Axios Pro Rata
October 30, 2019
Top of the Morning
Fuel cell maker Bloom Energy went public in July 2018, six years after a scandal in which its bankers were found to have misled prospective investors. But Axios has learned that Bloom itself has a history of playing fast and loose with its numbers.
Bloom was one of Silicon Valley's earliest unicorns, with a high-powered board of directors that includes Colin Powell and John Doerr. It's a cautionary tale of what can happen when narrative overtakes results.
Axios has reviewed hundreds of pages of confidential company documents, plus dug deeper into publicly-available information. They show that Bloom repeatedly disseminated unreliable data and rose-colored projections to prospective investors.
For example, some prospective investors in 2009 were shown a "Google customer testimonial" that claimed the search giant had experienced only a single equipment failure that was quickly fixed.
Confidential board documents from 2011 show that Bloom replaced two dozen pieces of equipment for Google in 2008, due to "early life failures."
Bloom declined to explain the discrepancy when asked by Axios.
The scandal related to a now-defunct Chicago firm called Advanced Equities, which often helped raise money for privately-held portfolio companies of Bloom investors Kleiner Perkins and NEA.
Advanced Equity's co-founders were found by the SEC to have passed on misinformation to prospective investors. It led to the end of Advanced Equities, and pink slips for hundreds of brokers.
When Bloom filed for its IPO in mid-2018, it curiously disclosed that it would issue hundreds of thousands of shares to the Advanced Equities co-founders.
Bloom referred to it only as a "dispute settlement."
Weeks later, Bloom updated its IPO prospectus to reflect a new lawsuit from the co-founders, "seeking to compel arbitration and alleging a breach of a confidential agreement from June 2014."
Our understanding is that both disputes relate to the co-founders arguing that at least some of the misinformation originated with Bloom and/or Bloom executives, although the company denies that accusation.
Bloom went public in July 2018 at $15 per share, with its stock popping 30% on its first day of trading.
The euphoria was short-lived: Yesterday, Bloom closed trading at $2.70 per share.
The bottom line is that privately-held Bloom was either sloppy or intentionally deceptive, and that history has found its way into current litigation for a company that is now publicly-traded.
The BFD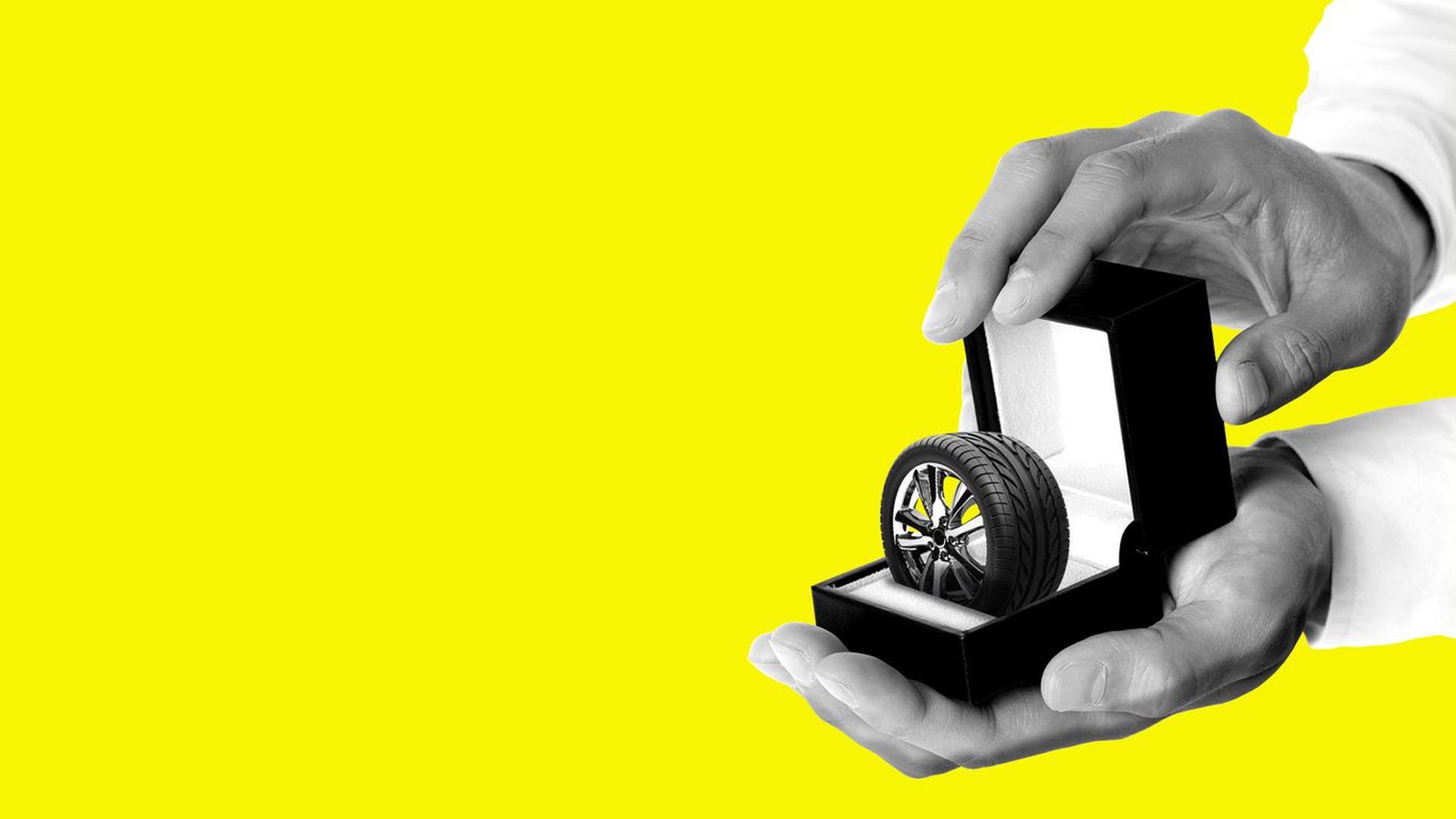 Fiat Chrysler (Milan: FCA) and Peugeot (Paris: PCA) confirmed that they are in talks for what could be a $50 billion, all-stock merger.
Why it's the BFD: This is Fiat Chrysler's second bite at the merger apple this year, after earlier talks with Renault fizzled, and reflects how smaller car companies are worried about the high costs of electrification, autonomy, and environmental regulation.
Bottom line: ⁠"Peugeot boss Carlos Tavares is a gutsy leader who turned around the French car-maker in record time and has been willing to embrace new business models to survive a disruptive new era. This would be his biggest challenge yet, but he has the track record that makes you think this could work." — Joann Muller, Axios Navigate
Venture Capital Deals
• Faire, a San Francisco-based curated wholesale marketplace, raised $150 million in Series D funding at a $1 billion post-money valuation. Lightspeed Venture Partners and Founders Fund co-led, and were joined by return backers Forerunner Ventures, YC Continuity, and Khosla Ventures. http://axios.link/trk0
• MX Player, an India-based video playback app acquired in 2017 by Times Internet, raised $111 million in app, raised $111 million in Series A funding led by Tencent at around a $500 million valuation. http://axios.link/0zMH
🚑 Arranta Bio, a Watertown, Mass.-based microbiome contract development and manufacturing organization, raised $82 million from Ampersand Capital Partners. www.arrantabio.com
🚑 Disc Medicine, a Cambridge, Mass.-based hematology startup, raised $50 million in Series A funding from Novo Holding, Access Biotech, and Atlas Venture. http://axios.link/HxxG
• Rokt, a New York-based ecommerce marketing company, raised $48 million led by TDM Growth Partners. www.rokt.com
• Datameer, a San Francisco-based big data analytics platform, raised $40 million. ST Telemedia led, and was joined by return backers Redpoint Ventures, Kleiner Perkins, Nextworld Capital, Citi Ventures, and Top Tier Capital Partners. http://axios.link/vlvd
• ElasticRun, an Indian logistics startup focused on mom-and-pop stores, raised $40 million in Series C funding. Prosus Ventures led, and was joined by return backers Avataar Ventures and Kalaari Capital. http://axios.link/qA9N
• Green Rabbit, a Braintree, Mass.-based provider of cold chain e-commerce logistics for the food industry, raised $31 million in first-round funding from Guidepost Growth Equity. http://axios.link/Ehmg
• Ribbon, a New York-based home finance startup, raised $30 million in Series B funding. Greylock led, and was joined by Thomvest and return backers Bain Capital Ventures, NFX, and NYCA Ventures. Ribbon also secured a $300 million credit facility from Goldman Sachs. http://axios.link/Bm5z
• Grax, a Boston-based "data value platform," raised $12.8 million in Series A funding from Volition Capital. www.grax.io
• Quill, a workplace messaging startup, raised $12.5 million in Series A funding led by Index Ventures, per TechCrunch. http://axios.link/hrfH
• CoinList, an AngelList spinoff that connects investors to crypto projects, raised $10 million led by Polychain Capital. http://axios.link/9K5U
• Tactile Mobility, an Israeli virtual sensing startup for vehicles, raised $9 million from backers like Porsche and Union Group. http://axios.link/u0EQ
• Alice Technologies, a San Francisco-based simulation platform for construction, raised $8 million in Series A funding. Merus Capital led, and was joined by Blackhorn Ventures, Foundamental, and Lightspeed Venture Partners. http://axios.link/YLuZ
• Oliver Space, a San Francisco-based apartment furnishing service, raised $6.8 million in seed funding from Mayfield, Aspect Ventures, and individuals. http://axios.link/71nV
• Techtonic, a Boulder, Colo.-based provider of outsourced software development services, raised $6 million in Series B funding. Camden Partners led, and was joined by University Ventures and Zoma Capital. www.techtonicgroup.com
🚑 FundamentalVR, a London-based VR training platform for surgeons, raised £4.3 million in Series A funding. Downing Ventures led, and was joined by Epic PE, Brighteyes Ventures, Mayo Clinic, and Sana Kliniken. http://axios.link/50Vd
Private Equity Deals
• Altor, TDR Capital, and Petter Stordalen have partnered to buy the Nordic business of insolvent British travel company Thomas Cook. http://axios.link/3rbv
• Anacapa Partners invested in Auronix, a Mexican communications-platform-as-a-service. www.auronix.mx
• The Carlyle Group agreed to buy Hilb Group, a Richmond, Va.-based insurance brokerage, from Abry Partners.
• Clayton, Dubilier & Rice agreed to buy Anixter International (NYSE: AXE) for around $3.8 billion, or $81 per share (13% premium to yesterday's closing price). Anixter is an Illinois-based maker of enterprise communications and security products. http://axios.link/hFJ1
• Confluence Technologies, a Pittsburgh-based portfolio company of TA Associates, acquired StatPro Group (LSE: SOG), a London-based provider of portfolio analytics and asset data services, for £161 million in cash. http://axios.link/MPyB
• Declaration Partners invested in Peaceable Street Capital, a Philadelphia-based specialty finance company focused on small and mid-sized income-producing real estate. www.peaceablestreet.com
Public Offerings
🚑 I-Mab, a Chinese biopharma company focused on cancer and autoimmune diseases, filed for a $100 million IPO. It plans to trade on the Nasdaq (IMAB) with Jefferies and CICC as lead underwriters. The company raised $370 million in VC funding from firms like C Bridge Capital (38.9% pre-IPO stake, Tasly Holding (14.3%), Hony Capital (8.4%), Hillhouse Capital, Hopu Investment, EDBI, Ally Bridge Group, and CDH Investments. http://axios.link/Lp79
🚑 TELA Bio, a Malvern, Penn.-based developer of surgical scaffolds for abdominal surgeries, set IPO terms to 4 million shares at $14-$16. It would have a fully-diluted market value of $165 million, were it to price in the middle, and plans to trade on the Nasdaq (TELA) with Jefferies and Piper Jaffray as lead underwriters. Shareholders include OrbiMed (34.6% pre-IPO stake), Quaker Partners (21.2%), Pacira Pharma (13.6%), and Signet Healthcare Partners (8.2%). http://axios.link/rmwe
Liquidity Events
• CoreView, a provider of Office 365 management solutions for the enterprise, bought Alpin, a Boulder, Colo.-based identity-as-a-service startup that had raised a small amount of VC funding from BCF Ventures, Next Frontier Capital and Rockies Venture Club. CoreView last year raised $20 million from Insight Partners. http://axios.link/giBP
More M&A
• Digital Realty Trust (NYSE: DLR) agreed to buy European data center operator InterXion (NYSE: INXN) for $8.4 billion in stock, or $93.48 per share (5.4% premium to Monday's closing price). http://axios.link/YuiU
• Erste Group of Austria expressed interest in buying Poland's mBank from Commerzbank, but only without its Swiss franc portfolio. Santander also is kicking tires on mBank. http://axios.link/lP5b
• Nestle (SWX: NESN) is considering sales of two Chinese units – confectionary brand Hsu Fu Chi and ready-made porridge brand Yinlu — that could fetch a total of $1 billion, per Bloomberg. http://axios.link/Ju2G
Fundraising
⛽ Energy Capital Partners cut the fundraising target for its fourth flagship private equity fund from $6 billion to $5 billion, per an SEC documents. http://axios.link/yynP
• Jungle Ventures raised $240 million for its third Southeast Asia-focused fund. http://axios.link/gc7x
It's Personnel
• Bran Dunlap stepped down as head of tech investing at TPG's The Rise Fund, in order to become a managing director for The Blackstone Group's tech growth equity group. www.blackstone.com
🚑 Frazier Healthcare Partners promoted Ben Magnano to managing partner and Phil Zaorski to principal. It also hired Christina Miller Reszka (ex-Norwest Equity Partners) as a principal. www.frazierhealthcare.com
• Roger Hale, former chief information security officer at Informatica, joined YL Ventures as CISO-in-residence. http://axios.link/fDK3
• Alan Howard will step down as CEO of London-based hedge fund Brevan Howard, to be succeeded by chief risk officer Aron Landy. http://axios.link/X8vy
• Marc Mezvinsky, who left Social Capital last year in the VC firm's big shakeup, joined TPG's tech investment group. http://axios.link/YCZp
• Olibia Stamatoglou joined Victory Park Capital as CFO. She previously was VP of finance at Valor Equity Partners. www.victoryparkcapital.com
• Jack Welch, former senior partner at McKinsey & Co. and head of its Boston office, joined Bridge Growth Partners as an executive partner. www.bridgegrowthpartners.com
Final Numbers
🙏 Thanks for reading Axios Pro Rata! Please ask your friends, colleagues, and to Peugeot aficionados to sign up here.