Axios Pro Rata
February 24, 2023
Happy Friday! We made it through the week — give yourself a pat on the back.
🚨 Situational awareness: The U.S. is imposing new sanctions on Russia and President Biden is set to meet with Ukrainian President Volodymyr Zelensky and G7 leaders today. Meanwhile, inflation is still running hot, which means the Fed isn't likely to let up on rates.
Top of the Morning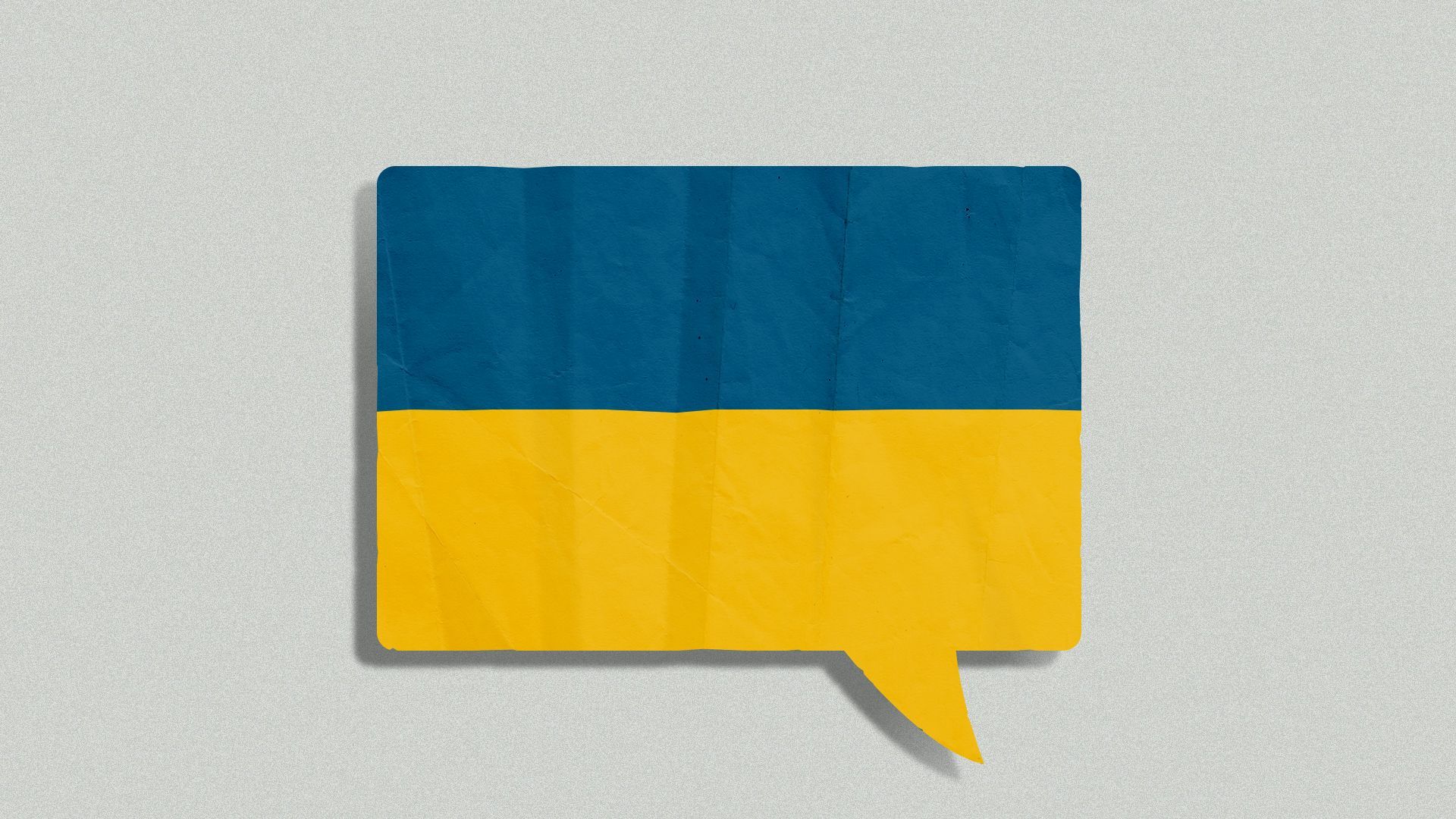 A year ago today, Russia began its invasion of Ukraine, shocking the world with a bloody, dragged out conflict where tensions have yet to abate.
State of play: Last September, New York-based venture firm ff Venture Capital debuted a fund dedicated to backing Ukrainian startups and founders. On the anniversary of the conflict, Axios checked in with partner Mariusz Adamski on the progress.
His emailed comments have been lightly edited.
How big is the fund?
The fund was supposed to be between $30M to $50M, but the incredible global response has resulted in the fund being oversubscribed (based on pre-commitments), for which we are grateful. This budget will allow us to invest in 15–20 technology startups at an early stage, which includes Pre-seed, Seed and Series A.
What companies have you invested in?
We aren't deploying from this fund just yet, but ffVC has already invested in a Ukrainian startup Respeecher, a leading voice-cloning software, which allows to resurrect celebrity voices from the past or make you sound natural in a foreign language. Its technology has been featured in projects like Disney's "The Mandalorian" and global advertising campaigns for Mondelēz International.
What trends are you seeing in the startups there?
One trend we find especially valuable for Ukrainian startups is that many of them have sales presence in the U.S. The reason so many of their startups have been able to survive the war is because their revenue stream was not solely dependent on the domestic market. This American aspect is especially attractive to us since we are an American firm and are able to leverage our network to strengthen presence of our portfolio companies on the U.S. market. Naturally, companies that struggle more are the ones which focused on the Ukrainian market; however with the right support, and this is where we come in, it is possible to introduce often groundbreaking technology to new markets. As for the most promising Ukrainian sectors, we've identified multiple high-quality investment opportunities in FinTech, e-commerce and security.
What were some surprises?
Despite the war, many of the startups are actively coding, selling and growing, while contributing some of their revenue to the war efforts. We've seen companies building from bomb shelters. This shows us a level of dedication and entrepreneurship, which makes us confident that these founders won't give up on their vision.
What have been some challenges for you in investing?
Despite Poland sharing the border with Ukraine, travel between the two countries has not been easy, both for the founders and investors. We appreciate a hands-on approach with our portfolio companies and it helps that in the meantime, many Ukrainian companies are setting up temporary offices in Warsaw, Poland, where our CEE headquarters are located.
Anything else you'd like to share?
FfVC Blue & Yellow fund is not a charity aid to Ukraine. It is an investment vehicle, which benefits from lower valuations due to an extremely rare geopolitical situation. We believe that Ukraine winning the war is a matter of time, and just as with startup investing, it matters if you are there first. In our opinion, Ukraine will become a member of the European Union and there will be further outside capital inflows for innovation.
The BFD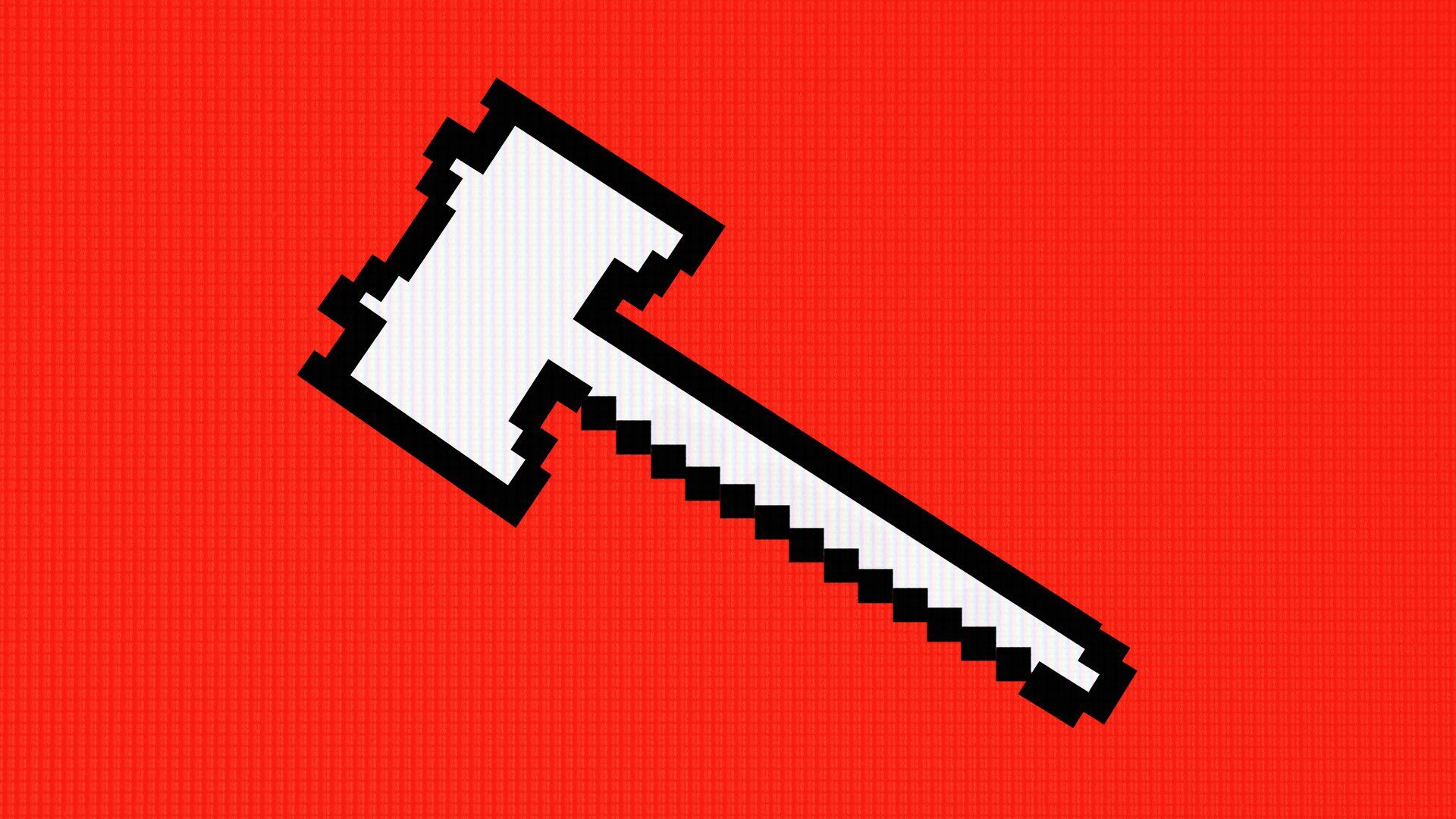 The U.S. Justice Department is preparing an antitrust lawsuit to block Adobe's $20 billion acquisition of startup Figma, according to Bloomberg. It could be filed as soon as next month.
Why it's the BFD: The proposed acquisition was a rare bright spot in 2022's market reset, but experts warned at the time it was an easy target for antitrust regulators.
Details: "We look forward to continued conversations with regulators focused on the benefits a combined Adobe-Figma entity will bring," a Figma spokesperson said in a statement. Adobe reportedly met with the DOJ on Wednesday, per Bloomberg.
The bottom line: "The antitrust division, which has taken a more aggressive approach to mergers under President Joe Biden, is concerned the deal — one of the largest takeovers of a private software maker — would reduce options for design software used by creative professionals." — Leah Nylen, Anna Edgerton and Brody Ford, Bloomberg
Venture Capital Deals
• Spreetail, a Lincoln, Neb.-based e-commerce analytics and logistics company, raised $208m in funding round in part from McCarthy Capital. https://axios.link/3XZOw0y
• Here Not There Labs, a developer of a blockchain group messaging app, raised $25.5m in funding led by Andreessen Horowitz, with Benchmark and Framework Ventures also participating. https://axios.link/3kqSC48
• Aquafortus, a New Zealand-based water purification technology startup, raised $17m in Series A1 funding led by DCVC and Novo Holdings, with Universal Materials Incubator, Intrepid Financial Partners, Envisioning Partners, Burnt Island Ventures, K1W1 and NZGCP also participating. www.aquafortus.com
• Trust & Will, a San Diego-based digital estate planning company, raised $15m in fresh funding from Amex Ventures, Northwestern Mutual Future Ventures, SEI Ventures and USAA. https://axios.link/3KxPpu5
⛽️ XL Batteries, a New York-based energy storage battery company, raised $10m in funding led by Catalus Capital, with Xerox Ventures, SIP Global, Jeffrey Schwarz, Joel Greenblatt, and Robert Goldstein also participating. www.xl-batteries.com
• Huma, a DeFi protocol, raised $8.3m in seed funding led by Race Capital and Distributed Global, with ParaFi Capital, Circle Ventures, Folius Ventures, Robot Ventures and others also participating. www.huma.finance
• Earthly Technologies, a San Francisco-based open source developer tools company, raised $6.5m in additional seed funding led by Innovation Endeavors, with 468 Capital and Uncorrelated Ventures also participating. ww.earthly.dev
• Vend Park, a Boston-based digital parking technology startup, raised $3.8m in seed funding led by Floating Point Advisors, with Crossbeam Venture Partners, APA Venture Partners, Alumni Ventures, and others also participating. www.vendpark.io
• System-3, a Canadian executive hiring software startup, raised C$3.6m in seed funding led by Round13 Capital, with angel investors also participating. www.system-3.com
• Glowstick, a Canadian customer success and account management startup, raised $1.3m in pre-seed funding led by Cleo Capital, with Entrepreneur First, ApSTAT, Saumil Mehta, Josh Tessier, and Mike Janzen also participating. www.glowstick.cx
• Hidden Level, a Syracuse, N.Y.-based drone sensing technology company, raised an undisclosed amount of funding from Booz Allen Ventures. www.hiddenlevel.com
Private Equity Deals
🚑 5th Century Partners acquired Perspecta, a Langhorne, Pa.-based provider of physician directories and data management tools. www.goperspecta.net
• L Catterton is in advanced talks to acquire Ilegal Mezcal, backed by VMG Partners and Bacardi, for less than $200 million, per Bloomberg. https://axios.link/41sa5cT
• Triton raised its offer for Caverion, a Finnish building maintenance services provider, to an equity value of €1.22 billion ($1.3 billion) in an effort to outbid Bain Capital. https://axios.link/3xQkYYA
SPAC Stuff
⛽️ CO2 Energy Transition Corp., a blank check company targeting the carbon capture, utilization, and storage industry, filed to raise up to $80m in an IPO. https://axios.link/3XY5rQY
Liquidity Events
• Hewlett Packard Enterprise agreed to acquire Athonet, an Italian private cellular technology provider. https://axios.link/3Zk4hk6
More M&A
• Walmart is selling Moosejaw, a Madison Heights, Mich.-based e-commerce outdoor retailer, to Dick's Sporting Goods. https://axios.link/3m1Te0y
In Memoriam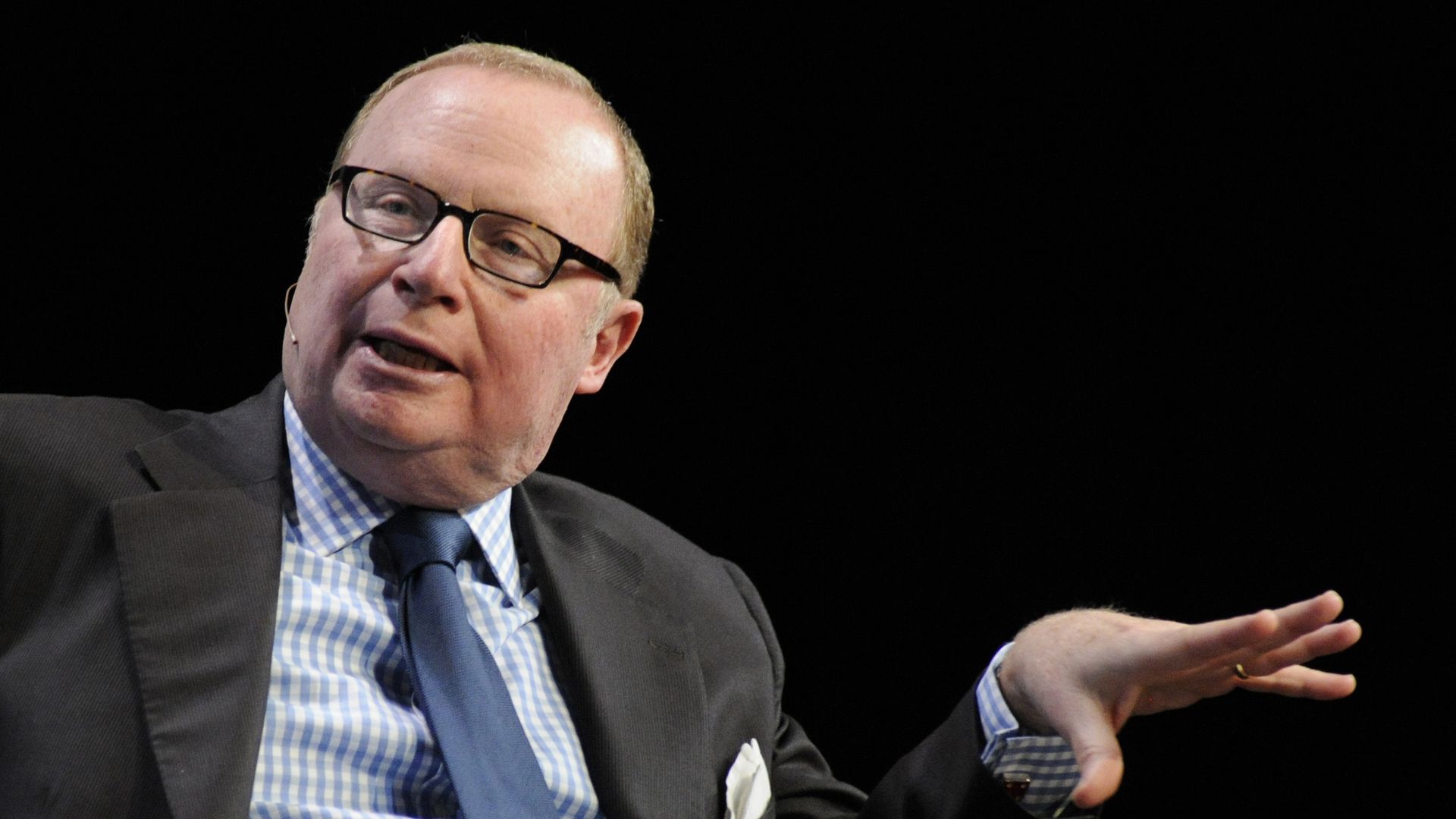 Thomas H. Lee, widely recognized as a pioneer of private equity and leveraged buyouts more specifically, died by suicide on Thursday in New York City, at the age of 78. Our condolences to his family and friends.
He established Thomas H. Lee Partners in 1974 in Boston. The firm, now known as THL, has raised more than $35 billion since inception, and sponsored transactions with companies such as Aramark, Dunkin' Brands, Experian, Houghton Mifflin, and The Nielsen Company. Some of Lee's signature deals included Snapple and Warner Music Group.
In 2006, he left and the same year founded Lee Equity Partners, another private equity firm.
He was also a prolific philanthropist, giving to institutions like the Lincoln Center, the Museum of Modern Art, the Whitney Museum of American Art and the Museum of Jewish Heritage
"It is with deep sadness that we announce the passing of our Founder and Chairman, Thomas H. Lee. He was a great partner and wonderful friend whose vision will continue to influence us for many years to come," Lee Equity Partners said in a statement.
If you or someone you know may be considering suicide, contact the National Suicide Prevention Lifeline at 988 (En Español: 1-888-628-9454; Deaf and Hard of Hearing: dial 711 then 1-800-273-8255) or the Crisis Text Line by texting HOME to 741741.
Thanks for reading Axios Pro Rata, and to copy editor Bryan McBournie! Please ask your friends, colleagues and vacationers to sign up