April 21, 2020
Top of the Morning
Fourteen years ago, venture capital firm Kleiner Perkins raised $200 million for a fund dedicated to "worldwide pandemic preparedness and global health, with a focus on surveillance and detection, diagnostics, vaccines and drugs."
Why it matters: Several companies from that portfolio are now part of the fight against COVID-19, and the fund's partners played a part in creating a government agency called BARDA that's been helping to fund coronavirus test and vaccine development efforts.
Kleiner Perkins never raised a second pandemic fund, primarily because it made a broader decision to stop raising small specialized funds altogether, and it has since lost all of its health care-focused partners. But the effort's legacy persists, as Kia Kokalitcheva and I report:
1. BioCryst Pharmaceuticals: On April 9, it launched an NIH-funded clinical trial of the antiviral drug galidesivir for patients with COVID-19.
2. Breathe Technologies: Current parent company Hill-Rom Holdings in late March announced plans to ramp up production of a portable ventilator originally developed by Breathe.
3. Novavax: The company has identified a vaccine candidate for COVID-19, and plans to launch clinical trials next month.
4. Juvaris BioTherapeutics: The company raised Series A money from KPCB in 2008, and was later acquired by Colby Pharma. But its co-founders in 2013 joined back up to launch SutroVax, which is working on a pneumonia vaccine.
5. BARDA: This is the U.S. agency formed in 2006 to develop and buy drugs for public health medical emergencies, including pandemics and bioterrorism. Last week it awarded $483 million to Moderna, to further its first-in-clinic work on an mRNA vaccine for COVID-19, among its many other related efforts.
As former KPCB partner Beth Seidenberg once told me:
"I was in D.C. one or two times per month talking to Congressional staffers, so that there could be an agency that would have the authority to take a systematic approach to looking at vaccines and diagnostics. ... A big part of it was getting the model right, so we tried to model it after DARPA [an R&D unit of the U.S. Department of Defense], which had managed to really embrace the idea of a public/private partnership."
The bottom line: Silicon Valley is now awash in worthy efforts to combat the coronavirus, and there seems to be renewed interest in "hard" life sciences investment. But at least one firm was ahead of the curve, even if it didn't persist.
The BFD
Envision Healthcare, a Nashville-based healthcare staffing company owned by KKR, is considering a bankruptcy filing, per Bloomberg. A source says no such decision is imminent, as Envision continues to restructure its $7.5 billion debt-load (it recently exchanged $725m of its $1.75b in unsecured notes).
Why it's the BFD: This is a high-profile example of the cash-crunch being felt by all sorts of medical groups, due to the sharp drops in everything from elective surgeries to ER visits to preventative care appointments. It also comes after Envision, which has become synonymous with controversial billing tactics, received an undisclosed amount of federal bailout money, via a provision of the CARES Act.
History: KKR took Envision private in 2018 for $9.9 billion, including assumed debt, after it recorded a $228 million loss in 2017 on $7.8 billion in revenue.
The bottom line: "Elective surgeries that Envision provides are among the most lucrative medical procedures, while intensive care, which COVID-19 patients require, is far more expensive. Envision's business of staffing emergency rooms has also suffered because it gets compensated per visit rather than for the time patients spent there. As a result, the typical two-week period that many COVID-19 patients spend in intensive care is a further drag on Envision's revenue." — Reuters
Pro Rata for Kids
🌈 Today's project is to ask your kids to make a rainbow on one of your windows. They can do it with washable markers, construction paper, or any other non-destructive materials you have around the house.
These began in Europe but have since spread to the U.S., and are intended to be symbols of hope (some kids also put messages next to their rainbows — just Google Image search "rainbow windows coronavirus").
Per usual, please email me photos of their creations.
Yesterday I asked your kids to send in their favorite jokes, and we've posted them here for their amusement.
Venture Capital Deals
• Vestiaire Collective, a pre-owned luxury fashion marketplace, raised €59 million from Korelya Capital, Fidelity, Vaultier7, and Cuit Invest. http://axios.link/m9H6
• Adverity, an Austrian online marketing company, raised $30 million in Series C funding. Sapphire Ventures led, and was joined by return backers Mangrove Capital Partners, Felix Capital, SAP.iO, and AWS Gründerfonds. http://axios.link/lYLa
🚑 Pi-Cardia, an Israeli developer of catheter-based treatments for heart valve calcification, raised $27 million led by Sofinnova Partners. http://axios.link/tA9B
• Profitero, a Boston-based provider of ecommerce analytics SaaS for brands, raised $20 million in Series B funding. Scaleworks led, and was joined by Conviction Capital. www.profitero.com
• Yfood, a German maker of "complete nutrition" drinks and powders, raised €15 million. Felix Capital led, and was joined by Fonterra and return backers Five Seasons Ventures and New Ground Ventures. http://axios.link/35sP
• Federated Wireless, an Arlington, Va.-based private wireless network company, raised $13.7 million in new Series C funding from Allied Minds and Pennant Investors. www.federatedwireless.com
🚑 Unlearn.ai, a platform for developing computational clinical trials, raised $12 million in Series A funding. 8VC led, and was joined by DCVC, DCVC Bio, and Mubadala Capital Ventures. http://axios.link/QH9Q
• Ureeka, a mentorship platform for small businesses, raised $8.6 million from Bullpen Capital, Chicago Ventures, and Salesforce Ventures. http://axios.link/U0QL
• Causality Link, a Salt Lake City-based capital market research platform, raised $5 million in Series A funding led by French family office Horizon. http://axios.link/u3cO
• Libeo, a French developer of accounts payable management software, raised €4 million led by LocalGlobe. www.libeo.io
Private Equity Deals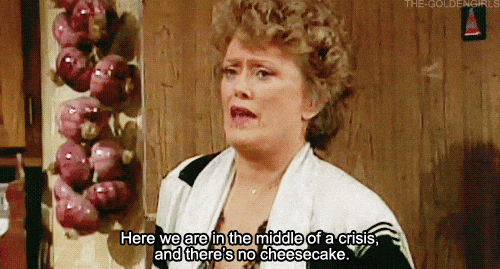 • The Cheesecake Factory (Nasdaq: CAKE), a restaurant chain that operated 294 locations prior to the coronavirus pandemic, received a $200 million equity investment from Roark Capital Group. http://axios.link/Rh0L
🎧 Pro Rata Podcast spoke with Shake Shack founder Danny Meyer about why the company just gave back its $10 million PPP loan. Listen here.
• KKR agreed to buy $500 million of newly-issued convertible preferred stock of US Foods (NYSE: USFD). www.kkr.com
• Top Gun Pressure Washing, a Loveland, Colo.-based portfolio company of Osceola Capital, acquired Bob Popp Building Services, a Denver-based provider of window cleaning services for commercial businesses. www.topgunpressurewashing.com
🚑 Yukon Partners invested in Crossroads Treatment Centers, a Greenville, S.C.-based operator of 94 outpatient methadone clinics. Crossroads is majority-owned by Revelstoke Capital Partners. www.crossroadstreatmentcenters.com
More M&A
• Fandango, a movie ticketing company owned by Comcast (Nasdaq: CMCA), agreed to buy Vudu, Walmart's (NYSE: WMT) video-on-demand service. http://axios.link/7c2W
Fundraising
• Updata Partners raised $308 million for its sixth software-focused growth equity fund. http://axios.link/dhlc
It's Personnel
• Goldman Sachs hired Diego Fortunati as a managing director to focus on industrials M&A in the EMEA region, per Reuters. He previously was with BofA. http://axios.link/RJTo
🚑 Jeff Kindler, former CEO of Pfizer and current CEO of Centrexion Therapeutics, joined Artis Ventures as an operating partner. www.av.co
• David Kulakofsky joined Morgan Stanley as a managing director of private credit. He previously spent more than 18 years with Madison Capital Funding. www.morganstanley.com
• Joshua Thompson joined law firm Sidley Austin as a New York-based global finance partner. He previously led the global leveraged finance and private capital groups at Shearman & Sterling. www.sidley.com
Final Numbers
Go deeper:
🙏 Thanks for reading Axios Pro Rata! Please ask your friends, colleagues, and cheesecake chompers to sign up.