Axios Pro Rata
March 11, 2020
🎧 Pro Rata Podcast speaks with Michelle Caruso-Cabrera, the former CNBC anchor who's challenging Rep. Alexandria Ocasio-Cortez in the upcoming primary. Listen here.
Top of the Morning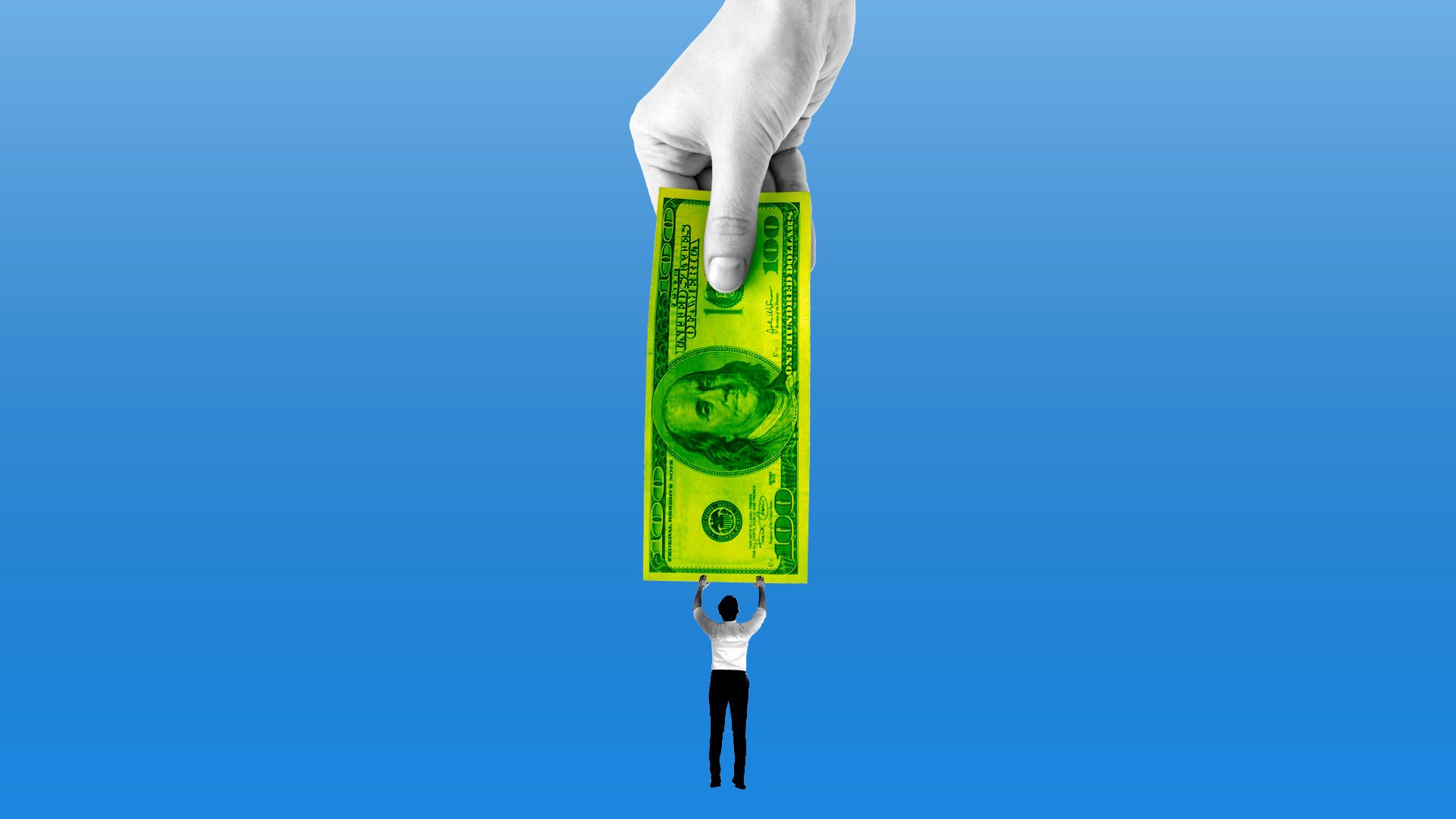 Sequoia Capital is some of the smartest money on Sand Hill Road, with a decades-long knack for making early bets on world-changing companies. So how did it just make the sort of mistake that even the greenest of "Shark Tank" wannabes wouldn't make?
The bottom line: Sequoia got stuck inside of its own filter bubble.
Driving the news: Sequoia last month announced that it led a $35 million Series B round for Finix, a San Francisco-based payments infrastructure platform.
As TechCrunch first reported, Sequoia subsequently decided that its investment was in conflict with existing portfolio company Stripe, and opted to walk away.
This meant effectively donating its $21 million check to Finix, which then raised an additional $10 million from existing backers like PSP Growth and Inspired Capital — with PSP's Penny Pritzker taking the board seat that originally belonged to Sequoia.
So what really happened? Yes, Sequoia did due diligence, and initially determined that neither the product nor business models were competitive, as Axios' Kia Kokalitcheva and I report.
Product: Finix is kind of a choose-your-own-adventure for payments, creating API building blocks that clients can mix and match. The advantage is flexibility. Stripe is more holistic, offering an already-assembled solution. The advantage is ease-of-use.
Business model: Finix requires its clients to become payments companies themselves, whereas Stripe acts as the payments company. That basically means that Finix users bear both interchange risks and upside, whereas Stripe users bear neither.
The trouble was that these nuanced distinctions were only really understood by experienced payments professionals, and that's who Sequoia spoke with during due diligence.
It didn't also talk with the ordinary merchants and software companies that view Finix and Stripe as rivals because, in the end, they're competing for the same customers and offering solutions to the same problem.
But, after making the investment, Sequoia did begin learning more about how normies understood the market.
Sequoia and Finix did discuss the possible Stripe conflict during negotiations, although it's unclear if Sequoia had the same conversations with Stripe. It's our understanding, however, that Stripe did not ask Sequoia to walk away from Finix — that's a decision the VC firm made on its own.
One thing we still don't know is if Sequoia's limited partners are being refunded for their investment. Working on that...
The takeaway isn't that the king got taken down a notch, even though it did. It's a reminder that you can't be the smartest guys in the room if you don't learn from those who might seem to know less.
The BFD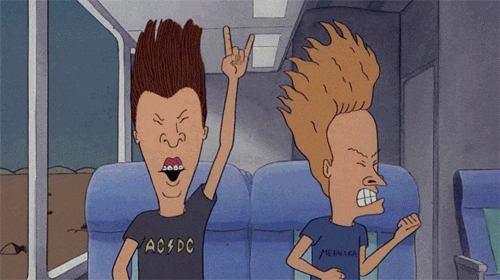 PepsiCo (Nasdaq: PEP) has agreed to buy Las Vegas-based energy drink maker Rockstar for $3.85 billion.
Why it's the BFD: This would give Pepsi a leg up on rival Coca-Cola in the growing energy drink space, and also would be Pepsi's first major acquisition since Ramon Laguarta took over as CEO in 2018. Coke does have a 19% stake in Monster, but it's been a contentious relationship that included a legal fight over Coke's decision to launch its own energy drink.
Speaking of Monster: It's long been considered a takeover or merger target, and this should only intensify that talk. Monster shares climbed nearly 7% on the Rockstar report, pushing its market cap to over $35 billion.
The bottom line: "Rockstar, which PepsiCo already distributes, is one of a handful of major energy-drink brands. The entrepreneur Russell Weiner founded the company in 2001, when Rockstar was the first energy drink to come in now-ubiquitous 16-ounce cans. The number of energy-drink offerings has since exploded and begun edging out sodas for space in store coolers." — Cara Lombardo, WSJ
Venture Capital Deals
🚑 Silverback Therapeutics, a Seattle-based developer of immune-modulating drug conjugates, raised $78.5 million in Series B funding. USVP led, and was joined by Nextech Invest, Hunt Investment Group, Pontifax, Colt Ventures, NS Investment, and return backers OrbiMed, Bristol-Meyers Squibb, and Alexandria Venture Investments. www.silverbacktx.com
• Everlaw, an Oakland-based cloud e-discovery and litigation platform, raised $62 million in Series C funding. CapitalG led, and was joined by return backers Menlo Ventures, Andreessen Horowitz, and K9 Ventures. http://axios.link/pJXD
🐺 Arctic Wolf, a Sunnyvale, Calif.-based security operations center-as-a-service company, raised $60 million in Series D funding. Blue Cloud Ventures and Stereo Capital co-led, and were joined by Delta-v Capital and NextEquity Partners. www.arcticwolf.com
• Zumper, a San Francisco-based property rental platform, raised $60 million in Series D funding. E.ventures led, and was joined by Bertelsmann and some return backers. http://axios.link/9I9a
🚑 GenFleet Therapeutics, a Chinese biotech initially focused on liver cancer, raised $58 million in Series B funding. CDH Investments and Shenzhen Capital Group co-led, and were joined by South China VC, Panlin Capital, and return backers Sinopharm Capital, Lake Bleu Capital and HighLight Capital. http://axios.link/xRie
• SpotOn, a San Francisco-based provider of point-of-sale payment solutions, raised $50 million in Series B funding from 01 Advisors, Dragoneer, Franklin Templeton, and EPIQ Capital Group. http://axios.link/G9in
• DeepCrawl, a New York-based technical SEO platform, raised $19 million in Series B funding. Five Elms Capital led, and was joined by return backer Beringea. www.deepcrawl.com
🚑 RubiconMD, a New York-based e-consultant for specialist health care, raised $18 million in Series C funding. Deerfield Management led, and was joined by return backers Optum Ventures, HLM Venture Partners, Waterline Ventures, and Heritage Provider Network. http://axios.link/q4kF
🚑 BillionToOne, a Menlo Park-based diagnostics company that uses maternal blood to discover genetic disorders in fetuses, raised $15 million in new Series A funding co-led by return backers Hummingbird Ventures and NeoTribe Ventures. http://axios.link/jI9l
• DisruptOps, a Kansas City-based cloud security ops startups, raised $9 million in Series A funding from Drive Capital and return backer Rally Ventures. http://axios.link/UQKs
🚑 Zeto, a Santa Clara, Calif.-based developer of headsets and data upload/analytics software for neurologists, raised $7.3 million in Series A funding. Seraph Group led, and was joined by Aphelion Capital, SV Tech Ventures and Shangbay Capital. http://axios.link/kIsS
• XYZ Realty, a British developer of hologram headsets for the construction market, raised £5 million in Series A funding. Amadeus Capital Partners and Hoxton Ventures co-led, and were joined by Adara Ventures and J Coffey Construction. http://axios.link/hn3d
🚑 Inbox Health, a New Haven, Conn.-based patient engagement and payment platform, raised $3.5 million. Healthy Ventures led, and was joined by Collaborative Fund, Commerce Ventures, and return backers Connecticut Innovations, I2BF Global Ventures, and Startup Health. http://axios.link/hAwq
• Synthesized, a British data-sharing platform for insurers, raised $2.8 million. IQ Capital and Mundi Ventures co-led, and were joined by Seedcamp and Pretiosum Ventures. http://axios.link/cldG
• FlixStock, a Singapore-based developer of fashion imaging technology, raised $2.5 million. Wavemaker Partners led, and was joined by Seeds Capital and Leo Capital. http://axios.link/GhiY
• Monograph, a San Francisco-based provider of project and cost management software for architects, raised $1.9 million in seed funding. Homebrew and Parade Ventures co-led, and were joined by Designer Fund and Hustle Fund. http://axios.link/zSrg
Private Equity Deals
🚑 Centurium Capital, a Chinese buyout firm led by ex-Warburg Pincus partner David Li, is in advanced talks to acquire Biologic Products Holdings (Nasdaq: CBPO), which has a market cap of nearly $4.5 billion, per Bloomberg. http://axios.link/DSnP
• KKR and Henkel are among those moving onto the second round of bidding for Coty's (NYSE: COTY) pro hair and nail products unit, which could fetch upwards of $8 billion, per Bloomberg. Bids from Advent International and Cinven didn't make the cut, while Bain Capital and CD&R left the process. http://axios.link/krAi
• Marlin Equity Partners acquired Lifesize, an Austin, Texas-based provider ofv ideo collaboration and meeting productivity solutions, and merged it with existing portfolio company Serenova. http://axios.link/ogPp
⛽ Offen Petroleum, a fuel distributor backed by Court Square Capital Partners, agreed to buy Bosselman, a Grand Island, Neb.-based fuel distributor and trucking company. www.bosselmanenergy.com
• The Riverside Company invested in National Flavors, a Kalamazoo, Mich.-based maker of flavors for use in beverages and foods. www.nationalflavors.com
🚑 Veritas Capital agreed to buy the health care tech unit of DXC Technology (NYSE: DXC) for $5 billion in cash. http://axios.link/Kmc5
Liquidity Events
⛽ Brookfield Asset Management has halted the $2 billion sale process for its Australian coal export terminal due to coronavirus-related travel restrictions, per Reuters. http://axios.link/Hf1J
More M&A
• Telefonica Brasil and TIM Participações said they are working on a joint takeover bid for bankrupt Brazilian mobile carrier Grupo Oi. http://axios.link/aIkd
Fundraising
• Felicis Ventures raised $510 million for its seventh early-stage fund. http://axios.link/AXrf
🚑 LSP raised €529 million for its latest VC fund focused on European life sciences startups. http://axios.link/WxtX
• New Enterprise Associates raised $3.6 billion for its seventeenth venture capital fund. The firm also promoted Liza Landsman to general partner. www.nea.com
It's Personnel
• Nate Stulman joined investment bank PJ Solomon as a managing director and head of fintech, per his LinkedIn page. He previously was with Moelis & Co. www.pjsolomon.com
🚑 Markus Warmuth, CEO of Monte Rosa Therapeutics, joined Versant Ventures as a Boston-based venture partner, while Markus Enzelberger (ex-CSO of MorphoSys) joined as a Basel-based EIR, and Max Eisenberg (ex-Polaris Partners) joined as general counsel. Versant also promoted Basel-based Alex Mayweg to managing director. www.versantventures.com
• Chee-Wei Wong joined KKR as head of global impact for Asia. He previously was a managing director of Tailwind Capital. www.kkr.com
Final Numbers: Corporate venture capital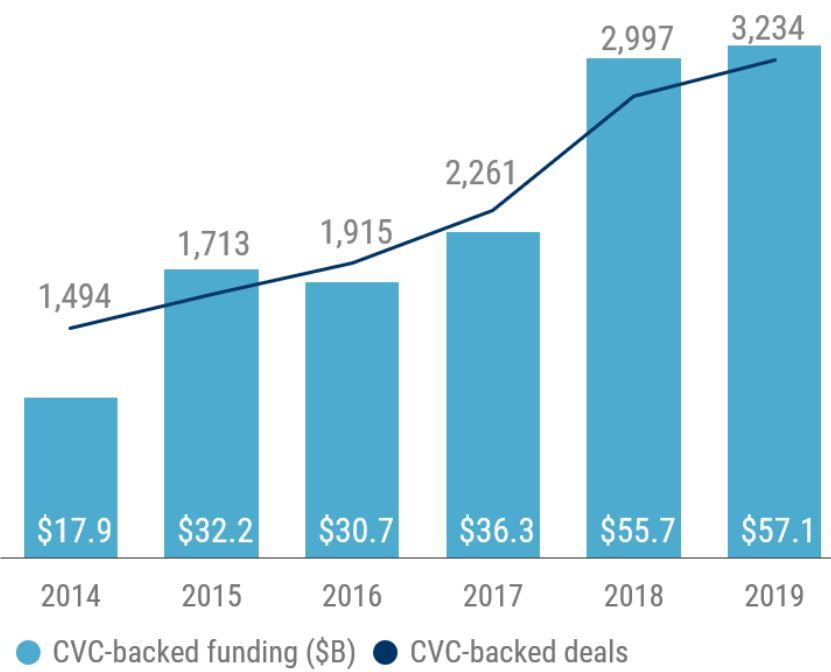 🙏 Thanks for reading Axios Pro Rata. Please ask your friends, colleagues, and those who do the Dew to sign up.