You're invited: Axios Sara Fischer tomorrow is moderating a discussion in San Francisco on the state of trust in institutions, which will include the release of the annual Edelman Trust Barometer and an interview with Google general counsel Kent Walker. RSVP here.
https://www.axios.com/newsletters/axios-pro-rata-97f8ac4d-9569-4ac2-9496-7057ed56a0fd.html?chunk=0#story0
Top of the Morning We've just entered an annual IPO dead zone, as companies finalize 2017 financials and avoid launching road shows into Presidents' Day/school vacation week. And it's probably fortunate for those with weak stomachs, given the recent market volatility. The real question, therefore, is what happens in March.
Lise Buyer of IPO advisory Class V Group: "Companies that are working toward an IPO already, on file with the initial filing are not missing a step. Damn the torpedoes, full speed ahead... I think the uptick in volatility may dissuade some that were discussing a 2018 IPO at the '2017 wrap up' board meetings. Bottom line: No change from those who have already stepped on to the yellow brick road, but unclear for those still in Kansas."
Lynne Laube, co-founder and COO of Cardlytics, which last week priced into the volatility: "It's a lot of work to get to the point where you're able to price an IPO, and to get strong interest from the types of investors we want, who are owners not renters. We would have liked the market to have been more stable and priced above range but, in the end, it was a transaction we wanted to get done."
Seeking Alpha: "After the VIX spiked in September 2015, over half of the 32 IPOs in the 4Q15 priced below the range, and first-day returns were below-average at +7%."
• Snap story: Kia has a Q&A with Billy Gallagher, the former TechCrunch scribe who just penned a book about Snap.
Key takeaway: "Snap has struggled to own its narrative, in large part because its service is most popular with a generation that is younger than the journalists who cover it."
• Karma alert: Some U.S. companies that "inverted" are seeing their U.S. tax bills rise, per the WSJ.
• Quiz Time: Can you name the VC firm that is in talks to assume the fund portfolios of Binary Capital? Hint: East Coast.
• Valentine's Day: Broadcom and Qualcomm will meet Wednesday, although it's unclear if Qualcomm will pay more attention to the roses or the thorns.
Date prep: Broadcom this morning said that it has secured up to $100 billion in committed debt financing for the merger, including from private equity firms Silver Lake (current backer) and KKR (prior backer).
• ICYMI: Waymo and Uber settled on Friday, with the former getting a $245 million equity stake in the latter.
• On-demand: Instacart announced this morning that it has raised $200 million in Series E funding at a $4 billion pre-money valuation. Coatue Management led, and was joined by Glade Brook Capital Partners and insiders. The grocery delivery upstart previously raised at a $3.4 billion post-money last March.
We reported last week that Instacart had filed a Series E stock cert in Delaware that allowed for up to $250 million. A company spokeswoman declined to comment on if today's announcement represents a final close.
Still no explanation from Instacart, Amazon or Whole Foods on last week's announcement that Amazon would begin "free two-hour delivery of natural and organic products from Whole Foods Market through Prime Now." Remember, Instacart had previously said that it had an exclusive agreement with Whole Foods for perishable food deliveries. Either Amazon is breaking that contract, or the contract wasn't written carefully enough.
https://www.axios.com/newsletters/axios-pro-rata-97f8ac4d-9569-4ac2-9496-7057ed56a0fd.html?chunk=1#story1
The BFD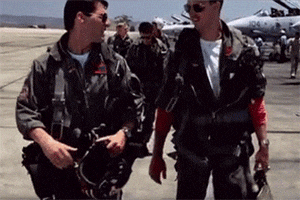 Defense contractor General Dynamics (NYSE: GD) has agreed to acquire government IT contractor CSRA (NYSE: CSRA) for around $9.6 billion in cash, including $2.8b in assumed debt, or $40.75 per share (32% premium over Friday's closing price).
Why it's the BFD: Because this comes just as the White House unveils a budget proposal that would significantly boost the Pentagon's spending power, but also amidst a broader contractor consolidation trend driven by Trump promises to cut government expenditures.
Bottom line: "The consolidation of General Dynamics' IT division with CSRA would create an almost $9.9 billion-revenue business with footprints across almost all sectors of government including defense, intelligence and federal civilian... That scale would put the larger General Dynamics IT business right behind Leidos, which at $10 billion in annual revenue is government services' largest player." — Ross Wilkers, Washington Technology
https://www.axios.com/newsletters/axios-pro-rata-97f8ac4d-9569-4ac2-9496-7057ed56a0fd.html?chunk=2#story2
Venture Capital Deals
• Stash, a New York-based investing and saving platform, has raised $37.5 million in Series D funding. Union Square Ventures led, and was joined by return backers Breyer Capital, Coatue Management, Entree Capital, Goodwater Capital and Valar Ventures. www.stashinvest.com
🚑 Onsite Dental, a company that provides in-network dental care at the workplace and university, has raised $20 million from Norwest Venture Partners. www.onsitedental.com
🚑 HealthifyMe, an India-based nutrition and fitness app, has raised $12 million in Series B funding. Sistema Asia Fund led, and was joined by Samsung NEXT, Atlas Asset Management, Dream Incubator and return backers IDG Ventures India, Inventus Capital, Blume Ventures and NB Ventures. www.healthifyme.com
• eMagin, a maker of OLED miniature displays, has raised $10.6 million from Apple, LG, Stillwater Holdings, Valve and Immerex. http://axios.link/1M8p
• MineralSoft, an Austin, Texas-based provider of mineral management software, has raised $4 million in new VC funding from backers like Cottonwood Venture Partners. www.mineralsoft.com
• Volantio, an Atlanta-based provider of post-booking revenue and capacity optimization software for airlines, has raised $2.6 million in new VC funding. Ingleside Investors led, and was joined by International Airlines Group, JetBlue Technology Ventures and Qantas Ventures. www.volantio.com
• CultureIQ, a New York-based provider of culture management software, has raised $2.25 million in new seed funding. Backers include Pritzker Group Venture Capital, Lerer Hippeau Ventures and Founder Collective. http://axios.link/8JT3
• Axel Springer, a listed German media group, has acquired an undisclosed stake in Florida-based augmented reality company Magic Leap. http://axios.link/Rzeu
https://www.axios.com/newsletters/axios-pro-rata-97f8ac4d-9569-4ac2-9496-7057ed56a0fd.html?chunk=3#story3
Private Equity Deals
• Apollo Global Management has added Dutch pension PGGM and German chemical company Lanxess to its takeover bid for the chemicals unit of Akzo Nobel, according to the FT. http://axios.link/fQ2V
🚑 Battery Ventures has invested in Curve Dental, an Orem, Utah-based provider of cloud-based, dental practice management software. www.curvedental.com
• Blackford Capital has invested in Online Tech Stores, a Reno, Nev.-based wholesale distributor of aftermarket imaging supplies and accessories. www.supplieswholesalers.com
• The Blackstone Group has held "initial discussions" about bidding for property assets that are likely to be sold off by Chinese insurer Anbang Insurance Group, according to Bloomberg. Among the possible purchases could be the Waldorf Astoria hotel in New York, which Blackstone sold to Anbang in 2016. http://axios.link/wVoy
⛽ Blue Wolf Capital Partners has acquired a majority stake in Petrosmith, an Abilene, Texas-based provider of oil and gas production equipment and oilfield tubular goods. www.petrosmith.com
• Bold Orange, a Minneapolis-based provider of loyalty and CRM programs, has raised funding from Mountaingate Capital. It also acquired gift card fundraising company Great Lakes Scrip Center. www.boldorange.com
• Euromoney Institutional Investor (LSE: ERM) has agreed to sell its global markets intelligence unit for $180.5 million to an investor group that includes CITIC Capital and Caxin Global. http://axios.link/iuVL
• Imperial Dade, a Jersey City, N.J.-based provider of foodservice disposables and janitorial and sanitation supplies, has acquired Kranz (Racine, Wisc.)., PCA Industrial (Willow Grove, Penn.) and Sikes Paper (Austell, Ga.). Dade is a portfolio company of Audax Private Equity. www.imperialdade.com
• OpenGate Capital has agreed to acquire Jøtul Group, a Dutch manufacturer of residential stoves and fireplaces, from Ratos AB. www.jotul.com
• Stone Point Capital has acquired Genex Services, a Wayne, Penn.-based provider of cost containment services to the workers' compensation, disability and auto industries, from Apax Partners. www.genexservices.com
• Terratest, a Spanish provider of large-scale construction services owned by Platinum Equity, has acquired Geostructures, a Purcellville, Va.-based provider of construction services. http://axios.link/3P9W
• Thoma Bravo has completed its $1.6 billion take-private acquisition of cybersecurity company Barracuda Networks.
• Warburg Pincus and Vietnam's state-owned Becamex IDC are forming a $200 million joint venture to develop warehouses and factories across Vietnam, per Bloomberg. http://axios.link/QrOi
• The Weinstein Co. and its founders were sued yesterday by New York State for alleged violations sexual discrimination and harassment laws. The suit effectively killed off late-stage negotiations for a $500 million takeover of the company by Maria Contreras-Sweet, Yucaipa Cos. and Lantern Asset Management. http://axios.link/8hN3
https://www.axios.com/newsletters/axios-pro-rata-97f8ac4d-9569-4ac2-9496-7057ed56a0fd.html?chunk=4#story4
Public Offerings
• Four companies are expected to price IPOs this week on U.S. exchanges: Biofrontera, DFB Healthcare Acquisition Corp., Leo Holdings and Motus GI. http://axios.link/xrRE
• BMC Software, a portfolio company of Bain Capital and Golden Gate Capital, has begun talking to banks about an IPO, per Reuters. http://axios.link/RZrN
• Foxconn says that around $4 billion in expected proceeds from an upcoming Shanghai IPO for its Industrial Internet unit will be used to fund eight projects focused on building smart manufacturing platforms, cloud computing services and 5G solutions. http://axios.link/hlPq
https://www.axios.com/newsletters/axios-pro-rata-97f8ac4d-9569-4ac2-9496-7057ed56a0fd.html?chunk=5#story5
More M&A
• Amazon (Nasdaq: AMZN) paid around $90 million to acquire home security camera company Blink, according to Reuters. The deal was announced in late December, but without a price-tag. http://axios.link/S0uH
https://www.axios.com/newsletters/axios-pro-rata-97f8ac4d-9569-4ac2-9496-7057ed56a0fd.html?chunk=6#story6
Fundraising
• GLP of Singapore has launched a $1.6 billion private equity fund focused on acquiring completed logistics and industrial assets in China. LPs include China Life. http://axios.link/cidU
• Nonantum Capital is raising $250 million for its debut private equity fund, which will focus on founder-owned businesses, according to Buyouts. The Boston-based firm is led by ex-Charlesbank Capital Partners investors Jon Biotti and David Ganitsky. http://axios.link/iJv9
• Wave Capital, a marketplace startup-focused VC firm co-founded by Riley Newman (ex-Airbnb) and David Rosenthal (ex-Madrona Venture Group), has raised around $32 million for its debut fund, per an SEC filing. Axios first reported on the firm last fall.
https://www.axios.com/newsletters/axios-pro-rata-97f8ac4d-9569-4ac2-9496-7057ed56a0fd.html?chunk=7#story7
It's Personnel
🚑 Benoît Adelus and André-Michel Ballester have joined ArchiMed, a French healthcare-focused private equity firm, as partners. Adelus previously served as CEO of Sebia, while Ballester was CEO of Sorin. www.archimed-group.com
• Lars Dalgaard has stepped down as a general partner with Andreessen Horowitz, and will launch his own VC firm. http://axios.link/Uj21
• Myles Gilbert has stepped down as a managing director with Cambridge Associates, in order to join Ares Management as a partner and head of investor strategy and solutions. www.ares.com
• Mary Grove has joined Rise of the Rest, a VC affiliate of Revolution, as a partner. She previously founded and led Google for Entrepreneurs. http://axios.link/f5Kx
• Naomi Pilosof Ionita and Chris Penner have joined Menlo Ventures as a partner and operating partner, respectively. Ionita previously was VP of growth at Invoice2go, while Penner had been SVP of global partner sales and alliances at Box. http://axios.link/kgKr
https://www.axios.com/newsletters/axios-pro-rata-97f8ac4d-9569-4ac2-9496-7057ed56a0fd.html?chunk=8#story8
Final Numbers
Some speculated that last week's stock market decline was been caused, at least in part, by worries over a possible government shutdown. But there is no compelling historical evidence that the markets react positively or negatively to government shutdowns.
During the 18 government shutdowns since 1976 that included trading days, the markets went lower for nine and higher for nine — with an average S&P 500 change of just 0.5%.