Axios Pro Rata
June 04, 2020
🚲 Let's ride: Axios Pro Rata on Saturday morning will host another Peloton fundraising ride, with proceeds to benefit the NAACP Legal Defense and Education Fund.
We've secured around $100 in pledges per rider, plus more than $112,000 in flat donations. This includes a $100k commitment from Jonathan Heiliger, $50 per rider from Jen Rubio/Stewart Butterfield, and $15 per rider from Freestyle Capital. Plus many more I'll list soon.
Huge thanks to Jillian Williams of Anthemis, who came up with the idea.
If you'd like to donate now, or after we ride, please use this link. If you'd like to make a per rider pledge, please email me.
Our specific ride is the 45-minute Black History Month ride from 2/8/20, co-led by Alex Toussaint and Tunde Oyeneyin. Please clip in Saturday at 11am ET/8am PT. The more who ride, the more we raise!
Top of the Morning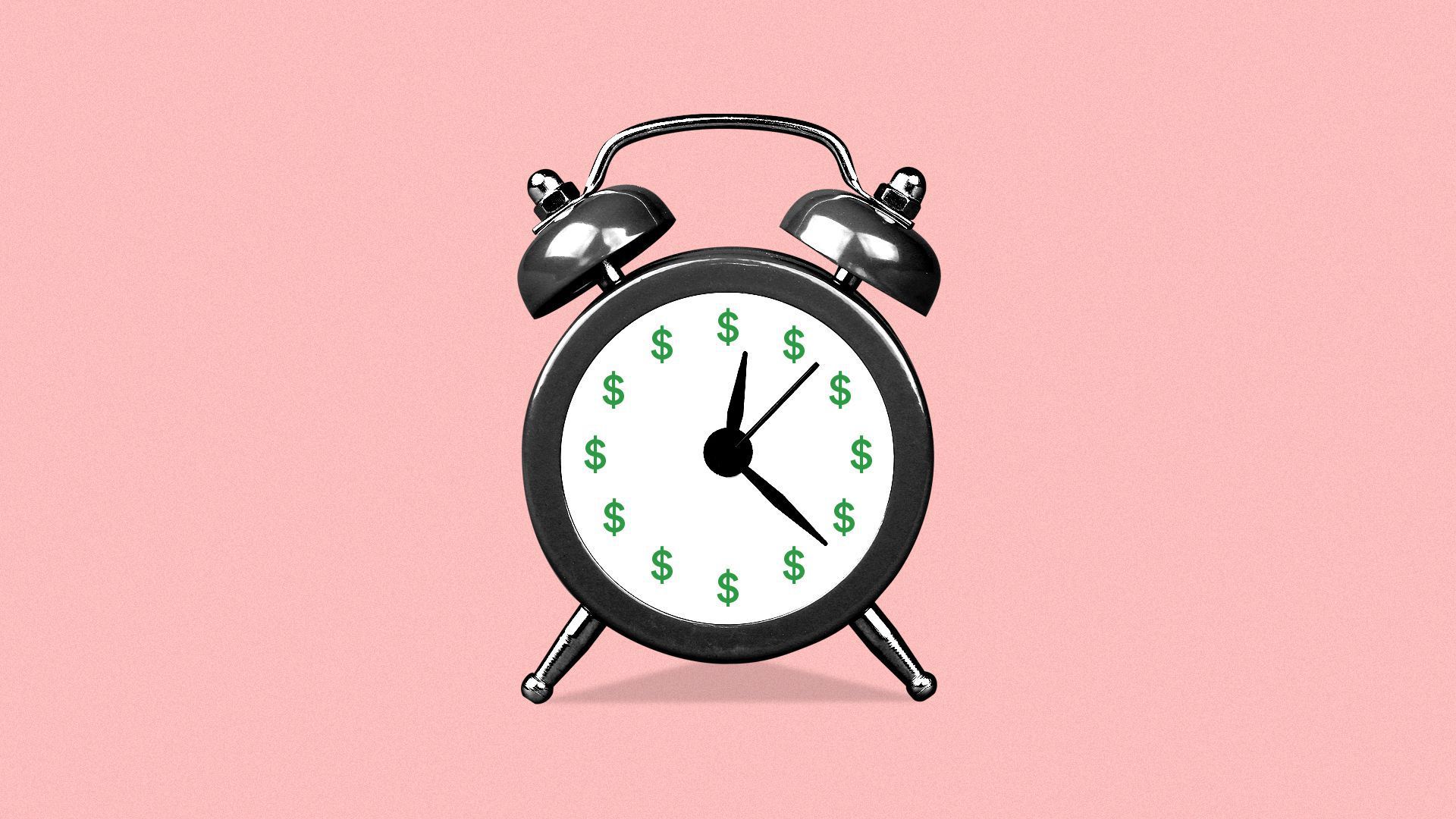 The U.S. Senate finally did its job last night, providing greater flexibility to the millions of small businesses that received loans via the Paycheck Protection Program. It now heads to President Trump, who is expected to sign the bill into law.
Why it matters: This should both help save small businesses and protect payrolls, without costing extra taxpayer dollars.
Two big changes:
Recipients now have 24 weeks to spend funds from the time of origination, in order to be eligible for at least some loan forgiveness. This is up from the original eight weeks.
The percent of funds that must be spent on payroll was lowered from 75% to 60%, in order to be eligible for at least some loan forgiveness. But there also is now a cliff, whereby payroll spend below 60% prevents any loan forgiveness.
Politics: This is essentially the House bill passed last week on a 417-1 vote. Some GOP senators had wanted an extension to 16 weeks instead of to 24, but yielded for the sake of expediency (some of the original 8-week periods are about to expire).
Sen. Ron Johnson (R-Wis.) yesterday blocked an initial attempt at unanimous consent, but then got a (still-unreleased) letter clarifying that a related program extension to Dec. 31 only applies to spending instead of to applications.
Devil in the details: If this impacts your business or your portfolio company, talk to counsel. Particularly for tax ramifications, or if your business is entering into an M&A agreement while still in an active loan period.
What's next: There is still at least $100 billion of PPP funds available, and there are some expectations that last night's fix will spark a new surge in applications.
The BFD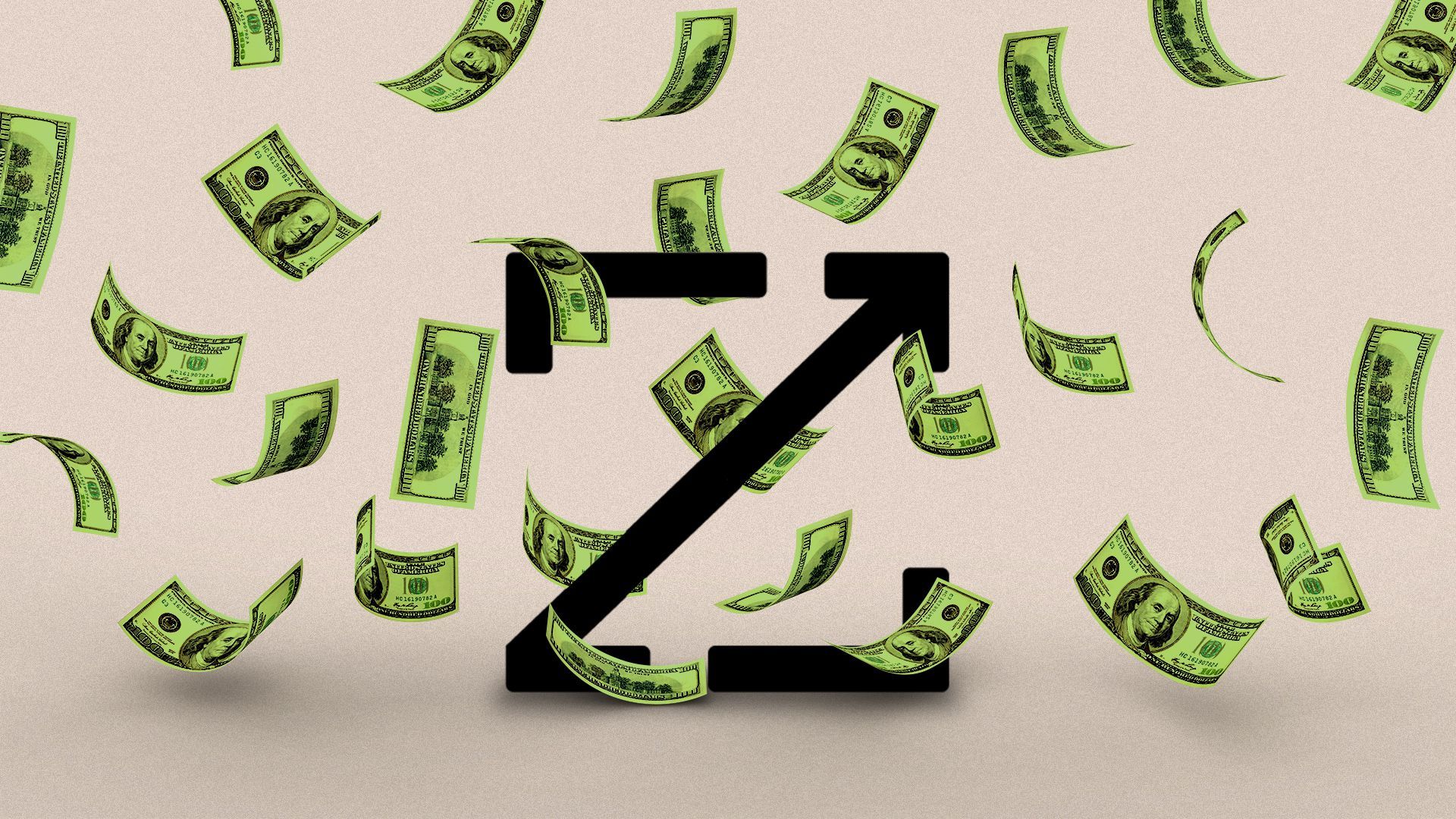 ZoomInfo, a Vancouver, Wash.-based SaaS platform for sales, marketing, and recruiting data, raised $935 million in its IPO. The company priced 44.5 million shares at $21, above its original $16-$18 price range, for an initial market cap of around $8 billion.
Why it's the BFD: It's the year's largest tech IPO, and is likely to get some trading boost from confusion with videoconferencing company Zoom Communications.
Details: ZoomInfo reported $400,000 of net income on $102 million in revenue for Q1, and will trade on the Nasdaq (ZI). JPMorgan was the IPO underwriter, while company shareholders include TA Associates and the Carlyle Group.
The bottom line: "The company says it has 202,000 paying users, serving 15,000 companies, with market intelligence and data analytics on 14 million companies." — Brian Deagon, IBD
Also...
The U.S. Labor Department yesterday issued guidance that could massively increase the amount of capital available to private equity funds, by saying defined contribution plans like 401(k)s would not violate federal law by including PE in their offerings.
Traditionally, the only retirement plans eligible for participation have been defined benefit plans. And, as we all know, defined benefit plans have become an endangered species for private sector employees while defined contribution plans are the norm.
Back of the envelope: If DC plans invest in private equity to the same extent that DB plans have done, it would work out to well north of $650 billion (based on 2019 AUM).
🎧 Pro Rata Podcast talks with Lonnie Bunch, head of the Smithsonian Institute and the founding director of the National Museum of African American History and Culture. We dig into the present moment, in which Bunch says he has hope but not optimism, and how it may eventually be viewed by historians.
Venture Capital Deals
🚑 Cullinan Oncology, a Cambridge, Mass.-based developer of cancer drugs, raised $98.5 million in Series B funding. Return backers include MPM Capital and F2 Ventures. www.cullinanoncology.com
• Inky, a College Park, Md.-based anti-phishing startup, raised $20 million in Series B funding led by Insight Partners. http://axios.link/pAGA
• Deel, a San Francisco-based payroll platform for remote workers, raised $18.6 million from backers like Andreessen Horowitz, per an SEC filing. www.letsdeel.com
• Bryter, a Berlin-based no-code development platform, raised $16 million in Series A funding. Accel and Dawn Capital co-led, and were joined by Notion Capital and Chalfen Ventures. http://axios.link/RgDV
• Lili, a banking app for freelance workers, raised $10 million in seed funding. Group 11 led, and was joined by Foundation Capital, AltaIR Capital, Primary Venture Partners and Torch Capital. http://axios.link/tb4h
🚑 Base Genomics, a U.K.-based epigenetics startup, raised £9 million led by Oxford Sciences Innovation. http://axios.link/4BL3
• Betterview, a drone-based property inspection platform, raised $7.5 million. ManchesterStory led, and was joined by Guidewire Software, Nationwide, EMC Insurance Cos., MaidenRe, Compound, Winklevoss Capital, and Chestnut Street Ventures. http://axios.link/FFQ4
• Anvil, a San Francisco-based document collaboration startup, raised $5 million in seed funding led by Gradient Ventures. http://axios.link/pWS3
• Magic, a San Francisco-based developer of decentralized identity tech, raised $4 million in seed funding. Placeholder VC led, and was joined by Lightspeed Ventures, SV Angel, Social Capital, Cherubic Ventures, Volt Capital, Refactor Capital, and Unusual Ventures. http://axios.link/2wYe
Private Equity Deals
• Blue Sage Capital invested in Barricades Unlimited, a Lubbock, Texas-based provider of traffic control, pavement markings, guardrail installation equipment and services.
• euNetworks, a London-based bandwidth infrastructure company, secured 240 million from the Investment Management Corp. of Ontario and Stonepeak Infrastructure Partners. www.eunetworks.com
• Virgin Australia's administrator gave Bain Capital and Cyrus Capital Partners an additional 10 days, to June 22, to submit binding takeover offers, per Reuters. http://axios.link/jVHH
Public Offerings
• Unity Technologies, a San Francisco-based video gaming company is working with Goldman Sachs for an IPO that could take place later this year, per Bloomberg. The company has raised around $700 million from firms like Silver Lake, Sequoia Capital, DFJ Growth, and WestSummit Capital. http://axios.link/pA6d
🎵 Warner Music Group, a music recording and publishing company owned by Len Blavatnik's Access Industries, raised $1.9 billion in its IPO. The company priced 77 million shares at $25, versus plans to offer 70 million at $23-$25, for an initial market cap of $13.2 billion. It began trading on the Nasdaq (WMG) and closed up at $30.12 per share.
Liquidity Events
🚑 Chinook Therapeutics, a Canadian drug startup focused on kidney disease, agreed to a reverse merger with Aduro Biotech (Naddaq: ADRO). The combined company is expected to have $200 million in cash, including $25 million in new funding from existing Chinook backers Versant Ventures, Apple Tree Partners, and Samsara BioCapital. http://axios.link/QuKY
• NetApp (Nasdaq: NTAP) agreed to buy Spot, an Israeli startup helps businesses buy and manage excess cloud infrastructure capacity, for a reported $450 million. Spot had raised over $40 million from firms like Highland Capital Partners, Leaders Fund, Intel Capital, and Vertex Ventures. http://axios.link/DcLR
More M&A
• Amazon (Nasdaq: AMZN) is in talks to invest around $2 billion for a 5% stake in listed Indian telecom company Bharti Airtel, per Reuters.
⛽ Ayala Corp., a Philippine conglomerate, offered to buy Australian renewable energy company Infigen Energy (ASX: IFN) for A$777 million. http://axios.link/CtIw
💍 LVMH is exploring ways to renegotiate its agreement to buy U.S. jewelry retailer Tiffany & Co. (NYSE: TIF) for $16.2 billion, or $135 per share. http://axios.link/eJ5x
⛽ Total (Paris: FP) agreed to buy a 51% stake in a British offshore wind farm project from SSE (LSE: SSE) for around $88 million upfront. http://axios.link/FERD
Fundraising
• Long Arc Capital, a New York-based growth equity firm, is raising up to $500 million for a new fund, per SEC filings. www.longarc.com
• Red Dot Capital Partners, an Israeli VC firm backed by Temasek, secured $181 million for its second fund, per an SEC filing. www.red-dot.capital
It's Personnel
• Sarah Leary, co-founder of Nextdoor, joined Unusual Ventures as a partner. www.unusual.vc
• Kevin McAllister, fired last fall as president and CEO of Boeing's commercial airplanes unit, joined AE Industrial Partners as a senior operating partner. www.aeroequity.com
Final Numbers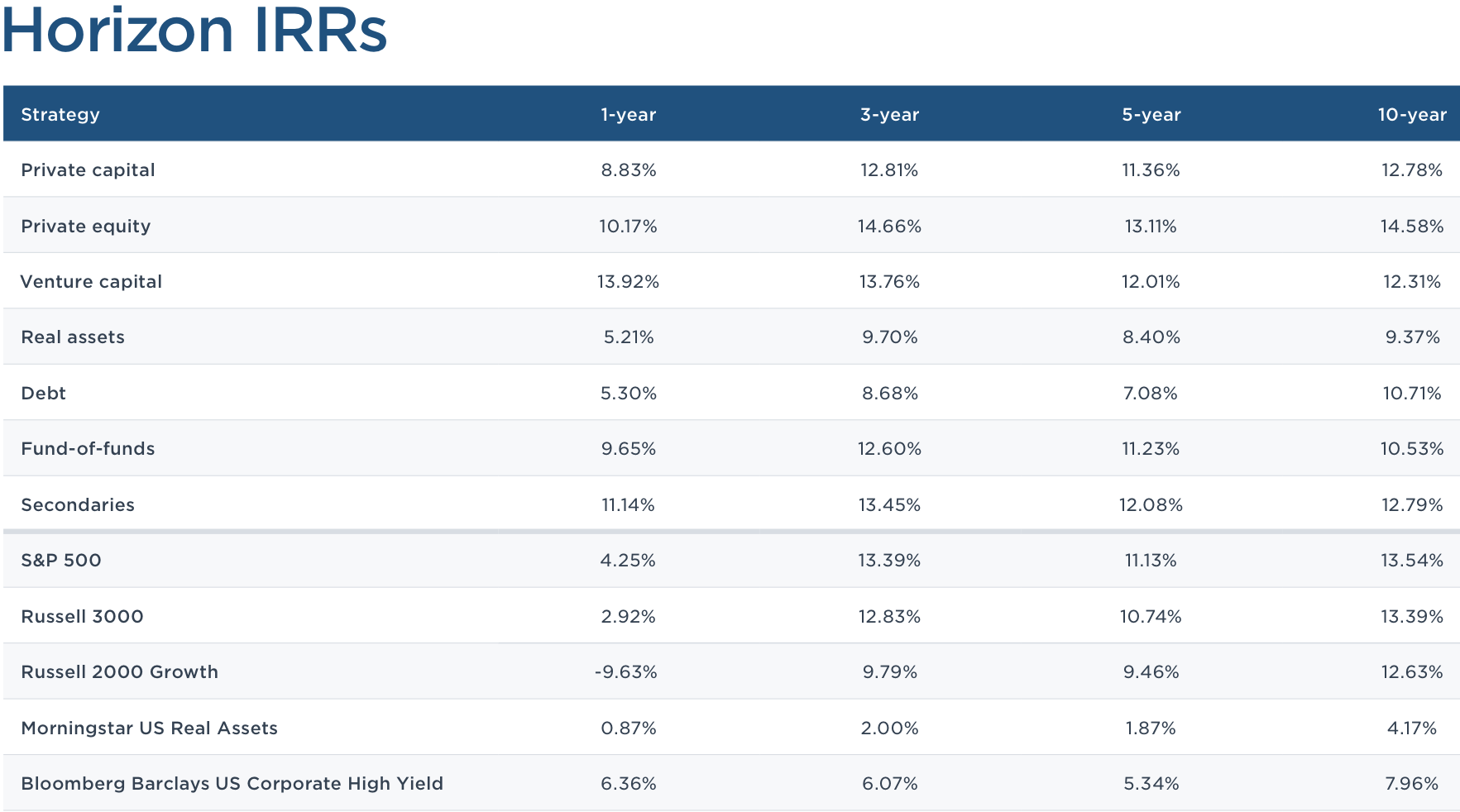 🙏 Thanks for reading Axios Pro Rata! Please ask your friends, colleagues, and small biz owners to sign up.