Axios Pro Rata
December 17, 2021
🔮 Your turn: There are only a few more issues of Pro Rata left for 2021, which means it's time for 2022 predictions. Deals, markets, economy, policy, etc. Please send me yours ([email protected]) and keep it to one sentence. We'll publish a bunch of them next week.
Top of the Morning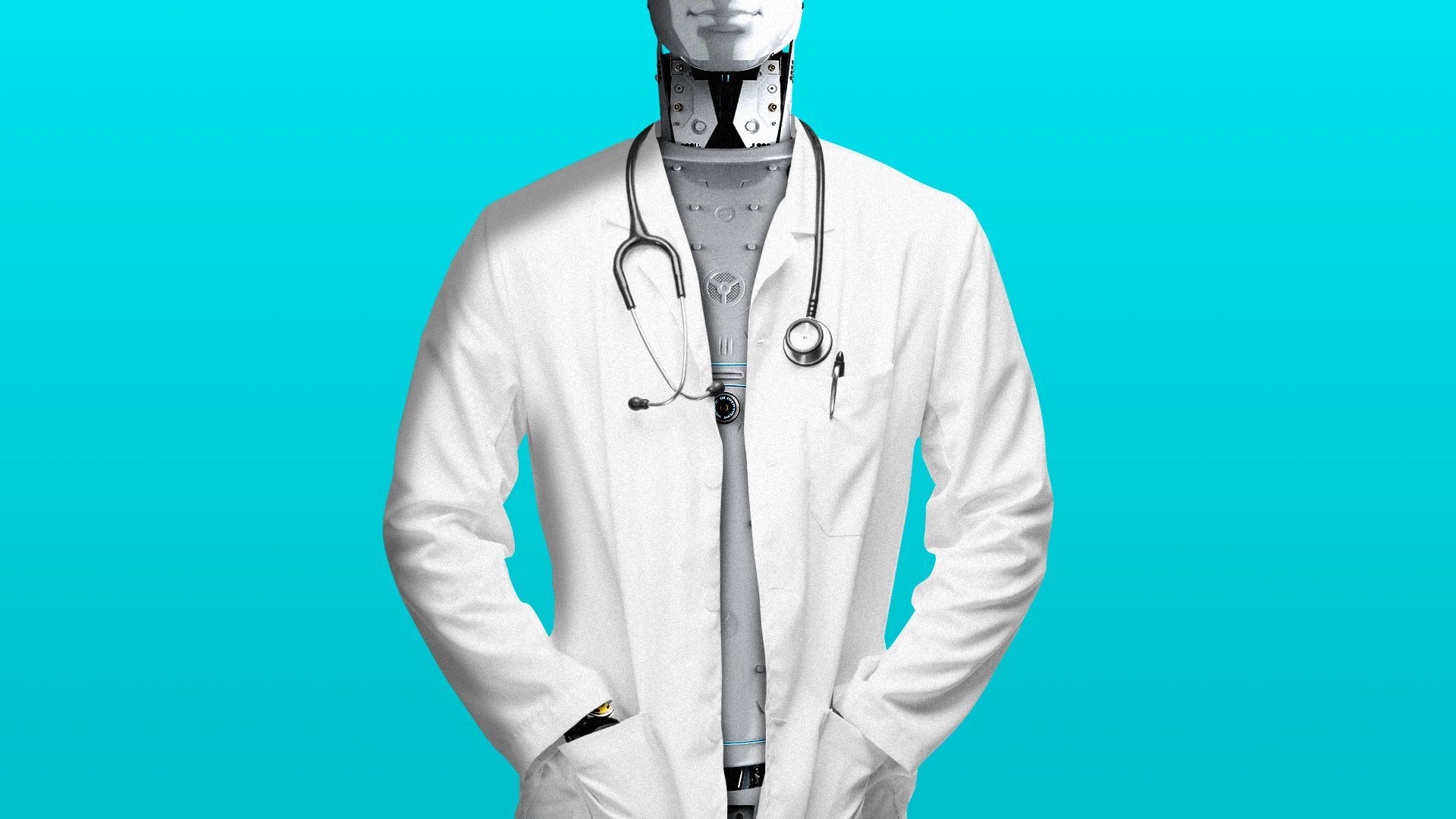 It's been a tough week for Johnson & Johnson, and not just because its COVID-19 vaccine may falter when faced with the Omicron variant.
Driving the news: A Delaware judge on Monday denied the pharma giant's motion to dismiss a fraud suit brought by former shareholders of Auris Health, a Silicon Valley-based robotic surgery platform that J&J bought two years ago for $3.4 billion in cash.
At issue are $2.35 billion in prospective milestone payments included in the original merger agreement, tied to both FDA approval and sales.
The listed plaintiff is Fortis Advisors, an advisory firm that represents shareholders post-close of M&A transactions. Auris had raised over $830 million in VC funding from firms like Mithril Capital, Wellington Management, Partner Fund Management, D1 Capital Partners, Senator Investment Group, Lux Capital and Viking Global Investors.
Fortis essentially argues that J&J misled the former Auris backers about how resources would be allocated and prioritized between Auris and an existing surgical robotics effort inside of J&J subsidiary Ethicon, with the end result being that the milestones became nearly impossible to achieve.
It also is upset that J&J released some of the milestone reserves after the FDA changed a regulatory pathway.
The Delaware judge did slightly limit the lawsuit's scope and let some individual J&J executives off the hook, but she let Fortis' core complaints against the company stand.
Look ahead: A trial would begin next December, unless the two sides were to settle beforehand. One possible outcome could be an entire rescission of the deal.
The bottom line: Milestone earnouts are inherently perilous, and healthcare VCs typically are satisfied if they get 30-50% payouts. But investors also believe those earnouts are tied to good faith efforts by acquirers. Particularly if that acquirer has very deep pockets. In this case, however, they feel those efforts weren't on the level.
The BFD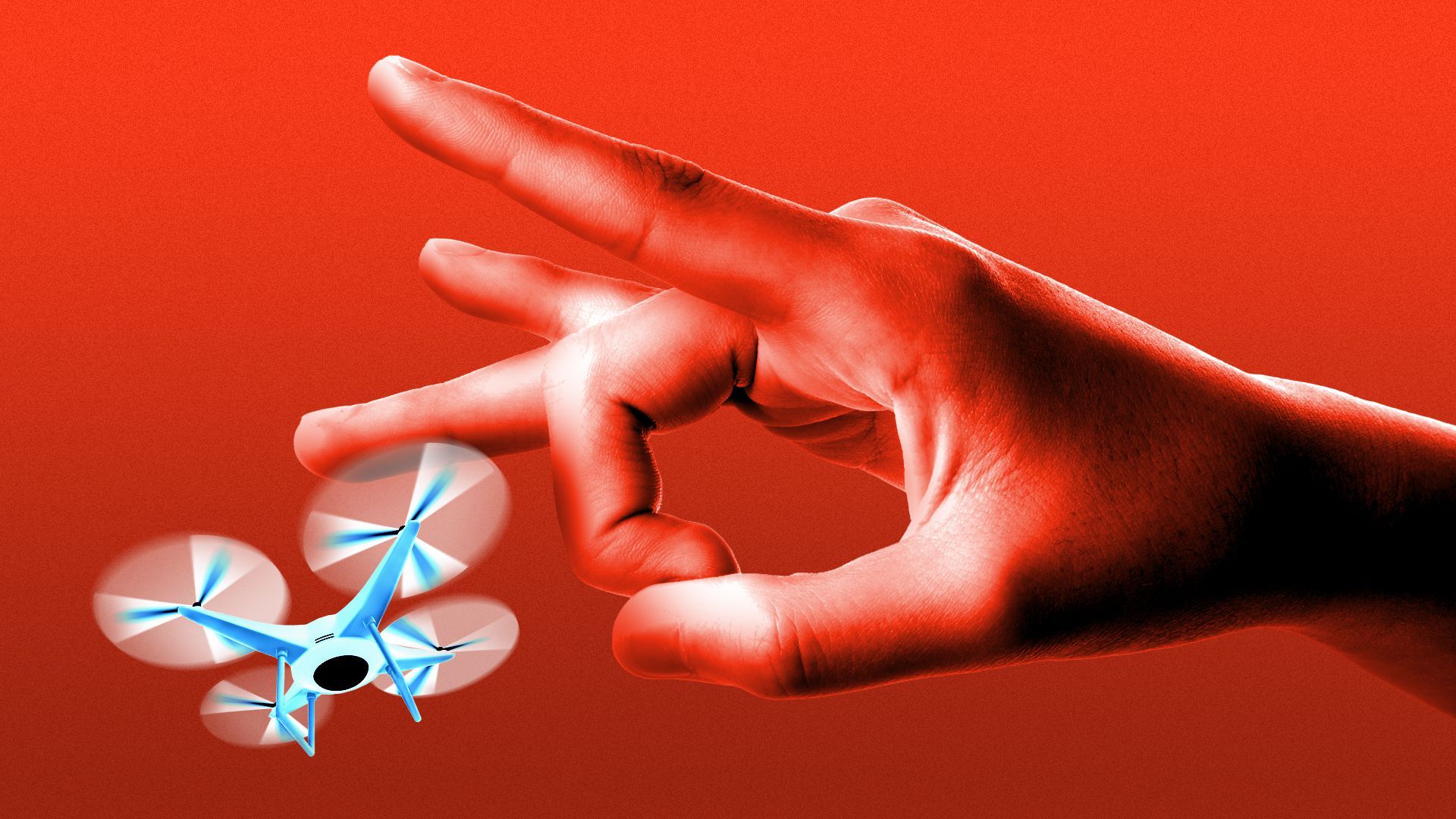 Dedrone, an SF-based drone defense startup, raised $30.5 million in Series C funding led by public safety firm Axon, Axios has learned.
Why it's the BFD: Drone traffic is proliferating faster than is monitoring and mitigation technology. Dedrone's situational awareness software is designed to help safety authorities catch up, before there is either intentional or unintentional harm.
Other investors include Aqton Partners, Menlo Ventures, Felicis Ventures, Target Partners, TempoCap and John Chambers. No valuation terms are being disclosed, although CEO Aaditya Devarakonda tells Axios that the round was done at "multiples" of the $100 million post-money mark it secured last year in a round led by General Dynamics.
The bottom line: "If you're an airport or stadium, the biggest threat is someone flying a drone at you with a whole lot of stuff on it, whether that be cameras that capture sensitive information or something worse... Our biggest competition is not having an airspace line item in security budgets." — Aaditya Devarakonda
Venture Capital Deals
• Gopuff, a Philadelphia-based instant delivery platform for everyday items, has raised $1.5 billion led by Guggenheim Partners. The deal is structured as a convertible note with a $40 billion cap. http://axios.link/lTC8
• Dialpad, an SF-based unified business communications platform, raised $170 million at a $2.2 billion valuation. Iconiq led, and was joined by GV, T-Mobile Ventures, OMERS, Amasia, Work-Bench and Section 32. http://axios.link/ecfu
• Gtmhub, a Denver-based OKR software startup, raised $120 million in Series C funding led by Index Ventures. http://axios.link/RWOV
🚑 Mythic Therapeutics, a Waltham, Mass.-based developer of antibody-drug conjugates, raised $103 million in Series B funding. Viking Global Investors led, and was joined by Venrock, Foresite Capital, Perceptive Advisors and Highside. http://axios.link/lJqU
🚑 Tasso, a Seattle-based blood collection tech company, raised $100 million in Series B funding. RA Capital led, and was joined by D.E. Shaw, Senvest, InCube, SVB and insiders Foresite Capital, Hambrecht Ducera Growth Ventures, J2V, Cedars-Sinai and Merck GHIF. http://axios.link/yWYi
• Elementary, a Pasadena, Calif.-based AI machine vision startup, raised $30 million in Series B funding. Tiger Global led, and was joined by Threshold Ventures, Fika Ventures, Fathom Capital, Riot VC and Toyota Ventures. http://axios.link/GKtc
• Hevo Data, an Indian no-code data pipeline platform, raised $30 million in Series B funding. Sequoia Capital India led, and was joined by Qualgro, Lachy Groom and Chiratae Ventures. http://axios.link/4knO
• Corellium, a Boynton Beach, Fla.-based Arm device virtualization startup, raised $25 million in Series A funding. Paladin Capital Group led, and was joined by Cisco Investments. www.corellium.com
• Full Harvest, an SF-based B2B marketplace for "ugly" fruit, raised $23 million in Series B funding. TELUS Ventures led, and was joined by Rethink Impact, Citi Impact, Doon Capital, Stardust Equity, Portfolia and insiders Spark Capital, Cultivian Sandbox, Astia Fund and Radicle Growthand. www.fullharvest.com
• Famly, a Copenhagen-based parent-teacher collaboration platform for childcare centers, raised $18 million in Series A funding led by Susquehanna Growth Equity. www.famly.co
• CreditBook, a Pakistani financial management platform for merchants, raised $11 million in Series A funding. Tiger Global led, and was joined by Better Tomorrow Ventures, Firstminute Capital, Banana Capital, VentureSouq, Ratio Ventures and i2i Ventures. http://axios.link/uH0l
• Vū Studio, a Tampa, Fla.-based production studio startup, raised $10 million from ADX Labs at a $50 million valuation, per Axios Tampa Bay.
• Phytoform, a British developer of climate-resistant crop tech, raised $5.7 million led by Eniac Ventures. http://axios.link/Vaus
• Haystacks.ai, a New York-based data aggregation platform for real estate investors, raised $5 million in seed funding co-led by Streamlined Ventures and Colle Capital. www.haystacks.ai
• Qonsent, a New York-based data privacy and consent engagement platform, raised $5 million from backers like Zekavat Investment Group, CrossCut Ventures, Gary Vaynerchuk and Brand New Matter. http://axios.link/prK5
• Fuzey, a London-based customer messaging tool for small businesses, raised $4.5 million in seed funding. ByFounders led, and was joined by Flash Ventures, Global Founders Capital and Ascension. http://axios.link/0QjE
Private Equity Deals
🚑 Altaris Capital Partners agreed to buy the pharma ingredient unit of Johnson Matthey (LSE: JMAT) for £325 million. http://axios.link/SiV9
• Baring PE Asia shortlisted four buyers for HCP, a Chinese packaging business that could fetch $1.5 billion, per Bloomberg. They are Carlyle, Primavera Capita, PAG and DCP Capital. http://axios.link/CTMu
• KKR agreed to buy a 49% stake in Spanish telecom infrastructure group Reintel from electricity grid operator REE (Milan: REE) for €971 million. http://axios.link/boMx
• Pearlman Group, a Little Rock, Ark.-based portfolio company of The Stephens Group, acquired Vector Tools, an Alpharetta, Ga.-based distributor of stone fabrication and installation tools.
🚑 SK Capital Partners agreed to lead a buyout of Seqens, a French pharma ingredients maker, from Eurazeo. www.seqens.com
Public Offerings
• TPG, one of the world's largest and most successful private equity firms, filed for an IPO. It plans to list on the Nasdaq (TPG), reports $109 billion in AUM and nearly $3.9 billion in 2021 revenue ($685m from fees).
The firm has talked for more than a decade about going public, but instead remained private while most of its mega-PE peers took the plunge. Go deeper.
🚑 Amylyx Pharma, a Cambridge, Mass.-based developer of ALS treatments, filed for an IPO. The Phase 3 biotech plans to list on the Nasdaq (AMLX) and raised $200 million in VC funding from firms like Morningside Ventures (22.4% pre-IPO stake), Viking Global Investors (10.5%), Bain Capital Life Sciences, Perceptive Advisors, Rock Springs Capital, Woodline Partners, Marshall Wace, Tybourne Capital Management, Verition Fund Management, aMoon Fund, Falcon Edge and insiders Morningside Ventures, 683 Capital Management, Belinda Termeer and Polaris Founders Capital. http://axios.link/oLMN
• Cohesity, a San Jose, Calif.-based software-defined data management company, is working with JPMorgan and Morgan Stanley on a 2022 IPO, per Bloomberg. The company most recently raised funding at a $2.5 billion valuation from DFJ Growth, Foundation Capital, Greenspring Associates, Wing VC, HP Enterprise, Cisco, Sequoia Capital and SoftBank. http://axios.link/E89L
• Justworks, a New York-based payroll and HR management platform for SMBs, filed for an IPO. It plans to list on the Nasdaq (JW) and reports $11 million in net income on $98 million in revenue for the fiscal year ending May 31, 2021. The company raised $148 million in VC funding from firms like Thrive Capital, Bain Capital Ventures, Redpoint Ventures and Index Ventures. http://axios.link/EnUb
SPAC Stuff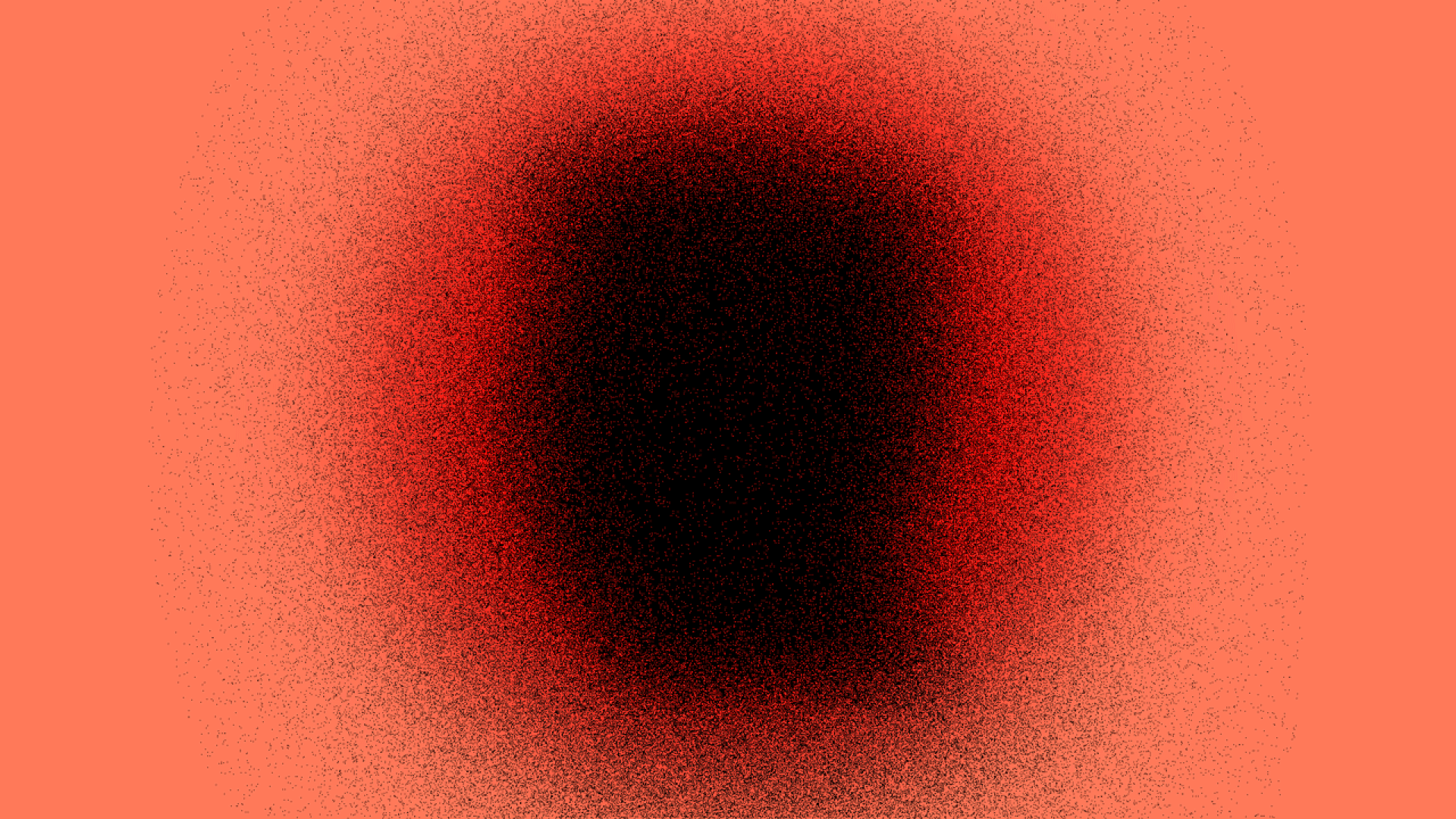 An early director nominee of Digital World Acquisition Corp., the SPAC merging with former President Trump's social media platform, is suing SPAC CEO Patrick Orlando, claiming a "brazen act of fraud."
Brian Shevland claims he was removed by Orlando without warning or notification; a move that denied him thousands of shares and the ability to buy more stock at a very low price.
He also suggests that conversations between Orlando and Trump began months before DWAC went public, which could violate federal securities law.
• Rezolve, a London-based mobile payments and e-commerce platform, agreed to go public at an implied $2 billion valuation via Armada Acquisition Corp. I (Nasdaq: AACI). The company most recently raised VC funding at a $1 billion valuation from Lauder Partners, the U.K. government and Apeiron Investment Group. http://axios.link/bclQ
• TeleSign, an LA-based brand communications-as-a-service company owned by Belgian telco Proximus Group, agreed to go public at an implied $1.3 billion valuation via North Atlantic Acquisition Corp. (Nasdaq: NAAC). http://axios.link/ZLzA
• Mindset Growth Opportunities I, an ag and food tech SPAC formed by Mindset Ventures, filed for a $175 million IPO. http://axios.link/65jE
Liquidity Events
• TA Associates is considering a sale process of IPO for bubble-tea chain Gong Cha, which could be worth around $600 million, per Bloomberg. http://axios.link/3fYs
• Warner Music Group (Nasdaq: WMG) agreed to buy 300 Entertainment, a record label whose artists include Megan Thee Stallion, for around $400 million. Sellers include Alphabet. http://axios.link/xHo1
More M&A
🚑 Oracle (NYXSE: ORCL) is in talks to buy Kansas City-based electronic medical records firm Cerner (Nasdaq: CERN) for upwards of $30 billion, per the WSJ. http://axios.link/2UVs
• Bank of Montreal (NYSE: BMO) is interested in buying the U.S. banking arm of BNP Paribas, per Bloomberg. http://axios.link/8ehY
⚡ Cenovus Energy (TSX: CVE) agreed to sell its Tucker thermal assets to an undisclosed buyer for C$800 million. http://axios.link/JL7W
• Spotify (NYSE: SPOT) acquired Australian podcast production platform Whooshkaa. http://axios.link/01ig
Axios Pro Preview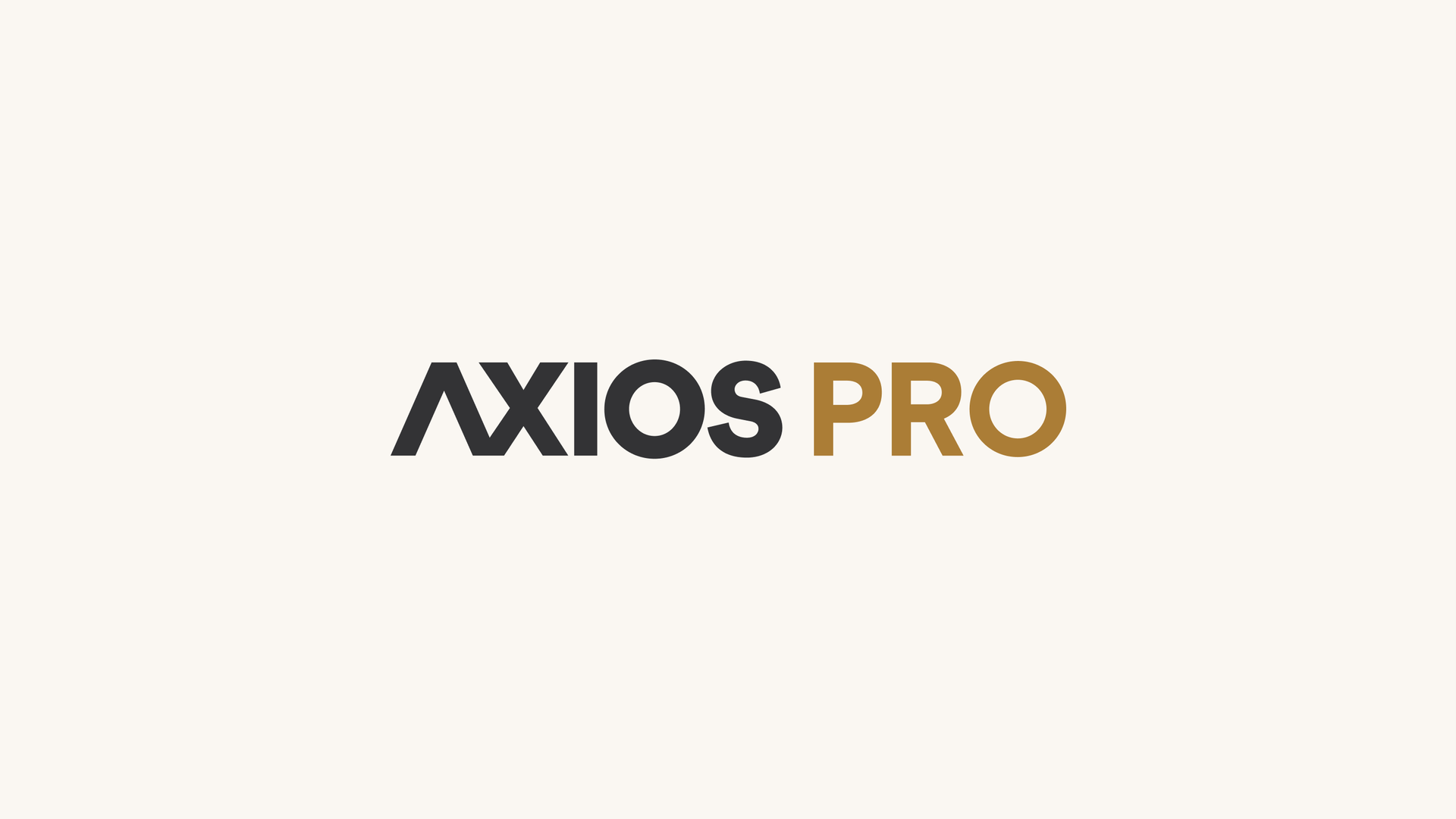 Axios Pro launches in 2022, but the co-authors of our health tech deals newsletters are already sharing scoops:
1. Prospect Medical, an LA-based hospital and medical clinic chain, is on the block, per Sarah Pringle.
Guggenheim Partners is selling Prospect's West Coast assets, while Morgan Stanley is selling the East Coast assets. Earlier this year, Prospect bought back an equity stake from Leonard Green & Partners.
2. Amazon Pharmacy leaders T.J. Parker and Elliot Cohen, who joined via the $750 million PillPack acquisition, have quietly been demoted to consultant roles, per Erin Brodwin.
As Erin writes, high-level staff changes don't typically occur at Amazon during peak fulfillment and delivery season.
Final Numbers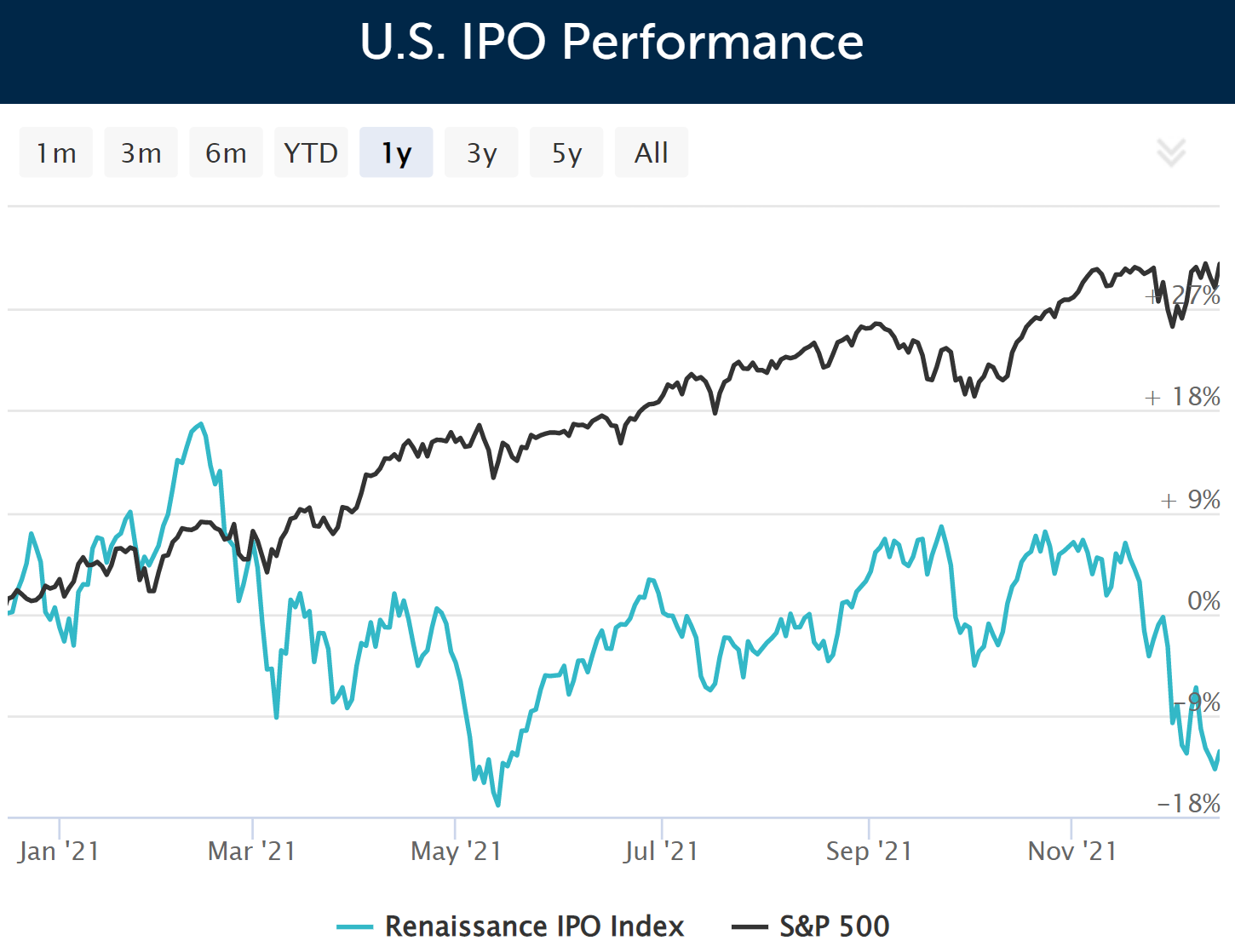 📺 Bonus: Chatting IPOs on CNBC earlier this week.
🙏 Thanks for reading Axios Pro Rata! Please ask your friends, colleagues and drone pilots to sign up.