https://www.axios.com/newsletters/axios-pro-rata-93316559-0e77-433a-967b-ded7026d99c1.html?chunk=0#story0
Top of the Morning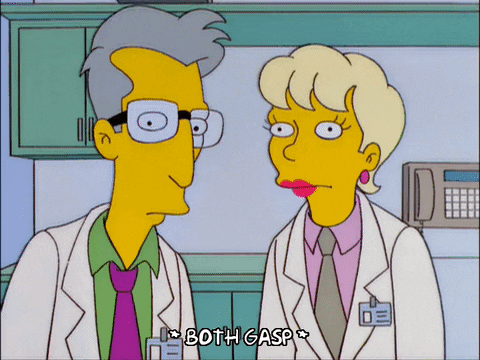 Breaking: Elliott Advisors has offered to buy AthenaHealth for between $155-$160 per share in cash, per CNBC's David Faber. That's at least a 23% premium on Friday's closing price, representing a market value of between $6.26 and $6.4 billion.
Elliott last year acquired a 9.2% stake in AthenaHealth, saying it was open to a variety of changes (including management shakeups or a company sale). AthenaHealth profits have since improved.
The healthcare software company is led by founder and CEO Jonathan Bush, cousin of George W. and Jeb.
Leaving aside the strategic specifics here, it's yet another indication that Elliott is no longer satisfied being an activist investor. It wants to be an owner.
• Carbon Black went public on Friday, raising $152 million in its IPO and closing its first day of trading up 26%. We took a look at the cybersecurity company's 16-year road to the public markets, including:
One of its earlier office spaces was inside a shopping mall on the east side of Cambridge, Mass., where employees included future Dropbox founder and CEO Drew Houston.
Carbon Black originally prepped for its IPO two years ago (even picking bankers), but then postponed so that it could purchase and integrate an antivirus company called Confer.
Investor and board member Paul Maeder: "The two worst things to be as a startup is too early or too late. Too late you can't recover from, but you can survive too early if you have a great CEO and loyal investors."
• Speaking of IPOs: Construction Partners didn't fare too well last week, pricing at $12 (below $15-$17 range) and closing at $12.10. But this may prove to be an interesting bellwether, given that its focus is on road construction and repair in the oil-rich Southeastern U.S.
Gabriel Collins, a fellow at the Baker Institute Center for Energy Studies, writes for Axios about how oil and gas production is having a devastating effect on Texas roads.
• OracleCoin: Warren Buffett this morning said on CNBC that Bitcoin is "probably rat poison squared."
Buffett also continued his private equity bashing, without acknowledging that Berkshire Hathaway has repeatedly partnered with private equity firm 3G Capital on massive leveraged buyouts.
• Next act: Scott Connors has returned to private equity after a multi-year hiatus, per his LinkedIn account. Connors spend 22 years with Landmark Partners, including as co-head of PE secondaries, before retiring in mid-2015. Now he's joined Cresset Partners, an affiliate of Chicago-based wealth management firm Cresset, as a managing director and head of sponsor products. The firm also recently hired Landmark vet Jason Neal as director of biz dev.
https://www.axios.com/newsletters/axios-pro-rata-93316559-0e77-433a-967b-ded7026d99c1.html?chunk=1#story1
The BFD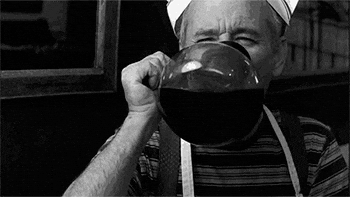 Nestlé (SWX: NESN) has agreed to pay $7.15 billion in cash to Starbucks (Nasdaq: SBUX) for the right to sell the coffee company's products in non-Starbucks shops around the world.
Why it's the BFD: Because this is a major escalation in Nestlé's legalized stimulant battle with JAB Holding, which has seen Nestlé buy Blue Bottle and JAB purchase both Keurig Green Mountain, Douwe Egberts and Peet's.
Bottom line: "Coffee is popular with younger customers who have grown up with Starbucks. A willingness to pay up for exotic beans and specialty drinks means companies can brew up richer profit margins than in mainstream packaged food." — Reuters
https://www.axios.com/newsletters/axios-pro-rata-93316559-0e77-433a-967b-ded7026d99c1.html?chunk=2#story2
Venture Capital Deals
🤖 Ubtech Robotics, a Chinese developer of consumer robots for entertainment and educational purposes, says it raised $820 million in Series C funding at around a $5 billion valuation. Tencent led, and was joined by Industrial and Commercial Bank of China, Minsheng Securities, Telstra, Haier Group, Green Pine Capital Partners, CreditEase and return backer CDH Investments. http://axios.link/nfqL
• Mesosphere, a San Francisco-based hybrid cloud platform company, raised $125 million in new funding. T. Rowe Price and Koch Disruptive Technologies co-led, and were joined by ZWC Ventures, Qatar Investment Authority, Disruptive Technology Advisers and return backers Andreessen Horowitz, Two Sigma Ventures, Khosla Ventures and HP Enterprise. http://axios.link/h9J2
🚑 Moderna Therapeutics, a Cambridge, Mass. mRNA drug discovery and development company, has raised $125 million in new strategic funding from Merck, through the expansion of an existing mRNA cancer vaccine partnership. Moderna raised $500 million in VC funding earlier this year at a $7.5 billion valuation. http://axios.link/PhnO
• Shenna Finance, a Chinese fintech startup focused on providing vehicle financing in rural areas, raised around $47 million in Series C funding from China Growth Capital, Hina Group, Tongbanjie Group and return backers Credit Ease Financial Industry Investment Fund and ChinaEquity Group. http://axios.link/ueY1
🚑 Lyra Health, a Burlingame, Calif.-based behavioral health tech company led by former Facebook CFO David Ebersman, raised $45 million in new funding. Tenaya Capital, Glynn Capital Partners, Crown Ventures, and Casdin Capital were joined by return backers Venrock, Greylock and Providence Ventures. http://axios.link/5FOX
• Divvy, a Lehi, Utah-based real-time expense monitoring platform, raised $10.5 million in Series A funding led by Pelion Ventures. http://axios.link/fhM0
• StratiFi Technologies, a San Francisco-based decision-making platform for investors, raised $7 million in Series A funding. Anthemis Group led, and was joined by Wolverine Holdings, Cboe Global Markets, HOF Capital and AngelList. www.stratifi.com
• iPrice, a meta e-commerce site aggregator for Southeast Asia, raised $4 million in new VC funding. Line Ventures led, and was joined by return backers Cento Ventures and Venturra Capital. http://axios.link/vbQ2
• Purple Carrot, a Needham, Mass.-based meal kit company, raised $4 million from Fresh Del Monte Produce. www.thepurplecarrot.com
• Learning Machine Technologies, a blockchain-based records and identity platform, raised $3 million in seed funding. PTB Ventures led, and was joined by Omidyar Network and Learn Capital. www.learningmachine.com
https://www.axios.com/newsletters/axios-pro-rata-93316559-0e77-433a-967b-ded7026d99c1.html?chunk=3#story3
Private Equity Deals
• The Blackstone Group has agreed to buy commercial property manager Gramercy Property Trust (NYSE: GPT) for $7.6 billion. http://axios.link/t5z0
• Gemspring Capital has acquired an equity stake in A10 Capital, a Boise, Idaho-based provider of middle-market commercial real estate loans. Existing shareholders include H.I.G. Capital. www.a10capital.com
• General LED, a San Antonio-based portfolio company of The CapStreet Group, has acquired Acolyte Group, a New York-based provider of architectural LED lighting systems. www.generalled.com
• RugsUSA, a Cranbury, N.J.-based online rug and home décor retailer, raised an undisclosed amount of funding from Comvest Partners.
https://www.axios.com/newsletters/axios-pro-rata-93316559-0e77-433a-967b-ded7026d99c1.html?chunk=4#story4
Public Offerings
• 5 companies expect to price IPOs on U.S. exchanges this week, led by AXA Equitable's $3.5 billion offering. Other likely issuers are: Huya, Abpro, Evolo Biosciences and Origin Bancorp. http://axios.link/vI7t
🚑 Aslan Pharmaceuticals, a Singapore-based oncology therapeutics developer, raised $42 million in its IPO. It priced 6 million shares at $7.03, down from plans to offer 7.5 million shares (price was tied to Taiwan Stock Exchange price – although it now will also trade on Nasdaq).
https://www.axios.com/newsletters/axios-pro-rata-93316559-0e77-433a-967b-ded7026d99c1.html?chunk=5#story5
Liquidity Events
• Fusion Telecom (Nasdaq: FSNN) has completed its previously-announced $600 million purchase of the cloud and business services unit of Atlanta-based Birch Communications from Birch Equity Partners.
• Mondelez International (Nasdaq: MSLZ) has agreed to acquire Tate's Bake Shop, a Southhampton, N.Y.-based cookie maker, from The Riverside Company for around $500 million. http://axios.link/GuR9
• Nokia has acquired SpaceTime Insight, a San Mateo, Calif.-based provider of visual analytics software that raised around $90 million in VC funding from firms like Zouk Capital, Opus Capital Ventures, EnerTech Capital, Novus Energy Partners, E.ON Strategic Co-Investments and NEC. http://axios.link/FVoi
• Reece (ASX: REH) has agreed to acquire Morsco, a Fort Worth, Texas-based plumbing supplies company, for $1.44 billion (including debt) from shareholders like Advent International. http://axios.link/IrJ5
https://www.axios.com/newsletters/axios-pro-rata-93316559-0e77-433a-967b-ded7026d99c1.html?chunk=6#story6
More M&A
🚑 Allscripts (Nasdaq: MDRX) has acquired HealthGrid, an Orlando-based mobile patient engagement platform, for upwards of $110 million ($60m in cash). http://axios.link/kp76
• International Flavors & Fragrances (NYSE: IFF) has agreed to acquire Israeli flavors and ingredients maker Frutarom (TA: FRUT) for $7.1 billion in cash and stock. http://axios.link/hZOE
• Third Point believes industrial conglomerate United Technologies (NYSE: UTX) should break up, and says it has shared its views with the company's board of directors. http://axios.link/QwSm
https://www.axios.com/newsletters/axios-pro-rata-93316559-0e77-433a-967b-ded7026d99c1.html?chunk=7#story7
Fundraising
• Backstage Capital, a VC firm focused on under-represented founders, raised $36 million for its new fund. http://axios.link/50kh
• The Carlyle Group is nearing a $6.5 billion final close on its latest Asia buyout fund, per Reuters, and also is raising a new yuan-denominated fund to focus only on China. http://axios.link/iH2L
• CICIIF, a state-owned investment group in China, has partnered with Hong Kong-listed foundry SMIC to form a $255 million equity fund focused on semiconductor companies. http://axios.link/Q4ka
https://www.axios.com/newsletters/axios-pro-rata-93316559-0e77-433a-967b-ded7026d99c1.html?chunk=8#story8
It's Personnel
• Argand Partners promoted Joseph Del Toro to partner. www.argandequity.com
• Vincent Buffra (former CEO of Data Device Corp.) has joined Behrman Capital as an operating partner, and board director with Behrman portfolio companies Corfin Industries and ILC Dover. www.behrmancap.com
• Daniel Jones has stepped down as a partner with Global Founders Capital, according to TechCrunch. He may be planning to raise his own fund. http://axios.link/pJw8
• Dan Strong has joined Warren Equity Partners as director of operations. He previously was with Platinum Equity. www.warrenequity.com
• Hongjiang Zhang (former CEO of Kingsoft) has joined The Carlyle Group as a senior advisor to its Asia private equity business. www.carlyle.com
https://www.axios.com/newsletters/axios-pro-rata-93316559-0e77-433a-967b-ded7026d99c1.html?chunk=9#story9
Final Numbers: Wage flattening