https://www.axios.com/newsletters/axios-pro-rata-9232f903-7790-454e-87ad-96875c40395a.html?chunk=0#story0
Top of the Morning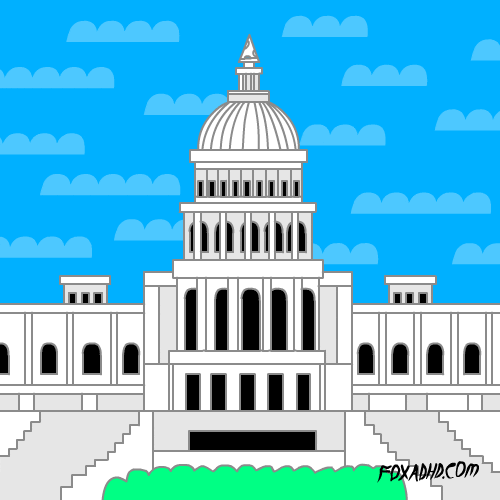 Welcome to Government Shutdown 2018, where the Art of the Deal seems to have been painted by Jackson Pollock. A quick impact rundown:
The SEC "will remain open for a limited number of days during the federal government shutdown, fully staffed." But an SEC spokesman refused to say exactly how many days that was, apparently not believing that companies would like to know when their disclosure documents will stop being processed (starting an IPO road-show today? Good luck to you). EDGAR will remain online thanks to a third-party contractor but, again, no word on when that funding runs out.
The CFTC has furloughed around 90% of its 675-person staff, with a skeleton crew remaining "to police" derivatives markets (including for virtual currencies). During the 2013 shutdown, weekly options and futures reports were delayed until the government reopened.
The U.S. Treasury says that more than half of the IRS' 80,565 employees have been furloughed, just as they are working to handle the beginning of tax filing season and recent legislative changes. Around two-thirds of the 343 employees in the Financial Crimes Enforcement Network also have been sent home.
The Department of Labor likely will delay jobs reports (if past shutdowns are precedent), and things like the National Labor Relations Board will stop its work. Oh, and the EEOC will cease accepting inbound inquiries or conducting investigations.
Offshore drilling permits will be processed, but on-land applicants are out of luck.
Also expect delays in other economic reports, including on things like agriculture and housing.
• Lonely island: I'm still working through all of your email on Michael Moritz's op-ed about China vs. Silicon Valley work ethic. But, in the meantime, a statement from Moritz's venture capital firm, Sequoia Capital: "The views expressed by Michael Moritz are his own."
• Mass email answer: No, I'm not in Davos.
• Tax talk: We've learned more about New York's bid to raise taxes on carried interest, via a late Friday conversation with state budget director Robert Mujica. Two important notes:
NY only will move forward if it gets regional buy-in from four other states (CT, MA, NJ & PA).
If adopted, NY state would treat carried interest as ordinary income. That would be a minor relief for those in New York City, who already pay a surtax on capital gains.
• Oh Wilbur: President Trump has soured on the abilities of Commerce Secretary Wilbur Ross, per Axios' Jonathan Swan. It apparently hasn't helped that the 80 year-old private equity vet has an alleged habit of falling asleep in meetings.
https://www.axios.com/newsletters/axios-pro-rata-9232f903-7790-454e-87ad-96875c40395a.html?chunk=1#story1
The BFD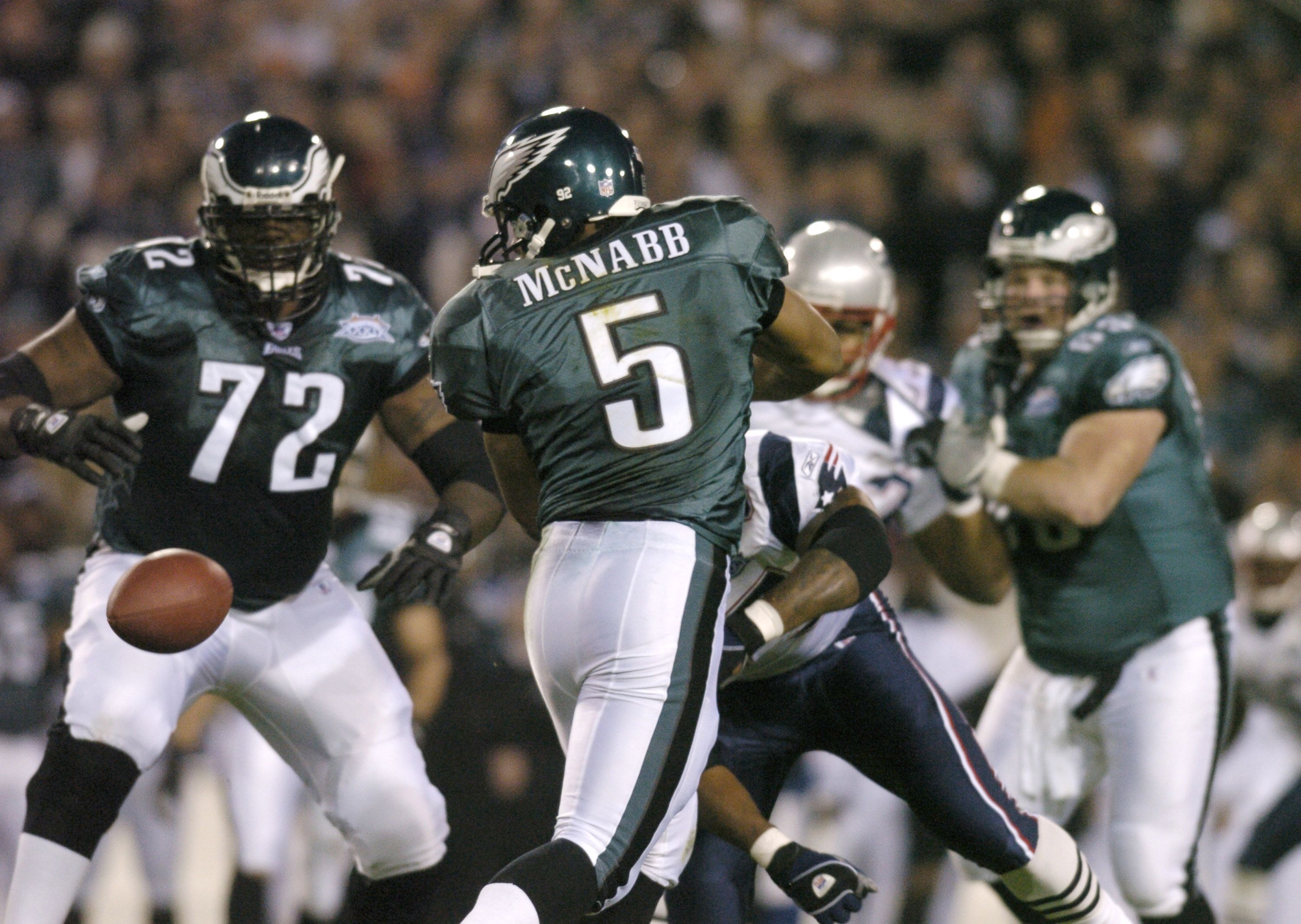 Photo by Al Messerschmidt/Getty Images
Philadelphia Energy Solutions, owner and operator of the former Sunoco refineries in Philly, said that it will file for Chapter 11 bankruptcy protection, as part of a structuring that includes $260 million in new financing from creditors and existing owners like The Carlyle Group. Current operations are not expected to be affected.
Why it's the BFD: PEF has capacity of 335,000 barrels per day, easily making it the East Coast's largest oil refiner. It also has been regularly highlighted as an example of private equity saving (and adding) old-line, union jobs.
Bottom line: " The bankruptcy is certain to fuel a political fight over the Renewable Fuel Standard, the national biofuels mandate that independent refiners say is imposing burdensome costs." — Ben Geman, Axios
https://www.axios.com/newsletters/axios-pro-rata-9232f903-7790-454e-87ad-96875c40395a.html?chunk=2#story2
Venture Capital Deals
• Bolt Threads, an Emeryville, Calif.-based maker of spider silk threads, has raised $123 million in Series D funding (we previously reported on a $57m first close). Ballie Gifford led, and was joined by Formation 8, Founders Fund, Fidelity and Temasek. http://axios.link/Lk34
• Snow China, a Chinese AR camera app, has raised $50 million from Sequoia Capital China and SoftBank. http://axios.link/FB72
🚑 Bio-Optronics, a Rochester, N.Y.-based provider of clinical trial management software, has raised $30 million from Mainsail Partners. www.bio-optronics.com
• Hippo, a Mountain View, Calif.-based home insurance tech startup, has raised $25 million in Series B funding co-led by Comcast Ventures and Fifth Wall. www.myhippo.com
• Restaurant365, an Irvine, Calif.-based provider of back-office software for restaurants, has raised $20 million in Series A funding from Bessemer Venture Partners. http://axios.link/vDrf
• Highsnobiety, a clothing and lifestyle content site aimed at male millennials, has raised $8.5 million in funding led by Felix Capital. http://axios.link/q3mX
• Anorak Technologies, a London-based developer of insurance-buying advice technology, has raised £4 million in seed funding from Kamet Ventures (a unit of AXA). http://axios.link/1Vlh
• D-ID, a Tel Aviv-based developer of image data protection technologies, has raised $4 million in VC funding. Pitango led, and was joined by Foundation Capital, Fenox Venture Capital and Maverick Ventures. https://axios.link/078h
https://www.axios.com/newsletters/axios-pro-rata-9232f903-7790-454e-87ad-96875c40395a.html?chunk=3#story3
Private Equity Deals
• Advent International, Acon Investments and GP Investimentos are among several potential suitors for a "major stake" in Wal-Mart's (NYSE: WMT) Brazilian operations, according to Reuters. Goldman Sachs is managing the process. http://axios.link/LyBT
• Brookfield Asset Management reportedly is among several firms circling select assets of failed British construction company Carillion. https://axios.link/Fxdl
• Cortec Group has acquired Groome Holdings, a Richmond, Va.-based provider of specialty ground transportation services like airport shuttles. www.groometransportation.com
• MidOcean Partners has acquired The Planet Group, a Chicago-based provider of outsourced human capital and consulting services to the life sciences, energy and engineering markets.
• Paytronix, a Newton, Mass.-based provider of loyalty program analytics, has raised $65 million in growth equity funding from Great Hill Partners. www.paytronix.com
• TPG Growth has agreed to acquire Trace, a France-based online music and entertainment company aimed at young people in Africa, for €40 million from MTG. Other members of the buyside group include Evolution Media and Satya Capital. http://axios.link/iHKL
https://www.axios.com/newsletters/axios-pro-rata-9232f903-7790-454e-87ad-96875c40395a.html?chunk=4#story4
Public Offerings
• 10 companies are expected to price IPOs on U.S. exchanges this week: Entera Bio, Menlo Therapeutics, PagSeguro, Eyenovia, Solid Biosciences, Gates Industrial, Adio Pharmaceuticals, Armo Bioscuiences, PlayAGS and RestorBio. http://axios.link/QBBy
• Hudson Group, a UK-based travel retail concessions company controlled by Dufry (Swiss: DUFN), set its IPO terms to 39.4 million shares being offered at $19-$21. It would have a fully-diluted market value of around $1.9 billion, were it to price in the middle of its range. The company plans to trade on the NYSE under ticker HUD, with Credit Suisse listed as left lead underwriter. It reports $24.2 million in net income on around $1.35 billion of revenue for the first nine months of 2017. www.hudsongroup.com
https://www.axios.com/newsletters/axios-pro-rata-9232f903-7790-454e-87ad-96875c40395a.html?chunk=5#story5
Liquidity Events
• Lindsay Goldberg is considering a sale process for Dealer Tire, a Cleveland-based tire distributor that could fetch $2 billion, according to Bloomberg. http://axios.link/6kdW
• Uber Eats has acquired the assets of Ando, a meal delivery startup founded by Momofuko chef David Chang that had raised around $11 million from firms like Forerunner Ventures.
• Vista Equity Partners has hired UBS to find buyers for two portfolio companies: PowerSchool (Folsom, Calif.-based student management software), and PeopleAdmin (Auston, Texas-based talent management software). Reuters reports that one possibility is a combined deal that could be valued at between $2 billion and $3 billion. https://axios.link/LOlt
https://www.axios.com/newsletters/axios-pro-rata-9232f903-7790-454e-87ad-96875c40395a.html?chunk=6#story6
More M&A
• AIG (NYSE: AIG) has agreed to acquire Bermuda-based reinsurer Validus (NYSE: VR) for $5.56 billion in cash, or $68 per share (45.55% premium over Friday's closing price). http://axios.link/NEqK
• Archer Daniels Midland (NYSE: ADM) has made a takeover approach for U.S. agribusiness giant Bunge (NYSE: BG), which also recently received interest from Glencore (LSE: GLEN), according to the WSJ. Bunge shares soared on the Friday afternoon report, bumping its market cap past $10.9 billion. http://axios.link/PZMB
• Richemont (Swiss: CFR) has offered to acquire Italian luxury fashion e-commerce company Yoox Net-a-Porter (BIT: YNAP) for around $3.4 billion. http://axios.link/NqoY
🚑 Sanofi (Paris: SA) has agreed to buy Waltham, Mass.-based hemophilia dug developer Bioverativ (Nasdaq: BIVV) for $11.6 billion. The $105 per share deal represents around a 64% premium over Friday's closing price. https://axios.link/EOVM
• Tiger Global has quietly invested more than $1 billion into Barclays (LSE: BARC), giving it around a 2.5% stake. http://axios.link/WahQ
https://www.axios.com/newsletters/axios-pro-rata-9232f903-7790-454e-87ad-96875c40395a.html?chunk=7#story7
Fundraising
• Array Ventures, a San Francisco-based VC shop led by Shruti Gandhi, is raising up to $35 million for its second fund, per an SEC filing. www.array.vc
• Brynwood Partners, a Connecticut-based private equity firm focused on lower middle-market consumer companies, has closed its eighth fund with $649 million in capital commitments. www.brynwoodpartners.com
⛽ The Carlyle Group plans to raise more than $2.5 billion for its second fund focused on oil and gas assets outside of North America, per the FT. http://axios.link/IzqV
• Ring Capital, a new Paris-based venture firm focused on A and B rounds, has raised €140 million for its debut fund. http://axios.link/YI80
https://www.axios.com/newsletters/axios-pro-rata-9232f903-7790-454e-87ad-96875c40395a.html?chunk=8#story8