Axios Pro Rata
May 02, 2023
📣 Reminder that our Axios BFD event is in San Francisco on May 10th. That's one week from tomorrow.
Top of the Morning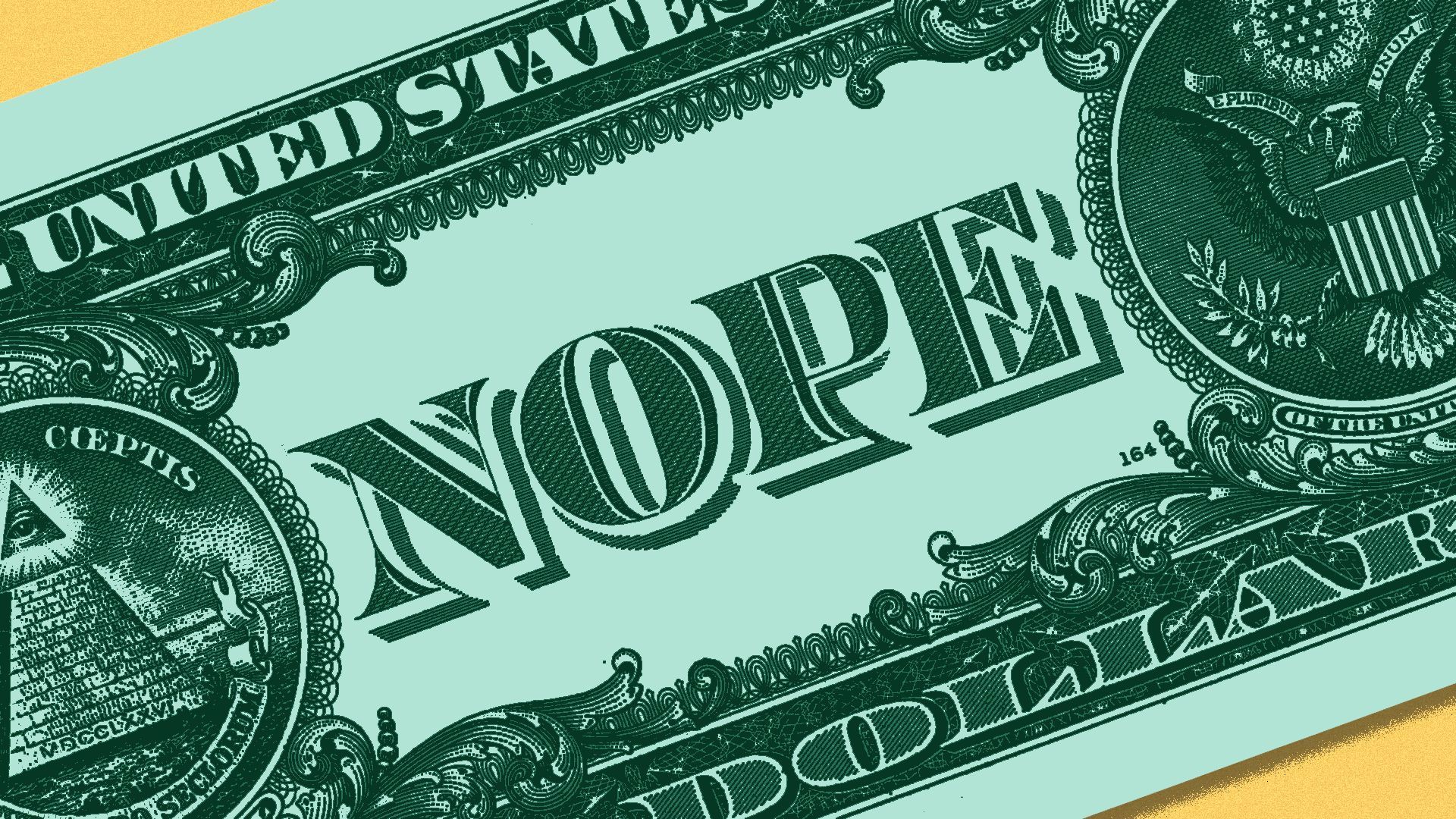 Dealmakers don't know what to do, paralyzed by macro and market flux, so they aren't doing much of anything at all.
That's my big takeaway from Day 1 at the Milken Global Conference in Los Angeles, where the Beverly Hilton hallways are packed full of bankers, investors, politicians and former NBA player John Salley.
What to know: No one is particularly panicked. Not even about the U.S. debt ceiling, which Treasury Secretary Janet Yellen now says we could smack in less than a month.
No matter the challenge, consensus is that it will be solved by the passage of time and the prevailing of cooler heads.
That's the sort of conditioned optimism you get after more than a decade of green lights, although that isn't to say it's necessarily wrong.
The macro concerns are mostly around rates, with the Fed beginning its two-day meeting today, but also the debt ceiling, U.S. economic growth slowing and efforts to decouple from China.
The market concerns are mostly around pricing, with wide gaps remaining between buyer and seller expectations. Plus regulatory pressures and financing costs, which partially returns to the issue of rates.
The bottom line: Yes, there are still some deals being done (otherwise this would be a very short newsletter). But transformational M&A is largely on hold, with the possible exception of biotech, as are most sales of top-tier companies.
As one private equity exec asked: "If you don't need to sell a company right now, why would you?"
The BFD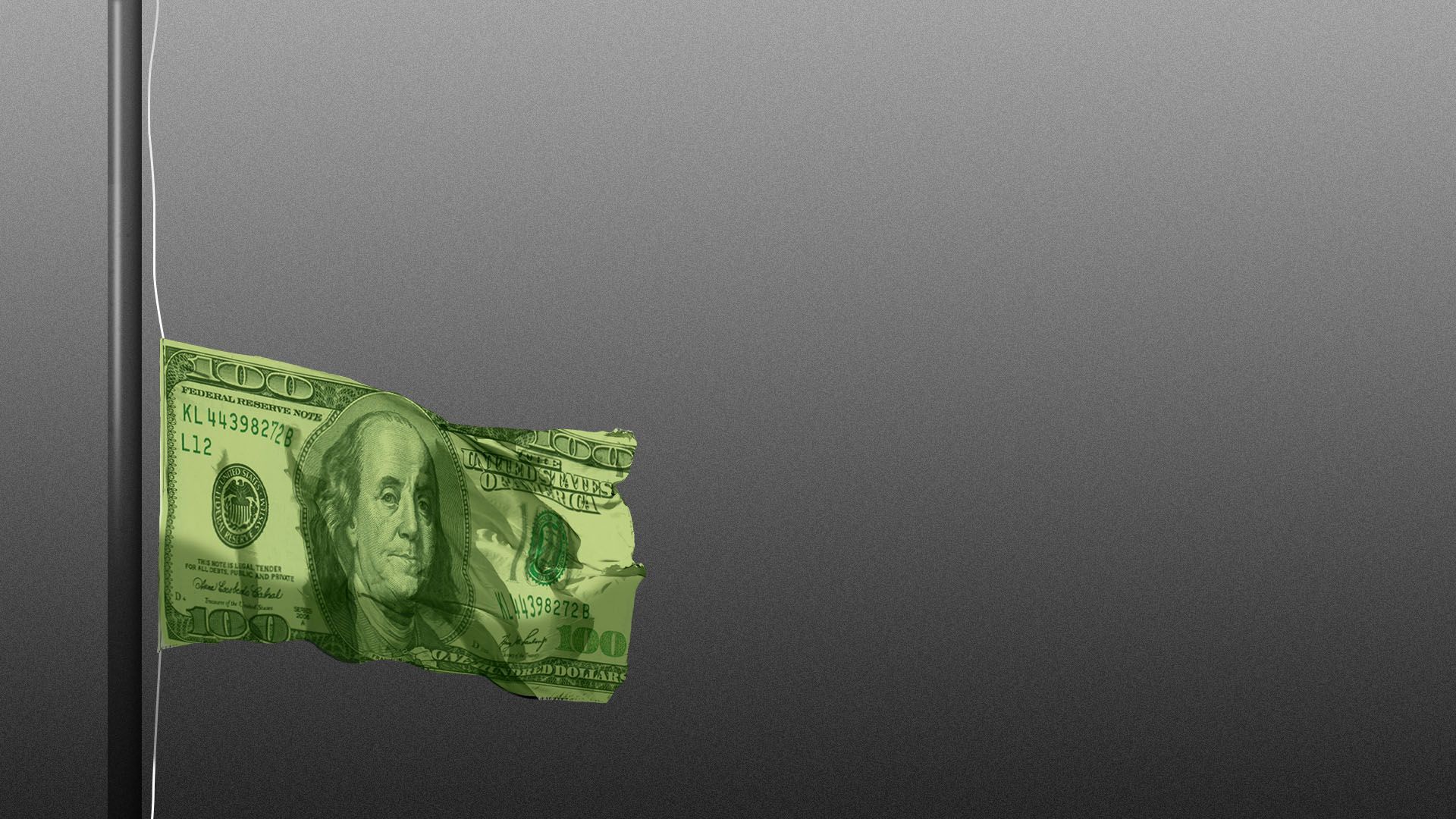 Vice Media has taken steps to prepare for a bankruptcy filing if it cannot secure a buyer within the next few weeks, Axios reports.
Why it's the BFD: Vice raised over $2.3 billion from private investors, including at a $5.7 billion valuation from TPG via a structured deal in 2017, so a bankruptcy would make it the digital media era's biggest bust.
The bottom line: "Vice has been trying to sell itself for over a year, and has received interest, but its outsized valuation and debt have complicated sales talks. Potential buyers struggled to figure out how to manage the company's debt load, which had become heavier as interest rates climbed over the past year. The company has also explored selling itself in pieces." — Sara Fischer, Axios
Venture Capital Deals
• Simpplr, a Redwood City, Calif.-based employee experience platform, raised $70m in Series D funding. Sapphire Ventures led, and was joined by insiders Norwest Ventures. Additional investors include Tola Capital and Salesforce Ventures. https://axios.link/3Lrqszc
• Nomba, a Nigerian payment services startup, raised $30m at over a $150m valuation. Base10 Partners led, and was joined by Helios Digital Ventures, Shopify and insiders Khosla Ventures and Partech. https://axios.link/42hYFs6
🚑 Kindbody, a New York-based provider of women's fertility services that was recently valued at $1.8b, raised $25m from Morgan Health. https://axios.link/40X3upi
• Kinnos, a developer of tech for colorizing disinfectants, raised $15m from Pioneer Healthcare Partners, Kapor Center and Partnership Fund for NYC. www.kinnos.com
🌎 Origin by Ocean, a Finnish developer of algae-based fuel alternatives, raised €7.5m in seed funding from Voima Ventures, Lifeline Ventures, Batofin and Security Trading. www.originbyocean.com
• Frontline Wildfire Defense, an SF-based developer of smart sprinklers and a wildfire tracking app for homeowners, raised $6.4m in seed funding (mostly debt) led by Echelon. https://axios.link/3ALKkIs
• NinjaTech AI, a Menlo Park, Calif.-based personal assistant developer, raised $5m in seed funding. SRI Ventures led, and was joined by Candou Ventures, DCVC and Lazlo Bock. www.ninjatech.ai
🚑 Genemod, a Seattle-based shared lab inventory and project management startup, raised $4.5m in seed funding. Defy.vc and LDV Partners co-led, and were joined by Dolby Ventures and Cercano Management. https://axios.link/3HxP6xc
• Marble, a digital wallet for insurance, raised $4.2m. Distributed Ventures led, and was joined by Blue Collective, Goodwater Capital, and CE Innovation Capital; existing investors IA Capital Group, MS&AD Ventures and Reciprocal Ventures. https://axios.link/3noNGOs
• Nosh.bio, a Berlin-based fungi protein startup, raised €3.2m in seed funding. Earlybird led, and was joined by Clear Current Capital, Grey Silo Ventures and Good Seed Ventures. https://axios.link/428HicO
Private Equity Deals
• Danone Manifesto Ventures acquired a minority stake in Imagindairy, an Israeli developer of animal-free dairy proteins via precision fermentation. https://axios.link/3LDyeri
• Crestview Partners acquired a minority stake in Hollywood talent agency The Gersh Agency. https://axios.link/3ANCsGC
• I Squared Capital agreed to acquire Australian truck and trailer leasor Rentco Transport Equipment Sales, with Bloomberg reporting a A$200m purchase price and A$300m future investment commitment. https://axios.link/3HtE4Zy
🚑 Patient Square Capital invested $300m to form Elevage Medical Technologies, a platform to help medtech companies commercialize and secure regulatory approval. https://axios.link/3njJMX9
⚡ True Green Capital Management acquired a majority stake in CleanChoice Energy, a Washington, D.C.-based company that helps consumers and businesses switch to renewables. https://axios.link/3ALRkVH
Public Offerings
🚑 Acelyrin, an Agoura Hills, Calif.-based developer of therapies for inflammatory diseases, set IPO terms to 20.6m shares at $16-$18. It would have a $1.5b fully diluted market value, were it to price in the middle. The pre-revenue company plans to list on the Nasdaq (SLRN) and raised over $550m from firms like Matrix Capital Management (15% pre-IPO stake), Westlake Village BioPartners (13.7%), Orbimed (6.5%), Citadel's Surveyor Capital (6.4%), VenBio, Decheng Capital, Marshall Wace, Samsara BioCapital, and Access Biotechnology. https://axios.link/3Vltw4B
• Tamburi Investment Partners (Milan: TIP) agreed to buy a majority stake in the parent company of furniture maker Italian Design Brands from Private Equity Partners. IDB also said it plans to proceed with plans to IPO in Milan. https://axios.link/42h8LJK
SPAC Stuff
• Above Food, a Canadian provider of plant-based food products, agreed to go public at an implied US$319m enterprise value via Bite Acquisition Corp. (NYSE: BITE), a SPAC led by Mera Corp. founder Rafael Aguirre. https://axios.link/3Nr0vTf
Liquidity Events
• Palladium Equity Partners is seeking a buyer for Quirch Foods, a Coral Gables, Fla.-based food distributor that could fetch around $1.5b, per Reuters. https://axios.link/41XaMe9
More M&A
🚑 Astellas Pharma (Tokyo: 4503) agreed to buy Iveric Bio (Nasdaq: ISEE), a Cranbury, N.J.-based developer of eye disease treatments, for $5.9b, or $40 per share (21.6% premium over Friday's closing price). https://axios.link/44k2RsY
• 7-Eleven of Australia is being auctioned off by its family owners in a deal that could fetch more than A$2b, with the global brand's Japanese owner (Seven & I) among the likely suitors. https://axios.link/3VrdGpi
• Getir, a Turkish delivery company valued by VCs at $11.8b, reportedly in in talks to buy Flink, a German rival that's raised over $1b from backers like DoorDash, Insight Partners, Carrefour, Prosus, BOND, Mubadala, Target Global and Cherry Ventures. https://axios.link/3HwAluB
Fundraising
🌎 Mitsubishi and Mitsubishi UFJ Financial Group are launching a $1b decarbonization fund targeting U.S. and European startups in floating offshore wind power and renewable aviation fuels, per Nikkei. https://axios.link/3VkGjnO
• Sound Ventures, an LA-based VC firm, raised $243m for a fund focused on AI startups. www.soundventures.com
• Wen Hsieh is stepping down as a partner with Kleiner Perkins to launch a $200m-targeted fund being backed by Taiwanese chipmaker TSMC, per Reuters. https://axios.link/42axcs2
It's Personnel
• Ann Lai yesterday announced via LinkedIn that she had been fired as a general partner with VC firm Bullpen Capital, saying that she believed the move was both discriminatory and retaliatory.
Lai added that she was in charge of a data-driven diligence program at Bullpen that was aimed at removing implicit bias from deal decisions, and suggested that those efforts led to internal conflict when it came to "in-network male founders."
Bullpen said in an emailed statement that it is "disappointed by Ms. Lai's recent comments about Bullpen, and we strongly disagree with them." It declined to elaborate on which part of Lai's comments it believes are inaccurate.
• Marie Quintero-Johnson, former head of business development at Coca-Cola, joined Rothschild & Co. as a senior adviser focused on consumer and retail. www.rothschildandco.com
🚑 Isaac Ro joined life sciences-focused VC firm Catalio Capital Management as a partner. He is executive chairman of Haystack Oncology, and the former CFO at GeneDx. https://axios.link/3VrbgqI
• Matthew Smith joined law firm Cooley as a partner on its fund formation team. He previously was with Kirkland & Ellis. www.cooley.com
Final Numbers
JPMorgan's stock price climbed yesterday after it bought failed bank First Republic, but regional bank shares continued to sell off and the KBW banking index dropped 1.8%.
Thanks for reading Axios Pro Rata, and to copy editors Bryan McBournie and Mickey Meece! Please ask your friends, colleagues and ex-Pistons to sign up.