Axios Pro Rata
April 01, 2020
🖥️ Axios this Friday will host a live virtual event on how the private sector can contribute to social good in the age of the coronavirus.
It's Friday at 12:30pm ET, and features conversations with Mark Cuban, Michigan Gov. Gretchen Whitmer, and Edelman U.S. CEO Richard Edelman.
Top of the Morning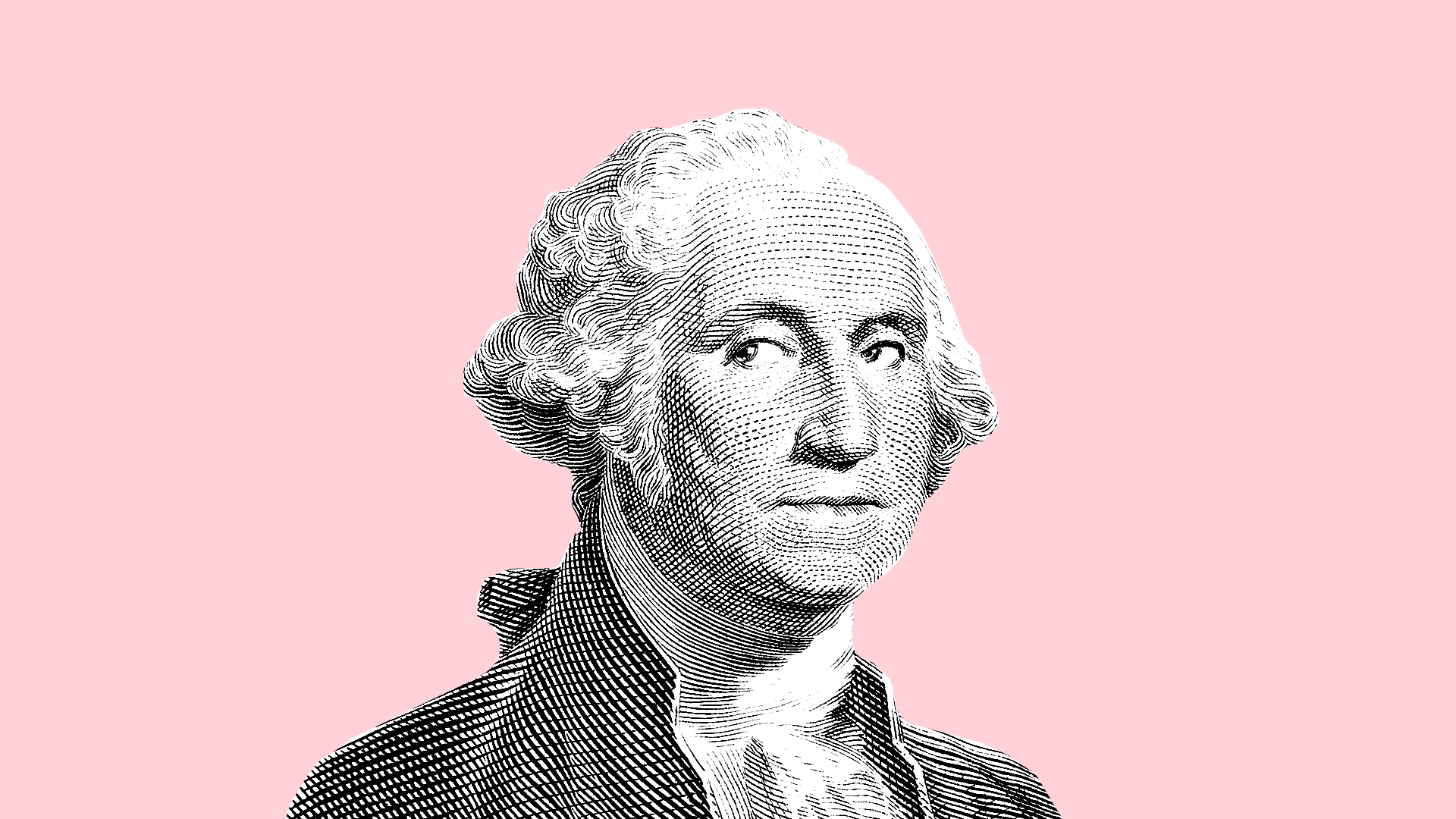 Private equity is still working on opportunistic deals when it can get a break from portfolio triage, but it's also boarding up the exits.
Sale processes are being shelved daily, even ones that already launched with investment bankers, data rooms, and interested suitors.
Within the past 24 hours:
KKR ended its efforts to sell Goodpack, a Singapore-based bulk container maker that was expected to fetch at least $2 billion, per Reuters.
EQT Partners suspended the auction for IFS, a Swedish ERP software company that had been expected to fetch more than €3 billion, per Bloomberg.
Bridgepoint stopped the sale process for Portuguese agrochemical company Rovensa, which was expected to be valued north of €1.2 billion, per Bloomberg.
Between the lines: Part of this is in-the-moment pricing difficulties, but it also reflects broader uncertainties about what the recovery economy will look like. Three weeks ago, private equity execs were telling me that we should expect the summer to feel much like January and early February. I'm not hearing that anymore.
One concern is that legacy customers — both consumers and businesses — won't have spending capacity on the other side, or at least will be much more frugal.
Another is that consumer and business behaviors might be permanently changed in unpredictable ways.
And then there are growing doomsday fears over leverage, with a default chain reaction that could spread from corporates to financials to municipalities.
The bottom line: Harvesting season got hit with a hard freeze.
The BFD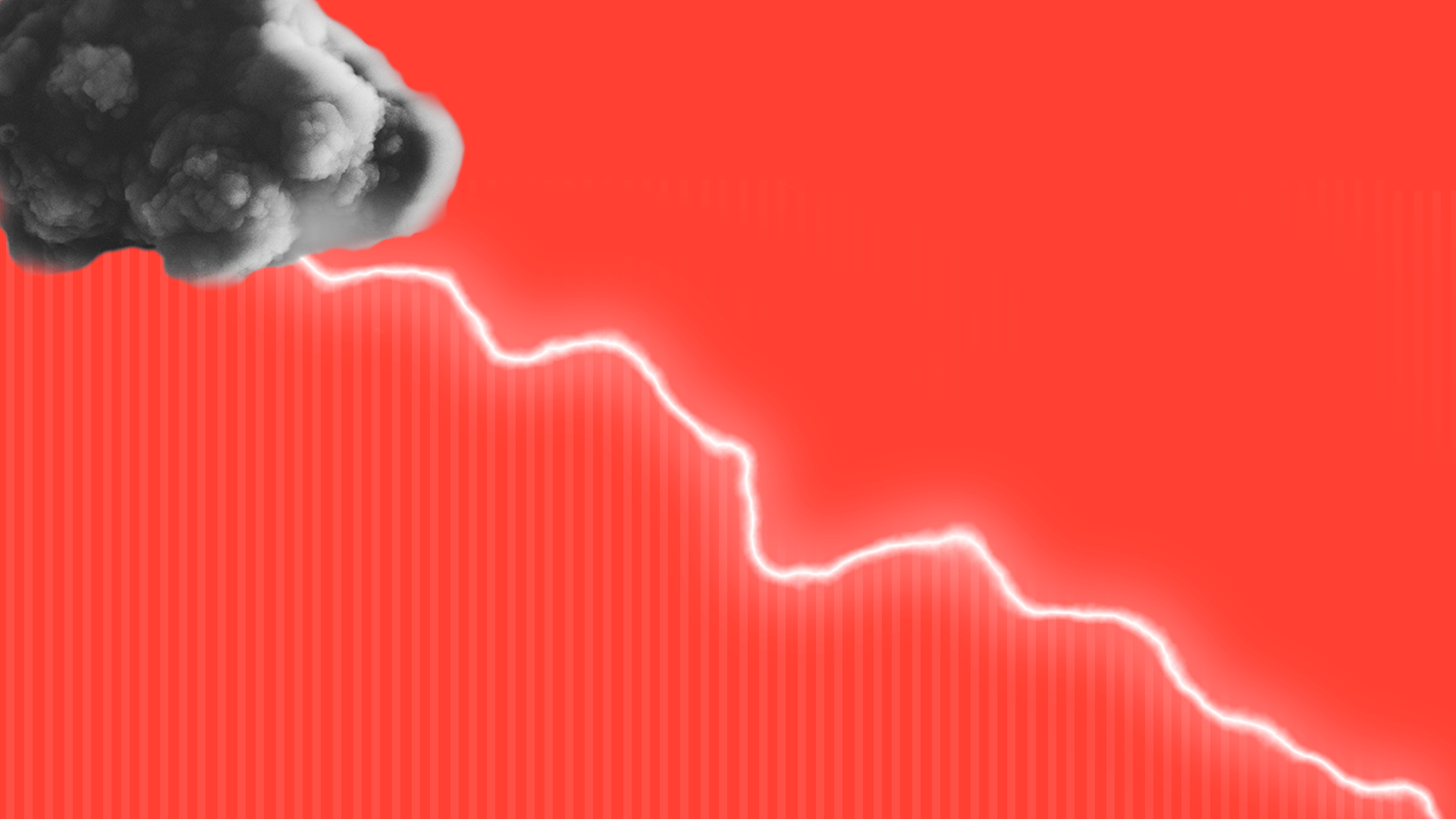 Apple (Nasdaq: AAPL) acquired paid weather app Dark Sky for an undisclosed amount.
Why it's the BFD: This is a double-coup for Apple. First, it may use Dark Sky to improve the iPhone's default weather app, which currently gets its data from The Weather Channel. Second, it plans to kill the Android version of Dark Sky — and also shut off its API in 2022 — thus giving it some competitive advantage among those who swear by Dark Sky's hyperlocal forecasts.
ROI: In 2015, Dark Sky's co-founders took some investment from a firm called Applied Invention.
The bottom line: "It feels petty, which is both fair (it's how Android users feel!) and wildly unfair (Apple doesn't run a charity and has no obligation to help Android users out)." — Dieter Bohn, The Verge
Pro Rata for Kids
Today's project is to ask your kid (s) to make an emotion. They pick an emotion (happy, sad, angry, excited, etc.) and then "make" it. Maybe a drawing, maybe out of Legos, or crafting supplies. But the catch: Don't draw or create a face — it's a bit more abstract than that.
Per usual, please send them in (at some point I'll try to create a gallery of everything that's been submitted).
Yesterday, we asked your kid(s) to create their own superheroes. We'll go with some siblings: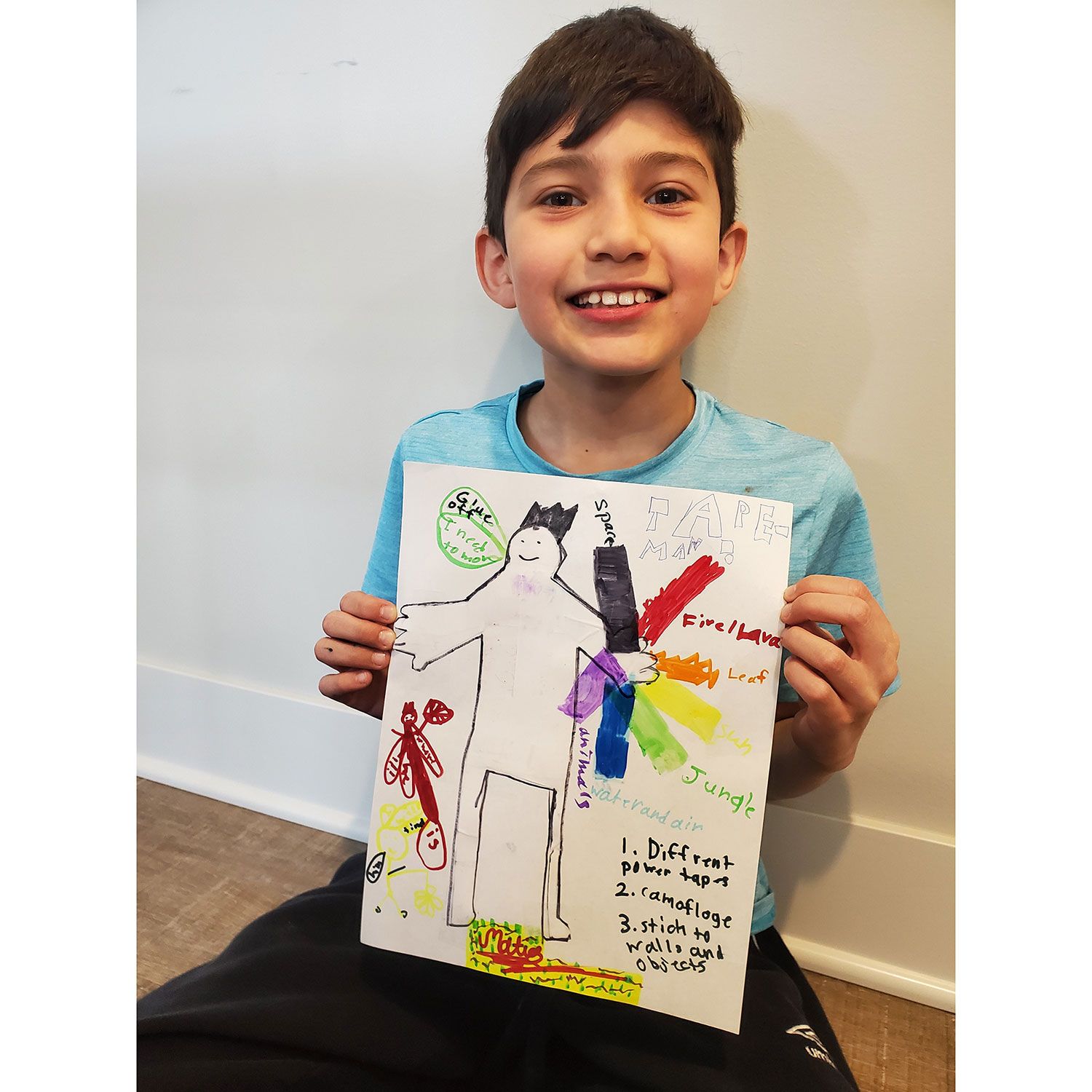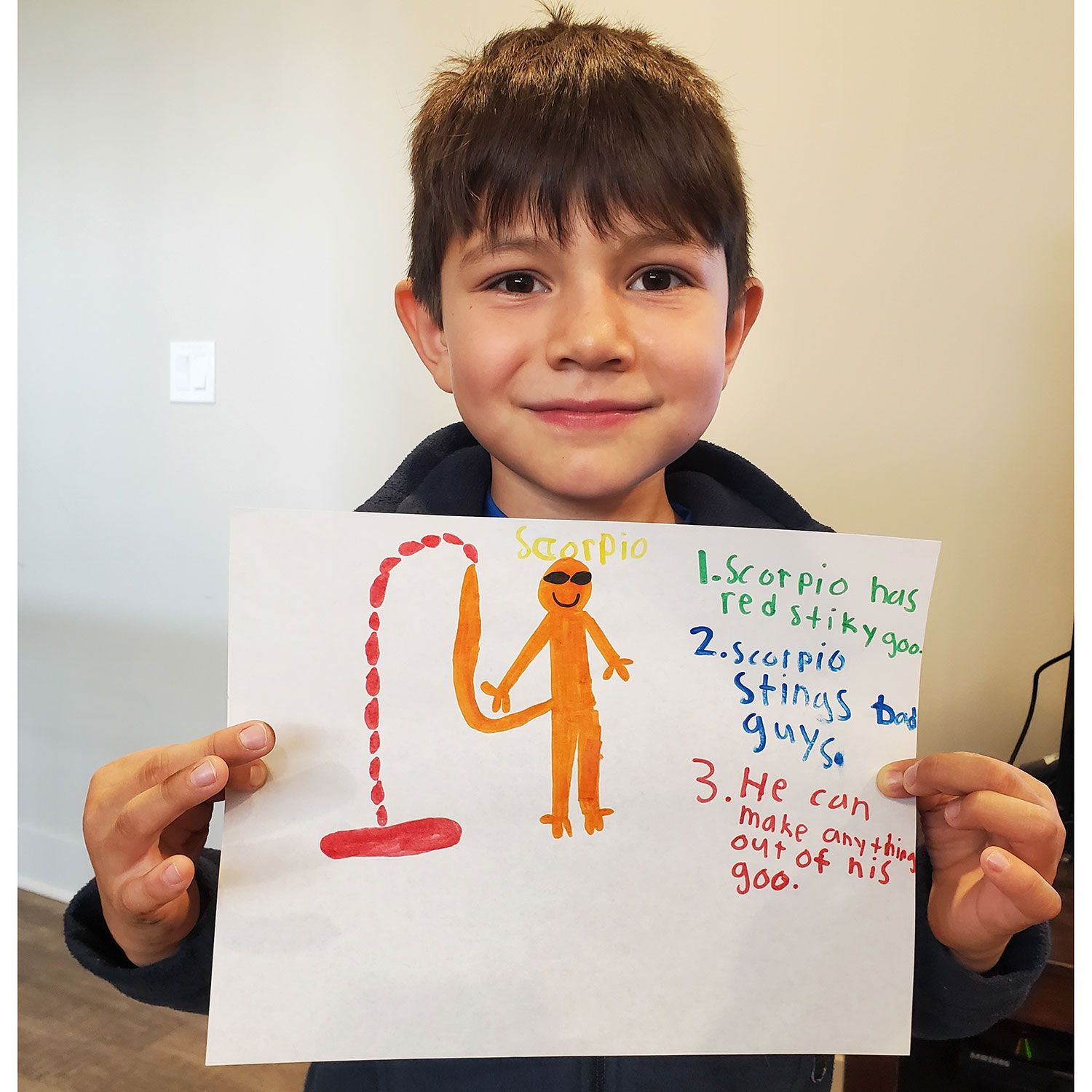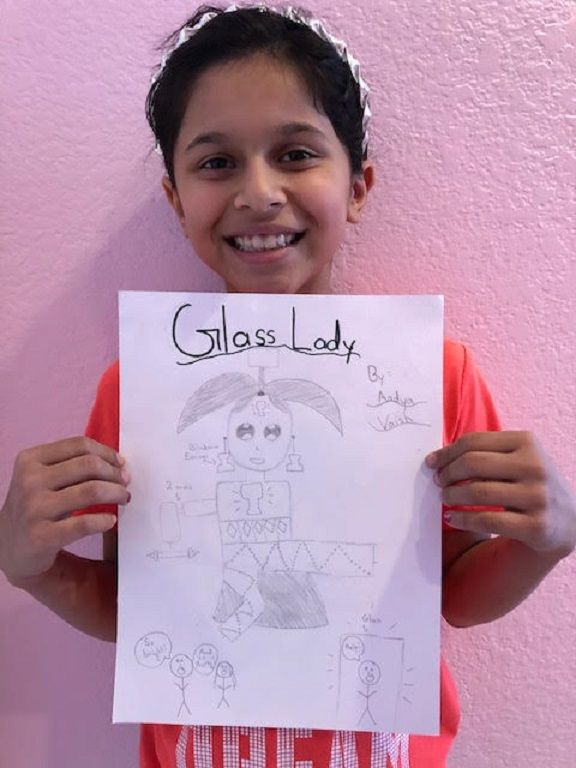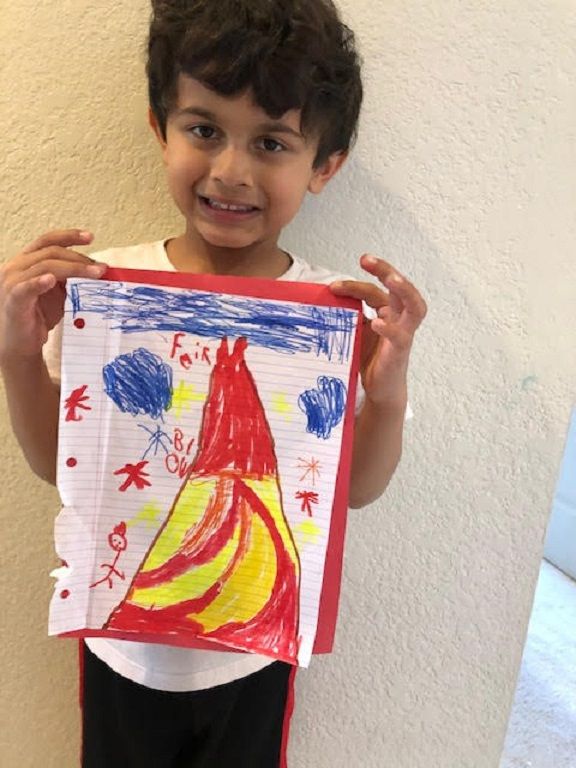 Venture Capital Deals
🚑 Akouos, a Boston-based developer of gene therapies for hearing, raised $105 million in Series B funding. Pivotal BioVenture Partners led, and was joined by Cormorant Asset Management, Cowen Healthcare Investments, EcoR1 Capital, Fidelity, Polaris Founders Fund, Pagsgroup, Surveyor Capital, Wu Capital, and return backers 5AM Ventures, NEA, Novartis, Partners Innovation Fund, RA Capital Management, and Sofinnova Investments. http://axios.link/orgB
🚑 Aspen Neuroscience, a San Diego-based developer of an autologous neuron replacement therapy to treat Parkinson's disease, raised $70 million in Series A funding. OrbiMed led, and was joined by Arch Venture Partners, Frazier Healthcare Partners, Domain Associates, Section 32, and Sam Altman. http://axios.link/yqRp
🚑 Olive, a Columbus, Ohio-based provider of health care administration automation software, raised $51 million. General Catalyst led, and was joined by return backers Drive Capital, Oak HC/FT, and Ascension Ventures. http://axios.link/v9Ir
• Enovix, a Fremont, Calif.-based developer lithium-ion batteries, raised $45 million from backers like T.J. Rogers and York Capital. http://axios.link/WTup
• Orion Labs, a San Francisco-based provider of communication and automation SaaS for deskless workers, raised $29 million in Series B funding. Dell Technologies Capital led, and was joined by WRVI Capital and return backers Avalon Ventures, Argentum Capital Partners, Allen and Company, and Mathers Associates. www.orionlabs.io
• Seegrid, a Pittsburgh-based developer of self-driving industrial vehicles for material handling, raised $25 million from G2VP. www.seegrid.com
• Vericool, a Livermore, Calif.-based maker of compostable insulation packaging, raised $19.1 million in Series A funding from Radicle Impact Partners, The Ecosystem Integrity Fund, ID8 Investments, and AiiM Partners. http://axios.link/1gGe
🚑 AristaMD, a San Diego-based e-consulting platform for medical specialists, raised $18 million in Series B funding. Cigna Ventures and MemorialCare Innovation Fund co-led, and were joined by Avalon Ventures, CU Healthcare Innovation Fund and Stanford Health Care. http://axios.link/k9it
• Slync.io, a San Francisco-based global logistics operating system, raised $11 million in Series A funding. Blumberg Capital led, and was joined by Correlation Ventures and 235 Capital Partners. http://axios.link/NHMQ
• Allset, a dining and take-out ordering and payment app, raised $8.25 million in Series B funding. EBRD led, and was joined by Andreessen Horowitz, Greycroft, SMRK VC Fund, and Inovo Venture Partners. http://axios.link/FRpS
• ModelOp, a Chicago-based enterprise AI model deployment startup, raised $6 million in Series A funding. Valley Capital Partners led, and was joined by Silicon Valley Data Capital. www.modelop.com
• Lingumi, a U.K.-based learning platform for toddlers, raised £4 million led by China's North Summit Capital. http://axios.link/N7yu
• Mutable, a New York-based public edge cloud startup, raised $1.5 million in seed funding. Lunar Ventures and Fly Ventures co-led, and were joined by Momenta Ventures, Acequia Capital, and Charlie Songhurst. www.mutable.io
Private Equity Deals
• Aurelius Equity Opportunities of Germany acquired European ceiling tile maker Armstrong Ceiling Solutions from Knauf International. www.aureliusinvest.de.
• Charlesbank Capital Partners agreed to buy News Corp.'s (Nasdaq: NWSA) coupon-publishing unit (News America Marketing) for $235 million. http://axios.link/T2vw
🚑 Council Capital invested in Physician Housecalls, a Chickasha, Okla.-based provider of primary care services at private residences, assisted living centers, and independent senior apartments.
• HGCC acquired PCF Insurance, a Woodland Hills, Calif.-based retail insurance brokerage. www.pcfinsuranceservices.com
• KKSP Precision Machining, a Glendale Heights, Ill.-based portfolio company of Mill Point Capital, acquired Prime Engineered Component, a Watertown, Conn.-based manufacturer of aluminum, brass, and stainless steel custom metal components. www.kksp.com
• MRI Software, a Solon, Ohio-based portfolio company of GI Partners, TA Associates Management, and Harvest Partners, acquired Orchard Information Systems, a British provider of social housing management software. www.orchard-systems.co.uk
• National Bank of Greece has shelved the sale of its Ethniki Insurance after bids came in well below the hoped-for €600 million, per Bloomberg. Bidders included CVC Capital Partners, while both Fosun International and Varde Partners bailed on the process earlier. http://axios.link/GPIN
• SML Group, a Hong Kong-based garment label maker that could be valued north of $500 million, narrowed its group of potential takeover partners, per Bloomberg. Still in the process are: Affinity Equity Partners, Cornell Capital, FountainVest Partners, and Platinum Equity. http://axios.link/xgcN
Public Offerings
🚑 Keros Therapeutics, a Lexington, Mass.-based drug startup focused on neuromuscular diseases, set IPO terms to 5 million shares at $14-$16. It would have an initial market cap of $273 million, were it to price in the middle, and plans to trade on the Nasdaq (KROS) with Jefferies as lead underwriter. The company raised over $90 million in VC funding from Pontifax (32.6% pre-IPO stake), Arkin Bio Ventures (14.4%), Foresite Capital (9.9%), Partners Innovation Fund (8.7%), and OrbiMed (8.5%), Global Health Sciences Fund, and Medison Pharma. http://axios.link/gZ7R
🚑 Zentalis Pharma, a cancer drug startup led by Anthony Sun (ex-Aisling Capital), set IPO terms to 7.7 million shares at $16-$18. It would have a fully diluted market value of $580 million, were it to price in the middle, and plans to trade on the Nasdaq (ZNTL) with Morgan Stanley as lead underwriter. Zentalis has raised $147 million from Matrix Capital (15.2% pre-IPO stake, Viking Global Investors (14.7%), Redmile Group, Farallon Capital, Perceptive Advisors, Surveyor Capital, and Eventide Asset Management. http://axios.link/XnH0
Liquidity Events
• Nestle (Swiss: NESN) acquired London-based luxury pet-food maker Lily's Kitchen. Sellers included L Catterton. http://axios.link/ktZu
More M&A
🚑 Danaher (NYSE: DHR) completed its $21.4 billion purchase of General Electric's (NYSE: GE) biopharma business, and plans to close on the deal by March 31. As part of the approval, the companies will sell 10 products to Germany-based Sartorius. http://axios.link/e0Rt
🚑 Eli Lilly (NYSE: LLY) is paying $50 million upfront for the global rights to four autoimmune drugs from Sitryx, a British biotech that's raised $30 million from GSK, Longwood Fund, Sofinnova Partners, and SV Health Investors. The deal also includes up to $820 million in milestone-based earnouts. http://axios.link/QXde
It's Personnel
• Hidekazu Harada joined KKR as a Tokyo-based managing director. He previously was co-head of Japan investment banking at Bank of America Merrill Lynch. www.kkr.com
🚑 Sofinnova Investments promoted Maha Katabi to general partner and Sarah Bhagat to partner. www.sofinnova.com
• SoftBank Vision Fund promoted Faisal Rehman to managing partner and both Carolina Brochado and Ramzi Ramsey to partner.
Final Numbers: More PE exit pain
Axios' Ben Geman:
"What's already announced — from both independent producers and global giants like Chevron and BP — is eye-popping. And there's more to come as companies deal with prices at their lowest levels in two decades due to coronavirus crushing demand and the Saudi-Russia price war."
Bloomberg's Rachel Adams-Heard:
"With demand down and output up around the world, hundreds of private equity-backed producers are faced with the same grim math as the publicly traded independent companies that used to buy them but now rarely do -- drilling new wells doesn't make money at $20 oil.
The last time crude dipped into that price range, the private equity funds came to shale country with checkbooks out, dispatching industry veterans to lease acreage and "prove it up" with the aim of selling it off to bigger players. That business model stopped working at least a year ago."
🙏 Thanks for reading Axios Pro Rata! Please ask your friends, colleagues, and digital meteorologists to sign up.