Axios Pro Rata
June 25, 2022
Welcome back after a two-week break! I spent this week in Toronto at the Collision conference, talking with representatives of Canada's thriving tech scene, so this week's newsletter is dedicated to themes from that event.
🚨 Reminder: Feel free to send me tips or comments by replying to this email or on Twitter @imkialikethecar.
Today's newsletter is 1,187 words ... 4½ minutes.
1 big thing: Canada wants in on the startup boom
Canada's startup and venture scene undoubtedly continues to grow and mature. But it has to balance its historical strength as an exporter and international collaborator with its desire to bolster the industry at home.
Why it matters: A thriving tech sector is crucial for any country's economic growth, its ability to retain and attract skilled workers, and its efforts to avoid overdependence on other nations.
The big picture: The Canadian startup scene has grown in recent years, with the amount of venture capital invested in startups jumping from $2.1 billion in 2016 to $13.7 billion in 2021, per Pitchbook.
That money has spurred huge successes for a number of homegrown tech companies like Shopify, ApplyBoard and Dapper Labs.
The U.S.'s northern neighbor has benefited from an influx of immigrants with tech skills, even as America tightens its own visa programs, a move that began under the Trump administration.
What they're saying: As a country with nearly the same size population as the state of California, "Canada is an exporter," Information Venture Partners' Alex Tong tells Axios.
He says Canadian tech startups need to look for customers internationally, at the very least, in order to build viable and durable tech companies.
That's a notable reason why it's been successful at spawning businesses in areas like fintech and B2B software.
Tapping American VC interest also means looking outside for backers: U.S.-based investors have been spending increasingly more time and money in the country.
Between the lines: While Canada is more than happy to attract the attention — and dollars — of American funders, there are still some questions about how deeply involved locals want U.S. companies to be.
Local investors say they welcome the competition, as it motivates them to up their game when vying for local startups.
The Canadian government and provinces are also involved in the startup ecosystem via various investment programs focused on deploying capital locally.
The Business Development Bank of Canada, a government investment arm, had a huge booth at the conference, for example.
Yes, but: Overall, Canadian investors remain more risk-averse than their Silicon Valley counterparts, VCs tell Axios.
Some are trying to espouse the American ethos of taking bold bets on entrepreneurs in the early stages of founding a company. But it's not as widespread yet, says Garage Ventures' Mike McCauley.
He and his partners participated in Y Combinator's accelerator program a decade ago, with their respective startups. They moved back to the Waterloo area after a number of years in the Bay Area to bring home and share what they'd learned.
The bottom line: Blackberry phones may have gone extinct, but that's far from the case for the rest of Canada's tech industry.
2. Where Canada wins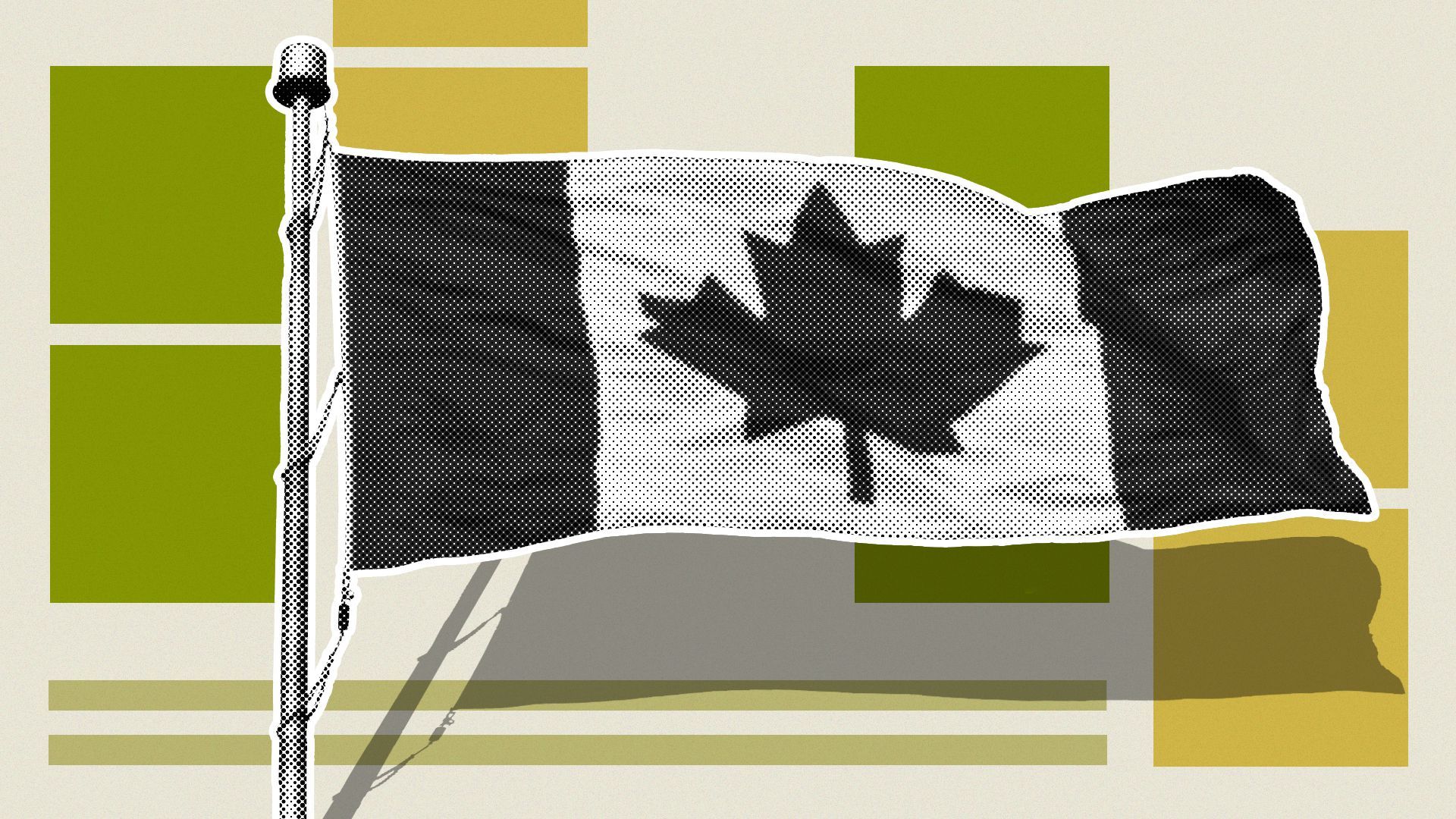 Canada sees a big opportunity in drawing tech talent north of the U.S. border, and is making moves to seize it at every turn, writes Axios' Ashley Gold.
Why it matters: As U.S. tech giants face continuing difficulties in bringing in foreign high-skilled tech workers, Canada is adding more and more.
Toronto is quickly catching up to San Francisco and New York as a top city for tech talent.
By the numbers: In 2021, Canada announced that it had welcomed the most immigrants in a single year in its history. Meanwhile, immigration to the U.S. in 2021 sharply declined by almost 50%.
What they're saying: "For me, it's not good enough to be in the parade. We want to lead the parade," said François-Philippe Champagne, Canada's minister of innovation, science and industry, during an onstage interview at Toronto's Collision tech conference.
"Immigration is the greatest competitive advantage we have," said Sean Fraser, Canada's minister of immigration, during an interview with Axios at Collision. "Immigration isn't what we do — it's who we are."
Context: Immigration is far less politicized in Canada than it is in the U.S., and Canada's parliamentary government system makes it easier to pass immigration laws based on current economic need or global climate.
In 2017, Canada launched a Global Skills Strategy visa program to make it easier to bring in foreign workers with specific technology or business skills, allowing firms to have a position pre-approved and get visas within two weeks — a stark contrast to the months-long U.S. visa process.
Of note: The biggest and richest tech companies in the world are all U.S.-born. But Canada's leaders think that could change fast.
Fraser pointed to Canadian company Shopify, founded by a German immigrant: "We're trying to set the stage so people around the world say, 'holy smokes, Canada is begging us to come do business there, and providing us with the tools we need to succeed once we come.'"
Meanwhile, in the U.S.: The tech industry is struggling with a massive immigration backlog, as Axios previously reported.
The U.S. has an annual limit of 85,000 H-1B visas per year, far too few for the number of applicants. Canada does not have a similar cap.
The bottom line: Canadian government leaders are bullish that immigration and tech sector growth is key to economic success.
3. A tale of two cities (with the same problem)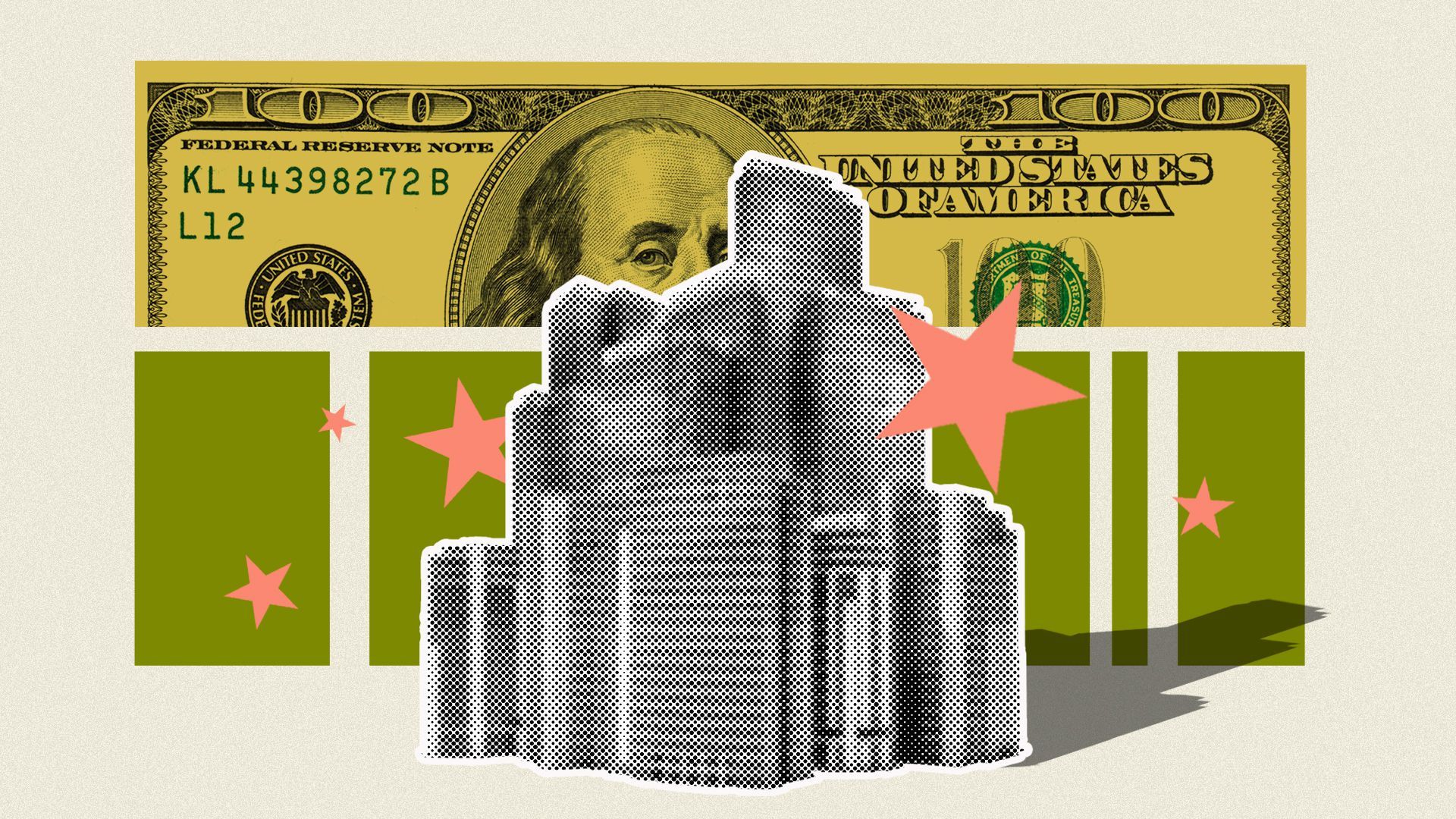 One thing that stood out this week about the city of Toronto: It's apparently struggling to build as much housing as some of its residents would like, or need.
Why it matters: This problem is all too familiar to people from San Francisco and the wider Bay Area. Indeed, a housing shortage can significantly affect a region's ability to develop and hold onto a thriving startup market.
A lack of affordable housing can make it prohibitive for entrepreneurs and their employees (yes, even "well paid" tech workers) to move to or remain in the area.
It can also squeeze the rest of a city's residents, and communities that make it a vibrant and attractive place to live and work.
What's happening: Like San Francisco, Toronto has aggressive zoning restrictions favoring single-family homes and limiting big apartment buildings to a small part of the city.
The bottom line: San Francisco is certainly a unique city, but some of its challenges are (unfortunately) emerging in other global cities.
Special thanks to the founders of the newsletter The Peak, who graciously explained some of the above to me at a conference cocktail party!
📚 Due Diligence
🧩 Trivia
Waterloo-based company Kik made a slew of headlines a few years ago, when it battled the U.S. Securities and Exchange Commission over whether its digital tokens were securities. But the company didn't get its start in the cryptocurrency world.
Question: What was it building before that? (Answer at the bottom.)
🙏 Thanks for reading! See you on Monday for Pro Rata's weekday programming, and please ask your friends, colleagues and Canadians to sign up.
Trivia: Founded in 2009, Kik was initially a chat app that became popular among teens and young adults. However, the company shut down the app in 2019.