Axios Pro Rata
July 01, 2019
Top of the Morning
Private equity now owns a piece of Taylor Swift's back catalog. And she isn't happy about it.
2017: The Carlyle Group invests in Ithaca, a media holding company led by Scooter Braun, best known for managing such artists as Justin Bieber, Arianna Grande, and Kanye West. It also quietly held minority stakes in many of the country's largest music management companies.
2018: Taylor Swift decides to leave Big Machine, which had been her label for every album up until that point, to sign with Universal Music Group. Big Machine's final offer included a reversion of Swift's master recordings to the artist.
Yesterday: Ithaca announced that it has acquired Big Machine, whose other artists include Florida Georgia Line and Rascal Flatts. Under terms of the deal, which was partially financed by Carlyle and is said to be valued north of $300 million, Big Machine founder Scott Borchetta will continue to run the label, hold a minority stake in Ithaca, and join its board.

Big Machine was not one of the labels in which Ithaca already had a stake, per a source familiar with the situation.
And then Taylor Swift put everyone involved on blast.
Via Tumblr (?!?!), she wrote that she learned of the deal via the public announcement, and that she believed Braun has "bullied" her in the past.
More: "When I left my masters in Scott's hands, I made peace with the fact that eventually he would sell them. Never in my worst nightmares did I imagine the buyer would be Scooter. Any time Scott Borchetta has heard the words 'Scooter Braun' escape my lips, it was when I was either crying or trying not to. He knew what he was doing; they both did. Controlling a woman who didn't want to be associated with them."
Braun didn't return a request for comment, and thus far has kept quiet outside of retweeting someone (unrelated) who wrote that "context is everything." Braun's wife, however, did reply via Instagram. So did Justin Bieber. Both of them claim Swift has some of her facts wrong.
Borchetta writes that he texted Swift about the deal on Saturday night as a heads-up, and that her father should (or at least could) have been aware weeks earlier as a Big Machine shareholder. He also disputed Swift's depiction of the masters reversion proposal and negotiations — including some document photos and email conversations.
The bottom line: Yesterday morning this was an interesting music industry deal, furthering the power and influence of a PE-backed holding company that most music-lovers have never heard of. Today it's a PR debacle and, in music management, relationships are everything. In other words, don't be surprised to eventually see an amicable resolution.
Go deeper: July 2015 video of me interviewing Braun and Borchetta, together on stage at the Belly Up music hall in Aspen. This was around the same time that Borchetta and Taylor Swift were jointly fighting Spotify.
🎧 Podcast: We dig into how the VC world has come to embrace vice startups, from marijuana to mushrooms. Listen here.
The BFD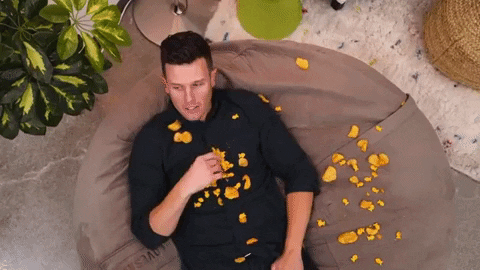 Applied Materials (Nasdaq: AMAT) agreed to buy Japanese chip-making equipment company Kokusai Electric from KKR for around $2.2 billion in cash.
Why it's the BFD: Because this reflects the secondary deal effects of consolidation, as rampant chipmaker mergers have put pressure on suppliers like Applied Materials to also supersize. It also comes three years after Applied Materials was blocked by U.S. regulators from buying another Japanese chip company, Tokyo Electron, and on the same day that chip stocks are surging on President Trump's policy reversal on Huawei.
ROI: KKR paid around $2.2 billion in 2017 to buy Hitachi Kokusai, which essentially included two different companies. One of them is being sold in this deal, while KKR continues to own the other (which makes video and communications equipment).
Bottom line: "The acquisition will expand Applied Materials' product lineup at a time when the semiconductor industry is racing to develop more advanced chips for applications including 5G networks and artificial intelligence... The U.S. company's market share is expected to rise to more than 20% from 18% after the acquisition." — Nikkei, which first broke the deal news
Venture Capital Deals
• RealWear, a Milpitas, Calif.-based maker of head-mounted tablet computers for industrial workers, raised $80 million in Series B funding. Teradyne led, and was joined by Bose Ventures, Qualcomm Ventures, Kopin Corp. and JPMorgan Chase. http://axios.link/yDNy
🚑 Saluda Medical, an Australian developer of a neuromodulation device for treating axial back pain, raised US$75 million from Boston Scientific and Redmile Group. http://axios.link/7Dn7
• Epidemic Sound, a Swedish music discovery and licensing platform for video producers, raised $20 million at a $370 million valuation, per TechCrunch. Backers include DS Asset Management, Skandinaviska Enskilda Banken, Creandum, EQT and Atwater Capital. http://axios.link/S1Pw
🚑 DotLab, a San Francisco-based developer of a non-invasive diagnostics test for endometriosis, raised $10 million in Series A funding from CooperSurgical, Tiger Global Management, Luxor Capital Group and WSGR Ventures. http://axios.link/ovD6
• Tara.ai, a developer of workflow management solutions for engineering projects, raised $10 million in Series A funding. Aspect Ventures led, and was joined by Slack Fund, YC and Moment Ventures. http://axios.link/e4eN
• Qover, a Belgian digital insurance startup, raised €8 million. Alven led, and was joined by Portag3 Venture and return backer Anthemis. http://axios.link/LCHU
• Fellow.app, a San Francisco-based provider of software tools for managers, raised $6.5 million in seed funding from Inovia Capital, Felicis Ventures and Garage Capital. http://axios.link/gO8W
• CleverConnect, a French employment site, raised €5.5 million led by Sofiouest. http://axios.link/20f8
• Clause, a New York-based smart contracting startup, raised $5.5 million in Series A funding. Galaxy Digital led, and was joined by BN Capital, Lerer Hippeau, Raptor Group and Seedcamp. http://axios.link/Fx2m
Private Equity Deals
⛽ First Reserve completed its purchase of Weir Flow Control, a maker of engineered valves and pumps for the energy and industrial sectors, from Weir Group (LSE: WER). The business has been renamed Trillium Flow Technologies.
• Marco Group International, a Davenport, Iowa-based portfolio company of The CapStreet Group, acquired of Manus Abrasive Systems, a Canadian maker of surface preparation equipment, abrasive materials and consumables. www.marco.us
⛽ Northleaf Capital Partners agreed to buy CSV Midstream, a Calgary-based midstream energy services company. www.csvmidstream.com
• Milacron (NYSE: MCRN) is considering a sale process for its Cimcool unit, a metalworking and industrial fluids business that could fetch upwards of $300 million, per Bloomberg. http://axios.link/IMfz
• Searchlight Capital Partners made a $414 million takeover offer for French aeronautics company Latecoere (Paris: LAEP), in which it already owns a 26% stake. http://axios.link/pz0R
• WPP (LSE: WPP) plans to sell its 25% stake in London-based sports marketing agency Chime Communications for £50 million to Providence Equity Partners, with whom it took Chime private in 2015, per The Sunday Times. http://axios.link/8agd
Public Offerings
• No companies plan to go public this week on U.S. exchanges.
Liquidity Events
• Permira hired bankers to explore strategic options for Dr. Martens, with plans to either sell or float the British bootmaker next year, per Bloomberg. http://axios.link/2rIt
More M&A
• Cembra Money Bank (Swiss: CMBN) agreed to buy Cashgate, a Swiss provider of personal loans and auto leases, from Aduno Holding for around $282 million. http://axios.link/PCDD
⛽ DP World agreed to buy Topaz Energy & Marine, a Dubai-based provider of marine logistics to the global energy industry, from Standard Chartered and Renaissance Services for $1 billion. http://axios.link/2FTU
• FWD Group of Hong Kong is buying the life insurance unit of Thailand's Siam Commercial Bank for around $3 billion. http://axios.link/BvMw
Fundraising
• Elefund, a Mountain View, Calif.-based early-stage VC firm, is raising $50 million for its second fund, per an SEC filing. www.elefund.com
• Gryphon Investors, a San Francisco-based private equity firm, raised $2.1 billion for its fifth fund. http://axios.link/Lt1q
It's Personnel
• Matt Bross, former global CTO of Huawei, joined Silicon Valley VC firm CloudScale Capital Partners as a partner. www.cloudscalecapital.com
• Great Hill Partners, a Boston-based growth equity firm, promoted Drew Loucks to partner. www.greathillpartners.com
Final Numbers
🙏 Thanks for reading Axios Pro Rata. Please invite your friends, colleagues, and fireworks salesmen to sign up here.