Axios Pro Rata
January 31, 2020
Greetings from LAX, as I await a flight back to Boston. Great meeting so many of you over the past few days at Upfront Summit, which ended with a literal bang.
Top of the Morning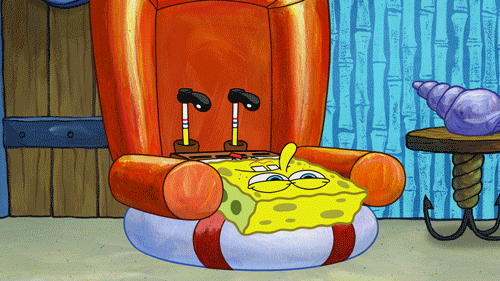 Over the past 48 hours I've met with at least 50 venture capitalists and nearly as many limited partners in venture capital funds, representing varying geographies, experiences, and specialties.
My goal in such settings is to suss out a consensus trend or sentiment. The same thing that keeps arising in varied conversation, unprompted.
For the first time I can remember, there wasn't one.
Venture's first half of 2019 was all about the rapid ascent, whether it be round sizes or valuations — fueled by everything from SoftBank to public SaaS multiples. Then came WeWork, and it felt like the climb was over. Everyone was Wile E. Coyote on the downhill, waiting to be flattened by a boulder.
But then it didn't happen.
Things didn't really get worse, save for some portfolio company layoffs that were relatively mild in comparison to the buildup.
Things didn't really get better, outside of increased focus on profitability.
So everyone just kept pushing along, doing deals. Running on limbo's treadmill.
Bottom line: 2020 is beginning as the year of ¯\_(ツ)_/¯.
The BFD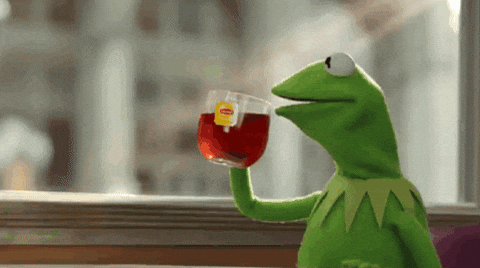 Unilever (LSE: UL) is considering a sale of its tea business, which generates annual sales of around €3 billion and includes the Lipton and PG Tips brands.
Why it's the BFD: Tea, and black tea in particular, has become the latest victim of changing consumer tastes.
History: Unilever has owned Lipton since 1971, and became a leader in tea-crazed Great Britain 13 years later by purchasing Brooke Bond.
Bottom line: "Unilever executives said the tea business was a similar size, and had comparable geographic reach, to the spreads division it sold for about $8 billion in 2018. The company hopes the tea business will draw interest from other tea makers looking to cut costs in what is a highly fragmented market." — Saabira Chaudhuri, WSJ
Venture Capital Deals
• Moda Operandi, a New York-based fashion discovery platform, raised $100 million in equity and debt funding co-led by return backers NEA and Apax Digital. Other backers include the Santo Domingo Family, Comerica Bank, and TriplePoint Capital. www.modaoperandi.com
🚑 Mammoth Biosciences, a South San Francisco-based developer of CRISPR diagnostics, raised $45 million in Series B funding from Verily, Decheng, NFX, Mayfield, Brook Byers, and Jeff Huber. http://axios.link/vOaS
• Aquant, a New York-based service intelligence platform, raised $30 million in Series B funding. Insight Partners led, and was joined by Lightspeed Venture Partners, Angular Ventures, and Silvertech Ventures. http://axios.link/zoCM
• NGD Systems, an Irvine, Calif.-based computational storage startup, raised $20 million in Series C funding. MIG Capital led, and was joined by Western Digital Capital and return backers Orange Digital Ventures, Partech Ventures, BGV, and Plug-N-Play. www.ngdsystems.com
• SOCi, a San Diego-based localized marketing platform, raised $15 million in Series C funding from Vertical Venture Partners, Grayhawk Capital, Ankona Capital, and Blossom Street Ventures. www.meetsoci.com
• Spatial, a New York-based holographic collaboration platform, raised $14 million in Series A funding from White Star Capital, iNovia, Kakao, Mike Krieger, and Mark Pincus. www.spatial.io
🚑 Vizgen, a Cambridge, Mass.-based biomolecule profiling startup, raised $14 million in Series A funding co-led by Arch Venture Partners and Northpond Ventures. http://axios.link/aJJs
• Neighbor.com, a Lehi, Utah-based self-storage marketplace, raised $10 million in Series A funding led by Andreessen Horowitz. www.neighbor.com
🚑 Medloop, a Germany-based self-service healthcare app, raised €6 million from Kamet Ventures and AXA. http://axios.link/uHdL
• Stoplight, an Austin-based enterprise API design management startup, raised $6 million in Series A funding co-led by Next Coast Ventures and Bill Wood Ventures. http://axios.link/lm6v
🚑 Pando Health (fka Forward Health), a London-based workplace collaboration startup for healthcare, raised $5 million. Skip Capital led, and was joined by Stride.vc and Albion Capital. http://axios.link/rh3R
• Haus, a Sonoma County, Calif.-based spirits brand, raised $4.5 million in seed funding from 15 VC firms and 17 angels. http://axios.link/uhpT
Private Equity Deals
• Frontenac acquired XanEdu, an Ann Arbor, Mich.-based provider of customized digital and print course materials. http://axios.link/MNZE
• J.F. Lehman agreed to buy Global Marine Group, a British subsea cable maintenance company. http://axios.link/LVdU
• Platinum Equity has been trying to convince CBS CEO Joe Ianniello to lead its takeover bid for Univision Communications, per a WSJ report from earlier this week. This morning, CBS announced that Ianniello is out and NBC vet George Cheeks is in. Unclear if the two are related, but it would seem to up the odds.
Public Offerings
• Reynolds Consumer Products, a maker of aluminum foil, trash bags, and other household products, raised $1.2 billion in the largest IPO so far of 2020. It priced 47.17 million shares at $26 (within range), for an initial market cap of $5.27 billion, and will trade on the Nasdaq (REYN). Credit Suisse was lead underwriter. http://axios.link/SHUO
• Banco Daycoval, a Brazilian lender, plans to raise nearly $1 billion in a Sao Paulo IPO, per Reuters. http://axios.link/wHOu
🚑 Black Diamond Therapeutics, a Cambridge, Mass.-based cancer precision medicine company, raised $201 million in its IPO (pricing above range) on Wednesday night and then saw its shares pop 108% in its first day of trading. The pre-revenue company listed on the Nasdaq (BDTX) with J.P. Morgan as lead underwriter, and had raised $190 million in VC funding from firms like Versant Ventures (42.09% pre-IPO stake), NEA (11.16%), RA Capital (6.7%), and Boxer Capital (5.59%). http://axios.link/0G4i
🚑 One Medical, a chain of primary care clinics, raised $245 million in its IPO. The company priced 17.5 million shares at $14 (below $16-$18 range), for an initial market cap of $1.7 billion. It will trade on the Nasdaq (ONEM), used J.P. Morgan as lead underwriter, and reports a $34 million net loss on $199 million of revenue for the first nine months of 2019. The company had raised over $530 million in VC funding from firms like The Carlyle Group (26.8% pre-IPO stake), Benchmark (13%), Oak Investment Partners (11.4%), DAG Ventures (7.6%), GV (5.9%), J.P. Morgan (5.4%), and Maverick (5.2%). http://axios.link/aYaP
Liquidity Events
• Thoma Bravo is considering a sale of Compuware, a Detroit-based mainframe software provider that could fetch $2 billion (including debt), per Bloomberg. http://axios.link/f4QA
More M&A
• General Electric (NYSE: GE) is exploring a sale of its steam-power business, per Bloomberg. http://axios.link/95w6
• Macquarie Group reportedly offered to buy telecom company Cincinnati Bell (NYSE: CBB) for $12 per share, topping an existing $10.50 per share agreement with Brookfield Infrastructure. http://axios.link/Hr7J
⛽ Marathon Petroleum (NYSE: MPC) may seek a buyer for its Speedway gas station unit, rather than proceeding with a previously-announced spinoff, per Bloomberg. A sale could fetch between $15 and $18 billion. http://axios.link/5I6G
• MatsumotoKiyoshi (Tokyo: 3088), a Japanese drugstore chain, will acquire a 20% stake in rival Cocokara Fine (T:3098) for $350 million, and aim for a full merger in 2021. http://axios.link/Fck9
• Traton, the recently-listed commercial truck unit of Volkswagen, offered to pay $2.9 billion, $35 per share, to buy Navistar (NYSE: NAV), the Lisle, Ill.-based truck maker in which is already holds 16.9% stake. http://axios.link/6ydf
Fundraising
• Lachy Groom, former head of Stripe's issuing business, is raising a seed fund, Axios has learned.
• Section32, the VC firm led by ex-GV head Bill Maris, is raising $250 million for its third fund, Axios has learned. www.section32.com
• Skymind Global Ventures raised $800 million for a fund focused on AI startups, and also opened a London office. http://axios.link/azN4
• Spark Capital raised $450 million for its sixth early-stage fund and $900 million for its third growth-stage fund. It also promoted Will Reed and Yasmin Razavi to general partner. www.sparkcapital.com
• Upfront Ventures is in market with its next early-stage and opportunity funds, Axios has learned. www.upfront.com
It's Personnel
• Adel Aslani-Far left law firm Latham & Watkins, where he was co-chair of M&A, for Greenberg Traurig. http://axios.link/0EE5
• William Vereker, former co-head of UBS investment banking and a business envoy to former British Prime Minister Theresa May, joined JPMorgan Chase as vice chairman of EMEA investment banking. http://axios.link/ATPn
• Trey Lee joined Stellex Capital Management as a principal. He previously was with Eos Management. www.stellexcapital.com
• Meir Lewis joined Nomura Securities as head of Americas financial institutions investment banking, per his LinkedIn page. He previously led insurance investment banking at Deutsche Bank.
• Elisabeth von Lichem joined German VC firm Acton Capital. She previously was an investment banker at Goldman Sachs. www.actoncapital.com
• Long Ridge Equity Partners promoted both Angad Singh and Donna Little to partner. www.long-ridge.com
In memoriam
Investment firm Bryant Stibel has issued a statement on the passing of its co-founder Kobe Bryant, which is posted in full on its website. It reads, in part:
"Kobe Bryant was more than a founding partner of Bryant Stibel. He was a creative visionary who quickly became an accomplished entrepreneur and investor. While he was known as one of the greatest athletes of all time, his time off the court was just as remarkable. He was as driven as he was passionate, and he always made time for those who asked."
Kobe's partner, Jeff Stibel, also has posted a message on Instagram.
• David Kessenich, co-founder of Denver-based private equity firm Excellere Capital, passed away earlier this month from cancer at the age of 52.
David had been the first member of his family to go to college, later joined KRG Capital Partners and formed Excellere in 2006 with a fellow KRG vet.
He's survived by his wife Colleen and three children.
The firm has posted a statement here.
Final Numbers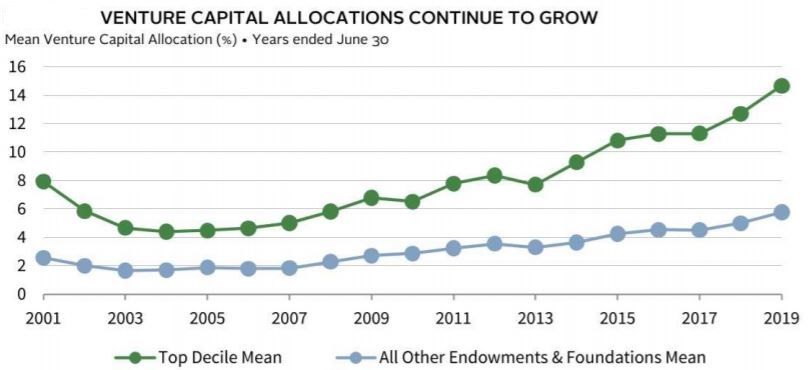 🙏 Thanks for reading Axios Pro Rata! Please ask your friends, colleagues, and trend-seekers to sign up.