Axios Pro Rata
April 25, 2019
Top of the Morning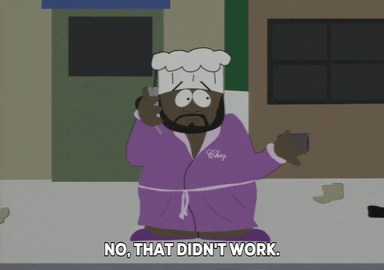 A pair of European mega-deals are dead, following significant government opposition.
British supermarket operator Sainsbury was blocked by UK antitrust regulators from buying Walmart-owned Asda for around $9.4 billion. The combined company would have overtaken local market leader Tesco.

Walmart is expected to consider either an IPO for Asda or a sale to private equity (KKR reportedly has interest).
It probably wasn't helpful that Sainsbury CEO Mike Coupe was caught on camera singing "We're in the money" just before a TV interview about the deal.

Commerzbank and Deutsche Bank have officially ended merger talks that had drawn the ire of labor unions, shareholders and a whopping 83% of Commerzbank's own employees.

Germany's Finance Minister Olaf Scholz advocated for the deal, in order to strengthen the country's eroding lending sector, but many elected German officials distanced themselves from Scholz as if he had plague.
Dutch bank ING and Italian bank UniCredit both have signaled interest in buying Commerzbank, while Deutsche now may seek to sell off its struggling investment bank.
• Mellow drama: When Uber rings in on the New York Stock Exchange next month, expect to see a balcony peppered with longtime executives, drivers and couriers. But not necessarily its three co-founders: Travis Kalanick, Ryan Graves and Garrett Camp.
Kalanick raised the issue during a recent board meeting, according to multiple sources, basically asking if the trio would have formal roles in the ceremony. Ryan Graves added that he believed they should.
Benchmark partner Matt Cohler also spoke in favor of their involvement, while adding it also should be clear that current CEO Dara Khosrowshahi is now the one in charge. Cohler's support was notable, given that Benchmark once sued Kalanick for fraud.
The basic argument: Uber wouldn't be going public without Khosrowshahi, but also not without the co-founders (and Kalanick in particular).
Khosrowshahi was noncommittal following what was a short discussion. For now, it seems that the founders will simply be invited to be on the NYSE floor on listing day (along with their fellow directors) rather than be on the balcony.
🎧 Pro Rata Podcast digs into how Microsoft, which briefly hit a $1 trillion market cap this morning, has sidestepped the tech-lash that has bedeviled other tech giants like Amazon, Facebook and Google. Listen here.
The BFD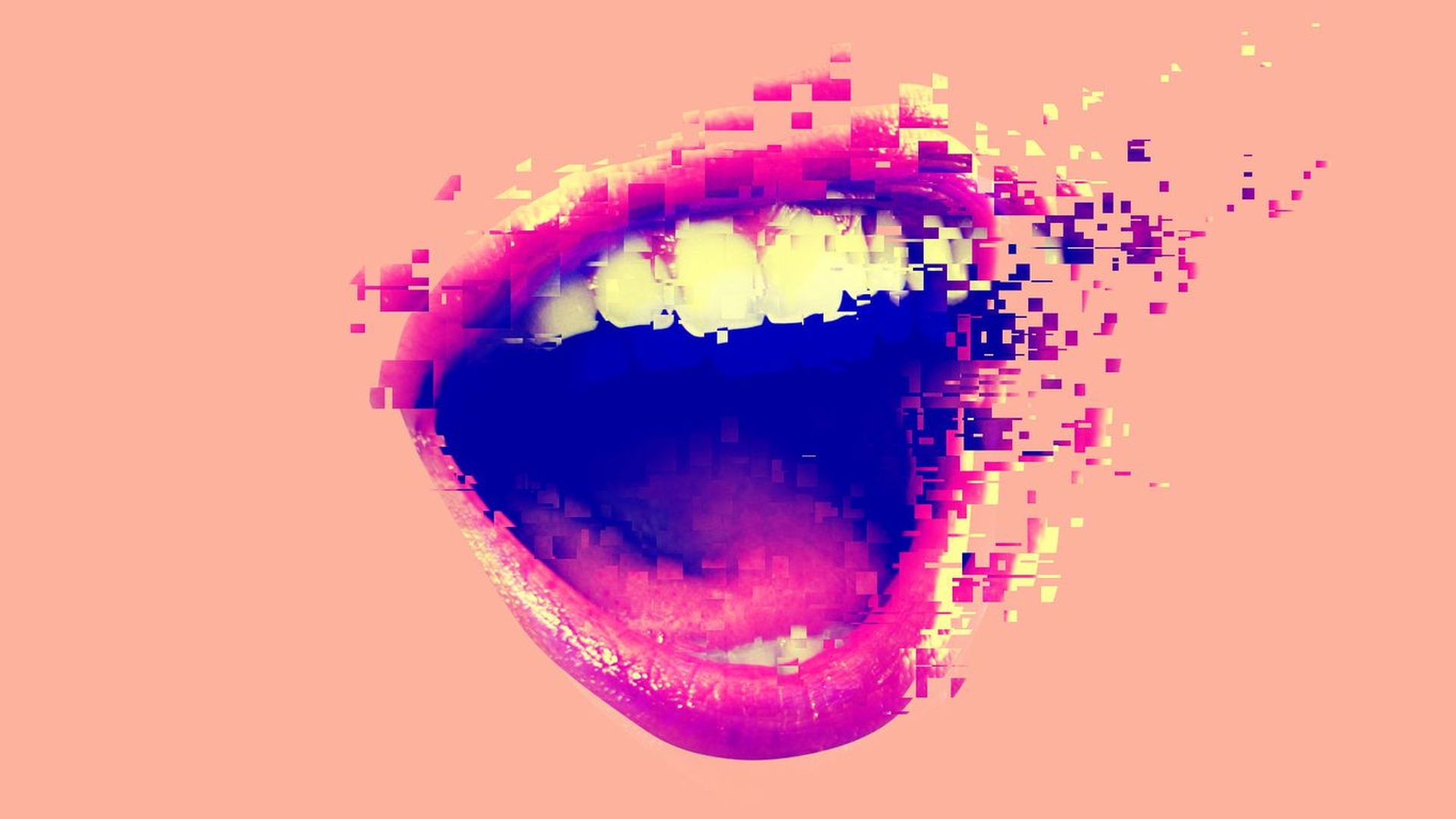 Synthesia, a London-based developer of video synthesis technology, raised $3.1 million co-led by LDV Capital and Mark Cuban.
Why it's the BFD: Because this is the company whose tech is behind a viral video in which soccer star David Beckham speaks nine different languages. As you might have guessed, David Beckham doesn't know how to speak nine different languages, and the video is for malaria awareness, not some sort of Rosetta Stone-like product. It's both mesmerizing and terrifying.
Axios' Kaveh Waddell has been covering the deep fakes phenomenon. Two important pieces are: The impending war over deep fakes and Defending against audio deep fakes before it's too late.
Bottom line: Synthesia's goal is to reduce the time and cost of video production, and tells TechCrunch that it is "actively working with governments and media organizations to create public awareness and develop security mechanisms to... reduce potential negative effects from synthetic media technologies."
Venture Capital Deals
• Loon, a Google spinout that uses balloons to bring Internet connectivity to remote areas, raised $125 million from HAPSMobile, a joint venture between SoftBank and AeroVironment (Nasdaq: AVAV). http://axios.link/7UPj
• Coursera, a Mountain View, Calif.-based online education company, raised $103 million in Series E funding. SEEK Group led, and was joined by Future Fund and NEA. www.coursera.com
• SalesLoft, an Atlanta-based software platform for salespeople, raised $70 million in Series D funding at a valuation of around $500 million. Insight Partners led, and was joined by HarbourVest. http://axios.link/3JWL
🚑 BostonGene, a Boston-based developer of biomedical software for cancer treatment, raised $50 million in Series A funding from Japan's NEC Corp. (Tokyo: 6701). http://axios.link/3nNB
• FullStory, an Atlanta-based provider of digital customer experience solutions, raised $32 million in Series C funding. Stripes Group led, and was joined by Dell Technologies Capital, GV, Kleiner Perkins and Salesforce Ventures. http://axios.link/5YTq
• Eightfold.ai, a Mountain View, Calif.-based "talent intelligence platform," raised $28 million in Series C funding co-led by Foundation Capital and Lightspeed Ventures. www.eightfold.ai
• Hover, a San Francisco-based provider of digital tools for large home improvement projects, raised $25 million in Series C funding. Menlo Ventures led, and was joined by return backers GV and Standard Industries. www.hover.to
🚑 Labster, a Denmark-based provider of interactive virtual laboratory simulations, raised $21 million in Series B funding. Owl Ventures led, and was joined by Balderton Capital, Northzone, Swisscom Ventures and return backers Nordic Makers, EduCapital and Entangled Group. http://axios.link/PreK
• Vue.ai, a Redwood City, Calif.-based retail automation platform, raised $17 million in Series B funding. Falcon Edge Capital led, and was joined by Sequoia Capital India and Global Brain. www.vue.ai
• Happy Returns, a Santa Monica, Calif.-based provider of retail returns and logistics solutions, raised $11 million from PayPal and return backers USVP and Upfront Ventures. http://axios.link/qPml
🚑 Vital, a San Francisco-based developer of hospital ER triage software, raised $5.2 million in seed funding co-led by First Round Capital and Threshold Ventures. http://axios.link/GWhY
• InfoTycoon, an Atlanta-based inspections and asset management platform for multifamily homes, raised $5 million in seed funding led by Shadow Ventures. http://axios.link/o9gq
• Embrace, a Culver City, Calif.-based mobile app performance management startup, raised $4.5 million. Pritzker Group VC led, and was joined by Greycroft, Vy Capital, Eniac Ventures, Parse, MoPub and The Chernin Group. www.embrace.io
🚑 Meru Health, a Palo Alto-based digital clinic for mental health, raised $4.2 million in seed funding from YC, Freestyle Capital, Bonit Capital, Lifeline Ventures and IT-Farm. www.meruhealth.com
• Oriient, an Israeli developer of indoor GPS solutions, raised $4 million in seed funding from F2 Capital and Innogy. http://axios.link/PAp4
• Rave Mobile Safety, a Framingham, Mass.-based provider of campus and public safety software, raised an undisclosed amount of funding from TCV. www.ravemobilesafety.com
Private Equity Deals
• Apollo Global Management and Cerberus Capital Management each are considering buyout bids for Shutterfly (Nasdaq: SFLY), a Redwood City, Calif.-based online retailer of personalized products, per Bloomberg. The news sent Shutterfly shares higher, giving it a closing market cap on Wednesday of nearly $1.5 billion. http://axios.link/be1H
• Francisco Partners acquired a majority stake in PayScale, a Seattle-based provider of compensation data and analytics SaaS, from Warburg Pincus at an enterprise value of $325 million. www.payscale.com
• Gridiron Capital bought Jacent, a Huntingdon Valley, Penn.-based retail merchandising firm, from Lariat Partners. www.jacentretail.com
• Ntiva, a McLean, Va.-based portfolio company of Southfield Capital, bought Diverse Technology Solutions, an Islip Terrace, N.Y.-based provider of cloud hosting services. www.ntiva.com
⛽ XRI Holdings, a water midstream company backed by Morgan Stanley Energy Partners, acquired the water treatment and recycling business of Roanoke, Texas-based Fountain Quail Energy Services. www.xriblue.com
Public Offerings
🚑 Hillhouse Capital is prepping to raise at least $500 million via an IPO for a portfolio of Chinese veterinary hospitals, per Bloomberg. http://axios.link/KIie
• Slack is expected to file its direct listing prospectus later this week, per the WSJ. http://axios.link/7vrx
Liquidity Events
• Centerbridge Partners is considering a sale or growth equity raise for indoor waterpark operator Great Wolf Resorts, which could fetch more than $3 billion, per Bloomberg. http://axios.link/0CjQ
• Cerberus Capital Management agreed to sell beauty products company Avon North America for $125 million to South Korea's LG H&H. http://axios.link/QiXJ
• Rhone Capital is seeking a buyer for ASK Chemicals, a German maker of foundry consumables, that could fetch up to €500 million, per Reuters. http://axios.link/KxCv
• Upland Software (Nasdaq: UPLD) bought PostUp, an Austin, Texas-based provider of email and audience development services, for $35 million. Sellers include Petra Capital Partners and Transition Capital Partners. http://axios.link/Sa9V
More M&A
• ABN Amro agreed to sell its Channel Islands-based banking business to Butterfield (NYSE: NTB) for around $208 million. www.butterfieldgroup.com
• British Telecom is seeking to fetch around £400 million in an auction for its Ireland business, per The Daily Telegraph. http://axios.link/9WrS
• Hitachi (Tokyo: 6501) will seek a buyer for its majority stake in Hitachi Chemical, per Reuters. The position has a current market value of around $2.5 billion. http://axios.link/xbnB
• Suntex Marinas, a Dallas-based operator of U.S. marina, is working with Goldman Sachs to find a buyer, per Bloomberg. The company could fetch nearly $1 billion. http://axios.link/5kdk
Fundraising
• Arsenal Capital Partners, a New York-based buyout firm focused on industrial and healthcare companies, raised $2.36 billion for its fifth fund. www.arsenalcapital.com
• Bond, the growth equity firm recently spun out of Kleiner Perkins, has secured $1.25 billion in commitments for its debut fund, Axios has learned. A final close has not yet occurred. http://axios.link/y0G4
• Clairvest Group, a Toronto-based private equity firm, raised US$850 million for its sixth fund. www.clairvest.com
• Omnivore, an Indian VC firm focused on local food and agricultural startups, raised $97 million for its second fund. http://axios.link/fPlP
• Ontario Teachers' Pension Plan has launched a group focused on later-stage VC and growth equity investments. It will be called Teachers' Innovation Platform, and led by senior managing director Olivia Steedman. http://axios.link/VJal
It's Personnel
• Dan Glickman reportedly is stepping down as a senior managing director of Antares, the mid-market lender acquired by CPPIB in 2015. http://axios.link/os8T
• Perry Leon left Platinum Equity to become an investor with Beverly Hills-based ROCA Partners. www.rocapartners.com
• Ross McEwan said that he will step down as CEO of Royal Bank of Scotland. http://axios.link/1UHl
• Bartek Ringwelski was named a partner with Core Innovation Capital, per his LinkedIn page. He had been an entrepreneur-in-residence with the VC firm, before which he was with BitFlyer and LendingClub.
Final Numbers