Axios Pro Rata
February 15, 2023
Top of the Morning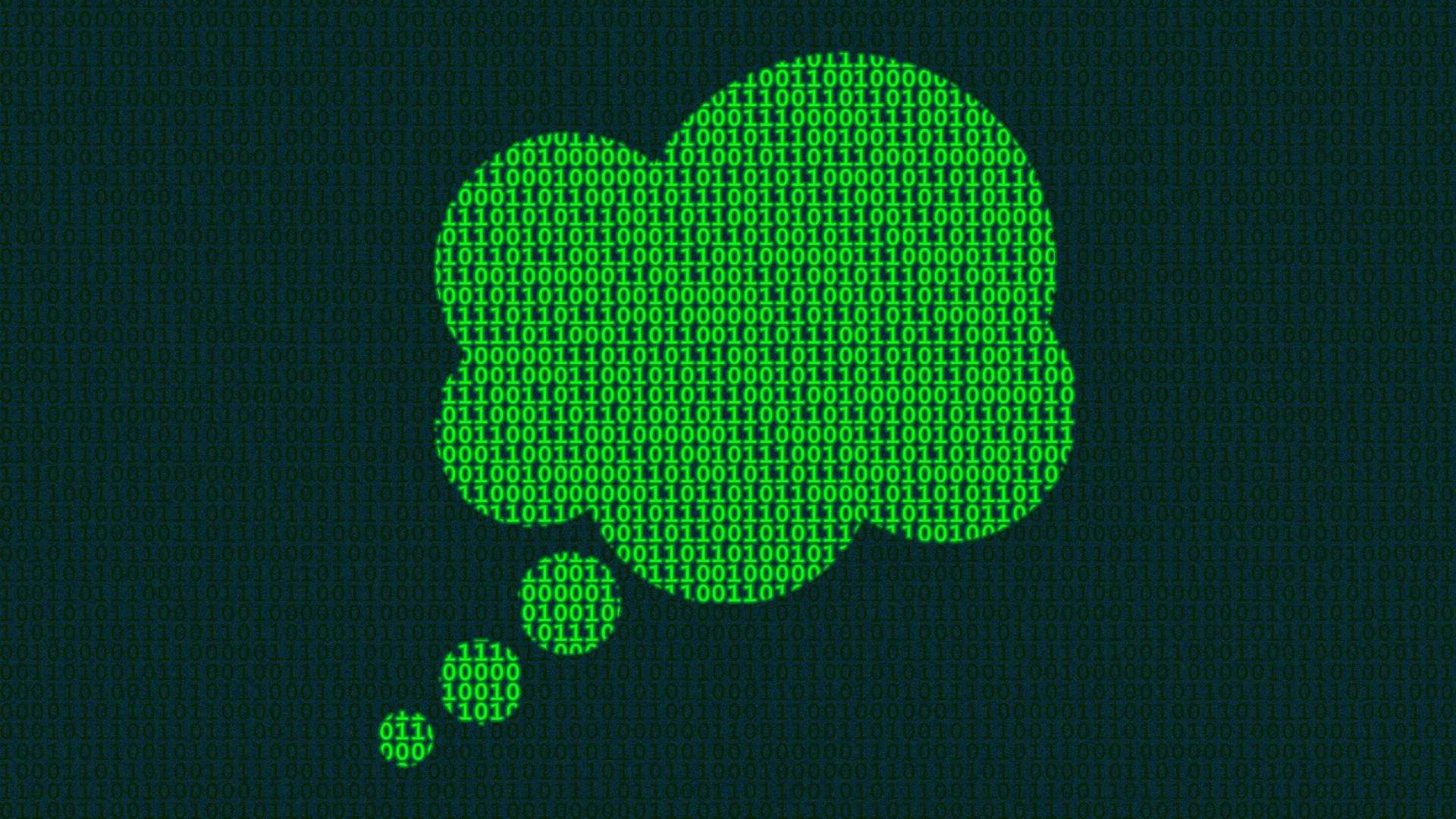 AI has become the year's venture capital buzzword, ubiquitous in everything from funding announcements to pitchdecks to casual conversation.
It's a fortuitous development for SignalFire, which built itself as an AI-powered venture capital firm long before PR consultants were adding that boilerplate to every VC firm's website.
Driving the news: SignalFire tells Axios that it's raised $900 million for a series of new funds, which is nearly double the $500 million it raised in late 2019.
It will continue to back cybersecurity, fintech and health tech startups, with a focus on initial checks at the seed-stage.
The firm also is launching an executive-in-residence program that includes the former CEOs of Splunk, Evolent Health and Qualifacts.
Backstory: SignalFire was founded in 2013 by Chris Farmer, formerly of General Catalyst and Bessemer Venture Partners. His goal was to build a new sort of venture capital model, in which machine learning was the big value-add for both the firm and its portfolio companies.
He recruited a group of AI engineers, and kept the firm in stealth mode for nearly two years as it built out a platform that now includes deep recruiting and competitive intelligence engines.
Farmer says that most of his portfolio companies access the firm's recruiting SaaS at least once per week, albeit perhaps a bit less since tech hiring slowed, and that its market data offering tracks more than two million sources.
Human touch: People still make the final investment decisions at SignalFire, sometimes choosing not to do deals recommended by the AI tools (or vice versa).
"What it does is help us sort through the millions of needles in the haystack," says Farmer. "Most VC firms have data, but it's often in silos. What we've worked to build is a machine learning feedback loop."
The bottom line: SignalFire was an early AI adopter among VC firms, integrating it into almost every facet of firm operations. Don't be surprised to see others seek to follow its lead.
The BFD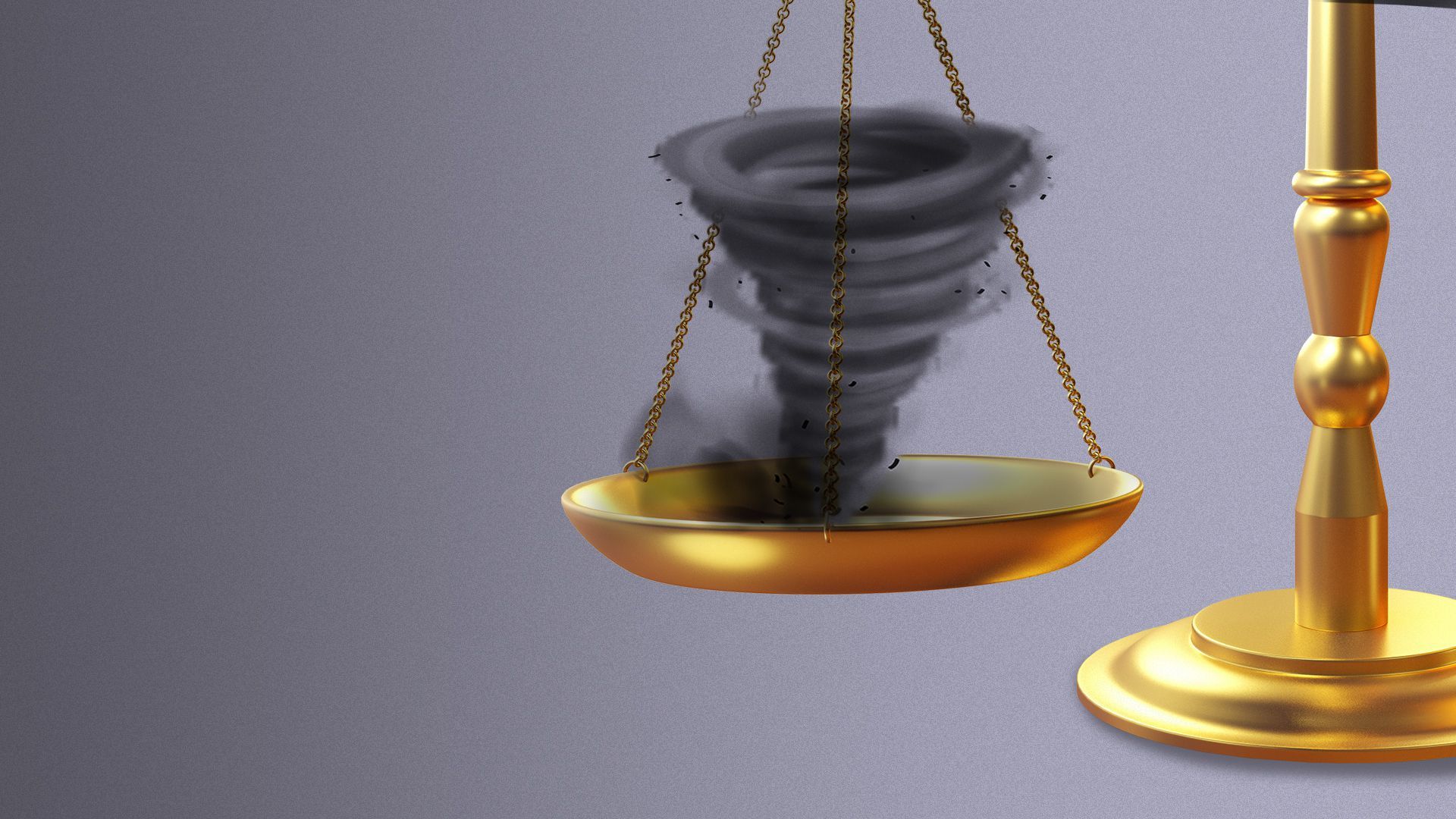 FTC commissioner Christine Wilson announced plans to quit, via a Wall Street Journal op-ed that accused FTC chair Lina Khan of "lawlessness."
Why it's the BFD: Regulators' resignations don't typically include personal attacks, even on ideological or partisan rivals. Wilson's decision to make what she called a "noisy exit" lay bare internal FTC conflicts over Khan's expansive approach to antitrust law and other issues like the noncompete ban.
State of play: Khan for now gets to operate alongside a pair of like-minded commissioners, as Wilson's departure means that both Republican seats will be unfilled until President Biden nominates replacements.
In a statement, Khan and her fellow Democrats said: "While we often disagreed with Commissioner Wilson, we respect her devotion to her beliefs and are grateful for her public service. We wish her well in her next endeavor."
The bottom line: Business groups opposing Khan may feel emboldened.
Venture Capital Deals
🌎 Loam Bio, an Australian developer of seed coating to enable plants to capture more carbon, raised A$105m in Series B funding co-led by Lowercarbon Capital and Wollemi Capital, per AgFunder News. https://axios.link/3jUDQSO
⚡ NanoGraf, a Chicago-based battery materials company, raised $65m in Series B funding. Volta Energy Technologies and CC Industries co-led, and were joined by Emerald Technology Ventures, Material Impact, Arosa Capital, Nabtesco Technology Ventures TechNexus and insiders Hyde Park Angels, Evergreen Climate Innovations and Goose Capital. https://axios.link/3E3L4eg
• Descope, a Los Altos, Calif.-based authentication platform, raised $53m in seed funding. Lightspeed Venture Partners and GGV Capital co-led, and were joined by Unusual Ventures, Dell Technologies Capital, Cerca Partners, Tech Aviv, J Ventures, and Silicon Valley CISO Investments. www.descope.com
• Spiffy, a Durham, N.C.-based mobile car-care company, raised $30m in Series C funding. Edison Partners led, and was joied by Tribeca Venture Partners, Bull City Venture Partners, IDEA Fund Partners, Trog Hawley Capital, Attinger and Private Access Network. www.getspiffy.com
• Oligo Security, an Israeli runtime application security and observability startup, raised $28m in seed and Series A funding from Lightspeed Venture Partners, Ballistic Ventures and TLV Partners. https://axios.link/3E8KDiA
🚑 Faro Health, a San Diego-based clinical trials infrastructure startup, raised $20m in Series A funding. General Catalyst led, and was joined by insiders Section 32, Polaris Partners, Zetta Ventures and Northpond Ventures joined. https://axios.link/3K4ND3u
🚑 MDI Health, an Israeli pharma intelligence platform, raised $20m in Series A funding. Intel Capital led, and was joined by Maverick Ventures Israel, Hanaco Ventures, Welltech Ventures, Arc Impact, Basad Ventures, Fresh.Fund and Jumpspeed Ventures. https://axios.link/3YK1fp2
• Smile Identity, a Nigerian KYC and identity verification startup, raised $20m in Series B funding co-led by Costonoa Ventures and Norrsken22. https://axios.link/3InwNLW
• Monad Labs, a smart contract firm supporting the Monad blockchain, has raised $19m in seed funding. Dragonfly Capital led, and was joined by Placeholder Capital, Lemniscap, Shima Capital and Finality Capital. https://axios.link/3InP77K
• OpenEyes, an Austin, Texas-based insuretech focused on commercial automotive fleets, raised $18m in Series A funding. Insight Partners and Pitango First co-led and were joined by MoreVC. www.openeyes.com
⚡ Cylib, a German battery recycling startup, raised €11.6m. World Fund led, and was joined by Vsquared Ventures and Speedinvest. https://axios.link/3IpAHDQ
• Smartrr, a New York-based customer experience management startup for subscription e-commerce, raised $10m in Series A funding. Canvas Ventures led, and was joined by Expa and Nyca. https://axios.link/3lBZDPL
• Caldera, a no-code web3 infrastructure platform, raised $9m over two funding rounds from Sequoia Capital and Dragonfly Capital. https://axios.link/3ludaIZ
🚑 Twentyeight Health, a Brooklyn-based reproductive and sexual health startup for women, raised $8.3m from RH Capital, Seae Ventures, Impact Engine, Acumen America, Stardust Equity and insiders SteelSky Ventures, Third Prime and Town Hall Ventures. https://axios.link/3YF72MA
🌎 Bibak, a French maker of reusable food containers, raised €6m in equity and debt funding from Founders Future, MAIF Impact, Seed One, Notus Technologies and SWEN Capital Partners. https://axios.link/3YxfLjU
• Rivet, a Detroit-based labor ops platform for construction contractors, raised $5.6m in seed funding. Defy.vc led, and was joined by Augment Ventures, Detroit Venture Partners, Michigan Rise and IDEAL Industries. www.rivet.work
• Kanarys, a Dallas-based DEI tech startup, raised $5m in Series A funding. Seven Capital led, and was joined by Portfolia, Revolution Rise of the Rest, StartFast Ventures, Rackhouse VC, Tech Square Ventures and TechNxus Venture Collaborative. www.kanarys.com
• Vaas, an SF-based debt management platform focused on Latin America, raised $5m in seed funding. Andreessen Horowitz led, and was joined by Nazca, Maya Capital, ClockTower Ventures, Latitud and Marathon Ventures. https://axios.link/3XqGHAx
• Capsule, a Miami-based video editing startup, raised $4.75m in seed funding from Human Ventures, Swift Ventures, Tiferes Ventures, Behind Genius Ventures, Array Ventures and Bloomberg Beta. https://axios.link/3IpnviA
• ModernFi, a New York-based marketplace for banks to exchange deposits, raised $4.5m in seed funding led by Andreessen Horowitz. https://axios.link/3lyccvl
• Suite Studios, a Boulder, Colo.-based provider of collaboration software for creative teams, raised $3.5m in seed funding. Bonfire Ventures led, and was joined by Range Ventures. www.suitestudios.io
• Bento, a Zurich-based link-in-bio tool, raised $1.6m in pre-seed funding. Sequoia Capital led, and was joined by NextBlue and Gaingels. https://axios.link/3lAPXoz
Private Equity Deals
• Lorom, a Taipei-based portfolio company of Cornell Capital, acquired Segue, a Billerica, Mass.-based contract electronics manufacturer. www.lorom.com
• The Riverside Company invested in Eduthings, a provider of software for the career and tech education market. www.eduthings.com
• Vivify Specialty Ingredients, a Glendale Heights, Ill.-based portfolio company of Gryphon Investors, acquired Reitech, a Reading, Pa.-based manufacturer of pigment dispersions. www.vivifycompany.com
• Yellow Wood Partners agreed to buy beauty and personal care brand Suave in North America from Unilever (LSE: ULVR). https://axios.link/3XwHdx4
SPAC Stuff
⚡ Drilling Tools International, a Houston-based renter of downhole drilling tools, agreed to go public at an implied $319m enterprise value via ROC Energy Acquisition Corp. (Nasdaq: ROC). www.drillingtools.com
⚡ Vast, an Australian developer of concentrated solar-thermal projects, agreed to go public via Nabors Energy Transition Corp. (NYSE: NETC), a SPAC formed by U.S. oil services firm Nabors Industries (NYSE: NBR). https://axios.link/40T0PON
Liquidity Events
• Finastra, a London-based fintech owned by Vista Equity Partners, is considering a sale of its banking unit that could fetch upwards of $7b, per Reuters. https://axios.link/3looBBV
• Triton is considering a sale or IPO for German industrial machinery maker Renk, which could be valued at upwards of €3b, per Bloomberg. https://axios.link/41a20d1
More M&A
• EU antitrust regulators are launching an investigation into Amazon's (Nasdaq: AMZN) proposed $1.7b acquisition of iRobot (Nasdaq: IRBT), per the FT. https://axios.link/3YvpCXN
Microsoft is set to defend its Activision deal in front of EU antitrust regulators next Tuesday.
EU antitrust regulators also are taking a look at Adobe's proposed $20b takeover of Figma.
• Alibaba (NYSE: BABA) exited its remaining stake in Indian digital payments firm Paytm for around $167m via a block sale. https://axios.link/3YMsTRV
⚡ Capricorn Energy (LSE: CNE) scrapped its planned merger with Israel-listed NewMed Energy, following shareholder opposition. https://axios.link/40XOGIh
• Kum & Go, a Des Moines, Iowa-based convenience store chain, is seeking a buyer, per Reuters. The family-owned business could fetch around $2b. https://axios.link/3IoiTsV
• Paramount Global (Nasdaq: PARA) again is seeking to sell book publisher Simon & Schuster, after its $2.2b deal with Penguin Random House collapsed under regulatory pressures, per Reuters. https://axios.link/3S2Hjew
• Subway, the sandwich chain that could be valued north of $10b, yesterday acknowledged that it's exploring a sale of the business.
Fundraising
• D.E. Shaw Group raised $450m for a fund focused on startups from post-seed through growth equity, plus around $650m for a new private credit fund. www.deshaw.com
It's Personnel
• Lael Brainard will step down as vice chair of the Federal Reserve, in order to become President Biden's next chief economic adviser. https://axios.link/3S2KGlG
• Bryan Kelley joined Clarion Capital Partners as a managing director of IR. He previously was co-founder of NovaFund Advisors. www.clarion-capital.com
• Damon Krytzer joined ORIX Corp. USA as co-head of investor solutions. He previously was a managing director and head of credit at Probitas Partners. https://axios.link/3jUvnis
• Mansco Perry, former CIO of the Minnesota State Board of Investment, is joining the board of Oaktree Capital Group. www.oaktreecapital.com
• Ryan Selwood has left The Carlyle Group, where he was chief development officer, per Bloomberg. He joined Carlyle just 13 months ago, after leading direct PE at Canada Pension Plan Investment Board. https://axios.link/3k6m0fD
• David Spitz, former CEO of ChannelAdvisor, joined Vista Equity Partners as an operating managing director. https://axios.link/3ltWIZb
Final Numbers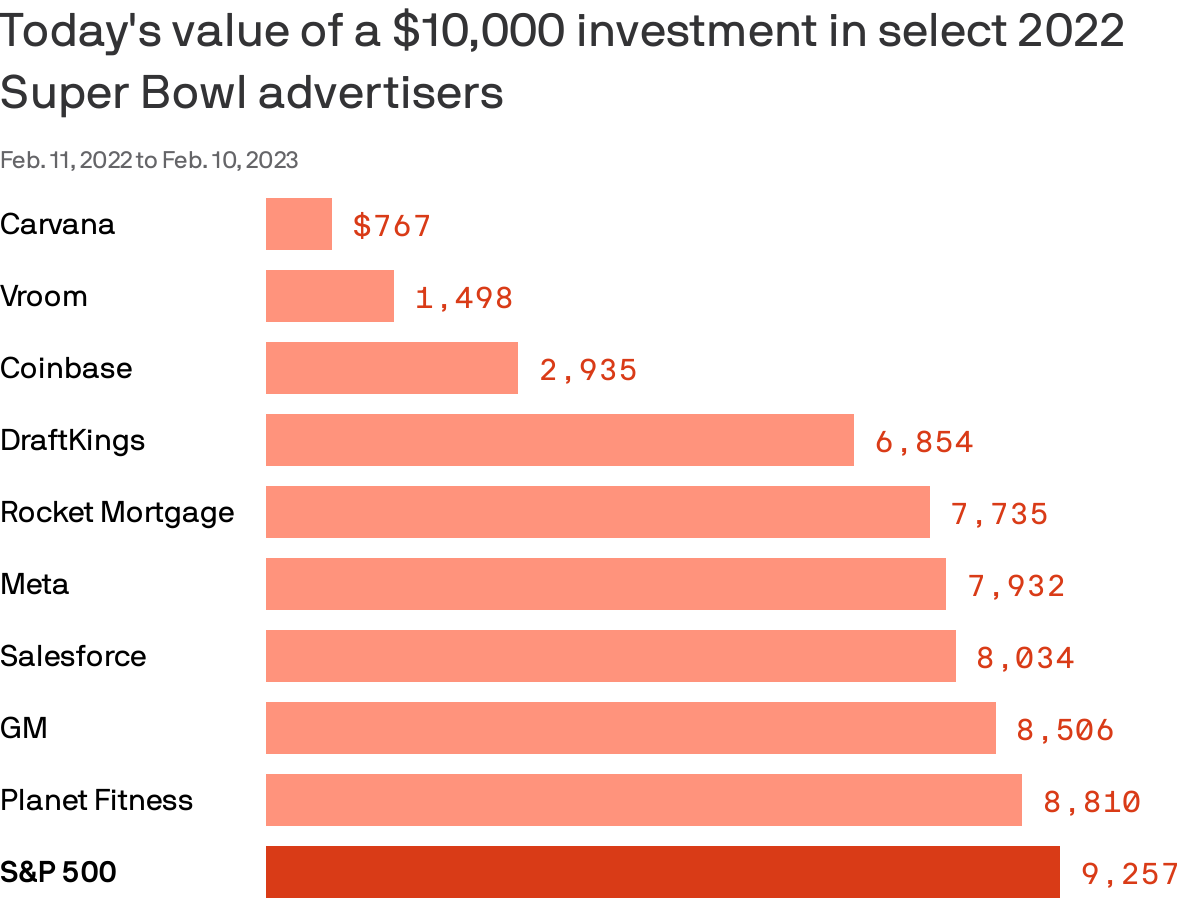 (I'm a couple days late on this chart, which first appeared in Axios Closer, but I liked it so here it is.)
Thanks for reading Axios Pro Rata, and to copy editors Mickey Meece and Bryan McBournie! Please ask your friends, colleagues and disgruntled regulators to sign up.