Good morning, Pro Rata readers! Dan is on vacation this week, so I'll be running this newsletter show. Also a reminder that you can send me your sweet, sweet scoops and tips at kia@axios.com or find me on Twitter at @imkialikethecar.
Hot event alert: RSVP to our 2/26 event in NYC for interviews with NBA star Draymond Green, BBG Ventures' Susan Lyne, JPMorgan's Jennifer Piepszak, and Equinox CEO Harvey Spevak.
https://www.axios.com/newsletters/axios-pro-rata-86e7ef27-1bae-458e-b69a-c31fa2757527.html?chunk=0#story0
Top of the Morning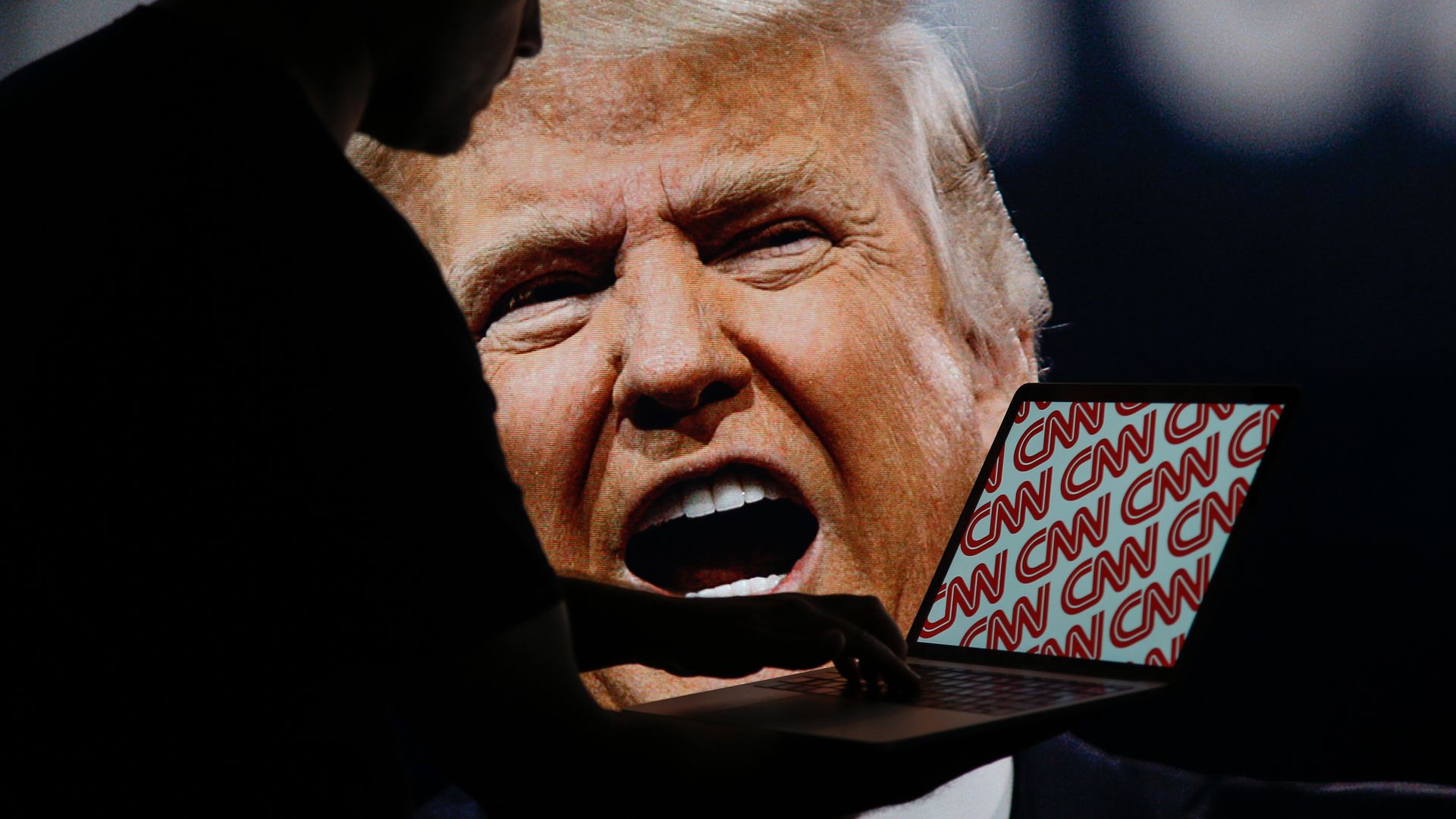 AT&T is looking to discredit the Department of Justice's lawsuit to block its proposed $85 billion merger with Time Warner by proving that the government's decision is politically motivated.
A U.S. district court judge will decide today if the companies have a case, reports Axios' Sara Fischer.
Why it matters: If the judge rules in AT&T's favor, it will mean that President Trump's personal and public vendetta against CNN, which is owned by Time Warner, is working against him.
Where it stands: The judge is currently weighing whether the government is being transparent enough about any communications between the White House and DOJ. On Friday, AT&T's lawyers argued in court that the government didn't start demanding divestitures of its properties until after Trump was elected.
• Chip deals: Qualcomm has upped its offer for NXP from $110 per share to $127.50, despite claiming it can't be amended.
• Crypto news: Telegram, the chat app whose initial coin offering is the talk of the town, has already raised $850 million out of its billion dollar-plus target, according to an SEC filing. But as Quartz notes, people are already flipping their allocations for millions.
Alternative: Gab, which bills itself as a "free-speech social network" and is planning for its own ICO, recently submitted for SEC approval an offering that would use the JOBS Act crowdfunding provision, known as Regulation A+. This would allow non-accredited investors to participate in the fundraise, which Gab argues is more democratic than raising only from accredited investors.
I'll be writing more about token sales this week, so stay tuned.
• Money moves: Billionaire investor George Soros's influential organization, Open Society Foundations, is "certainly examining new ways" to tackle the growing power of tech giants, according to an official at his influential philanthropy, reports my colleague David McCabe.
Why it matters: The organization, with its annual budget of more than a billion dollars, has the ability to significantly shape the growing debate over the power of Big Tech.
• Meanwhile: Several Silicon Valley leaders are bankrolling California State Senate leader Kevin de León, the challenger to longtime Sen. Dianne Feinstein, per disclosure forms.
Backers include Emerson Collective founder Laurene Powell Jobs, Y Combinator President Sam Altman, Lex Machina CEO Josh Becker, Apollo Fusion CEO and ex-Googler Michael Cassidy, and LinkedIn co-founder Reid Hoffman, who held a fundraiser for de León last year, sources tell David.
In between the lines: It underscores growing tension between Silicon Valley and its longtime senator. Some in tech see Feinstein as out of step with their fast-growing industry and have clashed with her over issues like encryption.
• ICYMI: Yesterday was the one-year anniversary of former Uber engineer Susan Fowler's famous blog post, which kickstarted a year of reckoning for the company. But sexual harassment and discrimination are still far from eradicated from the workplace.
https://www.axios.com/newsletters/axios-pro-rata-86e7ef27-1bae-458e-b69a-c31fa2757527.html?chunk=1#story1
The BFD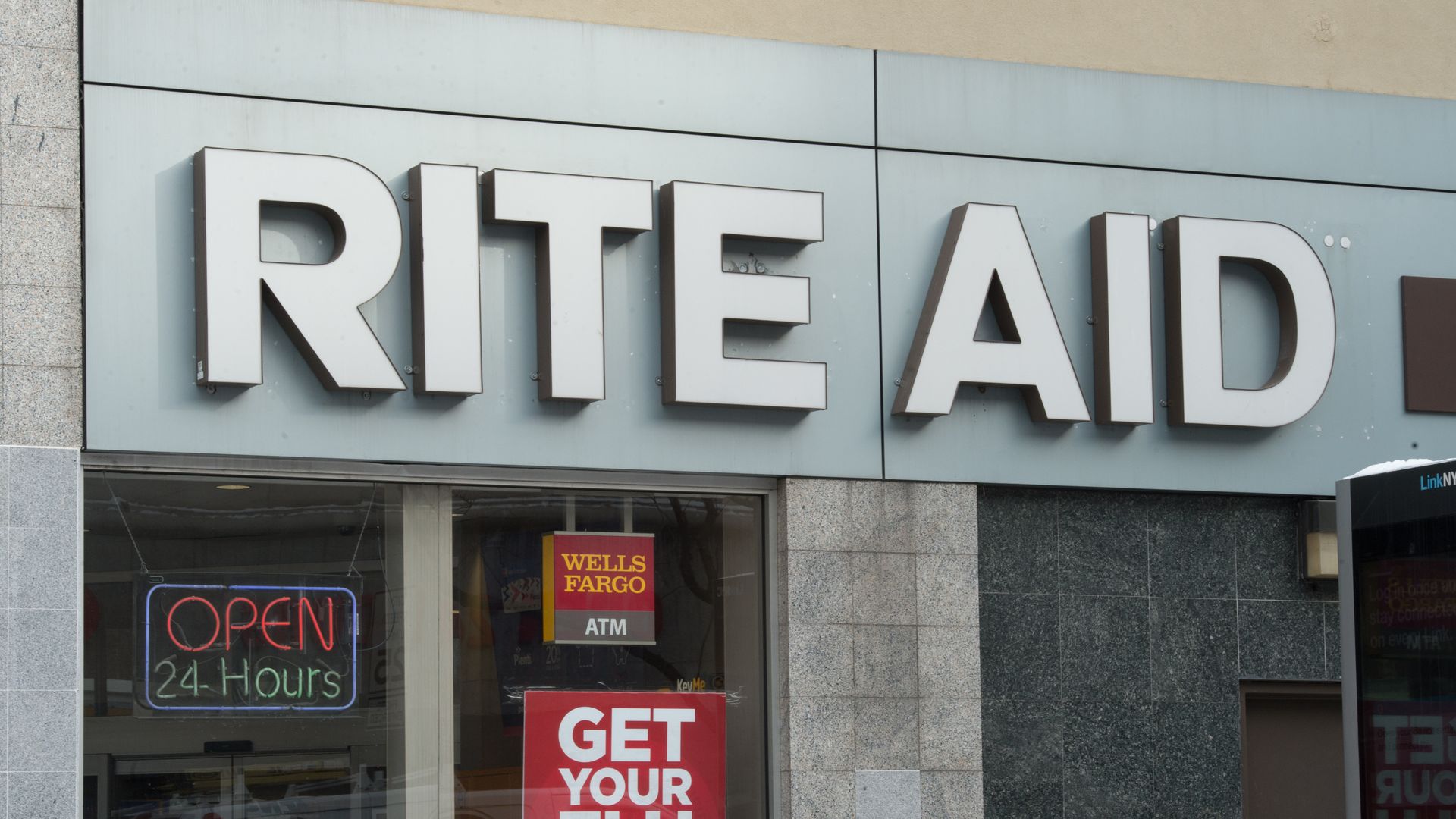 Albertsons Cos. plans to buy the rest of Rite Aid Corp. (NYSE: RAD) that isn't being sold to Walgreens Boots Alliance Inc. (NASDAQ: WBA), according to the WSJ.
Why it's the BFD: The companies have a combined value of about $24 billion, and combined revenue of about $83 billion. The deal will also allow Albertsons to finally go public after being owned by private-equity giant Cerberus Capital Management for more than a decade, and for Rite Aid to move forward after being blocked from selling its entire business to Walgreens.
Bottom line: "The chief executives of the companies said in interviews Monday that the merger is the best way for them to compete in businesses increasingly threatened by Amazon.com Inc., along with an emboldened Walmart." — WSJ.
https://www.axios.com/newsletters/axios-pro-rata-86e7ef27-1bae-458e-b69a-c31fa2757527.html?chunk=2#story2
Venture Capital Deals
• Small Giant Games, an Finnish mobile game developer, has raised $41 million in new funding. EQT Ventures led the round, with participations from existing investors Creandum, Spintop Ventures, and PROfounders. www.smallgiantgames.com
• xMatters, a San Ramon, Calif.-based maker of incident management software, has raised $40 million in Series D funding led by Goldman Sachs Private Capital Investing, according to TechCrunch. http://axios.link/lwtm
• Dynamic Signal, a San Bruno, Calif.-based maker of employee communications software, has raised $36.5 million. Investors include Adams Street Partners, Cisco Investments, Founders Circle Capital, Microsoft Ventures, Time Warner Investments, Trinity Ventures, and Venrock. www.dynamicsignal.com
🚑OcCam, an Israel company developing visual aids for the blind, has raised $30.4 million in new funding from investors including Israel's Clal Insurance and Meitav Dash. The company is now valued at $1 billion. http://axios.link/28pD
• Vydia, a Holmdel, N.J.-based video tech startup, has raised $7 million in Series A funding. Vocap Investment Partners led the round with participation from Newark Venture Partners. http://axios.link/0P9Z
• LumiGrow, an Emeryville, Calif.-based connected horticultural lighting company, has closed a $5.1 million bridge round. Ecosystem Integrity Fund led the round with participation from ValueAct Spring Master Fund LP and Greenhouse Capital. www.lumigrow.com
• re:infer, a London-based A.I. startup for business processes, has raised $3.5 million in new funding led by Touchstone Innovations, with participation from Crane Ventures, Seedcamp and Dr. Jason Kingdon. www.reinfer.io
• Even Financial, a New York-based provider of data tools for financial services, has raised $3 million in funding from American Express Ventures, Plug & Play and Arab Angels. www.evenfinancial.com
• Molly, a service building A.I.-powered databases of people's information, has raised $1.5 million from BBG, Betaworks, CrunchFund and Halogen Ventures. http://axios.link/7ONT
https://www.axios.com/newsletters/axios-pro-rata-86e7ef27-1bae-458e-b69a-c31fa2757527.html?chunk=3#story3
Private Equity Deals
• General Atlantic is in talks to purchase a minority stake in German media company ProSiebenSat's digital business, according to Reuters. http://axios.link/uuY8
https://www.axios.com/newsletters/axios-pro-rata-86e7ef27-1bae-458e-b69a-c31fa2757527.html?chunk=4#story4
Liquidity Events
• Sun Hydraulics Corporation (NASDAQ: SNHY), a manufacturer of hydraulics and electronics products, has entered into an agreement to acquire the shares of Faster Group from Capvis Equity IV LP and other co-investors for €430 million (approximately $531 million) in cash. www.fastercouplings.com
• H-E-B, a Texan grocery store chain, has acquired Favor, an Austin-based delivery service. http://axios.link/mhDx
https://www.axios.com/newsletters/axios-pro-rata-86e7ef27-1bae-458e-b69a-c31fa2757527.html?chunk=5#story5
More M&A
• Uber is said to be looking to sell its Southeast Asian business to local rival Grab in exchange for stake in the company, according to CNBC. http://axios.link/F2il
• Accenture (NYSE:ACN) has completed the acquisition of German company Mackevision, a maker of 3D-enabled and immersive product content. www.mackevision.com
⛽️Vista Oil & Gas (BMV: VISTA), a Mexico-based oil and gas company, has agreed to acquire a fully operational oil and gas platform from Pampa Energía and Pluspetrol Resources Corporation for $700 million. http://axios.link/fJmx
⛽️ExxonMobil (NYSE: XOM.N) has acquired 2.5% stake in the Azeri Baku-Tbilisi-Ceyhan (BTC) pipeline from CIECO, a subsidary of Itochu. http://axios.link/JfIz
• Seat, a Spanish automaker owned by Volkswagen, has acquired Respiro, a Madrid-based carsharing company. http://axios.link/k6A2
•JP Morgan is shopping around to acquire an ETF business, according to Bloomberg. http://axios.link/OZ4P
• Engine Shop, a New York-based marketing agency owned by Bruin Sports Capital, has agreed to acquire T Burns Sports Group, a consultancy. http://axios.link/imMS
https://www.axios.com/newsletters/axios-pro-rata-86e7ef27-1bae-458e-b69a-c31fa2757527.html?chunk=6#story6
Fundraising
• Bertram Capital, a middle market private equity firm focused on control transactions, closed a $500 million private equity fund. www.bertramcapital.com
• Quake Capital, New York-based accelerator and seed fund, is raising a $30 million second fund to be deployed over the next two years. www.quakecapital.com
https://www.axios.com/newsletters/axios-pro-rata-86e7ef27-1bae-458e-b69a-c31fa2757527.html?chunk=7#story7
It's Personnel
• Eric Migicovsky has joined Y Combinator as a partner, according to TechCrunch. Previously, Migicovsky founded and led Pebble, an early smartwatch startup. http://axios.link/HfVL
• John Stephens, chief financial officer at private equity firm Pomona Capital, has been promoted to partner. www.pomonacapital.com
• Jennifer Trzepacz has joined San Mateo, CA-based venture capital firm Wildcat Venture Partners as chief people officer and operating partner. www.wildcat.vc
https://www.axios.com/newsletters/axios-pro-rata-86e7ef27-1bae-458e-b69a-c31fa2757527.html?chunk=8#story8