Greetings from New York City, where this afternoon Axios will host an event on entrepreneurship and the future of work. Among those I'll be interviewing are Golden State Warriors star Draymond Green and Equinox executive chairman Harvey Spevak, who just announced a partnership to open at least 20 low-cost gyms in under-served Midwestern communities. Hope to see a bunch of you there.
https://www.axios.com/newsletters/axios-pro-rata-85168760-027c-40b3-8406-861114541c46.html?chunk=0#story0
Top of the Morning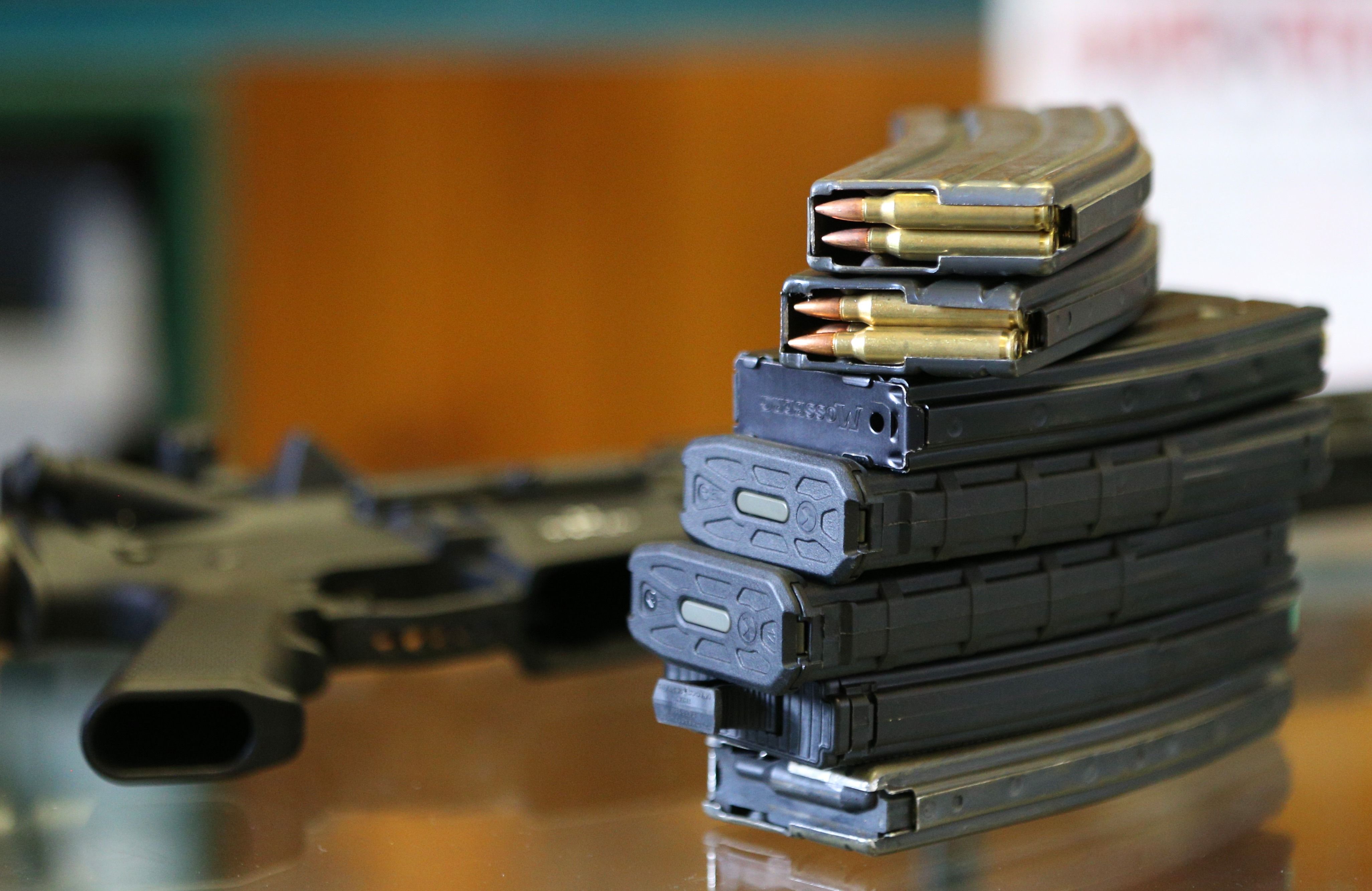 Photo by George Frey/Getty Images
Two years ago I wrote that Silicon Valley was failing America's children by not investing in smart firearms technologies. It still is.
Why it matters: Smart gun technology would have done nothing to prevent what happened in Parkland, where the legal owner of a semi-automatic rifle intentionally slaughtered his former classmates. But mass shootings, as horrific as they are, only account for a small percentage of America's annual deaths by firearm. Far more are by suicide and accidental shootings, many of which could be prevented via the use of such innovations as biometric or RFID-enabled trigger locks that would stop a kid from killing him or herself with a parent's gun.
In 2015, the CDC reports that 566 Americans under the age of 18 committed suicide via firearm, while there were another 1,034 by those between 18 and 21. It is vital to note that firearm usage is an extremely effective means of "succeeding" in a suicide attempt, and that Harvard research shows that 90% of those "who attempt suicide and survive will not go on to die by suicide at a later date."
Also in 2015, another 89 kids died from accidental shootings and 80 adults were unintentionally killed by a child using a gun. And this doesn't even get into deaths caused by stolen weapons.
Margot Hirsch, president of an apolitical organization that provides grant funding to smart gun tech startups, says she has growing optimism that "smart safety technologies" will get to market, pointing out that a VC-backed biometric lock is now on shelves at Cabela's. But she admits that small success remains the exception to the rule, with venture funding scarce despite VC platitudes about disruption and changing the world.
It's often hard for some of these entrepreneurs to even get an introductory meeting, thus indirectly discouraging hopes that someone will try to create an end-to-end smart gun manufacturer (i.e., the Tesla of guns) that could truly eat into the relationship between American firearms and American hospitals.
More from Hirsch:
"The bulk of gun owners are responsible and I don't see any scenario where we stop selling guns in this country. So we're either going to innovate like we do in every other part of our lives, or we're going to continue making products that we all know can be misused with awful consequences... From a pure business standpoint, this is the moment when VCs should be diving in. You've got Remington filing for bankruptcy, showing there is less demand for traditional firearms right now and more market opportunity for new types of product. Plus, Trump being in office means certain gun owners aren't as worried that smart gun technology will be used by the government to track their guns or take them away."
• What in the Sam Isaly is going on? OrbiMed last week disclosed in an SEC filing that it's raising up to $1 billion for its seventh healthcare-focused private equity fund, but the eyebrow-raiser had nothing to do with money. Instead, it was Sam Isaly being listed as the fund's managing partner.
Isaly, who was more intimately involved with OrbiMed's hedge fund business than its PE activities, had announced in early December that he would leave the firm. The official statement said his resignation was "pursuant to years-long succession planning discussions," but the unofficial reality was that he was forced out due to published allegations that he had sexually harassed and demeaned female employees.
Despite the SEC filing, however, a separate (non-public) document shows that Isaly is not listed as a key person on the new fund. Moreover, it appears his inclusion in the SEC doc is because OrbiMed and Isaly have (still) not finalized their separation agreement, so the firm was legally required to include him as an active officer.
• Coming attractions: Warren Buffett, in his annual letter to Berkshire Hathaway shareholders:
Berkshire's goal is to substantially increase the earnings of its non-insurance group. For that to happen, we will need to make one or more huge acquisitions.
• Chip chat: Qualcomm continued its pen pal relationship with Broadcom this morning, submitting a letter that makes three primary points:
It believes the $79 per share offer still undervalues the company (as did an earlier $82 per share offer), and would like to enter into price negotiations.
It wants more information on Broadcom's plans for Qualcomm's licensing business.
Qualcomm has proposed a reverse termination fee of 9% of enterprise value, adding that adoption of such risk protection means Qualcomm would "no longer ask Broadcom to make a 'hell or high water' commitment."
https://www.axios.com/newsletters/axios-pro-rata-85168760-027c-40b3-8406-861114541c46.html?chunk=1#story1
The BFD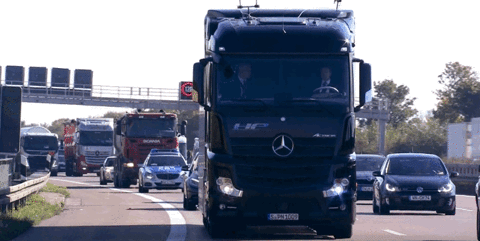 Li Shufu, chairman of Chinese automaker Geely, has acquired around a 9.69% stake in Daimler AG, valued at around $9 billion, making him the German automaker's largest outside shareholder.
Why it's the BFD: Because this could presage an end to Daimler's partnership with BYD, a Chinese electric vehicle maker in which Berkshire Hathaway holds a 16.5% stake.
Bottom line: "Chinese manufacturers are teaming up with European peers as they jostle for position in the fast-growing market for electric vehicles. Passenger EVs will make up 4% of China's new car sales by 2021, reaching more than 1 million units, and adding in commercial vehicles such as buses would increase the proportion further." — Bloomberg
https://www.axios.com/newsletters/axios-pro-rata-85168760-027c-40b3-8406-861114541c46.html?chunk=2#story2
Venture Capital Deals
🚑 Procept Biorobotics, a Redwood Shores, Calif.-based developer of minimally-invasive treatments for benign prostatic hyperplasia, has raised $118 million in equity funding. Viking Global Investors led, and was joined by Perceptive Advisors and return backer CPMG. http://axios.link/UCzO
• Danke Apartment, a Chinese online platform for apartment rentals, has raised $100 million in Series B funding. CMC Capital and Banyan Capital co-led, and were joined by Bertelsmann Asia Investments(BAI), Vision Plus Capital, Youjin Capital and Joy Capital. http://axios.link/Ggls
• RecargaPay, a Brazilian mobile payments platform and wallet, has raised $22 million in Series B funding from IFC, TheVentureCity and Ventech. http://axios.link/nKPH
• Doodhwala, an Indian hyper-local delivery startup, has raised $2.2 million in seed funding from Omnivore. http://axios.link/yQpS
https://www.axios.com/newsletters/axios-pro-rata-85168760-027c-40b3-8406-861114541c46.html?chunk=3#story3
Private Equity Deals
• Empris has agreed to acquire Time Inc. UK from Meredith Corp. (NYSE: MDP) for an undisclosed amount.
• Gauge Capital has recapitalized New Eyes, a Las Vegas-based ophthalmologic services group.
• HGGC has agreed to acquire a control stake in HelpSystems, an Eden Prairie, Minn.-based provider of IT infrastructure software, at an enterprise value north of $1.2 billion (including debt), according to Reuters. Sellers would include H.I.G. Capital and Split Rock Partners, although both firms will maintain positions going forward. http://axios.link/8vPz
• Mavis Discount Tire, a Millwood, N.Y.-based tire retailer, has agreed to merge with Express Oil Change & Tire Engineers, a Birmingham, Ala.-based portfolio company of Golden Gate Capital. As part of the deal, ONCAP will sell its stake in Mavis to Golden Gate. http://axios.link/Nb7y
• Platinum Equity has agreed to acquire American & Efrid, a Mt. Holly, N.C.-based maker of threads and yarns, from KPS Capital Partners. www.amefird.com
https://www.axios.com/newsletters/axios-pro-rata-85168760-027c-40b3-8406-861114541c46.html?chunk=4#story4
Public Offerings
• Dropbox, a San Francisco-based file storage and sharing company, on Friday filed for a $500 million IPO. It plans to trade on the Nasdaq under ticker DBX, with Goldman Sachs as lead underwriter. The company reports a $112 million net loss on $1.11 billion in revenue for 2017, while top shareholders include Sequoia Capital, Accel and T. Rowe Price. http://axios.link/FPFw
• Deutsche Bank said that it will list its DWS asset management arm in Frankfurt. http://axios.link/Pbpe
• Elkem, a Norwegian maker of silicon for solar panels, is prepping a $640 million IPO. The company has been owned since 2011 by China National Bluestar, which would maintain a majority stake post-IPO. http://axios.link/BzGb
• IBEX Holdings, a Bermuda-based provider of outsourced customer support services, has filed for a $75 million IPO. It plans to trade on the Nasdaq under ticker IBEX, with Baird serving as lead underwriter. The company reports a $9 million net loss on $334 million in revenue for the fiscal year ending last June 30.
• Sunlands Online Education Group, a Beijing-based provider of online courses for professional qualifications, has filed for a $300 million IPO. It plans to trade on the NYSE under ticker STG, with Goldman Sachs (Asia) as lead underwriter. The company reports a $34 million net loss on $53 million in revenue for the second half of 2017.
https://www.axios.com/newsletters/axios-pro-rata-85168760-027c-40b3-8406-861114541c46.html?chunk=5#story5
Liquidity Events
• Nokia has acquired Unium, a Seattle-based maker of mesh WiFi for home networking services. Unium backers included SwiftSure Capital. http://axios.link/Oxgd
☕ Priveq and SEB Venture Capital have agreed to sell Crem International, a Swedish maker of coffee and expresso machines to end markets like hotels, to Welbilt (NYSE: WBT) for approximately $224 million in cash.
https://www.axios.com/newsletters/axios-pro-rata-85168760-027c-40b3-8406-861114541c46.html?chunk=6#story6
More M&A
• General Mills (NYSE: GIS) has agreed to buy Blue Buffalo Pet Products (Nasdaq: BUFF) for nearly $8 billion, or $40 per share (17.2% premium to last Thursday's closing price). http://axios.link/2o8p
• Tencent and JD.com each have acquired stakes – 6% and 5%, respectively, for a combined $257 million – in listed Chinese retail conglomerate Better Life. http://axios.link/zzzF
• Zurich Insurance (SWX: ZURN) has agreed to buy the Latin American business of QBE Insurance Group (ASX: QBE) for $409 million. http://axios.link/5USL
https://www.axios.com/newsletters/axios-pro-rata-85168760-027c-40b3-8406-861114541c46.html?chunk=7#story7
Fundraising
• Apollo Global Management is "winding down" its partnership with Dubai-based Frontier Management Group, which had been designed to help Apollo make its first Middle East Investments, according to Bloomberg. http://axios.link/WEKH
• Causeway Media Partners has closed its second fund with $211 million in capital commitments. The Boston-based firm makes growth equity and VC investments in sports media and sports tech companies.
• Quake Capital, a New York-based tech startup accelerator, is raising up to $25 million for its second VC fund, per an SEC filing. www.quakecapital.com
https://www.axios.com/newsletters/axios-pro-rata-85168760-027c-40b3-8406-861114541c46.html?chunk=8#story8
It's Personnel
• Ken DiPietro has joined Oak Hill Capital Partners as chief talent officer. He previously led HR for Biogen. www.oakhillcapital.com
https://www.axios.com/newsletters/axios-pro-rata-85168760-027c-40b3-8406-861114541c46.html?chunk=9#story9
Final Numbers: M&A predictions for H1 18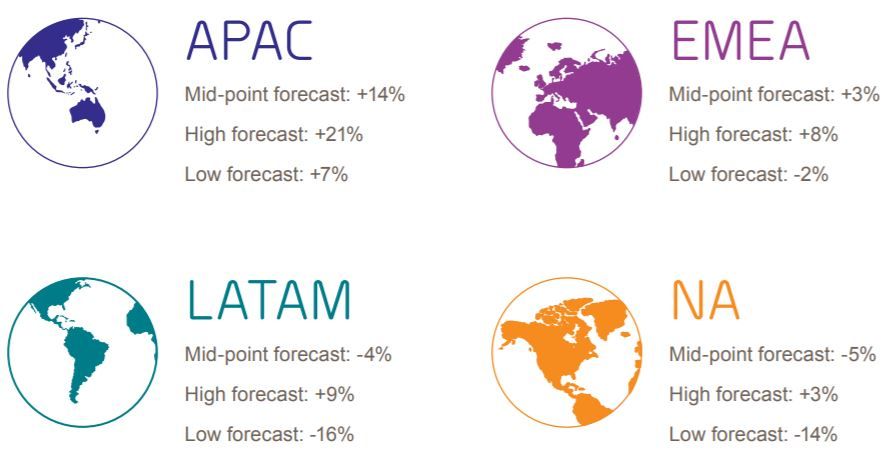 Source: Intralinks Deal Flow Predictor, which tracks global M&A sell-side mandates and deals reaching the due diligence phase prior to public announcement.