Axios Pro Rata
August 05, 2021
Hey there, you're back...
As usual, send me your thoughts and scoops 🍦 by hitting reply to this email at

[email protected]

or on Twitter at @imkialikethecar.
I've been keeping an eye on what's happening with the Chinese government's crackdown on various sectors and tech companies — do send me any thoughts and insights you have on any of this!
Top of the Morning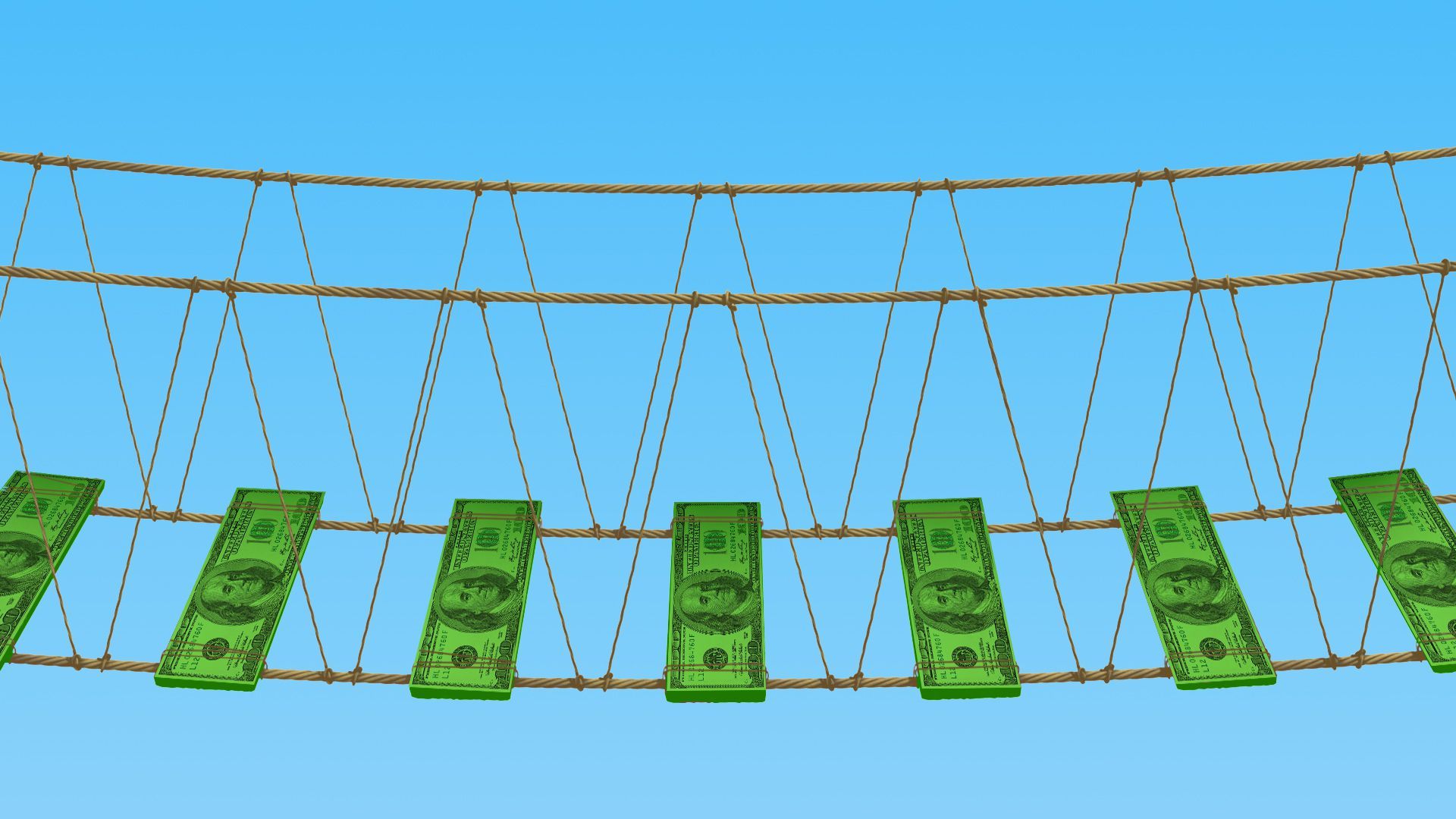 The largest LBO financing since the financial crisis is coming to a debt market near you. A bevy of banks made their initial pitch this week to sell investors part of a $15 billion loan backing the $34 billion buyout of medical supplies company Medline Industries, Axios' Kate Marino writes.
What's new: A banking group led by JPMorgan and Goldman Sachs asked a select group of high yield fund managers to buy a piece of the Medline debt commitment known as a "bridge loan," sources tell Axios. Investors were asked to make their decisions by Wednesday.
Why it matters: How things go with Medline will signal whether private equity sponsors can even pull off the kinds of massive deals that were more common prior to the financial crisis — since a large debt raise can be daunting and is one factor that can limit deal sizes.
And for the banks, offloading the commitments to investors helps them pare back the risk on their balance sheets and free up capacity to commit to even more deals in the LBO pipeline.
How it works: Banks don't always bother syndicating bridge exposure — but they almost always do for the larger deals.
The bridge exposure isn't funded debt — it's just a commitment to fund if needed — and the banks pay investors a fee for their trouble.
Between the lines: Bridge loans are temporary and will later be replaced with a permanent financing.
The success or failure of a bridge syndication offers the first clues as to what debt investors think of the deal. That's important, because if not enough investors buy into the permanent financing down the road, then the debt gets stuck on the banks' balance sheets.
The verdict? Medline — which is selling a majority stake to Blackstone, Carlyle and Hellman & Friedman — fits the bill of appealing to a wide audience of credit investors. It's a non-cyclical business with a reasonable amount of post-LBO debt relative to its earnings.
The banks are likely to launch syndication for the company's actual funded debt financing — $10.8 billion in secured debt and $4 billion in unsecured bonds — in September.
The bottom line: Private equity fundraising is on pace for a record year, according to PitchBook. Sponsors may face any number of challenges deploying the mountain of dry powder to gigantic deals — for now the debt market isn't one of them.
Also...
💸 The crypto industry has found potential heroes in Sens. Ron Wyden, Pat Toomey, and Cynthia Lummis, who have proposed an amendment to the infrastructure bill to narrow the scope of who would be subject to its reporting requirements.
Flashback: An initial version of the bill sought to raise $28 billion in taxes via new reporting requirement for crypto transactions, and expand who qualifies as a "broker."
The latter part has alarmed the industry, as it would force participants like miners and software developers to report information about others even if they're not their customers (not to mention that it would be technically unworkable).
A number of companies and industry players are really, really hoping the amendment makes into the bill.
🍔 Delivery deal: DoorDash is in talks to invest in Berlin-based, ultra-fast grocery delivery company Gorillas, Axios has learned (and the Financial Times first reported yesterday). 
Of note: A source tells Axios that the deal could give DoorDash the option to eventually acquire a controlling stake in Gorillas, suggesting the grocery delivery giant doesn't want to miss out on the latest trend in on-demand delivery.
The BFD
Moody's is acquiring climate and natural disaster risk modeling company RMS for about $2 billion from Daily Mail and General Trust.
Why it's the BFD: Modeling climate risk exposure is becoming critical for a growing number of industries, especially as extreme weather events are dramatically picking up in frequency and impact. Supply chain disruptions are of particular concern.
The bottom line: "As the impacts from climate change worsen, companies are being exposed to new risks that pose a threat to their bottom line. Incorporating climate risk information into ratings agencies like Moody's may help manage such vulnerabilities, while also helping the firm get ahead of anticipated SEC and other climate risk disclosure rules." — Andrew Freedman, Axios
Venture Capital Deals
• Hopin, a U.K.-based virtual event software company, raised $450 million in Series D funding led by Arena Holdings and Altimeter Capital, with Adams Street Partners, Untitled Investments, XN, Andreessen Horowitz, DFJ Growth, General Catalyst, GIC, IVP, Northzone, Salesforce Ventures, Slack Fund, Temasek and Tiger Global also participating. http://axios.link/qc6j
• Dataiku, a New York-based data management startup, raised $400 million in Series E funding at a $4.6 billion valuation led by Tiger Global, with ICONIQ Growth, CapitalG, FirstMark Capital, Battery Ventures, Snowflake Ventures, Dawn Capital, Insight Partners, Eurazeo, Lightrock and Olivier Pomel also participating. www.dataiku.com
• Human Interest, a San Francisco-based provider of SMB 401(k)s, has raised a $200 million round led by The Rise Fund and SoftBank Vision Fund 2, with Crosslink Capital, NewView Capital, Glynn Capital, U.S. Venture Partners, Wing Venture Capital, Uncork Capital, Slow Capital, Susa Ventures and others also participating. http://axios.link/3GQo
• Suma Brands, a Minneapolis-based e-commerce merchant consolidator, raised $150 million in funding led by Pace Capital and Material, with a credit facility led by i80 Group. http://axios.link/JxJy
• Yellow.ai, a San Francisco-based customer service software startup, raised $78.15 million in Series C funding led by WestBridge Capital, with Sapphire Ventures, and Salesforce Ventures. Lightspeed Venture Partners also participating. http://axios.link/SkNU
• Octane Lending, a New York-based lending startup for recreational purchases, raised $52 million in Series D funding at a valuation over $900 million led by Progressive Investment Company, with Valar Ventures, Upper90, Contour Venture Partners, Citi Ventures, Third Prime, Parkwood as well Gaingels and ALIVE also participating. www.octane.co
• ispace, a Japanese lunar lander company, raised $46 million in a Series C round led by Incubate Fund, with partnerships managed by Innovation Engine, funds managed by SBI Investment Co., Katsunori Sago, Aizawa Investments and funds managed by HiJoJo Partners and Aizawa Asset Management also participating. http://axios.link/QOwL
• Elroy Air, a San Francisco-based air cargo drone company, raised $40 million in a Series A from Marlinspike Capital, Prosperity7, Catapult Ventures, DiamondStream Partners, Side X Side Management, Shield Capital Partners, Precursor Ventures, and Lockheed Martin's VC arm also participating. http://axios.link/jJic
• Third Wave Automation, a Union City, Calif.-based industrial automation startup, raised $40 million in Series B funding led by Norwest Venture Partners, with Innovation Endeavors, Eclipse, and Toyota Ventures also participating.
• DayTwo, a Walnut Creek, Calif.-based nutrition company, raised $37 million led by Cathay Innovation and aMoon. www.daytwo.com
• Zeni, a Palo Alto-based financial services data provider for venture-backed startups, raised $34 million in a Series B led by Elevation Capital, with Think Investments and Neeraj Arora, Saama Capital, Amit Singhal, Sierra Ventures, Twin Ventures, Dragon Capital and Liquid 2 Ventures also participating. http://axios.link/LcIs
• Reserve Trust, a Denver-based business payments company, raised $30.5 million in Series A funding led by QED Investors, with FinTech Collective and Ardent Venture Partners also participating. http://axios.link/lPLp
• Buildots, an Israel- and U.K.-based construction technology firm, has raised $30 million in a Series B round led by Lightspeed Venture Partners, with TLV Partners, Future Energy Ventures, Tidhar Construction Group and Maor Investment also participating. http://axios.link/zFEH
• MakersPlace, a San Francisco-based NFT art marketplace, raised $30 million in Series A funding led by Bessemer Venture Partners and Pantera Capital, with Uncork Capital, Draper Dragon Digital Assets, 9Yards Capital, Next Play Ventures, Coinbase Ventures and Sony Music Entertainment also participating. www.makersplace.com
• Retain.ai, a San Francisco-based customer insights platform, raised $23 million Series A funding led by Emergence, with Baseline Ventures, Upside Partnership, and Afore Capital. www.retain.ai
• Sirona Medical, a San Francisco-based radiology IT provider, raised $22.5 million in Series A funding led by 8VC. www.sironamedical.com
• Ultrahuman, an Indian fitness startup, raised $17.5 million in new funding from Falcon Edge's AWI, Steadview Capital, Nexus Venture Partners, Blume Ventures, iSeed, Scott Schleifer, Sandeep Singhal, Kunal Shah, Sujeet Kumar, Deepinder Goyal, Gunjan Patidar, Gaurav Munjal, Revant Bhate, Mohit Gupta, Vikram Dhingra and Roman Saini. http://axios.link/SvlO
• Lucid Lane, a Los Altos, Calif.-based provider of telehealth substance-use disorders, raised $16 million in Series A funding led by Accel with participation from Battery Ventures, AME Cloud Ventures, Morado Ventures and strategic angel investors. www.lucidlane.com
• Villa, a San Francisco-based accessory dwelling unit startup, raised $15 million from Atomic. http://axios.link/lvja
• Wildfire Systems, a Solana Beach, Calif.-based fintech, has secured $15 million in Series A funding led by TTV Capital and QED Investors, with B Capital, the George Kaiser Family Foundation and Daher Capital, Mucker Capital, Bonfire Ventures, Moonshots Capital and BAM Ventures also participating. www.wildfire-corp.com
• Eyevensys, a Paris, France and Cambridge, Mass.-based biotech company has closed a Series B Plus funding round for $12 million led by Korea Investment Partners. http://axios.link/H6Z1
• Loship, a Vietnamese on-demand e-commerce platform, has raised $12 million in pre-Series C funding led by BAce Capital and the direct investment unit of Sun Hung Kai & Co Limited. http://axios.link/8laB
• Naked, a South African insurance technology provider, raised $11 million funding led by Naspers. http://axios.link/ycJa
• Caju, a Brazilian corporate benefits startup, raised $8.65 million (R$45 million) in series A funding led by Valor Capital Group and Caravela Capital and co-led by Volpe Capital, with participation from Picus Capital, FJ Labs and Clocktower Technology Ventures. http://axios.link/guUh
• Correlated, a New York-based maker of sales software, raised $8.3 million in seed funding from NextView Ventures, Harrison Metal, Apollo Projects, Brian Long, Andrew Jones, Ben Darnell and Pete Kazanjy. http://axios.link/AKqp
• MotoRefi, an Arlington, Va.-based auto loan refinancing startup, raised $5 million in funding from Curql Fund. www.motorefi.com
• HeyRenee, a Los Angeles-based health concierge platform launching next year, raised $3.8 million led by Quiet Capital, with Mucker Capital, Fika Ventures, Tau Ventures, Global Founders Capital and SaaS Venture Capital also participating. ww.heyrenee.co
• YELA, an app for custom celebrity videos, raised $2 million in new funding led by Justin Mateen and Sean Rad, with Graph Ventures, Samos Fund and others also participating. http://axios.link/UAJo
• Equality Check, a Norwegian crowd-sourced employee review service, raised €1.25m in seed funding led by Alliance Venture, with Antler also participating. www.equalitycheck.it
• Brandless, a Draper, Utah-based direct-to-consumer e-commerce startup, raised $118 million in equity and debt funding led by Clarke Capital Group, with Keystone National Group as the lender. http://axios.link/YC7F
Private Equity Deals
• Real Madrid is opposing La Liga's new $3 billion deal with CVC Capital Partners for a stake in its broadcasting and sponsorship rights. A deal could still go through without unanimous support from the league's clubs. http://axios.link/2hgA
• Morgan Health invested $50 million in Vera Whole Health, a Seattle-based primary care company backed by CD&R. www.verawholehealth.com
• Apex Group acquired Greenough Consulting Group, a Burlingame, Calif.-based provider of back office services for VC and PE firms. www.greenoughgroup.com
• Cressey & Co. invested in Home Care Pulse, a Rexburg, Idaho-based home care software company. www.homecarepulse.com
• CGI Merchant Group, LLP has acquired the hotel complex formerly known as The Celino South Beach and will reopen it this fall under Hilton's Curio Collection. www.cgimg.com
• WM Partners has agreed to invest in Raw Sugar, an aspirational lifestyle brand. www.wmplp.com
• BlackSand Capital has closed on the acquisition of Waikiki Galleria Tower for $270 million. www.blacksandcapital.com
Public Offerings
• IDW Media Holdings, a publisher of comic books and graphic novels, raised $9 million by offering 2.5 million shares at $3.60. http://axios.link/I64b
• WCG Clinical, a Princeton, N.J.-based company that provides ethical reviews and other clinical trial services for biopharma, postponed its IPO on Thursday. http://axios.link/hTcr
• Weber, an outdoor grilling company, raised $250 million by offering 17.9 million shares at $14, below its range of $15–$17. It offered 29 million fewer shares than anticipated. http://axios.link/2kCl
• Orange County Bancorp, a New York-based bank, raised $34 million by offering 1 million shares at $33.50. It offered 0.1 million more shares than anticipated. http://axios.link/I6Wt
• European Wax Center, a franchised chain of hair removal salons, raised $180 million by offering 10.6 million shares (15% secondary) at $17. http://axios.link/c7xi
SPAC Stuff
• Achari Ventures Holdings I, a blank check company backed by Achari Ventures targeting the cannabis industry, filed to raise up to $100 million in an IPO. http://axios.link/Aqci
• Gladstone Acquisition, a blank check company targeting the farming and agricultural sectors, raised $100 million by offering 10 million units at $10. http://axios.link/ujwT
Liquidity Events
• Bayer AG has acquired Vividion Therapeutics from Versant Ventures for $1.5 billion upfront and up to $500 million in potential future milestone payments. www.versantventures.com
More M&A
• LINQ, a K-12 education software company has acquired Alio and eGrants, makers of school administration and grants management software. www.linq.com
• FiscalNote, has acquired Equilibrium, a Singaporean provider of Environmental, Social, and Governance (ESG) management automation software. http://axios.link/oAVY
• MPE Partners has acquired Sports Molding, a Clearfield, Utah-based portfolio company of Sage Park. www.mpepartners.com
• Foot Locker has agreed to acquire Eurostar, a West Coast-based specialty retailer, from Riata Capital Group for $750 million. http://axios.link/rEM7
Fundraising
• Baleon Capital, a Miami-based venture capital fund, has closed its first fund of $10 million to invest in pre-Series A and Series A companies in the U.S. focused on health and medical care. http://axios.link/fMiN
• Foothill Ventures, previously named Tsingyuan Ventures, has raised a $100 million fund. http://axios.link/rOxg
It's Personnel
• Blackstone has hired Ramzi Ramsey and Mike Kirkman as managing directors focused on technology and health care investments, respectively. Ramsey was previously at SoftBank's Vision Fund, while Kirkman came from GI Partners. https://www.blackstone.com/
• Lerer Hippeau has hired Jonathan Jameson as head of investor relations. He was previously managing director at GCA Advisors. It's also hired Mendy Yang (ex-Soma Capital) and Robert Li (ex-Draper Dragon Fund) as associates. https://www.lererhippeau.com/
Final Numbers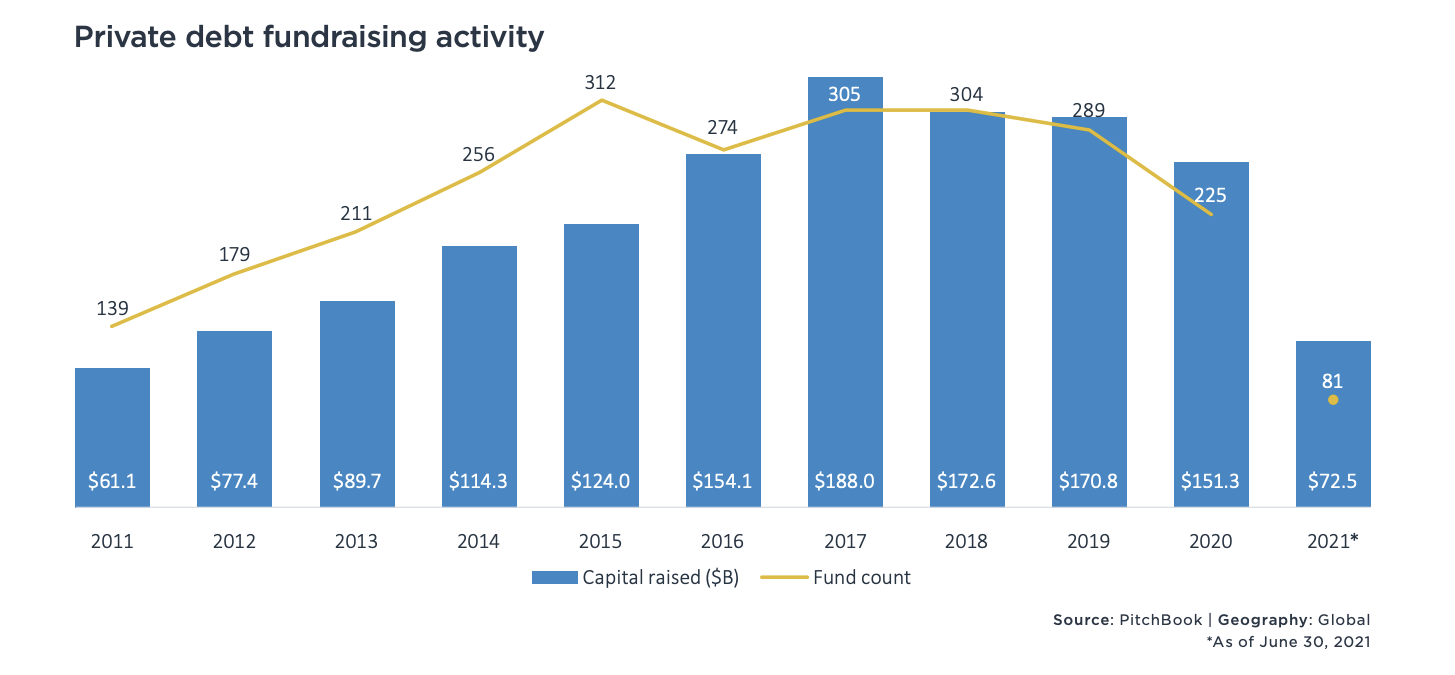 🙏 Thanks for reading Axios Pro Rata! Please ask your friends, colleagues and debt investors to sign up.