Axios Pro Rata
February 21, 2018
Welcome back, readers. Once again, a reminder to send me your delicious scoops and tips at [email protected] or find me on Twitter at @imkialikethecar.
Hot event alert: RSVP to our 2/26 event in NYC for interviews with NBA star Draymond Green, BBG Ventures' Susan Lyne, JPMorgan's Jennifer Piepszak, and Equinox CEO Harvey Spevak.
Top of the Morning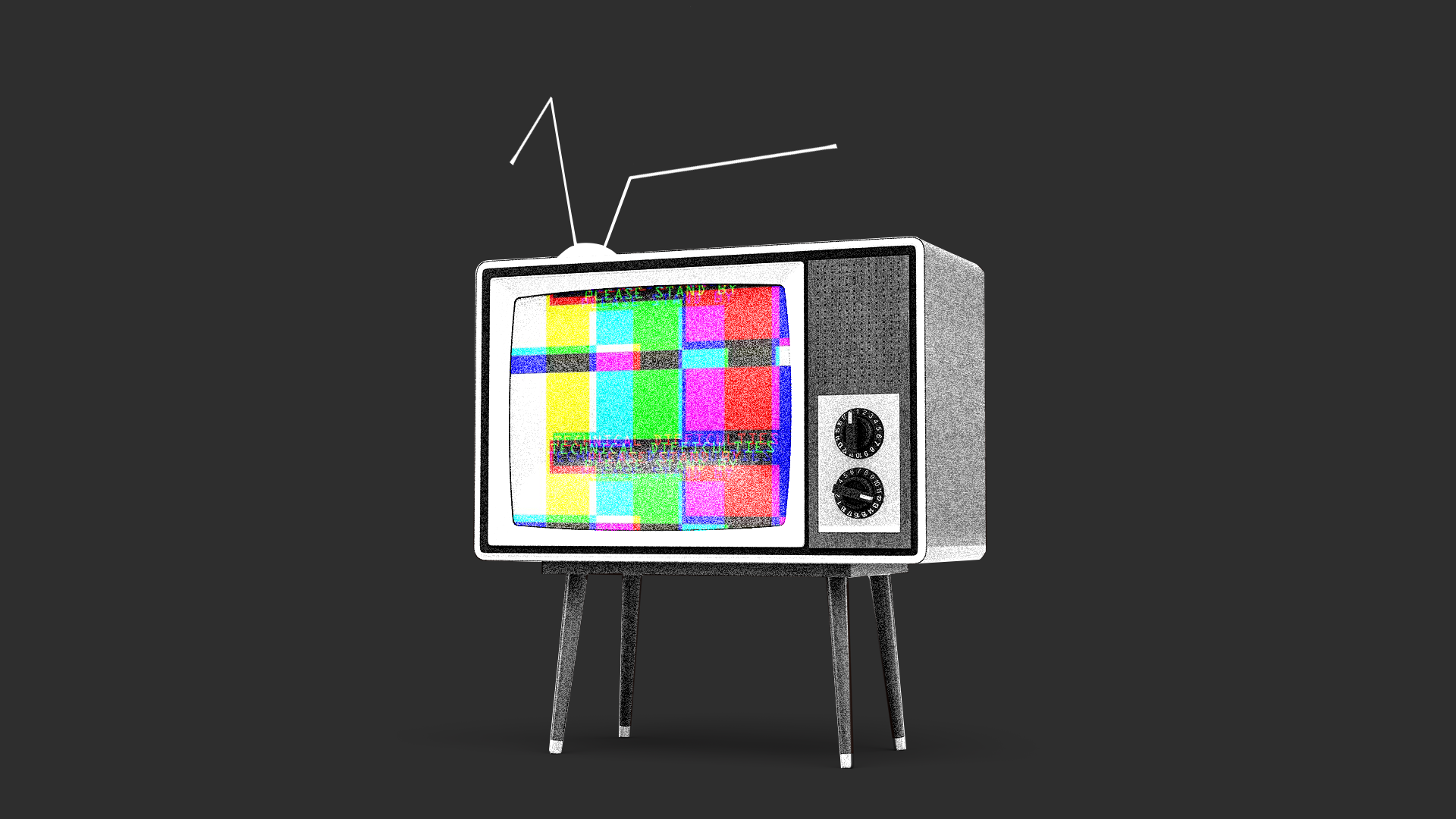 AT&T's proposed $85 billion purchase of Time Warner took another turn yesterday. A federal judge hearing the Justice Department's lawsuit to block the deal denied a request by the telecom giant to disclose communications between Justice Department officials, including Attorney General Jeff Sessions, and the White House about the deal.
Why it matters: The ruling is a blow to AT&T's attempt to show that the lawsuit to block the deal is politically motivated by President Trump's antipathy for CNN, which Time Warner owns. AT&T says it wasn't asked to offload any assets as part of the deal until after Trump took office.
What they're saying: "We respect the judge's decision and look forward to the upcoming trial," said Dan Petrocelli, who is leading AT&T and Time Warner's defense in the case, in a statement.
At a hearing on Friday, a Justice Department lawyer said that AT&T's argument for the documents "didn't make sense."
Go deeper: Our report from the courtroom on Friday, when DOJ and AT&T presented their arguments.
Fund scoop: Niv Dror, who joined AngelList through its acquisition of Product Hunt in 2016, is raising a small early-stage fund focused on consumer products, multiple sources tell Axios. Dror declined to comment.
The fund will raise at least $1 million, though one source says it could go up to $2-3 million.
Like Product Hunt colleague Ryan Hoover's own VC fund, Dror's will be managed on the back-end by AngelList.
Same old story: Yesterday, I grabbed coffee with Day One Ventures founder Masha Drokova, and heard a familiar—and still disappointing—story: While raising her fund, she was told by prospective investors that she should get a male co-founder.
She initially considered the suggestion, she told me, before remembering it's rooted in sexism.
Softbank $$$: Softbank's Vision Fund is in early talks to raise additional funds from Bahrain's sovereign wealth fund, Mumtalakat, the latter's CEO told Reuters.
The Persian Gulf has been a major source of funds for the Vision Fund: Public Investment Fund, Saudi Arabia's main sovereign wealth fund, and Abu Dhabi's Mubadala, are already investors.
And it's not the only one visiting the region's investors—funds focused on tokens and cryptocurrencies have also been fundraising in the area, I'm told.
Unicorn stampede: We're not even two months into 2018 and yet, seven startups have already seen their private valuations cross the $1 billion mark—earning "unicorn" status—according to Pitchbook. Last year: 53. The word "overvalued" comes to mind…
The BFD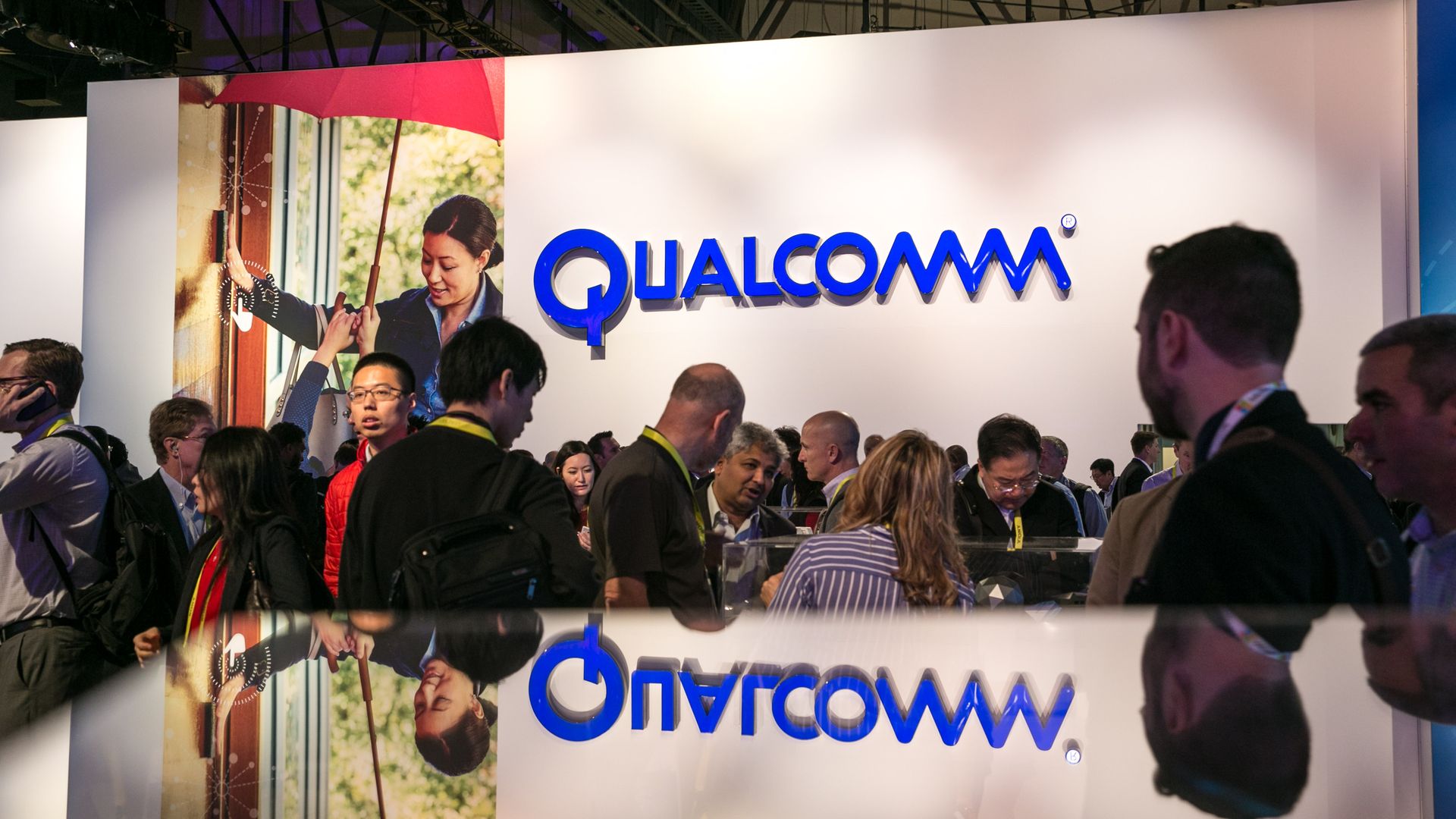 Broadcom has adjusted its takeover offer for Qualcomm to $79 per share, down from the its "best and final" bid of $82. The move is a response to Qualcomm's announcement yesterday it would pay $127.50 a share for NXP, up from the $110 it had offered.
Why it's the BFD: Broadcom and Qualcomm's takeover dance has taken a dramatic turn for what should have been a boring transaction between two chip companies.
Bottom line: "Broadcom has long said its acquisition of the San Diego-based chipmaker is contingent on Qualcomm buying NXP at the previously agreed price, saving a large amount of cash Broadcom could hypothetically use for its own purposes once the acquisition goes through... Qualcomm raised its NXP bid to secure support from activist investors who have piled into NXP and demanded a higher sale price." — Bloomberg.
Venture Capital Deals
• Moovit, an Israeli maker of a transportation app, has raised $50 million in Series D funding led by Intel Capital, with participation from Sequoia, BMW iVentures, NGP, Sound Ventures, BRM, Gemini, Vaizra, Vintage, and Hanaco. http://axios.link/fQSW
• Vectra, a San Jose, Calif.-based cybersecurity startup, has raised $36 million in Series D funding led by Atlantic Bridge, with participation from the Ireland Strategic Investment Fund, Nissho Electronics Corp., Khosla Ventures, Accel Partners, IA Ventures, AME Cloud Ventures, DAG Ventures and Wipro Ventures. www.vectra.ai
• FourKites, a Chicago-based make of supply chain management software, has raised $35 million in Series B funding. August Capital led the round, with participation from Bain Capital Ventures and Hyde Park Venture Partners. http://axios.link/7XWI
• DecaWave, an Irish fabless semiconductor company, has raised $30 million in funding led by Atlantic Bridge Ventures, with participation from the China Ireland Growth Technology Fund, ACT Venture Capital, and ZZ Ventures.
• Kidaptiv, a Mountain View, Calif.-based maker of adaptive learning software, has raised $19.1 million in Series C funding led by Formation 8 and Korean education company Woongjin ThinkBig. http://axios.link/Fuut
• Prophesee, a Paris-based machine vision startup, has raised $19 million in Series B funding led by an undisclosed investor, with participation from 360 Capital Partners, Supernova Invest, iBionext, Intel Capital, Renault Group, and Robert Bosch Venture Capital, according to Tech.eu. http://axios.link/QAyn
• Greenlight Financial Technology, an Atlanta-based maker of a smart debit card for kids, teens, and college students, has raised $16 million in Series A funding led by TTV Capital with participation from New Enterprise Associates, Relay Ventures, SunTrust Bank, Ally Financial, nbkc bank, Canapi, and the Amazon Alexa Fund. www.greenlightcard.com
• Zagster, a Cambridge, Mass.-based bike-share service, has raised $15 million in new funding led by Edison Capital Partners. www.zagster.com
• Morphisec, and Israel-based cybersecurity startup, has raised $12 million in Series B funding from Orange Digital Ventures, Jerusalem Venture Partners, General Electric, and Deutsche Telekom. www.morphisec.com
• Tunity, a New York-based live audio service for television content, has raised $12 million in Series A funding. Investors include former Morgan Stanley CEO John Mack and WeWork CEO Adam Neumann. www.tunity.com
• Fever Labs, a New York-based maker of an event discovery app, has raised $11.7 million in new funding, according to an SEC filing. www.feverup.com
• Gabi, a San Francisco-based insurance shopping services, has raised $9.5 million in Series A funding led by Canvas Ventures, with participation from Correlation Ventures, Northwestern Mutual Future Ventures, Securian Ventures, A.Capital Ventures and Project A. www.gabi.com
• Dover Microsystems, a Waltham, Mass.-based cybersecurity company, has raised $6 million in seed funding. Hyperplane Venture Capital led the round with participation from Draper, Qualcomm Ventures and the Hub Angels Investment Group. www.dovermicrosystems.com
• Anyfin, a Stockholm-based loan refinancing startup, has raised $5.9 million (€4.8 million) in Series A funding led by Accel and Northzone, with participation from Global Founders Capital and angel investors. http://axios.link/IpTj
• Thirdpresence, a Helsinkin-based A.I. programmatic video advertising company, has raised $2.4 million in seed funding from Inventure, Tesi, and existing investors. www.thirdpresence.com
Private Equity Deals
• Rhone Capital agreed to buy Fogo de Chão (NASDAQ: FOGO), a Dallas-based Brazilian steakhouse chain, in a deal valued at $560 million. Credit Suisse and Wells Fargo Bank, National Association provided financing. www.fogodechao.com
• Behrman Capital has acquired Corfin Industries, a Salem, N.H.-based provider of microelectronic component preparation services. www.corfin.com
🚑Water Street Healthcare Partners and JLL Partners have agreed to acquire Dohmen Life Science Services, a Milwaukee-based provider of operations services to biopharma and medical device companies, from The Dohmen Company. www.dlss.com
• PWP Growth Equity and RedHawk Investment have invested an undisclosed amount into 360Training, an Austin, Texas-based provider of online training courses for regulated industries. www.360training.com
• Orient Hontai Capital, a Chinese private equity firm, has agreed to buy a 53.5% stake in Imagina Media Audiovisual, a Spanish media company, valuing the target company at an enterprise value of €1.9 billion (US$2.34 billion). http://axios.link/CN5I
• Leeds Equity Partners is investing in Endeavor Schools, a Miami-based owner and operator of 37 private K-12 schools in the U.S. www.endeavorschools.com
• Cathay Capital MidCap Fund is buying a majority of stake in E. WINKEMANN, a German auto supplier. Financial terms weren't announced. Equistone Partners Europe will retain a stake along with company management. www.winkemann.de
Public Offerings
• Deutsche Bank (NYSE: DB) plans to debut an IPO of its asset-management arm, DWS, for Monday next week, according to Reuters. It could list on the Frankfurt exchange as early as March 19. Deutsche Bank is planning to offer 25% of existing DWS shares for an expected 1.5 billion to €2 billion ($1.85 billion to $2.47 billion). http://axios.link/KNnd
• Opes Acquisition, a Mexico-based blank check company formed by Axis Capital Management to acquire a Mexican business, has filed for an $100 million IPO. It will offer 10 million units at a price of $10. At that price, Opes Acquisition would command a market value of $129 million. Each unit consists of one share of common stock and one warrant exercisable at $11.50. It plans to list on the Nasdaq under the symbol OPESU, with EarlyBirdCapital is the sole bookrunner on the deal. www.axiscapital.com.mx/eng
• Tiberius Acquisition, a Metairie, La.-based blank check company formed to acquire a middle-market insurance business, filed for a $150 million IPO. It will offer 15 million units at a price of $10. At that price, Tiberius Acquisition would command a market value of $188 million. Each unit consists of one share of common stock and one warrant to purchase one share of common stock. It plans to list on the Nasdaq under the symbol TIBRU, with Cantor Fitzgerald and Dowling & Partners are the joint bookrunners on the deal.
Liquidity Events
• Xerox Corp shareholders Carl Icahn and Darwin Deason said Tuesday that the company should sell itself to one of its rivals or a private equity firm, opposing a potential deal with Fujifilm, according to Reuters. http://axios.link/jtPN
More M&A
• S&P Global (NYSE: SPGI), a provider or markets data and analytics, has agreed to set to acquire Panjiva, a New York-based provider of supply chain data. www.panjiva.com
• The Adecco Group, a Swiss human resources services firm, has acquired Vettery, a New York-based recruiting startup, for just over $100 million, according to TechCrunch. http://axios.link/hBcz
• Oracle has acquired Zenedge, an Aventura, Fla.-based cybersecurity solutions provider. www.zenedge.com
• Bosch has acquired Splitting Fares, a Detroit-based startup that provides ride-sharing platforms. www.splt.io
Fundraising
• EQT is seeking 10.75 billion euros ($13.2 billion) for a new buyout fund, according to the Financial Times.
• TechOperators Venture Capital, an Atlanta-based venture capital firm, has raised $40.2 million toward a $100 million third venture fund, according to an SEC filing. www.techoperators.com
It's Personnel
• Amy Errett has joined True Ventures as a venture partner. Erret will remain CEO of Madison Reed, a San Francisco-based hair color company. http://axios.link/r9h8
• Jeff Schumacher is stepping down as CEO of BCG Digital Ventures and will become non-executive chairman of the firm. www.bcgdv.com
• Nicholas Leiby has joined Weinberg Capital Group as director. He was previously vice president at Resilience Capital Partners. www.weinbergcap.com
Final Numbers