Greetings from LAX. Great meeting so many of you at Upfront Summit over the past few days, and loved getting feedback on the newsletter and podcast. Hope to see the rest of you somewhere soon. Here we go...
Top of the Morning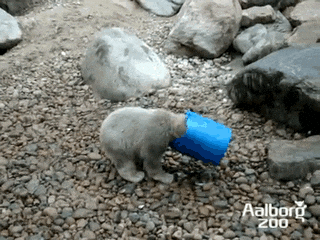 Venture capital is about to get its own bucket challenge, in the form of unicorn IPOs.
For years now, growth equity valuations have been decoupled from the public markets. Not just on a longer lag, but totally untethered. Even that listed SaaS slump from a few years back didn't really make a dent on relevant valuations for Series C-Series Z rounds.
Part of the reason is that private investors haven't gotten a real report card on the unicorn phenomenon and, in particular, the mega-unicorn class. IPOs have been few and far between, with companies like Snap, DropBox and Spotify viewed as one-offs that should be viewed on their individual merits or demerits — not as reflections on the broader cash surge.
But that will change this year, with IPOs being prepped for Uber, Lyft, Slack, Peloton, Airbnb and more. That's a bucket.
If this bucket, on average, trades above its last private valuations, then it's validation for the mega-unicorn phenomenon. And vice versa.
Not only will it make or break existing funds, but it will likely determine how many zeros are added to new checks going forward.
• Corporate VC: WarnerMedia Investments (fka Time Warner Investments) is winding down, Axios has learned.
This is the group formerly known as Time Warner Investments, whose portfolio companies have included AdMeld, FanDuel and Glu Mobile.
The move, which has not been publicly announced, reflects changing priorities at Time Warner following its acquisition by AT&T.
Managing director Allison Goldberg has already left, while fellow managing director Scott Levine is expected to leave later this month. Expect portfolio board seats to be transitioned to others within the AT&T/Time Warner universe.
🏈 🎧 Pro Rata Podcast: Our new episode focuses on the Super Bowl, and I'm joined by Axios Sports editor Kendall Baker. Listen here.
The BFD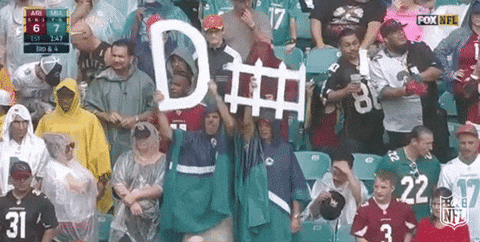 World First, a British money transfer and currency exchange company backed by FTV Capital, is shutting its longstanding U.S. operations to defend against possible regulatory challenges to a planned £700 million takeover by China's Ant Financial.
Why it's the BFD: Because such extreme measures could become the new normal for non-U.S. companies seeking acquisition by Chinese tech giants.
Bottom line: "The decision comes almost exactly a year after Ant Financial, the digital payments affiliate of Chinese e-commerce giant Alibaba, was forced to abandon a proposed $1.2 billion proposal to buy MoneyGram, a U.S. money transfer business." — Nicholas Megaw & Louise Lucas, FT
Venture Capital Deals
• Go-Jek, an Indonesian ride-hail company, raised around $1 billion in a round co-led by return backers Google, JD.com and Tencent, per Reuters. http://axios.link/8YBk
• Guardsquare, a Belgium-based mobile app security company, raised $29 million from Battery Ventures. http://axios.link/6xTh
• Ironclad, a San Francisco-based contract management platform, raised $23 million in Series B funding. Sequoia Capital led, and was joined by Accel and YC. http://axios.link/8Fgu
🚑 Magnolia Medical Technologies, a Seattle-based blood collection startup, raised $20 million. RTW Investments led, and was joined by return backers HealthQuest Capital, SightLine Partners and Canepa Healthcare. http://axios.link/QXCS
• Fore Coffee, an Indonesian on-demand coffee startup, raised $8.5 million from East Ventures, SMDV, Pavilion Capital, Agaeti Venture Capital and Insignia Venture Partners. http://axios.link/aCtU
• GoCo, a Houston-based HR and benefits platform, raised $7 million in Series A funding. ATX Seed Ventures led, and was joined by UpCurve. www.goco.io
• 720 Degrees, a Finland-based climate analytics startup, raised €2.9 million from Pi Labs, J&T Ventures and Tekes. http://axios.link/IxTg
Private Equity Deals
• Bridgepoint is seeking a buyer for French investment manager Primonial, which could fetch around €1.5 billion, per the FT. Expected suitors reportedly include BC Partners, CVC Capital Partners, Eurazeo and KKR. http://axios.link/6g7Y=
• The Carlyle Group acquired a majority stake in SERgroup, a German provider of enterprise content management software. http://axios.link/sAc1
• Duff & Phelps, a portfolio company of Permira, agreed to buy Prime Clerk, a New York-based claims and noticing administrator that had been backed by The Carlyle Group. www.primeclerk.com
• First Reserve is among those circling the flow-control unit of energy engineering company Weir Group, which could fetch around £300 million, per Reuters. http://axios.link/eaUM
• Getty Images, a New York-based visual communications company, raised $100 million in new equity funding from the controlling Getty family and Koch Equity Development. http://axios.link/mlb2
• Permira agreed to buy supermarket sushi provider Hana Group from TA Associates. http://axios.link/wYyF
Public Offerings
• Gores Metropoulos, a blank check acquisition company formed by private equity firm Gores Group and Dean Metropoulos, raised $375 million in its IPO. It will trade on the Nasdaq (GMHIU), while Deutsche Bank was lead underwriter.
⛽ New Fortress Energy, an owner of LNG liquefaction and regasification facilities owned by Fortress Investment Group, raised $280 million in its IPO at a $2.3 billion initial market cap. Shares finished down 6.6% on its first day of trading. It trades on the Nasdaq (NFE).
• Nexi Group, an Italian payment services company backed by Advent International, Bain Capital and Clessidra, picked bankers for a Milan IPO that could raise around €2 billion later this year, per Bloomberg. http://axios.link/hgyA
More M&A
• Shandong Ruyi Group of China closed its $2 billion purchase of the maker of Lycra from Invista, a subsidiary of Koch Industries. http://axios.link/kaTn
• Symrise of Germany agreed to buy Springfield, Mo.-based pet food ingredients company ADF/IDF for $900 million. http://axios.link/HNzy
Fundraising
• BBG Ventures, a New York venture firm focused on female entrepreneurs, is raising a fund that will no longer count AOL as its sole limited partner, Axios has learned.
• Cranemere Group, a UK-based long-hold private equity firm led by Jeffrey Zeints, raised around $1.5 billion, per PE International. http://axios.link/Hfcl
• Elliott Management, typically an activist hedge fund manager, is seeking $2 billion for a take-private buyout fund, per the WSJ. http://axios.link/cWFZ
• Kleiner Perkins Caufield & Byers raised $600 million for its new early-stage fund. http://axios.link/GUWZ
• Partech International raised €125 million for an Africa-focused VC fund. http://axios.link/TXXf
It's Personnel
• Jake Ellowitz and Brendan Moore, former data scientists at Social Capital, have joined Tribe Capital, the VC firm formed by ex-Social Capital partners, Axios has learned.
• Sarah Lubman is leaving Brunswick after 14 years to joined SoftBank as a partner of communications.
• Markus Noe-Nordberg joined H.I.G. Capital as a managing director and head of Europe mid-market private equity. He previously was a founding partner of Pamplona Capital. www.higcapital.com
Final Numbers: Jobs Friday
I know the two words that some of you expect me to write here. But that's proven unlucky this season. So let's check back on Monday. Have a great weekend!