Axios Pro Rata
March 17, 2020
Top of the Morning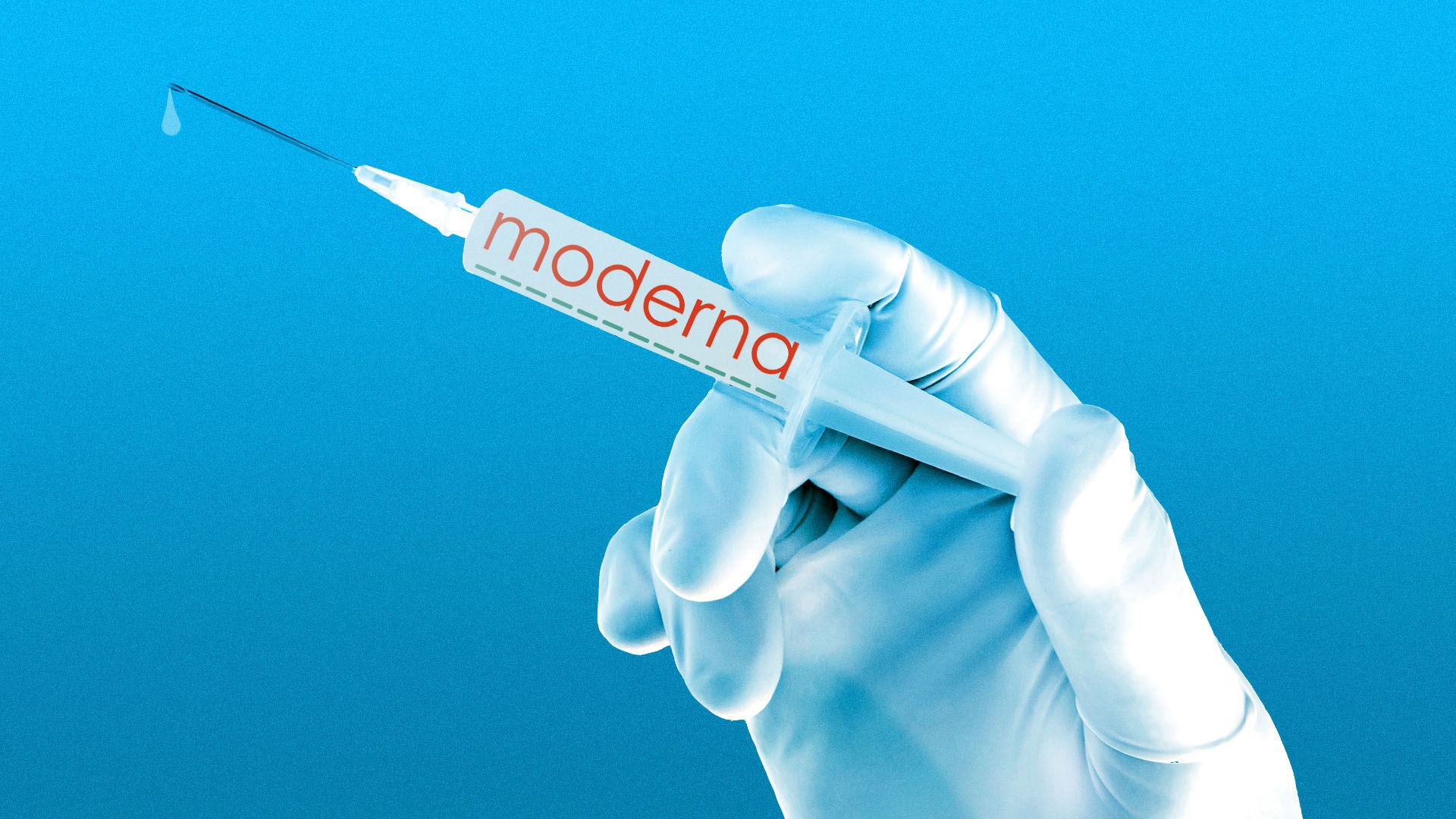 The first U.S. clinical trial for a novel coronavirus vaccine began yesterday, based on a formulation selected by Moderna Therapeutics and the National Institute of Allergy and Infectious Diseases (NIAID).
Moderna was the first biotech unicorn, valued by venture capitalists at $3 billion in early 2015, before later going public in the largest-ever IPO for a development-stage biotech.
We wanted flying cars, but instead we maybe got a civilization-saver.
Moderna wasn't just a VC-backed startup. It was a VC-created startup, inside an incubator program run by Cambridge, Mass.-based Flagship Pioneering. It didn't even have a name for the initial nine months of its life, just a project number.
Here's the basic concept, as I wrote in 2015 for Fortune:
Moderna's core technology is designed to help people make medicines within their own cells, rather than create something in a lab which patients need to ingest or inject (i.e., the way other biotech works). It does so by injecting messenger RNA into the body, and then that mRNA stimulates the person's cells to create the needed therapeutic proteins. Patient, heal thyself. Equally important, Moderna claims that its mRNA design is able to evade the typical human immune response that has felled past mRNA efforts.
Not only does this open up a massive number of therapeutic possibilities, but it also could make Moderna's products significantly faster to test and cheaper to buy. Namely because it can use common mRNA manufacturing facilities and processes to create the mRNA that can be used for all sorts of indications, rather than having to create discrete ones for each new candidate (as is typically done today).
Noubar Afeyan, Flagship's founder and a Moderna board member, tells me that the "faster to test" part is a big reason why the company was able to already push its vaccine into Phase 1 clinical trials. He also believes that, if proven safe and effective, it could hit the market sooner than would other, more traditionally developed vaccines (even after adjusting for government fast-tracking).
Caveat: Moderna hopes that the trials, which are being run by the NIH, could reach Phase 3 by the fall. If all endpoints are met, that could mean a vaccine by this time next year.
Moderna had been collaborating for several years with NIAID on developing coronavirus vaccines, and even had been preparing for a 2020 "pandemic test" whereby it would see how quickly it could design, develop, and mass manufacture a global vaccine.
All of that changed in early January, when Chinese authorities disclosed the genetic code for this new coronavirus.
Moderna refocused all of its coronavirus work toward COVID-19, with CEO Stéphane Bancel telling Axios: "Everything else would be a disruption and waste of time."
Within just a few days, Moderna had designed a vaccine on its computers, without access to the virus itself.
The bottom line: Moderna is not the only company working on a vaccine. Just today came reports that Pfizer is in talks with Germany's BioNTech about a joint development deal, and some biotechs are testing vaccines previously developed and approved for other diseases (including alt coronavirus strains). But Moderna's candidate is the first to clinical trials, and serves as a reminder that not all unicorns were founded to help millennials do errands their moms used to do for them.
The BFD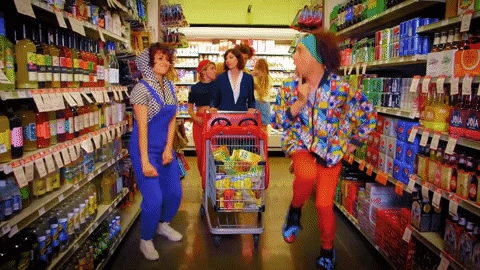 Walmart (NYSE: WMT) received several first-round bids for a majority stake in the British supermarket chain Asda, which could fetch at least £7 billion, per Bloomberg. Suitors are Apollo Global Management, Lone Star Funds and TDR Capital (paired with EG Group).
Why it's the BFD: This is a big test of whether private equity can still secure large debt financing packages at attractive rates.
Backstory: Asda and rival Sainsbury's last year tried to merge, but were blocked by U.K. competition regulators. Walmart subsequently considered a public listing, but seems to have instead settled on a sale process.
The bottom line: "U.K. grocers are facing surging demand from shoppers stockpiling essential items. That's made them a bright spot in the consumer
industry, which overall has been hurt as the coronavirus outbreak leads
to shop closures and less foot traffic. Still, the high demand for
everyday goods is putting immense pressure on supply chains, and over
the weekend some of the country's largest supermarket chains published a
letter in national newspapers asking consumers to stop stockpiling." — Bloomberg
Pro Rata for Kids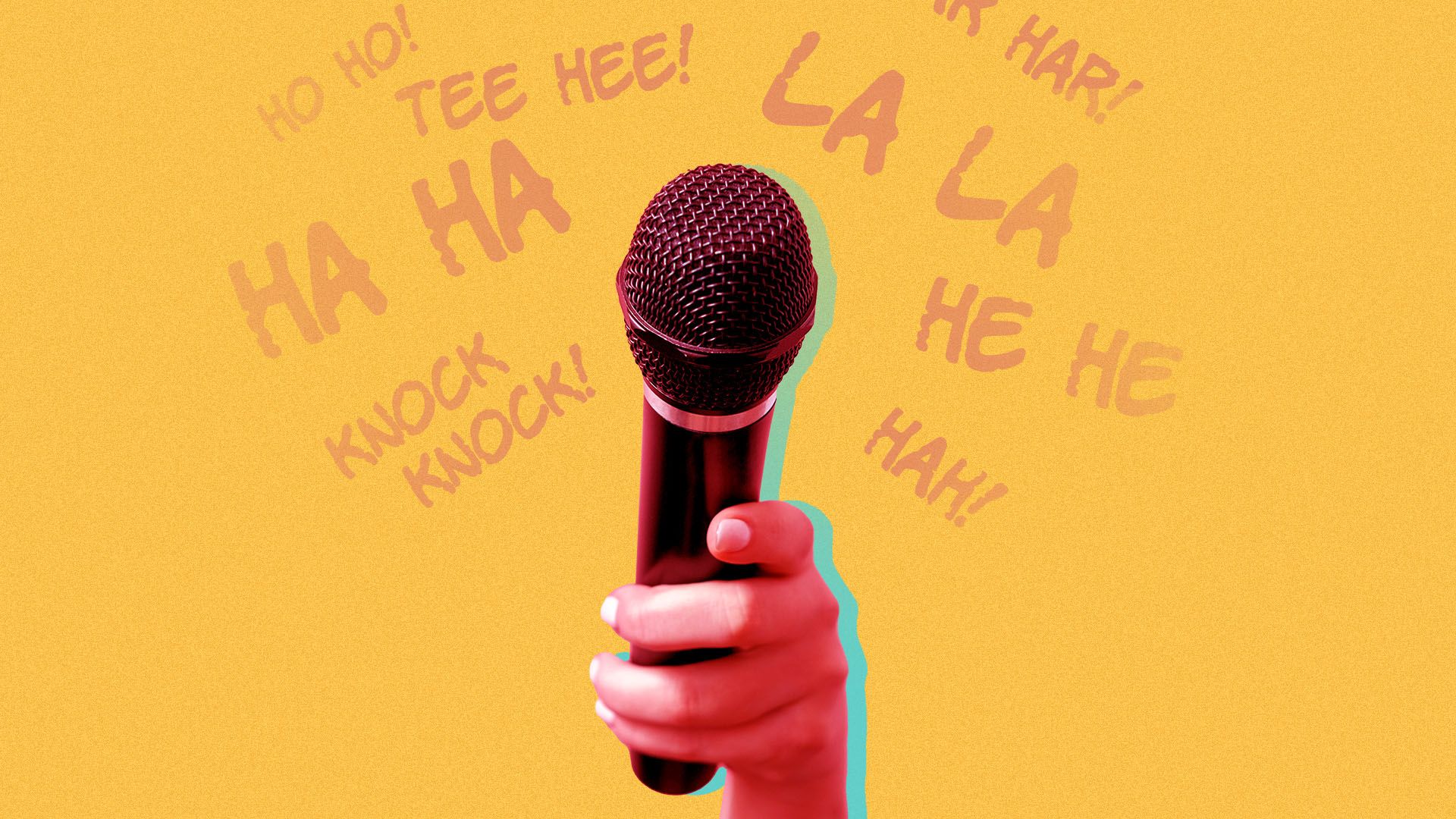 Yesterday I asked you to help build a joke book for our kids, so many of whom are stuck at home for the foreseeable future (while we simultaneously try to work). And you delivered!
******
Today's project: Ask your kids to "make a coronavirus" out of stuff they can find around the house. Please send in photos of their creations, which I'll then share later this week.
Here's an example, built by Huck and Mariko Prazar: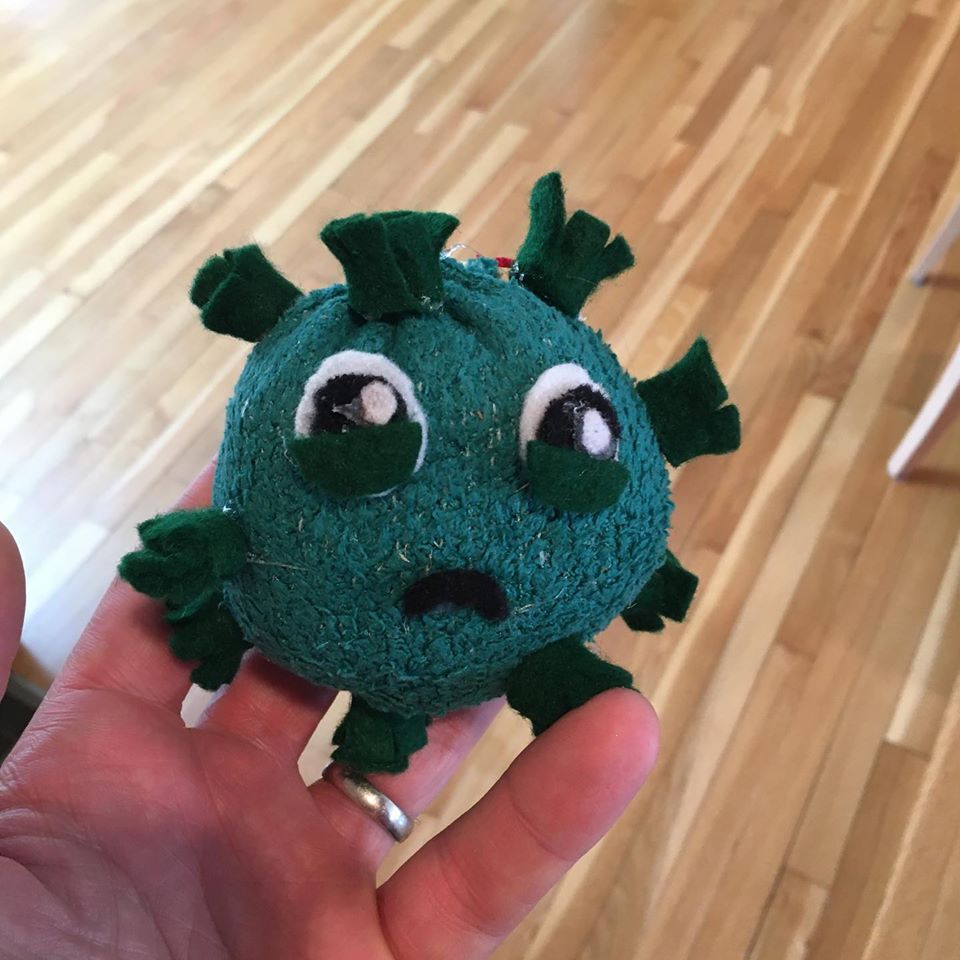 Venture Capital Deals
• Gojek, a Southeast Asia-focused ride-hail company, said it has raised $1.2 billion in new funding from undisclosed backers. Earlier reports were that Amazon was among potential investors. http://axios.link/WiaU
• HashiCorp, a San Francisco-based provider of multi-cloud automation software, raised $175 million in Series E funding at a $5.1 billion valuation. Franklin Templeton Investments led, and was joined by T. Rowe Price, Geodesic Capital, and return backers GGV Capital, Mayfield, IVP, Redpoint Ventures, and True Ventures. http://axios.link/VHqh
🚑 Tempus, a Chicago-based precision medicine company, raised $100 million in Series G funding at a $5 billion post-money valuation from Baillie Gifford, Franklin Templeton, NEA, Novo Holdings, and T. Rowe Price. http://axios.link/BtKv
• Proxy, a San Francisco-based Bluetooth ID startup, raised $42 million in Series A funding. Scale Venture Partners led, and was joined by SVB, West Ventures, and return backers Kleiner Perkins and YC. http://axios.link/5ewf
🚑 Oura, makers of a sleep-tracking device, raised $28 million in Series B funding from Forerunner Ventures, Gradient Ventures and Square. www.ouraring.com
• Refurbed, a Finland-based online marketplace for refurbished electronics, raised $17 million in Series A funding. Evli Growth Partners led, and was joined by Almaz Capital, Bonsai Partners, All Iron Ventures, FJ Labs, Klaus Hofbauer and Inventure Partners. http://axios.link/Ij0m
• ZeroNorth, a Boston-based vulnerability orchestration startup, raised $10 million. Crosslink Capital led, and was joined by ClearSky, Rally Ventures, and Petrillo Capital. http://axios.link/fWWX
• The Org, an org chart exploration platform with offices in New York and Denmark, raised $8.5 million in Series A funding. Founders Fund led, and was joined by Sequoia Capital and Balderton Capital. http://axios.link/0XEB
🚑 Rivet, a Salt Lake City-based provider of healthcare revenue cycle management software, raised $8.25 million in Series A funding. Menlo Ventures led, and was joined by return backers Lux Capital and Pelion Venture Partners. www.rivethealth.com
Private Equity Deals
• Idera, a Houston-based database lifecycle management company backed by HGGC and TA Associates, acquired FusionCharts, an Indian provider of JavaScript charting tools. http://axios.link/HPLH
• Liberty Tire Recycling, a Pittsburgh-based portfolio company of The Carlyle Group, acquired Lakin Tire, a Sante Fe Springs, Calif.-based tire removal and recycling company. www.libertytire.com
🚑 Nordic Capital agreed to buy British ophthalmic services provider SpaMedica for around £300 million from CBPE Capital, per Bloomberg. http://axios.link/uYGM
• Serent Capital invested in SHR, a Houston-based central reservation system for hotels. www.shr.global
Public Offerings
🚑 Keros Therapeutics, a Lexington, Mass.-based drug startup focused on neuromuscular diseases, filed for an $86 million IPO. It plans to trade on the Nasdaq (KROS) with Jefferies as lead underwriter. The company raised over $90 million in VC funding from Pontifax (32.6% pre-IPO stake), Arkin Bio Ventures (14.4%), Foresite Capital (9.9%), Partners Innovation Fund (8.7%), and OrbiMed (8.5%), Global Health Sciences Fund, and Medison Pharma. http://axios.link/Beo3
Liquidity Events
• The London Stock Exchange (LSE: LSE) received CFIUS approval for its $27 billion takeover of financial data firm Refinitiv from The Blackstone Group and Thomson Reuters. http://axios.link/1lxL
More M&A
🚑 AcelRx Pharma (Nasdaq: ACRX) agreed to buy Tetraphase (Nasdaq: TTPH), a Watertown, Mass.-based drug maker focused on MDR bacterial infection, for around $14.4 million in stock plus a contingent value right. http://axios.link/k5GP
🚑 AGC (Tokyo: 5201) launched a €240 million takeover bid for Italian biotech Molmed (Milan: MLMD). http://axios.link/wUNq
⛽ Chesapeake Energy (NYSE: CHK) hired restructuring advisors – investment bank Rothschild & Co. and law firm Kirkland & Ellis – amid an energy price rout that's driven its market cap below $400 million. http://axios.link/h4oE
• LSL Property Services (LSE: LSL) said its no longer in merger talks with rival British real estate agency Countrywide (LSE: CWD). http://axios.link/4VG6
• Rocket Lab, a Huntington Beach, Calif.-based small satellite launch company valued at $1.4 billion by VCs, agreed to buy Sinclair Interplanetary, a Toronto-based maker of spacecraft hardware. http://axios.link/RO8t
Fundraising
• Think+ Ventures, a Palo Alto-based early-stage VC firm, is raising $30 million for its second fund, per an SEC filing. www.thinkplus.vc
It's Personnel
• David Almodovar joined the University of Pittsburgh as director of investments. He previously led VC and growth equity investments for GCM Grosvenor.
• Adi Herman is joining law firm Kramer Levin as a private equity and M&A partner. He previously was with Kirkland & Ellis. www.kramerlevin.com
• Strattam Capital promoted Hilary Fleischer to partner. www.strattam.com
Final Numbers
🙏 Thanks for reading Axios Pro Rata! Please ask your friends, colleagues, and future Patriots quarterbacks to sign up.