Axios Pro Rata
March 03, 2023
Top of the Morning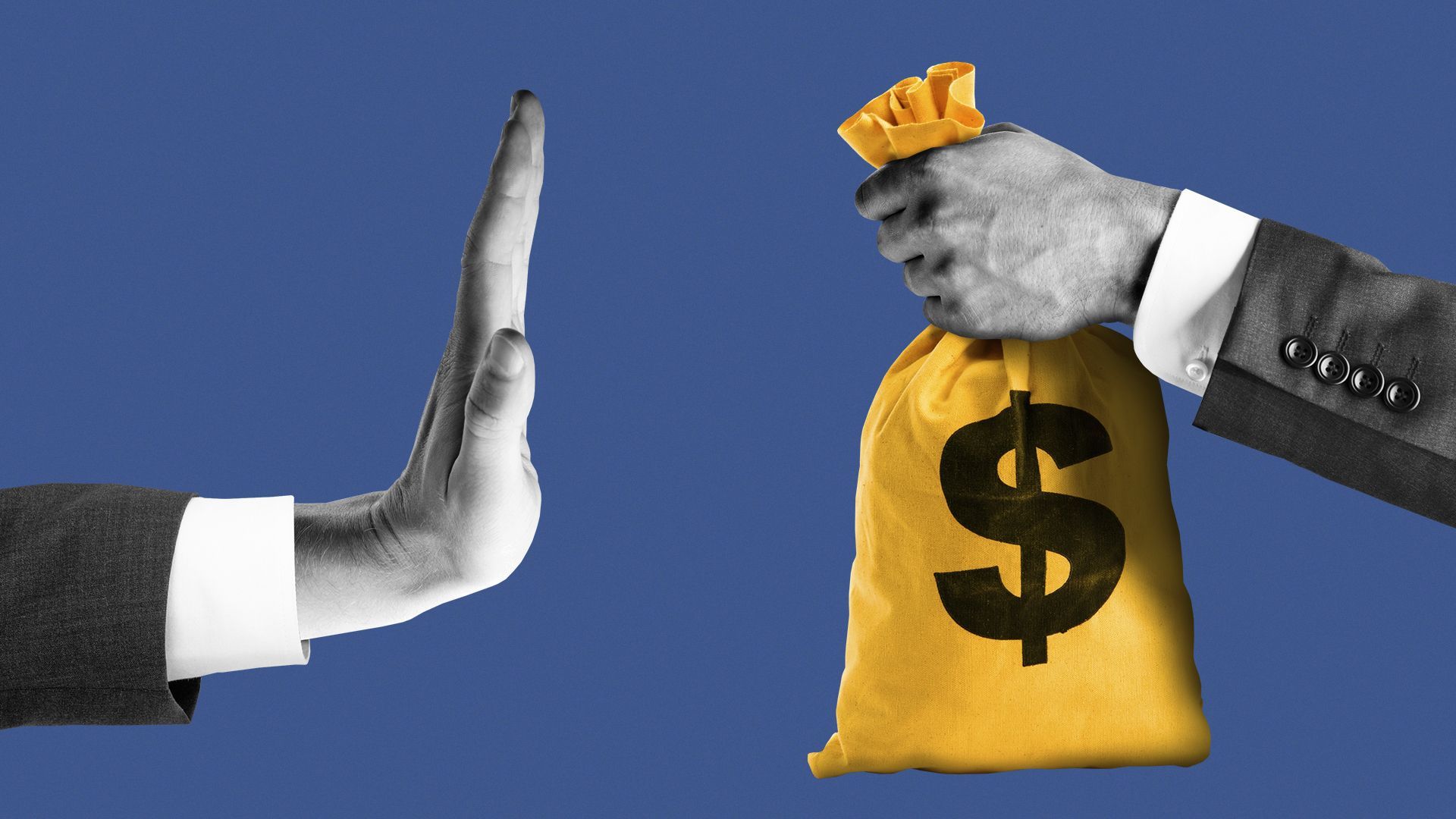 Founders Fund has quietly cut the size of its eighth venture capital fund in half, from around $1.8 billion to around $900 million, Axios' Kia Kokalitcheva and I report.
Why it matters: This is a shot across the VC industry's bow, and will force peers to explain why they're not doing the same. It also puts added pressure on firms that currently are in market.
Details: This isn't a pure fund size reduction. Instead, the "extra" $1 billion will be pushed into a ninth venture capital fund that will activate whenever Fund VIII is fully committed (at which point management fees will kick in).
But that could be a while, given that Fund VIII still hasn't begun deploying capital (that's expected to happen at the beginning of Q2).
Founders Fund is not reducing the $3.4 billion size of its second growth fund, which it raised simultaneous to its flagship. There had been some talk about doing so, including during a group call with investors, but it didn't come to pass.
The big picture: Multiple sources say the firm's argument is that Fund VIII was raised just prior to the tech market correction, which could persist for years. If deal volume and prices decrease, then so should VC fund size.
A counterargument is that the correction will cause companies to stay private longer — fewer exit opportunities via IPO or M&A — and thus require more capital, not less.
Founders Fund would reply that such excess can be sopped up by the growth fund, which remains flush with cash (maybe a bit less flush if it invests in the big Stripe round).
The firm declined to comment.
Back to the future: VC fund size cuts are unusual, but not unique.
The first one was done by Mohr Davidow Ventures in 2002, at the dawn of the dotcom crash. It soon would be followed by cuts of varying sizes, usually between 25% and 50%, by such firms as Kleiner Perkins, Battery Ventures, CRV and Redpoint Ventures.
Accel in 2002 tried to do the split structure now being employed by Founders Fund, but ran into some LP resistance and ultimately opted to implement a 32% cut on its $1.6 billion eighth fund (the ninth one would cut an early check for Facebook).
Some of you also might also remember that Crosspoint Venture Partners raised $1.2 billion for a fund in 2021 and then gave all of it back.
Fast forward: One big difference between 2002 and 2023 is the size of venture capital firms themselves.
Many modern shops rely on deep management fee streams to pay their legions of junior investors and support staff. Cutting fund size could precipitate layoffs or salary reductions.
Founders Fund, on the other hand, is relatively lean with just around 30 total employees. That said, not everyone inside the firm was initially supportive of cutting the VC fund size, which was proposed by firm founder Peter Thiel.
The bottom line: Thiel has decided that venture capital is due for a slimdown, and is pulling his money where his mouth is.
The BFD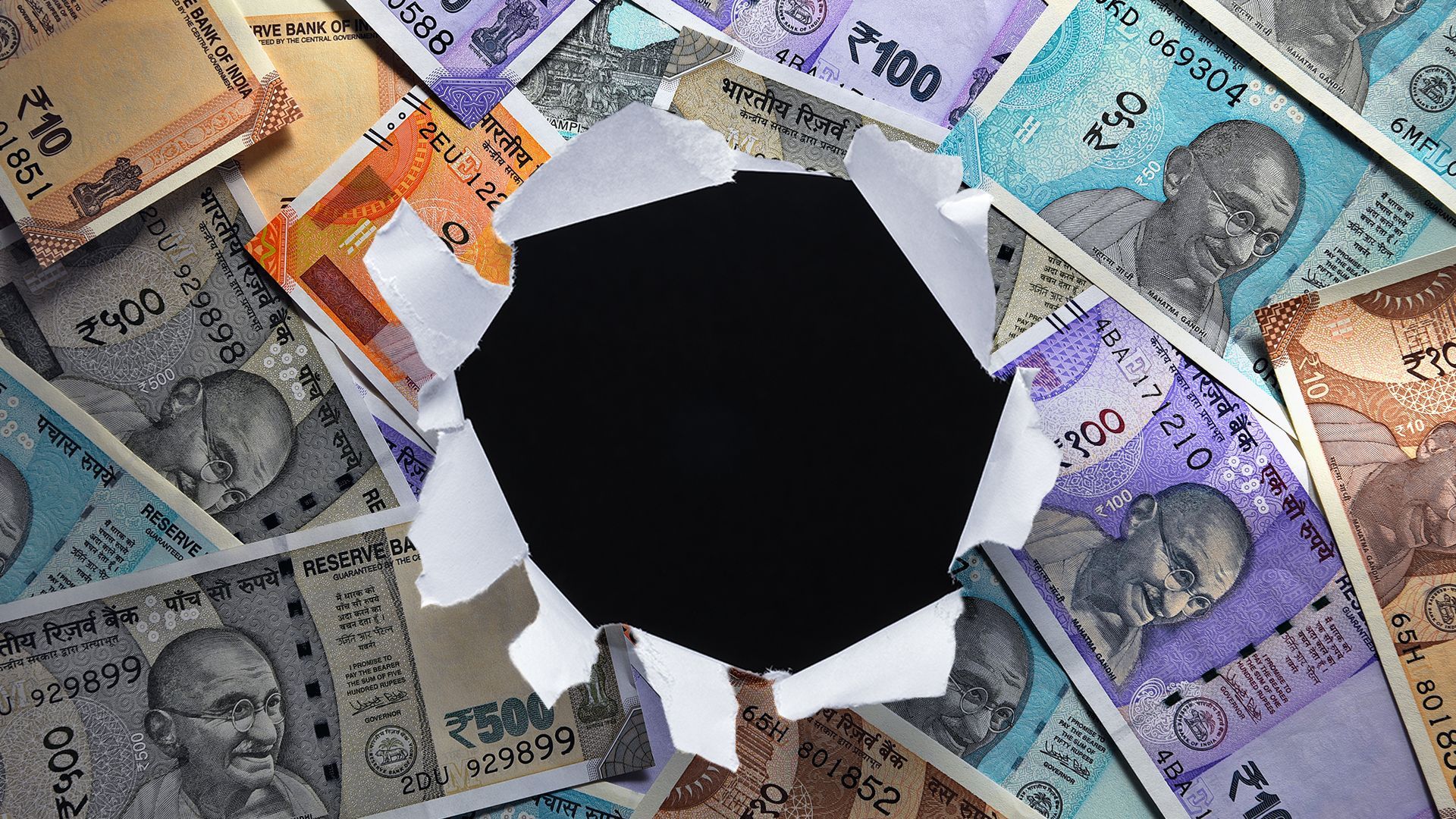 GQG Partners invested $1.87 billion for shares in embatttled Indian conglomerate Adani Enterprises.
Why it's the BFD: This is the largest known investment in Adani since it was accused of fraud on Jan. 24 by short-seller Hindenburg Research. That report sparked a stock rout that wiped out over $140 billion in market value in Adani, which also canceled a planned $2.5 billion share sale.
Details: GQG is a Florida-based investment firm listed on the Australian Stock Exchange. It made the investment via block share purchases in four Adani companies, with Jefferies acting as broker, and resulted in a share price surge.
The bottom line: "Adani is a bold wager for GQG Chairman Rajiv Jain, who's known to broadly prefer safe, defensive stocks of companies that have what he calls bullet-proof balance sheets... Jain said that he first looked at billionaire Adani's ports-to-energy empire more than five years ago, but that until recently the shares weren't enough of a 'bargain' to take a position." —Bloomberg
Venture Capital Deals
🚑 Kindbody, a New York-based provider of women's fertility services, raised $100m at a $1.8b valuation led by Perceptive Advisors, per Axios Pro. https://axios.link/3kGqMRn
• Electrify Video Partners, a London-based startup that invests in and acquires YouTube channels, raised $50m led by MEP Capital. https://axios.link/3SCxPHs
🌎 BlocPower, a New York-based building decarbonization startup, raised $24m in Series B funding. VoLo Earth Ventures led, and was joined by Microsoft Climate Innovation Fund, Credit Suisse, Builders Vision, New York State Ventures, Unreasonable Collective, Kimbal and Christiana Musk, Gaingels, Van Jones, Kapor Capital, My Climate Journey, Tale Venture Partners, and Russell Westbrook. BlocPower also secured $130m in debt financing. https://axios.link/3Jau3BW
• Hectare, a British agriculture supply chain SaaS, raised $20 in Series A funding. https://axios.link/3Zw5vIN
• VerAI Discoveries, a Boston-based mineral asset generator, raised $12m in Series A funding from T. Rowe Price, Orion Resource Partners, Chrysalix Venture Capital and Blumberg Capital. www.ver-ai.com
• Indent, a Seoul-based video review tool for consumers, raised $8.1m in Series A funding. SV Investment led, and was joined by LG Uplus, Korea Investment Partners and Crit Ventures. https://axios.link/3ZyRMB6
🚑 SafKan Health, a Seattle-based developer of an earwax removal system, raised $8m in Series A funding led by Unorthodox Ventures. www.otoset.com
🚑 Ryse Health, an Arlington, Va.-based diabetes care startup, raised $6.5m, per Axios Pro. Route 66 Ventures led, and was joined by W Health and CareFirst BlueCross BlueShield. https://axios.link/3YgCIHt
• Metrika, a Cambridge, Mass.-based blockchain monitoring platform, raised $4m in Series A extension funding from M12 and insider Nyca Partners, per Axios Pro. https://axios.link/3ZlCFLS
• Pennylane, a French maker of accounting firm software, is raising $50m led by DST Global, per Insider. https://axios.link/3IMSpQK
Private Equity Deals
• Chartbeat, a New York-based portfolio company of Cuadrilla Capital, acquired two companies: Tubular Labs, a social video analytics startup, and Lineup Systems, a digital revenue management company. https://axios.link/3kJJ4kQ
🚑 CVC Capital Partners is in talks to buy a minority stake in KPJ Healthcare, a Kuala Lumpur-listed health services firm, per Bloomberg. https://axios.link/3Ygu5fJ
🚑 Fajr Capital is in talks to buy a majority stake in the Gulf business of Aster DM Healthcare, per Bloomberg. https://axios.link/41HPiSJ
🍕 Great Kitchens, a portfolio company of Brynwood Partners, bought frozen pizza maker Uno Foods, from Newport Global Advisors portfolio company Uno Restaurant Holdings. www.gtkitchens.com
• Insignia Capital Group invested in Fueled, a New York-based digital transformation agency. www.fueled.com
• Signia Aerospace, a portfolio company of Arcline Investment Management, acquired Lifesaving Systems, an Apollo Beach, Fla.-based provider of helicopter and maritime rescue and survival equipment. www.signiaaerospace.com
• Turf Masters, a Roswell, Ga.-based portfolio company of Center Oak Partners, acquired Fairway Green, a lawn care company operating in the Charlotte and Raleigh, N.C. markets. www.turfmasterslawncare.com
Public Offerings
🚑 EQT is reviving IPO plans for Galderma, a Swiss dermatology company that could raise around €3b, per Bloomberg. https://axios.link/3SFJXrc
SPAC Stuff
⚡ Sakuu, a San Jose, Calif.-based additive manufacturing and solid-state battery company, agreed to go public at an implied $705m valuation via Plum Acquisition Corp. I (Nasdaq: PLMI), a SPAC led by former Xerox CEO Ursula Burns. Sakuu raised over $70m in VC funding from firms like MissionBlue Capital Partners, CSVE Ventures and Musashi Seimitsu Industry Co. https://axios.link/3IP99ah
Liquidity Events
• Geniee (Tokyo: 6562), backed by SoftBank, acquired Delaware-based revenue optimization platform Zelto (fka AdPushup) for around $70m in cash, per TechCrunch. Zelto had raised funding from such backers as Geniee and Multiply Ventures. https://axios.link/41BOA9T
• Leonard Green & Partners hired Goldman Sachs to find a buyer for Pro Mach, a Covington, Ky.-based packaging company that could fetch around $5b, per Reuters. https://axios.link/3KSlkpa
• OneSpan (Nasdaq: OSPN), a Chicago-based identity management software firm under activist pressure, hired Evercore to explore a sale, per Reuters. Shares climbed around 12% on the news, giving OneSpan a $739m market cap. https://axios.link/3ZwjyhA
More M&A
🚑 Ipsen (Paris: IPN) completed its $952m purchase of Nasdaq-listed Albireo Pharma, a Boston-based developer of bile-acid modulators to treat rare liver conditions. https://axios.link/3IP9xpf
⚡ RWE, the German power giant, closed on its $6.8b acquisition of Con Edison Clean Energy Businesses from Consolidated Edison (NYSE: ED). https://axios.link/3y3P8aP
🚑 Xtant Medical(NYSE: XTNT) bought the spinal implant product lines of Surgalign (Nasdaq: SRGA) for $17m. https://axios.link/3J9qqvT
Fundraising
• AI Operators Fund, a Boston-based VC firm led by Rob May, is raising $20m for its debut fund, per an SEC filing that shows around $11m in commitments.
• Felicis raised $825m for its ninth flagship VC fund. https://axios.link/3YcYAn2
• Figment Capital, a crypto investment firm and a spinoff of staking infrastructure provider Figment, is seeking $50m for its second fund, per The Block. https://axios.link/3y7etAA
• David Hoffman and Ryan Sean Adams, hosts of crypto podcast and newsletter "Bankless," are raising a $35m venture fund, per CoinDesk. https://axios.link/3FcNnMH
• Twelve Below, a New York-based VC firm, is raising its second fund, per an SEC filing. www.twelvebelow.co
It's Personnel
🚑 Chris De Savi joined Curie Bio as a CSO partner. He previously led drug discovery at Kymera. www.curie.bio
• Reilly McAllister joined Gauge Capital as a VP and co-head of the PE firms' food and consumer group. She previously was with H.I.G. Growth Partners. www.gaugecapital.com
• MassMutual Ventures promoted Charles Svirk to partner. www.massmutualventures.com
Final Numbers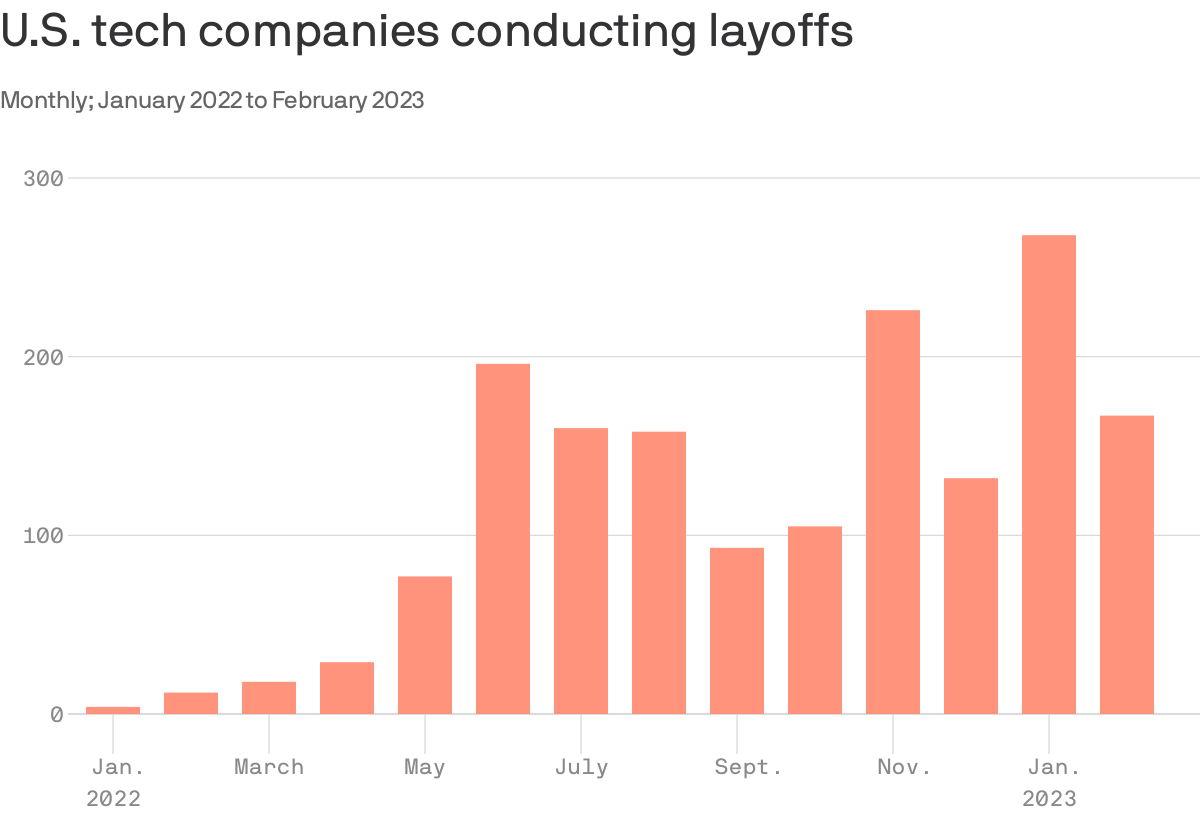 Thanks for reading Axios Pro Rata, and to copy editors Mickey Meece and Bryan McBournie! Please ask your friends, colleagues and fund cutters to sign up.