Axios Pro Rata
June 30, 2022
✈️ Situational awareness: Spirit Airlines again delayed the shareholder vote on its takeover offer from Frontier Airlines, which had been set for today, to July 8. Meanwhile, proxy advisory firm ISS maintained its support for Frontier's offer, despite calling JetBlue's rival bid "more favorable."
Top of the Morning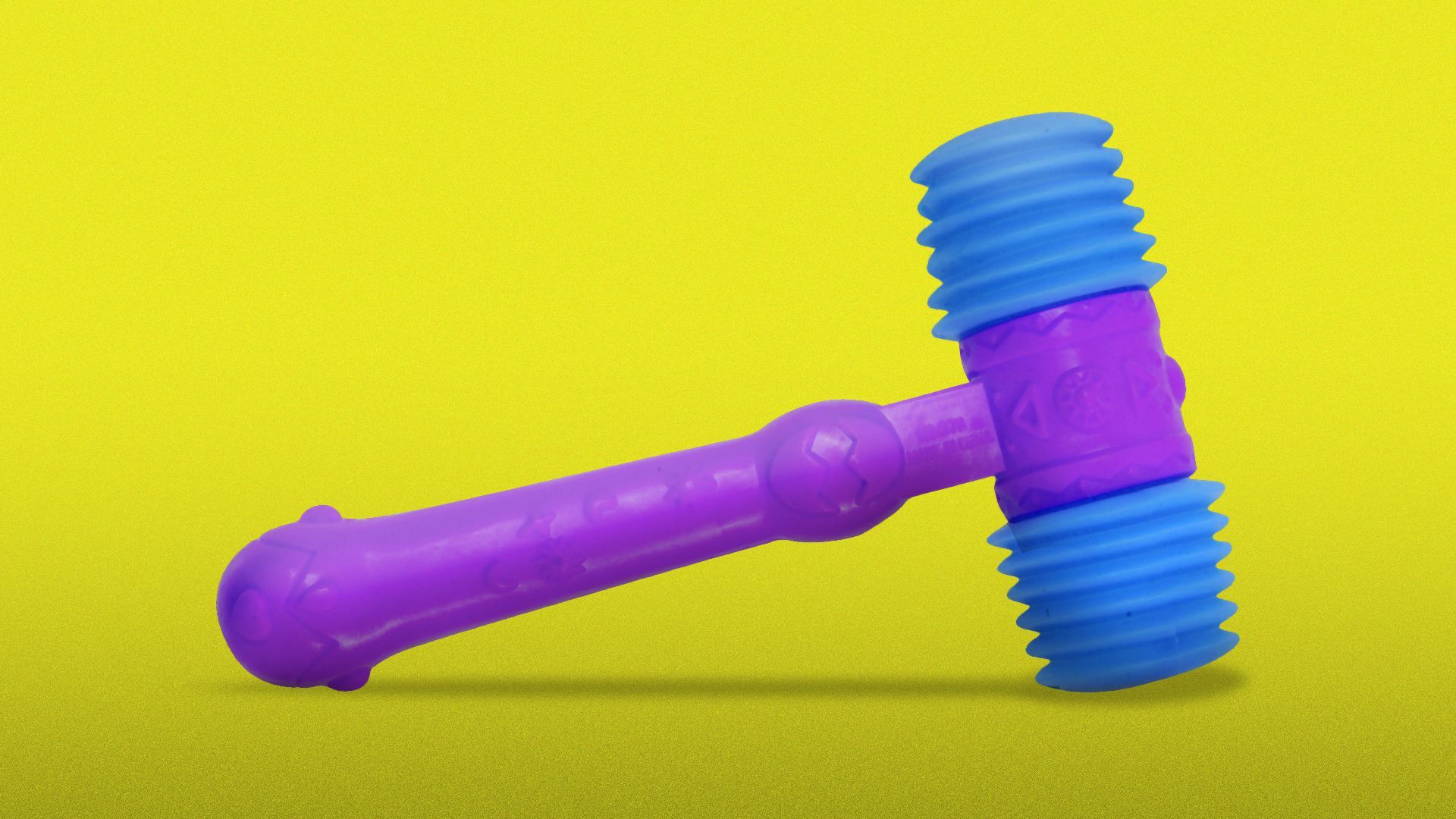 Toys R Us is long gone, but its former private equity owners still can't shake it.
Driving the news: A U.S. bankruptcy court judge has ruled that a creditor lawsuit can proceed against a group of the bankrupt retailer's former top executives and directors, including partners of Bain Capital and KKR.
Flashback: Toys R Us went under in 2017, causing around 3,000 employees to lose their jobs.
There was plenty of blame to go around. The PE firms for larding on too much debt. The senior lenders for refusing to negotiate. Management for failing to innovate.
The PE firms would later create a $20 million severance fund for fired workers. They also realized slight profit at the GP level from Toys, even though LPs were wiped clean.
The case: Creditors allege that the company spent around $600 million on goods and services between filing for Chapter 11 bankruptcy and liquidating its stores, without adequately disclosing to vendors that the company's finances were dire enough that shutdowns were likely.
Plaintiffs also take issue with advisory fees paid to the company's private equity sponsors between 2014 and 2017, plus certain management bonuses.
Judge Keith Phillips allowed both claims to proceed. He did, however, dismiss allegations that the company's decision to take on debtor-in-possession financing was a breach of fiduciary duty.
What to know: Private equity representatives on company boards are generally covered by directors and officers (D&O) liability insurance, although such policies typically include deliberate fraud exemptions.
No comment on the ruling from either Bain or KKR, and it's unclear how their specific D&O policies would (or wouldn't) be applied were the firms to lose in court.
It's also worth noting a line from the defendants' failed request for summary judgment, which doesn't do much for the reputation of either PE or people like former Toys CEO Dave Brandon: "So long as a company is not insolvent, its Board members owe a fiduciary duty to the company and its owners, and can take actions that benefit the owners to the detriment of the company."
The bottom line: Were the creditors to prevail, no matter the particular insurance coverage, it could shake the private equity model. They basically are arguing for a de facto clawback from the company's private equity owners, much like a PE fund could owe its limited partners were an investment to lose money, based on pre-insolvency fees.
In theory, this could apply to monies being earned today by PE directors on any portfolio company board.
The BFD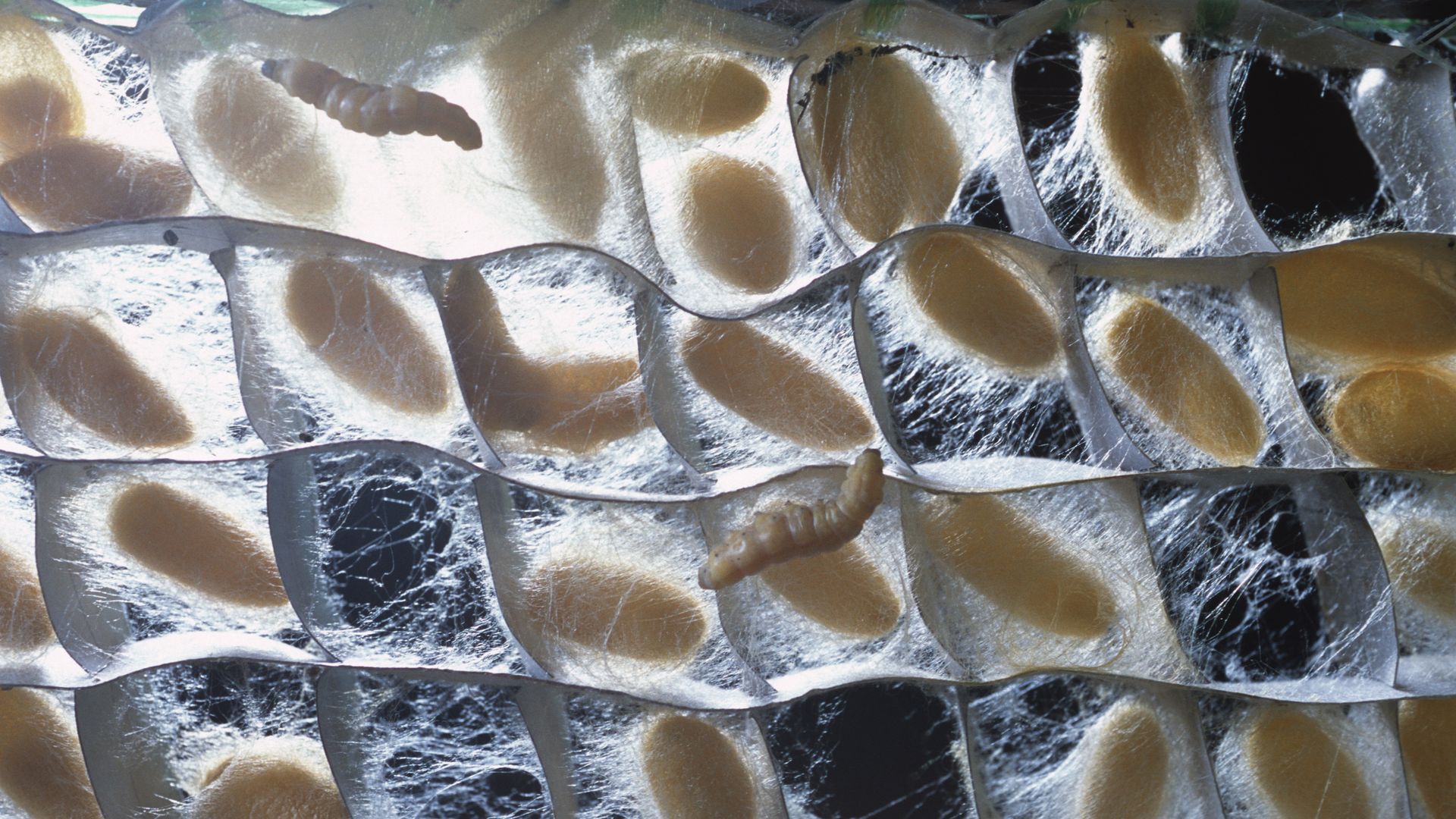 Evolved By Nature, a Medford, Mass.-based creator of a library of activated molecules from natural silk protein, raised $120 million in Series C funding co-led by Ontario Teachers' and Senator Investment Group.
Why it's the BFD: Silkworms could help alleviate human reliance on petrochemicals as coatings for textile, leather and skin care products.
Returning investors include Chanel, Mousse Partners, Jeff Vinik, The Kraft Group, Roy Disney and Emerald Development Managers.
The bottom line: "Fashion companies are scrambling to improve their environmental track records in order to meet U.N. sustainable development goals." — Reuters
Venture Capital Deals
• Cleo, a Gen Z-focused fintech based in London, raised $80m in Series C funding. Sofina led and was joined by EQT Ventures, Balderton and LocalGlobe. www.meetcleo.com
🚑 Tomorrow Health, a New York-based, raised $60m in Series B funding, as first reported by Axios Pro. BOND led, and was joined by Andreessen Horowitz, Obvious Ventures, BoxGroup and Sound Ventures. http://axios.link/wxBG
• April, a New York-based personal income tax platform, raised $30m in Series A funding. Treasury led, and was joined by QED Investors, Nyca Partners, Team8, Euclidean Capital and Atento Capital. www.getapril.com
• Modular, an AI system development platform, raised $30m in seed funding. GV led, and was joined by Greylock, The Factory and SV Angel. http://axios.link/VoSw
🚑 Btt, an Aventura, Fla.-based medical device startup focused on targeted heat shock protein induction, raised $29.3m from Oklahoma Rock Holdings. www.bttcorp.com
• Omeda Studios, a London-based developer of a cross-platform MOBA game, raised $20m in Series A funding led by Haveli Investments. www.omedastudios.com
• TaskHuman, a Palo Alto-based digital coaching platform, raised $20m in Series B funding. Madrona led, and was joined by Impact VC, RingCentral Ventures, Sure Ventures, USVP, Gaingels, PeopleTech Angels, Propel(x) and Zoom Ventures. http://axios.link/gwxI
🚑 Ria Health, an alcohol addiction treatment startup, raised $18m in Series A funding from SV Health Investors, BPEA Private Equity and SOSV. www.riahealth.com
🚑 Regard (fka HealthTensor), an LA-based developer AI "co-pilot" to aid in physician diagnoses, raised $15.3m in Series A funding co-led by Calibrate Ventures and Foundry Group. www.withregard.com
🚑 Aware, a Berlin-based app for digitized medical checkups, raised $15m in seed funding co-led by Lakestar, Cherry Ventures and June Fund. www.aware.app
• Soba's Alpha, an open game development and playing platform, raised $13.5m in seed funding. Lightspeed Venture Partners led, and was joined by FTX Ventures and Cherry Ventures. www.soba.xyz
• Stake, a New York-based provider of cash back and banking services to renters, raised $12m in Series A funding. RET Ventures led, and was joined by Enterprise Community Partners, Hometeam Ventures, Operator Stack, Second Century Ventures, Shadow Ventures and Olive Tree Ventures. www.stake.rent
• Trinsic, a decentralized identity management startup, raised $8.5m in seed funding led by Georgian. www.trinsic.id
• Kukua, an educational entertainment startup with offices in Nairobi and London, raised $6m. Tencent and Alchimia co-led, and were joined by EchoVC, firstminute Capital and Auxxo Female Catalyst. http://axios.link/a0en
• MoHash, an Indian DeFi protocol, raised $6m in seed funding. Sequoia India & Southeast Asia and Quona Capital co-led, and were joined by Ledger Prime, Jump Crypto, Hashed Ventures, Coinbase Ventures and CoinSwitch. http://axios.link/zVWd
• Ophelos, a London-based debt collection startup, raised £5m. AlbionVC led, and was joined by Vast Vetures, Form Ventures, Connect Ventures and Fly Ventures. http://axios.link/WE3o
• Zing Data, an SF-based mobile app for accessing enterprise data, raised $2.4m in seed funding. Kindred Ventures led, and was joined by Correlation Ventures. http://axios.link/rH2x
• Sava, a spend management platform for African businesses, raised $2m from Quona Capital, Breega, CRE Ventures, Ingressive Capital, RaliCap, Unicorn Growth Capital and Sherpa Ventures. http://axios.link/SnUu
Private Equity Deals
🚑 Blueprint Medicines (Nasdaq: BPMC), a Cambridge, Mass.-based biotech focused on genomically defined diseases, agreed to a $1.25b structured investment from Sixth Street and Royalty Pharma (Nasdaq: RPRX). http://axios.link/IbyW
⚡ CleanCapital acquired BQ Energy, a Wappinger Falls, N.Y.-based brownfield energy developer, as first reported by Axios Pro. http://axios.link/pBQH
⚽ FC Barcelona, the Spanish soccer club, this morning confirmed an Axios report that it's agreed to sell a 10% stake in its television media rights to U.S. private equity firm Sixth Street for €205m.
• FFL Partners invested in Abacus Group, a New York-based IT managed services provider focused on financial services. www.abacusgroupllc.com
• Fortis Solutions Group, a Virginia Beach, Va.-based portfolio company of Harvest Partners, acquired Anchor Printing, a Novi, Mich.-based flexographic and offset printer. www.fortissolutionsgroup.com
• Globe Telecom of the Philippines is in talks to sell its telecom towers to Stonepeak Partners and local power retailer Meralco for upwards of $1.5b, per Bloomberg. http://axios.link/wJAl
• Lenskart, an Indian omnichannel eyewear retailer whose backers include SoftBank and Temasek, agreed to buy Japanese eyewear maker Owndays for around $400m from L Catterton Asia and Mitsui & Co. http://axios.link/wq4v
• Pure Harvest, an Abu Dhabi-based developer of genetically modified crops, raised $180.5m in convertible note financing from Metric Capital Partners, UK, IMM Investment Corp and Olayan Group. www.pureharvest.ae
🚑 TPG Capital agreed to buy a majority stake in Italian genetic medicines developer DOC Generici from ICG and Merieux Equity Partners. www.docgenerici.it
Public Offerings
⚡Clarios International, a Milwaukee-based maker of low-voltage vehicle batteries, is reviving an IPO that last year had been set to raise round $1.7b before being postponed. The company was acquired in 2019 for $13.2 billion by Brookfield Asset Management and Caisse de dépôt et placement du Québec. http://axios.link/RCNY
⚡Industrie De Nora, an Italian electrodes manufacturer, went public in Milan at a €2.7b valuation. http://axios.link/D2qZ
SPAC Stuff
⚡ Royalty Management Co., a New York-based royalties management firm focused on the minerals, energy transition and agriculture sectors, agreed to go public at an implied $111m valuation via American Acquisition Opportunity Co. (Nasdaq: AMAOU). http://axios.link/hQ2H
⚡Switchback III, a sustainable energy tech SPAC led by former RSP Permian execs, withdrew registration for a $275m IPO. http://axios.link/4S3Q
Liquidity Events
🚑 Clearlake Capital Group is seeking a buyer for Team Technologies, a Morristown, Tenn.-based contract manufacturer for medical devices, that could fetch more than $1b (including debt), per Reuters. http://axios.link/0E3I
🚑 Evolent Health (NYE: EVH) agreed to acquire IPG, an Atlanta-based provider of surgical management solutions for musculoskeletal conditions, from TPG Growth, for $375m (plus up to $87m in earnouts). www.ipg.com
• L Catterton hired Lazard to find a buyer for Ganni, a Danish fashion brand that could fetch up to $700m, per Reuters. http://axios.link/xVYS
• Stillwell Partners sold trade show organizer Advertising Week to B2B events firm Emerald Holdings. http://axios.link/q1hv
More M&A
• Dufry (Swiss: DUFN), the world's largest duty-free retailer, said it's in talks to merge with Autogrill (Milan: AGL), a travel concessionaire controlled by the Benetton family. http://axios.link/Ca1k
⚡ Exxon Mobil (NYSE: XOM) agreed to sell its Montney and Duvernay shale oil and gas assets in Canada to Whitecap Resources (TSX: WCP) for C$1.9b. http://axios.link/xlZz
• Manulife Financial (TSX: MFC) received Chinese regulatory approval increase the stake in its joint asset management venture in China to 100%, per Reuters. http://axios.link/mkbN
• Riveron, a Dallas-based business advisory, acquired Clermont Partners, a Chicago-based ESG communications consultancy. www.riveron.com
• The U.S. Justice Department sued to stop Booz Allen (NYS: BAH) from buying rival government intelligence and defense contractor EverWatch. http://axios.link/lt15
• Walmart (Nasdaq: WMT) agreed to buy Memomi, a Palo Alto-based AR optical tech startup. http://axios.link/azaX
Fundraising
🚑 Arch Venture Partners, a biotech-focused VC firm, raised nearly $3b for its 12th fund. http://axios.link/POKG
• Konvoy Ventures, a Denver-based gaming VC firm, is raising $150m for its third fund, per an SEC filing. www.konvoy.vc
• Shamrock Capital is raising $500m for its third content fund, which focuses on global entertainment, per an SEC filing. www.shamrockcap.com
• Shore Capital Partners raised $292m for its second food and beverage private equity fund. www.shorecp.com
It's Personnel
• Michael Carr is retiring from Goldman Sachs, where he led the firm's M&A advisory group, per Bloomberg. http://axios.link/64s9
• Simon Segars, former CEO of British chipmaker Arm, joined Permira as a senior adviser. www.permira.com
• Levine Leichtman Capital Partners named Josh Kaufman as its head of Europe. www.llcp.com
Final Numbers
✔️ Thanks for reading Axios Pro Rata! Please ask your friends, colleagues and silk spinners to sign up.