Axios Pro Rata
December 01, 2021
Top of the Morning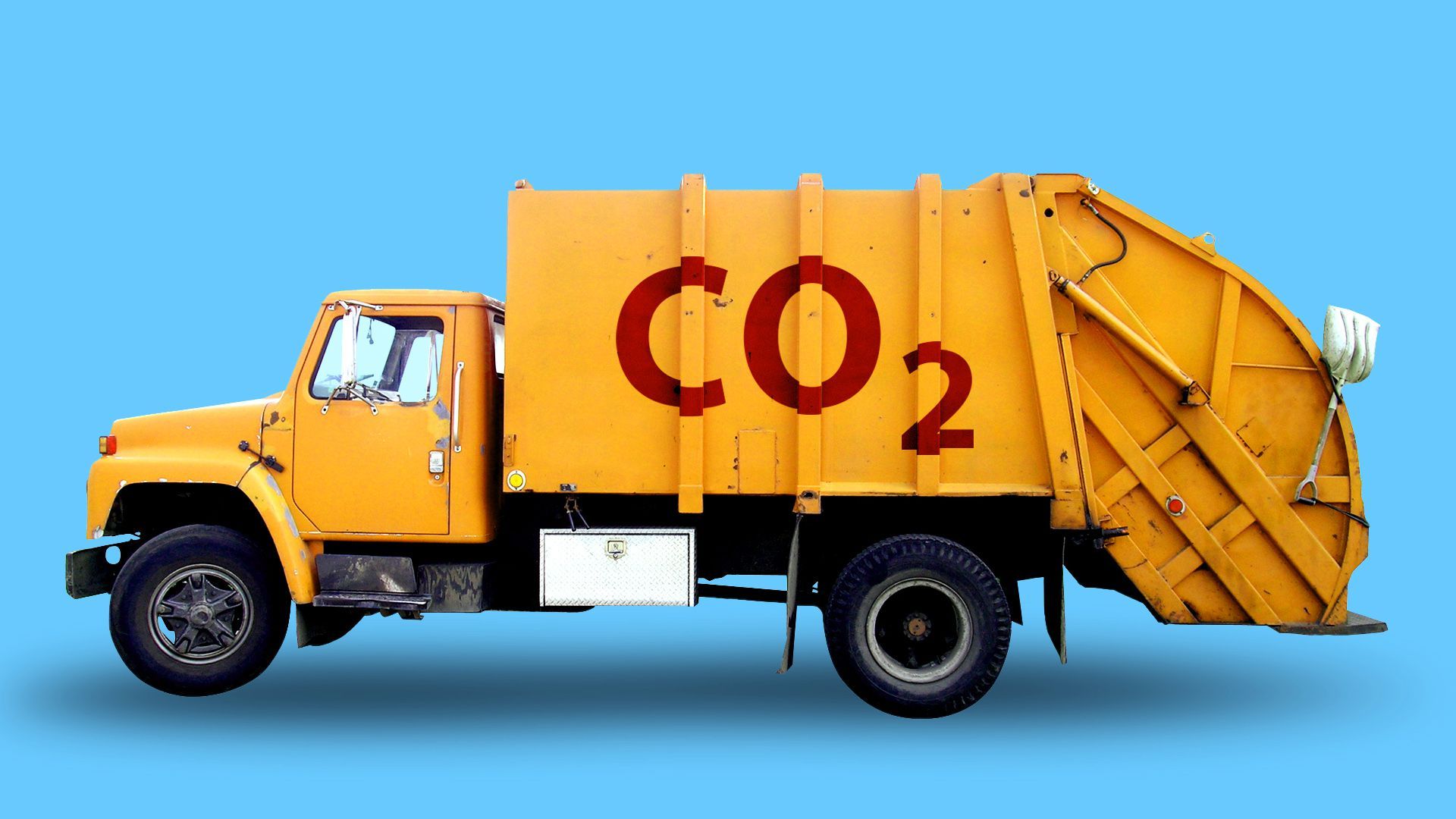 Kicking off December with some updates to recent stories:
🌎 Lowercarbon Capital, the climate-focused VC firm led by Chris Sacca, yesterday told limited partners that it wants to raise two new funds. One will be focused on carbon removal and the other on fusion.
Flashback: In August we reported that Lowercarbon had raised $800 million in outside capital.
The carbon removal fund will be led by Ryan Orbuch, who joins Lowercarbon from Stripe, where he was widely credited with helping make the payments company a carbon removal pioneer. Per a letter sent to LPs and obtained by Axios: "Removal means removal. It means cleanup on Aisle 2 of the 170 years of milk already spilled."
On fusion, Lowercarbon already has backed three companies; including Commonwealth Fusion Systems, which just raised more than $1.8 billion in new funding. Per the LP letter: "The biggest tipping point will come when fusion reaction generates more energy than it takes in... Q>1 is the Kitty Hawk moment for energy. It's Lindbergh crossing the Atlantic and Aldrin bouncing on the moon... We believe that one or more private companies and public research groups will achieve Q>1 within the next few years and then be on a path to commercialize fusion within a decade."
Neither fund has a defined target, but both include at least a 15% GP commit and a 25% carried interest that can rise to 33.3% after achieving 2.5x net returns, per the LP letters.
💸 Ozy Media, which recently imploded amid investigations into alleged fraud, has reached a severance settlement with most of its former fulltime employees, Axios has learned.
Silicon Valley investor Ron Conway, who surrendered his Ozy shares, quietly hired law firm Wilson Sonsini to represent the ex-employees, with a final deal signed just before Thanksgiving. It included final paychecks, requested reimbursements, accrued but unused PTO and other owed wages (e.g., commissions).
It's unclear how many people still work at Ozy, whose CEO Carlos Watson didn't return a request for comment. The team page on its website includes many people who are long gone, and the company is believed to still be under federal investigation by both the DOJ and SEC. Ozy does continue to regularly produce a newsletter, but no new podcasts or videos.
🩸 Elizabeth Holmes continued testifying in her own defense this week. As expected, she used the opportunity to accuse her former boyfriend and Theranos business partner Sunny Balwani of sexual and emotional abuse. Balwani, who will be tried separately, has denied the allegations.
Holmes is trying to thread an almost impossible needle with the Balwani accusations. It's as if she's saying: "I didn't lie. But, also, I lied because of Sunny."
🚑 A Las Vegas jury found UnitedHealth guilty of underpaying ER physicians at Blackstone portfolio company TeamHealth. Punitive damages are yet to be determined, and there are similar cases pending in other states.
Flashback: We recently discussed this trial in the context of MultiPlan, whose post-SPAC stock has sputtered amidst short-seller suggestions that UnitedHealth plans to pull its partnership, including critical testimony from a former UnitedHealth exec.
The BFD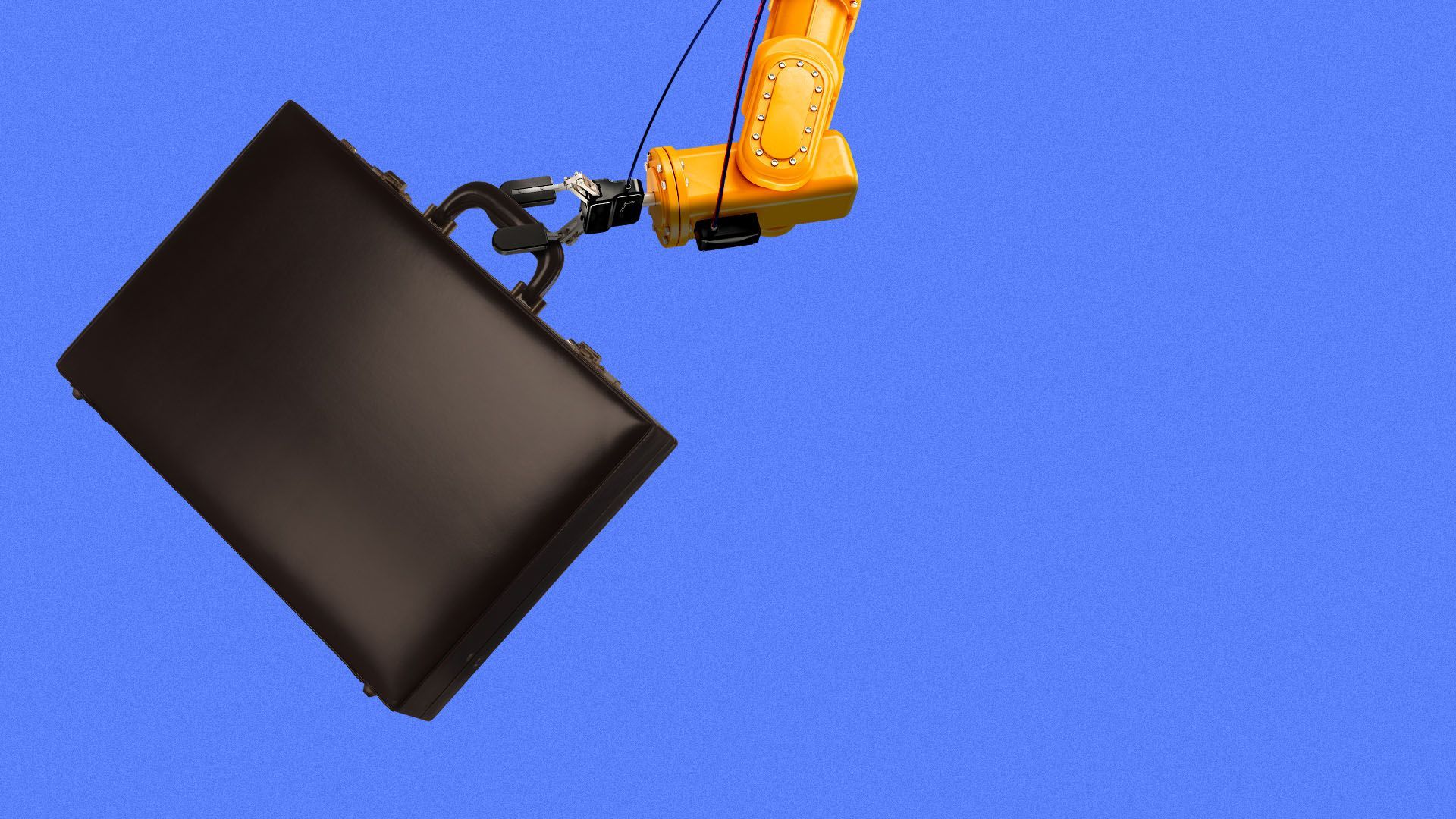 Blue Prism (LSE: PRSM), a British robotic process automation company, agreed to a £1.24 billion takeover offer from SS&C Technologies (Nasdaq: SSNC) and withdrew its support for a slightly lower bid from Vista Equity Partners.
Why it's the BFD: Vista has a reputation for winning deals with its wallet, not for getting beat out on price.
Background: Vista originally topped a rival bid from TPG Capital, but Blue Prism shareholder Coast Capital (2.8% stake) last week said its offer was too low. There's still the possibility that Vista will come back over the top.
The bottom line: "The SS&C offer would give each Blue Prism shareholder 1,275p a share, a premium of 53.2% to the closing price of 832p on August 27, which was the last business day before sale talks were first disclosed... Vista's price was a 35% premium to Blue Prism's closing price in August but less than half its all-time high three years ago." — Sarah Provan, FT
Venture Capital Deals
• Jobandtalent, a Spanish temp staffing marketplace, raised $500 million in Series E funding at a $2.35 billion post-money valuation. Kinnevik led, and was joined by insiders SoftBank, Atomico, DN, Infravia, Kibo and Quadrille. http://axios.link/WCBb
🚑 Harrison.ai, an Australian developer of clinical AI solutions, raised A$129 million in Series B funding. Horizons Ventures led, and was joined by fellow insiders Blackbird Ventures, Skip Capital and new backers Sonic Healthcare and I-MED Radiology Network. www.harrison.ai
• Cycognito, a Palo Alto-based, raised $100 million in Series C funding. The Westly Group led, and was joined by Thomvest Ventures, The Heritage Group and insiders Accel, Lightspeed Venture Partners, Sorenson Ventures and UpWest. www.cycognito.com
• Fundbox, an S.F.-based small business lender, raised $100 million in Series D funding at a $1.1 billion valuation. Ontario Teachers led, and was joined by Allianz X, Khosla Ventures, The Private Shares Fund, Arbor Waypoint Select Fund and BNY Mellon. http://axios.link/SvTX
🚑 Curie Therapeutics, a Cambridge, Mass.-based developer of precision radiopharmaceuticals, raised $65 million in Series A funding from Atlas Venture, Access Biotechnology and RA Capital Management. http://axios.link/HEkt
• PeopleFund, a South Korean P2P lending platform, raised $63.4 million in Series C funding. Bain Capital led, and was joined by Goldman Sachs and insiders 500 Global and CLSA. http://axios.link/Vf39
• Klue, a Vancouver-based competitive enablement platform, raised US$62 million in Series B funding. Tiger Global led, and was joined by Salesforce Ventures. http://axios.link/KW15
• Singulart, a French online art gallery, raised €60 million from Vitruvian Partners and insiders Ventech, BPI France and Turenne Group. http://axios.link/GPbd
• Simpl, an Indian BNPL startup, raised $40 million in Series B funding. Valar Ventures and IA Ventures co-led, and were joined by LFH Ventures. http://axios.link/9F3h
• Ember, an L.A.-based smart mug maker, raised $23.5 million in Series E funding. Foxconn led, and was joined by EBDI. http://axios.link/pja5
• 3D Glass Solutions, an Albuquerque-based maker of glass-based 3D passive RF devices, raised $20 million in Series B1 funding. Intel Capital led, and was joined by CerraCap Ventures, Lockheed Martin Ventures and Nagase & Co. www.3dgsinc.com
• Anchor, a New York-based B2B autonomous billing startup, raised $15 million in seed funding. Rapyd Ventures and Entrée Capital co-led, and were joined by Riskified and Tal Ventures. http://axios.link/LhCh
• 24 Exchange, a Bermuda-based trading platform, raised $14.25 million led by Point72 Ventures. http://axios.link/9Sbm
• BeerOrCoffee, a Brazilian flexible office marketplace, raised $10 million. Kaszek led, and was joined by Valor Capital Group. http://axios.link/b04J
• Voyager Portal, a Houston-based marine supply chain logistics startup, raised $8.4 million in Series A funding. Phaze Ventures led, and was joined by ScOp Venture Capital, Waybury Capital and Flexport. www.voyagerportal.com
• Forum Mobility, an SF-based zero-emission fleet and infrastructure provider, raised $7.5 million in seed funding co-led by Obvious Ventures and Homecoming Capital. www.forummobility.com
• Metaview, a London-based interview intelligence platform, raised $6 million in seed funding. Vertex Ventures US led, and was joined by Fly Ventures, Seedcamp, Village Global, PrimeSet, Moving Capital and Palumni. www.metaview.ai
• OfferZen, a South African tech talent marketplace, raised $5 million in Series A funding from Base Capital. http://axios.link/Z81n
⚡ Factorial Energy, a Woburn, Mass.-based developer of solid-state batteries for e-vehicles, raised an undisclosed amount of funding from Mercedes-Benz and Stellantis. http://axios.link/b56x
• ReliaQuest, a Tampa, Fla.-based open XDR platform, raised an undisclosed amount of Series E funding at a valuation north of $1 billion. KKR led, and was joined by Ten Eleven Ventures and FTV Capital. http://axios.link/ep3G
Private Equity Deals
• 3i Group bought EC Waste, a solid waste services provider of Puerto Rico, from Post Capital Partners. www.ecwaste.com
• Abry Partners bought Best Lawyers, an Augusta, Ga.-based provider of legal ranking and marketing services, from Levine Leichtman Capital Partners. www.bestlawyers.com
• Athene (NYSE: ATH), backed by Apollo Global Management, agreed to buy a control stake in consumer lending platform Aqua Finance for around $1 billion from Blackstone (which retains a minority stake). http://axios.link/Svd4
• Blackstone paid $2.8 billion to buy European logistics facilities from Cabot Properties. www.cabotprop.com
• Blue Point Capital Partners acquired Brimar Industries, a Garfield, N.J.-based maker of safety signs, pipe markers, valve tags and parking and traffic signs. www.safetysign.com
• Cennox, a portfolio company of York Capital Management, acquired FireKing, a New Albany, Ind.-based provider of asset protection and cash cycle management equipment, from Pfingsten. www.fireking.com
• Click Here Digital, a Baton Rouge, La.-based based digital marketing agency, secured funding from Clavis Capital Partners and Dobbs Management Services. www.clickheredigital.com
• CVC Capital Partners ended talks to buy listed Dutch financial services company Intertrust. http://axios.link/zyvT
• Veritas Capital agreed to acquire Finalsite, a Glastonbury, Conn.-based provider of school website and digital communications tools, from Bridge Growth Partners. www.finalsite.com
Axios Pro Preview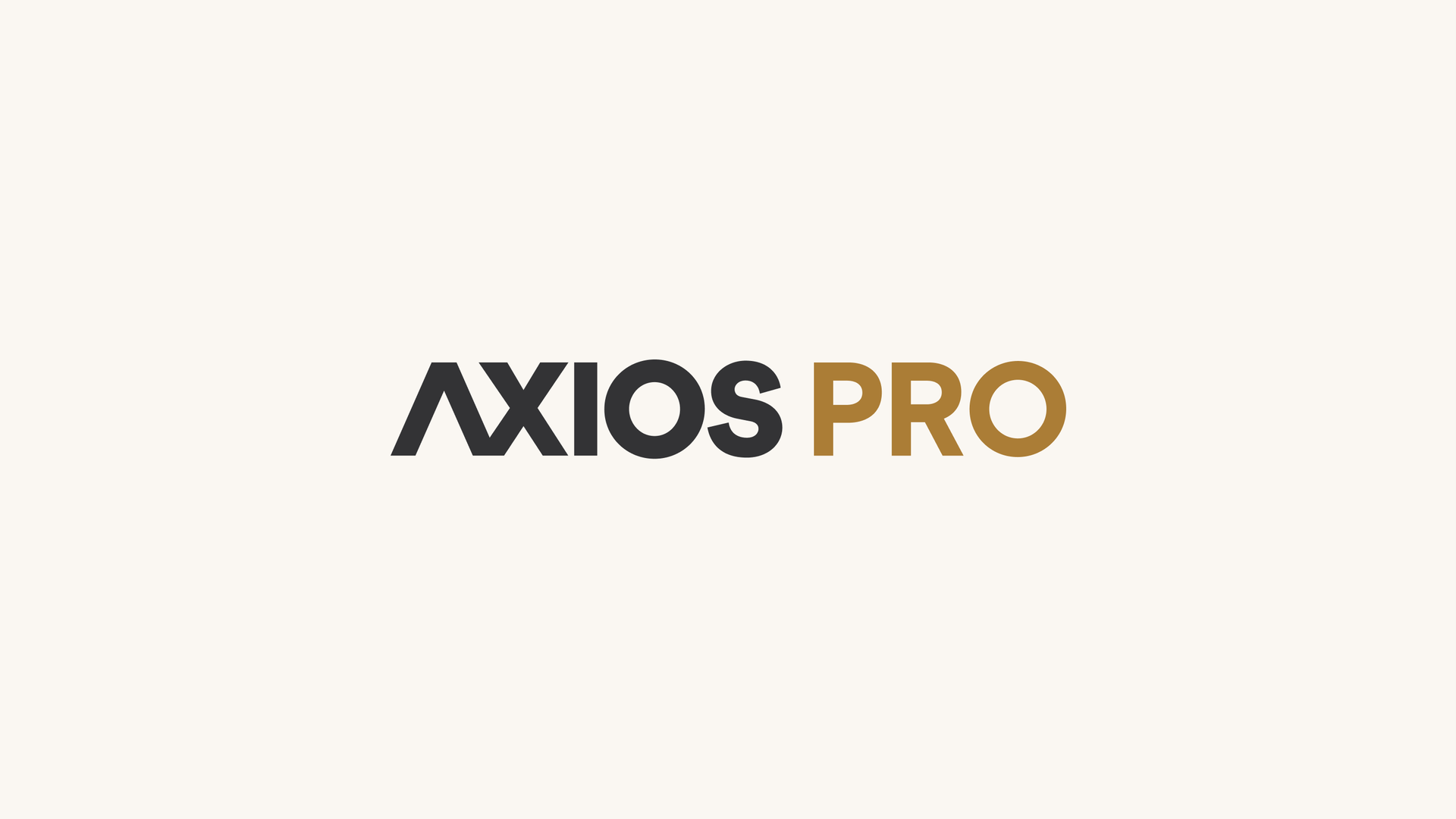 Kohlberg & Co. yesterday said it would buy Trinity Life Sciences, a Waltham, Mass.-based provider of life sciences commercialization solutions, from Parthenon Capital.
Sarah Pringle, co-author of the upcoming Axios Pro newsletter on health tech deals, reports that the buyout's total enterprise value was around $1.4 billion, or nearly 22x the company's estimated 2021 EBITDA, per sources. More from Sarah:
This is at the upper range of multiples for MedComms agencies, achieving a similar multiple to what The Lockwood Group recently scored from Ares Management. TPG's investment in BGB Group, Eversana's acquisition of InTouch Group and GHO Capital's investment in ClearView Healthcare Partners all traded at around 17x.
TLS likely benefited from one-third of its revenue coming via tech-enabled services, meaning it wasn't solely reliant on people-driven consulting.
What we're watching: Medical Knowledge Group, a Court Square Partners-backed MedComms agency, is in the second round of its sale process, per a source familiar.
The big picture: Outsourced life sciences commercialization and strategy consulting companies are outgrowths of the massive increases in funding going into drug development.
Liquidity Events
• Industrial Opportunity Partners sold Aarrowcast, a Shawano, Wis.-based maker of ductile iron castings, to Charter Manufacturing. www.aarrowcast.com
•Investcorp is seeking a buyer for Italian motorcycle clothing brand Dainese, which could fetch around €750 million, per Reuters. http://axios.link/rkpC
More M&A
• Honeywell Quantum Solutions, a Broomfield, Colo.-based maker of quantum computers that use trapped-ion technologies, agreed to merge with British quantum software company Cambridge Quantum.
Axios Future's Bryan Walsh writes: "This is a sign of quantum computing industry maturity, as it begins to shift from the lab to solving difficult to compute problems in the real world."
• Jana Partners has asked Zendesk (NYSE: ZEN) to scrap its $4.13 billion acquisition of Momentive (Nasdaq: MNTV), the parent company of SurveyMonkey, per the WSJ. http://axios.link/Codr
• Quorum, a Washington, D.C.-based maker of public affairs software, acquired CisionPAC, a provider of PAC management software. www.quorum.us
⚡ Royal Dutch Shell (NYSE: RDS) said that a U.S. national security review has delayed its $596 million sale of a 50% stake in a Texas refinery to Mexico's Pemex. http://axios.link/KEZt
🚑 Sanofi (Paris: SASY) agreed to buy Origimm Biotechnology, an Austrian maker of an acne vaccine. http://axios.link/z0XO
Fundraising
• AC Ventures of Indonesia raised $205 million for its second fund. http://axios.link/n33f
• Borderless Capital, a Miami-based crypto VC firm focused on the Algorand ecosystem, raised $500 million for its second fund. www.borderlesscapital.io
• Excellere Partners, a Denver-based private equity firm, raised $875 million for its fourth fund. www.excellere.com
• Manulife Investment Management raised US$4.65 billion for its second infrastructure fund. http://axios.link/u6M6
• Maple VC, an S.F.-based firm focused on Canadian founders, raised $16.5 million for its second fund. http://axios.link/atK1
• Siris Capital Group, a New York-based tech PE firm, is targeting $4 billion for its fifth flagship fund, per Buyouts. http://axios.link/dFQH
It's Personnel
• Ajay Banga, former CEO of MasterCard, joined General Atlantic as vice chairman. www.generalatlantic.com
• Tim Friedman, former U.S. head for Preqin and founder of PE Stack, joined Thomas H. Lee Partners as an executive advisor. http://axios.link/tdi0
• Nicholas Wheeler joined Standard Investments as a managing director. He previously was a principal with Bosch Venture Capital. http://axios.link/LoLd
• Brighton Park Capital promoted Sam Kentor, Kevin Magan and Catherine Wallis to partner. It also promoted Monica Romano to partner and CFO, Tim Drager to principal and Andrew Camel to VP. www.bpc.com
Final Numbers
🙏 Thanks for reading Axios Pro Rata! Please ask your friends, colleagues and carbon removers to sign up.