Axios Pro Rata
June 17, 2020
🎧 Axios Re:Cap focuses on how Seattle, an early COVID-19 hotspot, is working to reopen its economy amid policing protests and revenue shortfalls. My guest is Seattle Mayor Jenny Durkan. Listen via Apple Podcasts or Axios.
🖥️ You're invited: Axios tomorrow hosts a live event on the financial future for millennials, including conversations with NerdWallet CEO Tim Chen, SoFi CEO Anthony Noto, and WeWoreWhat founder Danielle Bernstein. Register here.
Top of the Morning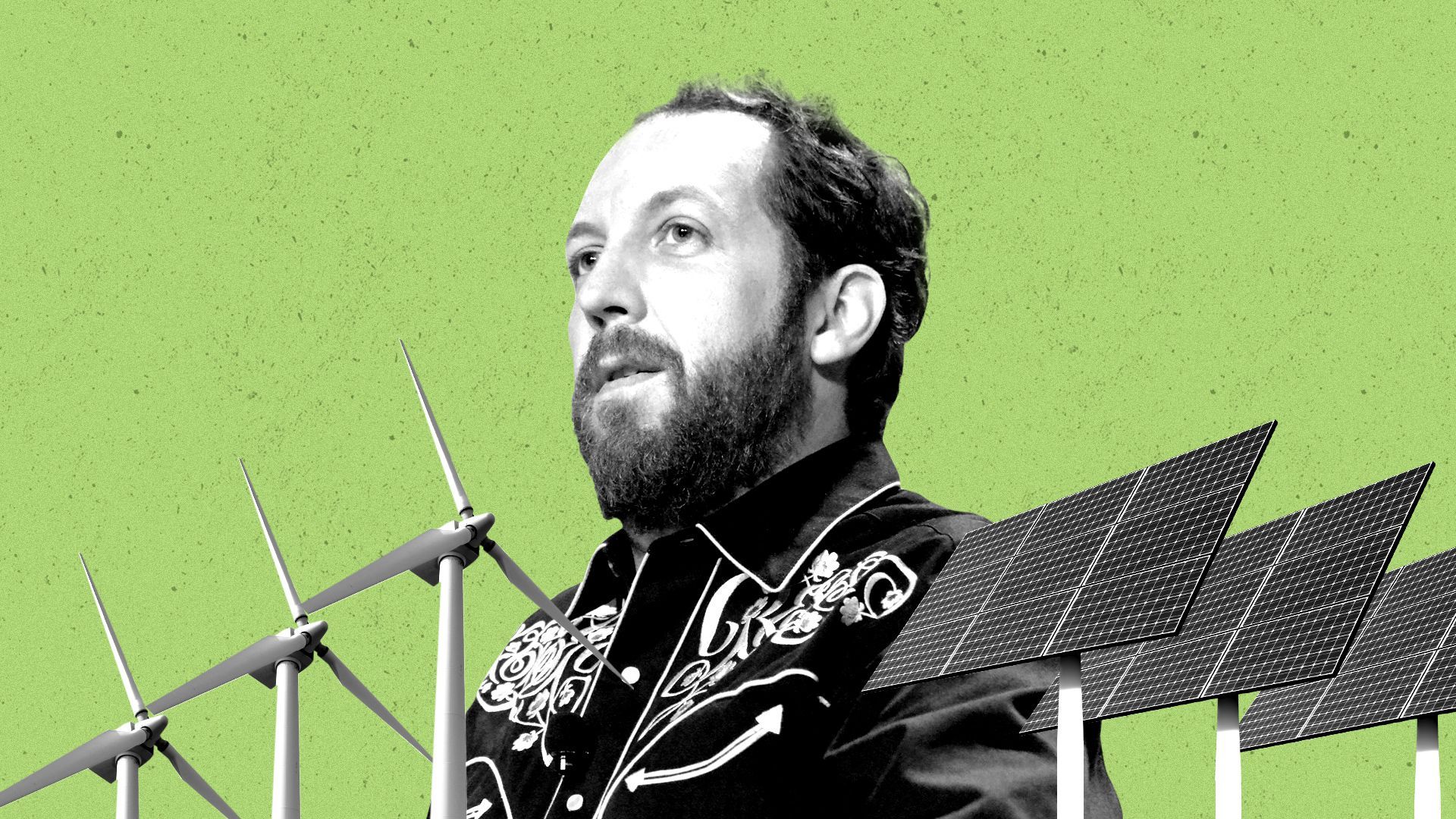 Chris Sacca was one of the past decade's most successful venture capitalists, with a run that included early bets in such companies as Instagram, Twitter and Uber. Then, in 2017, he quit.
Driving the news: Sacca is good at investing, but bad at retiring. He's now running a new firm called Lowercarbon Capital, focused on startups that are developing "technologies to reduce CO2 emissions, remove carbon from the atmosphere, and actively cool the planet."
"Clean tech" remains a dirty word for many venture capitalists, due to the mountains of cash lost on such deals in the late aughts.
Sacca argues that the sector today is akin to internet tech in 2005 when Y Combinator launched, in terms of lower startup costs and clearer paths to scale.
This is not, he stressed to me yesterday during a CB Insights conference interview, a charity case. Sacca also says he welcomes the investment participation of oil majors like Chevron and ExxonMobil, even though that's blasphemy in some clean-tech investment circles.
Portfolio companies include a startup focused on lithium extraction tech, a carbon credits marketplace, and an oyster hatchery in Maine.
Details: Lowercarbon currently is structured as a family office ⁠— Chris' wife Crystal is co-founder ⁠— in the tens of millions of dollars. It hasn't yet accepted outside money save for a few special-purpose vehicles with institutional investors from Sacca's prior funds, but there's a growing possibility that it will do a formal fundraise.
Elsewhere: Climate tech investing is having a big week. Sweden's Pale Blue Dot raised $60 million for a new fund, Prime Impact Fund emerged from stealth with $50 million, and Copenhagen Infrastructure Partners raised a €1.5 billion fund focused on renewable energy infrastructure.
The bottom line: Sacca's participation could prompt others to tip their toes back in, or for the first time, but a stampede is unlikely until the new generation of clean tech companies produces a massive hit.
The BFD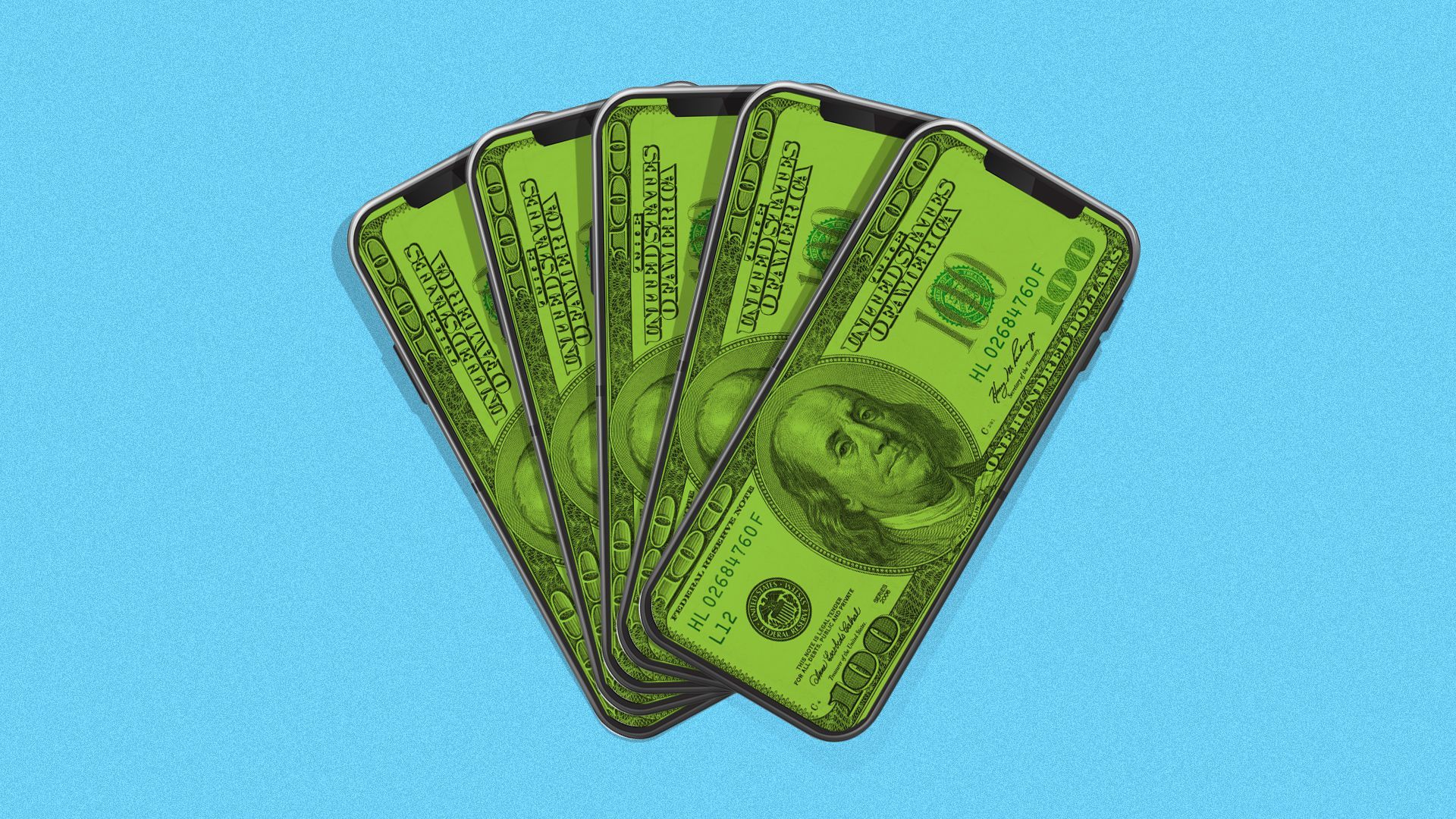 SoftBank Group confirmed it will sell most of its $30 billion stake in T-Mobile US (Nasdaq: TMUS), which it acquired via T-Mobile's recent purchase of Sprint. Word is the moves could begin as early as next week.
Why it's the BFD: This is part of SoftBank's mad dash for cash — partially driven by write-downs from its $100 billion Vision Fund — and could fund around half of its planned $40 billion in divestitures.
Structure: No official details yet. Reports suggest a combination of secondary public offering and a private placement to top T-Mobile shareholder Deutsche Telekom (which doesn't want to lose control), while SoftBank also said there could be structured transactions.
Also: T-Mobile yesterday pink-slipped hundreds of Sprint employees, per TechCrunch. It's worth recalling that T-Mobile and Sprint pitched regulators on how their merger would create jobs.
The bottom line: The bigger they are, the harder they fall.
Venture Capital Deals
• QuantumScape, a San Jose, Calif.-based developer of solid-state batteries, raised $200 million from existing backer Volkswagen. http://axios.link/evD6
• Pagaya, an Israeli asset management tech platform for institutional investors, raised $102 million in Series D funding. GIC led, and was joined by Aflac, Paolim Capital Markets, Viola, Oak HC/FT, Harvey Golub, Call Insurance, GF Investments, and Siam Commercial Bank. http://axios.link/UBz0
• Credo, a San Jose, Calif.-based chipmaker, raised $100 million in Series D funding led by BlackRock. http://axios.link/tNTV
• Contentful, a German provider of headless content management systems, raised $80 million in Series E funding. Sapphire Ventures led, and was joined by General Catalyst and Salesforce Ventures. www.contentful.com
• Bespin Global, a South Korean cloud management platform, raised $75 million in Series C funding from SK Telecom and DY Holdings. http://axios.link/6a5V
• Unbounce, a Canadian landing page optimization startup, raised C$52 million led by Crest Rock Partners. http://axios.link/u7Hn
• Outreach, a Seattle-based provider of sales tools, raised $50 million in Series F funding at a $1.33 billion valuation. Sands Capital led, and was joined by Salesforce Ventures, Operator Collective, and return backers Lone Pine Capital, Spark Capital, Meritech Capital Partners, Trinity Ventures, Mayfield, and Sapphire Ventures. http://axios.link/pXew
• Starburst, a Boston-based SQL query engine, raised $42 million in Series B funding. Coatue Ventures led, and was joined by return backer Index Ventures. http://axios.link/VJYz
• Degreed, a San Francisco-based upskilling platform, raised $32 million in new funding led by existing backer Owl Ventures. http://axios.link/kMLH
• Uptycs, a Waltham, Mass.-based provider of SQL-powered security analytics, raised $30 million in Series B funding. Sapphire Ventures led, and was joined by return backers Comcast Ventures and ForgePoint Capital. www.uptycs.com
• Streamlit, a San Francisco-based model comparison tool for machine learning development, raised $21 million co-led by Gradient Ventures and GGV Capital. http://axios.link/VGn9
• EasyKnock, a residential sale and lease-back platform, raised $20 million. Blumberg Capital and QED Investors co-led, and were joined by FJ Labs, Correlation, Moderne, 7BC, and Interplay. http://axios.link/ZpUn
• Zycada, a Campbell, Calif.-based developer of a bot to speed up e-commerce experiences, raised $19 million. Khosla Ventures led, and was joined by Cervin Ventures. http://axios.link/GjI5
• Clockwise, a San Francisco-based smart calendar startup, raised $18 million in Series B funding. Bain Capital Ventures led, and was joined by return backers Accel and Greylock. http://axios.link/gVz5
• Chipper Cash, a San Francisco-based cross-border payments company focused on Africa, raised $13.8 million in Series A funding led by Deciens Capital. http://axios.link/2dip
• UNest, a Los Angeles-based provider of financial planning and savings tools for parents, raised $9 million from Anthos Capital, Northwestern Mutual, Artemis Fund, Draper Dragon, and Unlock Ventures. http://axios.link/QumU
• Slamcore, a London-based developer of special AI for robots and drones, raised $5 million. Octopus Ventures and MMC Ventures co-led, and were joined by Amadeus Capital Partners and Toyota AI Ventures. http://axios.link/Elj9
• Sorcero, a Washington, D.C.-based language intelligence platform, raised $3.5 million co-led by Leawood VC and WorldQuant Ventures. http://axios.link/MqyV
Private Equity Deals
• Greensill Capital, a U.K.-based working capital and supply chain finance firm backed by SoftBank and General Atlantic, agreed to buy Colombian fintech Omni Latam. http://axios.link/moV3
• Mercury Capital acquired the Australian unit, including ELLE Australia, of German magazine publisher Bauer Media Group. http://axios.link/rSpR
• Trive Capital agreed to buy Canadian gaming company Seven Aces (TSX: ACES) for around C$179 million.
Public Offerings
• BlueCity, a Chinese online LGBTQ community and dating platform, filed for a $50 million IPO. It plans to trade on the Nasdaq (BLCT) with AMTD as lead underwriter, and reports a $7.5 million net loss on $116 million in revenue for the fiscal year ending March 31, 2020. Shareholders include Shunwei Ventures, CDH, and NewQuest Partners. http://axios.link/eoXK
🚑 Royalty Pharma, a New York-based company that buys biopharma royalty interests, raised $2.2 billion in what is the year's largest IPO to date. It priced 77.7 million shares at $28 (high end of range), representing a fully-diluted market cap of $16.7 billion, and then closed its first day of trading (Nasdaq: RPRX) at $44.50 per share. Pre-IPO backers included Adage Capital Management. http://axios.link/bTln
Liquidity Events
• CDIB Capital is seeking a buyer for its minority stake in Taiwanese gym chain World Fitness Services at an enterprise value of around $1 billion, per Bloomberg. http://axios.link/FAC8
More M&A
• Boohoo (AIM: BOO), a British online fashion retailer, agreed to buy the online businesses of Oasis and Warehouse for £5.25 million. http://axios.link/Y2RB
⛽ Iberdrola (Madrid: IBE) of Spain agreed buy Australian renewables group Infigen Energy (ASX: IFN) for A$828 million, having topped an earlier offer from Philippine conglomerate Ayala Corp. http://axios.link/594e
• Indian antitrust regulators have launched an investigation into Facebook's (Nasdaq: FB) $5.7 billion investment in Reliance Jio Platforms. http://axios.link/h6dd
⛽ Saudi Aramco completed its $69.1 billion purchase of a 70% stake in petrochemicals company Saudi Basic Industries. http://axios.link/yA61
• Valspar, a Minneapolis-based paints and coatings maker owned by Sherwin-Williams (NYSE: SHW), is weighing a sale for Australian unit Wattyl, which generates around A$10 million in EBITDA, per The Australian.
Fundraising
• Corten Capital, a London-based tech private equity firm co-founded by Warburg Pincus vets Simon Begg and Joseph Schull, raised €392 million for its debut fund. http://axios.link/XOog
• FTV Capital raised $1.2 billion for its sixth growth equity fund. www.ftvcapital.com
• Square Peg Capital, an Australian VC firm, raised A$350 million for its latest fund. http://axios.link/Z9VG
• The Sterling Group, a Houston-based mid-market private equity firm, raised $2 billion for its fifth fund. www.sterling-group.com
It's Personnel
• Adam Feigenbaum, former chief customer officer at iCIMS, joined Susquehanna Growth Equity as a senior adviser. www.sgep.com
• Goldman Sachs promoted leveraged finance banker David Sommer to head of its middle-market lending group, per PE Hub. www.gs.com
• Peter Greenwood joined Anchorage Capital Group as a vice president, per his LinkedIn profile. He previously was an investment analyst with the Andrew W. Mellon Foundation. www.anchoragecap.com
• Nikhil Kalghatgi joined Switzerland's Hinduja Bank as head of alternative investments. He previously was a partner with CoVenture. www.hindujabank.com
• Brittany Kidd Laroche stepped down as a senior investment analyst with the Andrew W. Mellon Foundation to join UJA-Federation of New York as a director, per her LinkedIn profile. www.ujafedny.org
🙏 Thanks for reading Axios Pro Rata! Please ask your friends, colleagues, and clean tech converts to sign up.