November 18, 2019
Top of the Morning
Private equity's loudest political antagonists were back at it over the weekend, wrongly arguing that Taylor Swift's contract dispute is illustrative of the industry's rapaciousness.
Sen. Elizabeth Warren and Rep. Alexandia Ocasio-Cortez each tweeted that private equity must be "reined in."
At some point, they'll need to publicly wrestle with how private equity is fueled by public pension systems that they otherwise support.
U.S. public pensions are the single largest investor in U.S. private equity funds, according to the most recently-available data, having hundreds of billions of dollars of exposure.
They've also increased their participation in direct private equity deals, often via co-investments with portfolio managers, with PitchBook reporting that 2018 saw a record number of domestic PE deals with public pension participation.
Any new regulation on U.S. private equity could have downstream impact on U.S. public pensions, many of which already have long-term challenges in meeting their member obligations.
Some changes, such as around the tax treatment of carried interest, would have a relatively small impact, if any.
Some changes, like Warren's plan to make PE funds liable for leveraged financing, would significantly impact public pension returns and allocation plans.
A popular progressive argument is that public pensions shouldn't invest in fee-heavy private equity at all, instead putting that money into public equity index funds.
There is some data to back this up, but it tends to ignore the value of diversification for public pensions with ongoing obligations, and imply that the past decade's bull run for public equities is normal.
The bottom line is that private equity and public pensions are tightly interconnected. To see the change they want, Warren and AOC may ultimately need to focus less on Taylor and Twitter, and more on the public pension leaders who represent part of their base.
The BFD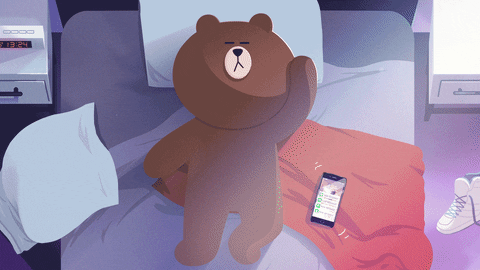 Yahoo Japan (Tokyo:4689), controlled by SoftBank, agreed to merge with Japanese messaging app operator Line Corp. (Tokyo: 3938), which is controlled by Naver Corp. The combined company would be worth around $30 billion.
Why it's the BFD: This creates Japan's largest Internet services company by revenue, and gives it scale to better compete against Chinese rivals in Southeast Asia.
Deal details: SoftBank and Naver will form a 50/50 joint venture that will own Yahoo Japan. The JV then will launch a tender offer for Line's remaining shares at around a $12 billion valuation and 14.4% premium to where Line traded before the first reports of a possible deal.
Bottom line: "Analysts have often called for the two groups to combine, saying a deal would give Line and Yahoo Japan access to a bigger pool of data and stronger negotiating power with its advertisers. It also strengthens Yahoo Japan's presence in the mobile space by giving it access to Line's 164 million monthly active users in Japan, Taiwan, Thailand and Indonesia." — Kana Inagaki, FT
Venture Capital Deals
• OPay, an Africa-focused payments company founded by Norway's Opera, raised $120 million in Series B funding from Meituan-Dianping, GaoRong, Source Code Capital, SoftBank Asia, BAI, Redpoint Ventures, IDG Capital, Sequoia China, and GSR Ventures. http://axios.link/Vq55
• Nuvia, a Santa Clara, Calif.-based chip design startup, raised $53 million in Series A funding from Capricorn Investment Group, Dell Technologies Capital, Mayfield, WRVI Capital, and Nepenthe LLC. http://axios.link/vGT3
• Funding Xchange, a London-based digital decisioning platform for business credit, raised £8 million co-led by Downing Ventures and Gresham House Ventures. http://axios.link/D7Nj
• Enway, a Berlin-based developer of autonomous street-sweeping vehicles, raised €6 million in seed funding led by Redalpine. http://axios.link/UhPO
Private Equity Deals
🚑 Advent International agreed to acquire a majority stake in Bharat Serums, an Indian biopharma company focused on women's healthcare. Sellers include OrbiMed and Kotak PE. www.bharatserums.com
⛽ The Carlyle Group is bidding on ExxonMobil's (NYSE: XOM) downstream energy assets in Australia, which could get around US$3 billion, per The Australian.
• Guardian Capital Partners invested in the Eugene, Ore.-based parent company of Western Shelter Systems (emergency response shelters) and CrewBoss (fire-resistant personal protective equipment). www.westernshelter.com
• HKW acquired John M. Floyd & Associates, a Baytown, Texas-based provider of overdraft program software for regional banks and credit unions. www.jmfa.com
• RedBird Capital Partners invested $125 million to help launch OneTeam Partners, a management group for pro athlete portrayals, in partnership with the NFL and Major League Baseball players unions. http://axios.link/E4Tq
Public Offerings
• Five companies and two SPACs plan to price U.S. IPOs this week. The largest is expected to be Canaan, the cryptocurrency-mining equipment maker that seeks to raise $400 million. http://axios.link/EbhB
• Bill.com, a Palo Alto-based provider of payment processing software for SMEs, filed for a $100 million IPO. It plans to trade on the NYSE (BILL) with Goldman Sachs as lead underwriter, and reports a $7 million net loss on $108 million in revenue for the year ending June 30, 2019. The company raised $320 million in VC funding from DCM (16.3% pre-IPO stake), August Capita (12.7%), Ossa Investments (9.1%), Emergence Capital (8.1%), Financial Partners (7.8%), Scale Venture Partners (6.2%), and Icon Ventures (5.7%). http://axios.link/0aKV
• CDP Holdings, a Chinese HR management software company, filed for a $125 million IPO. It plans to trade on the NYSE (CDP) with BofA and Citi as lead underwriters, and reports a $22 million net loss on $94 million in revenue for the first nine months of 2019. Shareholders include Investor AB (11.9% pre-IPO stake), North Haven PE (10.1%), CSV Capital (9.4%), and Eight Roads Ventures (6.5%). http://axios.link/TIpK
• Reynolds Consumer Products, the maker of aluminum foil and Hefty trash bags, and other household and kitchen products, filed for a $100 million IPO. That's believed to be a placeholder figure, with reports that Reynolds could seek to raise $1 billion at a $7 billion valuation. It plans to trade on the Nasdaq (REYN) with Credit Suisse as lead underwriter. http://axios.link/nTMM
• Springer Nature, a German academic publisher owned by BC Partners and Holtzbrinck Publishing Group, is reviving IPO plans that were put on hold in May 2018, per Bloomberg. http://axios.link/Oksg
• Tyro Payments, an Australian payments services provider, said it will seek to raise upwards of A$253 million in a domestic IPO. http://axios.link/TzLc
• XP, Brazil's largest digital brokerage, filed for a $100 million IPO. This is likely a placeholder amount, with Renaissance Capital estimating an actual raise of around $1 billion. XP plans to trade on the Nasdaq (XP) with Goldman Sachs as lead underwriter, and reports $168 million of net income on $887 million in revenue for the first nine months of 2019. Shareholders include General Atlantic. http://axios.link/4Zam
Liquidity Events
• Vodafone (LSE: VOD) agreed to buy Grandcentrix, a German IoT integration company that had raised an undisclosed amount of VC funding from High-Tech Gründerfonds. http://axios.link/c5UL
More M&A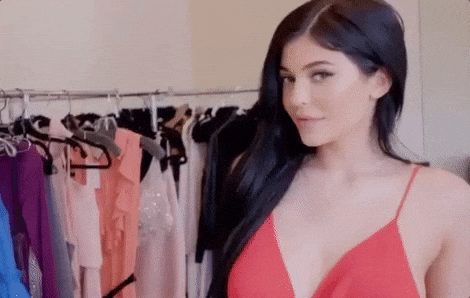 • Coty (BNYSE: COTY) agreed to buy a 51% stake in Kylie Cosmetics from Kylie Jenner for at least $600 million. Flashback.
• Elavon, an Atlanta-based payments unit of U.S. Bancorp (NYSE: USB), agreed to buy Sage Pay, a UK digital payment processor owned by Sage Group (LSE: SGW) for £232 million in cash. http://axios.link/ffiw
• Mitsubishi Chemical (Tokyo: 4188) will pay $4.51 billion to fully acquire Mitsubishi Tanabe Pharma (Tokyo: 4508), at a 50% premium to Friday's closing share price. http://axios.link/MCPP
🚑 Recipharm (Sweden: RECIb) agreed to buy British drug manufacturer Consort Medical (LSE: CSRT) for £505 million. http://axios.link/mWkJ
• SIX Group, the Swiss stock exchange operator, offered to buy Spanish bourse BME for around $3.1 billion. http://axios.link/ztoU
Fundraising
• MMC Ventures of London raised £100 million for a fund that will provide later-stage capital to existing MMC portfolio companies. http://axios.link/u1D6
• NewQuest Capital Partners, a Hong Kong-based private equity secondaries firm, raised $1 billion for its fourth fund. www.nqcap.com
• Northzone, a European VC firm, raised $500 million for its ninth fund. http://axios.link/iPJX
• OpenView Venture Partners is raising $450 million for its sixth fund, per an SEC filing.
It's Personnel
• Jim Goetz, a partner with Sequoia Capital, joined Intel's board as an independent director. www.intel.com
Final Numbers
A law requiring all California-based public companies to have at least one female board member by 2020 is drawing lawsuits. Go deeper.
🙏 Thanks for reading Axios Pro Rata. Please ask your friends, colleagues, and public pensioners to sign up here.