Axios Pro Rata
September 07, 2022
🚨 Situational awareness: A Delaware court this morning ruled that Elon Musk will be allowed to add Twitter whistleblower claims into his countersuit against the company, but was denied a request to delay the October trial.
Top of the Morning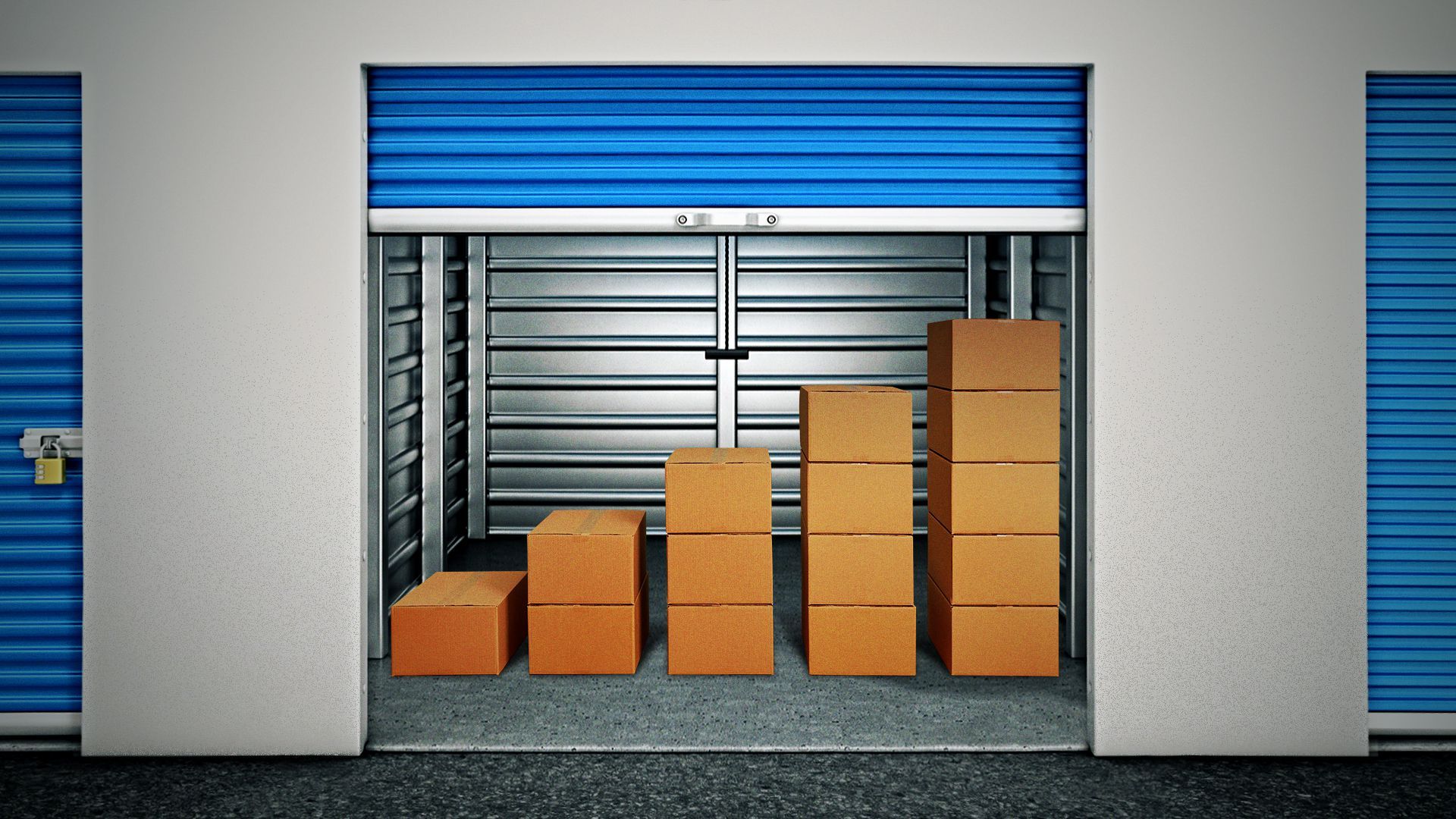 It's never been easy to raise a first-time private equity fund, despite data showing that emerging managers often outperform legacy peers.
And today it's even tougher, with the denominator effect causing many limited partners to retreat.
Behind the scenes: Law firm Ropes & Gray recently issued an article on the deteriorating fundraising market, noting that emerging managers — particularly in the vanilla mid-markets — are having to employ "innovative and flexible fundraising structures" to achieve success.
Two authors of the piece, Isabel Dische and Bryan Hunkele, tell me that deal warehousing is becoming a top differentiator.
For the uninitiated, deal warehousing is when a fund manager closes a couple of transactions prior to fundraising, and then rolls those deals into the eventual fund (sometimes via a fundless sponsor model). It's not a new technique, but one that the attorneys say is taking on much greater importance.
The sweet spot, they say, is one or two transactions. That should be enough to prove that the fund manager is able to successfully source and close transactions (including securing bank financing in necessary).
Too many warehoused deals, and prospective LPs might wonder why the manager hasn't just held a first fund close. Or worse, particularly if a manager takes out loans to make warehoused deals (market vets might remember the related collapse of HRJ Capital).
Kelly DePonte, a managing director with fund placement firm Probitas Partners, adds that LPs no longer are being won over by "concept plays," instead insisting on track record:
"Many LPs have fiduciary responsibility and are not interested in providing emerging managers with a private equity university where they help you learn the ropes."
The BFD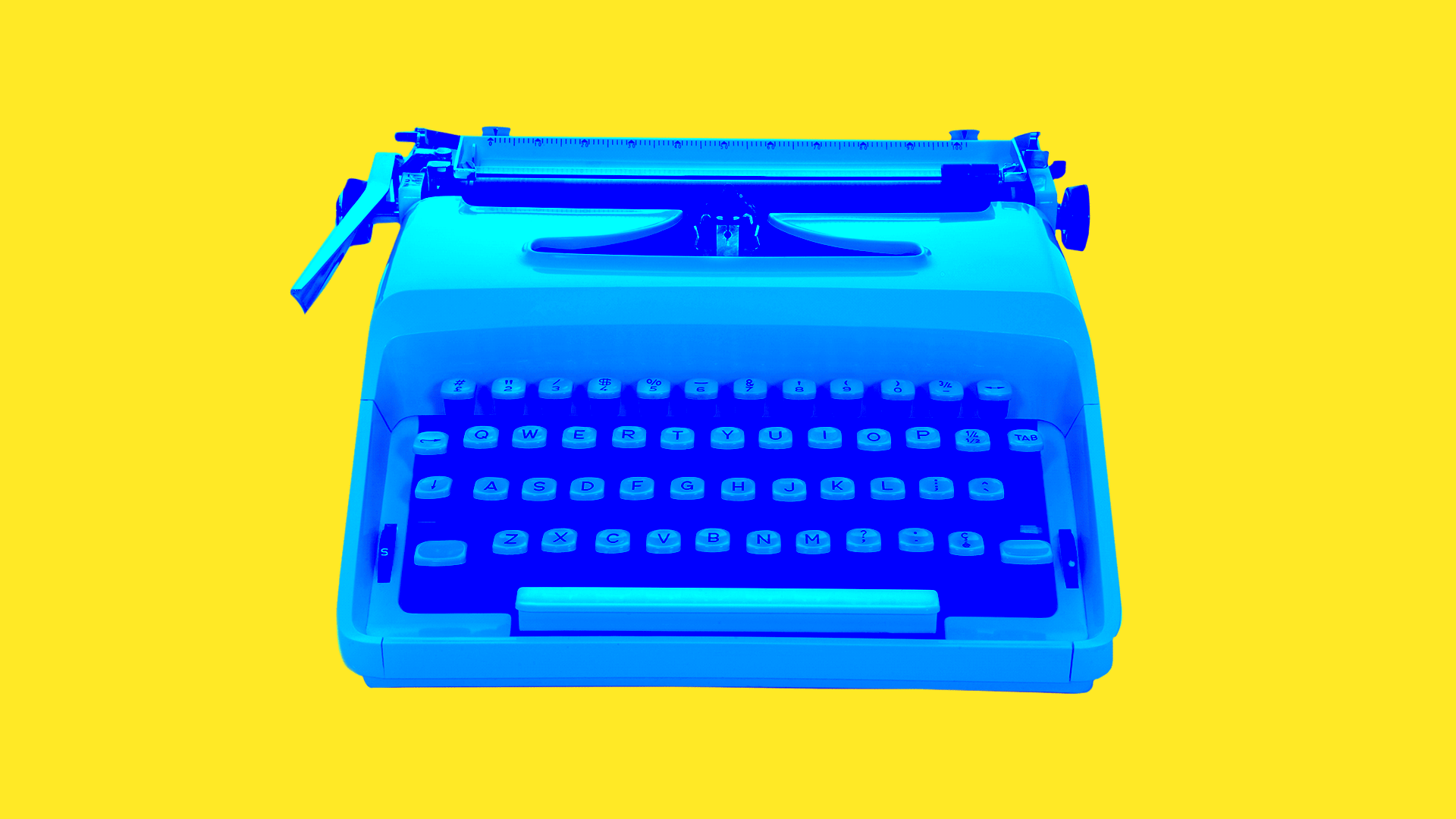 Muck Rack, a Miami-based journalist database, raised $180 million in Series A funding from Susquehanna Growth Equity.
Why it's the BFD: This is Muck Rack's first-ever round of outside funding, despite having been founded in 2009. Some proceeds will be used for founder and early employee liquidity, but most will go toward building out a CRM-type platform for public relations professionals.
The bottom line: "The PR world has never really had a system of record. There are legacy research tools, but most of the workflow is still done in Excel. We want to transform Muck Rack into what Salesforce is for sales teams or what HubSpot is for marketing teams, giving PR teams the ability to better track relationships not only for traditional journalists, but also newsletter writers or podcast hosts or others." — Gregory Galant, Muck Rack co-founder and CEO, to Axios
Venture Capital Deals
🚑 Arsenal Biosciences, a South SF-based programmable cell therapy startup, raised $220m in Series B funding from SoftBank, Bristol-Myers Squibb, Byers Capital, Emerson Collective Investments, Green Sands, Hitachi Ventures, Sixth Street and insiders Westlake Village BioPartners, UCSF, Foundation Investment Co., Euclidean Capital, Waycross Ventures, Kleiner Perkins and the Parker Institute for Cancer Immunotherapy. https://axios.link/3cTSp5F
• Battle Motors (fka Crane Carrier), a vocational truck fleet electrification company, says it raised $150m in Series B funding from an undisclosed institutional investor. www.battlemotors.com
• TruKKer, a Dubai-based digital freight platform, raised $100m from Mubadala and Investcorp. https://axios.link/3x2ZNm4
• Boopos, a Miami-based business lending platform, raised $58m in Series A and debt funding. Bonsai Partners led and was joined by Fasanara, Actyus and K Fund. https://axios.link/3BgmR33
• Carbyne, a New York-based emergency communications and services startup, raised $56m in Series C funding at a $400m valuation. Cox Enterprises and Hanaco Growth Fund co-led, and were joined by Valor Equity Partners, General Global Capital, TalC and insiders Founders Fund, FinTLV, Elsted Capital Partners and David Petraeus. https://axios.link/3TR9H3S
• Varjo, a Finnish provider of VR/XR hardware and software, raised $40m from EQT Ventures, Atomico, Volvo Car Tech Fund, Mirabaud, Foxconn and Lifeline Ventures. https://axios.link/3KQBY6E
• Regal, a platform for branded calls and texts, raised $38.5m in Series A funding at a $350m post-money valuation. Emergence Capital Partners led, and was joined by Founder Collective, Homebrew, Flex Capital, Inspired Capital and Operator Collective. https://axios.link/3ASKX2M
• Localyze, a German staff relocation SaaS, raised $35m in Series B funding. General Catalyst led, and was joined by Visionaries Club, Web Summit Fund and Frontline Ventures. https://axios.link/3QChxvH
• Josys, a Japanese corporate IT operations SaaS, raised around $32m in Series A funding. Global Brain led, and was joined by ANRI, Digital Holdings, Yamauchi No. 10 family office and World Innovation Lab. https://axios.link/3Bma13E
• 21Shares, a crypto ETF and ETP provider, raised $25m at a $2b valuation led by Marshall Wace. https://axios.link/3qiY4W1
🚑 Otolith Labs, a Washington, D.C.-based maker of wearable medical devices for treating vestibular disorders, raised $20m in Series A funding led by Morningside Ventures. www.otolithlabs.com
• Bond Pet Foods, a Boulder, Colo.-based maker of plant-based pet treats, raised $17.5m in Series A funding form ADM Ventures, Cavallo Ventures, Genoa Ventures, Lever VC, Thia Ventures, iSelect Fund, Stage 1 Fund, Lifely VC and Satori Capital. https://axios.link/3cWotG3
🚑 Arpeggio Biosciences, a Boulder, Colo-based biotech focused on transcriptional dysregulation in disease, raised $17m in Series A funding led by Builders VC. www.arpeggiobio.com
• Uiflow, an SF-based no-code platform for enterprises, raised $15m in Series A funding co-led by Addition and Transpose Platform. www.uiflow.com
• Billogram, a Swedish invoicing platform, raised around $14m led by Swisscom Ventures. https://axios.link/3D1NkD8
• Credix Finance, a blockchain-based loan financing platform for emerging market fintechs, raised $11.25m co-led by Motive Partners and Parafi Capital. https://axios.link/3BfWwCu
🚑 Upfront Healthcare, a Chicago-based patient engagement platform, raised $10.5m in Series C funding co-led by Baird Capital, Echo Health Ventures and First Trust Capital Partners. https://axios.link/3Bkbx6h
• BioBetter, an Israeli cultivated meat startup that leverages tobacco plants, raised $10m in Series A funding. JVP led, and was joined by Milk and Honey Investments and the Israeli Innovation Authority. www.biobetter.bio
• Chargezoom, a billing and payments SaaS for SMBs, raised $10m in Series A funding. Panoramic Ventures and SoftBank co-led, and were joined by Okapi VC, SaaS VC and Stout Street Capital. www.chargezoom.com
• Passionflix, a romance-focused streaming service founded by Tosca Musk, raised $9.4m. AMC Networks led, and was joined by First Look Media and Bella Andre. https://axios.link/3RkdQf8
🌎 Flair, an SF-based maker of smart vents, raised $7.6m in Series A funding. Active Impact Investments and Lowercarbon Capital co-led, and were joined by SOSV, Skyview, Resilience Capital Partners, Shell Ventures, Susquehanna Foundation and 3M Ventures. https://axios.link/3erOxZZ
🚑 CuriMeta, a St. Louis-based real-world life science data startup, raised $6m from BJC HealthCare and Washington University School of Medicine. https://axios.link/3wW39av
• The D'Amelio family of TikTok fame raised $6m to launch a brands business, per Bloomberg. Backers include Fanatics CEO Michael Rubin, Apple's Eddy Cue and Autograph co-chairman Richard Rosenblatt. https://axios.link/3wWyWYY
• Userpilot, a Newark, Del.-based growth platform for SaaS companies, raised $4.6m in seed funding. Silicon Badia led, and was joined by ScOp Ventures and 500 Global. https://axios.link/3cNui8P
• Daalchini, an Indian maker of smart vending machines, raised $4m led by Unicorn India Ventures. https://axios.link/3RoUCoG
🌎 Tozero, a German battery recycling startup, raised €3.5m from Atlantic Labs, Verve Ventures and Possible Ventures. https://axios.link/3RmzzTz
• Remento, an LA-based family storytelling app, raised $3m in seed funding led by Upfront Ventures. https://axios.link/3TOkITG
• JusticeText, an Irvine, Calif.-based provider of video evidence management software, raised $2.2m in seed funding from Bloomberg Beta, True Ventures, Reid Hoffman, John Legend and Michael Tubbs. https://axios.link/3D2iEkP
• Beehive Industries, a Lincoln, Neb.-based provider of public asset management software, raised $2.1m from Advantage Capital and the Community Development VC Alliance. www.beehiveindustries.com
• Smoothie, a web3 discovery platform, raised $1.2m from Balaji Srinivasan, Toubi Capital and LongHash Ventures. www.smoothie.so
Private Equity Deals
• Arcline acquired Kings III, a Coppell, Texas-based provider of elevator and pool emergency monitoring solutions, from Rockbridge Growth Equity and Thayer Street Partners. www.kingsiii.com
• ACA Group, a New York-based portfolio company of Genstar Capital, acquired Focus 1 Associates, a provider of RIA compliance consulting services. www.acaglobal.com
• Francisco Partners invested in Drawbridge, a provider of cybersecurity software to the financial services market. www.drawbridgeco.com
• Gryphon Investors acquired Techmer, a Clinton, Tenn.-based maker of custom colors and additives for the plastics and fiber industries, from SK Capital Partners (which retains a stake). www.techmerpm.com
• Kelso & Co. acquired Emtec, a Jacksonville, Fla.-based provider of IT consulting and digital services to midsized and large enterprises. www.emtecinc.com
• Mubadala Investment Co. is in advanced talks to buy Fortress Investment Group from SoftBank for more than $2b, per Bloomberg. https://axios.link/3Dl7hVF
• Namely, a midmarket-focused HR software firm, was acquired by a holding company that was created via the merger of PrismHR and Vensure Employer Services (both backed by Stone Point Capital). Namely had raised over $200m from VC firms like Sequoia Capital, True Ventures and GGV Capital. https://axios.link/3cSP6LX
🚑 Olympus Partners agreed to acquire Atlanta-based eye care services firm EyeSouth Partners from Shore Capital Partners for nearly $1b, per Axios Pro. https://axios.link/3QlZaKY
⚡ Repsol (Madrid: REP) agreed to sell a 25% stake in its upstream business to EIG for $4.8b, with a U.S. listing possibly to follow. https://axios.link/3BjYJww
• SK Capital Partners invested in VanDeMark Chemical, a Lockport, N.Y.-based producer of life science chemistries backed by ComVest Partners. www.vandemark.com
• Stone-Goff Partners made a new investment in John Staurulakis, a Greenbelt, Md.-based provider of consulting and engineering services to rural broadband operators, via a continuation fund. www.jsitel.com
• TA Associates is investing in Hornetsecurity, a German cloud security and compliance SaaS provider whose existing backers include PSG and Verdane. www.hornetsecurity.com
🚑 Vetcor, a Norwell, Mass.-based portfolio company of Harvest Partners and Cressey & Co., acquired PPV, an Olympia, Wash.-based operator of over 150 animal hospitals backed by Cressey & Co. Axios Pro previously scooped the PPV auction process.
• Yahoo, a portfolio company of Apollo Global Management, acquired The Factual, a San Mateo, Calif.-based company that uses algorithms to rate the credibility of news sources, per Axios. It had raised more than $2m, mostly from Defy Ventures. https://axios.link/3D2HX6u
SPAC Stuff
• Digital World Acquisition Corp., the SPAC seeking to buy Truth Social, adjourned its shareholder meeting in a matter of minutes, after failing to secure enough votes to extend the life of its trust by one year.
The meeting will reconvene tomorrow (merger deadline day) and, if still unable to hit the 65% threshold, the SPAC sponsor will pay over $2.8m to exercise an existing option to extend by three months.
Liquidity Events
• Jupiter Fund Management is seeking to sell a 10% stake in Starling Bank, the British neobank last valued at £2.5b, per Sky News. https://axios.link/3qcdT0H
🚑 Roche (Swiss: RO) agreed to buy Good Therapeutics, a Seattle-based developer of PD-1 regulated IL-2 receptor agonist therapeutics. The deal includes $250m in cash upfront and additional earnouts. Good had raised over $30m in VC funding from Roche, RiverVest Venture Partners, 3x5 Partners and Digitalis Ventures. www.goodtherapeutics.com
• SK Capital Partners completed its $250m sale of NuCera Solutions, a Houston-based maker of protective polymers, to Chase Corp. (NYSE Arca: CCF). www.nucerasolutions.com
• Smartsheet (NYSE: SMAR) acquired Outfit, a Brooklyn-based brand management, templating and creative automation platform. Outfit had been seeded by firms like Patina Brands, Gaingels and Chaos Ventures. www.smartsheet.com
More M&A
• ICF (Nasdaq: ICFI) agreed to buy Blanton & Associates, a Texas-based environmental consulting firm. www.icf.com
• Misfits Market, most recently valued at $2b in a SoftBank-led round, agreed to buy SF-based online grocer Imperfect Foods in an all-stock deal. Imperfect has raised around $229m from such firms as Insight Partners, Norwest Venture Parters, Hamilton Lane, Blisce Group and Maveron. https://axios.link/3TPo6gV
• Scholastic (Nasdaq: SCHL) acquired Learning Ovations, a provider of literacy support solutions. www.scholasticinc.com
• Tencent agreed to invest nearly $200m to double its stake in French videogame maker Ubisoft (Paris: UBI). https://axios.link/3qkHFjY
Fundraising
• Baring Private Equity Asia raised $11b for its latest flagship fund, per Bloomberg. https://axios.link/3RjJ1Ho
• Building Ventures, a property and construction-focused VC firm, raised $95m for its second fund. https://axios.link/3ANpVT0
• Kapor Capital raised $126m for its latest flagship VC fund, and its first since co-founders Mitch Kapor and Freada Kapor Klein stepped back. https://axios.link/3RoHEau
• Mighty Capital, an SF-based VC firm, is raising $100m for its third fund, per an SEC filing.
It's Personnel
• Jay Sammons, former head of consumer deals for Carlyle, has launched a new consumer and media-focused PE firm called SKKY. His partner on the venture is Kim Kardashian (yup, today's newsletter includes both Kardashian and D'Amelio news… that's where things are at).
• Arie Abecassis launched a New York-based seed firm called Deftly.vc, and also became an entrepreneur-in-residence with Techstars NYC. He previously was with DreamIt Ventures. https://axios.link/3DckGim
• Alessio Fanelli joined VC firm Decibel as a partner. He previously was with 645 Ventures. www.decibel.vc
• Sara Eadie joined Tiger Global as a New York-based investor. She previously was with Accel. https://axios.link/3RIcMS5
• Katie Koch stepped down as chief investment officer for public equities at Goldman Sachs to become CEO of TCW, per Bloomberg. https://axios.link/3TQnmIr
• Nick Lawler joined Churchill Asset Management as a managing director and head of secondaries. He previously was at Northern Trust. www.churchillam.com
• Don McDonough joined GTCR as a managing director of business development. He previously was with JLL Partners. www.gtcr.com
• Michael Nemeroff joined Truist Securities as head of software investment banking. He previously was with Credit Suisse. https://axios.link/3QgNhWJ
• Jodie Tilley joined European mid-market debt investor Apera Asset Management as head of investor relations. She previously was a placement agent with Alvine Capital. www.apera-am.com
• Cherry Ventures of Berlin promoted Max Brückner to principal.
🚑 JDRF T1D Fund, a venture philanthropy fund focused on type 1 diabetes, promoted Yury Kukushkin to managing director. www.t1dfund.org
Final Numbers
Volkswagen on Monday confirmed that it plans to float a 12.5% stake in luxury automaker Porsche on the Frankfurt Stock Exchange by the end of September or in early October.
As we previously discussed, this deal is being viewed as a possible catalyst for the stalled European IPO market.
The Porsche price range is very wide. with a Cowen research note today saying: "We continue to expect the IPO price towards the bottom of the €60bn – €85bn valuation range, despite demand higher up. We see 4 major reasons for this expectation: family interests, cornerstone shareholders, governance and the fact that VW is making a bold statement by proceeding with the IPO."
✔️ Thanks for reading Axios Pro Rata! Please ask your friends, colleagues and PR pros to sign up.