https://www.axios.com/newsletters/axios-pro-rata-6efc328e-c7e3-4e22-8b28-01b7b2922896.html?chunk=0#story0
Top of the Morning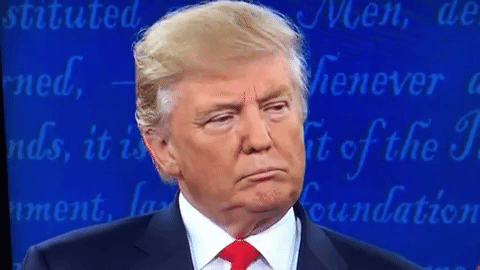 President Trump talks about being the consummate deal-maker, but his Administration is causing all sorts of heartburn for others in the trade. Here's the latest:
AT&T finally gets its day in court on Monday, defending its proposed $85 billion purchase of Time Warner against the U.S. Department of Justice. The judge said yesterday that the trial will last six to eight weeks, which is longer than previously estimated.
Bayer is running into DoJ troubles of its own, related to its proposed $66 billion buyout of Monsanto, according to Bloomberg. Apparently its proposed divestitures don't go far enough, and Monsanto shares fell sharply on the report.
Qualcomm may have gotten Trump to run interference when it came to Broadcom, but it could again be the subject of CFIUS review. Paul Jacobs, who stepped down last week as executive chairman, is putting together his own takeover offer. But Jacobs doesn't have that kind of scratch, so he's reportedly reaching out to SoftBank Vision Fund as a possible partner.
SoftBank is a Japanese company, while Vision Fund's primary outside investor is a Saudi sovereign wealth fund. Government scrutiny would be guaranteed and, given what we just saw, it could come even without a signed merger agreement.
Delaware Supreme Court Justice Leo Strine on Broadcom/Qualcom, during the Tulane M&A conference: "The way this was done... this didn't come out of CFIUS at the end of the process. That creates suspicion." (h/t @m_delamerced)
• Soundtrack: The big news coming out of yesterday's Spotify investor day was that the shares will begin trading on April 3, and that the company won't do any of the usual NYSE festivities like bell-ringing or on-floor media interviews.
Kia's takeaway: "People have been saying for a long time that companies like Spotify could be the new music labels, and they seem to be spelling it out without actually saying it."
• Magazine stand: Meredith Corp. has hired Citi and Houlihan Lokey to sell several of the magazine titles it recently acquired via the Time Inc. merger, including TIME and Fortune, according to Reuters.
Thought bubble: Not too surprising, given that lifestyle-focused Meredith has never really had interest in news content. Well, except to those who were convinced that Koch Industries helped bankroll Meredith's deal so that it could have a media mouthpiece...
• Just to reiterate: The current U.S. Secretary of Defense was on the board of a company that is accused of defrauding investors out of $700 million, and neither he nor DoD feels any obligation to comment.
• Gametime: We've got a whopping 1,250 Pro Rata readers participating in our March Madness contest. No perfect brackets left (seriously, Arizona, hadn't you already caused enough trouble?), but we do have 11 players who got all the other Day 1 games right. We'll start naming individual leaders next week. Good luck!
https://www.axios.com/newsletters/axios-pro-rata-6efc328e-c7e3-4e22-8b28-01b7b2922896.html?chunk=1#story1
The BFD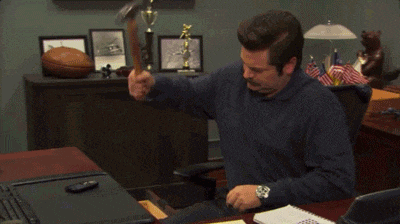 ACON Investments has agreed to acquire a majority stake in Chicago-based hardware retailer True Value.
Why it's the BFD: Because it would transition True Value away from the co-op model on which it was founded 70 years ago. Plus, I once played on a Little League team sponsored by my hometown True Value shop.
Bottom line: "The agreement would give Acon Investments a 70% stake in a new True Value operating company, with the remaining 30% owned by the member retailers who currently own the cooperative. A portion of Acon's investment would be used to return 70% of retailers' invested capital, along with promissory notes and dividends, totaling about $229 million, to those retailers." — Lauren Zumbach, Chicago Tribune
https://www.axios.com/newsletters/axios-pro-rata-6efc328e-c7e3-4e22-8b28-01b7b2922896.html?chunk=2#story2
Venture Capital Deals
• Robinhood, the no-fee stock-trading app, is in talks to raise $350 million in new funding led by DST Global at around a $5.6 billion valuation, as first reported by the WSJ. http://axios.link/UtbY
• SambaNova Systems, an AI chip startup from a pair of Stanford professors and a former Oracle exec, raised $56 million in Series A funding. GV and Walden International co-led, and were joined by Redline Capital and Atlantic Bridge Ventures. http://axios.link/1xfI
• Airtable, a San Francisco-based collaboration platform for managing and sharing data, raised $52 million in new funding. CRV and Caffeinated Capital co-led, and were joined by Freestyle Ventures and Slow Ventures. http://axios.link/CZMY
• Fortem Technologies, a Salt Lake City-based developer of a radar system for detecting airborne objects, raised $15 million in Series A funding. DCVC led, and was joined by Boeing, Mubadala Investment Co., Manifest Growth, New Ground Ventures and return backer Signia Venture Partners. http://axios.link/vIGo
• Virtuos, a Singapore-based gaming content producer, raised $15 million in new funding led by 3D Capital Partners. www.virtuosgames.com
• TheSkimm, an email newsletter startup aimed at millennial women, raised $12 million in new funding at what sources say was a pre-money valuation of approximately $100 million. GV led, and was joined by Sara Blakely and return backers RRE Ventures and Homebrew. http://axios.link/rzOi
🚑 180 Health Partners, a Nashville, Tenn.-based care provider for pregnant women with opioid addictions, has raised $8 million in Series B funding. Spring Mountain Capital led, and was joined by return backers Frist Cressey Ventures, Resolute Venture Partners and Altitude Ventures. http://axios.link/a1W5
• Drover, a UK-based "all in car subscription" service, raised £5.5 million in funding from Cherry Ventures, Partech, BP Ventures and return backers Version One and Forward Partners. http://axios.link/eyuz
• Detectify, a Swedish maker of website vulnerability detection software, raised €5 million in new VC funding. Insight Venture Partners led, and was joined by Paua Ventures and Inventure. http://axios.link/SmVu
https://www.axios.com/newsletters/axios-pro-rata-6efc328e-c7e3-4e22-8b28-01b7b2922896.html?chunk=3#story3
Private Equity Deals
• Bridger Capital Partners has acquired Old Mill Brick, a Bluffdale, Utah-based maker of thin brick web and panel systems. www.oldmillbrick.com
⛽ MFG Chemical, a Dalton, Ga.-based portfolio company of Platte River Equity, has acquired Gulf Bayport Chemicals, a Houston-based manufacturer of maleic anhydride derivatives. www.mfgchemical.com
🚑 Platinum Equity has offered to acquire LifeScan, a maker of blood glucose monitoring systems under the OneTouch brand, from Johnson & Johnson (NYSE: JNJ) for approximately $2.1 billion.
https://www.axios.com/newsletters/axios-pro-rata-6efc328e-c7e3-4e22-8b28-01b7b2922896.html?chunk=4#story4
Public Offerings
• SIG Combibloc, a Swiss packaging company backed by Onex Corp., is prepping a Zurich listing for this fall that could value the company at around €4.5 billion, per Reuters. http://axios.link/eYyn
• Wesfarmers (ASX: WES) plans to spin off Coles grocery chain via a listing on the Australian Stock Exchange. http://axios.link/mQ4B
https://www.axios.com/newsletters/axios-pro-rata-6efc328e-c7e3-4e22-8b28-01b7b2922896.html?chunk=5#story5
Liquidity Events
• L'Oreal (Paris: OREP) has agreed to acquire ModiFace, a Canadian virtual makeover app that had raised around C$3.8 million in seed funding from backers like Ontario Centres of Excellence. http://axios.link/FArq
🚑 Lundbeck has agreed to acquire Prexton Therapeutics, a Swiss drugmaker focused on CNS disorders like Parkinson's disease. The deal includes a €100 million upfront payment, plus up to €805 million in milestone-based earnouts. Prexton had raised just over €40 million in VC funding from firms like Forbion Capital Partners, Seroba Life Sciences, Merck Ventures, Ysios Capital Partners and Sunstone Capital. http://axios.link/HQTg
https://www.axios.com/newsletters/axios-pro-rata-6efc328e-c7e3-4e22-8b28-01b7b2922896.html?chunk=6#story6
More M&A
• Baidu (Nasdaq: BIDU) has agreed to invest around $160 million for an 11% stake in Coocaa, a smart TV hardware unit of Skyworth Digital Holdings (HK: 751). http://axios.link/Maa4
• CME Group (Nasdaq: CME) has approached NEX Group (LSE: NXG), an operator of currencies and treasuries trading markets, about a possible acquisition. http://axios.link/EjLV
• Steve Wynn may sell part of all of his 11.8% stake in casino company Wynn Resorts (Nasdaq: WYNN), according to a regulatory filing. http://axios.link/BLZw
https://www.axios.com/newsletters/axios-pro-rata-6efc328e-c7e3-4e22-8b28-01b7b2922896.html?chunk=7#story7
Fundraising
• Clearlake Capital Group has closed its fifth private equity fund with $3.6 billion. ww.clearlake.com
• HarbourVest Partners has raised $1.7 billion for its eighth private equity fund-of-funds focused on Europe, Asia and emerging markets. www.harbourvest.com
• Heartland Ventures, a South Bend. Ind.-based VC firm, is raising up to $25 million for its debut fund, per an SEC filing. www.heartlandvc.com
https://www.axios.com/newsletters/axios-pro-rata-6efc328e-c7e3-4e22-8b28-01b7b2922896.html?chunk=8#story8
It's Personnel
• Tim Clark has rejoined Dechert LLP as a New York-based partner focused on investment funds and secondary transactions. He previously was a partner at O'Melveny & Myers. www.dechert.com
• Michael Doppelt has joined Irving Place Capital as a partner in charge of fundraising and IR, per his LinkedIn profile. He previously spent eight years with Lightyear Capital. www.irvingplacecapital.com
https://www.axios.com/newsletters/axios-pro-rata-6efc328e-c7e3-4e22-8b28-01b7b2922896.html?chunk=9#story9
Final Numbers