Axios Pro Rata
September 26, 2019
🎧 Pro Rata Podcast digs into what WeWork's CEO ouster means for the cult of the founder. Listen here.
Top of the Morning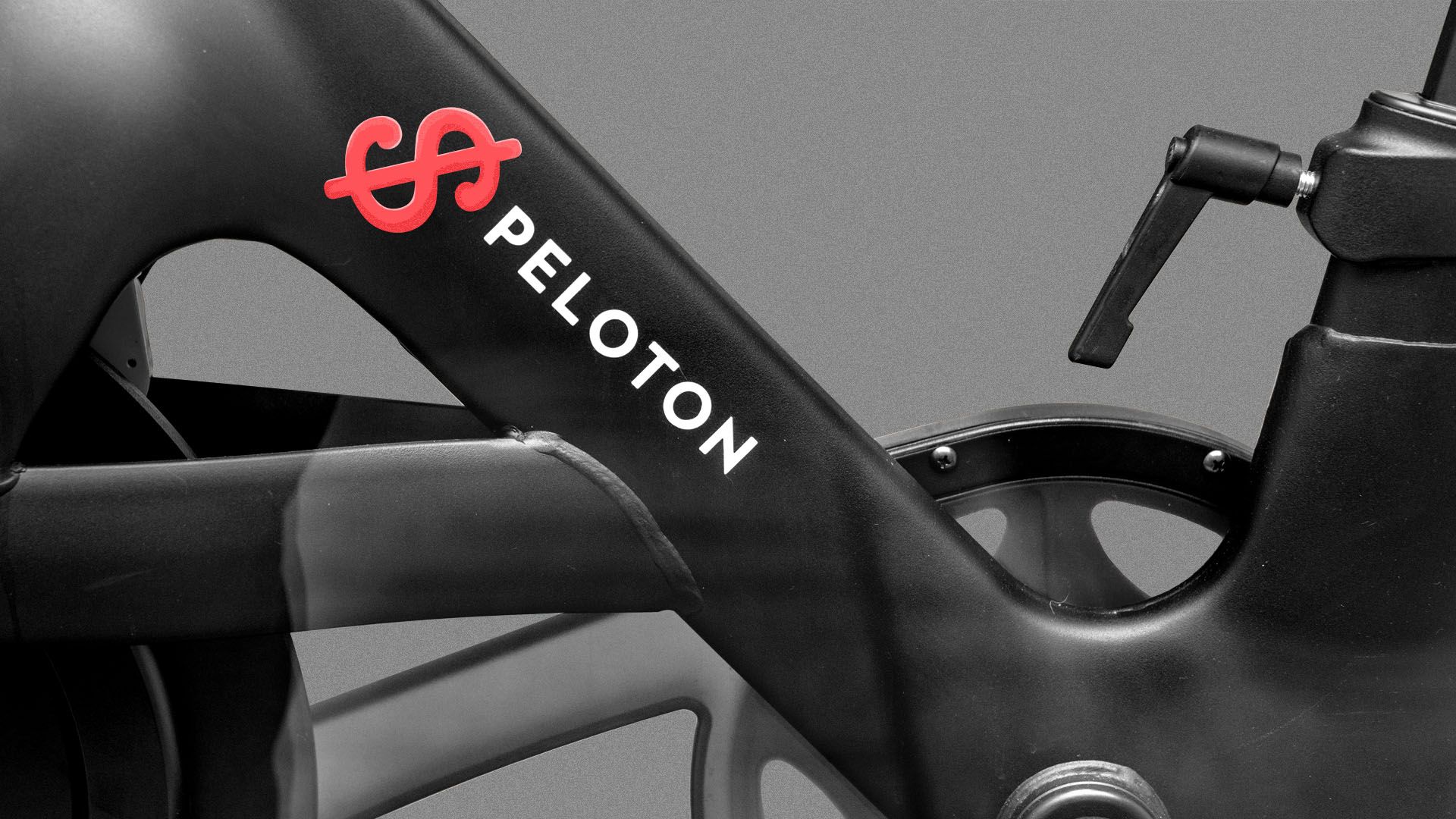 Peloton Interactive last night raised $1.16 billion in its IPO, giving it an initial market cap of around $8.1 billion.
It's a much-needed IPO win for both New York's tech startup market and lead banker J.P. Morgan, both of which were reeling from WeWork's spontaneous combustion.
Details: Peloton priced 40 million shares at $29, which was the high end of its range. Existing investor Technology Crossover Ventures plugged in another $100 million, via a concurrent placement. It will begin trading later this morning on the Nasdaq under ticker PTON.
Renaissance Capital reports that the $9.6 billion fully-diluted initial valuation is the highest such mark ever for a New York-based startup IPO.
ROI: The company had raised nearly $1 billion in VC funding, most recently at a $4.15 billion post-money valuation. Major backers include TCV, Tiger Global, Fidelity, True Ventures, and L Catterton.
Fidelity and Tiger Global also needed a returns reprieve. Fidelity has big stakes in both Juul and WeWork, while Tiger Global backed Juul.
Yes, there are doubters. Not just because of the faddish nature of fitness, but also because Peloton has grown exclusively in a growing economy. People may still work out during a recession, but lower-cost options are abundant. Plus, Peloton doesn't seem to have accounted for the possibility of widespread defaults on hardware financing plans. Expect some stubborn shorts.
I'm pretty bullish, probably because I own a Peloton and am a satisfied customer. Plus, Apple doesn't seem interested in playing in connected fitness hardware/software/media, even though that seems to be its sweet spot.
That said, Peloton missed an opportunity to offer IPO shares to users. It's a company that emphasizes "community" — its Facebook page engagement, for example, is insane — and owning a few shares could have engendered a sense of ownership for the purpose of further protecting against churn (at least on the outermost margins).
A "peloton" is a group of cyclists riding together.
The bottom line is that public market investors bought high into an unprofitable, VC-backed, tech company that pioneered a new category. Uber and WeWork aren't unicorns of the apocalypse. They're exceptions that prove the persistent rule.
The BFD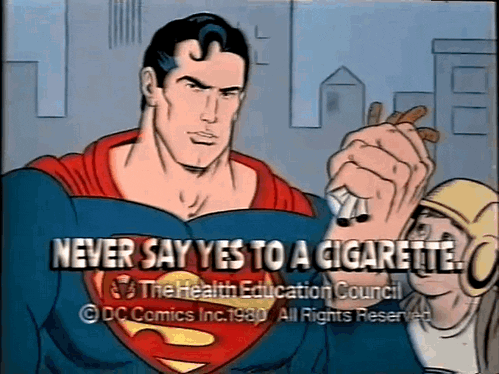 Altria (NYSE: MO) and Phillip Morris International (NYSE: PM) said that they are no longer in talks for an all-stock merger, which would have reunited the two cigarette makers after more than a decade apart.
Why it's the BFD: It reflects tobacco industry tumult over the Trump administration's proposal to ban flavored vaping products, although the two companies still plan to launch a joint, FDA-approved, "heat-not-burn" vaping product called IQOS.
Bottom line: The deal's death raises new questions about if either company will make a distressed takeover play for Juul, whose newly-installed CEO K.C. Crosthwaite previously led IQOS for Altria (which already holds a 35% Juul stake).
Venture Capital Deals
• Divvy, a San Francisco-based rent-to-own platform for homes, raised $43 million in Series B funding. GIC and Lennar co-led, and were joined by return backers Andreessn Horowitz, Caffeinated Capital, and Max Levchin. http://axios.link/R0JY
• TigerGraph, a Redwood City, Calif.-based graph analytics platform, raised $32 million in Series B funding led by Susquehanna International Group. http://axios.link/CLwz
• Darwinbox, an India-based human resources management platform, raised $15 million in Series B funding. Sequoia Capital India led, and was joined by Lightspeed India Partners, Endiya Partners, and 3one4 Capital. http://axios.link/PGrL
• Fiddler Labs, a Mountain View, Calif.-based "AI visibility" startup, raised $10.2 million in Series A funding. Lightspeed Venture Partners and Lux Capital led, and were joined by Haystack Ventures and Bloomberg Beta. http://axios.link/maoz
🚑 Mednition, a Burlingame, Calif.-based provider of decision-support software for ER nurses, raised $10 million in Series A funding led by Concord Health Partners. http://axios.link/nSW0
• Summer, an advisory platform for student loan borrowers, raised $10 million in Series A funding led by QED Investors. http://axios.link/hRPD
• Beat81, a German fitness tech startup, raised €6.4 million in Series A funding led by EQT Ventures. www.beat81.com
• Amava, a San Mateo, Calif.-based social experience platform for retirees and empty-nesters, raised $6.2 million from RPM Ventures. www.amava.com
• CyberFortress, a San Antonio, Texas-based, raised $3 million in seed funding co-led by Greycroft and LiveOak Venture Partners. www.cyberfortress.com
• Influencer, a UK-based social media influencer marketing platform, raised £3 million in Series A funding led by Puma Private Equity. www.influencer.com
• NTWRK, a mobile video commerce platform focused on youth culture, raised $3 million from Foot Locker (NYSE: FL). http://axios.link/Cipv
Private Equity Deals
🥩 Tilman Fertitta, owner of Landry's and the Houston Rockets, agreed to buy Del Frisco's Double Eagle Steakhouses and Del Frisco's Grilles from L Catterton, on the same day that L Catterton completed its $650 million take-private purchase of Del Frisco's Restaurant Group. L Catterton will retain the Bartaco and Barcelona Wine Bar brands. http://axios.link/4Aaj
• GTCR agreed to buy Cole-Parmer, a Vernon Hill, Ill.-based maker of lab and industrial fluid handling products, from Golden Gate Capital (which will retain a minority stake). www.coleparmer.com
• Inspire Brands, an Atlanta-based portfolio company of Roark Capital Partners, agreed to buy sandwich shop chain Jimmy John's. http://axios.link/0L2C
⛽ Kodiak Gas Services, a Montgomery, Texas-based portfolio company of EQT Partners, agreed to buy rival contract compression company Pegasus Optimization Managers from Apollo Global Management. www.pegasus15.com
• Midwest Composite Technologies, a Hartland, Wis.-based portfolio company of Core Industrial Partners, acquired Fathom, an Oakland-based 3D printing and additive manufacturing company. www.midwestcomposite.com
🚑 New Mountain Capital acquired Emids, a Franklin, Tenn.-based provider of software for healthcare payers and providers, from Council Capital and Baird Capital Partners. www.emids.com
• Rubicon Technology Partners acquired a majority stake in Cin7, a New Zealand-based provider of inventory management and point-of-sale software. www.cin7.com
• Silver Lake is in talks to buy Australian live event ticketing company TEG from Affinity Equity Partners for over A$1 billion, per Australian Financial Review. http://axios.link/Hwfh
⛽ TPG terminated its $930 million deal to buy a majority stake in Goodnight Midstream, a Dallas-based provider of fluids handling solutions to midstream oil and gas companies, because Goodnight was unable to meet unidentified closing conditions. Sellers were to have included Tailwater Capital. http://axios.link/fTxn
Liquidity Events
• SoftBank Group is among the first-round bidders for Ooedo Onsen Monogatari, a Japanese operator of hot spring resorts that's being sold by Bain Capital, per Bloomberg. A deal could be worth more than $900 million. http://axios.link/ZeWb
More M&A
• Allcargo Logistics, a listed Indian cargo company, agreed to buy smaller rival Gati for around $183 million, per Bloomberg. http://axios.link/ixoe
🚑 Amryt (AIM: AMYT) bought Aegerion Pharmaceuticals, a bankrupt Massachusetts maker of therapeutics for rare diseases. http://axios.link/MKmY
• Baidu (Nasdaq: BIDU) plans to sell nearly a third of its 19% stake in online travel platform Ctrip (Nasdaq: CTRP) for around $1 billion. http://axios.link/9AWP
• Bakkafrost (Oslo: BAKKA) agreed to buy a 68.6% stake in The Scottish Salmon Co. (Oslo: SSCOM) from Northern Link at a $639 million enterprise value. http://axios.link/AYh3
• SS&C Technologies (Nasdaq: SSNC) agreed to buy certain algorithmics and related assets from IBM (NYSE: IBM). www.ssctech.com
• WillScot (Nasdaq: WSC) offered to buy Mobile Mini (Nasdaq: MINI), a Phoenix-based provider of portable storage solutions, per Reuters. http://axios.link/orwJ
Fundraising
• Maven Ventures, an early-stage software VC firm, raised $65 million for its third fund. www.mavenventures.com
• PICO Venture Partners, an Israeli early-stage VC firm, raised $80 million for its second fund. www.pico.partners
It's Personnel
• Apollo Global Management promoted Matt Nord and David Sambur to co-heads of its global private equity business, succeeding Scott Kleinman (who remains Apollo's co-president). Apollo also promoted Olivia Wassenaar and Geoff Strong to co-heads of natural resources investing, succeeding Greg Beard (who will stay on as an advisor until next year). http://axios.link/023g
• Mike Haridopolos, former president of the Florida state senate, joined Chicago-based Five G Capital Partners as a senior managing director and chairman of the firm's advisory board. www.fivegcapital.com
• Shamit Mehta joined TZP Group as a partner focused on growth equity, per his LinkedIn profile. He previously was with Guidepost Growth Equity. www.tzpgroup.com
• Natalya Michaels joined MidOcean Partners as a managing director, focused on marketing and investor relations. She previously was a managing director with Artisan Partners. www.midoceanpartners.com
Final Numbers
🙏 Thanks for reading Axios Pro Rata. Please ask your friends, colleagues, and Robin Arzon to sign up here.