Axios Pro Rata
August 19, 2023
Good morning, readers! This week, we're venturing into the entertainment world.
🤫 Reminder: Feel free to send me tips or comments by replying to this email or on Twitter @imkialikethecar (or ask me for my Telegram or Signal number).
Today's Smart Brevity™ count is 1,080 words — a 4-minute read.
1 big thing: Talking music catalogs with Shamrock Capital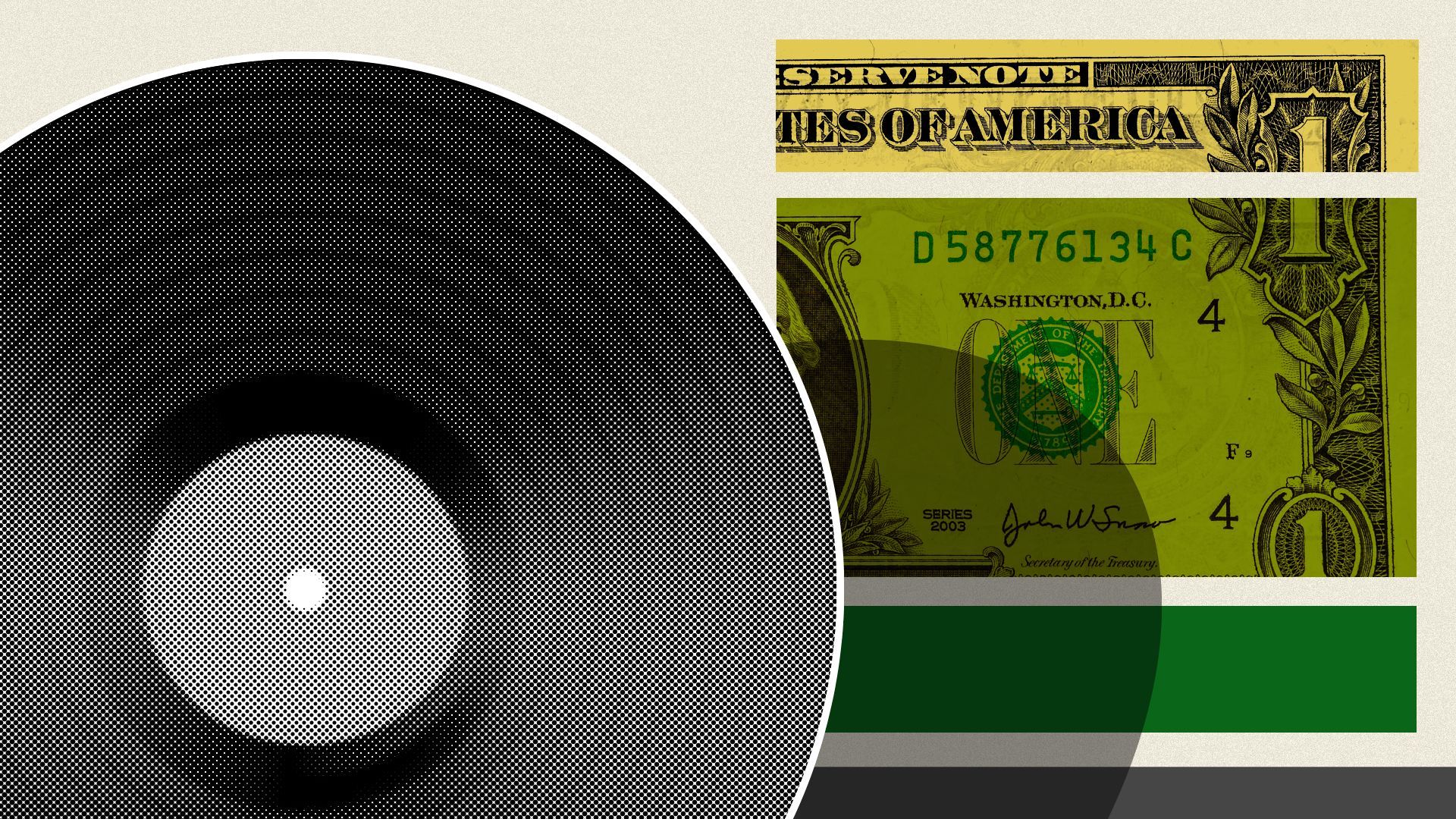 Like much of the investing world, the boom in catalog sales — and ballooning prices across the board — during the height of the pandemic was caused by a flood of both new capital and top-tier sellers.
Why it matters: While elite music artists will continue to command top dollars, the market has since moderated.
The big picture: In 2021, more than $5 billion was spent on music rights acquisitions, according to an estimate by Music Business Worldwide.
2021 catalog sales include Bruce Springsteen, Tina Turner, and Paul Simon.
Last year, David Bowie, Sting, Nancy Wilson, and Neil Diamond, among others, sold their catalogs.
"I think it's the investment community, the money, waking up to the fact that music is one of [America's] strongest national assets," music attorney Lisa Alter recently told Axios Pro's Kerry Flynn.
To get better insight into trends driving the scene, I spoke with Patrick Russo and Jason Sklar, partners at Shamrock Capital, an L.A.-based music and entertainment firm with over $4 billion in assets. Some highlights from our conversation:
Price gap: "There isn't a one-size-fits-all in talking about multiples because there's always been a disparity between — we'll call 'the iconics' — and then everything kind of below that," says Sklar.
"And so I still say there's a vibrant ecosystem of buyers and sellers right now, and so that continues. But you're not seeing as many of those 'iconics' in the press, in 2023, maybe as it was in 2021," he adds.
Different business models: "We fundamentally believe in the long-term value of content, and the risk-return profile of acquiring assets or cash-flow streams that generate uncorrelated yield to our investors," says Russo.
"We're not in the business of amalgamating up these rights, and selling them off in a couple of years."
"Compare that to funds that are being set up to buy smaller investments, or catalogs or music rights and amalgamate them in an effort to consolidate, bring scale, and ultimately to transact in shorter time periods," adds Sklar.
Market impact: While interest rates and macro trends affect the overall market, Sklar cautions that things work differently for iconic music artists, who can command premium prices. There's not a direct effect on the recent slowdown in elite catalog sales.
"This is such a personal decision, this is your life's work, and everyone's going to view that in a different light and sensibility — and so ultimately it becomes a very personal decision," he adds.
Quantifying the vibes: "We focus on acquiring what we define as premium content," says Russo.
"That's part of our internal debate and discussion and perspective," he explains.
"Right now, someone who's in their 50s might think that a certain artist is a ["Greatest Of All Time (GOAT)] for them, which may be different than what a 26-year-old on our team might think is a GOAT. [...] Is [the content] relevant today, and [will it] be relevant 30 years from now?"
But of course, there are also more quantifiable factors that go into assessing and pricing a catalog, such as the number of songs, the genres, streaming revenue, and so on.
The intrigue: The market appears to be picking back up, according to a number of industry reports, so expect more deal headlines on the topics.
2. Catching up with D'Amelio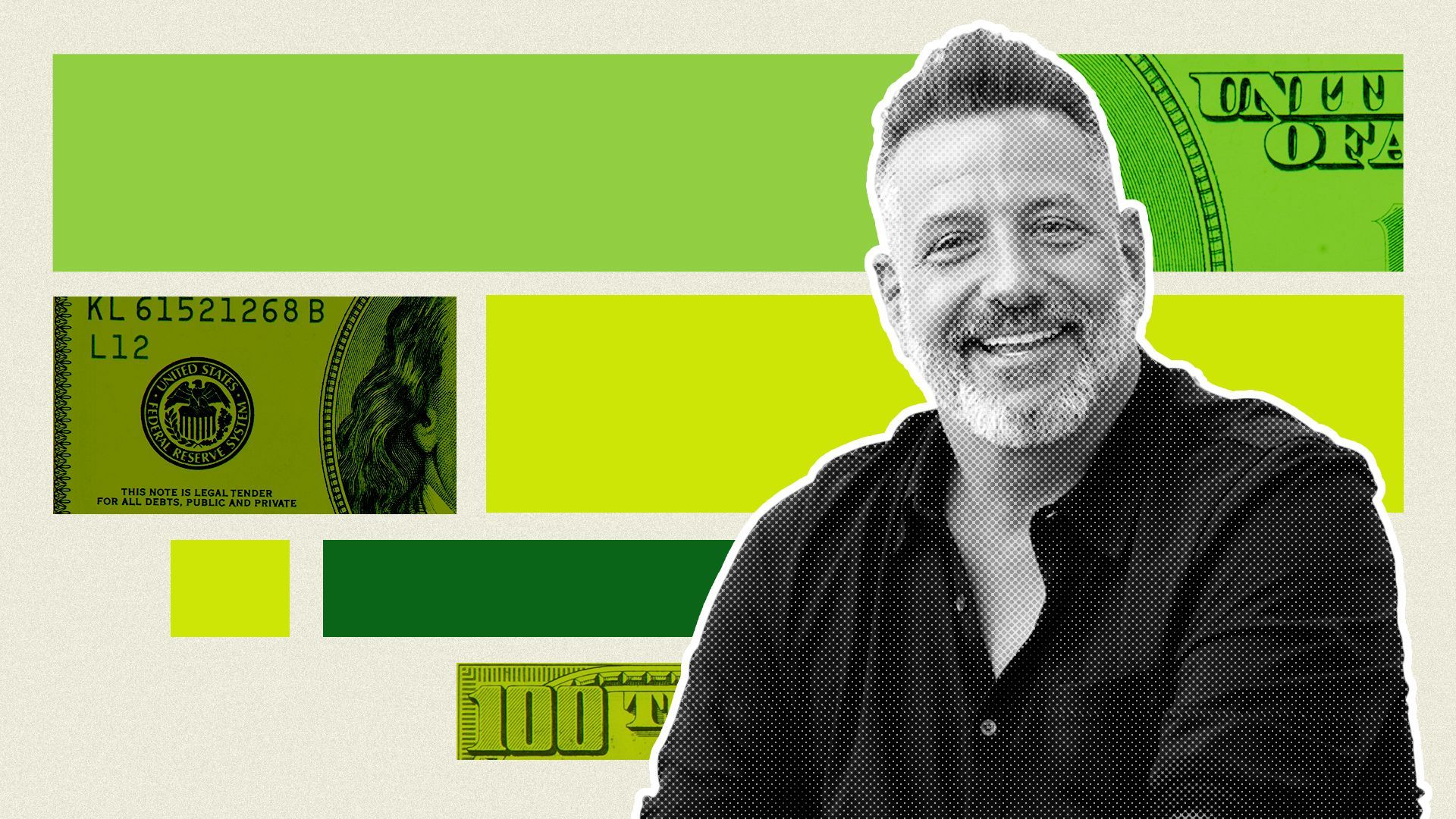 "We've realized that just because you have a following, doesn't mean you have a customer," Marc D'Amelio, CEO of D'Amelio Brands and dad to TikTok stars Charli and Dixie, told me this week in an interview about new funding and getting into food.
Why it matters: All social media stars have to figure out the shape and limits of their popularity, and resulting financial success, as they expand their businesses.
Some additional excerpts from our conversation:
D'Amelios ❤️ endorsements: "We definitely are going to continue to do endorsement deals," he confirmed.
"[They] are going to be with companies where we think we can help them elevate their brand while elevating our brand. We won't do something that is competitive…. We won't be endorsing another snack deal going forward," he added.
But a car company (for example)? The family has "no plans to be the next Tesla or Ford," so that's fair game.
He also confirmed that so far, the D'Amelios haven't terminated any endorsements because of conflicts with their own products.
Beyond Charli and Dixie: "One of the things I want as not only the CEO but also the dad of this whole operation is that I want to make sure that our family has options," said D'Amelio.
"If Charli decides tomorrow that she wants to go back to school and she doesn't want to do this, we want these brands to be able to stand up by themselves."
So while the family is absolutely using its own audiences and popularity to market D'Amelio Brands' products, it is looking at other potential influencers to work with in the future (D'Amelio also pointed out that talent management powerhouse UTA is an investor in the company).
Between the VC lines: "That's going really well…they do the heavy lifting as far as looking at the companies," D'Amelio said, addressing the family's year-old venture firm, 444 Capital. It's mainly run by professional investors at its helm.
For the family, this foray into venture capital is mostly a financial investment opportunity it has, he admitted.
The types of companies 444 Capital tends to invest in are filling a gap – they aren't really the deals they'd get pitched as potential endorsements or products they'd develop themselves via D'Amelio Brands.
But the D'Amelios are, of course, happy to use their fame to help the portfolio companies, wherever possible.
🧩 Trivia
A number of music legends have sold their catalogs in the last couple of years.
Question: Which British rock band's catalog recently attracted a lot of talks, but ultimately hasn't sold (yet)? (Answer at the bottom.)
🧮 Final Numbers
Spotify has continued to move away from exclusive licensing deals for podcasts as it aims to cut costs, reports Axios Pro's Kerry Flynn.
Driving the news: "Armchair Expert," the podcast hosted by Dax Shepard and Monica Padman, announced Monday it is no longer exclusive to Spotify and is now available on all platforms.
Why it matters: Spotify is not profitable and has previously admitted to over-investing in its podcast strategy.
🙏 Thanks for reading! And to Javier E. David and Carolyn DiPaolo for editing. See you Monday for Pro Rata's weekday programming, and please ask your friends, colleagues, and world-famous pop stars to sign up.
Trivia: Pink Floyd