Axios Pro Rata
September 20, 2021
📬 Greetings from Axios HQ in Washington, D.C. Just a quick reminder that you can send me anonymous tips via http://tips.axios.com. If you prefer Signal or Telegram, just email for details. OK, here we go...
Top of the Morning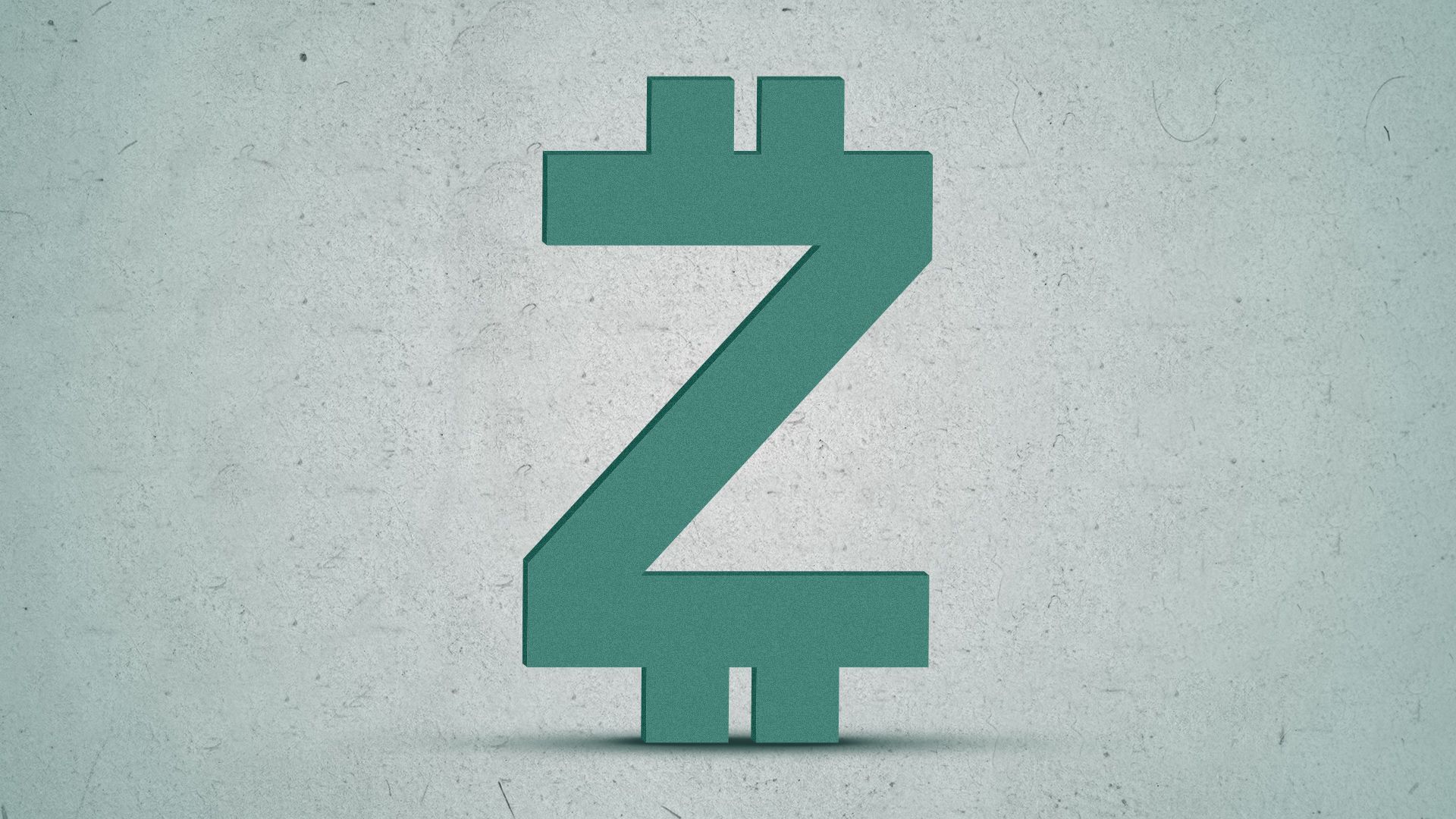 When Meagan Loyst joined VC firm Lerer Hippeau, less than two years out of Boston College, she was still living with her parents. She had virtually no online brand presence, and the pandemic made it impossible to build a professional network via in-person meetings.
Loyst wasn't alone. Venture firms have accelerated hiring in line with record deal activity, often seeking younger investors who can spot trends that fly below the radar (or intrinsic understanding) of older partners.
Many of these new hires lack the operating experience that had become a virtual prerequisite for VC firms over the past decade, nor do they have the banking/consulting/MBA backgrounds that dominated beforehand.
Fast forward: On Friday, Loyst helped host a virtual summit for Gen Z venture capitalists, featuring more than 3,000 attendees from over 70 countries.
It was the first major event for Gen Z investors that was organized by Gen Z investors.
"I wanted to know what peers were seeing, so I turned to Twitter to see if there were any Gen Z investors out there who were investing in Gen Z companies," the 24-year-old says. "Those connections led to a Medium article that coined the term Gen Z VC and it blew up because so many other investors and founders were experiencing the same things I was. Then we made a Slack community that's now 10,000+ strong. Who knew there were so many of us?"
Definitions: Gen Z generally describes those born between 1997 and 2012, and 24-year-old Loyst argues that "Gen Z companies" are those that either are founded by members of that age cohort or those that incorporate Gen Z habits and values.
On the consumer side, that can include the incorporation of social media creators on platforms like TikTok. On the enterprise side, it could be creating tools that focus on the hybrid workstyle that many Gen Z professionals prefer.
The bottom line: Gen Z is around 30% of the global population, which means venture firms will quickly work to adopt Gen Z sensibilities into their workflows. Because their alternative is to miss the next big thing.
Obligatory note: Loyst's firm, Lerer Hippeau, is an early investor in Axios.
The BFD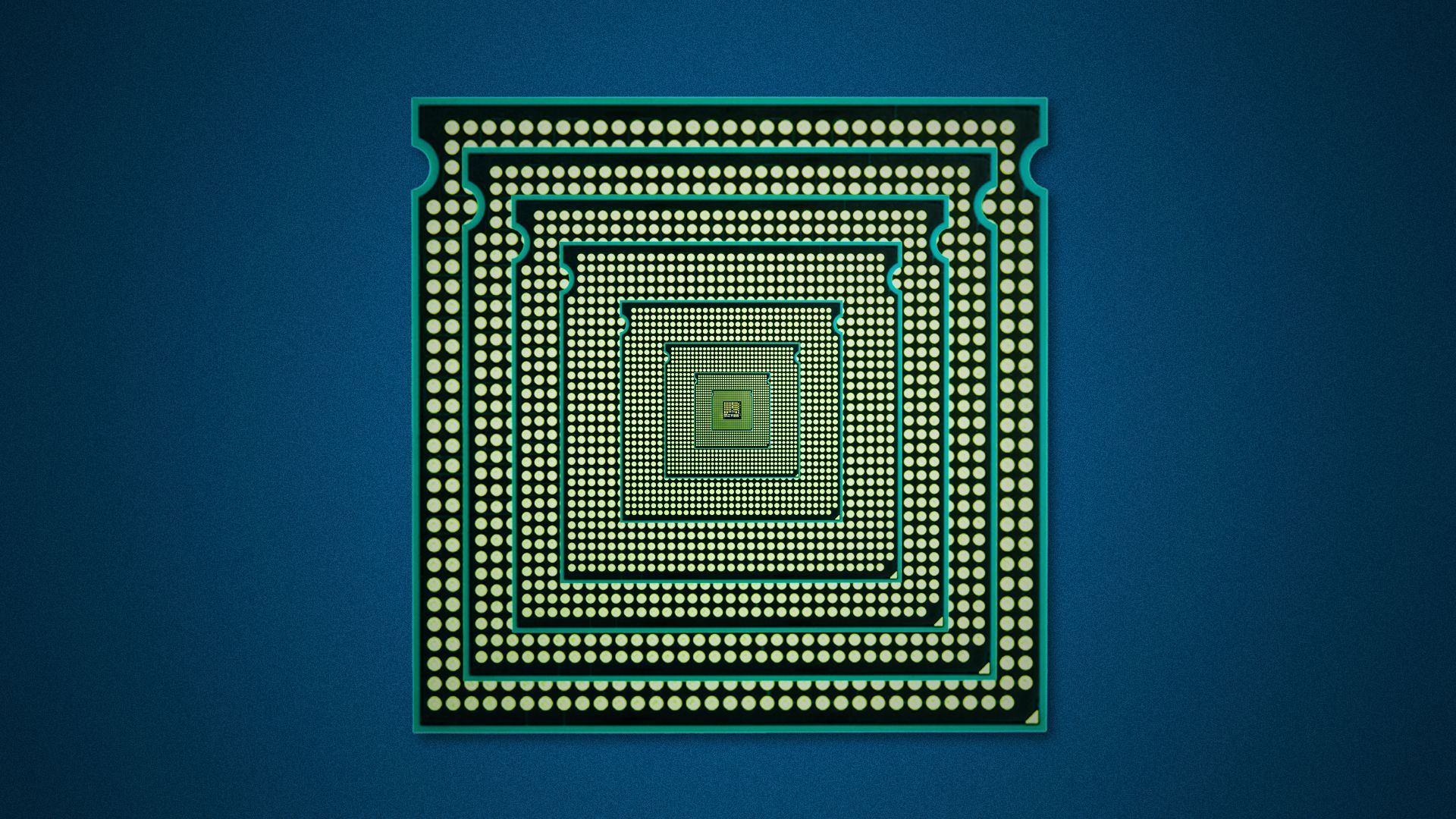 Thomas H. Lee Partners agreed to buy the semiconductor manufacturing automation business of Brooks Automation (Nasdaq: BRKS) for $3 billion.
Why it's the BFD: This is a structural shift for Chelmsford, Mass.-based Brooks, which previously said it would split its chip manufacturing unit from its life sciences unit, with each to operate as independent public companies.
The bottom line: "Its life sciences segment caters to clients in the pharmaceutical, biotech and healthcare industries globally, while the automation business provides robotics and other automated solutions to chipmakers and equipment manufacturers." — Reuters
Venture Capital Deals
• Cars24, an Indian used-car marketplace, raised $340 million in Series F equity funding (plus $110m in debt) at a $1.84 billion post-money valuation. DST Global, Falcon Edge and SoftBank Vision Fund 2 co-led, and were joined by insiders Moore Strategic Ventures and Exor Seeds. http://axios.link/pwHo
• Blueground, a provider of short-term furnished apartment rentals, raised $140 million at a $750 million post-money valuation. WestCap Group led, and was joined by Geolo Capital, VentureFriends and Prime Ventures. It also secured $40 million in debt from SVB. http://axios.link/3ecZ
• FloBiz, an Indian neobank for SMEs, raised $31 million in Series B funding. Sequoia Capital India and Think Investments co-led, and were joined by insiders Elevation Capital and Beenext. http://axios.link/VhcR
• 3G, a Shelton, Conn.-based provider of multi-carrier shipping software, raised $15 million from backers like Sumeru Equity Partners and Hercules Capital. www.3gtms.com
• Altana AI, a New York-based supply chain AI startup, raised $15 million in Series A funding. GV led and was joined by Floating Point, Ridgeline Partners, Amadeus Capital Partners and Schematic Ventures. www.altana.ai
• Flippa, an Austin, Texas-based online marketplace for online businesses and digital assets, raised $11 million in Series A funding led by Australia's OneVentures. http://axios.link/9doA
• Saqara, a French construction and infrastructure bid management platform, raised €9 million in Series A funding led by A/O Proptech. http://axios.link/JicS
🚑 9am.health, a San Diego-based virtual diabetes clinic, raised $3.7 million in seed funding from Founders Fund, Define Ventures, Speedinvest and iSeed Ventures. www.9am.health
Private Equity Deals
• Advent International agreed to buy a control stake in Indian vacuum cleaner and water purifier maker Eureka Forbes for nearly $600 million. http://axios.link/1oob
• BlackRock Long Term Private Capital acquired Summit Cos., a Mendota Heights, Minn.-based fire safety service and installation company, from CI Capital Partners. www.summitcompanies.com
• Boyne Capital acquired A&A Global Imports, a Vernon, Calif.-based provider of packaging materials to the cannabis market. www.aaglobalimports.com
⚡ Brookfield Asset Management sweetened its takeover offer for AusNet Services (ASX: AST), an Australian electricity transmission firm, to A$9.57 billion. http://axios.link/kdDZ
⚽ FC Barcelona and Real Madrid, two Spanish soccer clubs, are challenging CVC Capital Partners' deal to buy an 11% stake in LaLiga for €2.1 billion. http://axios.link/m6KX
• FountainVest Partners is nearing a NZ$1.5 billion deal to buy New Zealand pet food maker Ziwi, per Bloomberg. http://axios.link/o5wt
• Searchlight Capital Partners and British Columbia Investment Management Corp. agreed to invest in Lansing, Mich.-based Adams Outdoor Advertising at a valuation north of $1 billion, per Bloomberg. http://axios.link/dWD5
Public Offerings
• Fourteen companies plan to IPO this week on U.S. exchanges: A.K.A. Brands, Fresnworks, Sterling Check, Cue Health, VersaBank, Toast, Argo Blockchain, Brilliant Earth Group, EngageSmart, Knowlton, Remitly, Sovos Brands, Thorne Healthtech and Clearwater Analytics. http://axios.link/mrJY
🚑 AEON Biopharma, a Newport Beach, Calif.-based developer of a botulinum toxin therapy for neuro and gastroenterology conditions, filed for a $75 million IPO and plans to list on the Nasdaq (AEON). http://axios.link/ZhA0
• AvidXchange, a Charlotte-based provider of accounts payable and payment automation software, filed for an IPO. It plans to list on the Nasdaq (AVDX) and reports a $92 million net loss on $114 million in revenue for the first half of 2021. Shareholders include Bain Capital Ventures (14.1% pre-IPO stake), Mastercard (7.5%), CDPQ (7%), Ossa Investments (6.9%) and Capital Research & Management Co. (6.4%). http://axios.link/Xnuz
• Enfusion, a Chicago-based provider of investment management SaaS, filed for an IPO. It plans to list on the NYSE (ENFN) and reports $8 million of net income on $51 million in revenue for the first half of 2021. Backers include FTV Capital and Iconiq. http://axios.link/pYwe
• Gitlab, an SF-based DevOps platform valued by VCs at $6 billion, filed for an IPO. It plans to list on the Nasdaq (GTLB) and reports a $69 million net loss on $108 million in revenue for the first half of 2021. Shareholders include August Capital, Khosla Ventures, Iconiq and GV. http://axios.link/qipy
🚑 Intuity Medical, a Fremont, Calif.-based maker of blood glucose monitors, filed for a $75 million IPO. It plans to list on the Nasdaq (POGO) and raised over $300 million from firms like Luther King Capital Management (21.4% pre-IPO stake), KCK Group (19.5%), PTV (18.2%), USVP (9.5%), Neuberger Berman (8.3%) and Versant Ventures (7.7%). http://axios.link/a8yU
• OVHcloud, a French cloud computing services firm, plans to raise €400 million in a Paris IPO. Backers include KKR and TowerBrook Capital Partners. http://axios.link/3uip
🚑 Pyxis Oncology, a Boston-based biotech focused on solid and hematologic tumors, filed for an IPO. The pre-revenue company plans to list on the Nasdaq (PYXO) and raised nearly $200 million from firms like Pfizer (12.9% pre-IPO stake), Bayer (12.3%), Perceptive Advisors (6.9%), Arix Bioscience (6.4%), RTW Investments (6.4%), RA Capital (5.8%) and Longwood Fund (5.8%). http://axios.link/Yj8Y
SPAC Stuff
• Tiedemann Group (Norway) and Alvarium Investments (London) agreed to merge and go public at an implied $1.4 billion valuation via Cartesian Growth Corp. (Nasdaq: GLBL). http://axios.link/ksqQ
More M&A
• Transurban Group is leading an A$11.1 billion takeover of the remaining 49% stake in Australia's largest auto tunnel network. Other investors include CCPIB, ADIA and AustralianSuper. http://axios.link/77DX
Fundraising
• Addition, the VC firm led by Lee Fixel, is raising its third fund, per WSJ. http://axios.link/lRli
• Atlantic Street Capital Management, a Greenwich, Conn.-based lower midmarket PE firm, is targeting $850 million for its fifth fund. http://axios.link/9KVC
• Blumberg Capital raised $225 million for its fifth early-stage fund. http://axios.link/dQ4I
• Fifth Wall raised $140 million for a climate tech-focused VC fund.
🚑 Illumina Ventures raised $325 million for its second fund. www.illuminaventures.com
🚑 Jeito Capital, a French biopharma VC firm, raised €534 million for its debut fund. http://axios.link/J9vy
• Levine Leichtman Capital Partners raised $1.38 billion for its third lower midmarket fund. www.llcp.com
• Rubicon Technology Partners, a Boulder, Colo.-based PE firm focused on enterprise software, is targeting $2 billion for its fourth flagship fund, per Buyouts. http://axios.link/yHth
🚑 Santé Ventures, an Austin, Texas-based life sciences VC firm, raised $260 million for its fourth fund. http://axios.link/bDA8
It's Personnel
• Jeremy Liew is stepping back from making new investments at Lightspeed Venture Partners, which he joined 15 years ago, but plans to retain all of his portfolio company board seats. His deals have included Affirm, Bonobos, The Honest Co., Ripple and Snap.
• Sagar Sanghvi, former CFO of Instacart, joined Accel as a partner focused on growth-stage investments. http://axios.link/JXmU
• Robert Zassman joined Gatewood Capital Partners as a VP. He previously was with The Blackstone Group. www.gatewoodcapital.com
Final Numbers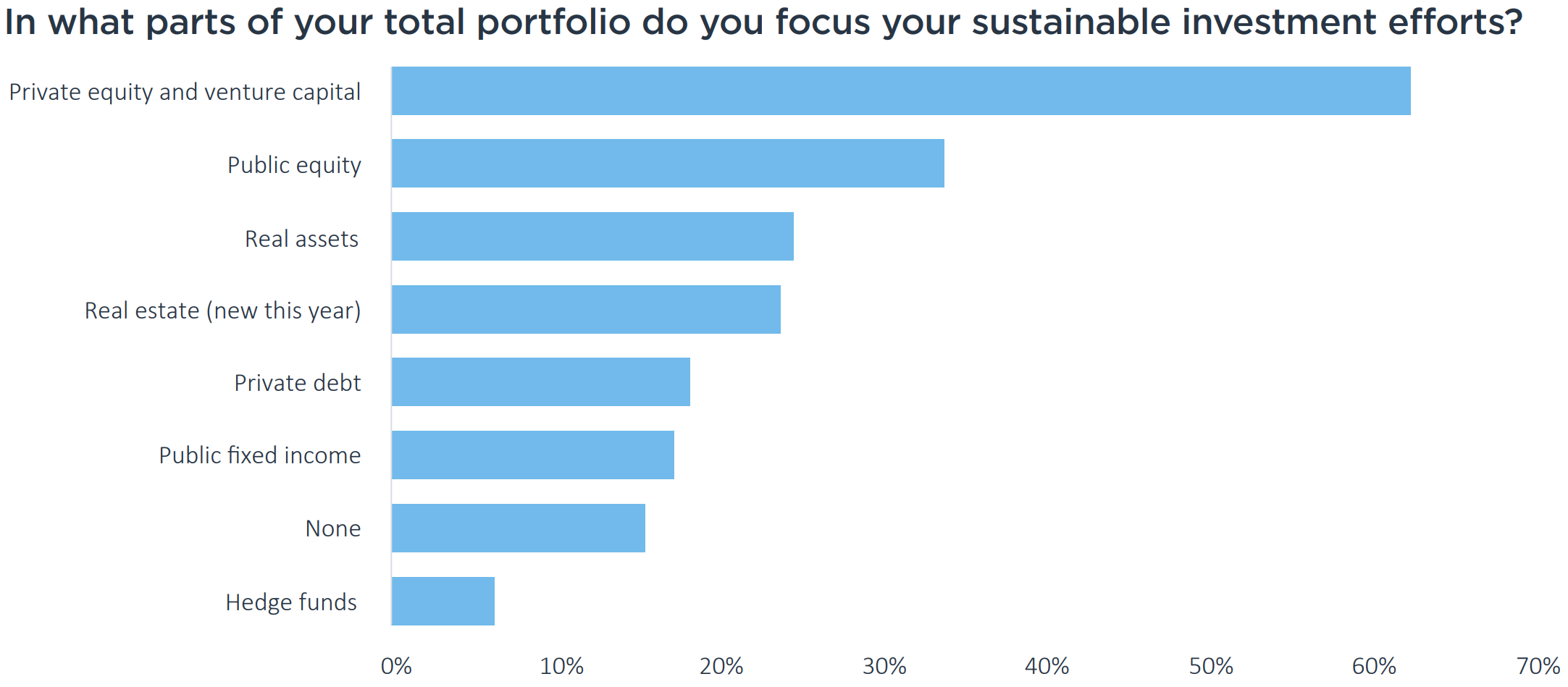 🙏 Thanks for reading Axios Pro Rata! Please ask your friends, colleagues and Gen Z VCs to sign up.