Axios Pro Rata
May 19, 2022
Top of the Morning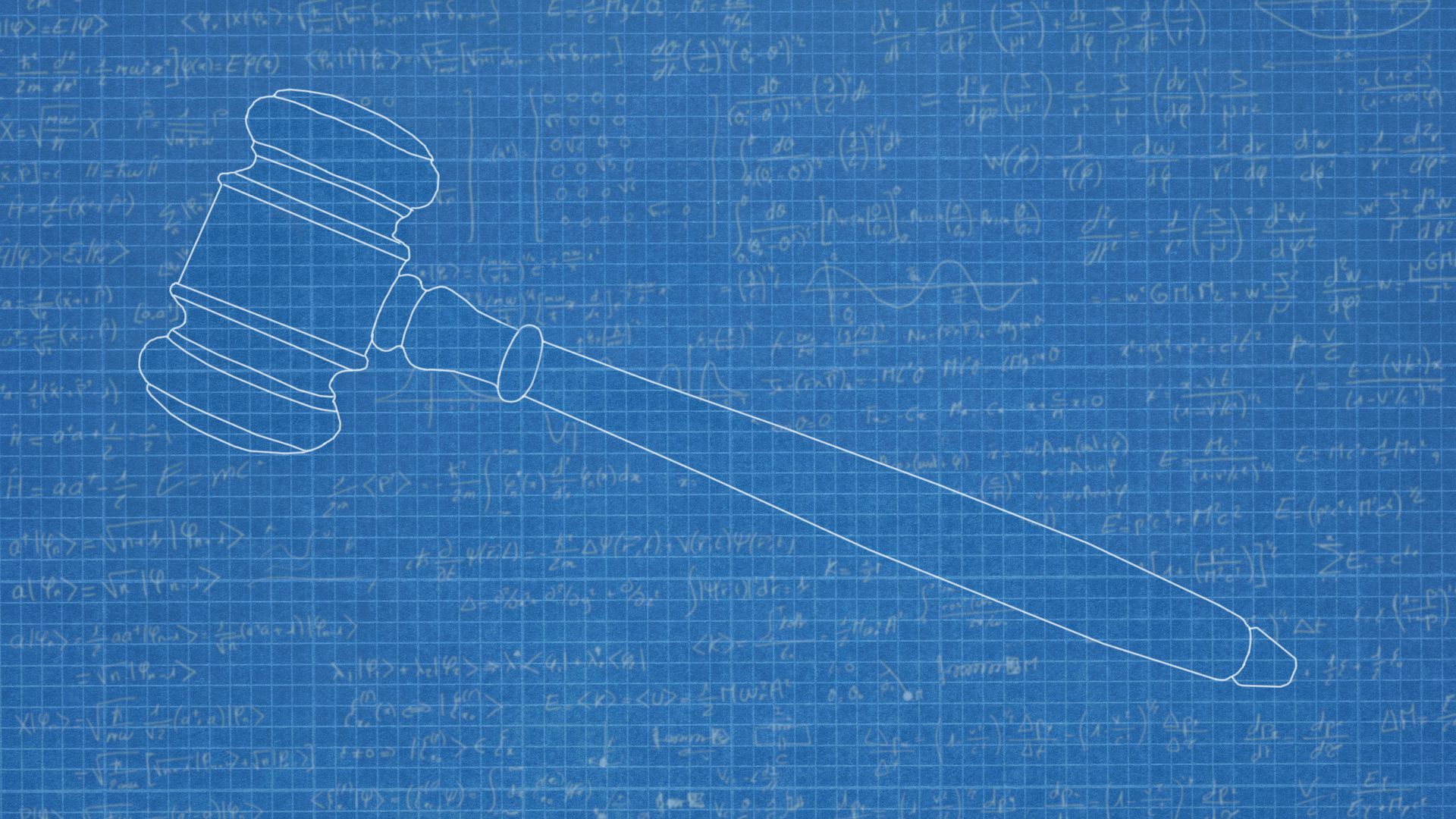 Antitrust enforcers are coming for private equity.
Driving the news: Jonathan Kanter, the DOJ's top antitrust cop, believes that buyout firms have inappropriately escaped regulatory scrutiny, in an interview with The Financial Times.
"Sometimes [the motive of a private equity firm is] designed to hollow out or roll up an industry and essentially cash out," Kanter said. "That business model is often very much at odds with the law, and very much at odds with the competition we're trying to protect."
Big picture: Private equity is typically viewed as Corporate America's antitrust antidote, with the DOJ and FTC more concerned about major strategics buying rivals.
PE funds do often create roll-up platforms (i.e., shell companies designed to scoop up lots of players in the same space), but rarely ones that are large enough to be considered market dominant.
PE acquisitions are usually vertical in their nature, due to fund structures, but the Biden administration has been clear that it's now concerned with both horizontal and vertical mergers, whereas past administrations focused almost exclusively on the former.
Law book: Kanter argues that some PE funds could be in violation of the Clayton Antitrust Act of 1914, if they have reps on the boards of competing companies.
That clause has never before been used to go after financial sponsors. Perhaps that gives comfort to PE firms in such a position, but it should also give them pause because Kanter isn't saying this without having at least one or two examples in mind.
Caveat: Biden's DOJ and FTC so far have talked a bigger antitrust game than they've walked.
The bottom line: Wall Street and Silicon Valley have more in common with every passing day.
The BFD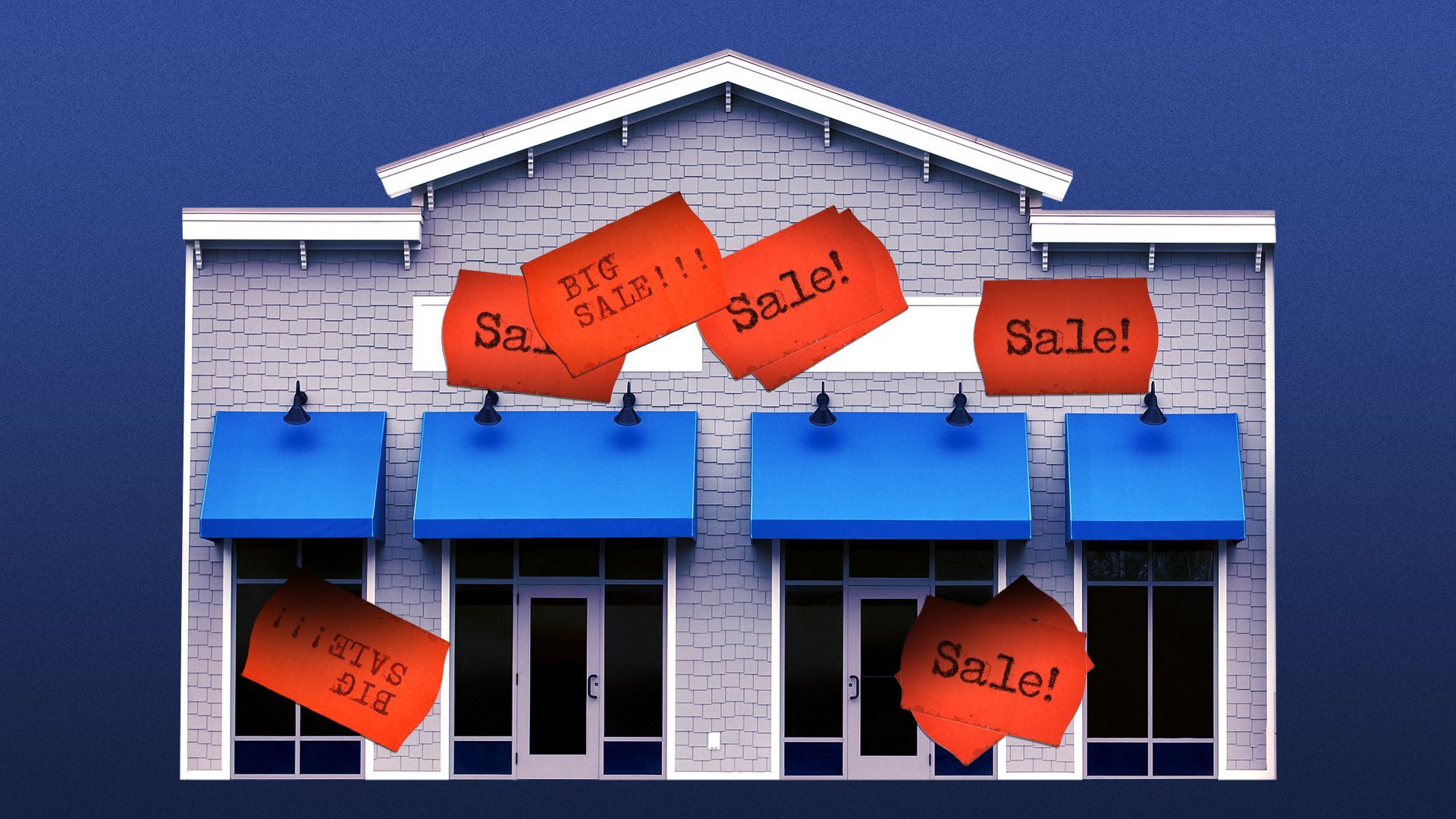 Kohl's (NYSE: KSS) this morning disclosed that it's received preliminary, nonbinding takeover offers, and that final and fully financed bids are due within the coming weeks. CEO Michelle Gass added that the retailer is "pleased" with the level of interest.
Why it's the BFD: Retail is the canary in the consumer coal mine, with yesterday's stock market rout coming after disappointing earnings from Walmart, Lowe's and Target. Whatever price is fetched by Kohl's — which also reported lousy numbers and two C-suite departures — could become another major data point on investor sentiment.
Look ahead: Macy's and Nordstrom are slated to report earnings next week.
The bottom line: "Pressure mounted earlier this year from activists, including hedge fund Macellum Advisors, for Kohl's to consider selling itself as its share price lagged that of other big-box retailers. The firms argued Kohl's could unlock more value from its real estate." — Lauren Thomas, CNBC
Venture Capital Deals
• SpotOn, an SF-based provider of point-of-sale payment solutions, raised $300m in Series F funding at a $3.6b valuation. Dragoneer led, and was joined by G Squared and insiders Andreessen Horowitz, DST Global, Franklin Templeton and Mubadala. http://axios.link/0ZxJ
• Velocity Global, a Denver-based global talent firm, raised $400m in Series B funding co-led by Eldridge and Norwest Venture Partners. http://axios.link/jKLN
• Inspiration Mobility, a Washington, D.C.-based EV fleet management and investment startup, raised $215m co-led by Macquarie Asset Management and Ferrovial, per Axios Pro. http://axios.link/rmjN
⚡ Zolar, a German supplier network for small solar systems, raised €100m in Series C funding. Energy Impact Partners and GIC co-led, and were joined by Inven Capital, Heartcore Capital, Statkraft Ventures and Pirate Impact Capital. http://axios.link/Wqgh
• Major League Cricket raised $44m in Series A funding led by Microsoft CEO Satya Nadella, plus a commitment for another $76m within the next year. http://axios.link/2Sxm
🚑 Inceptor Bio, a Morrisville, N.C.-based developer on cell therapies for cancer, raised $37m in Series A funding led by Kineticos Ventures. www.inceptor.bio
🚑 Locus Biosciences, a Morrisville, N.C.-based developer of bacteriophage treatments, raised $35m in Series B funding from Artis Ventures, Tencent Holdings, Viking Global Investors and Johnson & Johnson Innovation. http://axios.link/JjgQ
• Coins.ph, a fiat and crypto wallet services provider in the Philippines, raised $30m in Series C funding led by Joffre Capital. www.coins.ph
• The Professional Fighters League, an MMA league, raised $30m in Series E funding at a $500m valuation. Waverley Capital led, and was joined by Alex Rodriquez. http://axios.link/JmdT
• Seclore, a Milpitas, Calif.-based data protection startup, raised $27m in Series C funding co-led by Origami Capital Partners and Oquirrh Ventures. www.seclore.com
• Azra Games, a Sacramento-based developer of collectible and combat role-play games, raised $15m in seed funding. Andreessen Horowitz led, and was joined by NFX, Coinbase Ventures, Play Ventures and Franklin Templeton. www.azragames.com
🚑 Oviva Therapeutics, a biotech focused on ovarian aging, raised $11.5m in seed funding from Cambrian Biopharma, per Axios Pro. http://axios.link/DITq
• Credo AI, a Palo Alto-based "responsible AI governance" platform, raised $12.8m in Series A funding. Sands Capital led, and was joined by insiders Decibel and AI Fund. www.credo.ai
🚑 Deciphex, an Irish provider of pathology software and services, raised $11.5m in Series B funding. ACT VC led, and was joined by Charles River Labs, Novartis, IRRUS Investments, Nextsteps Capital and HBAN Medtech Syndicate. www.deciphex.com
• Lassie, a Stockholm-based pet insurance startup, raised €11m in Series A funding. Felix Capital led, and was joined by Inventure and Passion Capital. www.lassie.co
• FloorFound, an Austin, Texas-based provider of re-commerce for oversized items, raised $10.5m in Series A funding. Next Coast Ventures and LiveOak Venture Partners co-led, and were joined by Data Point Capital and insiders FlyBridge Capital Partners and Schematic Ventures. http://axios.link/uqS7
• Flexspace, a flexible workspace booking and management platform, raised $6m in seed funding. M13 led, and was joined by R-Squared Ventures and Magenta Venture Partners. www.flexspace.ai
🚑 Arise, a New York-based provider of virtual care for eating disorders, raised $4m in seed funding co-led by BBG Ventures and Greycroft. www.wearise.com
🚑 Pique, a virtual sexual health clinic focused on enjoyment rather than reproduction, raised $4 million in seed funding led by Maveron, per Axios Pro. http://axios.link/SPhd
🚑 Aumio, a German meditation app for kids, raised €3m in seed funding co-led by Partech and byFounders. www.aumio.de
Cyscale, a London-based cloud security analysis startup, raised €3m led by Notion Capital. www.cyscale.com
🚑 Mirvie, an SF-based maker of a blood test for predicting pregnancy complications, raised an undisclosed amount of Series B funding. Decheng Capital led, and was joined by BlackRock, Foresite Capital, General Catalyst, GV, Khosla Ventures and Mayfield. www.mirvie.com
Private Equity Deals
• AGIC Capital bought a majority stake in Grafotronic, a Swedish maker of roll-to-roll automated manufacturing solutions. www.grafotronic.se
• Brookfield Asset Management agreed to buy Homeserve (LSE: HSV), a British home repairs and emergency services group, for around £4b. http://axios.link/RiCL
🚑 CorroHealth, a Houston-based portfolio company of Carlyle, acquired ParaRev, an Elgin, Ill.-based healthcare accounts receivable recovery manager, from Housatonic Partners. www.corrohealth.com
• KKR and PAG are among those considering takeover offers for HKBN (HK: 0131), a Hong Kong telco with a $1.7b market cap, per Bloomberg. http://axios.link/rJKX
🚑 KKR reaffirmed its A$20.1b indicative takeover offer for Australian hospital chain Ramsay Health (ASX: RHC), per Bloomberg. A binding bid could come soon. http://axios.link/qch8
• LLR Partners invested in Allmark Doors, a Springfield, N.J.-based commercial door and loading dock services provider. www.allmarkdoors.com
• Morgan Stanley Capital Partners invested in Fairway Lawns, a Little Rock, Ark.-based provider of residential lawn care services. www.fairwaylawns.com
• Narrow Gauge Capital bought a majority stake in Inco-Check, an Irvine, Calif.-based provider of quality control and audit software for banks and credit unions. www.inco-check.com
• Recurrent Ventures, a media platform whose titles include Popular Science and Outdoor Life, raised $300m led by Blackstone. http://axios.link/lnDg
• Rivean Capital bought 2Connect, a Dutch maker of interconnection solutions for OEMs and ODMs, from IK Partners. www.2-connect.com
• Rodenstock, a German eyeglass-lens maker owned by Apax Partners, agreed to buy Spanish rival Indo Optical. Sellers include Ergon Capital Partners, Oquendo Capital and DVR Capital. http://axios.link/GRoi
• Salt Creek Capital bought BSMI, a Brentwood, Calif.-based maker and distributor of threaded rod, fasteners and related products. www.baystandard.com
• Thomas H. Lee Partners bought a majority stake in Inriver, a Swedish product information management platform. www.inriver.com
SPAC Stuff
• Carousell, a Singapore-based online classifieds marketplace, ended talks to go public via L Catterton Asia Acquisition Corp. (Nasdaq: LCAA), per Bloomberg. Carousell has raised over $400m from firms like Telenor Group, Rakuten, STIC Investments, Naver and Sequoia Capital India. http://axios.link/Nnb2
• Two Bit Circus, an LA-based operator of micro amusement parks, agreed to go public via Alpine Acquisition Corp. (Nasdaq: REVE). http://axios.link/YlFP
🌎 Alexandria Agtech/Climate Innovation Acquisition, a SPAC formed by Alexandria Real Estate Equities, withdrew registration for a $250m IPO. http://axios.link/jZZX
• Tiga Acquisition III withdrew registration for a $300m IPO. This comes just a week after another Tiga SPAC agreed to buy dating app Grindr.
Liquidity Events
🚑 Carousel Capital is seeking a buyer for Palmetto Infusion Services, a South Carolina-based provider of infusion treatment services that could fetch more than $500m, per Axios Pro. http://axios.link/qTXR
• Unleashed Brands, the Bedford, Texas-based parent company of such brands as Urban Air Adventure Parks and The Little Gym, is seeking a buyer, per Axios Pro. Sellers would include MPK Equity Partners. http://axios.link/zcEZ
More M&A
⚡ Centennial Resource Development (Nasdaq: CDEV) agreed to buy Colgate Energy for around $4b, forming a $7b oil and gas producer focused on the Permian Basin. http://axios.link/BzxS
🚑 Envista (NYSE: NVST) agreed to acquire Osteogenics, a Lubbock, Texas-based developer of bone grafting and regenerative products for dentistry clinicians. www.osteogenics.com
• Joby Aviation (NYSE: JOBY), an eVTOL developer, acquired Avionyx, an Indialantic, Fla.-based aerospace software engineering firm. http://axios.link/UmUK
⚡ Renewable Energy Group (Nasdaq: REGI) shareholders approved a $3.15b takeover by Chevron (NYSE: CVX). www.regi.com
• Saudi Arabia's Public Investment Fund acquired a 5% stake in Nintendo (Tokyo: 7974), worth nearly $3b. http://axios.link/7fd3
✈️ Spirit Airlines (NYSE: SAVE) asked shareholders to vote against a hostile takeover bid from JetBlue (Nasdaq: JBLU). http://axios.link/rp3i
• Strava, the SF-based social exercise tracking app valued by VCs at $1.76b, acquired Recover Athletics, a "prehab" app for runners. http://axios.link/v1tI
Fundraising
• Benford Capital Partners, a Chicago-based lower midmarket PE firm, raised $200m for its second fund. www.benfordcapital.com
• Lightrock, a London-based impact VC firm, raised $300m for a Latin America growth equity fund. www.lightrock.com
• Threshold Ventures raised a total of $450m for its fourth flagship fund and a new "select" fund. http://axios.link/qN55
Final Numbers: "Post pandemic"
The COVID-19 wave is accelerating across the U.S., with Maine being the only state to report a slight decline in the last two weeks. Go deeper.
✅ Thanks for reading Axios Pro Rata! Please ask your friends, colleagues and department store clerks to sign up.