February 14, 2022
💡 Haven't yet started your free trial to Axios Pro newsletters on fintech, health tech or retail deals? Rectify that today, by going to AxiosPro.com.
Top of the Morning
The U.S. IPO market is in hibernation, thanks to a combination of macro volatility and nearly a year of poor performance.
This is particularly true of large offerings. Just five U.S. IPOs in 2022 have raised at least $100 million, of which only one scored $1 billion. The forward-looking calendar is vacant.
But there is big-money IPO activity elsewhere.
Driving the news: Life Insurance Corp. of India has filed to raise the equivalent of nearly $8 billion. This would smash the Indian IPO record set last year by Paytm, which brought in around $2.5 billion.
Paytm has seen its shares lose over half their value since going public, so expect state-run LIC to be much more conservative on pricing.
Particularly given that other state-run Indian companies — including two other insurers — have mirrored the Paytm experience since their own floats.
What to watch: If it works.
There's an IPO market maxim that select private companies can successfully list regardless of what's going on around them.
LIC should be one of those standouts, as it's a stable, 65 year-old insurer that's already scaled back the amount it's seeking to raise. Failure would cause other big pre-IPO companies around the world, and their investors, to take note.
The BFD
Lockheed Martin (NYSE: LMT) terminated its $4.4 billion agreement to buy Aerojet Rocketdyne (NYSE: AJRD), following opposition from the U.S. Federal Trade Commission.
Why it's the BFD: FTC chair Lina Khan is now two-for-two in merger block attempts, following Nvidia bailing on Arm, without having to make her case in court. It's also a win for commercial space upstarts like SpaceX, as the deal was designed to help thwart upstart defense contracting competition.
History: Lockheed announced the all-cash deal in late 2020, while the FTC sued last month.
The bottom line: "The unraveling merger complicates Lockheed's efforts to develop hypersonic weapons, a critical U.S. defense imperative, after the company had planned to bring Aerojet's propulsion systems in-house. It also raises questions for Aerojet, which now faces a proxy battle as its leaders spar over the defense supplier's future." — Julie Johnsson, Bloomberg
Venture Capital Deals
• Tripledot, a London-based casual mobile gaming startup, raised $116m at a $1.4b valuation. 20VC led, and was joined by Access Industries, Lightspeed Venture Partners and Eldridge Industries. http://axios.link/Me73
• Papier, a London-based online retailer of stationary products, raised $50m. Singular led, and was joined by Lansdowne Partners, Kathaka and insiders Felix Capital and Beringea. http://axios.link/zehX
• Stitch, a South African-embedded finance startup, raised $21m in Series A funding. Spruce House led, and was joined by PayPal Ventures, TrueLayer, Firstminute Capital, Raba Partnership, CRE VC and Village Global. http://axios.link/oYa5
• Banked, a British non-card payments startup, raised $20m in Series A funding. BofA and Edenred Capital Partners co-led, and were joined by Sidekick, 9yards and insiders Acrew Capital, Force Over Mass, Firestartr, OM2, Love Ventures and Kuvi Capital. http://axios.link/48go
🚑 Gaia, a British IVF treatment financing startup, raised $20m in Series A funding. Atomico led, and was joined by insiders Kindred Capital, Seedcamp Clocktower Technology Ventures. http://axios.link/9kxT
• BUD, a Chinese 3D social network, raised $15m in Series A funding. Qiming Ventures Partners led, and was joined by Source Code Capital, GGV Capital and Sky9 Capital. http://axios.link/WhEt
• Highline, a Dallas-based payroll-linked bill payment startup, raised $4.5m in seed funding co-led by Foundation Capital and Costanoa Ventures. www.highline.co
Private Equity Deals
• Apax Partners agreed to buy Alcumus, a British provider of supply chain and risk management software to SMBs, from Inflexion for more than £600m. http://axios.link/amDw
• Apollo Global Management is in advanced talks to buy the POS terminal business of Worldline (Paris: WLN) for nearly $2.3b, per the WSJ. http://axios.link/q9Qj
• Apollo Global Management agreed to invest $1.4b for a minority stake in Abu Dhabi real estate firm Aldar Properties PJSC. http://axios.link/8Yob
🎲 The Blackstone Group agreed to buy Australian casino operator Crown Resorts (ASX: CWN) for A$8.9b, after nearly a year of pursuit. http://axios.link/30u2
🚑 The Carlyle Group agreed to buy a stake in Orsini Specialty Pharmacy, an Illinois-based rare disease pharmacy, making it around a co-equal investor with Consonance Capital, per Axios Pro Health Tech.
⚡ Exponent agreed to buy a majority stake in H&MV Engineering, an Irish provider of high voltage electrical engineering solutions. www.hmv-engineers.com
• H.I.G. Capital bought Titan Storage Solutions, a British self-storage facility operator. www.titanstorate.co.uk
SPAC Stuff
• Essentium, a College Station, Texas-based provider of 3D printing for industrial additive manufacturing, mutually terminated its merger agreement with Atlantic Coastal Acquisition Corp. (Nasdaq: ACAH). http://axios.link/nATv
• Safe Harbor, a provider of financial services to the cannabis sector, agreed to go public at an implied $327m valuation via Northern Lights Acquisition Corp. (Nasdaq: NLIT). The deal also includes Safe Harbor being purchased from Partner Colorado Credit Union. www.shfinancial.org
Liquidity Events
🚑 DePuy Synthes, a medical device unit of Johnson & Johnson (NYSE: JNJ), acquired CrossRoads Extremity Systems, a Memphis, Tenn.-based maker of foot and ankle implants, from HealthpointCapital. http://axios.link/8vZr
• Harkness Capital Partners agreed to sell Scranton, Pa.-based Kane Logistics to ID Logistics (Paris: IDL). www.kanelogistics.com
More M&A
• Allianz of Germany agreed to buy Greek insurer European Reliance for around €207m. http://axios.link/SALS
• Amazon (Nasdaq: AMZN) and Spotify (NYSE: SPOT) are considering takeover bids for British podcasting firm Audioboom (LSE: BOOM), which has a £278m market cap, per Sky News. http://axios.link/wn4Y
• Centerbridge Partners amassed more than a 5% stake in theme park operator Cedar Fair (NYSE: FUN), which recently received a takeover offer from SeaWorld (NYSE: SEAS), per Bloomberg. http://axios.link/7q0K
• Cisco (Nasdaq: CSCO) offered to buy Splunk (Nasdaq: SPLK) for more than $20b, per the WSJ. http://axios.link/rQXY
• Citigroup (NYSE: C) is in talks to sell its India retail banking unit to Axis Bank for around $2.5b, per Bloomberg. http://axios.link/HbVw
• MetLife (NYSE: MET) is seeking a buyer for its U.S. variable annuity book, which had around $58b at year-end 2021, per Reuters. http://axios.link/6JTq
• SoFi (Nasdaq: SOFI) completed its purchase of Sacramento-based community bank Golden Pacific Bancorp.
• Soros Fund Management bought nearly 20m shares in EV maker Rivian (Nasdaq: RIVN), valued at around $2b, making it the company's eighth-largest outside investor. http://axios.link/uKvB
⚡ Waldorf Production is in talks to pay more than $1b for British and Dutch North Sea oil and gas assets from ONE-Dyas, per Reuters. http://axios.link/Ly1f
• Zendesk (NYSE: ZEN) has a new challenge in its efforts to buy SurveyMonkey parent Momentive (Nasdaq: MNTV), as proxy advisers ISS and Glass Lewis both came out against the deal. http://axios.link/tJUC
Fundraising
• Ardian is targeting $15b for its ninth PE secondaries fund, per Secondaries Investor. http://axios.link/QmTq
It's Personnel
• Grace Isford joined Lux Capital as a principal. She previously was with Canvas Ventures. www.luxcapital.com
• Priya Saraswati joined Percheron Capital as head of biz dev. She previously was with Vista Equity Partners. www.percheroncapital.com
Final Numbers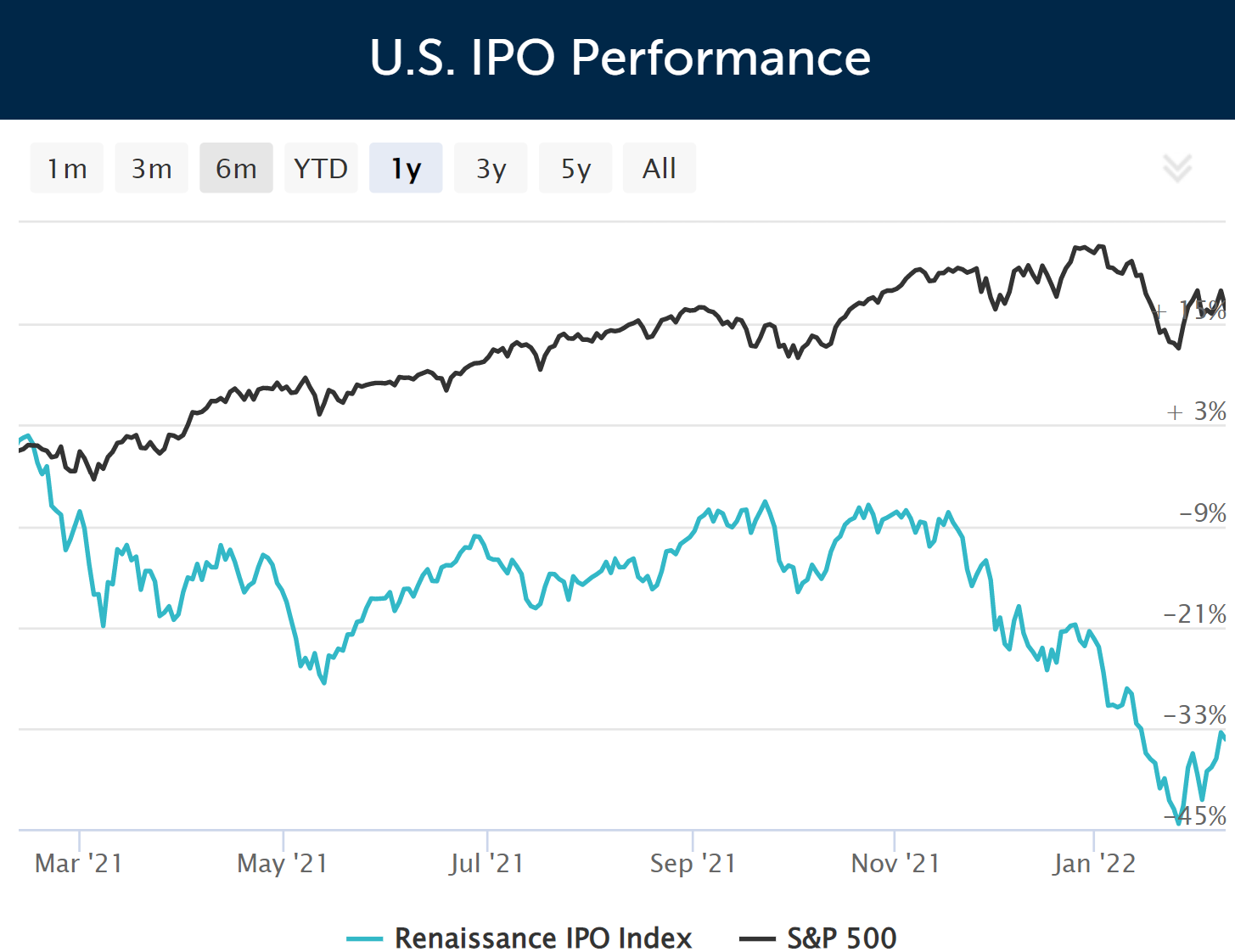 ✅ Thanks for reading Axios Pro Rata! Please ask your friends, colleagues and valentines to sign up.