June 02, 2021
🎧 Axios Re:Cap speaks with the EEOC lawyer behind the decision letting U.S. employers require that on-premise workers be vaccinated for COVID-19. Listen here.
Top of the Morning
I thought the Leon Black saga ended when he left Apollo Global Management, the alternative investing giant he co-founded and led. I was wrong.
Driving the news: Guzel Ganieva, the woman with whom Black claims he had a "consensual affair," sued Black in New York State Supreme Court for allegedly lying about the nature of their relationship and for engaging in "forced sexual misconduct."
Why it matters: Black stepped down after at first ignoring questions about his dealings with Jeffrey Epstein, and then agreeing to an independent investigation that found no business relationship between the Apollo and Epstein, but there were no allegations that Black had personally engaged in sexual abuse.
If even half of what's alleged in this lawsuit is true, then Epstein is the least of Black's legal and reputational concerns.
Ganieva, a Russian immigrant and mother of one, claims that Black made her finally indebted to him, in part via a pair of $480,000 loans (with interest), and that he used that financial power for personal gratification. One alleged sexual episode is particularly gruesome.
She also claims to have signed an NDA with Black — of which she doesn't have a copy — in exchange for more payments, but chose to go public after Black stated that he "did not engage in any wrongdoing or inappropriate conduct" and his reference to their relationship as "consensual."
What Ganieva's lawyer is saying: "This case is the epitome of why #MeToo exists. In textbook fashion, men with wealth, power and an army of elite lawyers continue to escape accountability for their heinous acts by twisting the legal system to penalize their victims for speaking up."
What Black's spokesperson is saying: "Ms. Ganieva's allegations of harassment and other inappropriate behavior are categorically untrue. This frivolous lawsuit is riddled with lies, and is nothing more than a wholesale fiction. The truth is that Leon Black had a wholly consensual relationship with Ms. Ganieva for six years, and then, as we have previously advised the criminal authorities, Mr. Black was subsequently extorted by Ms. Ganieva for many years and made substantial monetary payments to her based on her threats to go public about their relationship and cause him reputational risk and harm to his family. Mr. Black emphatically denies each and every spurious allegation put forth in this lawsuit and looks forward to disproving them in court."
The bottom line: For years, this narrative has been largely controlled by Black and Apollo. That's no longer the case.
The BFD
Etsy (Nasdaq: ETSY) agreed to buy Depop, a London-based secondhand fashion marketplace, for $1.63 billion in cash.
Why it's the BFD: This is millennial-driven Etsy trying to get younger, as around 90% of Depop's users are under 26 years old.
ROI: Depop raised around $100 million in VC funding, most recently in 2019 at a $240 million post-money valuation. Backers include General Atlantic, Balderton Capital, Creandum, Octopus Ventures and TempoCap.
The bottom line: "Depop, founded in 2011, shares Etsy's love of secondhand clothing. But while Etsy's brand leans more towards the vintage and cosy, Depop's is more fashionable." — James Vincent, The Verge
Venture Capital Deals
• Celonis, a Munich-based execution management company, raised $1 billion in Series D funding at a valuation north of $11 billion, making it Germany's most valuable startup. Durable Capital Partners and T. Rowe Price co-led, and were joined by Franklin Templeton, Splunk Ventures and insider Arena Holdings. http://axios.link/GKoj
• FlixMobility, a Munich-based transport app, raised $650 million in Series G equity and debt at a $3 billion valuation. Canyon Partners led, and was joined by insiders General Atlantic, Permira, TCV, HV Capital, Blackrock and Baillie Gifford. http://axios.link/uR18
• Urban Co., a home services marketplace, raised $255 million in Series F funding at a $2.1 billion valuation co-led by Prosus Ventures, Dragoneer and Wellington Management. Other backers include Vy Capital, Tiger Global and Steadview. http://axios.link/o4OO
• Project44, a Chicago-based supply chain logistics company, raised $202 million in Series E funding. Goldman Sachs and Emergence Capital co-led, and were joined by Girteka and Lineage Logistics. http://axios.link/MvWL
🚑 Thirty Madison, a New York-based maker of products for chronic health conditions, raised $140 million in Series C funding. HealthQuest Capital led, and was joined by Mousse Partners, Bracket Capital and insiders Polaris Partners, Johnson & Johnson Northzone and Greycroft. www.thirtymadison.com
• Climavision, a Louisville, Ky.-based weather services and intelligence platform, raised $100 million from The Rise Fund. www.climavision.com
• Illuminarium Experiences, an Atlanta-based experiential entertainment company, raised $100 million from Eldridge. www.illiminarium.com
• Yieldstreet, a New York-based alternative investing platform, raised $100 million in Series C funding. Tarsadia Investments led, and was joined by Kingfisher Investment, Top Tier Capital Partners and Gaingels. Existing investors, Edison Partners, Soros Fund Management, Greenspring Associates, Raine Ventures, Greycroft and Expansion VC. www.yieldstreet.com
• Spruce, a New York-based title and residential closing tech platform, raised $60 million in Series C funding. Zigg Capital led, and was joined by Bessemer Venture Partners and Scale Venture Partners. www.spruce.co
• Locus, a San Francisco-based supply chain decision-making automation platform, raised $50 million in Series C funding. GIC led, and was joined by Qualcomm Ventures and insiders Tiger Global and Falcon Edge. www.locus.sh
• Shippo, a San Francisco-based provider of shipping software, raised $50 million led by Bessemer Venture Partners at a $1 billion valuation. http://axios.link/C0Qf
• MotoRefi, a Washington, D.C.-based auto loan refinancing platform, raised $45 million in Series B funding. Goldman Sachs led, and was joined by IA Capital and insiders Moderne Ventures, Accomplice, Link Ventures, Motley Fool Ventures and CMFG Ventures. http://axios.link/o3PH
• Cognigy, a German low-code conversational AI platform, raised $44 million in Series B funding. Insight Partners led, and was joined by backers DN Capital, Global Brain, Nordic Makers, Inventures and Digital Innovation & Growth. http://axios.link/CjhU
• Mynd, an Oakland-based property management platform for single family rentals, raised $40 million led by Invesco Real Estate. www.mynd.co
• Synctera, a San Francisco-based fintech platform for banks, raised $33 million in Series A funding. Fin VC led and was joined by Mastercard, Gaingels and insiders Lightspeed Venture Partners, Diagram Ventures, SciFi Ventures and Scribble Ventures. www.synctera.com
• Comunix, an Israeli social gaming startup whose titles include Pokerface, raised $30 million in Series A funding. March Capital led, and was joined by Powerhouse, Woori Capital, Altshuler Shaham, Kaedan Capital, Velo Partners, Moon Active and Baladi Ventures, also participated in the funding round. www.getcomunix.com
• Interative, a San Francisco-based machine learning ops startup, raised $20 million in Series A funding. 468 Capital and Florian Leibert (Mesosphere co-founder) co-led, and were joined by insiders True Ventures and Afore Capital. www.iterative.ai
• Pinwheel, a New York-based the payroll API, has raised $20M in Series A funding. Coatue led, and was joined by Primary Ventures, Semper Virens, First Round Capital and Upfront Ventures. www.getpinwheel.com
• System, a New York-based data organization and discovery startup led by Adam Bly (ex-Spotify), raised $12.2 million, per an SEC filing. Backers include Lux Capital and Acrew Capital. www.system.com
• LoginID, a San Mateo, Calif.-based authentication provider, raised $6 million in seed funding. www.loginid.io
• Ditto, a copy collaboration startup, raised $1.5 million from Greycroft, YC, Soma Capital, Decent Capital and Twenty Two VC. http://axios.link/UCpH
Private Equity Deals
• Advent International is among the suitors for Oxiteno, a chemicals unit of Brazilian conglomerate Ultrapar Participacoes that could fetch around $1.5 billion, per O Estado de S. Paulo. http://axios.link/s2MP
⚡ Brookfield Infrastructure Partners increased its hostile takeover bid for Canadian oil and gas pipeline company Inter Pipeline (TSX: IPL) to C$8.48 billion, topping Pembina Pipeline's (TSX: PPL) C$8.3 billion offer. http://axios.link/Ib2M
• Clearlake Capital Group invested in BeyondTrust, a Johns Creek, Ga.-based provider of privileged access management software. www.beyondtrust.com
• Coalfire, a Westminster, Colo.-based portfolio company of Apax Partners, acquired Denim Group, a San Antonio-based app security company, from sellers like Wipro. www.coalfire.com
• Escalent, a Livonia, Mich.-based market research firm owned by STG Partners, acquired Oakland-based consultancy Grail Insights from NewQuest Capital Partners. www.escalent.co
• Kantar, a London-based market research firm owned by Bain Capital, acquired MeMo, an Amsterdam-based ad effectiveness tracking firm. www.kantar.com
• Millpond Equity Partners invested in Financial Aid Services, an Atlanta-based provider of outsourced services to financial aid and bursars offices at nonprofit colleges. www.financialaidservices.org
• Platinum Equity completed its $1.7 billion purchase of Club Car, an Augusta, Ga.-based golf cart maker, from Ingersoll Rand (NYSE: IR). http://axios.link/QzdB
🚑 Searchlight Capital Partners acquired a majority stake in Care Advantage, a Richmond, Va.-based at-home care provider. www.careadvantageinc.com
• Sun Capital Partners acquired Century Distribution Systems, a Glen Allen, Va.-based provider of supply chain management and freight forwarding services. www.cds-net.com
🚑 Swander Pace Capital acquired Mommy's Bliss, a Richmond, Calif.-based OTC wellness brand for families. www.mommysbliss.com
• Trilantic North America agreed to buy the on-demand manufacturing business of 3D Systems (NYSE: DDD), which will operate under the name QuickParts. www.trilanticnorthamerica.com
• Vertellus, an Indianapolis-based portfolio company of Pritzker Private Capital, acquired IM Chemicals, a provider of chemicals to the pharma, coatings and fuel/lubricant markets, from Austria's ESIM Chemicals. www.vertellus.com
• Wind Point Partners acquired American Trailer Rental Group, a Walton, Ky.-based trailer rental company. www.americantrg.com
🦶 Yellow Wood Partners completed its purchase of the Scholl footcare products brand from Reckitt Benckiser Group (LSE: RB). http://axios.link/aWUQ
Public Offerings
• Confluent, a Mountain View, Calif.-based data event streaming platform, filed for an IPO. It reports a $230 million net loss on $237 million in revenue for 2020, and raised $456 million in VC funding ($4.5b last valuation) from Benchmark (15.3% pre-IPO stake), Index Ventures (13%), Sequoia Capital (9.3%), Coatue, Altimeter Capital and Franklin Templeton. http://axios.link/G0Ru
🚑 LifeStance Health, a Bellevue, Wash.-based behavioral health services provider, set IPO terms to 40 million shares at $15–$17. It would have a market cap of nearly billion, were it to price in the middle, and plans to list on the Nasdaq (LFST). TPG bought the company for $1.2 billion last year, with sellers Summit Partners and Silversmith Capital Partners retaining minority stakes. http://axios.link/Zo6H
• Marqeta, an Oakland-based card issuing platform, set IPO terms to 45.5 million shares at $20–$24. It would have a $12.4 billion fully diluted market value, were it to price in the middle, and it plans to list on the Nasdaq (MQ). Marqeta raised $525 million in VC funding, most recently at a $4.3 billion valuation, from Granite Ventures (11.2% pre-IPO stake), Iconiq (8.7%), 83North (8%), Discover Financial Services (5.4%), Coatue (5.3%), Visa, Goldman Sachs and Vitruvian Partners. http://axios.link/1vIT
• Monday.com, an Israel-based provider of workplace collaboration tools, set IPO terms to 3.7 million shares at $125–$140. It would have a $6.8 billion fully diluted market cap, were it to price in the middle, and plans to list on the Nasdaq (MNDY). The company raised $234 million from firms like Insight Partners, Stripes and Entrée Capital. http://axios.link/qhwQ
SPAC Stuff
⚡ M3-Brigade Acquisition IV, a renewable energy SPAC led by Mohsin Meghji, filed for a $200 million IPO. http://axios.link/cKwe
Liquidity Events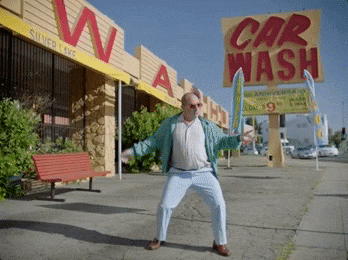 • New Mountain Capital hired William Blair to find a buyer for DRB Systems, an Akron, Ohio-based provider of software and hardware to the car wash industry, per PE Hub. http://axios.link/a61R
⚡ Southwestern Energy (NYSE: SWN) agreed to buy Haynesville producer Indigo Natural Resources for around $2.7 billion. Sellers include Cohesive Capital Partners, MHS Insurance, Ridgemont Equity Partners, Trilantic Capital Partners and Yorktown Partners. www.ndgo.com
More M&A
⚡ Kinder Morgan (NYSE: KMI) agreed to buy gas pipeline and storage company Stagecoach Gas Services for $1.23 billion. http://axios.link/6KsP
⚡ Nasdaq acquired a majority stake in Puro.earth, a Finland-based online carbon capture marketplace. http://axios.link/l1vl
Fundraising
• TA Associates raised $12.5 billion for its fourteenth flagship fund. www.ta.com
• Unicorn Capital Partners, an Asian VC fund-of-funds manager, raised $450 million for its fourth fund. www.unicorn-partners.com
It's Personnel
• Marc Pillemer stepped down as a managing director of The Blackstone Group's unit that buys stakes in other alternative asset firms, in order to join Blue Owl (f.k.a. Dyal Capital Partners).
This is just the latest shakeup for the Blackstone's Strategic Capital Holdings business. Fellow managing director Melvin Hibberd quietly stepped down recently, and is said to be a free agent, while group co-head Scott Soussa has said he'll leave at year-end.
• Siddique Haq joined Top Tier Capital Partners as a principal, per LinkedIn. He previously was with MC Credit Partners. http://axios.link/nJ5o
• Jenna Ward joined Warburg Pincus as head of European communications. She previously was with Lazard. www.warburgpincus.com
Final Numbers
🙏 Thanks for reading Axios Pro Rata! Please ask your friends, colleagues and secondhand clothiers to sign up.