Axios Pro Rata
May 03, 2022
💰 Axios Pro on Thursday will host a pair of live, interactive virtual events:
Climate Deals co-author Megan Hernbroth will talk with Jigar Shah, director of the Loan Programs Office at the Department of Energy. Register here.
Media Deals co-author Tim Baysinger will host a conversation with Linda Yaccarino, NBCUniversal's chair of global advertising and partnerships. Register here.
Top of the Morning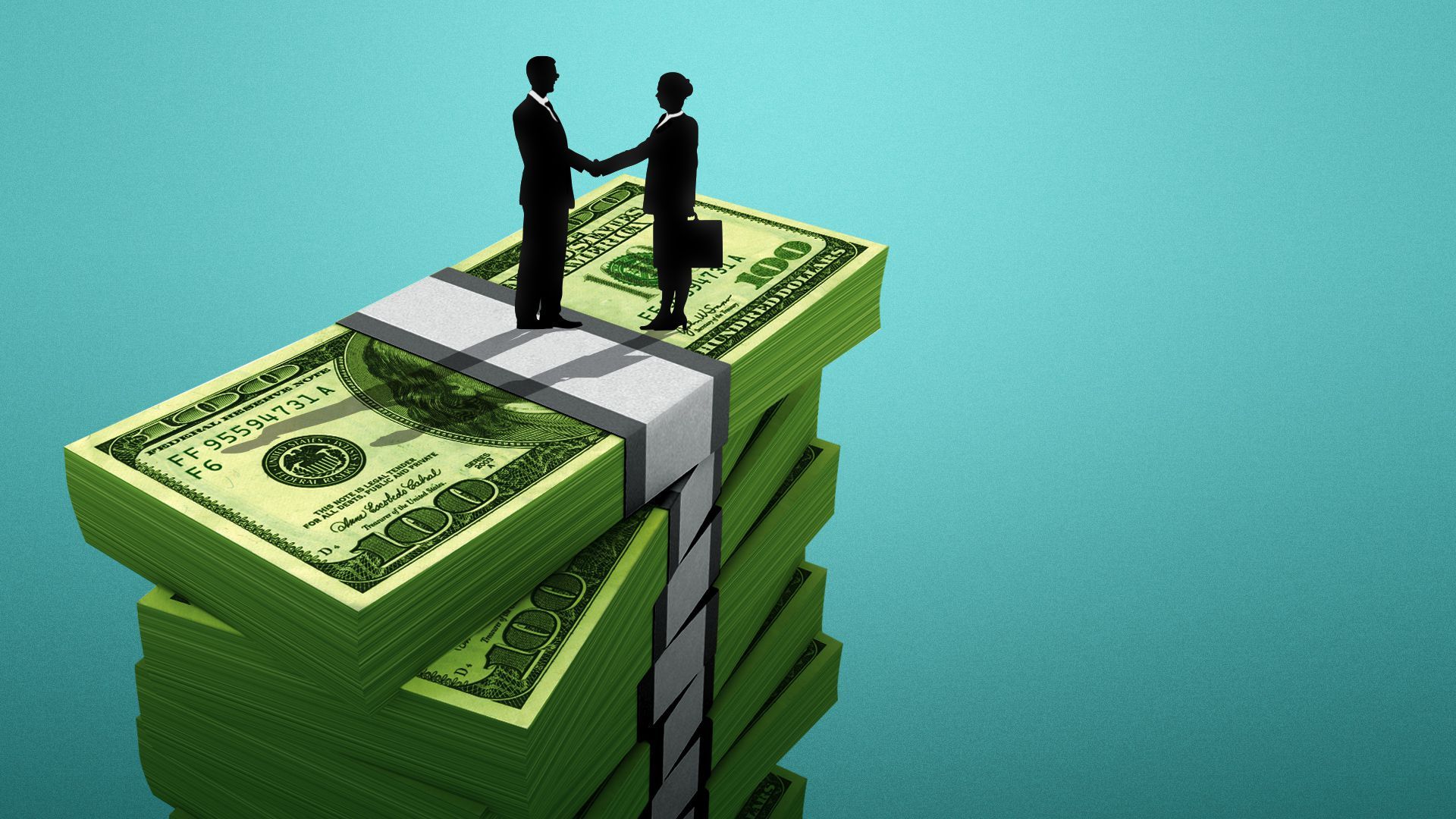 Warren Buffett raised eyebrows, and share prices, when he said over the weekend that Berkshire Hathaway has increased its Activision Blizzard ownership stake to 9.5%, in a merger arbitrage play.
Why it matters: Buffett is betting that antitrust regulators won't use Microsoft-Activision to quench their thirst for a Big Tech block. Or that, if they do swing, they'll miss.
Other investors aren't so sanguine, as Activision shares continue to trade at more than a 17% discount to the $95 per share that Microsoft agreed to pay (although it was 20%+ before Buffett's disclosure). Thus the arbitrage.
The bull case for Buffett is that Microsoft has largely escaped the U.S. antitrust scrutiny faced by peers Apple, Amazon, Google and Meta. It's almost like, "Been there, done that."
Plus, Microsoft under Satya Nadella has a proven track record of getting big deals over the finish line, and this particular acquisition wouldn't trip monopoly lines as traditionally defined.
Plus, defining the gaming market share (or submarket share) is tricky. If the DOJ or FTC are going to go out on a limb, this feels like a particularly tenuous branch.
The bear case for Buffett is that the FTC under Lina Kahn does need to go after a Big Tech deal, if only so she can look herself in the mirror each morning. And soon she'll have a Democratic majority, unlike the current stalemate that helped enable Amazon to get its MGM merger.
Yes, Berkshire is a long-term investor that could wait out a protracted legal battle. But at best it would be a slog, and court confidence can be sorely challenged by a novel legal theory. And that doesn't even begin to account for possible antitrust issues outside the U.S.
Plus, Activision needs Microsoft more than Microsoft needs Activision; particularly given the video game giant's numerous scandals.
Alt arbitrage: It's also worth noting that Twitter is trading at around a 10% discount to its takeover price. Not because of regulatory interest, save for Elon Musk's trading disclosures, but because of concerns that Musk might bail.
Spirit Air is at an even deeper discount to its spurned takeover bid from JetBlue, which very much was about regulatory challenges. You'll note that Buffett — who got burned by divesting of airline stocks early in the pandemic — isn't involved here, as it's hard to imagine JetBlue finding a price that would compel Spirit to risk its merger with Frontier.
The bottom line: It's always been true that deals can collapse before closing, but today's regulatory environment has caused Wall Street to take greater notice.
The BFD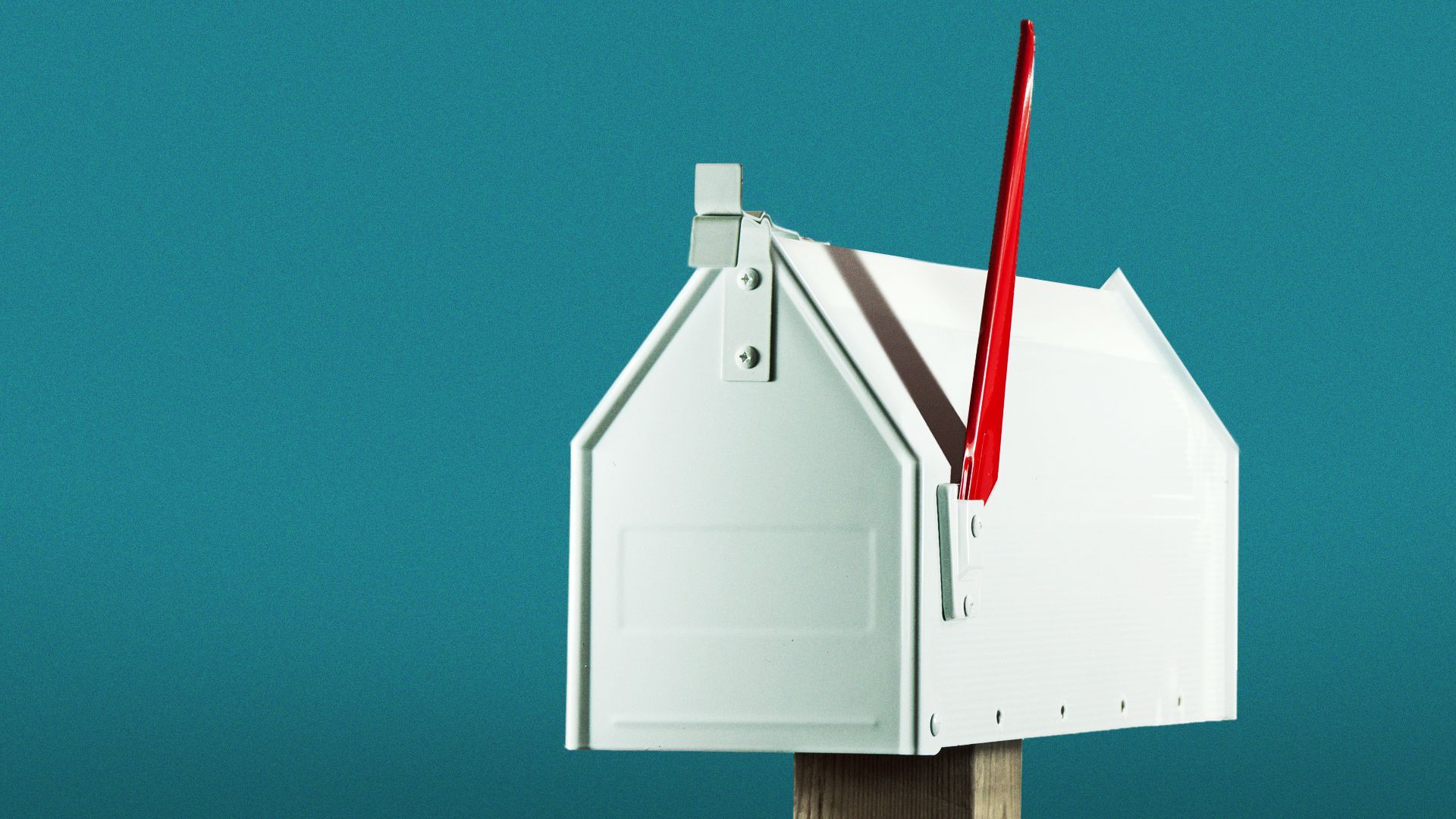 The Home Depot (HYSE: HD) has launched a $150 million venture capital arm, focused on customer experience and home improvement startups.
Why it's the BFD: Corporates continue to grow in importance to the U.S. VC market. They were represented in 19.1% of all such deals in 2021, according to PitchBook, up from 11.3% in 2012.
Details: Home Depot Ventures will be led by Mike Locker, the retailer's VP of strategic business development, with a dedicated team already hired and in place. The company does have some VC investing history, including IoT platform Afero, freight tech startup Loadsmart and crowdsourced delivery company Roadie (acquired by UPS).
The bottom line: This feels a bit like joining a party after the keg is tapped, but Home Depot Ventures' relatively small size — its parent company generated over $16.4 billion in profit last year — should help it survive the impending corporate VC pullback.
Venture Capital Deals
• Zepto, a grocery delivery startup, raised $200m at around a $900m valuation. YC led, and was joined by Kaiser Permanente and insiders Nexus Venture Partners, Glade Brook Capital and Lachy Groom. http://axios.link/tIzE
• Xepelin, a Chilean B2B payments startup, raised $111m in Series B funding. Avenir and Kaszek co-led, and were joined by PayPal Ventures, Wellington, DST Global, Battery Ventures, MSA Novo, Endeavor Catalyst, FJ Labs, Picus, Amarena, Gunderson, Carlos Garcia, Cathay-Seaya Latam and Gilgamesh. http://axios.link/wKz5
• Point, a Palo Alto-based home equity platform, raised $115m in Series C funding. WestCap led, and was joined by Deer Park Road Management, The Palisades Group, Alpaca VC and insiders Andreessen Horowitz, Ribbit Capital, Redwood Trust, Atalaya Capital Management and DAG Ventures. New investors include Deer Park Road Management, The Palisades Group and Alpaca VC. http://axios.link/eDAA
• Teleport, an Oakland-based provider of infrastructure access management solutions, raised $110m in Series C funding at a $1.1b valuation. Bessemer Venture Partners led, and was joined by Insight Partners and insiders Kleiner Perkins and S28 Capital. http://axios.link/fJs2
🚑 Dianthus Therapeutics, a Waltham, Mass.-based developer of antibody complement therapeutics, raised $100m in Series A funding. 5AM Ventures, Avidity Partners and Fidelity co-led, and were joined by Wedbush Healthcare Partners, Fairmount,Tellus BioVentures and Venrock. www.dianthustx.com
• Kevin, a Lithuanian fintech focused on account-to-account payment infrastructure, raised $65m in Series A funding. Accel led, and was joined by Eurazeo, OTB Ventures, Speedinvest, OpenOcean and Global Paytech Ventures. www.kevin.eu
• AccelByte, a Redmond, Wash.-based game development infrastructure startup, raised $60m in Series B funding. SoftBank led, and was joined by Sony Interactive Entertainment and insiders Galaxy Interactive and NetEase. http://axios.link/O07M
• Traceable AI, an SF-based API security platform, raised $60m in Series B funding at a valuation north of $450m. IVP led, and was joined by BIG Labs, Unusual Ventures and Tiger Global. http://axios.link/pRoa
🚑 Tubulis, a German biotech focused on antibody drug conjugates, raised €60m in Series B funding. Andera Partners led, and was joined by Bayern Kapital, BioMedPartners, coparion, High-Tech Gründerfonds, Occident and Seventure Partners. http://axios.link/IoVY
• Prisma, a Berlin-based open-source database toolkit for developers, raised $40m. Altimeter led, and was joined by insiders Amplify Partners and Kleiner Perkins. http://axios.link/zqvN
• LottieFiles, an animation platform startup with offices in SF and Kuala Lumpur, raised $37m in Series B funding. Square Peg Capital led, and was joined by XYZ VC, GreatPoint Ventures and insiders 500 Startups and M12. http://axios.link/dz43
🚑 Healthmap Solutions, a Tampa, Fla.-based kidney disease analytics company, raised $35m. GuideWell and Highmark Ventures co-led, and were joined by Windrose, DCHP and Shulman Ventures. www.healthmapsolutions.com
• Rise Up, a French provider of employee learning software, raised $30m. Connected Capital led, and was joined by MAIF Avenir and Impact Partners. www.riseup.ai
• Minka, a Colombian provider of last-mile APIs and shared ledgers for national payment networks, raised $24m co-led by Tiger Global and Kaszek. http://axios.link/ZHlI
• Kard, a New York-based API service for card issuers and brands, raised $23m in Series A funding. Tiger Global led, and was joined by Fin Capital, s12f and Underscore VC. www.getkard.com
• Concerto, a credit card cobranding startup, raised $21.5m. Matrix Partners led, and was joined by PayPal Ventures and GoldenTree Asset Management. http://axios.link/Zrpa
• Acern, a New York-based AI for analyzing online financial documents and conversations about companies, raised $20m in Series B funding. Mighty Capital led, and was joined by Tribe Capital, Shasta Ventures, Gaingels and Fusion Fund. http://axios.link/CfJ8
• Slamcore, a London-based spatial intelligence startup, raised $16m in Series A funding. Robo Global Ventures and Presidio Ventures co-led, and were joined by Samsung Ventures, Amadeus Capital, Global Brain, IP Group, MMC, Yamato Holdings and Octopus Ventures. http://axios.link/fYEw
• Druid, a Romanian no-code chatbot authoring startup, raised $15m in Series A funding co-led by Karma Ventures and Hoxton Ventures. http://axios.link/6p4U
• Phylum, an Evergreen, Colo.-based cybersecurity startup focused on open-source supply chain code, raised $15m in Series A funding. ClearSky led, and was joined by Atlassian Ventures and FirstIn. www.phylum.io
• Toplyne, an Indian user conversion startup, raised $15m in Series A funding co-led by Tiger Global and Sequoia Capital India. http://axios.link/xLDa
• Decrypt, a crypto media content company, spun out from blockchain incubator ConsenSys Mesh and raised $10m at a $50m valuation, per Axios' Sara Fischer. Backers include Hack.VC, Hashkey Capital, Canvas Ventures, Protocol Labs, SK Group and four DAOs. http://axios.link/XbiB
• Unifly, a Belgian provider of unmanned traffic management solutions, raised €10m from Terra Drone and Japan's JOIN. www.unifly.aero
🚑 Capable Health, a New York-based app-building platform for virtual care startups, raised $6m in seed funding, per Axios Pro. M13 led, and was joined by AlleyCorp and Able Partners. http://axios.link/DqMI
• Ownwell, an Austin, Texas-based property tax savings startup, raised $5.75m in seed funding. First Round Capital led, and was joined by Wonder Ventures, Founder Collective, Long Journey Ventures and Scott Banister. www.ownwell.com
• Bounce Imaging, a Boston-based provider of imaging for defense and first-response, raised $4.2m in Series A funding. R42 Group led, and was joined by Good Growth Capital and Tanis Ventures. www.bounceimaging.com
Private Equity Deals
• Advent International agreed to buy a "significant stake" in Imperial Dade, a Jersey City, N.J.-based distributor of disposable food service and janitorial supplies, from Bain Capital (which will retain joint ownership). Audax, which sold Imperial Dade to Bain in 2019, also remains a shareholder. www.imperialdade.com
🚑 Astorg Partners agreed to buy German drug ingredients firm CordenPharma, whose customers include Moderna, with Bloomberg reporting a deal value north of €2.5b. http://axios.link/Zq9x
• Bodhi Tree bought a $600m stake in Allen Career Institute, a 33-year-old education brand that operates 138 classroom centers in India and the Middle East. http://axios.link/XEcG
• British antitrust regulators won't launch an investigation into Clayton, Dubilier & Rice's £7b buyout of supermarket chain Morrisons (LSE: MRW), after CD&R agreed to sell 87 petrol stations owned by CD&R portfolio company Motor Fuel Group. http://axios.link/sCbU
• Brookfield Asset Management is considering a takeover of Switch (NYSE: SWCH), a Las Vegas-based data center operator with a $4.6b market cap, per Bloomberg. http://axios.link/PeZe
• G/O Media, a portfolio company of Great Hill Partners, paid less than $10m for its recently-announced purchase of business news site Quartz, per Axios' Sara Fischer.
• MissionWired, a Washington, D.C.-based portfolio company of Stone-Goff, acquired Chapman Cubine Allen + Hussey, a direct marketing firm focused on nonprofit and political clients. www.missionwired.com
• PrimeSource, an Irving, Texas-based portfolio company of Clearlake Capital, acquired Axxis, a Schaumburg, Ill.-based provider of fastening tools and collated fasteners. www.primesourcebp.com
• SFP Holding, a portfolio company of BlackRock Long Term Private Capital, acquired Protegis, a Cleveland-based provider of fire and safety services, from Align Capital Partners. www.protegis.com
• SK Capital Partners acquired Florachem, a Jacksonville, Fla.-based maker of plant-based materials, from Carmelina Capital. www.florachem.com
• Stonepeak agreed to invest €1b for a minority stake in Inspired Education Group, a London-based private school chain. www.inspirededu.com
• SyBridge Technologies, a Southfield, Mich.-based portfolio company of Crestview Partners, acquired Wachusett Precision Tool, a Fitchburg, Mass.-based maker of prototype, pilot and production molds for medical and consumer packaging customers. www.sybridgetech.com
🚑 Zymeworks (NYSE: ZYME), a Canadian biotherapeutics firm, confirmed that it received an unsolicited $773m takeover offer from All Blue Capital. http://axios.link/YtVM
Public Offerings
🚑 PepGen, a Cambridge, Mass.-based developer of therapeutics for Duchenne muscular dystrophy, set IPO terms to 7.2m shares at $13-$15. It would have a $301m fully diluted value, were it to price in the middle, and plans to list on the Nasdaq (PEPG). PepGen raised $176m from firms like RA Capital Management, University of Oxford, CureDuchenne Ventures and Oxford Sciences Innovation. http://axios.link/BqAs
SPAC Stuff
• CH-Auto Technology, a Chinese EV maker, agreed to go public at an implied $1.7b valuation (including debt) via Mountain Crest Acquisition Corp. IV (Nasdaq: MCAF). http://axios.link/qT3U
• VCV Power Sigma, a Bitcoin miner, agreed to go public at an implied $381m equity valuation via Fortune Rise Acquisition Corp. (Nasdaq: FRLAU). http://axios.link/QgEP
Liquidity Events
⚡ Shell (NYSE: SHEL) agreed to buy Indian renewable power producer Sprng Energy for $1.55b from Actis. http://axios.link/OgYm
• Truist (NYSE: TFC) bought Long Game, an SF-based gamified mobile finance app that had raised over $18m (plus got a PPP loan) from firms like Palm Drive Capital, OVO Fund and Alumni Ventures. http://axios.link/NS2c
• Vice Media, which has raised over $2.3b in funding, has hired financial advisers to explore a sale of the entire company, per CNBC. Separately, the company reportedly is seeking buyers for its studios business,
More M&A
• Atairos agreed to buy the 62.1% stake it doesn't already own in British digital ad firm Ocean Outdoor (LSE: OOUT) at around a $580m valuation. http://axios.link/xHyN
Fundraising
• Andreessen Horowitz has earmarked around $500m of existing fund capital for Indian startups, per TechCrunch. http://axios.link/Zym3
🚑 Catalio Capital Management, a New York-based life sciences investment firm, raised $381m for its third VC fund. www.cataliocapital.com
• Hetz Ventures, an Israeli seed-stage firm, raised $123m for its third fund. http://axios.link/RsAY
• HOF Capital, a New York-based VC firm, raised $300m for its second fund. http://axios.link/YsH9
It's Personnel
• Kristina Littman is stepping down as the SEC's Cyber Unit chief, with plans to leave in early June, Axios has learned. This comes as the SEC just announced that her department, which sits inside the Division of Enforcement, has been renamed the Crypto Assets and Cyber Unit, and that it's been allocated 20 new positions.
• Jason Quinn joined Churchill Asset Management as a managing director of origination and head of a new Los Angeles office. He previously was with Antares Capital. www.churchillam.com
• Victoria Zuo joined QED Investors as a principal focused on early-stage fintech and commerce startups. She previously was with Gradient Ventures. www.qedinvestors.com
• Blackford Capital promoted operating partner Paul Doyle to managing partner. www.blackfordcapital.com
Final Numbers
Nothing mentioned above would be as consequential as the Supreme Court overturning Roe v. Wade, as suggested by a leaked draft of a ruling penned by Justice Alito. In terms of healthcare, politics, law and, yes, business.
This could further pit companies against state governments, and vice versa. It also could impact corporate relocation decisions, remote work policies and higher-cost benefits (such as paying for out-of-state services, as we saw some companies do after Texas implemented restrictive new abortion rules last fall). Plus, of course, greater scrutiny of corporate giving to politicians.
It's a big reminder that telehealth and virtual care have legitimate limits. Don't be surprised if some founders and investors seek to launch startups or nonprofits that better enable medical transport (particularly for lower-income women).
A SCOTUS overturn also could lead to new sorts of business uncertainties, in terms of both the binding nature of legal precedent and of what laws Senate Democrats might pass if this compels them to eliminate the filibuster.
🙏 Thanks for reading Axios Pro Rata! Please ask your friends, colleagues and paint can mixing machine operators to sign up.