Axios Pro Rata
July 14, 2022
🚑 You're invited to an Axios virtual event today at 12:30pm ET on the future of reproductive health care, including conversations with Sen. Tina Smith (D-Minn.), Rep. Nancy Mace (R-S.C.) and American Medical Association president Jack Resneck. Register here.
⚖️ Situational awareness: The SEC this morning released a letter it sent to Elon Musk, asking for clarifications on some of his tweets about the Twitter takeover. Also, Twitter's service went down for around an hour this morning.
Top of the Morning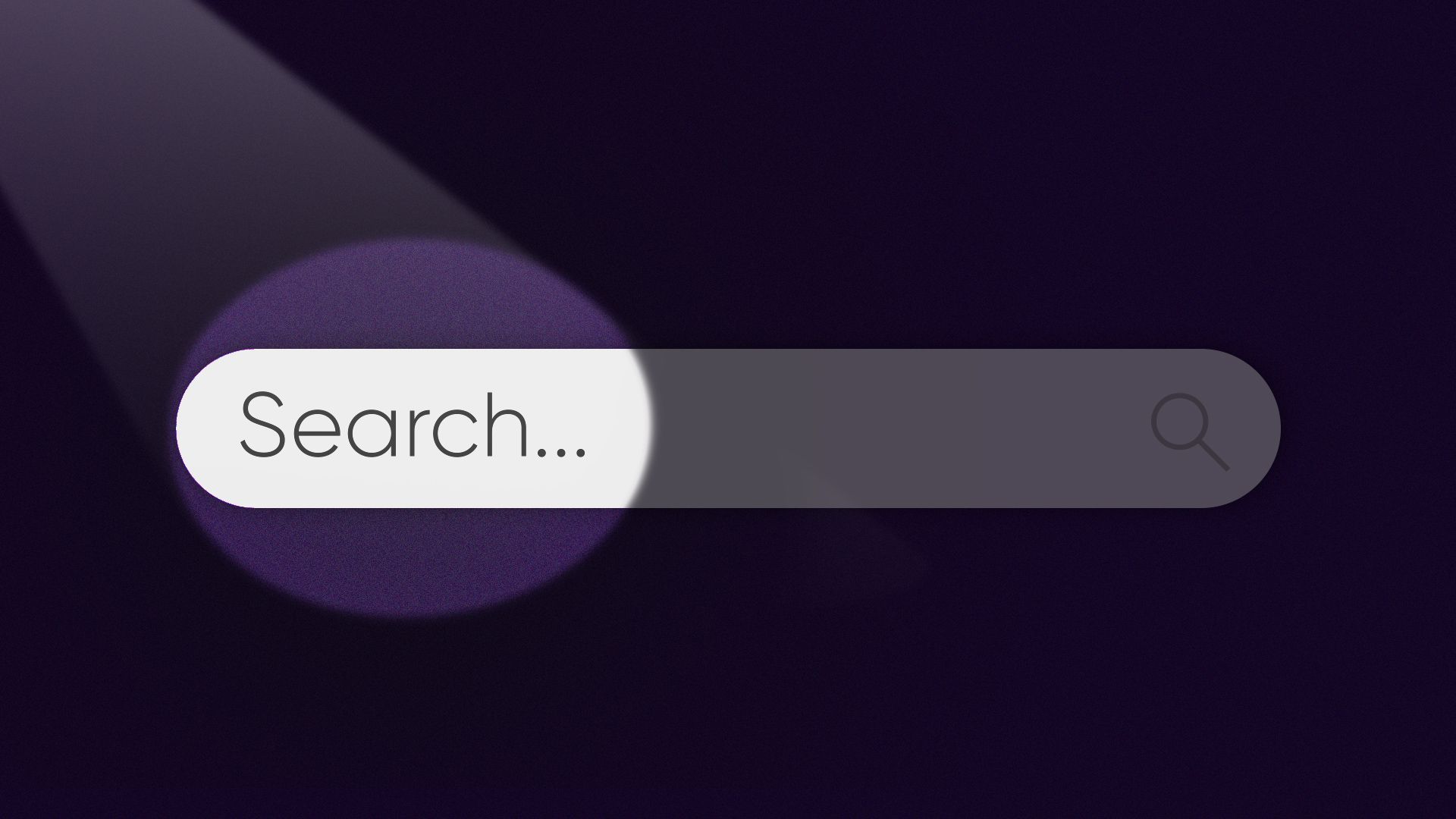 "Why won't Google just build that?"
That question has been posed to entrepreneurs by venture capitalists so often that it's become a cliché. But not when asked of Richard Socher, the former Salesforce chief scientist who has founded a web search startup called You.com.
Driving the news: You.com today is announcing $25 million in Series A funding led by Radical Ventures.
This follows a $20 million seed round last fall led by Marc Benioff's Time Ventures. Other backers in the new deal include Breyer Capital, Norwest Venture Partners and Day One Ventures.
How it works: You.com, a domain that somehow was never before used by a business, looks a lot like Google at first blush. Sparse page with a giant search bar.
Its results, however, are organized differently and can be personalized by adding apps in areas like news (Axios is in there) or code (Stack Overflow, etc.).
You.com also doesn't currently have any ads, although Socher says it may eventually follow the DuckDuckGo model of "private ads" whereby the advertiser doesn't learn anything about users and can't follow them around the web.
Another monetization option could be with premium apps or other services. Particularly for developers — what Socher calls "professional searchers" — with You.com features including an AI code completion function and GitHub results.
OK, so back to that question: If You.com gets major traction, why won't Google just take its best features and crush it?
Socher acknowledges pushing against a boulder, but believes the search giant is vulnerable. And not just among privacy-conscious developers.
First, he believes Google has gotten too big to move quickly.
Second, there could be new government regulations and/or antitrust action. He's already been interviewed by the Justice Department, expects the EU's "choice screen" rule will provide tailwinds and argues there even would be indirect benefits to a high-level breakup of the "privacy invasion outside of search."
One thing he's sure to have told DOJ is that Chrome has subtle ways of redirecting users back to Google search as their default, even after they've installed a rival search extension like You.com.
Finally, he says Google itself proved the value of an open platform when it bought and built out Android, to compete with Apple's dominant iPhone ecosystem.
The bottom line: You.com is a highest degree of difficulty startup with vast reward potential. Or, as Google might put it, a moonshot.
The BFD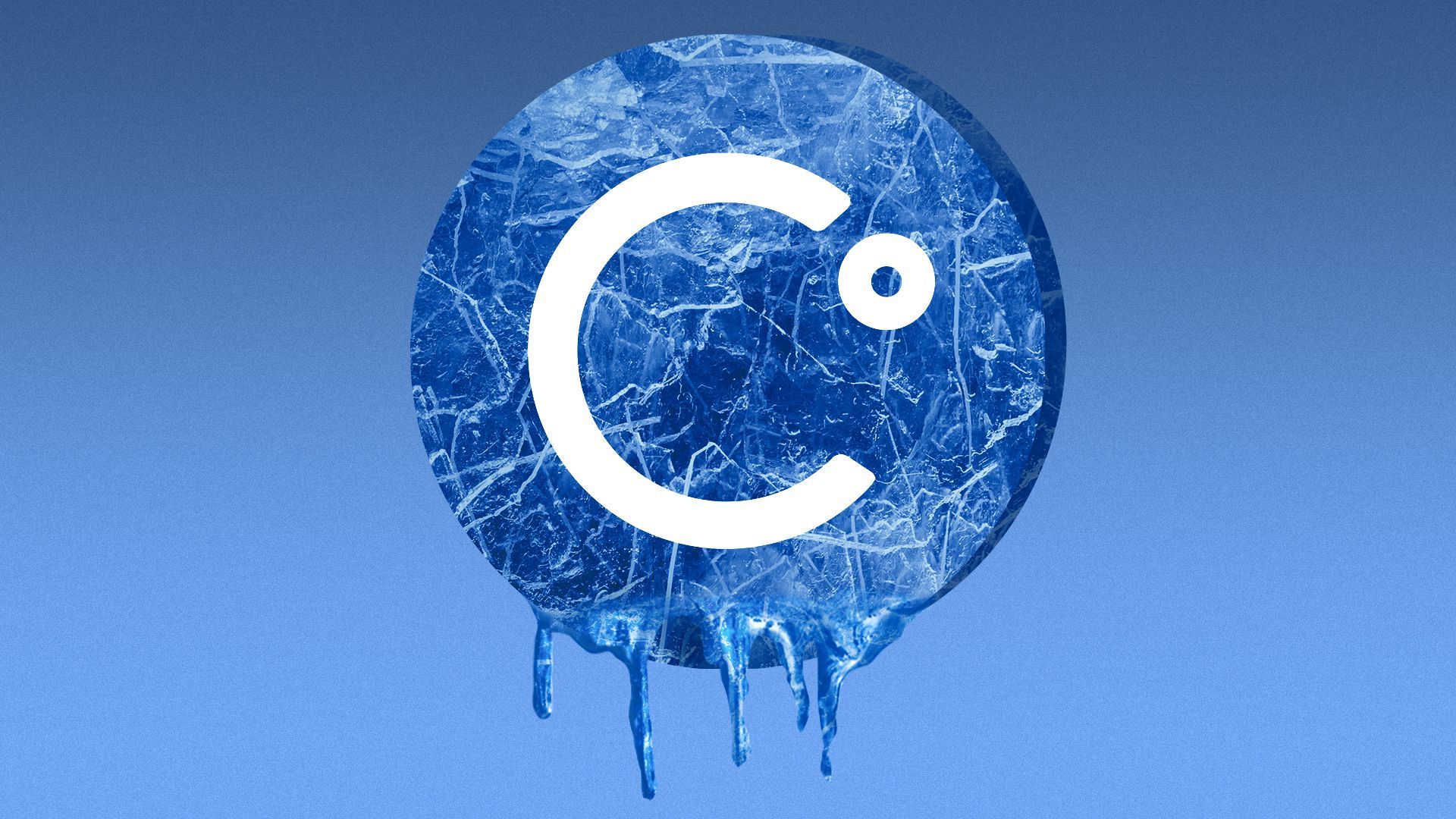 Celsius Network, a Hoboken, N.J.-based crypto lender that had raised nearly $1 billion in private funding, last night filed for Chapter 11 bankruptcy protection.
Why it's the BFD: This highlights both the interconnected nature of crypto finance and the industry's lack of consumer protections. Celsius users have had their accounts frozen since June 12, and the company isn't yet promising to thaw those spigots.
Cap table: Celsius last fall raised $400 million at a valuation north of $3 billion from existing backers CDPQ (Canadian pension fund) and WestCap (U.S. private equity fund led by Blackstone and Airbnb vet Laurence Tosi).
The bottom line: Celsius is referring to this as a restructuring rather than a liquidation, claiming to have $167 million of cash on hand. It also has repaid most of its major outstanding DeFi loans (even though Celsius itself isn't DeFi). On the other hand, there are the pending investor and user losses tied to Celsius, which also is being sued by a former partner that accuses the company of being a "Ponzi scheme."
Venture Capital Deals
⚡ Powin, a Tualatin, Ore.-based battery energy storage startup, raised $135m. GIC led, and was joined by insiders Trilantic and Energy Impact Partners. http://axios.link/0N1x
• Merlin Labs, a Boston-based developer of autonomous flight tech for fixed-wing aircraft, raised $105m in Series B funding. Snowpoint and Baille Gifford co-led, and were joined by insider GV. http://axios.link/JS6S
• FPL Technologies (dba OneCard), an Indian credit card startup, raised over $100m in Series D funding at a $1.4b post-money valuation, per TechCrunch. Temasek led, and was joined by QED, Sequoia Capital India and Hummingbird Ventures. http://axios.link/mIRO
⚡ Wildcat Discovery Technologies, a San Diego-based EV battery technology developer, raised $90m in Series D funding. Koch Industries led, and was joined by Eastman Kodak and Fifth Wall Climate. www.wildcatdiscovery.com
• Bishop Fox, a Phoenix-based "offensive security" startup, raised $75m in Series B funding from Carrick Capital Partners. www.bishopfox.com
🚑 Manifold Bio, a Boston-based protein therapeutics startup, raised $40m in Series A funding. Triatomic Capital led, and was joined by Section 32, FPV Ventures, Horizons Ventures, Tencent, Playground Global, Fifty Years and GettyLab. http://axios.link/JC6M
• Pulley, a Mountain View, Calif.-based equity management software startup, raised $40m in Series B funding. Founders Fund led, and was joined by Stripe and Elad Gil. http://axios.link/3Z7K
• Kontent, a Czech headless CMS platform, raised $40m from Expedition Growth Capital. http://axios.link/wwTV
• Assembly OSM, a New York-based off-site manufacturing and construction startup for high-rises, raised $38m in Series A funding. Fifth Wall Climate led, and was joined by Jefferies Group, Manta Ray Ventures, FJ Labs, RSE, Signia, Gaingels, Flexport, New Vista Capital, Tectonic, Atento, Etan Fraser and Moving Capital. http://axios.link/ZZ4P
• AssemblyAI, an SF-based audio intelligence API, raised $30m in Series B funding. Insight Partners led, and was joined by insiders Accel and YC. www.assemblyai.com
• Hivery, an Australian provider of retail assortment strategy simulation and optimization tech, raised US$30m in Series B funding. Tiger Global led, and was joined by insiders Blackbird Ventures, AS1 Partners and OneVentures. www.hivery.com
• Robin, a Boston-based hybrid workplace management platform, raised $30m in Series C funding. Tola Capital led, and was joined by FirstMark, Accomplice, Boldstart and Allegion Ventures. www.robinpowered.com
• Lightyear, a British commission-free trading app for U.S. and European stocks, raised $25m in Series A funding. Lightspeed led, and was joined by Virgin Group. http://axios.link/IeUA
🚑 Canvas Medical, an SF-based EMR development and payments platform, raised $24m in Series B funding. M13 led, and was joined by insiders Inspired Capital, IA Ventures and Upfront Capital. www.canvasmedical.com
• KKday, a Taipei-based travel activities platform, raised $20m in Series C extension funding (round total $95m) from led by TGVest Capital. http://axios.link/D8g4
🚑 Wysa, a Boston-based mental health messaging tool, raised $20m in Series B funding, per Axios Pro. HealthQuad led, and was joined by British International Investment and insiders W Health Ventures, Kae Capital, Google Assistant Investments and pi Ventures. http://axios.link/AiEU
• Morpho, a DeFi lending protocol, raised $18m via a native token sale. Andreessen Horowitz and Variant co-led, and were joined by Nascent, Semantic Ventures, Cherry Crypto, Mechanism Capital, Spark Capital, Standard Crypto and Coinbase Ventures. http://axios.link/x9IU
• Stationhead, a New York-based social music platform, raised $12m in Series A funding led by Buttonwood Group Advisors. www.stationhead.com
• Arkive, a Santa Monica, Calif.-based developer of a decentralized yet physical art museum (I'm just the messenger), raised $9.7m co-led by Offline Ventures and TCG Crypto. http://axios.link/Zqpi
• Walla, a San Diego-based provider of boutique fitness studio management software, raised $8m in Series A funding. Industry Ventures led, and was joined by TenOneTen Ventures, Keshif Ventures, Social Leverage and Crescent Ridge Partners. www.hellowalla.com
🌎 Helios, an Israeli developer of lower-carbon steel production solutions, raised $6m in seed funding co-led by At One Ventures and Doral Energy-Tech Ventures.
• Here, a fractional investment platform for vacation rentals, raised $5m in seed funding. Fiat Ventures led, and was joined by Liquid 2 Ventures, Mucker Capital, Basecamp Ventures and Cooley. http://axios.link/OFU1
• Paladin Cloud, a Piscataway, N.J.-based open-source security startup, raised $3.3m in seed funding. Okapi VC and Bowery Capital co-led, and were joined by SaaS Ventures, Touchdown Ventures, Samsung Next, T-Mobile Ventures and UST. www.paladincloud.io
• Trend, a Miami, Fla.-based platform for brands to connect with original photos and videos, raised $3m. Flybridge led, and was joined by Black Ambition and Techstars Ventures. www.trend.io
Private Equity Deals
• Bregal Sagemount invested in BuildingLink, a New York-based provider of operations and resident engagement software for luxury residential properties. www.buildinglink.com
• Bregal Sagemount invested in Optima Partners, a New York-based provider of compliance advisory services to the investment management industry. www.optima-partners.com
🚑 Fingerpaint Marketing, a Saratoga Springs, N.Y.-based portfolio company of Knox Lane, acquired Emcay, a pharma marketing agency focused on "multicultural insight." www.fingerpaint.com
• Firehouse Strategies, a Washington, D.C.-based public affairs firm founded by vets of Marco Rubio's 2016 presidential campaign, received minority investment from Semper Fi Partners, Aldine Capital and Wintrust Bank. http://axios.link/5J16
🚑 Heritage Group invested in TwelveStone Health Partners, a Murfreesboro, Tenn.-based provider of chronic care medication. www.12stonehealth.com
• One Equity Partners agreed to buy CoxReps (TV media ads) and Gamut OTT media ads) from Cox Media Group. www.coxmediagroup.com
• The Rohatyn Group bought Bulgarian electric bike maker Leader from KJK Capital. www.leader96.com
• SpendHQ, an Atlanta-based procurement spend analytics platform, raised $65m from Pamlico Capital to support the acquisition of Per Angusta, a French procurement performance management platform. www.spendhq.com
🚑 TA Associates recapitalized Intelerad, a Montreal-based provider of enterprise medical imaging solutions. www.intelerad.com
🚑 Trinity Hunt Partners acquired ENT & Allergy of Delaware, as part of a new management services org for allergy and ear, nose and throat practices. www.parallelenta.com
Public Offerings
• The Fresh Market, a grocer with over 150 stores in 22 states, withdrew its IPO registration. The company has been owned by Apollo Global Management, although there were reports earlier this year that Chilean retailer Cencosud would buy a majority stake at a $676m valuation. http://axios.link/FQD7
• Justworks, a New York-based provider of HR management software, formally withdrew IPO registration. The company in January had postponed a $200m IPO due to market volatility, and then later resurrected the effort with a blank filing. Backers include Bain Capital Ventures, Index Ventures, Redpoint Ventures, Spark Capital, Thrive Capital, USV and FirstMark Capital.
SPAC Stuff
• Circles.Life, a Singapore-based digital telecom services firm, is in talks to go public via Bridgetown Holdings (Nasdaq: BTWN), a SPAC backed by Richard Li and Peter Thiel, per Bloomberg. Circles.Life backers include Sequoia Capital India and Warburg Pincus, while Bridgetown previously discussed buying Jakarta-based online travel agent Traveloka. http://axios.link/A1cN
• Falcon's Beyond, an Orlando, Fla.-based experiential entertainment company, agreed to go public at a $1b valuation via FAST Acquisition II (NYSE: FZT), a SPAC led by Ruby Tuesday founder Sandy Beall. http://axios.link/2zel
• Vistas Acquisition Co. II, a SPAC affiliated with Singapore's Vistas Media, filed for a $200m IPO. http://axios.link/49al
Liquidity Events
⚡ Sensata Technologies (NYSE: ST) completed its $580m cash purchase of Dynapower, a South Burlington, Vt.-based provider of energy storage and power conversion systems, from Pfingsten Partners. www.dynapower.com
More M&A
🚑 Cstone Pharmaceuticals (HK: 02616), a Chinese cancer drugmaker with a $6.4b market cap, hired Goldman Sachs to explore strategic options that could include a sale, per Bloomberg. http://axios.link/2Xs5
• Gieves & Hawkes, a bankrupt British luxury menswear retailer, was put on the block by its liquidating parent company, Hong Kong-listed Trinity Ltd. http://axios.link/nJUG
• Groupe Touchette agreed to buy the Canadian assets of North Carolina-based American Tire Distributors. http://axios.link/t6OM
🚑 Medtronic (NYSE: MDT) agreed to invest $75m into Israeli coronary artery disease tech developer CathWorks, including a five-year option to buy the entire company for nearly $600m. http://axios.link/nyzb
• TTB Partners of Hong Kong abandoned its takeover approach for British gambling software firm Playtech (LSE: PTEC), citing market conditions. http://axios.link/EFP8
• Zip (ASX: Z1P) and Australian BNPL company Sezzle (ASX: SZL) called off their all-stock merger. http://axios.link/ULhZ
Fundraising
• Battery Ventures raised $3.3b for its 14th flagship fund and $530m for its second "select" fund. www.battery.com
• Credit Suisse raised $1.67b for its first direct lending fund. http://axios.link/2MIT
• Dreamit Ventures is raising $75m for its fourth fund, per an SEC filing.
• Fortress Investment Group so far has secured nearly $1.3b for its third direct lending fund, which has a $2.5b target. http://axios.link/yvL2
• Oak HC/FT, a VC firm focused on health and financial tech, raised $1.94b for its fifth fund. www.oakhcft.com
• Permira so far has raised over €16b for its latest flagship buyout fund, per Bloomberg. http://axios.link/omdU
🌎 Systemiq Capital of London held a $70m first close on a $200m-targeted second climate tech VC fund. LPs include Lombard Odier Group. http://axios.link/tZee
It's Personnel
• Alibaba is cutting more than one-third of its deals team, per Reuters. http://axios.link/yEPg
• Laura Connell joined European VC firm Atomico as a partner. She previously was with Balderton. http://axios.link/ivU3
• Ellie Rubenstein, CEO of Manna Tree Partners, was named to the Alaska Permanent Fund Board of Trustees. www.apfc.org
Final Numbers
✔️ Thanks for reading Axios Pro Rata! Please ask your friends, colleagues and professional searchers to sign up.