Axios Pro Rata
June 27, 2023
Top of the Morning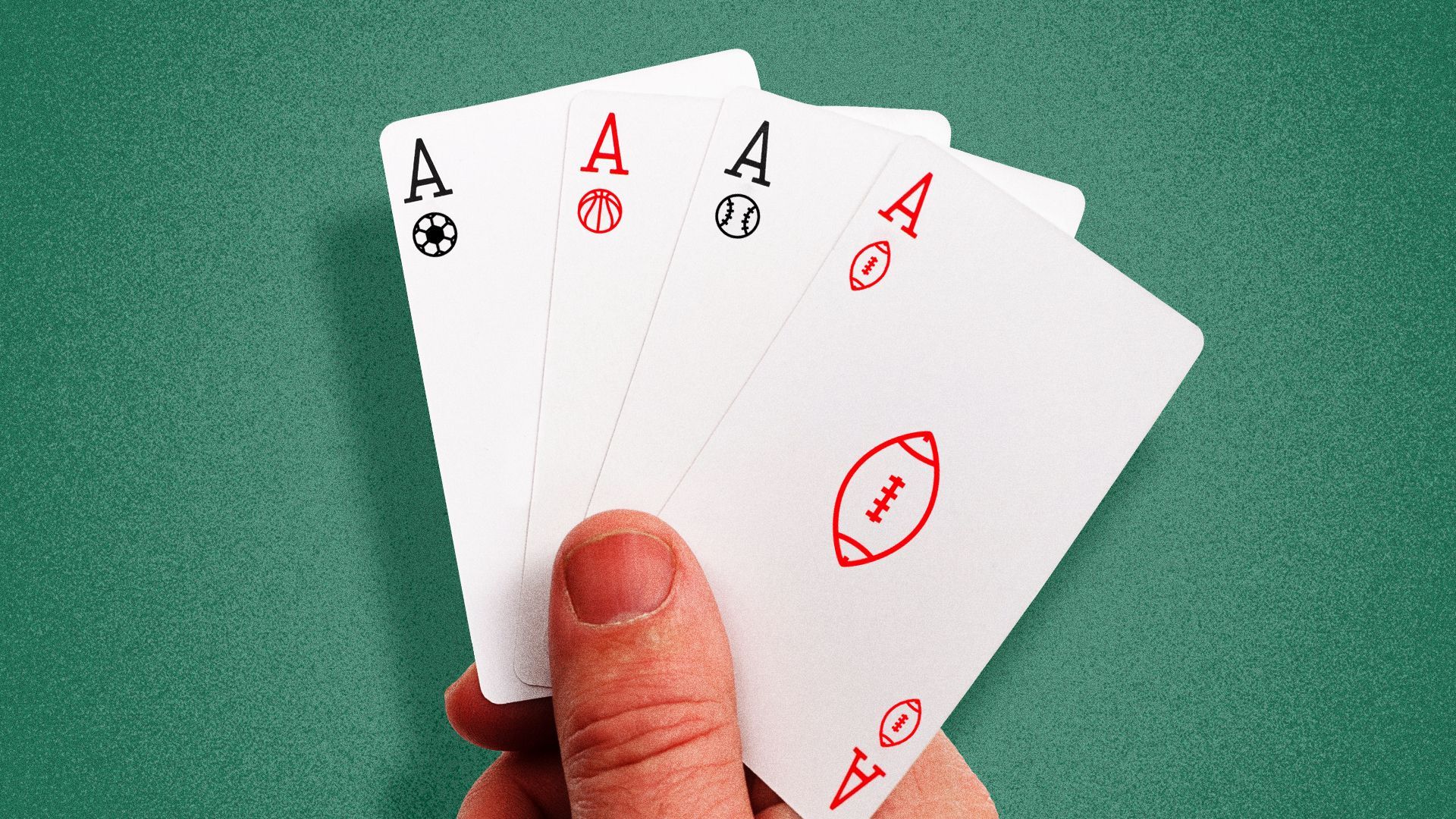 Sports betting is booming in the U.S., with more than $220 billion wagered since the Supreme Court's landmark legalization decision.
It's also the subject of an escalating M&A battle between the industry's number two player and a well-heeled newbie.
Driving the news: DraftKings made a $195 million nonbinding offer to buy the U.S. assets of Australian bookmaker PointsBet Holdings, topping the company's existing $150 million agreement with Fanatics.
PointsBet says that it will engage with DraftKings on what may lead to a superior proposal, although its board continues to recommend that shareholders approve the Fanatics offer (at least for now).
The intrigue: DraftKings and Fanatics held secret merger talks back in 2021, as first reported by the NY Post and confirmed by Axios.
At the time, DraftKings was just coming out of the COVID sports shutdown and was interested in revenue diversification. Fanatics, a sports merchandise retailer, believed sports betting was a logical extension of its brand and industry relationships.
Discussions were fairly advanced, although there were still plenty of details that needed hammering out (such as top management roles). It was discussed during at least two DraftKings board meetings, and with select members of the Fanatics board, per multiple sources.
Fanatics walked away, leaving a taste that's grown even more bitter for DraftKings as its stock price has slumped and Fanatics has seen its private valuation rise to around $31 billion.
The big picture: There's certainly a case to be made that DraftKings is bidding on PointsBet as a petty revenge play against its almost-betrothed, but it also has much more conventional business reasons.
DraftKings has around a 25% market share of U.S. sports betting, well behind leader FanDuel (46%) but significantly ahead of its dozens of other rivals. It wants to maintain that quasi-duopoly, which would be much easier to do if Fanatics was unable to secure gaming licenses that PointsBet already has (including in states with capped supply).
DraftKings also argued in its offer letter that the acquisition would be EBITDA accretive, in part due to eventual integration of the unique "pointsbetting" tech.
Fanatics, meanwhile, wants the U.S. assets of PointsBet as foundational cornerstones of its new sportsbook business — an effort important enough the company that founder and CEO Michael Rubin last October sold his 10% personal ownership stake in the parent company of the Philadelphia 76ers and New Jersey Devils.
The bottom line: It's all fun until someone loses the game.
The BFD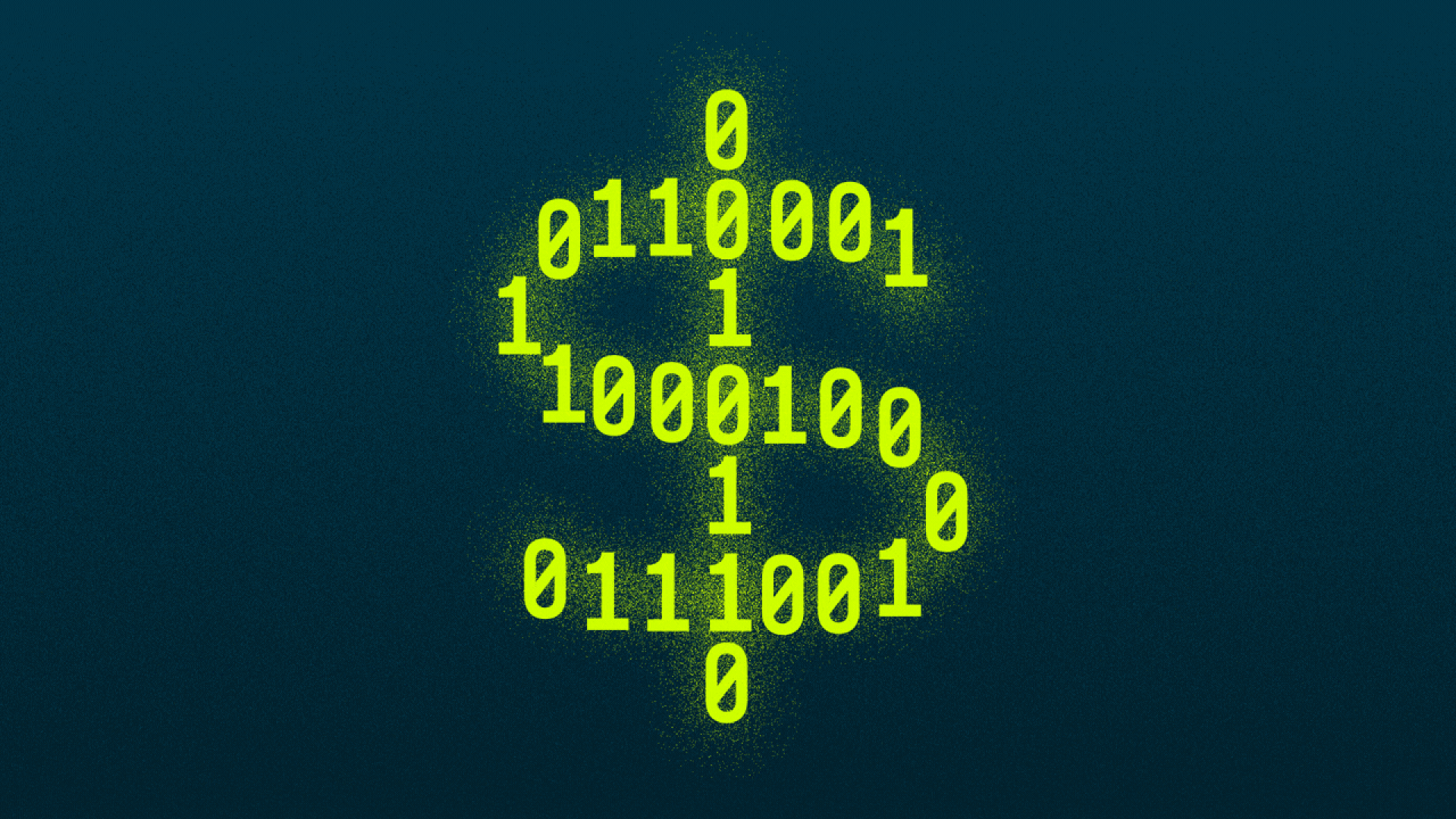 Thomson Reuters (NYSE: TRI) has agreed to buy Casetext, a San Francisco-based AI assistant for lawyers, for $650 million in cash.
Why it's the BFD: The only thing hotter than funding AI startups may be acquiring AI startups, with this deal coming one day after Databricks agreed to buy MosaicML for $1.3 billion in stock.
ROI: Casetext had raised around $68 million in VC funding, most recently in early 2022 at a $125 million post-money valuation, per PitchBook. Backers include Canvas Ventures, USV, 8VC and Red Sea Ventures.
It launched back in 2013 as a legal knowledge-sharing platform, later pivoting toward automation tools.
The bottom line: The AI revolution will be consolidated.
Venture Capital Deals
• Cyera, an Israeli cloud data security startup, raised $100m in Series B funding. Existing investor Accel led, and was joined by Cyberstarts, Redpoint Ventures and Sequoia Capital. https://axios.link/3PPJJ1p
• Redpanda, an SF-based data streaming startup, raised $100m in Series C funding from insiders GV, Lightspeed Venture Partners and Haystack. https://axios.link/3NkNIQk
🚑 Augmedics, an Arlington Heights, Ill.-based AR navigation platform for spinal surgeries, raised $82.5m in Series D funding. CPMG led, and was joined by Evidity Health Capital and insiders H.I.G. Capital, Revival Healthcare Capital and Almeda Ventures. https://axios.link/44mQrzB
• Cart.com, an Austin, Texas-based provider of e-commerce enablement solutions, raised $60m in Series C funding at a $1.2b valuation from B. Riley Venture Capital, Kingfisher Investment Advisors, Snowflake Ventures, Prosperity7 Ventures and Legacy Knight. www.cart.com
• NoTraffic, an Israeli autonomous traffic management platform, raised $50m in Series B funding. M&G Investments led, and was joined by VNV Global, UMC Capital and insiders Grove Ventures, Vektor Partners, Next Gear Ventures, North First Ventures, Meitav Investment House, Alchimia Investments and TMG. https://axios.link/43YapkD
🚑 PM Pediatric Care, a New Hyde Park, N.Y.-based hybrid pediatric care provider, raised $50m in Series E funding. Scopia Capital led, and was joined by Jefferson River Capital. www.pmpediatriccare.com
• CalypsoAI, an AI testing and security startup, raised $23m in Series A-1 funding. Paladin Capital Group led, and was joined by Lockheed Martin Ventures, Hakluy Capital, Expeditions Fund, Auren Hoffman and Anne and Susan Wojcicki. www.calypsoai.com
• Picket, a Nashville-based residential real estate investing startup, raised $20m in Series B funding. LL Funds led and was joined by RET Ventures. https://axios.link/3XrkrIz
• Slang.ai, a New York-based phone answering product, raised $20m in Series A funding. Homebrew led, and was joined by Stage 2 Capital, Wing VC, Underscore VC, Active Capital, Collide Capital, Tom Colichio and Scott Belsky. www.slang.ai
• Dexory, a London-based provider of warehouse inventory management data, raised $19m in Series A funding. Atomico led, and was joined by Lakestar, Maersk, Kindred Capital and Capnamic. https://axios.link/3COicW9
🚑 Algorithmiq, a Finnish developer of quantum algorithms for life sciences, raised $15m in Series A funding. Inventure VC led, and was joined by Tesi, Presidio Ventures and Thames Trust. www.algorithmiq.fi
• Zenarate, a Palo Alto, Calif.-based provider of simulation training software for improving sales agent performance, raised $15m led by Volition Capital. https://axios.link/3poRJvj
🌎 DePoly, a Swiss developer of plastic recycling tech, raised around $13.8m in seed funding. BASF VC and Wingman Ventures co-led, and were joined by Beiersdorf, Infinity Recycling, CIECH Ventures and Angel Invest. www.depoly.co
• JuliaHub, a Cambridge, Mass.-based platform for modeling, simulation and user built applications, raised $13m led by AEI HorizonX. www.juliahub.com
• Resistant AI, a Prague-based provider of fintech anti-fraud tools, raised $11m in Series A extension funding from Notion Capital. https://axios.link/44czwA4
• Realtime Robotics, a Boston-based industrial robotics startup, raised $9.5m in Series A extension funding from Shinhan GIB and Kyobo Life Insurance. https://axios.link/46mxrDl
• Loora, an Israeli AI startup focused on English fluency, raised $9.25m in seed funding. Emerge led, and was joined by Two Lanterns Venture Partners and Kaedan Capital. https://axios.link/3pmTZDe
• BentoML, an SF-based AI app development platform, raised $9m in seed funding. DCM Ventures led, and was joined by Bow Capital. https://axios.link/3pvvZhf
• Clearstory (fka Extracker), an SF-based change order tool for the construction market, raised $5.5m. GS Future led, and was joined by insiders Jackson Square Ventures, Building Ventures and Cloud App Capital Partners. www.clearstory.build
• SuperScale, a Slovakian revenue growth startup for the gaming market, raised €5m in Series A funding. Venture to Future Fund led, and was joined by Across Private Investments and Zero One Hundred. www.superscale.com
🚑 Bitewell, a Denver-based "food-as-medicine" marketplace for employers, raised $4m in seed funding from Lake Nona Sports and Health Tech Fund and Refinery Ventures. https://axios.link/3NpDu1q
• Lilz, a Japanese maker of connected cameras for meter monitoring, raised $4.1m from JIC Venture Growth Investments, Mitsubishi UFJ Capital, Tokyo Century, Dimension Fund, Okinawa Development Finance Corp., Okinawa's Science and Technology Development Center and Dogan Beta. https://axios.link/431qViD
• Patented.ai, an SF-based provider of IP software, raised $4m in pre-seed funding led by Baseline Ventures. www.patented.ai
• 0pass, an SF-based authentication startup, raised $3.5m in seed funding. Initialized Capital led, and was joined by Box Group, 645 Ventures and YC. https://axios.link/3XwmMSr
• Baskit, an Indonesian supply chain startup, raised $3.3m in seed funding from Betatron, Forge, 1982, Investible, DS/X, Orvel and Michael Sampoerna. https://axios.link/44ft4st
🚑 Upfront Diagnostics, a London-based developer of a rapid blood test for stroke diagnosis, raised £1.6m in seed funding led by Apex Ventures. www.upfrontdiagnostics.com
• ShopZetu, a Kenyan fashion e-commerce startup, raised $1m in pre-seed funding led by Chui Ventures. https://axios.link/3CLSpxQ
Private Equity Deals
• Brookfield said that its reinsurance unit has offered to buy American Equity Investment Life (NYSE: AEL) for nearly US$4.3b, or $55 per share (35% premium to Friday's closing price). https://axios.link/44jX4Tv
🚑 Comvest Partners acquired Your Behavioral Health, a Torrance, Calif.-based behavioral health services firm. www.yourbehavioralhealth.com
• Conco Services, a Verona, Pa.-based portfolio company of Rising Point Capital, acquired Blue Wolf Performance Solutions, a Youngstown, Ohio-based provider of heat exchanger and cooler cleaning services, from Dorilton Capital Management. www.nationalheatexchange.com
• Creador acquired a 40% stake in Pet World International, a Malaysian pet food maker that has been prepping an IPO. https://axios.link/44mkW8O
• Directional Services, a Hope Mills, N.C.-based based portfolio company of Rising Point Capital, Ironwood Capital and Landon Capital Partners, acquired Fortress Fencing, a Carrboro, N.C.-based provider of solar and commercial fencing solutions. www.fortressfencingnc.com
Francisco Partners and Vista Equity Partners are among those circling Enfusion (NYSE: ENFN), a Chicago-based investment management SaaS provider with around a $700m market cap, per Reuters. https://axios.link/46rCWk0
🚑 H.I.G. Capital invested in Advanced Dental Brands, a Canton, Mass.-based dental partnership organization. www.teamadb.com
• Ilion Capital Partners acquired Mid States Supply, a Kansas City-based provider of valves, pipes and fittings, from Staple Street Capital. www.midcoonline.com
• KKR sweetened its takeover agreement with Circor (NYSE: CIR), Burlington, Mass.-based maker of industrial flow control products, to $51 per share from $49 per share ($1.7b total value). https://axios.link/3qTSNYn
• Prince Industries, a Carol Streams, Ill.-based portfolio company of HC Private Investments, acquired Vulcan Machine, a Tampa, Fla.-based provider of machined parts to aerospace and defense customers. www.princeind.com
🚑 Zavation, a Flowood, Miss.-based portfolio company of Gemspring Capital, acquired CoreLink, a St. Louis-based maker of spinal implant and instrumentation systems, from The Stephens Group. www.zavation.com
SPAC Stuff
🚑 Baird Medical, a Chinese maker of microwave ablation medical devices, agreed to go public at an implied $300m pre-money valuation via ExcelFin Acquisition Corp. (Nasdaq: XFIN), a SPAC formed by Fin VC and Grand Fortune Capital. https://axios.link/3Pw8FuD
Liquidity Events
🎲 Blackstone is seeking to sell half its stake in the Bellagio hotel in Las Vegas, which it bought in 2019 for $4.25b, per Bloomberg. https://axios.link/3r4A6kY
• Ramp, a corporate finance automation startup valued by VCs at $8.1b, acquired Cohere.io, a New York-based customer support startup that raised $3m from firms like Initialized Capital and YC. https://axios.link/46hPHhj
• ThoughtSpot, a Palo Alto, Calif.-based business analytics company valued by VCs at $4.3b, agreed to buy Mode Analytics, an SF-based business intelligence platform, for $200m in cash and stock. Mode had raised over $100m from firms like Valor Equity Partners, H.I.G. Growth Partners, REV Venture Partners, Atman Capital Partners, Founders AI, Foundation Capital and Switch Ventures. https://axios.link/3pfExZL
More M&A
🚑 Amedisys (Nasdaq: AMED), a Baton Rouge, La.-based home health and hospice provider, agreed to a sweetened $3.3b cash takeover offer from UnitedHealth (NYSE: UNH) subsidiary Optum, and scrapped a previously agreed upon $3.6b all-stock deal with Option Care Health (Nasdaq: OPCH). https://axios.link/43WJzcp
• BorgWarner (NYSE: BWA) agreed to buy the electric hybrid systems business of Italy-based Eldor for €75m. www.borgwarner.com
• Chow Tai Fook Enterprises (HK: 1929) offered to buy a 97% stake in NWS Holding (HK: 0659), a construction subsidiary of New World Development (HK: 0017) for upwards of $4.53b. https://axios.link/44jzGp1
• Gojo Industries, the family-owned maker of Purell hand sanitizer, wasn't able to fetch takeover offers of more than $2b, raising questions about its next step, per Reuters. Bidders included Kimberly-Clark, Essity, Ecolab and SC Johnson. https://axios.link/3r85lvC
• Group Black is in talks to buy a majority stake in Arena Group (NYSE: AREN), publisher of Sports Illustrated and owner of media outlets like TheStreet and Men's Journal, per the WSJ. https://axios.link/432L9bN
• IAC (Nasdaq: IAC) no longer is seeking to sell media site The Daily Beast. https://axios.link/3XpqP2R
• Socure, an identity verification company last valued by VCs at $4.5b, acquired Sacramento-based rival Berbix for $70m in cash and stock. https://axios.link/3PFRgPU
• Tesla (Nasdaq: TSLA) is considering acquiring Wiferion, a German wireless charging manufacturer for autonomous vehicles and robots, per the Robot Report. https://axios.link/3Np5Hp6
• Whole Earth Brands (Nasdaq: FREE) received a nonbinding $4-per-share takeover offer from Martin Franklin, who already holds a 20% stake in the Chicago-based health food company and would seek to merge it with charcoal brand Royal Oak Enterprises. https://axios.link/3JwviLF
Fundraising
• Arkam Ventures, an Indian VC firm, is targeting $180m for its second fund, per TechCrunch. https://axios.link/3NupmDP
• Haystack, an SF-based seed-stage firm led by Semil Shah, raised $75m for its seventh fund, per an SEC filing. https://axios.link/46oykLC
• Joyful Ventures of LA launched with a $23m fund focused on alternative protein startups. https://axios.link/3JDfHK7
• Kindred Ventures raised $200m for its third flagship fund and $110m for its first opportunities fund. https://axios.link/44mxo8C
• Monument Group, a Boston-based fund placement agent, has merged with Boston-based secondary advisor Mozaic Capital Advisors. https://axios.link/3NL3Ax3
• Unshackled Ventures, an SF-based seed-stage firm, raised $35m for its third fund. https://axios.link/43YsG0Z
It's Personnel
• John Bruen joined H.I.G. Capital as a London-based managing director focused on infrastructure deals. He previously was a senior managing director and head of EMEA transport for Macquarie Asset Management. www.higcapital.com
• Margo Cook was named co-chair of Bridgewater, after having served as an outside director. She's the former president of Nuveen Advisory Services.
• Andrew Ghannam joined Trinity Capital as a managing director. He previously was head of East Coast tech venture banking at PacWest. https://axios.link/3NLmWCk
🚑 Parthenon Capital promoted Dan Killeen to partner. www.parthenoncapital.com
• Patrick Siewert is stepping down as a partner with Carlyle, where he also leads Asia-Pacific retail, consumer and media. He's been with Carlyle for 16 years, and will stay on as a senior adviser. https://axios.link/44bBqki
• Kevin Waddell, former CEO of SemiTorr Group, joined Transom Capital Group as an operating partner. www.transomcap..com
• John Wernz, former CMO and chief growth officer at Wealth Enhancement Group, joined Great Hill Partners as an executive-in-residence. www.greathillpartners.com
Final Numbers
Thanks for reading Axios Pro Rata, and to copy editors Mickey Meece and Bryan McBournie! Please ask your friends, colleagues and bookies to sign up.