Axios Pro Rata
December 15, 2022
🚨 The Axios BFD lands in San Francisco on May 10, 2023. Save the date.
Top of the Morning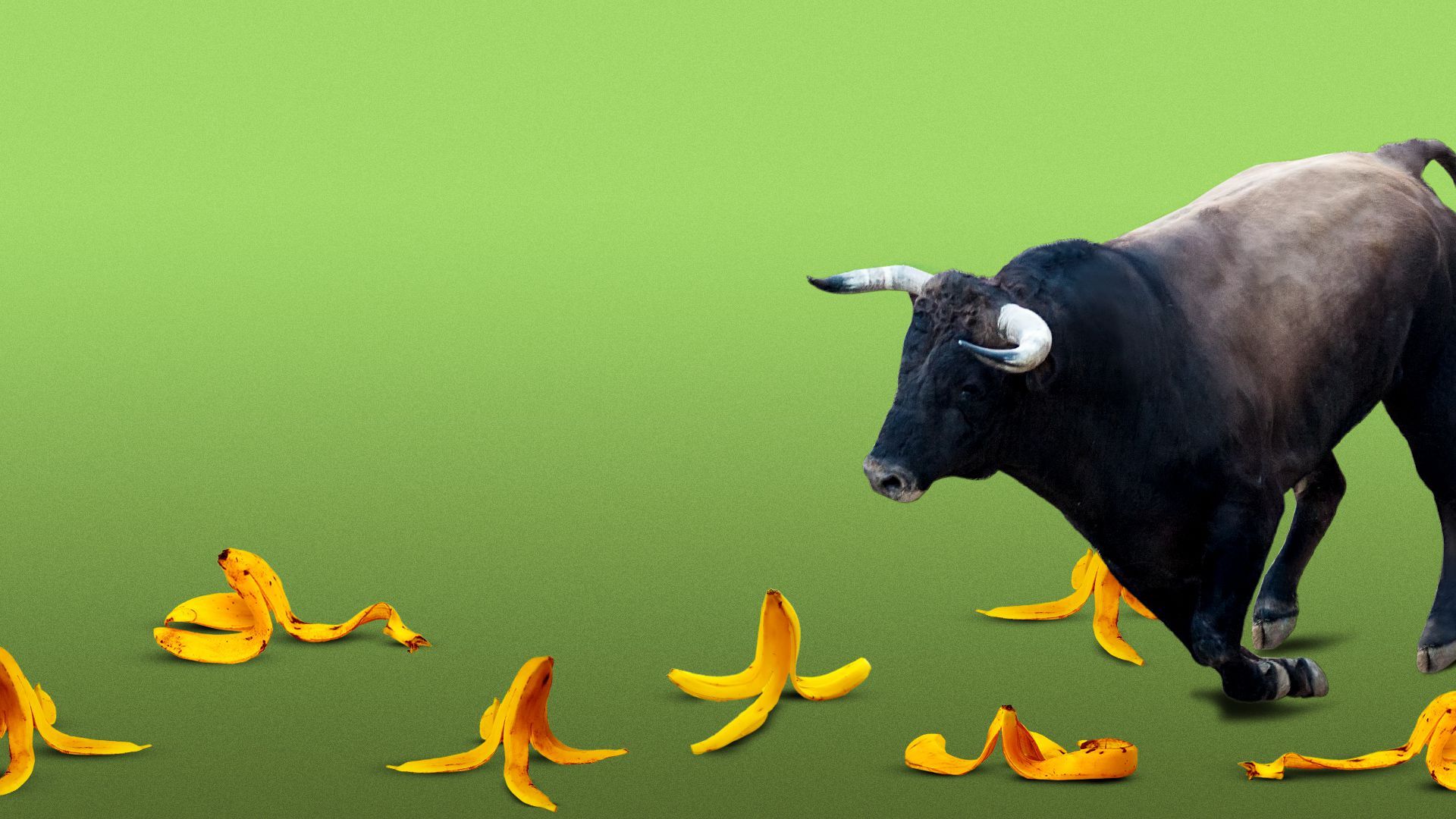 2022 will go down as the worst year for U.S. IPOs since 1990.
For context, 1990 is when Germany was reunified, Tim Berners-Lee published his proposal for a "World Wide Web" and Kevin McCallister first defeated the Wet Bandits.
By the numbers: 74 companies have raised just $8 billion via U.S. IPOs thus far in 2022, per Refinitiv, with virtually nothing left on the upcoming calendar.
Proceeds are down a whopping 95% from last year, and at least 50% lower than any of the past 31 years.
The U.S. IPO number is down 88% from 2021 and the smallest since 2009.
The global picture is a bit stronger, with proceeds at their lowest mark since 2016. Same goes for global VC-backed IPOs, per PitchBook, while global PE-backed IPOs are at a decade-long low.
What happened: Volatility mixed with cowardice. Plus, a glut of growth-profile companies that went public in the past couple of years with all-time low share prices. If you were an institutional investor that hadn't yet lost your appetite, there were plenty of non-IPO opportunities.
Look ahead: Eh, maybe you shouldn't. There's just nothing coming around the corner.
IPO experts say the real action is more likely in the back half of 2023. Particularly after some private tech companies have already taken their valuation medicine via down rounds of heavily-structured financings.
The BFD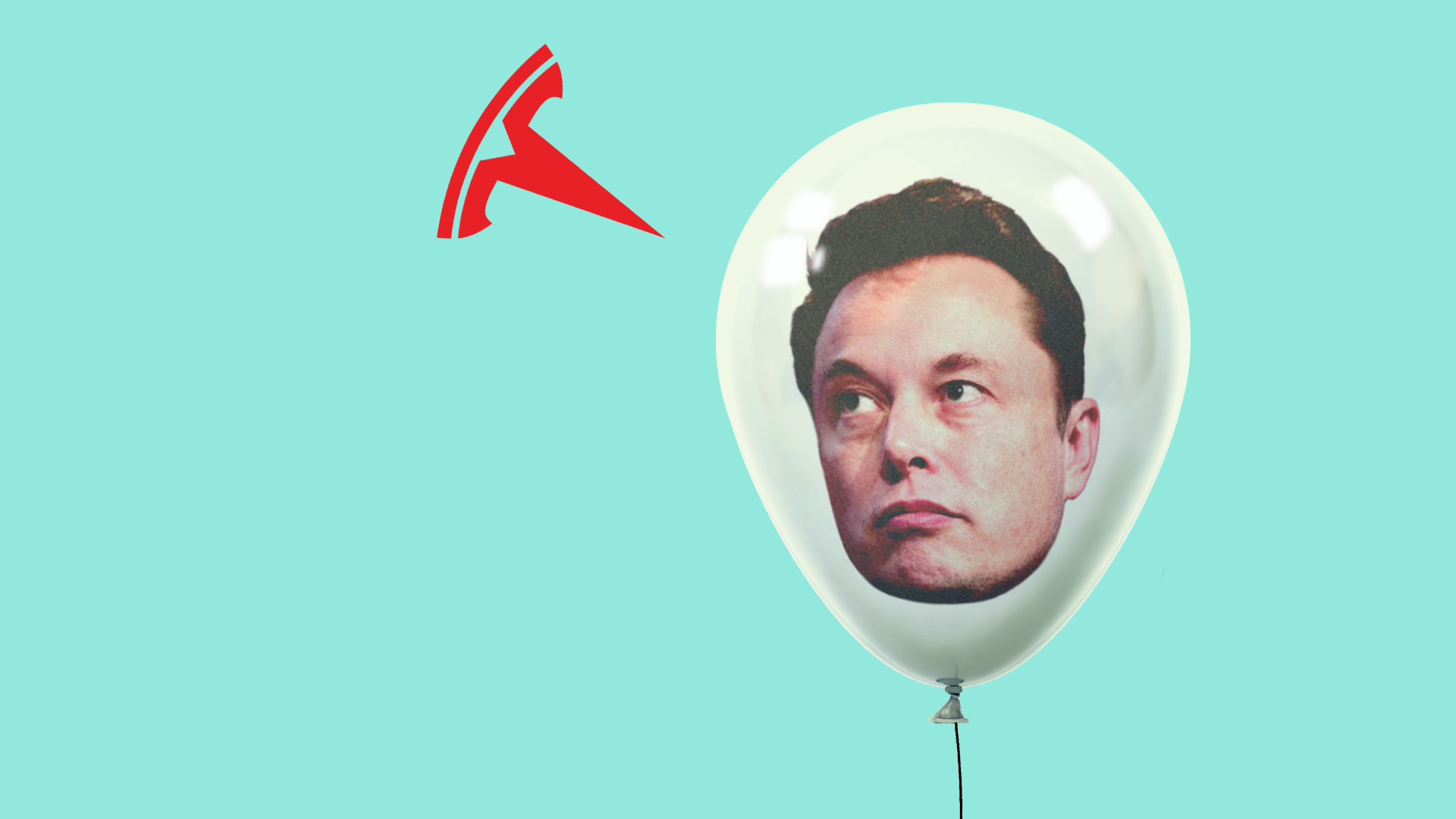 Elon Musk disclosed that he recently sold another 22 million shares of Tesla (Nasdaq: TSLA), valued at around $3.58 billion.
Why it's the BFD: This is the second time Musk has sold a large chunk of Tesla stock since closing his Twitter takeover, despite repeatedly saying earlier in the year that he was done divesting. Tesla stock sank in the aftermarket on the news, although it rebounded in early Thursday trading, thus intensifying investor calls for a buyback.
By the numbers: Musk now has sold around $22 billion worth of Tesla stock in 2022. The company's share price yesterday closed down 61% year-to-date, significantly lower than broader auto industry or Nasdaq declines.
The bottom line: Twitter is costing Musk much more than $44 billion.
Venture Capital Deals
⚡ Group14 Technologies, a Woodinville, Wash.-based developer of battery anode technology that uses silicon instead of graphite, raised $214m in new Series C funding at a valuation north of $3b from Microsoft's Climate Innovation Fund, Lightrock Climate Impact Fund, Moore Strategic Ventures, Oman Investment Authority and Molicel. https://axios.link/3HxTqgJ
• Mews, a Prague-based hotel management platform, raised $185m in Series C funding at an $865m post-money valuation. Kinnevik and Goldman Sachs co-led, and were joined by Revaia, Derive Ventures, Orbit Capital and insiders Battery Ventures, Notion Capital, Salesforce Ventures, Thayer Ventures and henQ. https://axios.link/3Wm0XU4
• MasterControl, a Salt Lake City-based provider of life sciences manufacturing software, raised $150m in Series A funding led by Sixth Street Growth. The company previously had been bootstrapped, and has an annual revenue run rate of around $125m. www.mastercontrol.com
• Synchron, a New York-based developer of an endovascular brain-computer interface, raised $75m in Series C funding. Arch Venture Partners led, and was joined by Gates Frontier, Bezos Expeditions, Reliance Digital Health Limited, Greenoaks, Alumni Ventures, Moore Strategic Ventures, Project X and insiders Khosla Ventures, NeuroTechnology Investors, METIS, Forepont Capital Partners, ID8 Investments, Shanda Group and University of Melbourne. www.synchron.com
• NotCo, a Chilean developer of plant-based foods, raised $70m in Series D1 funding at a $1.5b valuation. Princeville Capital led, and was joined by Bezos Expeditions, Tiger Global and L Catterton. https://axios.link/3FNT4Bb
• SafeAI, a Santa Clara, Calif.-based developer of autonomous heavy equipment, raised $38m in Series B funding from Builders VC, McKinley Management, George Kaiser Family Foundation, Energy Innovation Capital and Moog Inc. www.safeai.ai
• Sweep, a no-code config tool for Salesforce software, raised $28m from insiders Bessemer Venture Partners and Insight Partners. https://axios.link/3W078NP
• Poppi, a Dallas-based prebiotic soda brand, raised $25m led by CAVU Consumer Partners. https://axios.link/3YoCHT0
⚡5B Holdings, an Australian solar energy deployment startup, raised A$20m from BP Ventures. https://axios.link/3W0gd99
• Basecamp Research, a London-based provider of protein products, raised $20m in Series A funding. Systemiq Ventures led, and was joined by Valo, Blue Horizon, True Ventures and Hummingbird Ventures. www.basecamp-research.com
• Plooto, a Toronto-based payments automation startup, raised $20m in Series B funding. Centana Growth Partners led, and was joined by insiders Fintop Capital and Luge Capital. https://axios.link/3Bza6k8
🚑 Cabinet Health, a Washington, D.C.-based seller of OTC medicines and reusable packaging, raised $17m in equity and debt funding (around a 50/50 split) led by Global Impact Fund, per Axios Pro. https://axios.link/3iZqGTD
• LexCheck, a New York-based contract analysis platform, raised $17m in Series A funding led by Mayfield. https://axios.link/3hlzSl3
• Shabodi, a Toronto-based 5G application enabler, raised US$10.3m in Series A funding. CEAS Investments and SineWave Ventures co-led, and were joined by Blumberg Capital,Counterview Capital, 5G Open Innovation Lab, Green Egg ventures, Maccabee Ventures and Supernode Ventures. www.shabodi.com
• Zipline.io, an Australian developer of compliance and visitor management software for health facilities, raised A$10m from EVP, King River Capital and Second Quarter Ventures. https://axios.link/3W25onc
• Guidewheel, an SF-based manufacturing ops startup, raised $9m in Series A-1 funding led by Breakthrough Energy Ventures. https://axios.link/3BzReBo
⚡Luminescent Power, an Israeli developer of sustainable heat engines, raised $7m in seed funding led by Grove Ventures, per Axios Pro. https://axios.link/3V11SYI
• CtrlStack, an SF-based dev-ops observability platform, raised $5.2m in seed funding. Sequoia Capital and Engineering Capital co-led, and were joined Kearny Jackson, Webb Investment Network and Lightspeed Venture Partners. www.ctrlstack.com
• Infinity AI, a Los Altos, Calif.-based platform for generating automated synthetic training data, raised $5m in seed funding led by Matrix Partners. www.infinity.ai
⚡ SmartHelio, a Swiss provider of predictive maintenance solutions for solar panels, raised $5m from YC, ACE & Co., Serpentine VC and Collab Fund. https://axios.link/3PpLGzg
• Frontrunner, a New York-based decentralized sports prediction market, raised $4.75m led by Susquehanna Private Equity Investments. https://axios.link/3UZoZmG
• Bling, a Berlin-based fintech focused on kids, secured €3.5m. Peak and La Famiglia co-led, and were joined by IBB Invest, Angel Invest and Prediction Capital. https://axios.link/3Ppl2X8
• Common Fate, an Australian cloud security and permissions management platform, raised US$3.1m in seed funding. Work-Bench led, and was joined by Haystack Ventures and Essence VC. www.commonfate.io
• Akulaku, an Indonesian online lender backed by Ant Group, is in talks to raise $200m from Mitsubishi UFJ Financial Group, per Bloomberg. https://axios.link/3V13BgG
Private Equity Deals
• Alterna Equity Partners acquired Bulk Express, a Miami-based long-haul transportation and logistics services company. www.bulkexpress.com
• Bansk Group agreed to buy Red's All Natural, a Franklin, Tenn.-based brand of frozen burritos and breakfast sandwiches. www.redallnatural.com
🚑 Care Fertility, a British portfolio company of Nordic Capital, acquired Reach Fertility (Boca Raton, Fla.) and IVF-Life (Spain). www.carefertility.com
🚑 The Care Team, a Farmington, Mich.-based portfolio company of Revelstoke Capital Partners, acquired 1st Care, a Carmel, Ind.-based regional home health and hospice provider. www.tctcares.com
• Coral Tree Partners acquired AMI Entertainment Network, a Grand Rapids, Mich.-based digital jukebox business, from The Gores Group. https://axios.link/3hwYpU5
• DEPT, a Dutch digital marketing firm owned by Carlyle, will pay between $50m and $60m to buy smaller U.S. peer Melon. https://axios.link/3uOsod9
• Platinum Equity agreed to acquire HarbisonWalker, a Pittsburgh-based provider of refractory products and services, from Balmoral Funds (which bought the company just nine months ago). https://axios.link/3FUrFNU
• TPG agreed to buy the housing finance unit of India's Poonwalla Fincorp for around $473m. https://axios.link/3hs6Sb6
SPAC Stuff
• DarkPulse (OTX: DPLS), a Houston-based developer of smart cities tech, agreed to be acquired by Global System Dynamics (Nasdaq: GSD) at an implied $223m equity value. https://axios.link/3FVsO8b
Liquidity Events
• BC Partners is seeking to sell a minority stake in Navex Global, a Lake Oswego, Ore.-based provider of risk management software that could be valued north of $3b, per Reuters. https://axios.link/3HG2BvG
🚑 Blackstone is considering a sale process for buy Ayumi Pharma, a Japanese maker of anti-rheumatism drugs, that it bought for around $1b in 2019, per Bloomberg. https://axios.link/3Wmt8lw
• Motorola Solutions (NYSE: MSI) acquired Rave Mobile Safety, a Framingham, Mass.-based provider of mass notification and incident management solutions, from TCV. https://axios.link/3Wlr11h
More M&A
• Bitfo, a Dallas-based crypto information platform formed by the founders of JM Bullion (sold to A-Mark), has acquired crypto newsletter Milk Road, Axios has learned.
Milk Road claims around 250k subscribers and a couple million dollars in revenue.
Milk Road co-founder Shaan Puri, who was a senior Twitch exec after the company bought Bebo (where Puri was CEO), will step back from day-to-day at Milk but join the JM Bullion board of directors.
• The Arena Group (NYSE: AREN) agreed to buy digital assets of Men's Journal and of Adventure Sports Network from Accelerate360 for $28.5 million. https://axios.link/3FtlkYr
• Babylist, an Oakland, Calif.-based baby registry valued at around $400m by VCs, acquired Severna Park, Md.-based medical equipment supplier SourceMD, per Axios Pro. https://axios.link/3W8tkoy
• Mondi (LSE: MNDI), a British paper and packaging company, agreed to sell three of its Russian units to Moscow-based Gotek Group for around $25m. https://axios.link/3FvZqUr
• MTN Group (JSE: MTN), a South Africa-based mobile carrier, is seeking to sell some of its West Africa operations, per Bloomberg. https://axios.link/3FscM44
• Sears Hometown Stores, a brand offshoot that sells home appliances, filed for Chapter 11 bankruptcy protection. https://axios.link/3VQbpTP
⚡ Williams Companies (NYSE: WMB) agreed to buy MountainWest Pipelines from Southwest Gas Holdings (NYSE: SWX) for $1.5b (including debt). Southwest Gas also said it would spin off utility infrastructure services unit Centuri into an independent company. https://axios.link/3BD4QMj
Fundraising
• Genstar Capital Partners is raising its 11th flagship fund, per SEC filings. www.gencap.com
• Ventures Platform, a pan-African VC firm, raised $46m for its debut fund. https://axios.link/3j8JEqX
• WestView Capital Partners of Boston is raising its fifth flagship fund, per an SEC filing. www.wvcapital.com
It's Personnel
• Patrick Connell joined S2 Capital as head of IR and capital formation. He previously was a managing director and head of capital raising at L&L Holding Co. www.s2cp.com
• Olympus Partners promoted Dave Cardenas to managing partner, Griffin Barstis and Matt Boyd to partners and Sam Greenberg to principal. www.olympuspartners.com
Final Numbers
✅ Thanks for reading Axios Pro Rata, and to copy editors Mickey Meece and Bryan McBournie! Please ask your friends, colleagues and Tesla analysts to sign up.