Axios Pro Rata
May 21, 2021
🎧 Axios Re:Cap speaks with Peloton instructor Emma Lovewell about why she lobbied Congress to pass the anti-Asian hate crimes bill that President Biden signed into law yesterday. Take a listen.
📱 Axios Local expands to Northwest Arkansas, with a daily newsletter launching on Monday. Sign up here.
Top of the Morning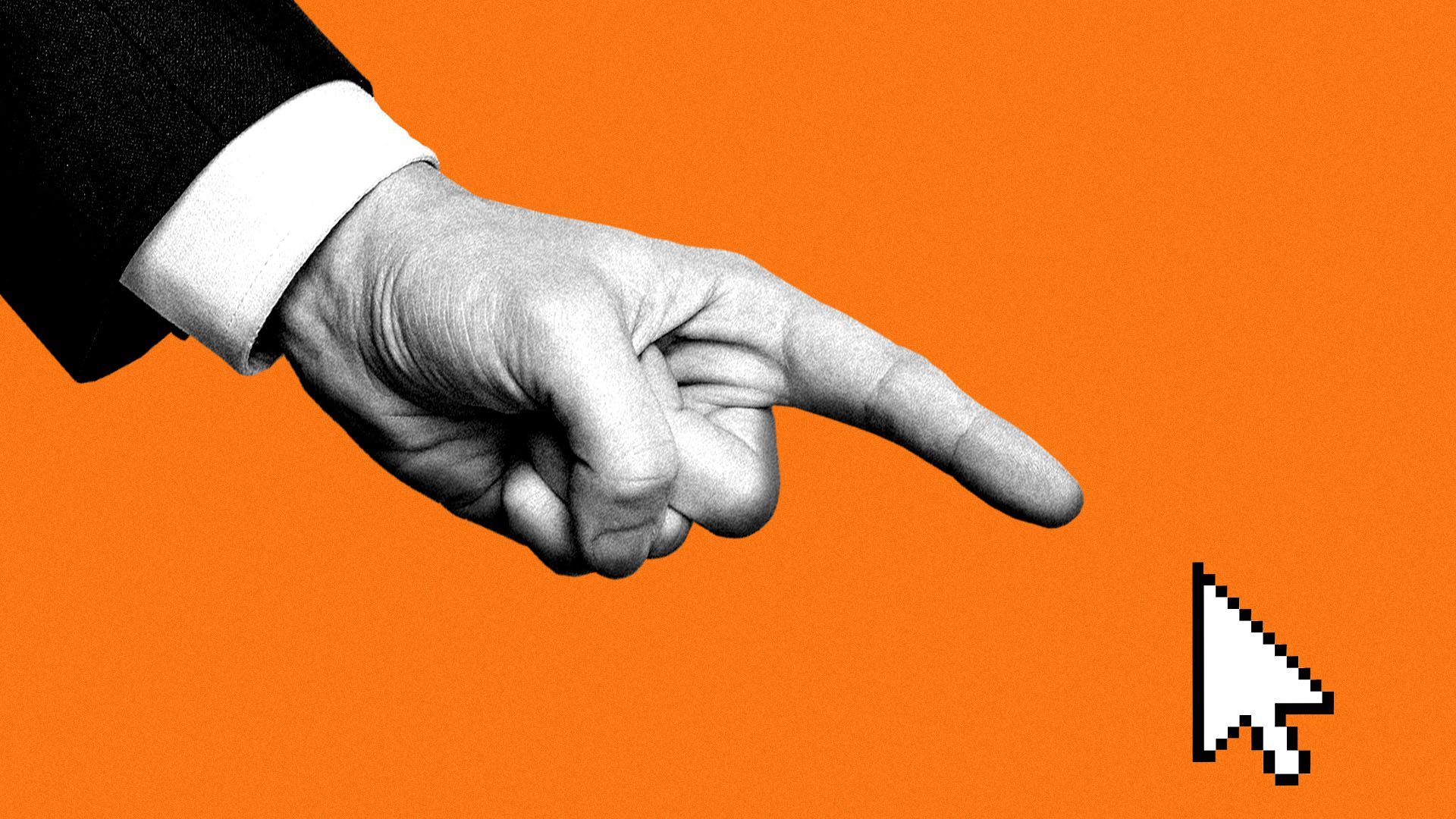 Venture capitalists are used to being praised by elected officials, who view early-stage investment as a job creation engine. But a bipartisan schism is emerging over the VC model itself, and its reliance on acquisitions.
Driving the news: Two senators who don't agree on very much, Amy Klobuchar (D-Minn.) and Josh Hawley (R-Mo.), each have proposed antitrust bills that would make it more difficult for large companies to make acquisitions.
Jeff Farrah, general council for the National Venture Capital Association, penned his group's opposition to both bills in TechCrunch earlier this week, warning of unintended consequences.
Sources close to both senators tell me that Farrah is wrong about the "unintended" part.
Hawley's proposal is a bright-line ban on all acquisitions by companies with at least $100 billion in market cap.
Farrah points out that this would stop not just Facebook and Amazon, but also non-tech companies like John Deere, Starbucks and Thermo Fisher Scientific. But Hawley, I'm told, is absolutely fine with that. Yes, he focuses most of his public fire on Big Tech, but he has similar concerns about monopolistic activity in other sectors.
Klobuchar's bill is more nuanced and, given the politics of the moment, much more likely to become law. It basically would flip the burden of proof from the U.S. government to the companies, in many situations where the acquirer has a market cap of at least $100 billion. In other words, such deals would be de facto blocked until they aren't.
NVCA's Farrah argues that this bill, while more lenient than Hawley's, creates burdensome uncertainties for startups and their investors. Klobuchar was on a plane an unavailable for comment last night, but the sense I get is that her response would boil down to: Suck it up.
In both cases, venture capitalists are arguing that restricting mergers will restrict entrepreneurship, because so many startups are formed with the expectation of someday getting acquired. Sure, most would prefer to become giant successes that can go public, but even the most idealistic founder knows the odds.
Farrah acknowledged to me that some VC portfolio companies are competitively harmed by big businesses, and isn't taking a position on other antitrust proposals that could include breaking up certain companies or restricting their market activities. His group's opposition is specific to acquisitions.
In both cases, the political response is that the "build it to sell it" model is good for venture capitalists and founders, but not necessarily for the U.S. economy at large. Particularly if it further strengthens giant incumbents.
As one Capitol Hill source puts it: "If the big company really wants the technology, they could license it or try to develop it themselves."
The bottom line: Most VC-backed acquisitions would be untouched by either bill, because most startups are acquired by companies with market caps south of $100 billion. But such acquisition limits could certainly put downward pressure on all acquisition pricing, because there isn't an 800-pound gorilla lurking, and create new tensions between two groups of American power brokers that used to be the best of friends.
The BFD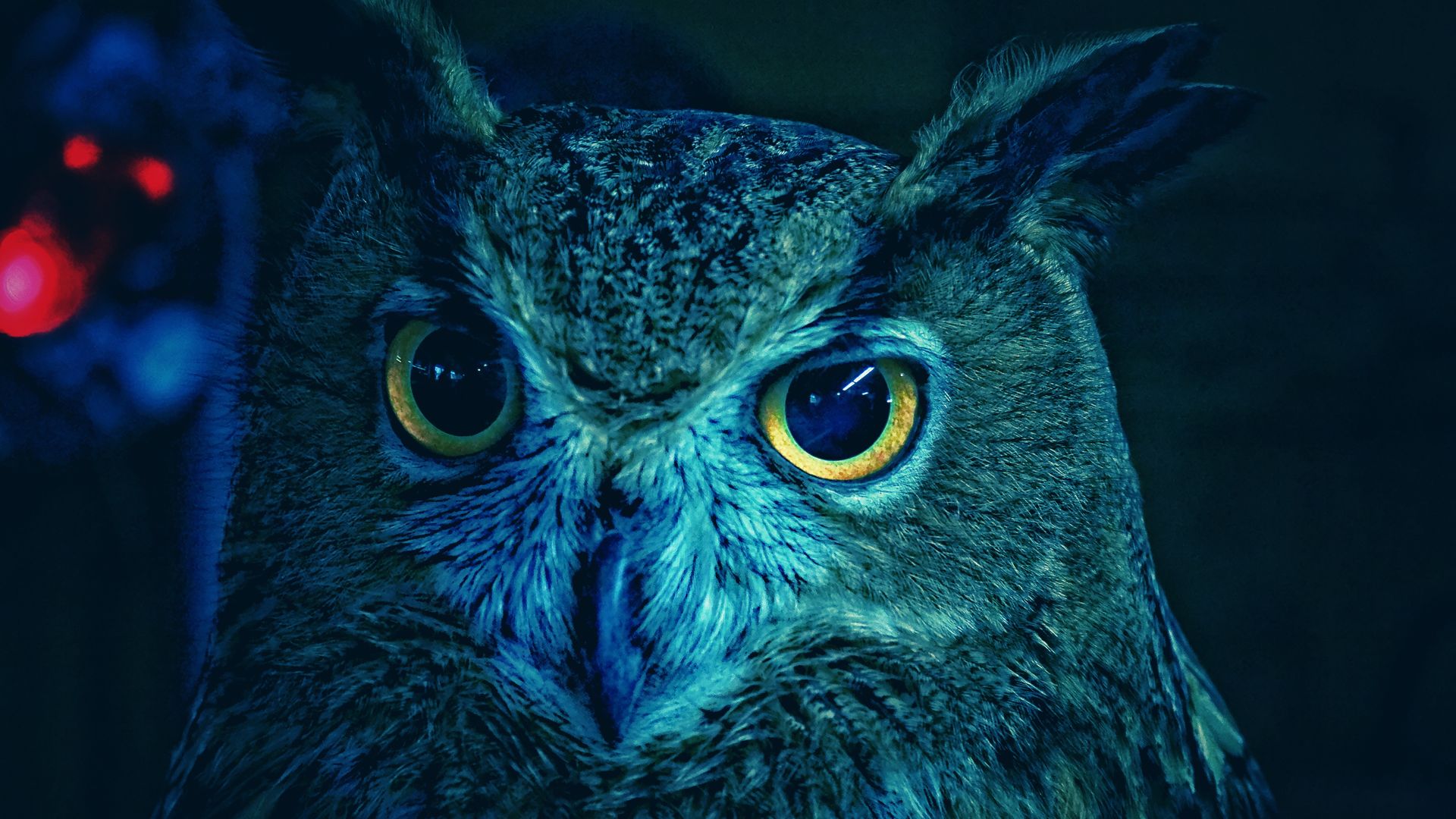 Dyal Capital Partners, a firm created by Neuberger Berman to buy passive stakes in alternative asset managers, and direct lender Owl Rock Capital Partners completed their merger and subsequent $12.5 billion SPAC deal with Altimar Acquisition. The combined company is now known as Blue Owl (NYSE: OWL).
Why it's the BFD: Not only does this create a major new player in the world of publicly-listed alternative investments, but it's also the end of a five-month legal odyssey during which two of Dyal's portfolio firms sued to block the merger.
The bottom line: "The combined business will offer public investors exposure to both direct lending and the stake-sale business." — Olivia Raimonde, Bloomberg
Venture Capital Deals
• Workrise (fka RigUp), an Austin, Texas-based workforce management platform for skilled trades, raised $300 million in Series E funding. Baillie Gifford led, and was joined by Franklin Templeton and insiders Founders Fund, Bedrock Capital, Andreessen Horowitz, Moore Strategic Ventures, 137 Ventures and Brookfield Growth Partners. http://axios.link/aBr7
• Factory14, a Luxembourg-based Amazon rollup marketplace, raised $200 million in equity and debt funding. DMG Ventures and DN Capital co-led the equity tranche, and were joined by VentureFriends. Victory Park Group provided the debt. http://axios.link/u3O3
• Figure, a San Francisco-based consumer lending platform, raised $200 million at a $3.2 billion post-money valuation co-led by 10T Holdings and Morgan Creek Digital. http://axios.link/lS2a
• Loom, a San Francisco-based workplace video messaging startup, raised $130 million at a $1.5 billion valuation. Andreessen Horowitz led, and was joined by Kleiner Perkins, Sequoia Capital, Coatue Management, General Catalyst and Iconiq Capital. http://axios.link/VKDA
• Pitch, a Berlin-based provider of presentation making and sharing software, raised $85 million in Series B funding. Lakestar and Tiger Global co-led, and were joined by insiders Index Ventures and Thrive Capital. http://axios.link/l9zX
• Heyday, a San Francisco-based platform for acquiring and incubating marketplace-native brands, raised $70 million in Series B funding. General Catalyst led, and was joined by fellow insiders Arbor Ventures and Khosla Ventures. http://axios.link/nr3b
• TaniHub Group, an Indonesian agtech platform that helps farmers find customers, raised $65.5 million in Series B funding. MDI Ventures led, and was joined by Add Ventures, BRI Ventures, Flourish Ventures, Intudo Ventures, Openspace Ventures, Tenaya Capital, UOB Venture Management and Vertex Ventures. http://axios.link/J9VT
• Lithic (fka Privacy.com), a New York-based developer of virtual payment cards, raised $43 million in Series B funding. Bessemer Venture Partners led, and was joined by Index Ventures, Tusk Venture Partners, Rainfall Ventures, Teamworthy Ventures and Walkabout Ventures. http://axios.link/JbNZ
• Esper, a Bellevue, Wash.-based Android device management platform, raised $30 million in Series B funding. Scale Venture Partners led, and was joined by Madrona Venture Group, Root Ventures, Ubiquity Ventures and Haystack. http://axios.link/qNyG
• OneNav, a Palo Alto-based mobile positioning system for devices, raised $21 million in Series B funding. GV led, and was joined by insiders Norwest Venture Partners and GSR Ventures. http://axios.link/xVsk
🚑 Bivacor, a Houston-based developer of magnetic artificial hearts, raised $19 million in Series B funding co-led by Cormorant Asset Management and OneVentures. http://axios.link/j9eN
• Portside, a San Francisco-based aviation business management platform, raised $17 million. Tiger Global led, and was joined by I2BF Global Ventures and SOMA Capital. http://axios.link/UrI8
• Found, a services platform for the self-employed, raised $12.8 million in seed funding led by Sequoia Capital. http://axios.link/N9L4
🚑 Wysa, a Boston-based conversational mental health platform, raised $5.5 million in Series A funding. W Health Ventures led, and was joined by Google Assistant Investment, pi Ventures and Kae Capital. http://axios.link/RjKo
• Spot Meetings, a Chicago-based app for walk-and-talk meetings, raised $5 million in seed funding led by Kleiner Perkins. http://axios.link/bjYU
• Polywork, a professional social networking startup, raised $3.5 million in seed funding led by Caffeinated Capital. http://axios.link/rrdD
• Secai Marche, a Malaysian agtech platform that helps farmers sell products into commercial channels, raised $1.4 million from Rakuten Ventures and Beyond Next Ventures. http://axios.link/qm33
Private Equity Deals
• Ares Management agreed to buy Denver-based real estate management firm Black Creek Group. http://axios.link/bjdk
• H.I.G. Capital bought the plumbing and heating products business of Travis Perkins (LSE: TPK) for around £325 million. www.travisperkinsplc.com
🚑 OMERS Private Equity agreed to buy Gastro Health, a Miami-based gastroenterology physician practice management firm, from Audax Private Equity. PE Hub puts the price tag at around $950 million. http://axios.link/uxNY
• PSG acquired a majority stake in Billwerk, a German provider of subscription management and recurring billing software. www.billwerk.io
• Thoma Bravo invested in PDFTron Systems, a Vancouver-based provider of document tech for software developers. www.pdftron.com
Public Offerings
• FIGS, a Santa Monica, Calif.-based medical scrubs and healthcare apparel brand, set IPO terms to 22.5 million shares at $16–$19. It would have a fully diluted value of $3.4 billion, were it to price in the middle, and plans to list on the NYSE (FIGS). FIGS reports $58 million of profit on $263 million in revenue for 2020, while shareholders include Viking Global, PSERS, Breyer Capital, Thermal and Reform Ventures. http://axios.link/PlNb
• Procore Technologies, a Carpinteria, Calif.-based provider of construction management software, raised $634 million in its IPO. The company priced at $67 per share (above $60–$65 range), for a fully diluted value of $9.6 billion, and will list on the NYSE (PCOR). Procore had raised $640 million from firms like Iconiq (39.5% pre-IPO stake), Bessemer Venture Partners (14.1%), Tiger Global (7.8%) and D1 Capital Partners (5.6%). http://axios.link/UBpF
Liquidity Events
• Cinven agreed to sell Chryso, a French provider of specialty chemicals to the construction market, to Saint-Gobain (Paris: SGO). http://axios.link/FdLM
• Viridor Waste Management, a British portfolio company of KKR, agreed to sell its collections business and certain recycling assets to Biffa (LSE: BIFF) for £126 million. http://axios.link/zKoV
More M&A
🚑 GlaxoSmithKline (LSE: GSK) sold its 32% stake in Innoviva (Nasdaq: INVA), a Burlingame, Calif.-based respiratory drugmaker, back to the company for around $392 million. http://axios.link/6oNz
• Nexi (Milan: NEXI) is in talks to buy a stake in the retail payment business of Greek lender Alpha Bank, per Reuters. http://axios.link/q6hG
Fundraising
• Bain Capital Ventures raised $1.3 billion for its ninth fund. http://axios.link/UdXT
• Rainier Partners, a Seattle-based private equity firm led by ex-Altamont Capital investors Jon Altman and Alex Rolfe, is raising $250 million for its debut fund, per WSJ. http://axios.link/RzdS
• West Street Global Growth Partners, a client fund of Goldman Sachs focused on growth equity, raised more than $3 billion, per WSJ. http://axios.link/A0kP
Final Numbers
Axios' Kate Marino writes: Private debt funds are tracking to top the average $103 billion raised annually in 2017–2019, and exceed any year before that.
✔️ Thanks for reading Axios Pro Rata! Please ask your friends, colleagues and falconers to sign up.