Axios Pro Rata
September 21, 2022
📖 Axios is out with its first book: "Smart Brevity: The Power of Saying More with Less."
It includes chapters on Smart Brevity for email ... meetings ... speeches ... presentations ... social media ... visuals ... and even how Smart Brevity can help you run a better company.
All proceeds go to the Axios Fellowship Program, which helps us hire more journalists from underrepresented backgrounds. Please buy it here (includes links to independent bookstores).
Top of the Morning
Private equity's gender pay gap is shrinking, but remains pronounced at the top levels of larger firms, according to J. Thelander Consulting data shared exclusively with Axios.
Why it matters: Parity is the goal. And please don't bother with emails telling me why it shouldn't be.
Survey says: Jody Thelander tells me that her consultancy has data on more than 1,700 investment firms, including the private equity and venture capital shops within this particular cohort.
Its big finding is that the gender gap grows alongside AUM and job title, in terms of both cash and carry.
By the numbers: Senior associates at both small and large firms are around equal on cash at the 50th percentile, 75th percentile and the max.
Senior managing directors/partners of firms with <$1 billion of AUM see 75% percentile cash of $610,000 for men and $515,000 for women, with equal carry as percentages of total comp. But the max for this cohort of men is $1.9 million in cash with higher carry than women, whose cash maxes out at $950k.
The gap rises for senior managing directors/partners of firms with >$1b in AUM, with a max cash gap of over $1.6 million.
At the top levels for the largest firms, the 75% percentile gap was around $500,000 in cash for 2022 — down from over $800,000 in 2021. The max gap is also lower year-over-year.
Note: No one in this data set is crying poor, as all the numbers crush median household income figures. But if there's this much money to go around, it should go around.
The bottom line: "I do believe at some point the gender gap will disappear because women will keep becoming more integral parts of the private equity and venture capital ecosystems," Thelander says. "There's also increasing transparency on pay, from surveys like ours, which helps to level the playing field."
The BFD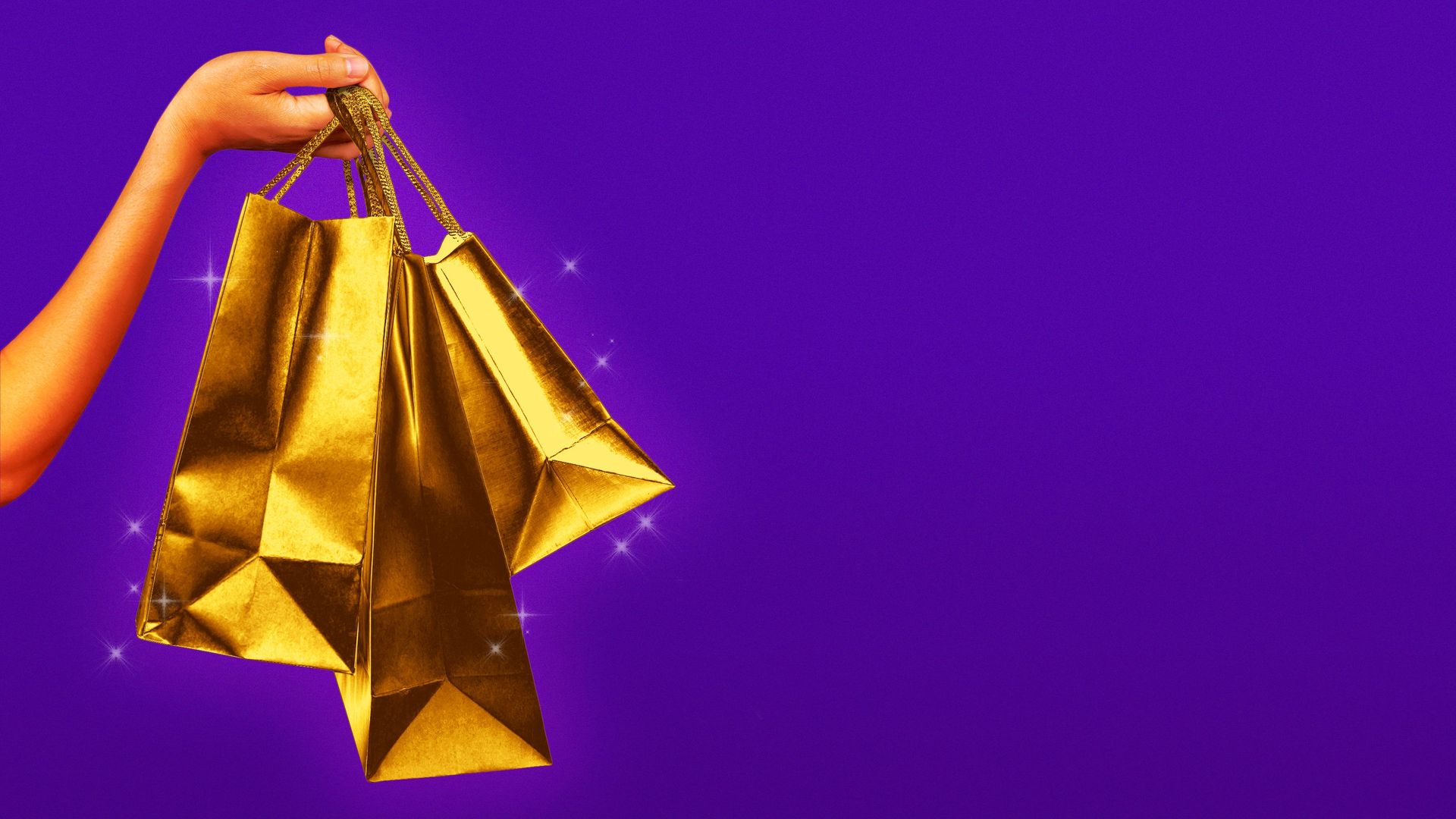 Nordstrom (NYSE: JWN) adopted a poison pill after listed Mexican department store chain Liverpool acquired a 9.9% stake for around $295 million.
Why it's the BFD: Nordstrom is a perpetual M&A bridesmaid, but always ends up remaining single. The founding family tried to take it private it 2017, but failed to secure adequate financing. Then it partnered with Leonard Green for an $8 billion buyout, but again the banks balked. Now, in response to outside interest from a retailer with a 2x+ market cap, it's building a brick wall.
Details: Were anyone to acquire 10% or more of Nordstrom's stock without board approval, the Seattle-based retailer could issue new shares at a 50% discount to existing 10% or more holders (i.e., the Nordstrom family, which holds a 15.9% position).
Other retailers that have adopted poison pills in recent years include Kohl's and Francesca's.
The bottom line: "The Nordstrom family isn't going to give up control without a fight, especially with the company's stock recently hovering near a 52-week low after disappointing Q2 earnings and slashing full-year guidance." — Richard Collings, Axios Pro: Retail Deals
Venture Capital Deals
• Pie Insurance, a Washington, D.C.-based provider workers' comp insurance to small businesses, raised $315m in Series D funding. Centerbridge Partners and Allianz X co-led, and were joined by White Mountains Insurance Group and insiders Gallatin Point Capital, Greycroft and Acrew Capital. https://axios.link/3SnyHOC
• Therabody, a Dallas-based maker of personal massage devices, raised $165m. North Castle Partners led, and was joined by the VC groups formed by Kevin Hart and Aaron Rogers. https://axios.link/3QXe5M5
• DotPe, an Indian offline-to-online commerce platform, raised $58m in Series B funding. Temasek led, and was joined by PayU, InfoEdge Ventures, Mitsubishi and Naya Capital. https://axios.link/3xzBr3p
• Knoetic, a New York-based HR data platform, raised $36m in Series B funding. EQT Ventures led, and was joined by Accel and Menlo Ventures. https://axios.link/3R1ngeo
• Messari, a provider of crypto market intelligence products, raised $35m in Series B funding. Brevan Howard Digital led, and was joined by Morgan Creek Digital, Samsung Next, FTX Ventures and insiders Point72 Ventures, Kraken Ventures, Uncork Capital, Underscore VC, Galaxy and Coinbase Ventures. https://axios.link/3DIpyfI
• Monese, a London-based digital banking and remittance startup, raised $35m from HSBC. https://axios.link/3LsITmM
• Ledgy, a Zurich-based cap table management software provider, raised $22m in Series B funding. NEA led, and was joined by Sequoia Capital, Speedinvest, btov and Visionaries Club. https://axios.link/3SeoynG
• Gigs, a German "Stripe for phone plans," raised $20m in Series A funding led by Gradient Ventures. https://axios.link/3dwrq0h
• Noble, an Israeli fintech that helps companies extend lines of credit to costomers, raised $15m in Series A funding. Insight Partners led, and was joined by Cross River Digital Ventures, Plug & Play Ventures, YC, Flexport Fund, TLV Partners, Operator Partners, Verissimo Ventures, Interplay Ventures and the George Kaiser Family Foundation. https://axios.link/3SjM2rd
• Higlobe, a Palo Alto, Calif.-based solution for international payment transfers, raised $14m led by Battery Ventures. www.higlobe.com
• Classiq, an Israeli quantum computing software startup, raised $13m in new Series B finding from Awz Ventures (round total now $49m). www.classiq.io
• Benivo, a London-based employee mobility management platform, raised $12m led by Updata Partners. www.benivo.com
♟️ Immortal Game, a web3 chess platform and marketplace, raised $12m in Series A funding. TCG led, and was joined by Cassius, Greenfield One, Sparkle Ventures, 35Ventures, Blockwall, Kraken Ventures and Spice Capital. https://axios.link/3BVh5EC
• JITX, a platform that helps coding platform for electronics design, raised $12m in Series A funding. Sequoia Capital led, and was joined by YC, Funders Club and Liquid 2 Ventures. www.jitx.com
• Fondue CashBack, a Shopify app focused on cashback, raised $10.5m in seed funding co-led by Quiet Capital and Hanaco Ventures. https://axios.link/3QUQBXX
• Alitheon, a Mountain View, Calif.-based optical AI startup, raised $10m in Series A funding led by BMW I Ventures. www.alitheon.com
• Murf AI, a Salt Lake City-based synthetic speech technology startup, raised $10m in Series A funding. Matrix Partners led, and was joined by insider Elevation Partners. https://axios.link/3qVhPDl
• Jacobi, an Australian multi-asset portfolio design platform, raised US$10m in Series A funding. Queensland Investment Corp. led, and was joined by Illuminate Venture Partners, 8VC and Western Technology Investment. www.jacobistrategies.com
🚑 Lyfegen, a Swiss drug contracting software startup, raised $8m in Series A funding, as first reported by Axios Pro. aMoon led, and was joined by Apex Ventures.
• Random Games, a Boulder, Colo.-based science fiction-focused gaming studio, raised $7.6m in seed funding co-led by Resolute Ventures and Asymmetric. www.random.games
• RKVST, a Santa Clara, Calif.-based transparency and trust platform for digital supply chain ops, raised $7.5m in Series A funding from Ridgeline Partners, Acadia Woods, Cyber Mentor Fund and Long Run Capital. www.rkvst.com
• Dame Products, a maker of vibrators and other sexual wellness products, raised $7m in Series A funding. Amboy Street Ventures led, and was joined by Listen Ventures, Flybridge, Echo and Forest Road Co. https://axios.link/3BvefVr
• Spot, a Seattle-based metaverse communications platform, raised $5.5m in seed funding. Freestyle led, and was joined by Liquid 2 Ventures, Community Access Fund and Founder's Co-Op. www.spotvirtual.com
• Julaya, an Ivory Coast-based B2B payments startup, raised $5m. Speedinvest led, and was joined by EQ2 Ventures, Kibo Ventures, angel syndicates Unpopular Ventures and Jedar Capital, Orange Ventures, Saviu and 50 Partners. https://axios.link/3xJSCiX
• Block Party, a startup fighting online harassment, raised $4.8m in seed funding. Stellation Capital led, and was joined by Impellent Ventures, Fuel Capital, Goodwater Capital and Hyphen Capital. https://axios.link/3R17kJa
• Neem, a Pakistani embedded finance startup, raised $2.5m in seed funding led by SparkLabs Financial. www.neem.io
• Kaiko Systems, a German startup focused on digitizing commercial vessel operations, raised €2m in seed funding from the parent company of Columbia Shipmanagement, Vineta Ventures, A round Capital and Flagship Founders. https://axios.link/3LurwC6
🌎 RenewCO2, a Cranford, N.J.-based carbon conversion startup, raised $2m led by Energy Transition Ventures. www.renewco2.com
Private Equity Deals
• Acrisure, a Caledonia, Mich.-based insurance brokerage valued at $23b, acquired B2Z Insurance, a Schaumberg, Ill.-based small business insurer. Acrisure backers include ADIA, Guggenheim Investments and Oak Hill Advisors. www.acrisure.com
• Advent International acquired a 60% stake in Chinese healthy food and bakery chain Wagas. https://axios.link/3BZctgs
⚽ Ares Management, which just raised a sports-focused fund, is in talks to finance John Textor's (ex-fuboTV) bid for French Ligue 1 club Olympique Lyonnais, per Bloomberg. https://axios.link/3BB31P2
⚡ Crossbridge Energy Partners is the frontrunner to buy a Sicilian oil refinery owned by Russia's Lukoil, per the FT. https://axios.link/3r0AoG0
• Investindustrial acquired a majority stake in Eataly, a provider of Italian food products and restaurant concepts. No terms were disclosed, but the WSJ reported the deal is for a 52% stake valued at around €200m. www.eataly.net
• Littlejohn & Co. invested in The Hiller Cos., a Mobile, Ala.-based fire and safety services provider. www.hillerfire.com
• Malwareebytes, a Santa Clara, Calif.-based network security company that just laid off 125 employees, raised $100m from Vector Capital. https://axios.link/3LuNLaY
• TGI Sport, a portfolio company of Bruin Capital and Quadrant Private Equity, agreed to buy Brand Brigade, a New York-based ad-tech company focused on virtual advertising and product placement. www.tgi.sport
• Watterson, a Schaumberg, Ill.-based portfolio company of HighView Capital, acquired Armstrong's Restoration, a Malabar, Fla.-based restoration and emergency response provider. www.wattersonefm.com
Public Offerings
🥕 Instacart still intends to go public before year-end, and there's been lots of murmurs about a WSJ report that it "plans to have most of the listing come from the sale of employees' shares."
We got a little curious about whether this means the grocery delivery company might finally be the first "hybrid" issuer, with a primary share sale via traditional IPO methods and a secondary share sale via a direct listing. But, alas, that sounds unlikely (although we won't know for sure until the S-1 drops).
The bottom line: Any large-scale IPO in 2022 is radical. Adding complexity may be a big bridge too far.
SPAC Stuff
• Ben, a Dallas-based provider of liquidity, data, custody and trust services to alt asset holders, agreed to go public at an implied $3.5b valuation via Avalon Acquisition (Nasdaq: AVAC), a financial services SPAC formed by Grail Partners. https://axios.link/3R33u2h
• Clover, a Toronto-based dating app that features live streaming, agreed to go public via FoxWayne Enterprises Acquisition Corp. (Nasdaq: FOXW). https://axios.link/3dxE6Eg
⚡ Dorchester Capital Acquisition, a U.S. onshore oil and gas SPAC, withdrew registration for a $150m IPO. https://axios.link/3xHzAts
Liquidity Events
• Blackstone agreed to sell Butlin's for £300m to one of the families from which it acquired the U.K. resorts group last year. https://axios.link/3R0M3PO
🚑 Carousel Capital has suspended the sale process for Palmetto Infusion Services, a South Carolina-based ambulatory infusion center network operator, per Axios Pro. https://axios.link/3xHSBw5
• Cerberus Capital Management is in talks to sell French air cargo handler Worldwide Flight Services to Singapore's SATS Ltd. for upwards of $3b, per Bloomberg. https://axios.link/3SDqFl9
• Cinven is seeking a buyer for Italian life insurer Eurovita, after the company was told by Italian regulators that it must up its capital reserves by around €250m, per Reuters. https://axios.link/3UsZ9bp
• Genstar Capital is considering a sale process for Prometheus Group, a Raleigh, N.C.-based enterprise asset management software maker that could fetch around $6b, per Bloomberg. https://axios.link/3ShVhZc
🚑 McKesson (NYSE: MCK) agreed to acquire Rx Savings Solutions, an Overland Park, Kan.-based prescription price transparency and benefits insight company, for up to $875m. Sellers include McCarthy Capital. https://axios.link/3BCDaGK
• Oxford Industries (NYSE: OXM) acquired California lifestyle apparel brand Johnny Was for $270m from Endeavour Capital. https://axios.link/3LrsgI4
🚑 Walgreens Boots Alliance (Nasdaq: WBA) agreed to pay $1.37b for the remaining 30% stake in doesn't already hold in Shields Health Solutions, a Stoughton, Mass.-based specialty pharmacy solutions provider, from Welsh, Carson, Anderson & Stowe. https://axios.link/3Lx11fj
More M&A
• Macquarie Group is in advanced talks to pay around $400m for a portfolio of around 1,350 cellular towers from Philippine provider Globe Telecom, per Bloomberg. It would be Globe Telecom's third such sale of 2022. https://axios.link/3UEKElh
🚑 Rocket Pharma (Nasdaq: RCKT) agreed to buy Renovacor (NYSE: RCOR), a Philadelphia-based developer of gene therapy treatments for cardiovascular disease, for $2.60 per share ($53m equity value). Renovacor had gone public last year via SPAC. https://axios.link/3Sjyex1
Fundraising
• TA Associates raised more than $1.1b for its fifth debt fund. www.ta.com
It's Personnel
🌎 David Touhey joined Ara Partners as a managing director in the industrial decarbonization-focused PE firm's portfolio services group. He previously was an EVO at Kent. www.arapartners.com
Final Numbers
✔️ Thanks for reading Axios Pro Rata, and to my copy editors Mickey Meece and Bryan McBournie! Please ask your friends, colleagues and piemakers to sign up.