Axios Pro Rata
December 15, 2021
Welcome to Wednesday — Dan is occupied this morning with some other work, so I'll take you through the news. He'll be back in your inboxes tomorrow!
Top of the Morning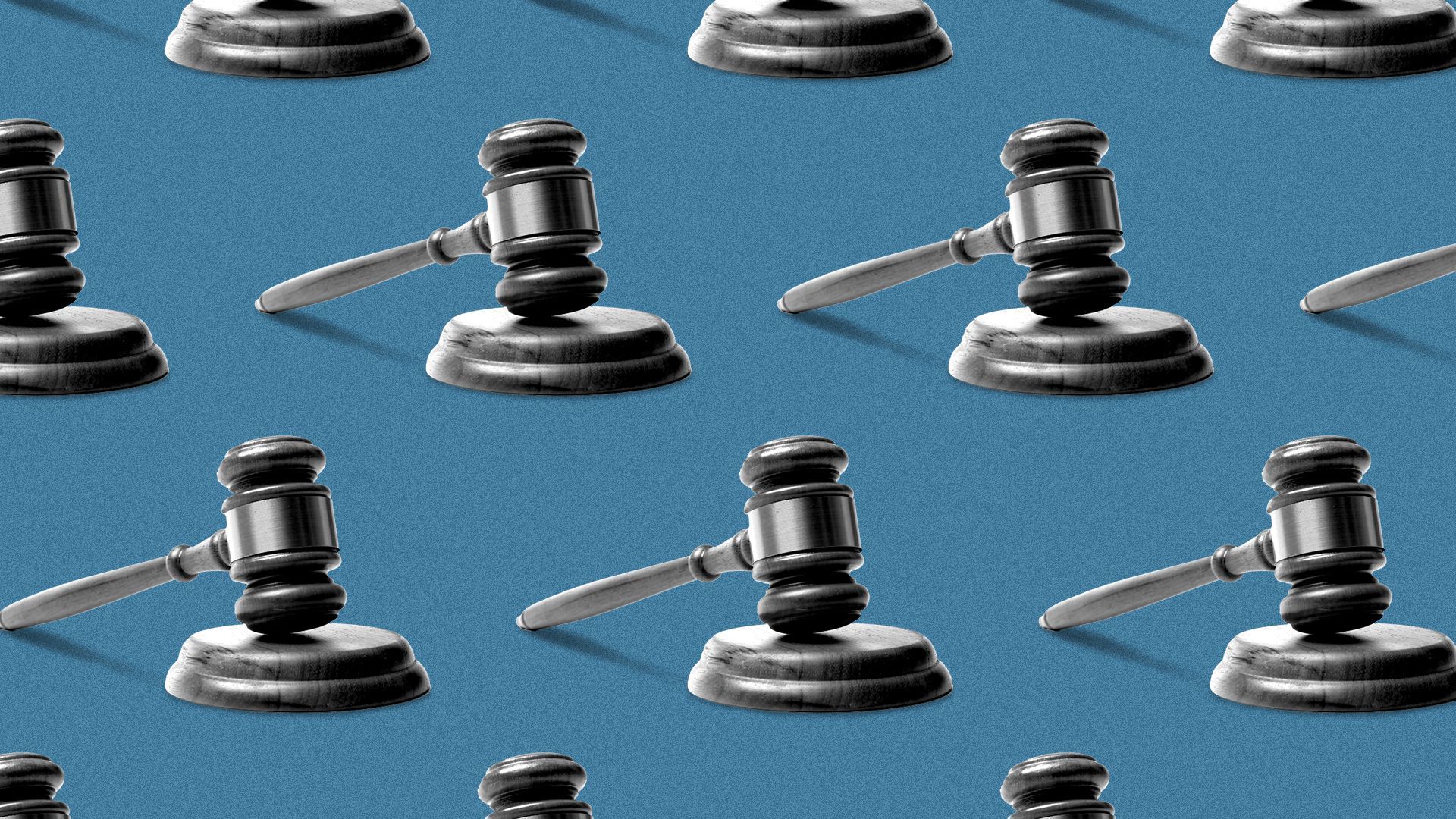 In a hearing later today, the Senate's judiciary committee will attempt to examine the impact of large and dominant companies on "American innovation" — that is, startups — and their ability to acquire smaller ones.
Why it matters: Whether Big Tech is preventing startups from realizing their full potential remains a key debate within the tech industry.
The industry benefits from a thriving competitive market where new companies have a shot a creating fresh products, yet struggles to fully reject big companies' dominance as they are the ultimate expression of winning at the capitalism competition.
Flashback: Sen. Amy Klobuchar (D-Minn.), who chairs the committee, recently introduced the "Platform Competition and Opportunity Act of 2021" along with Sen. Tom Cotton (R-Ark.) as an attempt to curb Big Tech's efforts to remain dominant by acquiring smaller companies.
The bill aims to make M&A much harder for companies with a market cap of $600 billion or more that have at least 50 million U.S.-based monthly active users or at least 100,000 U.S.-based monthly active business users. (It applies to Amazon, Apple, Facebook, Google and Microsoft, while exempting others like Walmart, at least for now.)
Between the lines: As we've written about before, much of startupland is horrified at the idea that being acquired by a larger company could no longer be a viable option for upstarts that don't make it all the way to an IPO.
"If I'm a founder or I'm an investor, and I'm thinking about starting a company in a core market of an incumbent ... what if Plan B (M&A) is not an option? That changes things," Trinity Ventures' Patricia Nakache said last year during a DOJ event in Silicon Valley.
The argument is: Big Tech gobbling up startups isn't a deterrent to entrepreneurship — it s an enabler.
Yes, but: Not everyone agrees, even within the tech industry, and some investors and entrepreneurs do want to see Big Tech's M&A activities limited.
Their argument is that large companies are so big that many startups can never take them on successfully with newer products.
They're also so rich that they can make acquisition offers that startups can't refuse — even if it means they'll have to shut down their businesses.
The bottom line: It's unlikely that startupland will ever see eye-to-eye with Klobuchar on this issue — M&A is too integral to what keeps the ecosystem running.
The BFD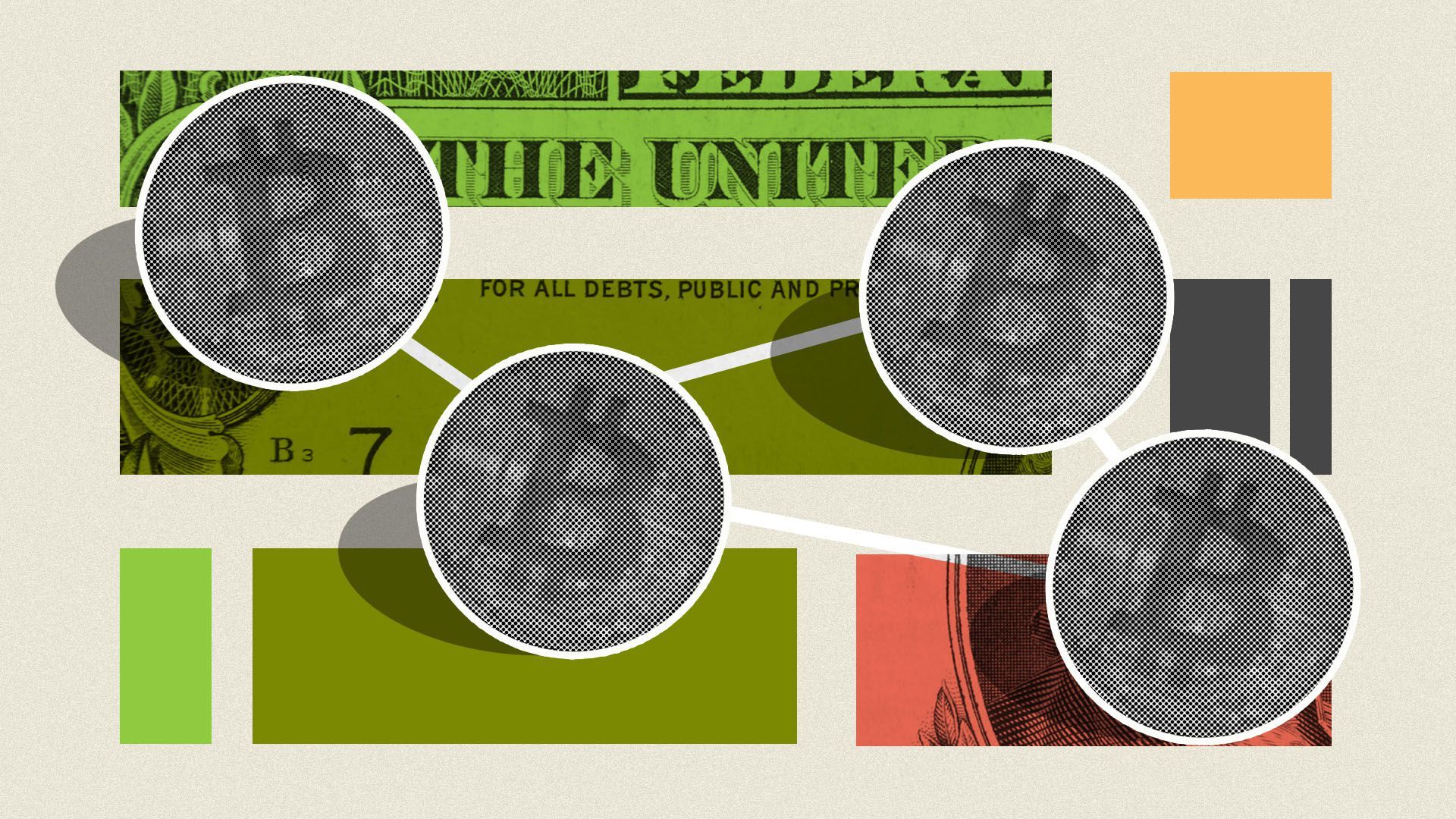 Anchorage Digital, a San Francisco-based company providing digital assets custody and management for institutions, raised $350 million in Series D funding at a $3 billion valuation led by KKR.
Why it's the BFD: As institutions continue to get more and more invested into crypto, companies like Anchorage are becoming critical.
Details: Other investors in the round include Goldman Sachs, Alameda Research, Andreessen Horowitz, Apollo credit funds, funds and accounts managed by BlackRock, Blockchain Capital, Delta Blockchain Fund, Elad Gil, GIC, GoldenTree Asset Management, Innovius Capital, Kraken, Lux Capital, PayPal Ventures, Senator Investment Group, Standard Investments, Thoma Bravo and Wellington Management.
The bottom line: "Anchorage hasn't even spent the funds raised from its Series C round, the firm's co-founder Diogo Mónica told The Block. But it raised the new round to bring larger financial institutions on board for strategic growth." — Yogita Khatri, The Block
Venture Capital Deals
• NYDIG, a New York-based bitcoin company, raised $1 billion at a $7 billion valuation led by WestCap, with Bessemer Venture Partners, FinTech Collective, Affirm, FIS, Fiserv, MassMutual, Morgan Stanley and New York Life also participating. http://axios.link/sjIf
• Sysdig, a San Francisco-based container and cloud security company, raised a $350 million Series G funding round at a valuation of $2.5 billion led by Permira, with Guggenheim Investments, Accel, Bain Capital Ventures, DFJ Growth, Glynn Capital, Goldman Sachs, Insight Partners, Next47, Premji Invest & Associates and Third Point Ventures also participating. www.sysdig.com
• Future Meat, an Israeli cultured meat company, is raising $320 million at a $600 million valuation, with Tyson Foods and ADM participating, per Calcalist. More here.
• Noname Security, a Palo Alto-based API security company, raised $135 million in Series C funding at $1 billion valuation led by Georgian and Lightspeed Venture Partners, with Insight Partners, Cyberstarts, Next47, Forgepoint and The Syndicate Group also participating. www.nonamesecurity.com
• EzCater, a Boston-based corporate meal catering company, raised $100 million in funding at a $1.6 billion valuation from SoftBank Vision Fund 2. http://axios.link/0dkK
🚙 Vay, a German driverless transportation company, raised $95 million in Series B funding from Kinnevik, Coatue Management, Eurazeo, Atomico, La Famiglia, Creandum, Project A, Visionaries Club and Signals Venture Capital. http://axios.link/SL00
• Ermetic, a Palo Alto, Calif.-based cloud infrastructure security company, raised $70 million in Series B funding led by Qumra Capital, with Forgepoint Capital, Accel, Glilot Capital Partners, Norwest Venture Partners and Target Global also participating. www.ermetic.com
• TealBook, a Toronto-based supplier data software company, raised $50 million in Series B funding led by Ten Coves Capital, with BDC Capital, Grand Ventures, Royal Bank of Canada, Reciprocal Ventures, Refinery Ventures, S&P Global, Stand Up Ventures, RTP Global, Workday Ventures and Good Friends also participating. http://axios.link/pG4Z
🚑 Mimi Hearing Technologies, a German hearing technology company, raised $25 million in Series B funding led by MIG Capital in a consortium with a larger Munich-based family office and Salvia, the family office of Helmut Jeggle, along with additional German family offices and existing shareholders. www.mimi.io
• Ramp, a U.K.-based crypto infrastructure company, raised a $52.7 million in Series A funding led by Balderton Capital, with NFX, Galaxy Digital, Seedcamp, Firstminute Capital, Taavet Hinrikus and Francesco Simoneschi also participating. www.ramp.network
• Mesh Payments, a New York-based corporate payment and spend management software company, raised $50 million in Series B funding led by Tiger Global, with Entrée Capital, Falcon Edge Capital, TLV Partners and Meron Capital also participating. http://axios.link/cfi7
🚑 Ophelia, a New York-based opioid treatment startup, raised $50 million in Series B funding led by Tiger Global, with Menlo Ventures, General Catalyst and Refactor Capital also participating. http://axios.link/Y4bi
• Runway, a New York-based video editing startup, raised $35 million in Series B funding led by Coatue with Amplify Partners, Lux Ventures and Compound also participating. www.runwayml.com
• Papaya, a Los Angeles-based mobile bill payment startup, raised $50 million in Series B funding led by Bessemer Venture Partners, with Sequoia Capital, Acrew Capital, 01 Advisors, Mucker Capital, Fika Ventures, F-Prime and Sound Ventures also participating. www.papayapay.com
⛽️ Carbon America, an Arvada, Colo.-based carbon capture and sequestration developer, raised $30 million in Series A funding from Canada Pension Plan Investment Board (CPP Investments), ArcTern Ventures, Energy Impact Partners, the Grantham Environmental Trust's Neglected Climate Opportunities Fund and Golden Properties. www.carbonamerica.com
• Rebag, a New York-based luxury goods reseller, raised $35 million in Series E funding led by Novator, with General Catalyst also participating. www.rebag.com
🚑 Inventia Life Science, an Australia-based 3D cell cultures company, raised $25 million in Series B funding led by Blackbird Ventures. www.inventia.life
• Andie, the New York-based women's apparel company, raised $18.5 million in Series B funding led by Marcy Venture Partners, with City Rock, Gaingles and others also participating. www.andieswim.com
• Air Mail, a New York-based subscription-based digital magazine company, raised a $17 million in Series B funding led by Standard Investments, with TPG Growth and RedBird Capital Partners also participating. http://axios.link/rFFF
• Hippo Harvest, the Half Moon Bay, Calif.-based sustainable agriculture company, raised $11 million in Series A funding led by Congruent Ventures, with Amazon Climate Pledge Fund, Collaborative Fund and Energy Impact Partners also participating. www.hippoharvest.com
• Herald, a Boston-based commercial insurance API company, raised $8 million in seed funding led by Lightspeed Venture Partners, with Underscore and Afore Capital, Garrett Koehn, Rotem Iram, Charley Ma and others also participating. www.heraldapi.com
🚑 Iridia, a San Diego-based DNA-based data storage startup, raised $6 million in follow-on funding led by Prime Movers Lab. www.iridia.com
• Philanthropi, a Philadelphia-based charity software startup, raised $4 million in funding led by Amex Ventures, with Live Oak Ventures and Darco Capital also participating. www.philanthropi.com
• Ark Biotech, a New York-based startup building bioreactors and software for meat cultivation, raised $2.5 million in seed funding led by Primary Ventures. www.ark-biotech.com
• Awesomic, a Stamford, Conn.-based designer marketplace, raised $2 million in funding from Y Combinator, Flyer One Ventures and SID Venture Partners, 10x Value Partners, Pretiosum and several angel investors. www.awesomic.io
Private Equity Deals
• Bertram Capital bought BCI Burke, a Fond du Lac, Wis.-based maker of commercial play equipment, from The Halifax Group. www.bciburke.com
• ADIA bought a minority stake in British insurance broker Ardonagh Group at a $7.5 billion valuation. http://axios.link/u4Th
🚑 Agilitias acquired Prodieco, an Irish maker of blister tooling change parts for the pharma industry. www.prodieco.com
• Blackstone bought a passive minority stake in Providence-based private equity firm Nautic Partners. www.nautic.com
• CONET, a German IT consultant owned by IK Partners, bought rival ISB AG. www.conet.de
• Dwyer Instruments, a Michigan City, Ind.-based portfolio company of Arcline, acquired Universal Flow Monitors, a Hazel Park, Minn.-based maker of flow meters and controls for industrial applications. www.dwyer-inst.com
• Ebanx, a Brazilian portfolio company of Advent International, acquired international money transfer firm Remessa Online for $212 million. http://axios.link/UtiT
• Fortress Investment Group, owned by SoftBank, agreed to buy British pub chain Punch Pubs & Co. http://axios.link/vLB1
• KKR bought Bettcher Industries, a Vermillion, Ohio-based maker of food processing equipment, from MPE Partners. www.bettcher.com
• Nexa Equity bought a majority stake in Leap, a Columbia, Md.-based home contractor sales enablement software. www.leapdigital.com
• Arbor Investments acquired Oregon Freeze Dry, a freeze-dryer of foods and probiotics, from Endeavour Capital. www.ofd.com
• KKR invested £300 million for a stake in British fitness club operator PureGym. http://axios.link/iV0v
• Quadrant Private Equity is in talks to buy Jaybro, an Australian industrial workwear maker with A$60 million in EBITDA, from CPE Capital, per The Australian. www.jaybro.com.au
Public Offerings
• Sotheby's, the auction house owned by Patrick Drahi, is considering an IPO, per Bloomberg. http://axios.link/ZSFO
• Genenta Science, an Italian Phase 1/2 biotech developing stem cell gene therapies for solid tumors, raised $36 million in and IPO. It plans to list on the Nasdaq under the symbol GNTA. Roth Capital acted as sole bookrunner on the deal. http://axios.link/Noe2
• Samsara, an S.F.-based connected sensor company, raised $805 million in its IPO. It priced at the high end of its $20–$23 range, for an $11.5 billion market cap. It will list on the NYSE (IOT) and reports a $102 million net loss on $303 million in revenue for the first nine months of 2021. The company raised $930 million in VC funding, most recently at a $5.6 billion valuation, from firms like Andreessen Horowitz, General Catalyst, Dragoneer, General Atlantic, Warburg Pincus and Tiger Global. http://axios.link/jGtQ
SPAC Stuff
• Econet Global, an African telco, is in talks to go public via Fintech Acquisition Corp. VI (Nasdaq: FTVI), a SPAC led by Betsy Cohen, per Bloomberg. http://axios.link/FwJo
• Near, a Pasadena, Calif.-based data intelligence firm, is in talks to go public via KludeIn I Acquisition Corp. (Nasdaq: INKA) at more than a $1 billion valuation, per Bloomberg. http://axios.link/csMD
• Investcorp Europe Acquisition I, a blank check company formed by Investcorp targeting businesses in Europe, raised $300 million by offering 30 million units at $10.
⛽️ Battery Future Acquisition, a blank check company targeting electrification transition, raised $300 million by offering 30 million units at $10. http://axios.link/chjC
• Apollo Strategic Growth Capital III lowered the proposed deal size for its upcoming IPO on Wednesday. http://axios.link/6lni
🚙 EVe Mobility Acquisition, a blank check company led by entrepreneur Scott Painter and targeting transportation companies, will list on the NYSE today. http://axios.link/46xx
Liquidity Events
• Unisys (NYSE: UIS) bought CompuGain, a Herndon, Va.-based IT consultant, for $87.3 million in cash. www.unisys.com
More M&A
• Entegris (Nasdaq: ENTG) agreed to buy CMC Materials (Nasdaq: CCMP) for around $6.5 billion in cash and stock. http://axios.link/DQde
• CellCarta, backed by Arsenal Capital Partners, acquired Biogazelle, a Belgian genomic testing company. www.services.biogazelle.com
• LogMeIn plans to spin off LastPass, a Boston-based password management company. http://axios.link/jUOO
• Houzz acquired ConX, an Australia-based takeoff and estimation software company. www.conx.co
Fundraising
• BC Partners Credit raised $1.2 billion for its second opportunities fund. www.bcpartners.com
• Bessemer Venture Partners is launching a growth buyouts practice, Axios has learned. It will be led by Rob Arditi, who previously was a general partner with Norwest Venture Partners. http://axios.link/IY4u
• Chapter One has raised $50 million for a Web3-focused venture capital fund. http://axios.link/7aRA
It's Personnel
• Charlie Shreve has joined Shore Capital, a Chicago-based private equity firm, as principal. He was previously at EyeSouth Partners. www.shorecp.com
• Najat Khan has joined General Atlantic, a growth equity firm, as a senior advisor. She is currently chief data science officer and global head of strategy & operations at Janssen Research & Development.
• Norwest Venture Partners has named Parker Barrile and Dror Nahumi co-sector heads of the consumer and enterprise teams, respectively; promoted Stew Campbell and Ran Ding to partners on the growth equity team; and promoted Ryan McDonald to principal on the healthcare team. www.nvp.com
• Kayle Green, Brandon Kelley, and Cole Morgan have joined Stifel Bank & Trust's sponsor finance group from BBVA. www.stifel.com
Final Numbers
🙏 Thanks for reading Axios Pro Rata! Please ask your friends, colleagues and monopolists to sign up.