Axios Pro Rata
January 15, 2019
Top of the Morning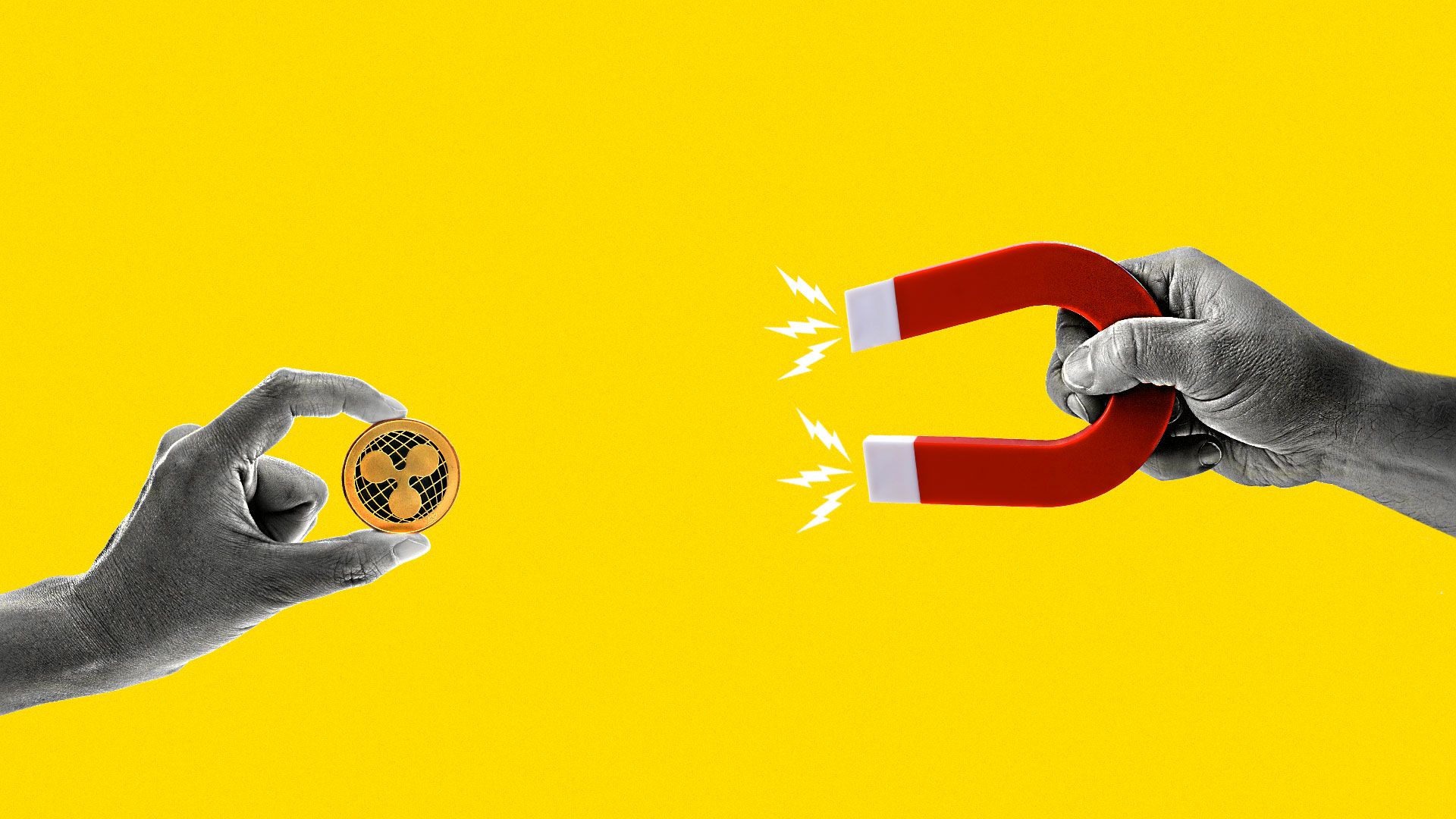 Hostile takeovers of companies aren't cool. You know what's cool? Hostile takeovers of cryptocurrencies.
That's the thinking behind something called Valor, which Axios has learned is in the early stages of attempting a hostile takeover of XRP, a $14 billion cryptocurrency that is majority-controlled by a VC-backed company called Ripple.
If successful, it would mark a major win for proponents of decentralized blockchain, and help Valor achieve its goal of deploying a digital remittance system for developing counties. It also would be a massive loss for Ripple, and possibly launch copycat attacks on other cryptocurrencies.
Before continuing, two very important notes:
We have no idea if Valor will succeed. Not only in its mission, but in even developing the code and raising the capital necessary to try.
We don't know if some of this information has been leaked to us, either directly or indirectly, by short-sellers who are hoping to drive down the price of XRP. We also don't know if those involved with Valor have XRP exposure.
Valor was originally launched in late 2017 by Vishal Harpalani, who previously spent three years working with early Ripple investor Flight Ventures (led by Gil Penchina).
Harpalani's original plan was to raise $160 million via an initial coin offering for a new cryptocurrency that would become a widely-distributed source of stored value in developing countries. It also would partner with mobile wallets and mobile carriers that do business with the underbanked, thus helping Valor achieve network effects (and lower the switching costs from fiat currencies).
But the plan wasn't a hit with investors. Harpalani maintained the basic aims of Valor, but decided the better means would be to effectively execute a hostile takeover of XRP.
How it would work:
Valor wants to raise "tens of millions" of dollars to short XRP, thus driving down the price. This would be done via a debt instrument, not an ICO.
It would then create a "fork," or clone, of XRP's network whereby willing XRP holders (except for Ripple) would receive one Valor token for every XRP token.
Valor would then redistribute extra Valor to its community, and incentivize holders to exchange even more of their now-devalued XRP. Basically, force a capital flight.
Harpalani confirmed to me that Valor is working on a "hostile takeover of a top ten cryptocurrency," but declined to discuss XRP or Ripple. He also confirmed that his advisors include serial entrepreneur Alan Braverman (Yammer, Xoom, etc), although Braverman didn't return a request for comment.
Will it work?
Probably not. Particularly given that Valor is still fundraising and working on its code, which means Ripple still has several months to develop the crypto equivalent of a poison pill. Plus, even if Ripple can't apply defenses, there are still tons of challenges – not the least of which is convincing enough large XRP holders to make the switch.
But it's an interesting thought experiment, and the first known attempt at something that an entrepreneur named Chris Herd first mused about last spring on Medium.
Bottom line: There is a growing crypto battle between decentralization purists and a newer generation that doesn't mind the presence of central companies like Ripple (or, coming soon, Facebook). Valor, even if it never gets off the ground, is a sign of the skirmishes to come.
The BFD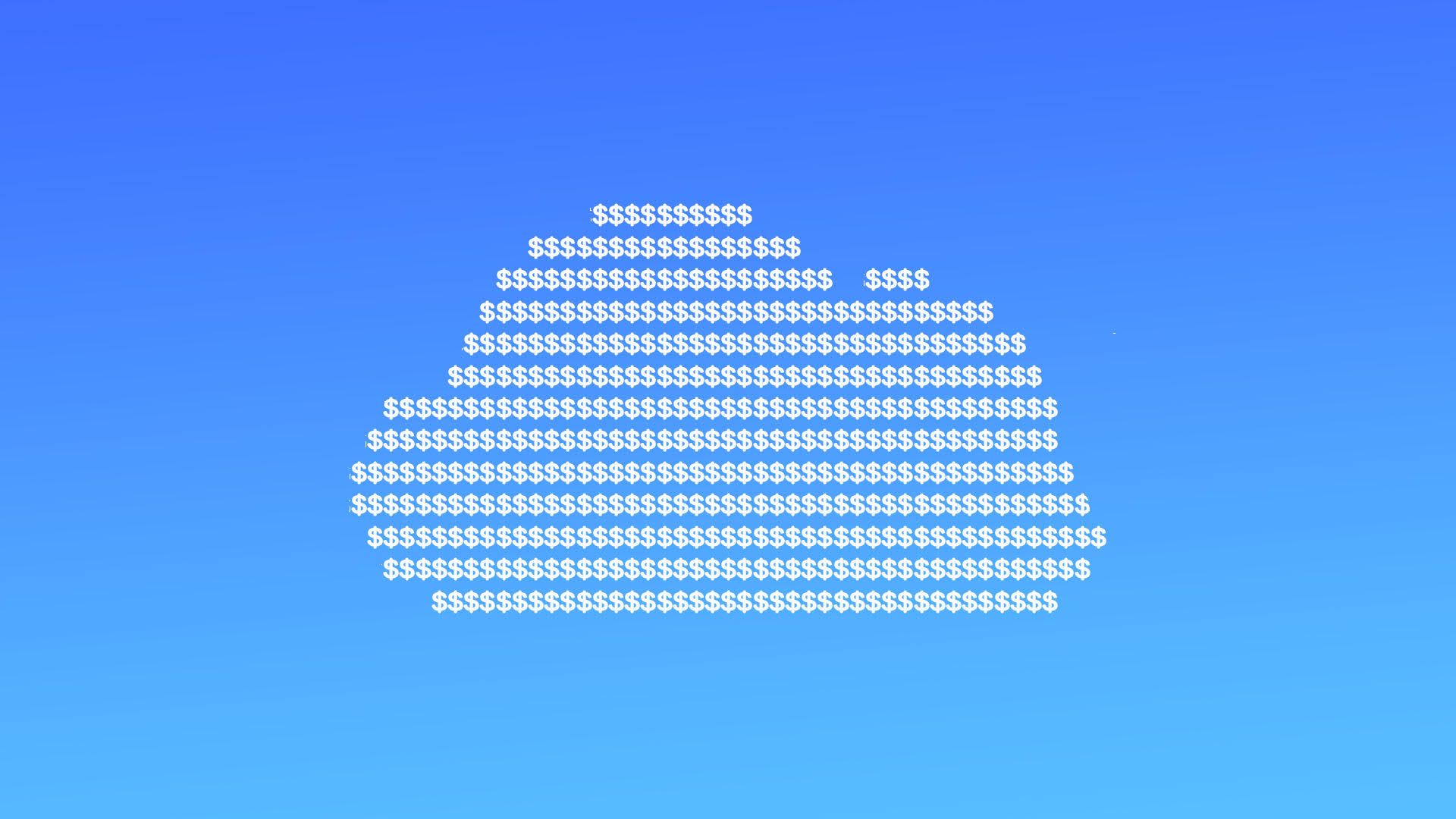 Rubrik, a Palo Alto, Calif.-based cloud data management company, raised $261 million in Series E funding at a $3.3 billion valuation. Bain Capital Ventures led, and was joined by return backers Lightspeed Venture Partners, Greylock, Khosla Ventures and IVP.
Why it's the BFD: Because the converged secondary storage company is viewed as a likely 2019 IPO candidate, having added a chief financial officer, chief legal officer and chief people officer last year.
Bottom line: "Companies pay Rubrik for a service that for years was one of the core, if not most innovative areas of data management: backup and recovery. Rubrik's twist was to connect a company's on-premise servers... to the cloud, allowing a company to move the data back and forth based on its use and the company's security and compliance needs. Rubrik then offered software that could keep track of that data, meaning that apps or services running on top of it would access the backup data, before left largely untouched unless needed in an emergency, to run those apps faster." — Alex Konrad, Forbes
Venture Capital Deals
• Katerra, the construction-tech company led by former Flex CEO Michael Marks, is raising $700 million in new funding that would be led by existing backer SoftBank Vision Fund, per The Information. Marks was among those who went ahead with his planned appearance last year at Saudi Arabia's Future Investment Initiative conference.
• Singapore Life, a digital insurer, raised $33 million in Series B funding from Aflac and Aberdeen Standard Investments. http://axios.link/ii5g
• Quinyx, a London-based provider of workforce management software, raised $25 million from return backers Alfvén & Didrikson, Battery Ventures and Zobito. http://axios.link/bS0m
• BenchPrep, a Chicago-based learning platform for education and training organizations, raised $20 million in Series C funding co-led by Jump Capital and Owl Ventures. www.benchprep.com
• Contabilizei, a Brazilian tax filing and accounting startup, raised $20 million led by Point 72 Ventures. http://axios.link/HztU
• Chronicled, a San Francisco-based developer of "blockchain-powered" enterprise supply chain solutions, raised $16 million in Series A funding. Mandra Capital led, and was joined by Streamlined Ventures and The Perkins Fund. www.chronicled.com
• Currency.com, a Belarus-based trading platform for tokenized securities, raised $8 million in Series A funding from Larnabel Ventures and VP Capital. http://axios.link/G6Xx
• Authenteq, a blockchain identity verification startup with offices in Iceland and Germany, raised $5 million in Series A funding co-led by Draper Associates and Capital300. http://axios.link/E5tz
• Manual, a UK-based "wellbeing platform" for men, raised £5 million in seed funding from Felix Capital, Cherry Ventures and Cassius Capital. http://axios.link/kekB
Private Equity Deals
• Bain Capital agreed to buy a majority stake in Brillio, a Santa Clara, Calif.-based IT consulting and services company that was spun out of Collabera in 2014. http://axios.link/oqcF
• J.F. Lehman & Co. acquired Inland Pipe Rehabilitation, a Texas-based provider of trenchless pipe rehabilitation solutions to the municipal wastewater and storm water markets. www.teamipr.com
• Littlejohn & Co. and Guggenheim Partners acquired API Heat Transfer, a Buffalo, N.Y.-based maker of specialty heat exchangers and heat transfer solutions. Sellers include Wellspring Capital Management. www.apiheattransfer.com
• Navitas (ASX: NVT), an Australian adult education provider, said it will support a A$2.09 billion buyout offer from founder Rob Jones and private equity firm BGH. http://axios.link/J0yl
• OpenGate Capital entered exclusive talks to buy the silicon carbide division of Saint-Gobain (Paris: SGO).
• TA Associates invested in LIST, an Italian provider of trading and compliance software for the financial industry. www.list-group.com
Public Offerings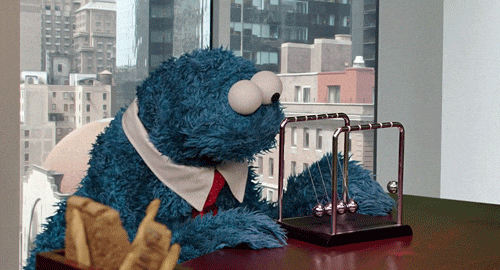 Liquidity Events
• American Express (NYSE: AXP) acquired Pocket Concierge, a Japanese restaurant booking startup that had been seeded by firms like 500 Startups. http://axios.link/q3Gp
• Zix (Nasdaq: ZIXI) agreed to buy AppRiver, a Gulf Breeze, Fla.-based provider of cloud-based cybersecurity solutions, from Marlin Equity Partners for $275 million in cash. As part of the deal, Zix will receive a $100 million convertible preferred investment from True Wind Capital. www.appriver.com
More M&A
• Gefco, a French logistics company controlled by Russian Railways, hired investment banks to prep a possible IPO, per Reuters. http://axios.link/Xvir
• Liberty Latin America (Nasdaq: LILA) offered to buy Millicom International Cellular (Nasdaq: TIGO) for an undisclosed amount. Both companies provide wireless and cable services in Latin America. http://axios.link/nv5l
⛽ QEP Resources (NYSE: QEP), a Denver-based oil and gas exploration company that recently received a $2.1 billion takeover offer from Elliott Management, has hired Evercore to explore a sale, per Bloomberg. http://axios.link/HhE3
• Telecom Italia has offered to buy the Italian business of British telecom BT Group (LSE: BT), per Bloomberg. http://axios.link/elZ0
Fundraising
• Apax Partners is expected to target around $10 billion for its tenth global buyout fund, with fundraising to begin in the first half of this year, per PE International. http://axios.link/7OBr
• Ascent Capital Partners of Singapore is raising $100 million for a new Myanmar-focused private equity fund. It already has secured more than $50 million from LPs like Temasek and Asian Development Bank. http://axios.link/u0QP
• Capital Dynamics raised €208 million for a new private equity fund-of-funds designed to meet the regulatory and tax requirements of German-speaking investors in the DACH region. www.capdyn.com
• Tritium Partners, a lower middle-market buyout firm, raised $465 million for its second fund. www.tritiumpartners.com
It's Personnel
• Apollo Global Management named Anthony Civale (lead partner on credit) and Martin Kelly (CFO) to co-COO roles.
• General Atlantic promoted Aaron Goldman and Paul Stamas to co-heads of financial services investing. The move officially happened last year, but is now just coming to light. In related news, GA's former head of financial services investing, Jon Korngold, is heading to Blackstone Group as head of a new growth investing unit.
• Matthew Gooch joined Berkshire Partners as director of biz dev. He previously led European banking for William Blair & Co. www.berkshirepartners.com
• Grotech Ventures promoted Julia Taxin to partner. www.grotech.com
• Allison Johnson, co-founder and managing partner of hybrid VC and marketing firm West, has joined PayPal as chief marketing officer. http://axios.link/Rwob
• Josh Ross has joined the University of Wisconsin Foundation as head of private markets, per his LinkedIn page. He previously was co-head of private equity with the Teachers' Retirement System of Illinois.
• Zhang Qing stepped down as an executive VP at CIC Capital, the direct investing arm of $941 billion sovereign wealth fund China Investment Corp., per Bloomberg.
• Sapphire Ventures promoted Jai Das to president and Laura Thompson to principal.
• Michael Yang is leaving Comcast Ventures to help open a new Silicon Valley office for Canada's OMERS Ventures. He'll be joined by principal Michelle Killoran, who is relocating from Toronto. www.omersventures.com
Final Numbers
Go deeper: Slower growth doesn't mean stocks have to fall
Also: CNBC this morning reports that the White House has privately doubled the cost of the government shutdown to the U.S. economy, believing that it now will subtract 0.1% from growth per week. The prior estimate had been a 0.1% subtraction for every two weeks of shutdown.
Be sure to check out our latest Pro Rata podcast episode, which focuses on the future of retail. Listen here.