Axios Pro Rata
July 07, 2022
Top of the Morning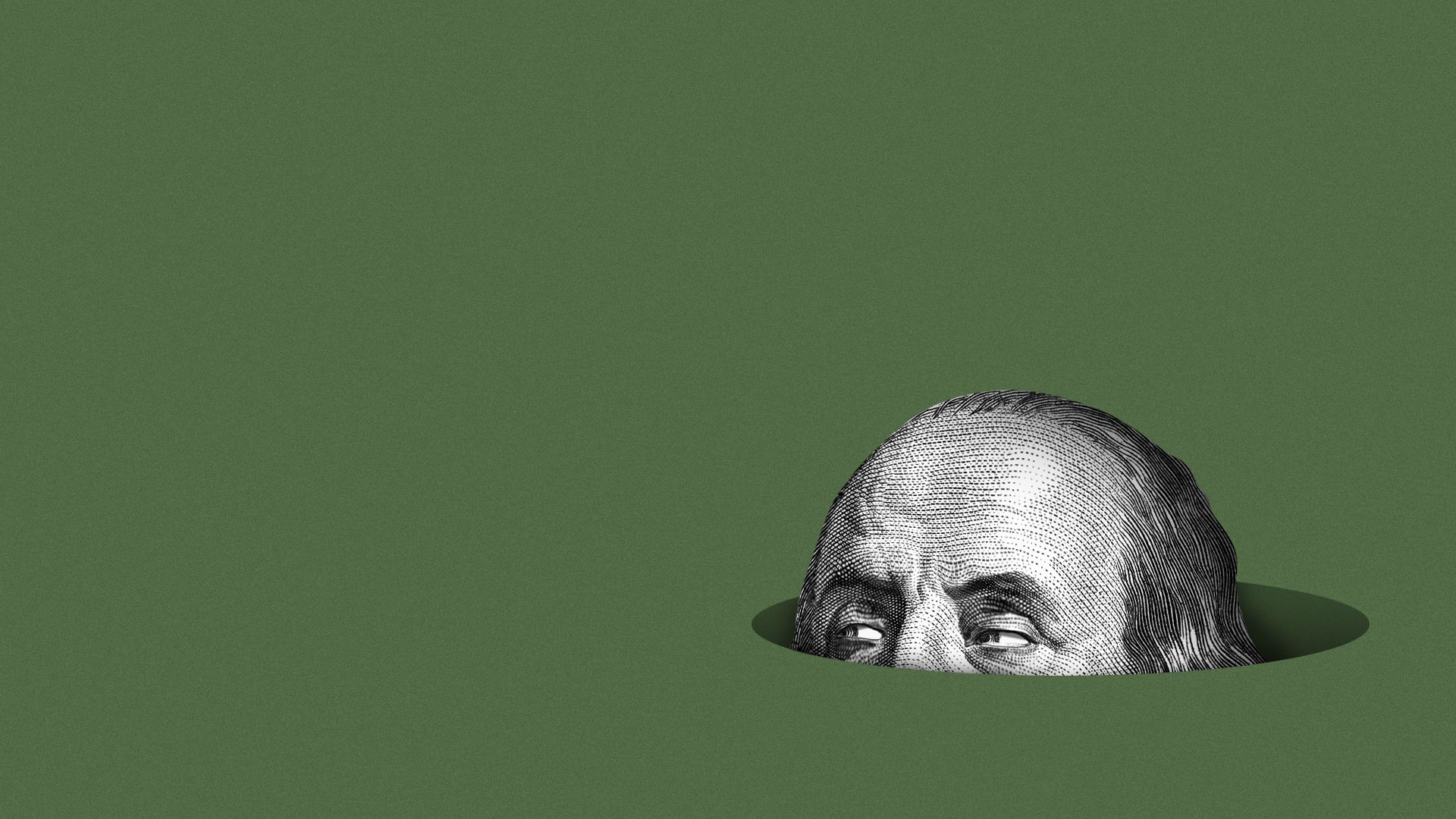 Wait 'til next year is the new motto for IPO bankers, as optimism is quickly fading that the market will recover in the back half of 2022.
Why it matters: Congress and regulators have spent more than a decade working to increase the number of public companies, but it's all for naught if stock market volatility scares off prospective issuers.
State of play: The forward-looking IPO calendar shows only a smattering of small-cap hopefuls, after a first half in which just five companies raised $100 million or more.
Renaissance Capital's IPO index is down 43% year-to-date, compared to a 19% fall for the S&P 500 and a 28% drop for the Nasdaq.
What to know: The pace isn't picking up any time soon, and likely not until 2023 at the earliest.
Some of this is just about the calendar. Assuming the summer is a wash, any company hoping to price in the Labor Day-Thanksgiving window would need to be spending significant time and money right now on IPO prep. But that's not happening because the likelihood of success is so iffy and there's many more pressing resource needs.
There certainly are companies that want the cash that comes from an IPO, but those are the very companies that would have the toughest time going public in this environment. Thus expect them to seek out structured financings.
Also worth adding that much of the above also applies to closing SPAC mergers.
For context: On April 5, backstage at the Axios What's Next Summit, NYSE president Lynn Martin told me that several companies were prepping major IPOs for before the end of Q2. But those never came to pass.
What they're saying: Lise Buyer, co-founder of IPO adviser Class V Group tells me: "Those seeds are still germinating underground. Maybe someone brave or desperate will try before Q4 but I suspect, based on no hard data, it will be 2023 before there are plants to harvest."
The bottom line: The "Public Offerings" section of today's newsletter was removed because it would have been empty. Expect that to become the rule, rather than the exception.
The BFD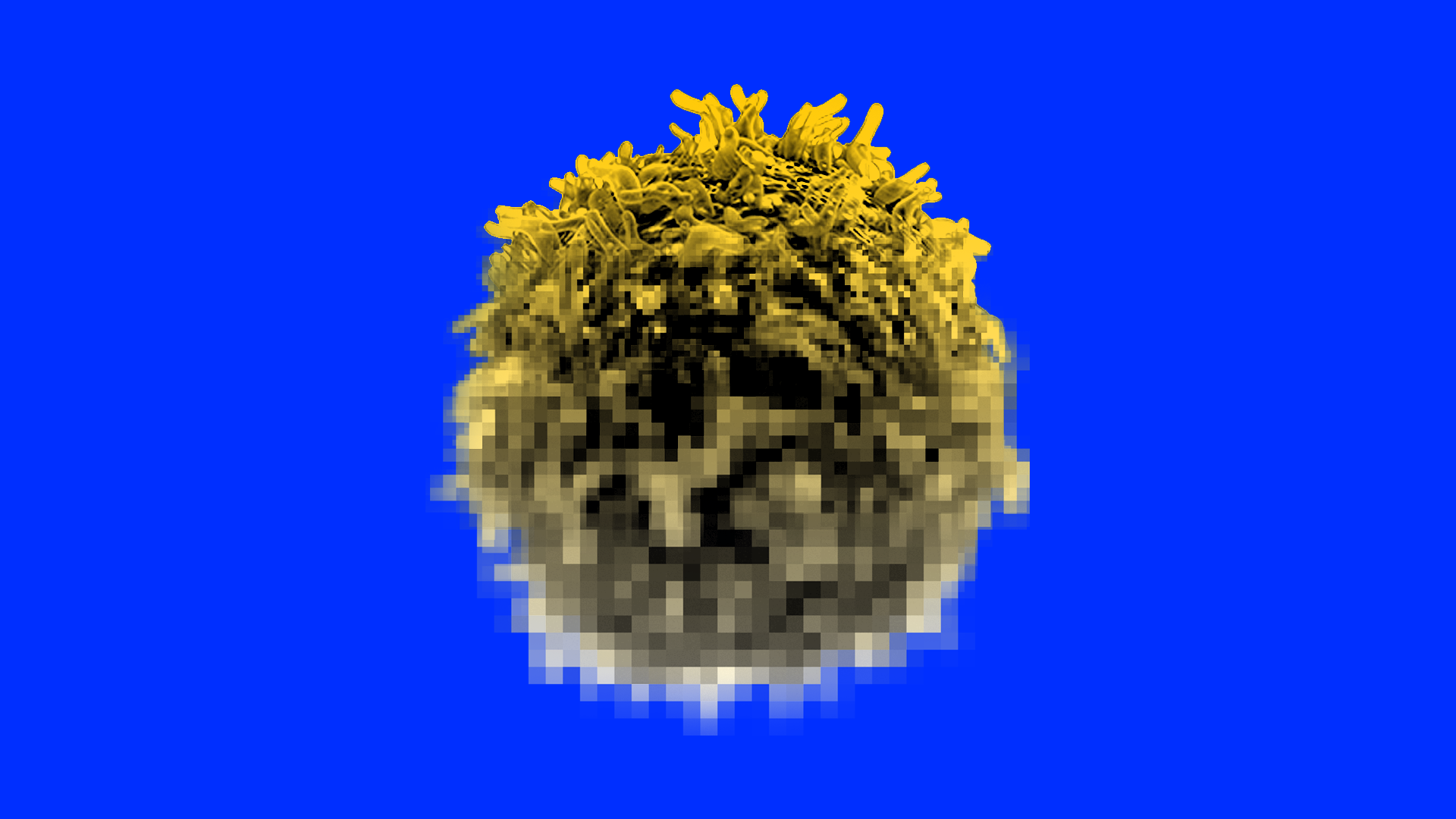 Merck (NYSE: MRK) is in advanced talks to acquire cancer drugmaker Seagen (Nasdaq: SGEN) in a deal that could be worth at least $40 billion, per the WSJ.
Why it's the BFD: This would be the year's largest health care merger, and possibly a top five merger overall (depending on if it tops Elon Musk's $44 billion Twitter bid).
Details: The two sides reportedly hope to finalize a deal before Merck's July 28 earnings release, with price talk north of $200 per Seagen share. That's a decent premium to yesterday's $175.13 closing price, and nearly double a YTD low-water mark of $108.81 on May 9. WSJ previously broke news on early deal talks on June 17.
The bottom line: Merck is seeking to buttress its cancer portfolio revenue ahead of Keytruda losing patent protection at the end of the decade, although adding Bothell, Wash.-based Seagen could draw federal antitrust scrutiny.
Venture Capital Deals
• YuLife, a London-based life insurance startup focused on wellness, raised $120m in Series C funding at an $800m valuation. Japan's Dai-ichi Life Insurance Co. led, and was joined by insiders Creandum, LocalGlobe, Target Global, Latitude, Anthemis, OurCrowd, Notion, MMC and Eurazeo. http://axios.link/UwfE
🚑 Tebra, an operating system for independent health care providers, raised $72m in equity and debt funding led by Golub Capital at a valuation north of $1b. http://axios.link/Q39S
🚑 Cognito Therapeutics, a Cambridge, Mass.-based developer of a headset for neurological therapy, raised $50m from FoundersX. http://axios.link/qzHD
• Happeo, a Finnish central intranet portal for employees, raised $26m in Series B funding from Endeit Capital, Smartfin, Evli Growth Partners, Inkef Capital, Maki.vc and Vendep Capital. http://axios.link/ZIyW
• Oasys, a gaming blockchain developer with offices in Japan and Singapore, raised $20m via a token sale led by Republic Capital. http://axios.link/dY5p
• Griffin, a London-based banking-as-a-service startup, raised £12.5m. Notion Capital led, and was joined by EQT Ventures. www.griffin.sh
• HomeLister, a Santa Monica, Calif.-based online home selling platform, raised $10m in Series A funding co-led by M13 and Homebrew. www.homelister.com
• Supy, a UAE-based restaurant payments startup, raised $8m in seed funding. BECO Capital led, and was joined by Valia Ventures, Cotu Ventures, Global Ventures and AMK Investment Office. http://axios.link/YbN6
• Finli, a San Marino, Calif.-based mobile payments startup, raised $6m in seed funding. Urban Innovation Fund led, and was joined by Motley Fool Ventures, M13, Alumni Ventures, Mac VC, Slauson and Co., Core Innovation Capital, Techstars and Muse Capital. http://axios.link/N0mB
• Strive, a Bothell, Wash.-based fitness startup focused on muscle performance, raised $6m in Series A funding. Future Communities Capital led, and was joined by SeaChange Fund, SeedtoB Capital, Jas Ventures, Gaingels, Founders First and Macnica Investment Partners. www.strive.tech
🌎 Octopus, a Jakarta-based waste reduction and recycling startup, raised $5m co-led by Openspace and SOSV. http://axios.link/SpZ1
• Qiibee, a blockchain-based B2B rewards marketplace, raised $4.8m in seed funding led by Z5 Capital. www.qiibee.com
• WagerWire, an LA-based sports bet marketplace, raised $3m in seed funding. Roger Ehrenberg led, and was joined by Cardinal Sports Capital, 305 Ventures, Full Moon Sports Solutions, Sports Meta, George Rover and Cooley. www.wagerwire.com
• Volvo invested in Optibus, an Israeli provider of public transportation planning and management software. www.optibus.com
Private Equity Deals
• Genstar Capital acquired Abracon, a Spicewood, Texas-based maker of passive and electromechanical components, from The Riverside Company. www.abracon.com
• Norwest invested in Poolwerx, an Australian franchise pool service brand. www.poolwerx.com
🚑 NovaQuest Private Equity acquired Lexitas Pharma Services, a Durham, N.C.-based ophthalmology CRO. www.lexitas.com
• OMERS is in talks to buy British utility services firm Network Plus for around £600m, per Bloomberg. Sellers would include Livingbridge. http://axios.link/ZKDf http://axios.link/ZKDf
• Tandym Group, a New York-based portfolio company of Mill Rock Capital, acquired Metro Systems, an Alexandria, Va.-based tech staffing firm. www.tandymgroup.com
• Temasek acquired Element Materials Technology, a London-based provider of testing, inspection and certification services. The seller was Bridgepoint, while Temasek previously held a minority stake. www.element.com
🌎 Xpansiv, an SF-based market infrastructure platform for global carbon and environmental commodities, secured a $400m equity commitment from Blackstone. http://axios.link/L89R
SPAC Stuff
• Emergência Participações, the environmental emergency response unit of Brazil-listed Ambipar, agreed to go public via HPX Corp. (NYSE: HPX), a SPAC led by Bernardo Hees, a former 3G Capital partner and former Burger King CEO who serves as chairman of Avis Budget Group. http://axios.link/whpa
🚑 Altamont Pharma Acquisition, a biopharma and med-tech SPAC, withdrew registration for a $100m IPO. http://axios.link/CRFM
Liquidity Events
• Blue Sage Capital sold Timber Automation, a Hot Springs, Ark.-based maker of equipment for the forestry and biomass markets, to a subsidiary of Wood Technologies International. www.timberna.com
🚑 Carlyle is seeking to sell AmbioPharm, a North Augusta, S.C.-based contract development and manufacturing group focused on peptide active pharma ingredients, per Reuters. A deal could fetch around a $1b valuation. http://axios.link/1gu9
• GoTo (fka LogMeIn), a Boston-based portfolio company of Francisco Partners and Evergreen Coast Capital, acquired Miradore, a Finnish device management provider, from Standout Capital. www.goto.com
• Vista Outdoor (NYSE: VSTO) acquired Fox Racing, an Irvine, Calif.-based provider of motocross and mountain bike gear maker, from Altamont Capital Partners. The deal is valued at $540m, plus a $50m earnout. http://axios.link/F5uM
More M&A
⚡ France plans to fully nationalize power utility EDF (Paris: EDF), in which the government already holds over an 80% stake. http://axios.link/TRJg
• Kuwait Finance House agreed to buy Ahli United Bank of Bahrain for around $11.6b. KFH previously had offered $8.8b, and the merger will create the Gulf's seventh-largest lender by AUM. http://axios.link/AhD7
• Paper Excellence Group, a Canadian pulp and paper producer, agreed to buy rival Resolute Forest Products (NYSE: RFP) for $1.6b in cash. http://axios.link/8iaY
• Piper Sandler (NYSE: PIPR) agreed to buy SF-based tech investment bank DBO Partners. http://axios.link/3nwY
🚑 Premier Inc. (Nasdaq: PINC), a Charlotte-based health care tech company and group purchasing organization, hired JPMorgan and BofA to explore strategic alternatives and manage potential takeover talks, per Axios Pro. http://axios.link/Ldbi
• Tyson Foods (NYSE: TSN) invested $70m for a stake in listed Saudi Arabian meat producer Tanmiah Food Co. http://axios.link/ix8F
• U.K. antitrust regulators launched an investigation into Microsoft's (Nasdaq: MSFT) proposed $69b takeover of game maker Activision Blizzard (Nasdaq: ATVI). http://axios.link/M87w
Fundraising
• Carlyle is telling prospective LPs on an $8.5b-targeted Asia buyout fund to expect less China exposure than on five predecessor funds, per Bloomberg. http://axios.link/81Jy
• Headline, an early-stage VC firm, raised $408m for a North America-focused fund, R$915m for a Latin America-focused fund and €320m for a European fund. http://axios.link/divH
🌎 Partners Capital of Boston raised $143m for its debut environmental impact PE fund. www.partners-cap.com
• Silverton Partners, an Austin, Texas-based VC firm, raised $248m for its seventh fund. www.silvertonpartners.com
• Tenacity, an SF-based VC firm founded by Ben Narasin, raised $50m for its debut fund. www.tenacity.fund
It's Personnel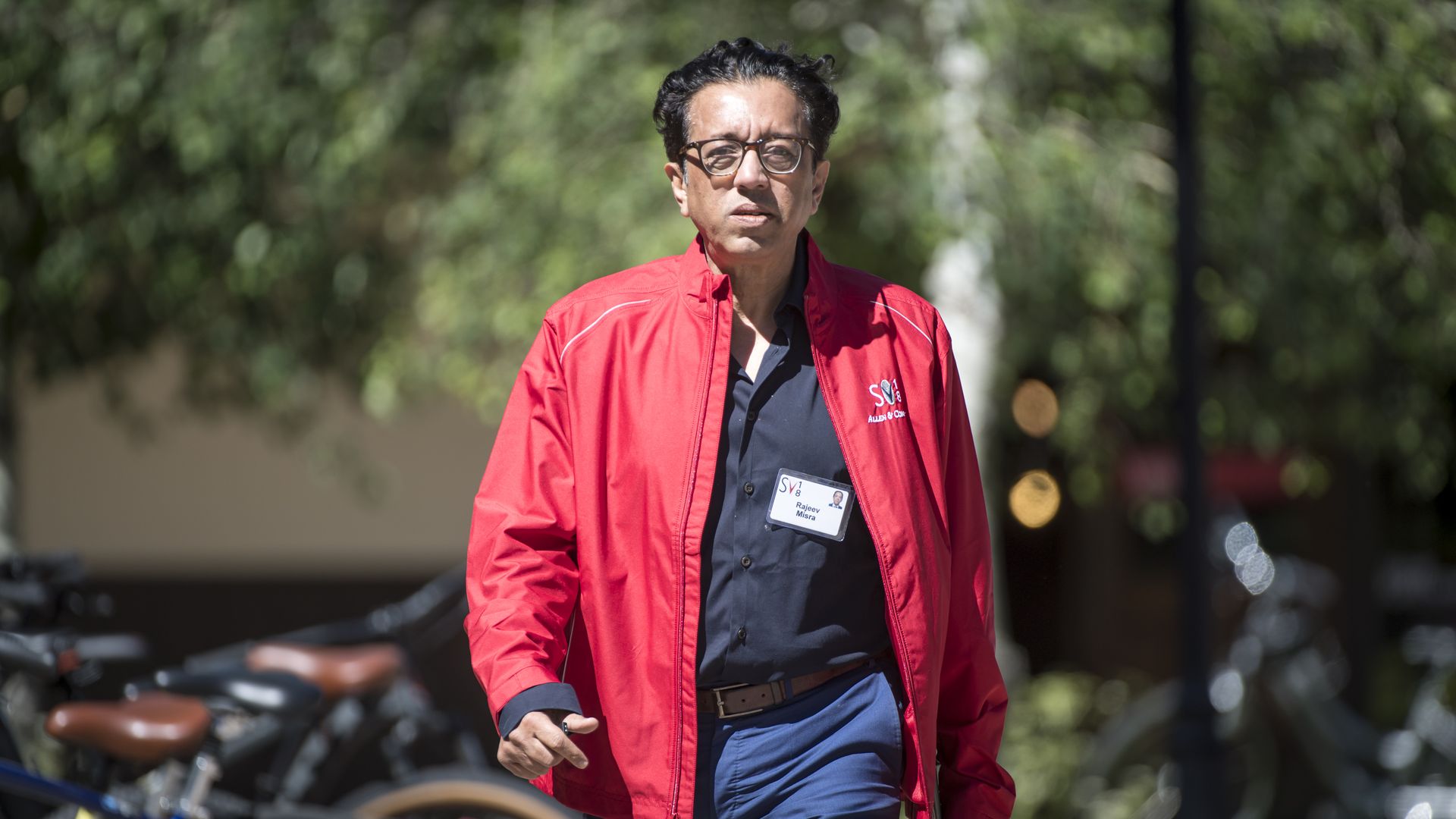 • Rajeev Misra no longer will oversee new venture capital investments for SoftBank, with plans to launch his own outside investment firm, according to an internal memo from SoftBank CEO Masa Son.
He will continue managing portfolio companies of the original $100b Vision Fund, but not subsequent deals done out of the so-called Vision Fund 2, all of which are made via SoftBank's balance sheet.
Per the memo: "To afford Rajeev the time to focus on his new venture, he will transition from his current role as CEO of SoftBank Global Advisers, the manager for SVF2, to become Vice Chairman, and I will take on a more direct leadership role supported by our existing leadership team who already manage SVF2 on a day-to-day basis."
Son also acknowledged that deal pace has slowed and the conviction threshold for new investments has risen, but adds: "Our conviction in the AI revolution remains strong."
• Erika Gucfa (ex-abrdn) joined impact investment firm North Sky Capital as a managing director focused on biz dev. www.northskycapital.com
• Stephen Hessler joined law firm Sidley Austin as head of its restructuring practice. He previously was with Kirkland & Ellis. www.sidley.com
• Anish Sharan (ex-CME group) and Tim Giulianelli (ex-Jabil) joined Pritzker Private Capital as head of digital transformation and VP of automation, respectively. http://axios.link/fhl4
Final Numbers: U.S. VC deals

Venture capital dollars slowed in the second quarter, per PitchBook, but deal count and VC fundraising remained strong.
✔️ Thanks for reading Axios Pro Rata! Please ask your friends, colleagues and IPO bankers to sign up.