Axios Pro Rata
April 10, 2021
Welcome to the first edition of Pro Rata's weekend newsletter! I'll be bringing you something different on Saturdays, dedicating each newsletter to exploring a particular topic, and leaning into my vantage point covering VC and startups from Silicon Valley.
As always, feel free to send me any tips or comments by replying to this email or on Twitter @imkialikethecar.
And if you're in the market for music recs, I had Led Zep's "Babe I'm Gonna Leave You" and Y La Bamba's "Ojos Del Sol" blasting on my Spotify app yesterday.
Alright, let's talk about climate tech investing...
Today's Smart Brevity™ count is 1,227 words, a 4 1/2-minute read.
1 big thing: Fighting climate change with venture capital 2.0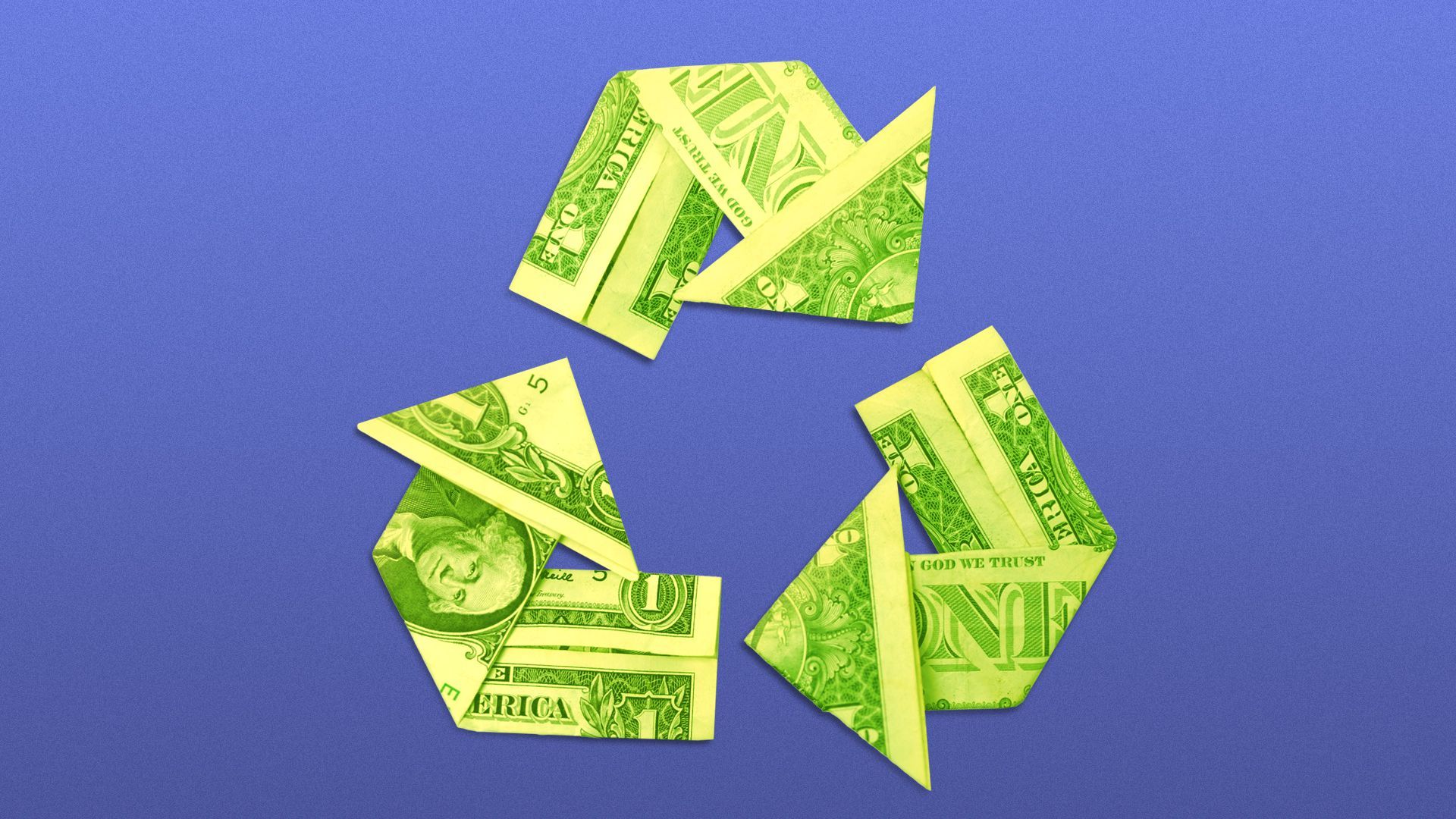 Silicon Valley got a black eye a decade ago when its big venture capital foray into expensive and nascent cleantech didn't pan out — but its recently renewed interest in a wider scope of technologies that can tackle the climate crisis could be different this time around.
Why it matters: Climate change is one of the most pressing challenges of our time, and the tech industry's innovation could be a powerful tool to stem it.
(Disclaimer: "This time is different" is the rationalization that's sunk a million ships, but hear me out...)
Flashback: Several years after the dot-com bust, a number of prominent venture capital firms like Kleiner Perkins, DFJ and Khosla Ventures bet big on cleantech as the next big thing.
Venture capital jumped from about $300 million a year in cleantech investments between 1996 and 2005 to $1.7 billion in 2006, and peaked at $4.3 billion in 2011, according to the National Venture Capital Association.
And while some investors did well and backed successful companies, the spectacular crumbling of companies like Solyndra and Fisker kept a lot of VCs and limited partners away for many years.
Fast forward: The climate crisis has sparked an interest from Silicon Valley and venture capitalists, with influential investors like startup accelerator Y Combinator, Union Square Ventures and Sequoia Capital getting more serious about investing in potential solutions.
This time around, investors tell Axios that there are some fundamental differences:
Broader belief in climate change: The understanding that climate change will have profound consequences for the planet and the people on it is so much more widespread today. "It's no longer something that will affect our great-grandchildren — it's affecting us now," DBL Partners managing partner Nancy Pfund tells Axios.
Stronger capital environment: "It's no longer just a venture capital game," says Spring Lane Capital co-founder Rob Day. "One reason the last wave of VC did not turn out really well is because at the end of the day, these are physical asset plays — even software plays are tied to physical assets." Today, there's not only capital across all stages of VC, but also other types of investors to fund projects like factories.
Larger scope of investments: Beyond investing in the same areas like renewable energy and batteries, today's climate tech VCs are looking at agriculture and other food production, eco-friendly transportation and a wide variety of startups that can have an impact on society's greenhouse gas emissions. "Nowadays, I'm equally — if not more — excited about our food bucket, and that didn't really exist before," says Congruent Ventures managing partner Josh Posamentier.
Proven success: Companies like Tesla and Opower that came out of the last boom, along with newer successes, have helped legitimize the sector and serve as a counterpoint to the skepticism that followed the cleantech bust.
Between the lines: Investors are hoping the industry will avoid one of the biggest mistakes of the last wave: plowing too much money into expensive factories and nascent unproven tech.
"There was too much capital for the state of the opportunities. Technologies weren't quite ready," says G2VP partner Brook Porter, who previously helped lead Kleiner Perkins' (successful) green investing growth funds.
And advances in core technologies have not only brought down costs, but also made way for startups to innovate with new commercial applications or business models instead of building factories.
Yes, but: Like the rest of venture investing, there are still big risks — and unknowns.
For one, while there's enthusiasm about carbon removal and offsets, some experts are still skeptical, citing the lack of a price on carbon and the need for higher quality offsets.
Other investors still worry that big headline-making failures or disappointing returns could once again put limited partners off. And this time "it would take more than 10 years for them to come back," warns Posamentier.
The bottom line: Investors are much more hopeful now that their dollars and the entrepreneurs they're giving them to will move the needle.
2. The Biden factor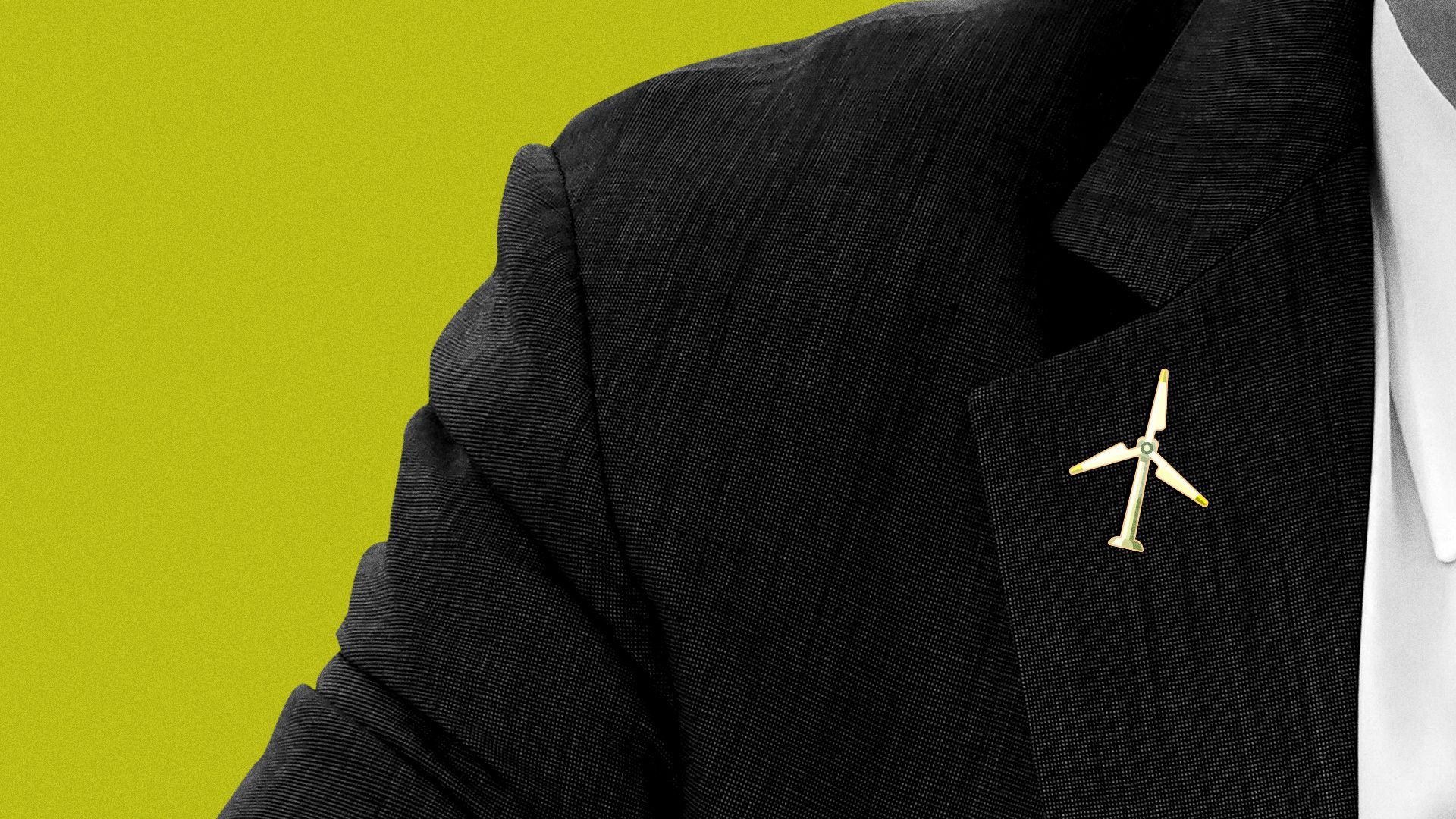 After co-piloting President Obama's efforts to fight climate change as vice president, Joe Biden is having his second go, releasing a broad infrastructure proposal his administration hopes will lead to meaningful legislation and investment into stemming U.S. greenhouse emissions.
Though there are no concrete programs yet — Congress will have to formulate those — many in venture capital are hopeful such programs will provide new opportunities for startups tackling climate change.
What they're saying:
If these programs are done right, we could see a wave of new companies emerging from labs across a range of critical technology areas, a more diverse set of entrepreneurs spread across more regions of the country, better coordination between government and private sector on shared priorities, and more domestic manufacturing. ...
Details in these programs matter a great deal for startups, as we all so painfully remember from the PPP debates last year.
So we are going to be active and engaged on how the plan impacts the startup community, whether it's fighting to make startups eligible for energy tax credits, that new company formation is a priority in research and technology commercialization programs, that any U.S. manufacturing policy include support for the production scale-up of growth companies, and any other issues that may unintentionally make startups and growth companies ineligible for the programs created by the American Jobs Plan.
— Justin Field, National Venture Capital Association
The other side: While the administration's commitment to taking on this issue is widely praised by the industry, some don't think the sector will need the government.
[W]e aren't counting on the government's direct help in our investment thesis. Why?
Today, with shared lab space, massive computing clusters available for rent, proliferation of machine learning, cheap renewable electricity, the discovery of CRISPR/Cas9, breakthroughs in electrochemistry, and more streamlined tech transfer from universities, true seed-stage climate tech startups are possible at scale.
Some benefit from grants and government investment, and no doubt healthy public investment in research and science lifts all boats, but barely any of these climate tech companies count on governments for handouts because they increasingly can rely upon free markets to reward them with customers.
—
Lowercarbon Capital
Go deeper: The top climate takeaways from Biden's sweeping infrastructure plan
3. SPACs for climate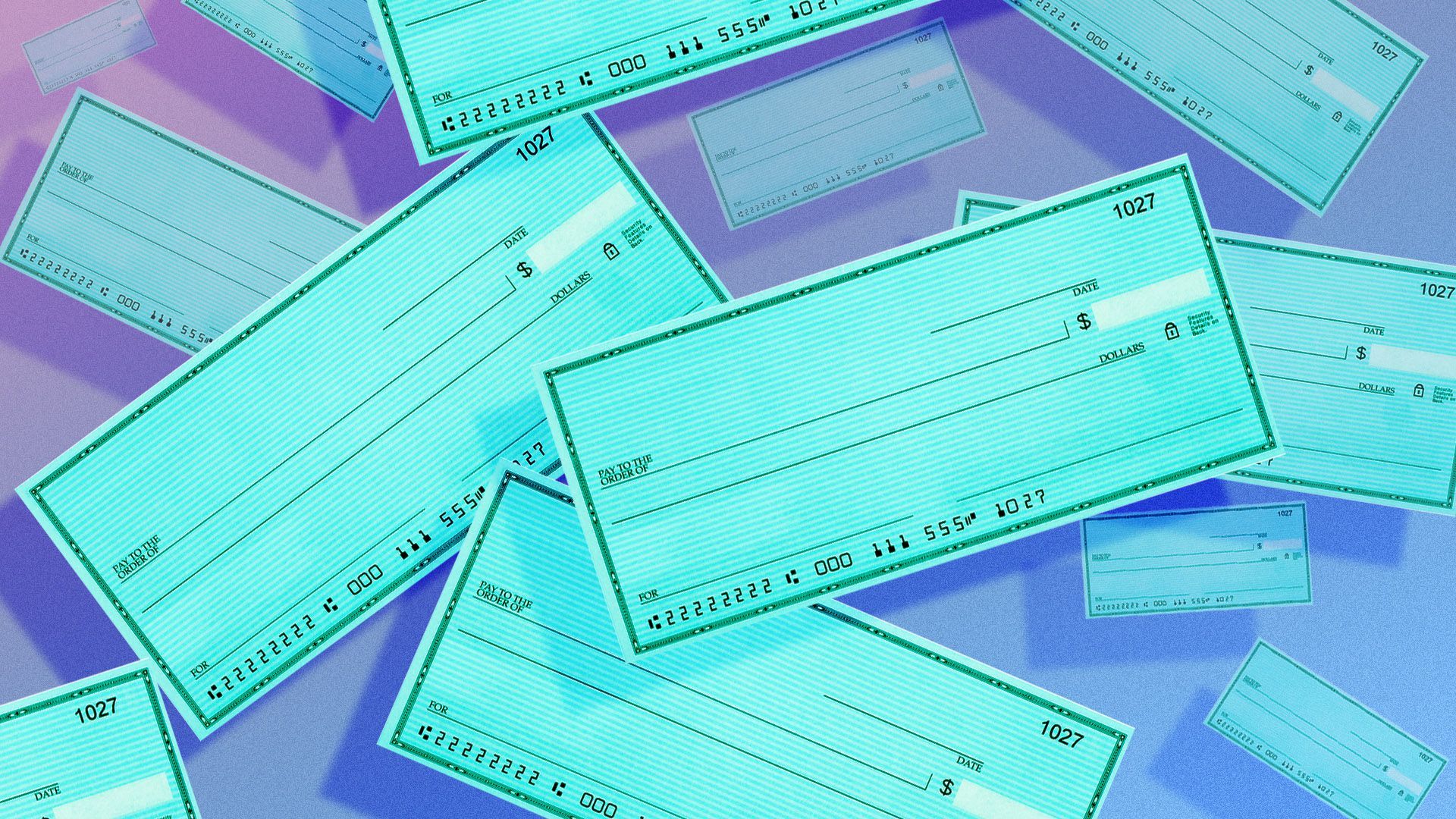 The past year's avalanche of special purpose acquisition companies, or SPACs, has been an unexpected boon for some investors in the industry.
Between the lines: "At least for now, the exit window is open," says Spring Lane's Rob Day. "The SPAC wave has created a lot of exit opportunities for the venture folks at least. I have friends who have said to me that 2020 made their fund."
By the numbers:
According to an analysis by Climate Tech VC from Dec. 11, the ten climate tech companies that completed mergers in 2020 notably outperformed, posting on average a 131% return, compared with the 50% return of the total SPAC post-merger market (assuming a $10 offer price).
More than 27 climate tech companies announced SPAC mergers in 2020, with more to come this year.
Yes, but: It's not been entirely smooth sailing.
Electric vehicle company Nikola initially garnered a lot of attention for going public via a SPAC, before a report from short seller Hindenburg Research accused it of being an "intricate fraud built on dozens of lies," reportedly setting off an SEC investigation and the departure of Founder and Executive Chairman Trevor Milton.
And more broadly, it's still unclear how many of these companies will fare over the long term, especially since some are pre-revenue and making bold business forecasts.
📚 Due Diligence
🧩 Trivia
The cleantech bust made many investors and limited partners sour on the sector for years.
Question: Which major institutional investor proclaimed in 2013 that investing in cleantech "is a noble way to lose money"? (Answer at the bottom.)
🧮 Final Numbers
🙏 Thanks for reading! See you on Monday for Pro Rata's weekday programming, and please ask your friends, colleagues and electric vehicle owners to sign up.
Trivia answer: It was CalPERS' CIO, the late Joseph Dear. (Watch the WSJ interview here.)