Axios Pro Rata
May 16, 2018
Greetings from the home office. Please remember that you can send feedback and scoop via email or anonymous tip (http://axios.com/tips). Plus, my Twitter DMs (@danprimack) are open. Okay, here we go....
Top of the Morning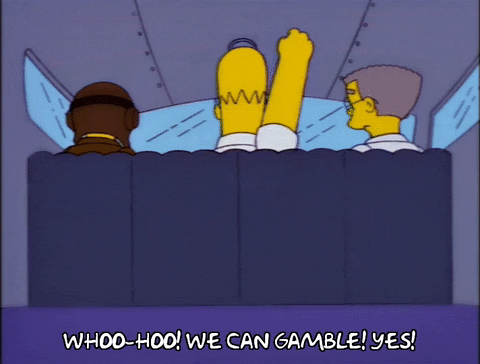 Ireland's Paddy Power Betfair confirmed this morning that it is in talks to acquire FanDuel, less than 48 hours after the U.S. Supreme Court struck down a federal ban on sports gambling. The two things are related, with sources suggesting that ongoing negotiations included either a formal or informal trigger related to the SCOTUS decision.
No official word on price, but one source pegs the likely deal value at between $600 million and $700 million. Either one likely would be more than FanDuel would have gotten via the reverse merger it had been discussing with a $300 million SPAC.
This would be the second U.S. daily fantasy sports purchase for Paddy Power Betfair, which last year paid $48 million to acquire Draft.
Paddy Power and other European betting firms are facing increased regulations and costs in core markets like Australia and the UK, and might look stateside to boost at least the top lines. We'll know more about bottom lines once the state-by-state specifics become clearer.
• Today in SoftBank: Masa Son told a Tokyo conference audience that he expects to raise a second Vision Fund "in the near future." But it's also worth remembering that Masa has been talking about a second Vision Fund since last
summer and the current one was less than 40% committed as of last check.
• Just asking: When people talk about leverage multiples on private equity deals, why don't they also note the shorter-term borrowing that PE funds use to actually fulfill their equity commitments?
• Trade wars: It doesn't look like NAFTA negotiators will meet their deadline, while Axios' Erica Pandey digs into the ZTE precedent.
• GigaQuestions: Glass Lewis & Co. yesterday recommended that Tesla shareholders vote against reelection of three directors, and also said it was "concerned by the fairly extraordinary length" of director Steve Jurvetson's leave of absence.
Hard to blame Glass Lewis here. Jurvetson, whose day job is venture capitalist, was put on leave last November so that Tesla could further investigate allegations that no one has been willing or able to specify. Ditto for the situation at SpaceX, although that Elon Musk-led company remains privately-held.
• Coming attractions: InsightSquared, a Boston-based sales analytics company, has quietly raised a $23 million Series D round led by Tola Capital. It's the startup's first fundraise since 2014, and comes as it seeks to expand beyond its SMB roots into large enterprises (e.g., Mitel and Thomson Reuters).
• Street fighters: We recently reported that e-scooter company Lime is back in market for venture capital, just three months after raising $70 million. Now Kia reports that the new round could total upwards of $500 million, likely via a combination of equity and debt. More here.
• Giraffe tears: Some updates on the Toys "R" Us fire sale, per reports from LevFin Insights:
Seeking court approval for an auction of its U.S. intellectual property — including its Geoffrey the Giraffe mascot(!!!) — and its U.S. e-commerce assets.
Received court approval to sell its Germany, Austria and Switzerland assets (including 93 physical stores) to Ireland's Smyths Toys for upwards of $94 million.
Received court approval for the sale process of its U.S. real estate assets, including include 260 commercial leases. Bidding deadline is May 30.
The BFD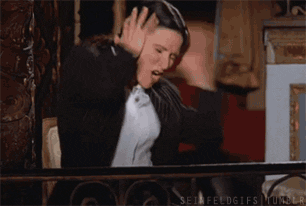 Sivantos, a German hearing aids maker owned by private equity firm EQT Partners, has agreed to merge with Denmark's Widex. The combined company would be worth more than $8 billion, with EQT holding a majority stake.
Why it's the BFD: Because it creates the world's third-largest supplier of hearing aids.
Bottom line: "Makers of hearing aids, whose customers are typically in their seventies or eighties, are benefiting from rising demand in aging societies, but some are facing challenges adapting to the digital age and the demands of more tech-savvy generations." — Reuters
Venture Capital Deals
• Tanium, an Emeryville, Calif.-based endpoint cybersecurity company, has raised $175 million in new funding at a $5 billion valuation from existing backer TPG Growth. http://axios.link/OYDI
• Lulus, a Chico, Calif.-based fast-fashion brand for women, has raised $120 million in new funding from IVP and the Canada Pension Plan Investment Board. http://axios.link/WvUB
• Circle, a Boston-based cryptocurrency company, raised $110 million in Series E funding at a valuation just south of $3 billion. China's Bitmain led, and was joined by Blockchain Capital, Tusk Ventures and return backers IDG Capital, Breyer Capital, General Catalyst, Accel, Digital Currency Group and Pantera. http://axios.link/FdLK
• Auth0, a Seattle-based developer of APIs to incorporate authentication into apps, raised $55 million in Series D funding. Sapphire Ventures led, and was joined by World Innovation Lab and return backers Bessemer Venture Partners, Trinity Ventures, Meritech Capital and K9 Ventures. http://axios.link/AEKF
• MemSQL, a San Francisco-based in-memory database provider, raised $30 million in Series D funding. GV and Glynn Capital were joined by return backers Accel, Caffeinated Capital, Data Collective and IA Ventures. http://axios.link/hZVz
• Aircall, provider of a cloud-based phone system, raised $29 million in Series B funding. Draper Esprit led, and was joined by Balderton Capital, NextWorld Capital, eFounders and Newfund. http://axios.link/Z9I9
• Simplesurance, a Berlin-based "smart insurance platform," raised $24 million in Series C funding. Allianz led, and was joined by Rheingau Founders and Rakuten. www.simplesurance.com
• Vesper, a Boston-based developer of piezoelectric sensors, raised $23 million in Series B funding. American Family Ventures led, and was joined by Accomplice, Amazon Alexa Fund, Baidu, Bose Ventures, Hyperplane, Sands Capital, Shure, Synaptics and ZZ Capital. http://axios.link/Zht7
🚑 PriorAuthNow, a Columbus, Ohio-based provider of automated prior authorization solutions for the healthcare market, raised $10.5 million in Series A funding. BIP Capital led, and was joined by NCT Ventures and Detroit Venture Partners. http://axios.link/USF0
• Metawave, a Palo Alto, Calif.-based auto radar system developer, raised $10 million in new funding. DENSO led, and was joined by Toyota AI Ventures, Hyundai Motor Co., Asahi Glass, Motus Ventures, Khosla Ventures, Autotech Ventures, Bold Capital, SAIC Capital, WTI and Alrai Capital. www.metawave.co
• Teatime Games, an Icelandic "social games" developer, raised $9 million in seed and Series A funding from Index Ventures and Atomico. http://axios.link/woq7
• DashDash, a Berlin-based provider of easy web app development tools, raised $8 million in VC funding. Accel led, and was joined by Cherry Ventures and Atlantic Labs. http://axios.link/6AYn
• PegEx, a Fitchburg, Wis.-based hazardous waste removal company, raised $8 million in Series B funding led by Plymouth Growth Partners. http://axios.link/pued
• Cambridge Blockchain, a Cambridge, Mass.-based developer of blockchain-based enterprise data management software, raised $7 million in Series A funding. HCM Capital (unit of Foxconn) led, and was joined by Partech and Digital Currency Group. http://axios.link/OUaK
🚑 Genoox, a Palo Alto, Calif.-based genomic analysis startup, raised $6 million in new VC funding. Triventures led, and was joined by Inimiti Capital and Glilot Capital Partners. www.genoox.com
🚑 BrainQ, an Israel-based developer of "AI-powered" tech to treat neurodisorders, raised $5.3 million from Qure Ventures, OurCrowd, Norma Investments and IT-Farm. http://axios.link/xXwT
Private Equity Deals
• Brynwood Partners has acquired Carolina Beverage Group, a Mooresville, N.C.-based beverage manufacturer, from SunTx Capital Partners. www.carolinabeveragegroup.com
• International Market Centers, a Las Vegas-based portfolio company of The Blackstone Group and Fireside Investments, has agreed to acquire rival wholesale showroom company AmericasMart of Atlanta. www.imcenters.com
• The KELA Group, an Israeli cybersecurity software company, has raised $50 million from Vector Capital. www.ke-la.com
• Trive Capital has acquired the assets of Wellman Dynamics, a Creston, Iowa-based maker of large-scale magnesium and aluminum castings for the defense and commercial aerospace markets, via a bankruptcy process.
Public Offerings
• Canaan, a maker of Bitcoin mining equipment, has filed for a Hong Kong IPO that Bloomberg reports could raise upwards of $1 billion. http://axios.link/amZD
🚑 MeiraGTx, a New York-based gene therapy company, filed for an $86 million IPO. It plans to trade on the Nasdaq (MGTX) with BofA Merrill Lynch as lead underwriter. Shareholders in the pre-revenue company include Kadmon Corp. (17.7% pre-IPO stake), Perceptive Advisors (16.1%) and Alexandria Equities (8.2%). http://axios.link/BsZa
Liquidity Events
• Computershare (ASX: CPU) has agreed to acquire Equatex Group, a Swiss share plans business, from Montagu Private Equity for around $419 million. www.computershare.com
🚑 Eli Lilly (NYSE: LLY) has agreed to acquire AurKa Pharma, a Montreal-based drug company focused on solid tumors, for up to US$575 million ($110m upfront). AurKa raised an undisclosed amount of VC funding from firms like TVM Capital Life Science. http://axios.link/VBWl
More M&A
• April Group of Indonesia is in exclusive talks to buy Brazilian pulp-maker Lwarcel Celulose, according to Reuters. http://axios.link/ZQU3
• International Paper (NYSE: IP) says it will not make a hostile bid for listed Irish rival Smurfit Kappa. http://axios.link/cJV8
🐔 Tyson Foods (NYSE: TSN) has agreed to acquire the poultry rendering and blending business of Georgia-based American Proteins for around $850 million. http://axios.link/kpxv
🚑 Zoetis (NYSE: ZTS) has agreed to acquire veterinary diagnostics company Abaxis (Nasdaq: ABAX) for $1.9 billion. http://axios.link/6NAC
Fundraising
• Idinvest Partners has closed its fourth direct lending fund, focused on European lower mid-market companies, with €715 million.
• Lerer Hippeau Ventures has raised $120 million for its sixth early-stage fund and $60 million for and its second opportunities fund. http://axios.link/3pKE
It's Personnel
• Severin Brizay and Laurent Dhome are both leaving UBS for Bank of America, per Bloomberg. Brizay was UBS' M&A head for EMEA, while Dhome was a managing director of European financial sponsors. http://axios.link/MkGL
• Greylock Partners has promoted Sarah Guo to general partner. http://axios.link/ApCY
• Natalie Luu (ex-YC, Qatalyst Partners) has joined Lightspeed Venture Partners as a partner. www.lsvp.com
• Pitango Venture Capital of Israel has promoted Guy Ezekial (ex-CEO of Bransway) from venture partner to general partner. www.pitango.com
• Matt Switzer, former interim COO of Hootsuite, has joined Northwest Capital Partners as a partner, per his LinkedIn account.
Final Numbers
10-year U.S. Treasury yields yesterday hit a 7-year high, but that's not all:
1-year, 2-year and 3-year Treasuries hit a 10-year high.
5-year hit a 9-year high.