Axios Pro Rata
May 12, 2020
🎧 Pro Rata Podcast digs into Tesla vs. California, which intensified last night when Elon Musk announced the reopening of his Fremont factory over the objections of county officials. Listen via Axios or via Apple.
Top of the Morning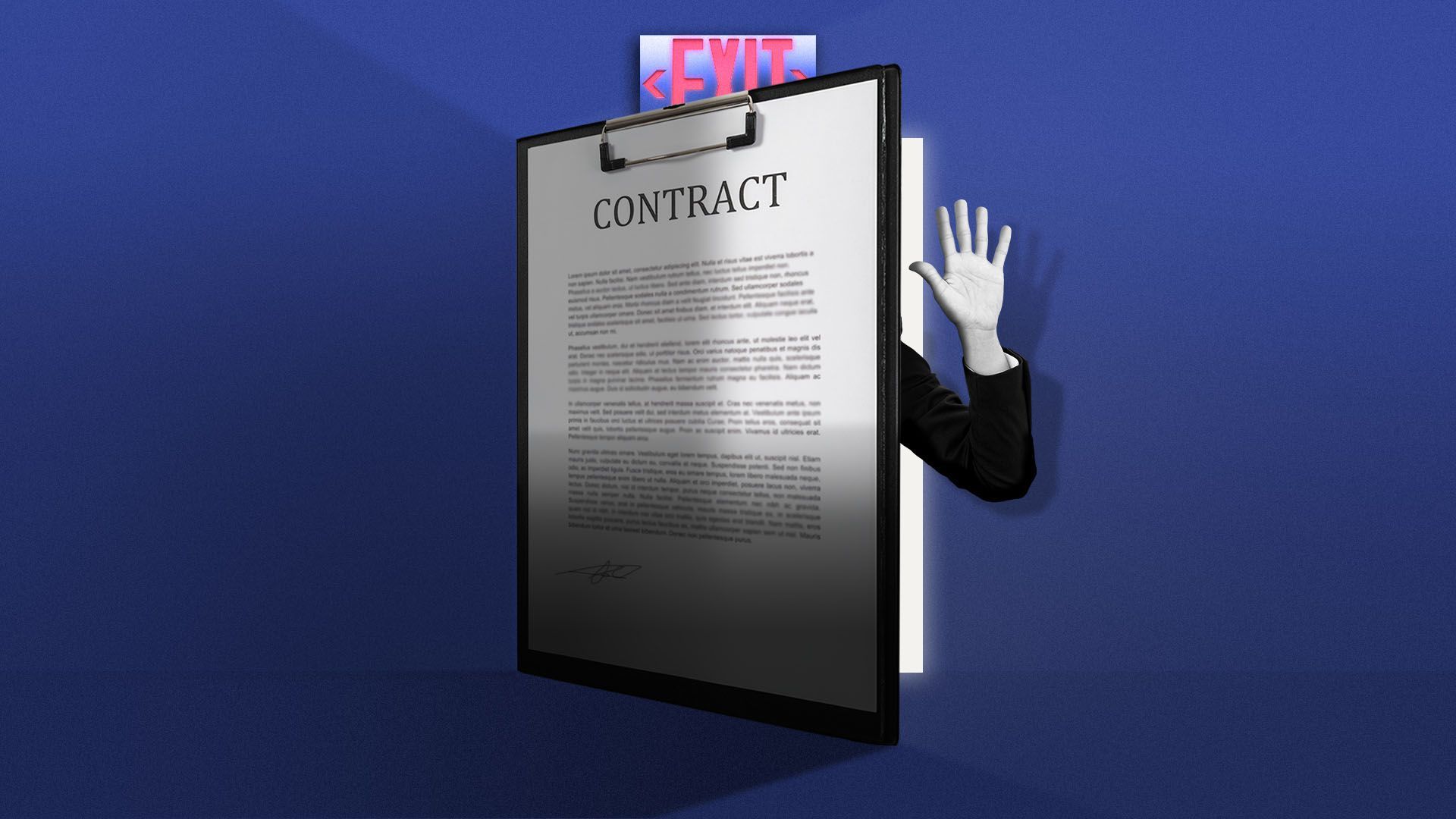 Private equity investors have historically taken a dim view of peers that renege on signed merger agreements, believing that an honorable reputation can be the difference between winning and losing the next deal or next fund.
What's new: Not only have stigma worries dissipated, but some buyers now feel honoring their pre-pandemic word would diminish their reputation.
Driving the news: Broken buyouts are becoming nearly as prevalent as new ones. Just within the past 48 hours, we've learned that:
Carlyle bailed on its $900 million deal for a 20% stake in American Express Global Business Travel.
Kohlberg & Co. walked away from its $550 million deal for cake decorations company Decopac, owned by Snow Phipps.
"It's one thing to buy a company that eventually loses value," says a private equity investor whose firm is largely sitting on the sidelines.
"It's quite another to buy a company that you need to write down by 50% the minute you close. That's a tougher sell to limited partners."
Both Carlyle and Kohlberg will need to defend their cold feet in court, and are no locks to succeed.
So will many non-PE acquirers. Wex (NYSE: WEX), for example, was sued yesterday by Travelport for trying to abandon its $1.7 billion deal for a pair of travel payments businesses.
But no judge can rule on reputation. That will be up to the markets. And, for now, indications are that absconders will get mulligans. Or even rewarded.
"This is the first time I can remember that companies aren't being criticized too much for doing layoffs, because everyone understands the extreme circumstances," says a fund-of-funds manager. "I think it'll be the same for private equity. You're not being held to the regular standard."
Also...
• We're hearing... Clubhouse, the voice chat app that's captivated the technorati who've snagged invites, is in talks to raise a large seed round at a post-money valuation that could top $100 million.
It previously raised a small amount of angel funding.
No word yet on investors, but two sources familiar with the situation believes that both Andreessen Horowitz and Benchmark have at least kicked the tires. A16Z because its people are omnipresent on the app, and Benchmark because CEO Paul Davison once was an entrepreneur-in-residence there.
As one user describes the product, it's kind of like sports talk radio via app, except without any sports... yet.
• A top private equity secondaries banker tells me that while the traditional market for LP stake packages is mostly paused, there has been a marked increase in talks for GP liquidity/restructuring deals.
• Quote of the day: "I attribute everything that has gone wrong to coronavirus. Everything. But we own it." — Jeffrey Katzenberg, co-founder of Quibi, the streaming video startup that's struggled to find an audience despite $1.75 billion in pre-launch funding.
The BFD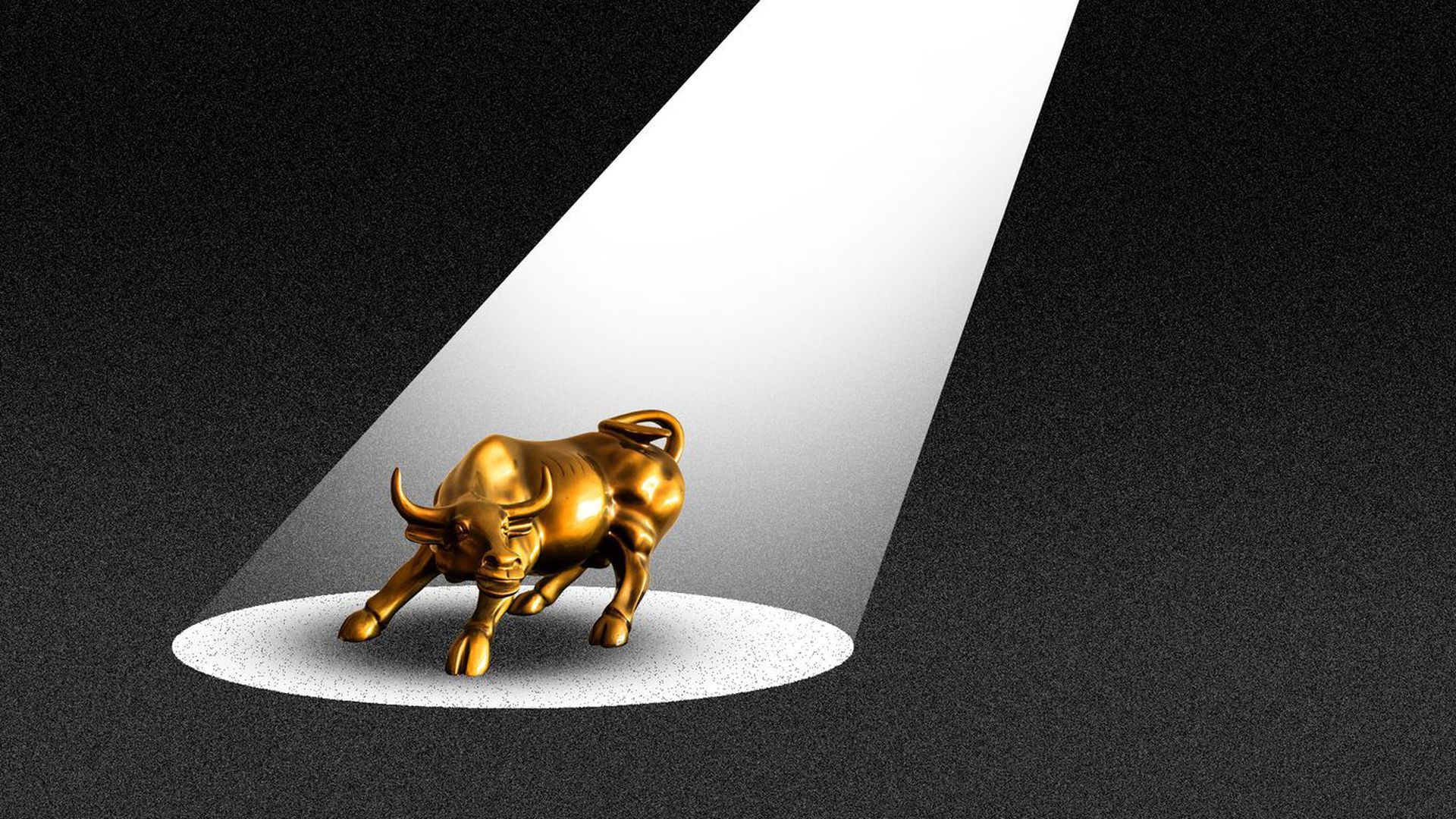 SSR Mining (TSX: SSRM) agreed to buy rival gold miner Alacer Gold (TSX: ASR) for C$2.41 billion in stock.
Why it's the BFD: This comes against the backdrop of rising gold prices, as investors seek safer assets amidst global economic uncertainty. It's also the week's second such merger, following Shandong Gold Mining's (HK: 1787) C$230 million deal for TMAC Resources (TSX: TMR).
The bottom line: "Gold is the new gold." — Dion Rabouin, Axios
Pro Rata for Kids
Today's project is for your kid(s) to decorate a facemask. They can use such tools as fabric markers/paints, permanent markers, or little glued decorations. (Note: These masks would be for in-home fun or one-time outside use, as it may be difficult to sterilize such masks after such alterations).
Per usual, please send me photos of what they create.
Venture Capital Deals
• Dingdong Maicai, a Chinese online grocer, raised $300 million at a $2 billion valuation, per Reuters. General Atlantic led, while existing backers include Sequoia Capital China and Qiming Ventures. http://axios.link/1LJH
• DispatchTrack, a San Jose, Calif.-based provider of last-mile logistics solutions, raised $144 million led by Spectrum Equity. http://axios.link/Nvsx
• Paradox, a Scottsdale, Ariz.-based chatbot for HR and talent teams, raised $40 million in Series B funding led by Brighton Park Capital. http://axios.link/MmfW
• UpKeep, a Los Angeles-based provider of enterprise maintenance management software, raised $36 million in Series B funding. Insight Partners led, and was joined by return backers Emergence Capital, Battery Ventures, YC, Mucker Capital, and Fundersclub. http://axios.link/rO8a
• SiMa, a San Jose, Calif.-based machine learning startup focused on low-power computer vision processing, raised $30 million in Series A funding. Dell Technologies Capital led, and was joined by Amplify Partners, Wing VC, and NanoDimension Capital. www.sima.ai
• Lilt, a San Francisco-based provider of enterprise translation software, raised $25 million in Series B funding. Intel Capital led, and was joined by return backers Sequoia Capital, Redpoint Ventures, In-Q-Tel, and XSeed Capital. www.lilt.com
• Validus, a Singapore-based P2P lender, raised $20 million in new Series B funding. Vertex Growth and Kuok Group co-led, and were joined by return backers FMO, Vertex Ventures Southeast Asia, and Openspace Ventures, AddVentures, and VinaCapital. http://axios.link/r9IW
• Vise, a New York-based investment management platform, raised $14.5 million in Series A funding. Sequoia Capital led, and was joined by Founders Fund, Bling Capital, Human Capital, Lachy Groom, Steve Chen, and Jon Xu. www.vise.com
• Clyde, an extended warranty startup for small e-commerce companies, raised $14 million in Series A funding. Spark Capital led, and was joined by Crosslink, RRE Ventures, and Red Sea Ventures. http://axios.link/gPJj
• Briq, a Santa Barbara, Calif.-based construction financial forecasting startup, raised $10 million in Series A funding. Blackhorn Ventures led, and was joined by Eniac Ventures, MetaProp Ventures, and Darling Ventures. http://axios.link/Px9J
• PlayPlay, a Paris-based video content creation tool for marketing teams, raised €10 million in Series A funding. Balderton Capital led, and was joined by Point Nine and Kerala Ventures. http://axios.link/V0P2
🚑 Dyno Therapeutics, a Cambridge, Mass.-based gene therapy startup, raised $9 million in Series A funding co-led by Polaris Partners and CRV. It also signed separate strategic collaborations with Novartis and Sarepta that could be worth more than $2 billion. http://axios.link/6kjn
• Northspyre, a New York-based cloud intelligence platform for real estate, raised $7.5 million in Series A funding. Craft Ventures led, and was joined by Tamarisc Ventures. www.northspyre.com
🚑 PathologyWatch, a Salt Lake City-based provider of digital dermatopathology solutions, raised $5 million in Series A funding co-led by SpringTide Investments and Rock Creek Capital. http://axios.link/O8mV
⛽ Shoreline, a Norway-based developer of wind power project development and operations software, raised $4 million in Series A funding. Ingenious led, and was joined by Blue Bear Capital, Alliance Venture, and Investinor. www.shoreline.no
• LexCheck, a New York-based legal tech platform, raised $3 million in seed funding. Kli Capital led, and was joined by Howard Morgan and Vivek Garipalli. www.lexcheck.com
• Construyo, a Berlin-based project management platform for the AEC industry, raised €2 million in seed funding led by Talis Capital. http://axios.link/lxQM
Private Equity Deals
🚑 The Carlyle Group agreed to buy up to a 74% stake in Indian animal health care company SeQuent Scientific for around $210 million. http://axios.link/MqAy
• Clayton Dubilier & Rice agreed to buy Radio Systems Corp., a Knoxville, Tenn.-based maker of electric fences and other pet products. www.radiosystemscorporation.com
• Collier Creek Holdings (NYSE: CCH), a blank check acquisition company led by ex-Blackstone Group execs, is in talks to buy potato chip maker Utz from backers like Dean Metropoulos, per Bloomberg. Collier Creek raised $440 million in its IPO. http://axios.link/RldU
• GTCR formed Dreamscape, a Salt Lake City-based acquisition platform focused on marketing tech companies. It's led by former top execs at Integral Ad Science. www.gtcr.com
⛽ Hull Street Energy acquired Gauley River Power Partners, operator of a hydroelectric-generating facility in West Virginia. www.hullstreetenergy.com
• KKR disclosed a 5.2% stake in listed German broadcaster ProSiebenSat.1 Media, which it once owned via a 2006 buyout. http://axios.link/XOhZ
• Melody Investment Advisors acquired a 90% in the wireless towers unit of Uniti Group (Nasdaq: UNIT). www.uniti.com
Public Offerings
🚑 Kiromic BioPharma, a Houston-based developer of cancer immunotherapies, filed for a $20 million IPO. It plans to trade on the NYSE American (KRBP) with ThinkEquity as sole underwriter. http://axios.link/4k6l
🚑 Pulmonx, a Redwood City, Calif.-based developer of minimally invasive treatments for severe emphysema, pulled IPO registration. The company had filed in February to raise $86 million via a public offering, but subsequently raised $66 million via a new VC round led by Ally Bridge Group. http://axios.link/RhD5
• Vroom, a New York-based platform for buying and selling used vehicles, filed confidentially for an IPO, per the WSJ. The company has raised over $700 million from firms like Durable Capital Partners, T Rowe Price, Annox Capital, Autonation, Nue Capital, Fraser McCombs Capital, Detroit Venture Partners, General Catalyst, and L Catterton. http://axios.link/a9gf
• ZoomInfo, a Vancouver, Wash.-based data platform for sales, marketing, and recruiting, is moving forward with an IPO that could price as early as June, per Bloomberg. It filed for a $500 million offering in late February, reporting a $78 million net loss on $293 million in revenue for 2019. Backers include The Carlyle Group and TA Associates. http://axios.link/nS4d
More M&A
🎬 Amazon (Nasdaq: AMZN) has held talks about buying movie theater chain AMC Entertainment (NYSE: AMC), per The Daily Mail. http://axios.link/tsHB
• Banrisul, as Brazilian state-controlled bank, hired JPMorgan to sell its credit card unit, per Reuters. http://axios.link/EhMK
• First State Investments, owned by Japan's UFJ Financial Group, agreed to buy New Zealand broadband business Ultrafast Fibre for NZ$854 million from electricity distributors WEL Networks and Waipa Networks. http://axios.link/uq1H
• Forge Global and SharesPost, both private securities marketplaces, agreed to merge, in a $160 million cash-and-stock deal. http://axios.link/2aXm
• PNC Financial (NYSE: PNC) said it plans to sell its entire 22% stake in BlackRock (NYSE: BLK). http://axios.link/imA9
☕ Tim Hortons, the Toronto-based coffee chain owned by Restaurant Brands International (NYSE: QSR), secured an investment from Tencent. http://axios.link/fD3x
🚀 Virgin Group said it plans to sell upwards of a 12% stake in space tourism business Virgin Galactic (NYSE: SPCE), to raise cash for its other businesses. http://axios.link/4hvT
Fundraising
• Hg Capital raised $5 billion for its second large-cap fund and another $5 billion for its ninth mid-cap fund, plus another $1.5 billion for its third small-cap fund, per Bloomberg. http://axios.link/CCuy
• NextGen Venture Partners, an Austin, Texas-based early-stage VC firm, raised $52 million for its second fund, Axios has learned.
It's Personnel
• Carlo Padovano stepped down as a managing director with One Equity Partners, in order to become CEO of Brazilian investment firm DNA Capital, per Bloomberg. http://axios.link/WOHu
• Marcelino Pantoja joined Tribe Capital as a vice president. He previously was with Costanoa Ventures. www.tribecap.co
☘️ Shamrock Capital of Los Angeles promoted both Laura Held and Jason Sklar to partners. www.shamrockcap.com
• Lin Shi resigned as Hong Kong Exchanges & Clearing's co-head of IPO vetting, per Bloomberg. http://axios.link/JrJr
Final Numbers
🙏 Thanks for reading Axios Pro Rata! Please ask your friends, colleagues, and goldbugs to sign up.