Axios Pro Rata
March 15, 2023
You're invited to an Axios event on the state of small businesses, next Tuesday at 8am ET in Washington, D.C.
Our guests include Sen. Joni Ernst (R-Iowa), SBA administrator Isabella Casillas Guzman, and Busboys and Poets founder and CEO Andy Shallal.
Register here to attend in person.
Top of the Morning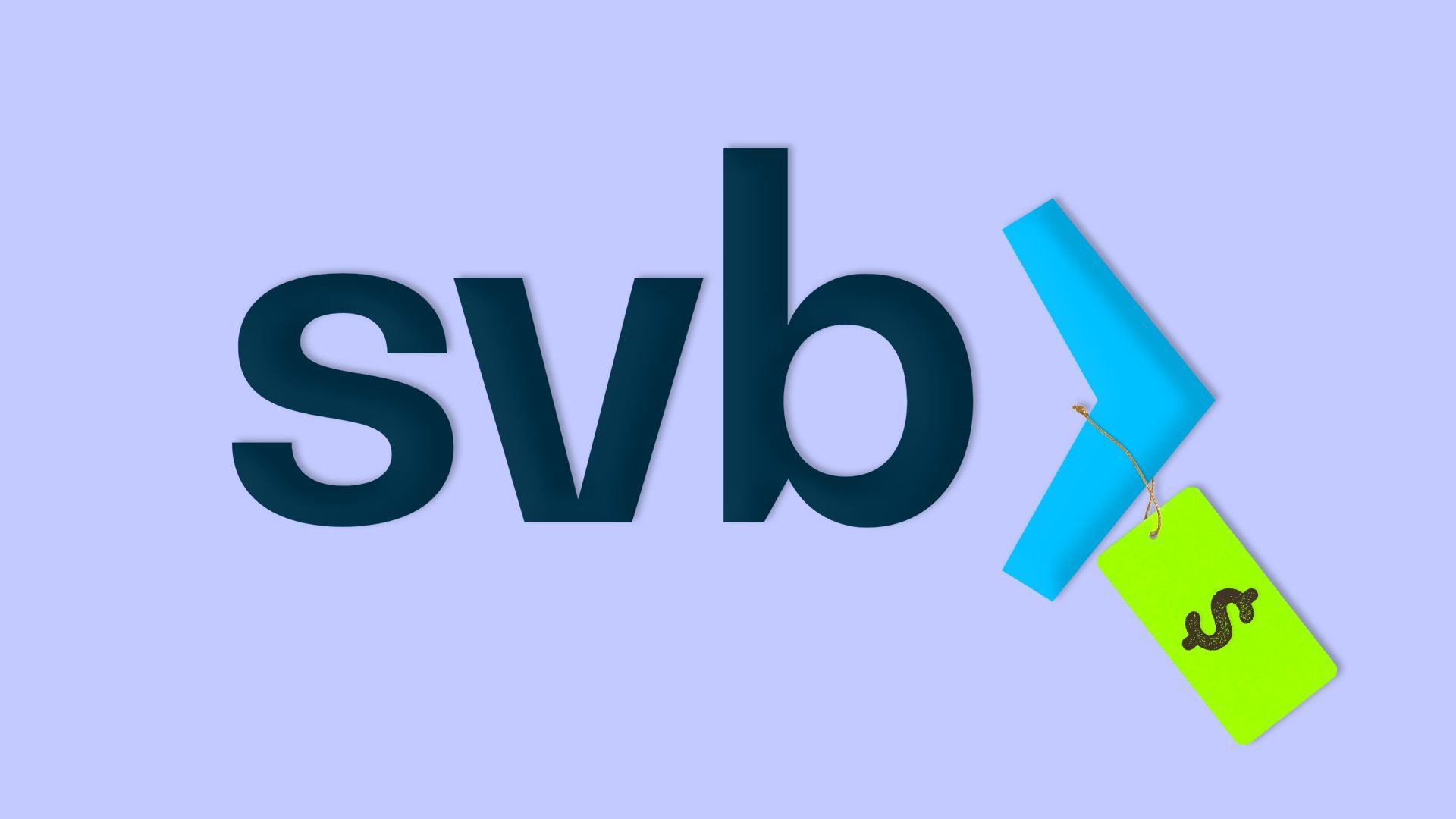 The U.S. government is in no rush to sell Silicon Valley Bank, particularly as the banking sector seems to have stabilized, but prospective bidders are circling.
State of play: A new auction process could launch within days, although the FDIC hasn't disclosed when that window would open or end.
The FDIC's preference remains finding a single buyer for all SVB-related assets (sans a U.K. unit that was already sold to HSBC for just £1). That's also the preferred outcome of new SVB CEO Tim Mayopoulos, as expressed during a call yesterday with venture capitalists.
But that's still expected to be very difficult, particularly without liability protections. Not to mention Democrat antipathy to letting a big bank get bigger.
SVB's umbrella includes the flagship commercial bank, a private banking business and investment banking group. Plus a loan portfolio and venture capital investment portfolio that includes both company and fund stakes.
The big buzz centers around Apollo Global Management, which was rebuffed by the FDIC last weekend when it offered to buy SVB's loan book.
Apollo still wants the loans. As do several other private equity and credit firms, given the obvious pricing opportunity.
The difference is that Apollo has been making inroads with a number of prominent venture capital firms, even floating the possibility of a co-investment (again, only for the loan book ... not for the commercial bank).
Apollo first reached out to VC firms last weekend, to offer liquidity options were SVB deposits not protected. Despite the government's backstop, conversations continued.
In short, Apollo wants to learn more about the VC ecosystem where its current lending operation rarely plays, and also get literal VC buy-in that could foment future business.
For example, a group of VC firms might invest between $1.5 billion and $2 billion into Apollo's deal, giving them skin in the game, and in exchange pledge to do their lending business with Apollo (warehouse loans, portfolio company debt, etc.).
Apollo doesn't want to become a bank, per se. But it could hire a bunch of SVB's relationship bankers and get a big part of the commercial business without the deposits.
Three other notes: (1) Apollo is said to be working with Emerson Collective and Credit Suisse (!?!?!) on this plan. (2) It could proceed without any VC firm involvement, given that VC firms weren't on what it previously submitted to the FDIC. (3) The FDIC may hate this, since it devalues the core commercial bank it's still trying to sell.
The bottom line: All of this is still very, very fluid.
Go deeper: Full coverage of the SVB situation
The BFD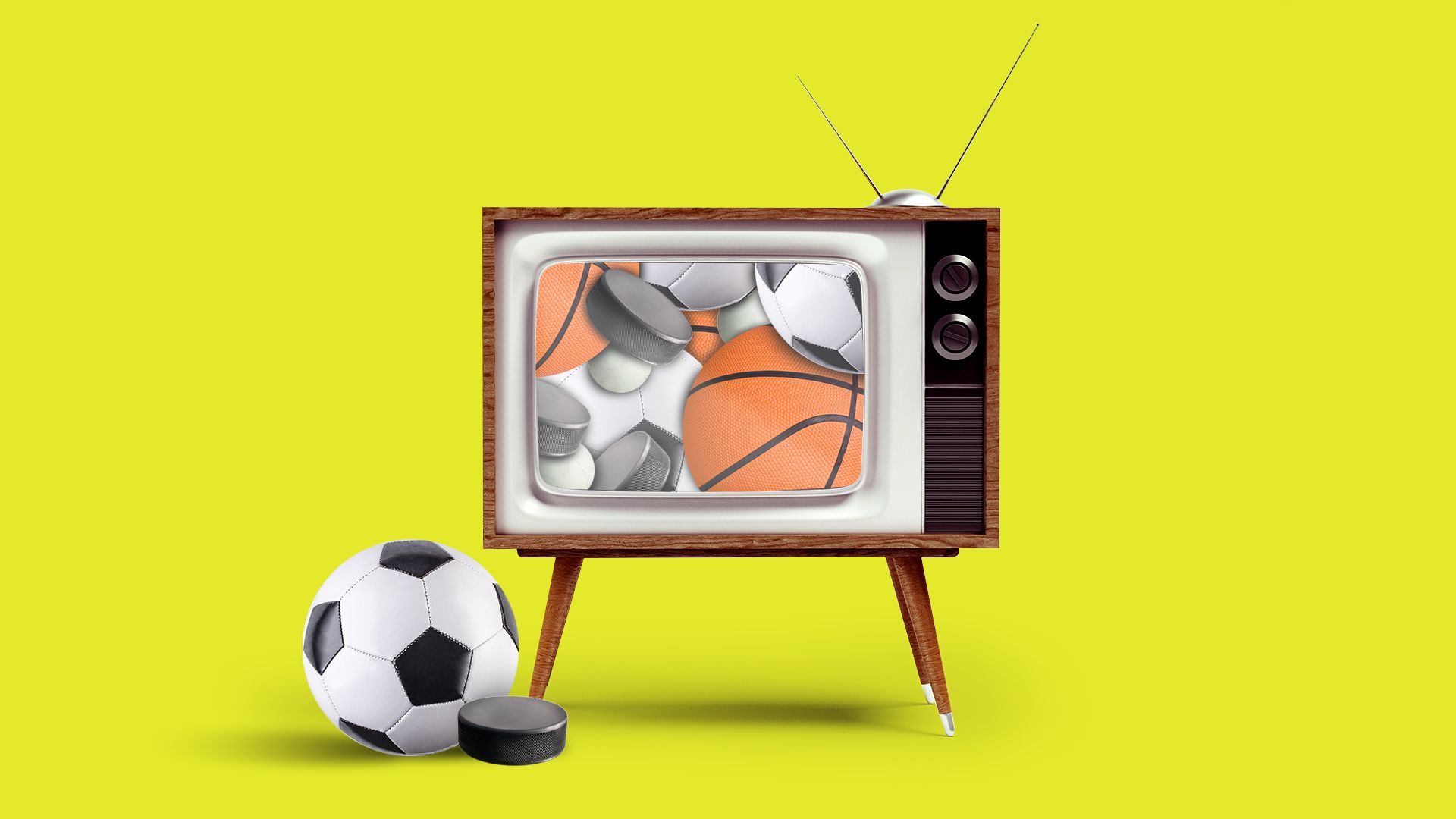 Diamond Sports Group, the largest owner of regional sports networks, filed for Chapter 11 bankruptcy protection.
Why it's the BFD: RSNs once were viewed as a crown jewel for both media companies and professional sports clubs, but are now looking more like fool's gold due to cord-cutting.
Backstory: Diamond was formed by Sinclair Broadcasting in 2019, via the $10.6 billion purchase of RSNs from Disney (which, in turn had acquired them via its 21st Century Fox purchase). Sinclair, which beat out MLB and Amazon for the RSNs, now will be separated from Diamond as part of the bankruptcy.
By the numbers: Diamond's Bally Sports networks own the rights to 42 teams. This includes 14 clubs in Major League Baseball, which begins its season in two weeks.
The bottom line: "Despite maintaining stable ratings, as live sports often do, the regional sports networks have felt the brunt of the shift away from cable." — Lillian Rizzo, CNBC
Venture Capital Deals
• Adept, a San Francisco-based AI startup focused on executing software workflows, raised $350 million in Series B funding co-led by General Catalyst and Spark Capital. Others investors include Addition, Greylock, Atlassian Ventures, Microsoft, NVIDIA, Workday Ventures, Caterina Fake, Frontiers Capital, PSP Growth, SV Angel and A.Capital.
🚑 Mediar Therapeutics, a Cambridge, Mass.-based biotech focused on fibrosis, raised $85m in Series A funding. Novartis Venture Fund and Sofinnova Partners co-led, and were joined by Pfizer Ventures, Mission BioCapital, Gimv, Pureos, Bristol Myers Squibb, Eli Lilly & Co., Ono Venture Investment and Mass General Brigham Ventures. www.mediartx.com
🚑 Medwing, a German recruitment marketplace for health care workers, raised €44m in Series C funding from Northzone, Cathay Innovation, Cherry Ventures, Quadrille Capital, Atlantic Labs, Hambro Perks and SVB Capital (yup, that one). https://axios.link/3lfYZrm
• Verity, a Swiss autonomous inventory drone developer, raised $32m in Series B funding. AP Moller Holding led and was joined by Exor Ventures. www.verity.net
• Apexx Global, a payments orchestration platform, raised $25m in Series B funding from MMC Ventures, Alliance Ventures and Forward Partners. https://axios.link/3JG50qN
• Tilia, a payments platform for metaverse projects, raised $22 million led by JPMorgan, per Axios Pro. https://axios.link/3JEotIh
🚑 HelloSelf, a London-based digital therapy platform, raised $20m in Series B funding. Octopus Ventures led, and was joined by OMERS, Oxford Capital and Mantaray. https://axios.link/3lc8I1M
• Invenda, a Swiss provider of vending machine tech, raised $19m in Series B funding, per Axios Pro. Point Break Capital Management led, and was joined by insider Mutschler Ventures. https://axios.link/3JCli3
🌎 Carbonomy a soil carbon credits startup, raised $16m in Series A funding at a $130m valuation from Hedonova. www.carbonomy.com
• Graft, an SF-based unstructured data analytics startup, raised $15m led by Radical Ventures, per an SEC filing. www.graft.com
🚑 OpenLoop, a Des Moines, Iowa-based provider of white-label telehealth support services, raised $15m in Series A funding. Nava Ventures led, and was joined by UnityPoint Health Ventures, PrimeTime Ventures, SpringTide Ventures and ManchesterStory. www.openloophealth.com
🚑 Fount, a Culver City, Calif.-based wellness coaching startup, raised $12m in Series A funding, per Axios Pro. Amity Ventures led, and was joined by Elysian Park Ventures, Not Boring Capital, Allen & Co. and Champion Hill Ventures.
• Broom, an Indonesian auto-financing startup, raised $10m in pre-Series A funding led by Openspace Ventures. https://axios.link/3LnZxWS
• One Impression, an Indian influencer marketing platform, raised $10m led by Krafton. https://axios.link/3FoYNwT
• Payabli, a Miami-based payments API for SaaS platforms, raised $8m from insiders TTV Capital, Fika Ventures and Bling Capital, per Axios Pro. https://axios.link/3Lpz7UH
• AG5, a Dutch skills management platform for frontline workers, raised €6m from Acadian Ventures, Headline and Peak Capital. www.ag5.com
• Mayan, a Las Vegas-based provider of optimization and automation solutions for Amazon sellers, raised $5m in Series A funding led by Bright Pixel. www.mayan.co
• Upduo, an SF-based P2P learning platform for teams, raised $4m in seed funding. Impact Venture Capital led, and was joined by Sky9 Capital. www.upduo.com
• Alex, a decentralized exchange built on bitcoin, raised $2.5m from Trust Machines, Gossamer Capital and others. www.alexgo.io
Private Equity Deals
• Apollo Global Management agreed to buy Univar Solutions (NYSE: UNVR), a Downers Grove, Ill.-based chemicals distributor, for $8.1b (including assumed debt). https://axios.link/3yGCeQt
⚡ Amerenco, a Franco-Irish solar energy firm, raised €300m led by Arjun Infrastructure Partners. https://axios.link/3yFL7ty
⚡ Hidden Harbor Capital Partners acquired Island Pump, an East Northport, N.Y.-based provider of environmental, construction and maintenance services to fuel retailers and government agencies. www.islandpumpandtank.com
• Ontario Teachers' Pension Plan agreed to buy a minority stake in Sweetwater Royalties, a Lakewood, Colo.-based base metals and industrial minerals royalty company, from Orion Resource Partners for $221.6m. www.sweetwaterroyalties.com
• PAG has expressed interest in buying Hong Kong broadband provider HKBN, setting up a possible bidding battle against I Squared Capital, per Bloomberg. https://axios.link/42fEAU4
🚑 PointClickCare, a portfolio company of Hellman & Friedman and JMI Equity, acquired EHR and care management platform Patient Pattern, per Axios Pro. https://axios.link/3YPvxGf
• Simpli.fi, an ad platform owned by GTCR and Blackstone, acquired Bidtellect, a Del Rey Beach, Fla.-based contextual and native demand-side platform that previously raised around $40m from backers like Blue Chip Venture, Valhalla Partners and G20 Ventures. www.simpli.fi
• Wind Tre, an Italian telco that recently resumed talks to sell itself to EQT, is planning to spin off its network assets into a separate company, per Reuters. Wind Tre currently is controlled by CK Hutchison (HK: 0001). https://axios.link/3LpTYqN
SPAC Stuff
• Murano, a Mexico City-based owner and operator of luxury hospitality venues, agreed to go public at an implied $810m enterprise value via HCM Acquisition Corp. (Nasdaq: HCMA), a SPAC formed by former Cantor Fitzgerald execs. https://axios.link/3LqwVMG
Liquidity Events
• Bloomberg LP agreed to buy Broadway Technology, a New York-based provider of fixed-income market making software, from Long Ridge Equity Partners, HPS Investment Partners and BC Partners. https://axios.link/3FnC18l
• Chipper Cash, an SF-based cross-border payments company focused on Africa, is considering a sale or new financing round, per Bloomberg. Chipper Cash has raised $300m, most recently at a $2.2b valuation in a round co-led by FTX and SVB Capital. https://axios.link/42h4O8H
• CNH Industrial (NYSE: CNHI) is paying $110m to acquire Augmenta, a French crop fertilization tech company that had raised VC funding from such firms as CNH, Marathon Venture Capital, HCVC and Pymwymic. www.augmenta.ag
• Helios Investment Partners hired Barclays and JPMorgan to find a buyer for Crown Agents Bank, a British cross-border payments firm, per Reuters. https://axios.link/3mKs2n8
⚡ I Squared Capital is seeking to sell a minority stake in Think Gas Distribution, an Indian natural gas supplier that could be valued north of $1b, per Bloomberg. https://axios.link/3YNg7Cj
• Ziff Davis (Nasdaq: ZD) acquired lifestyle content site Lifehacker from G/O Media, a portfolio company of Great Hill Equity Partners, per Axios. https://axios.link/3mPVNDa
More M&A
• T-Mobile US (Nasdaq: TMUS) agreed to buy Mint Mobile, the Fountain Valley, Calif.-based budget wireless provider owned by actor Ryan Reynolds, for $1.35b in cash and stock. https://axios.link/3yFTxRv
• FairMoney, a Nigerian digital banking platform that's raised over $55m in VC funding, acquired merchant payment services firm PayForce for between $15-$20m in cash and stock, per TechCrunch. https://axios.link/3ZN7SaH
• Sean "Diddy" Combs became the third known suitor for BET Group, joining Byron Allen and Tyler Perry. https://axios.link/3ZSlRMz
Fundraising
🚑 Amboy Street Ventures, a VC firm focused on women's health and sexual health for all genders, raised $20m for its debut fund. www.amboystreet.vc
• General Catalyst plans to raise at least $5b for its 12th flagship VC fund, per Bloomberg. https://axios.link/3Lri58y
It's Personnel
• Drew Olin joined PAI Partners as a principal on its biz services team. www.paipartners.com
🚑 Adam Huitt is leaving Baird to join RBC as a managing director of global health care investment banking. www.rbc.com
Final Numbers
CEO optimism is on the rise, according to a survey of more than 100 chief executives by the Business Roundtable. Go deeper.
Thanks for reading Axios Pro Rata, and to copy editor Bryan McBournie! Please ask your friends, colleagues and sports broadcasters to sign up.