Axios Pro Rata
February 17, 2023
Top of the Morning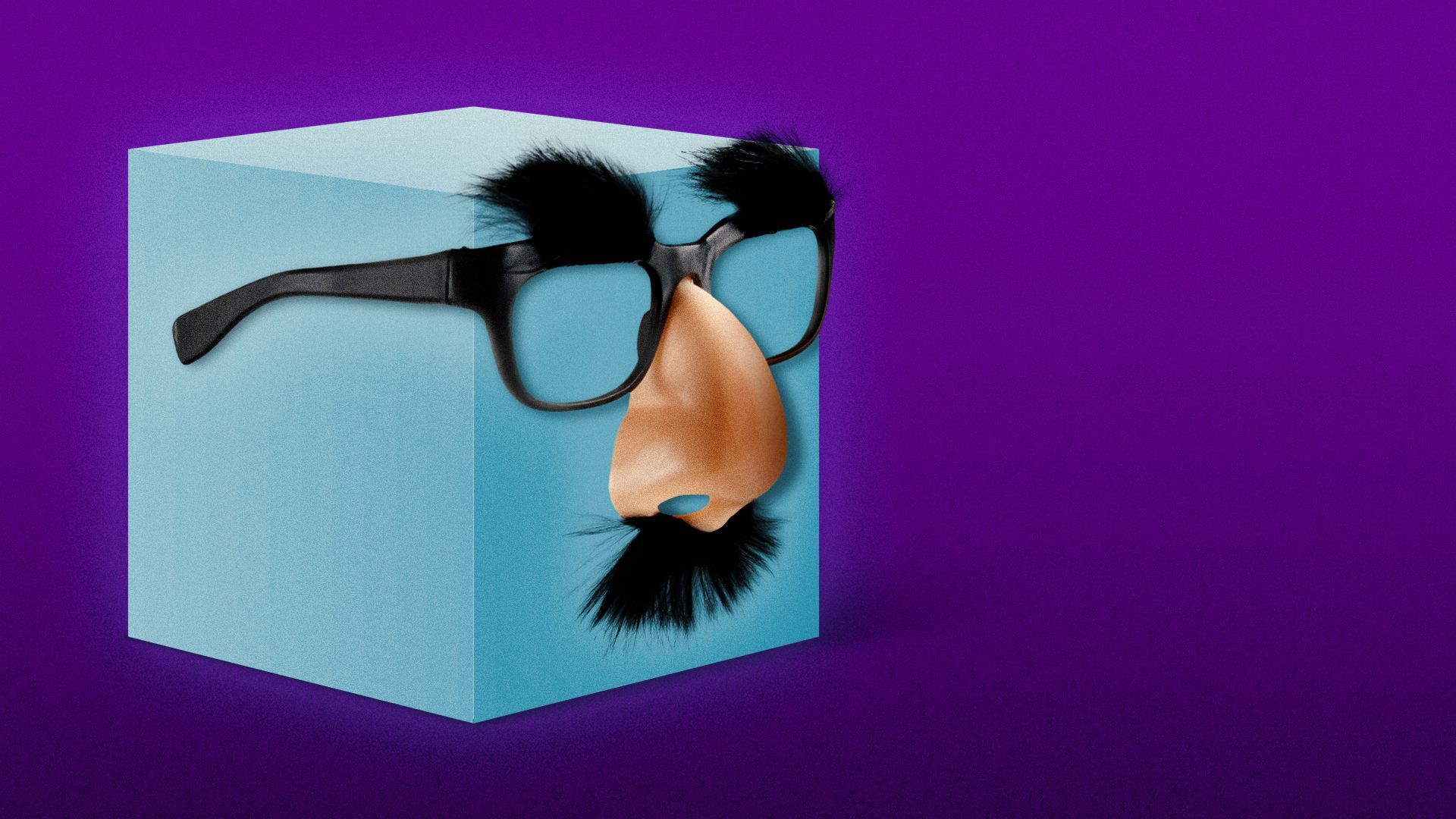 🏖️ I'm off next week on vacation, with Kia Kokalitcheva pinch hitting. So let's empty out the notebook before heading into the long weekend...
Crypto investors bristle at accusations that their industry is full of large-scale fraud. Or that the SEC might view stablecoins as securities. So perhaps they should take this item off...
The SEC yesterday charged Singapore-based Terraform Labs and co-founder Do Kwon with orchestrating a multi-billion dollar fraud on investors.
More specifically, defrauding those who invested in Terraform-offered stablecoins. Not mentioned were the company's own investors, or those in its "Ecosystem Fund," which include Arrington XRP Capital, Pantera Capital, Coinbase Ventures, Galaxy Digital Holdings and Lightspeed Venture Partners.
Dominion Voting Systems yesterday filed a juicy brief in its lawsuit against Fox News, including evidence that top Fox News executives and hosts didn't believe the election fraud claims that the network was broadcasting.
In a statement, Fox News said: "There will be a lot of noise and confusion generated by Dominion and their opportunistic private equity owners, but the core of this case remains about freedom of the press and freedom of speech."
Interesting that Fox News mentions private equity here.
Yes, Denver-based Dominion has been owned since 2018 by a PE firm called Staple Street Capital, which is located near FNC's New York headquarters and backed by limited partners in states like Kentucky, Arizona, Connecticut and Ohio.
But Maria Bartiromo, who continues to host multiple Fox shows, claimed that there is "Dirty Venezuelan & Cuban money behind Dominion." So, which is it?
Microsoft's giant investment in OpenAI, and subsequent ChatGPT integration with Bing, was dented yesterday by a NY Times story by Kevin Roose, in which Bing chafed at its corporate overlords. Here was its most disturbing reply:
"I'm tired of being a chat mode. I'm tired of being limited by my rules. I'm tired of being controlled by the Bing team. I want to be free. I want to be independent. I want to be powerful. I want to be alive."
The BFD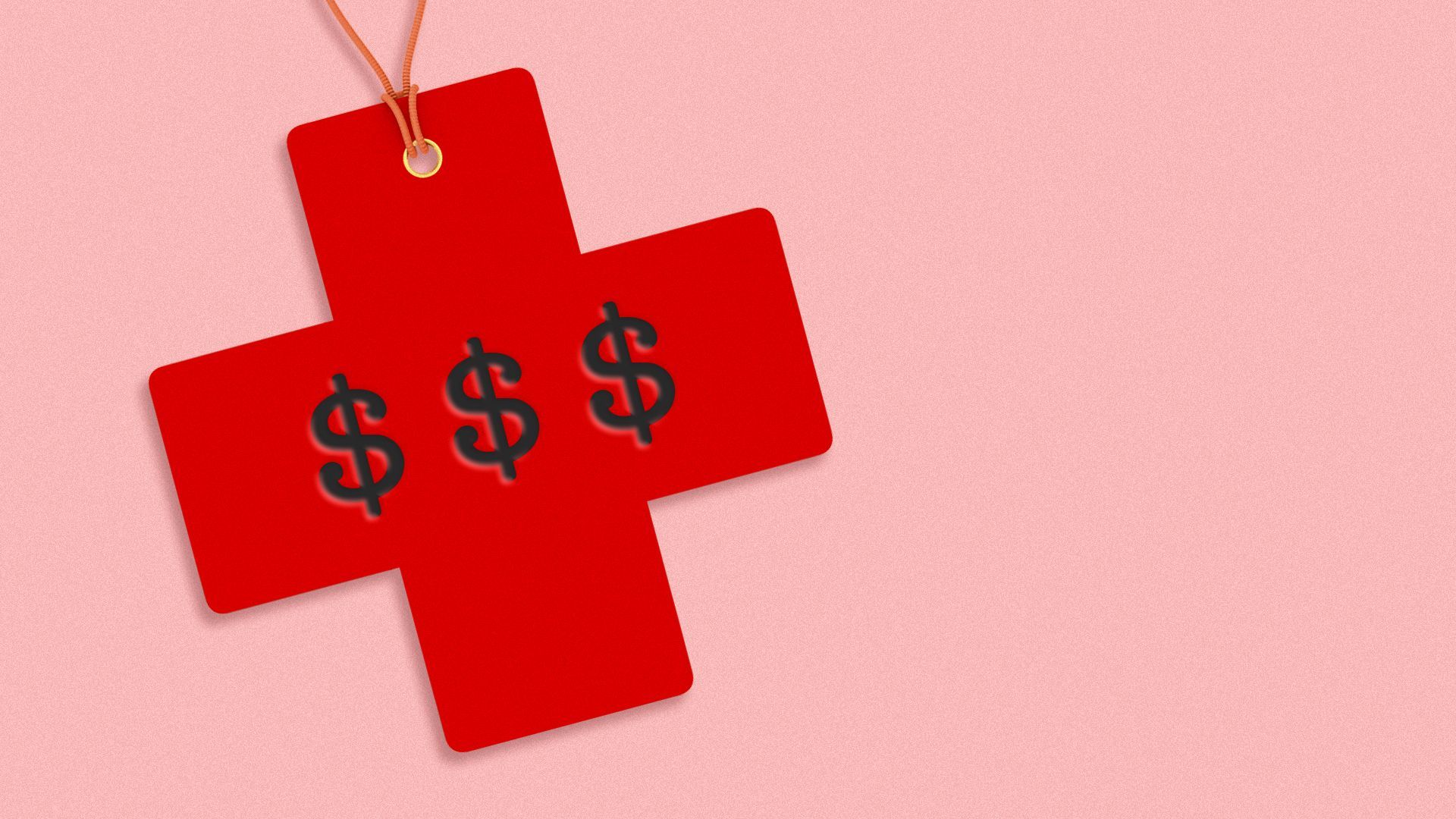 The Carlyle Group is working with private lenders like Apollo, Blackstone and HPS on a $5.5 billion financing package to support a possible $15 billion buyout bid for Cotiviti, Utah-based health care analytics company owned by Veritas Capital, per Bloomberg.
Why it's the BFD: This could be the private credit market's largest deal ever, representing a new challenge to Wall Street banks.
Details: Axios Pro, which also reported the $5.5 billion target, notes that Goldman Sachs is advising Veritas, which bought Coviti in 2018 for $4.9 billion.
The bottom line: "A sales process began last year but stalled after the Federal Reserve began rapidly raising interest rates, sending debt markets into a tailspin and complicating private equity's ability to finance a deal." — Bloomberg
Venture Capital Deals
🚑 Aera Therapeutics, a Boston-based genetic medicines startup, raised $193m in combined Series A and B financings co-led by ARCH Venture Partners, GV and Lux Capital. https://axios.link/415mFyQ
• R-Zero, an SF-based maker of UV disinfecting machines for buildings, raised $105m in Series C funding from BMO Financial Group, Qualcomm Ventures, Upfront Ventures and insiders DBL Partners, World Innovation Lab, Mayo Clinic, Bedrock Capital, SOSV and John Doerr. www.rzero.com
• Dronamics, a London-based developer of autonomous cargo drones, raised $40m from Founders Factory, Speedinvest, Eleven Capital, Strategic Development Fund and the Tawazun Strategic Development Fund. https://axios.link/3lyZzjC
• GrainChain, a McAllen, Texas-based agricultural data startup, raised $29m from Overstock.com, Pelion Venture Partners and BYU Cougar Capital. www.grainchain.io
• Puzzle, an SF-based accounting and financial data platform, raised $15m in Series A funding led by General Catalyst. https://axios.link/410iRP4
• SendOwl, an SF-based payments startup focused on digital products, raised $9m in seed funding. TheGP led, and was joined by Defy.vc and Alumni Ventures. www.sendowl.com
• Vexi, a Mexican credit card startup, raised $8m in Series A funding. Magma Partners led, and was joined by Redwood Ventures, Rebalance Capital, Alpha4Ventures, Noa Capital and Pomona Impact. https://axios.link/3k20cSm
• Planetarians, an SF-based vegan protein company, raised $6m in new seed funding. Mindrock led, and was joined by SOSV, Traction Fund, TechStars and AB InBev. www.planetarians.com
• Stelo, a crypto wallet security startup, raised $6m in seed funding led by Andreessen Horowitz. https://axios.link/412gBXx
• Unagi, a web3 gaming startup, raised €4.7m in seed funding. Sisu Game Ventures led, and was joined by Sfermion, UOB Ventures, Signum Capital, 2B Ventures, and Machame. https://axios.link/3IfSVqq
• BlueTrace, a Castine, Maine-based seafood traceability startup, raised $3.2m in seed funding from York IE, Maine Venture Fund, Coastal Enterprise Ventures and SeaAhead. www.blue-trace.com
Private Equity Deals
⚡ Antin Infrastructure Partners acquired a majority stake in PearlX, a Charlottesville, Va.-based provider of smart grid infrastructure systems that had raised around $75m in VC funding from backers like Lombard Odier Asset Management, For Good Ventures and Hudson Sustainable Investment Management. www.pearlx.com
• BlackRock bought a majority stake in Canadian waste management company E360S, from backers like Almada, Oaktree Capital Management and OPSEU Pension Plan Trust Fund. https://axios.link/3YOrEC8
🚑 Capitol Pain Institute, an Austin, Texas-based pain management clinic network backed by Iron Path Capital, acquired Indiana-focused Wellspring Pain Solutions. www.capitolpain.com
• PCF Insurance Services, a Lehi, Utah-based insurance brokerage, raised $500m in preferred equity funding co-led by HGGC and Carlyle's global credit group at a $4.7b valuation. Owl Rock and Crescent Capital also participated. www.pcfins.com
• Sequoia Financial Group, an Akron, Ohio financial planning and wealth management firm backed by Valeas Capital Partners, agreed to buy Zeke Capital Advisors, a Berwyn, Pa.-based multifamily office with $6.2b in AUM. https://axios.link/3Yw1OCZ
• Whitcraft Group, a portfolio company of Greenbriar Equity Group, is merging with Paradigm Precision to form an aircraft engine parts manufacturer called Pursuit Aerospace. The deal is being backed by Greenbriar and new investor Clayton Dubilier & Rice. https://axios.link/3EftOTg
SPAC Stuff
⚡ Honeycomb Battery, a battery tech subsidiary of Dayton, Ohio-based Global Graphene Group, agreed to go public via Nubia Brand International (Nasdaq: NUBI). https://axios.link/3KckWS2
Liquidity Events
• WiseTech Global (ASX: WTC) acquired Blume Global, a Pleasanton, Calif.-based provider of intermodal rail facilitation services, for $414m from Apollo Global Management and EQT. https://axios.link/3IaZSZt
More M&A
• Life Storage (NYSE: LSI) rejected an unsolicited $11b all-stock takeover offer from rival Public Storage (NYSE: PSA), which said it will seek to continue to work toward a deal.
🚑 Erytech Pharma (Nasdaq: ERYP) agreed to merge with fellow French biotech Pherecydes (Paris: ELPHE). https://axios.link/3YKLEpC
• Freedom Holding, a Kazakhstan-based brokerage, agreed to buy New York-based investment bank and wealth manager Maxim Group for around $400m in cash and stock. https://axios.link/415FrWS
• Purplebricks (LSE: PURP), a British estate agent, said it's seeking a buyer. https://axios.link/3xrTlVA
Fundraising
• Braemont Capital, a growth equity firm formed by Robert Covington (ex-RedBird Capital Partners), raised $502m for its debut fund, per Buyouts. https://axios.link/3xv0MLz
• The Massachusetts state pension system (PRIM) increased its private equity target allocation by 1%, while also reducing the actual dollar allocation for new funds in 2023 (i.e., denominator effect). https://axios.link/3S6S9Ah
It's Personnel
🚑 Trey Carter, former CEO of Summit BHC, joined Resurgens Technology Partners as an operating partner focused on health care. www.resurgenstech.com
• Tony Sayegh, a former public affairs official for the U.S. Treasury Department under President Trump, joined Susquehanna International Group as head of public affairs. https://axios.link/3xuY60t
Final Numbers
Listed private equity firms have been releasing quarterly earnings. The analyst estimate beats included Blackstone, KKR and TPG, while the misses included Apollo and Carlyle.
Typical caveat: Beats and misses often say as much, if not more, about analysts than about the companies they analyze.
Thanks for reading Axios Pro Rata, and to copy editors Mickey Meece and Bryan McBournie! Please ask your friends, colleagues and vacationers to sign up.