Axios Pro Rata
August 06, 2020
Top of the Morning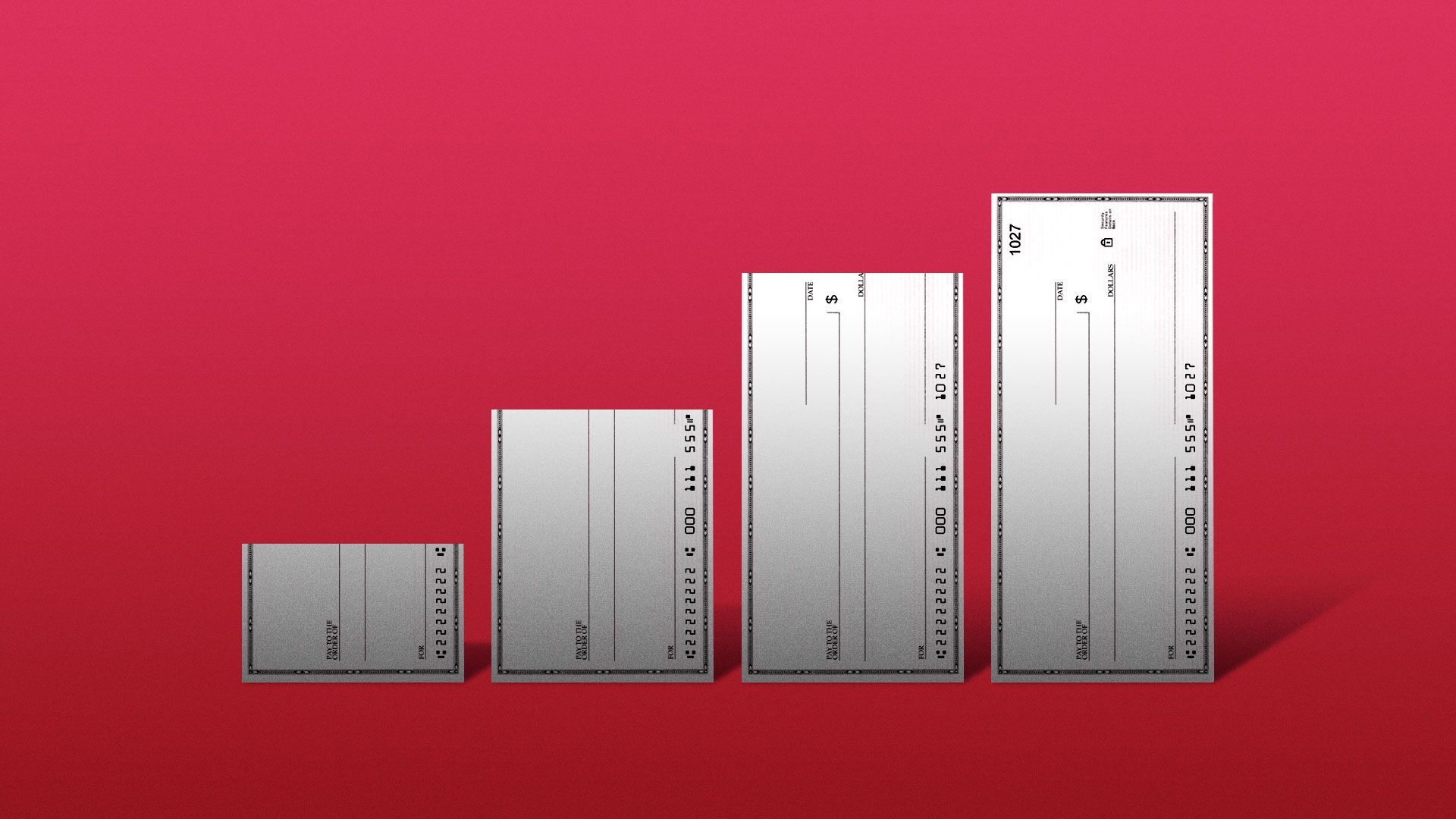 Last month I wrote that SPACs are the new IPOs. But I may have understated it, because SPACs are also becoming the new private equity.
By the numbers: SPACs have raised $24 billion so far in 2020, with a loaded pipeline of upcoming offerings. U.S. buyout firms raised nearly $102 billion through the end of June — a much larger amount, but not so much larger that the two can't play on the same field.
What's a SPAC? A shell company that raises money from the public markets for the purpose of buying a private company, thus converting it into a public company. SPACs also are known as blank-check companies, while the acquisitions are also known as reverse mergers.
Mr. Dictionary: Yes, there's a definitional problem with claiming publicly traded entities are the new private equity. Humor me on that.
Between the lines: Private equity and strategic acquirers have long battled over which offers the greatest advantages to target companies when pricing is effectively equal. SPACs are now a sufficiently capitalized alternative to both, representing a combo platter.
SPACs usually let existing management remain in charge. Private equity often does that too, but has much greater ability to swiftly reverse course.
Strategics give acquired companies a public currency with which to make hires and acquisitions. So do SPACs, without having to ask for permission.
Private equity may take a portfolio company public, but it's more likely to sell it to a strategic or other financial sponsor. SPACs give management more say in their company's future.
Both private equity and SPACs can add debt to a company's balance sheet, but only one is likely to follow that up with dividend recaps.
Private equity does still let a company avoid the hassle and costs of public disclosure, which can lead to higher exec pay, but that's typically a better sell for troubled companies than growing ones that plan to soon to public anyway.
Bottom line: Private equity is sitting on tons of dry powder and isn't going away. But it's no longer the only game in town.
The BFD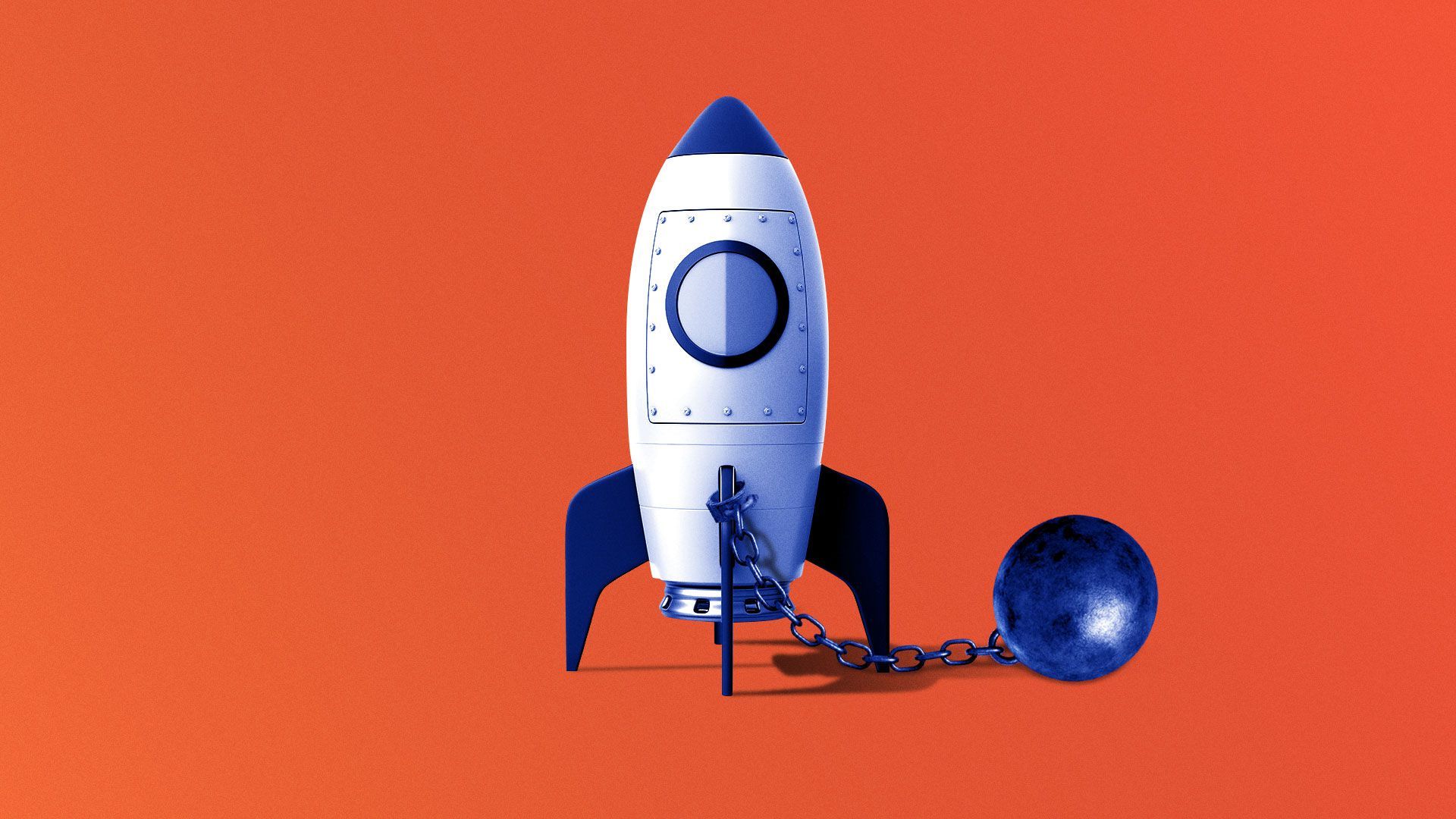 Rocket Companies, a Detroit-based mortgage lender operating under the Rocket Mortgage and Quicken Loans brands, raised $1.8 billion in an IPO that had been expected to raise upwards of $3.3 billion.
Why it's the BFD: This was a stunning flop, or at least so far as any $1.3 billion IPO can be deemed a flop. Not only because it came amidst a broad-based IPO surge, but also because it followed the IPO overperformance from insurance upstart Lemonade.
Details: Rocket priced 100 million shares at $18, versus plans to sell 150 million shares at $20–$22. It will list on the NYSE (RKT), used Goldman Sachs as lead underwriter, and is controlled by chairman Dan Gilbert. The company reports $97 million of net income on $1.37 billion in revenue for Q1 2020.
The bottom line: "Rocket struggled to convince investors its mortgage platform business justified a valuation conferred to a technology company rather than a financial services firm." — Reuters
Venture Capital Deals
• Epic Games, the Raleigh, N.C.-based maker of Fortnite, raised $1.78 billion at a $17.3 billion valuation. This is inclusive of a previously-announced $250 million from Sony, and also includes investment from Baillie Gifford, BlackRock, Fidelity, Lightspeed Venture Partners, Ontario Teachers' Pension Plan Board, David Tepper, T. Rowe Price, and return backer KKR. http://axios.link/aM3e
🚑 Ginger, a San Francisco-based mental health care app, raised $50 million in Series D funding. Advance Venture Partners and Bessemer Venture Partners co-led, and were joined by Cigna Ventures, Kaiser Permanente Ventures, and Jeff Weiner. http://axios.link/GRZ0
• Thriver (fka Platterz), a Toronto-based corporate catering and employee wellness startup, raised US$33 million in Series B funding. Viola Growth led, and was joined by Vertex Ventures Israel, Journey Ventures, FJ Labs, and return backers Aleph and Altair Capital. http://axios.link/qYEK
• PandaDoc, a San Francisco-based digital sales document workflow platform, raised $30 million in new Series B funding. One Peak led and was joined by M12, Savano Capital Partners, Rembrandt Venture Partners, and EBRD. http://axios.link/rtmS
• Crossbeam, a Philadelphia-based B2B collaborative intelligence platform, raised $25 million in Series B funding. Redpoint Ventures led, and was joined by Okta Ventures, Partnership Leaders, and return backers FirstMark Capital, Salesforce Ventures, Slack Fund, and Uncork Capital. www.crossbeam.com
🚑 Infermedica, a Polish platform for preliminary diagnosis and triage, raised $10.3 million in Series A funding. EBRD led, and was joined by Heal Capital, Karma Ventures, Inovo Venture Partners, and Dreamit Ventures. http://axios.link/7lOa
• Verikai, a San Francisco-based provider of consumer risk and insights solutions to the insurance market, raised $6 million in Series A funding. ManchesterStory led, and was joined by ValueStream Ventures and Plug N Play. http://axios.link/txFf
• Big Run Studios, an Oakland-based mobile games publisher, raised $5.3 million in seed funding. Transcend Fund led, and was joined by Galaxy Interactive. www.bigrunstudios.com
• Krisp, a Berkeley, Calif.-based developer of noise suppression solutions, raised $5 million in Series A funding from Storm Ventures, Sierra Ventures, TechNexus, and Hive Ventures. http://axios.link/jGGZ
Private Equity Deals
• Genstar Capital acquired Sonny's, a Tamarac, Fla.-based maker of conveyorized car wash equipment and supplies, from Sentinel Capital Partners. www.sonnysdirect.com
• Spire Capital acquired DBI, a provider of nondestructive testing and inspection services to the Midwestern energy market.
Public Offerings
🚑 Acutus Medical, a Carlsbad, Calif.-based developer of ablation procedures to treat arrhythmia, raised $159 million in its IPO. The company priced 8.8 million shares at $18, versus plans to offer 7.5 million at $16-$18, for a fully-diluted value of $509 million. It will list on the Nasdaq (AFIB), used JPMorgan as lead underwriter, and had raised over $300 million in VC funding from firms like OrbiMed (30.5% pre-IPO stake), Deerfield Management (18.4%), and Advent Life Sciences (9.3%), and Index Ventures. http://axios.link/sq5v
• Broadstone Net Lease, a Rochester, N.Y.-based single-tenant commercial net lease REIT, filed for a $100 million IPO. Renaissance Capital estimates the ultimate raise could be around $500 million. http://axios.link/ogCF
• Harps Holdings, a Malaysian glove maker, is considering a Kuala Lumpur IPO for early 2021 that would raise around $500 million, per Bloomberg. http://axios.link/ocrH
🚑 Jacobio, a Chinese developer of cancer treatments, is working with Goldman Sachs and CIC on a Hong Kong IPO that could raise upwards of $400 million, per Bloomberg. It's raised over $100 million from firms like Hillhouse Capital, Qiming Venture Partners, and Lilly Asia Ventures. http://axios.link/uRDq
🚑 Oak Street Health, a Chicago-based operator of primary health clinics, raised $328 million in its IPO. The company priced 15.6 million shares at $21 (above upwardly-revised range), for a fully-diluted market value of $5 billion. It will list on the NYSE (OSH), used JPMorgan as lead underwriter, and reports a $15 million net loss on $202 million in revenue for Q1 2020. Shareholders include General Atlantic (34.2% pre-IPO staje), Newlight Partners (22.6%), and Humana (5.7%). http://axios.link/r72q
SPACs
• Holicity, a TMT-focused SPAC led by Craig McCaw, raised $275 million in an upsized IPO. http://axios.link/zm7s
• GO Acquisition, a travel industry-focused SPAC, raised $500 million in its IPO. http://axios.link/oF2A
• Gores Holdings V, a new SPAC sponsored by private equity firm The Gores Group, raised $475 million in its IPO. http://axios.link/SXCf
• Kismet Acquisition One, a Russia-focused SPAC, raised $250 million in its IPO. http://axios.link/WJxO
Liquidity Events
• AEA Investors hired Morgan Stanley and Jefferies to find a buyer for 1-800 Contacts, a Draper, Utah-based contact lens retailer that generates around $160 million in EBITDA, per PE Hub. http://axios.link/4JCt
⛽ Q Cells of Germany agreed to buy Geli, a San Francisco-based energy storage startup that had raised nearly $30 million from firms like Ajax Strategies and Southern Cross Venture Partners. www.geli.net
More M&A
⚽ Daniel Friedkin, a Texan billionaire, paid €591 million to buy Italian football club AS Roma from an ownership group that included hedge fund manager Jim Pallotta. http://axios.link/o5Bh
• JC Penney's lenders are seeking higher bids for the bankrupt retailer, at least ones closer to the $2.2 billion in debt they hold, per Bloomberg. The current frontrunner is a joint offer from mall operators Simon Property Group and Brookfield Property Partners. http://axios.link/v9WF
🚑 Nolato (Oslo: NOLA), a Swedish polymers company, agreed to buy Vermont-based medical manufacturing company GW Plastics for around $231 million. http://axios.link/MKr8
• Uber (NYSE: UBER) agreed to buy Autocab, a British taxi and private for-hire car company. http://axios.link/UNpv
• Zynga (Nasdaq: ZNGA) agreed to buy an 80% stake in Rollic, an Istanbul-based casual mobile game developer, for $168 million. http://axios.link/L294
It's Personnel
• Ben Meng stepped down as chief investment officer at CalPERS, the country's largest public pension. No word yet if it was related to revelations that he had personal investments in firms that were competing for CalPERS business. http://axios.link/JYd5
• Phin Barnes stepped down as a partner with First Round Capital. No word yet on his future plans. http://axios.link/7fBe
• Bob Hershey, former head of securitized lending for Morgan Stanley, joined fintech startup Figure as head of debt capital markets. www.figure.com.
• J. Rory Rohan joined BTIG as a managing director of health care investment banking. He previously was with RHK Capital. www.btig.com
Final Numbers
🙏 Thanks for reading Axios Pro Rata. Please ask your friends, colleagues, and rocket boosters to sign up.